After over 2 years of being closed to the public, another show in Disney's Animal Kingdom is officially BACK!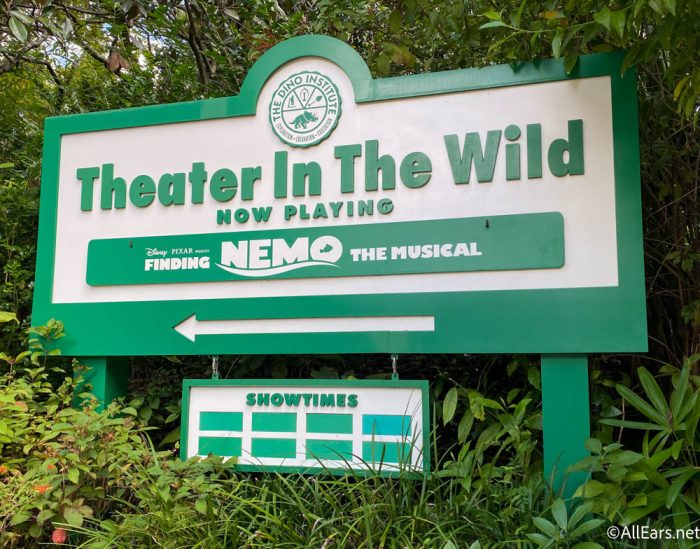 Finding Nemo: The Musical closed with the parks in 2020, but never reopened with the rest of the park. Instead, a new (well…updated) show was announced to be coming to the stage that is a reimagined version of the show called Finding Nemo: The Big Blue…And Beyond featuring new sets, and the storyline from a different point of view. And, it looks like you won't have to wait as long as we originally thought to see it! 
Finding Nemo: The Big Blue…And Beyond  is set to officially open in Disney's Animal Kingdom on June 13th, but those visiting the park today have the chance to preview it EARLY!
According to showtimes posted at the theater, guests can see the show for the FIRST time on June 11th at 12:30, 2:30, 3:30, and 4:30!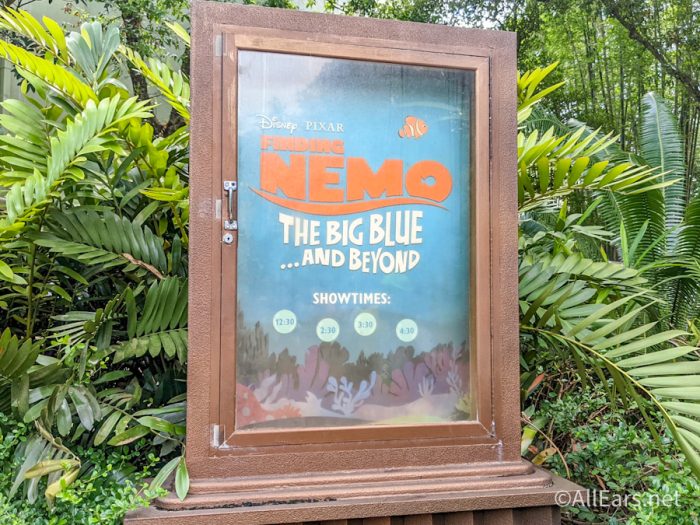 Disney hasn't shared whether the soft opening will continue into June 12th, but be sure to swing by the theater if you're visiting and see if there are any showtimes!
We noticed that these showtimes weren't listed on the My Disney Experience app or the Disney World website, so you'll need to check the signage.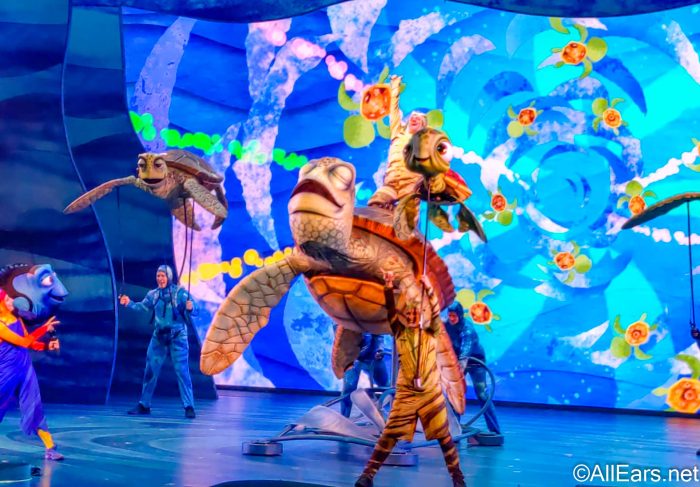 Once the show officially opens on June 13th, you can catch the show at Theater In The Wild at 10:30AM, 11:30AM, 12:30PM, 2:30PM, 3:30PM, and 4:30PM each day.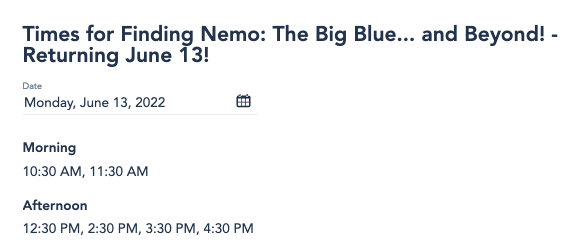 While many aspects of this show will be new, guests can still expect to experience some of their favorite songs from the previous version of the show. You can come along with us for a preview of the FULL show here.
And, while you're in Animal Kingdom, be sure to check out the new way you can see the 50th Anniversary show KiteTails, and check out this popular meet and greet that finally has a reopening date! Plus, be sure to keep an eye on AllEars — we'll be sure to continue to update you on anything and everything new coming to Disney this summer!
Are you excited for this new show? Let us know in the comments below!