We've been waiting for TRON Lightcycle Power Run to be finished in Disney World for literal years, but there has been a LOT of progress made in recent months.
Located in Magic Kingdom's Tomorrowland, the roller coaster has been in the works for a very long time now, with it first being announced by Disney in 2017. It was supposed to be open in time for Walt Disney World's 50th Anniversary, but there have been several construction delays. It the past few months, we've seen the entire canopy be completed as well as ride vehicles testing, so let's take a look at where the ride is at right now!
As we said before, the canopy seems to be completely finished, and now most of the work seems to be taking place on the ground.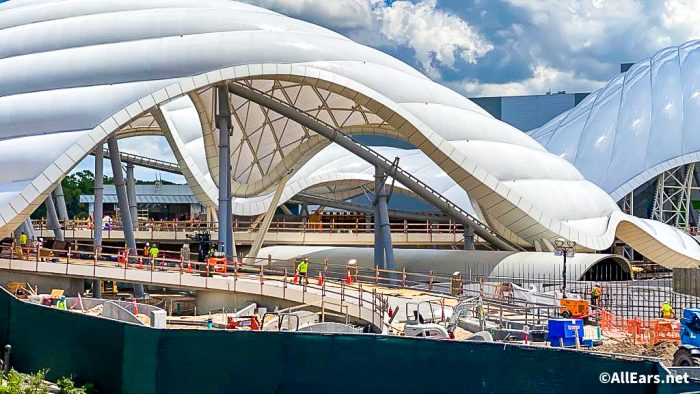 There's work happening on the bridge underneath the canopy.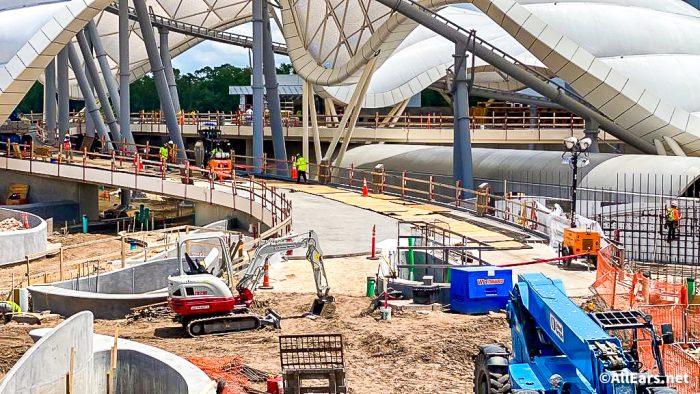 It looks like they're working on some kind of wall near the tunnel.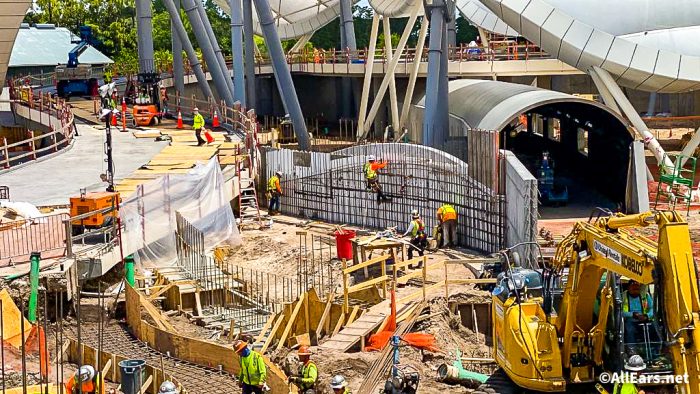 The tunnel, by the way, is where the Walt Disney World Railroad will run through.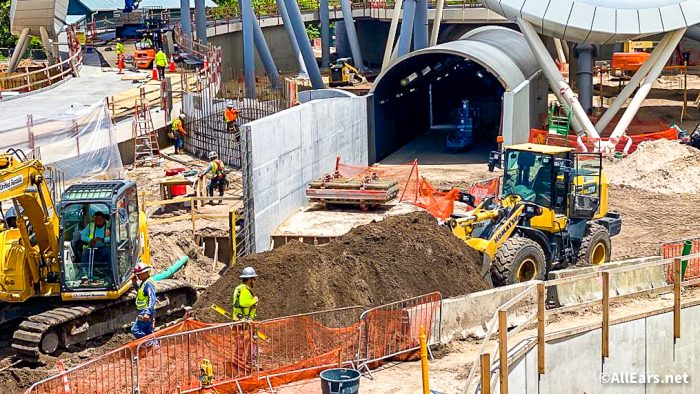 Over on the far right, we saw a ton of machinery working on the ground under the ride.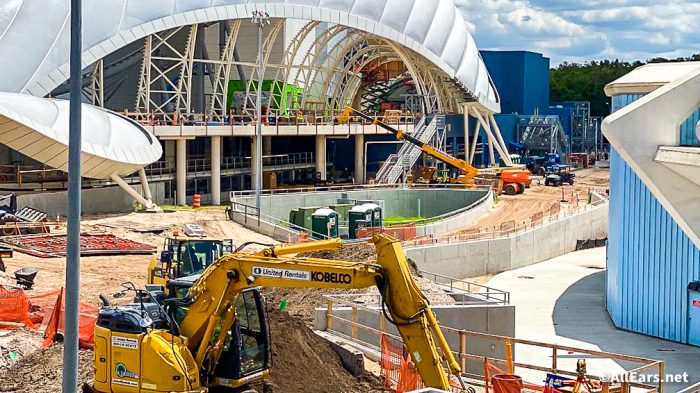 There seems to be a lot of digging happening.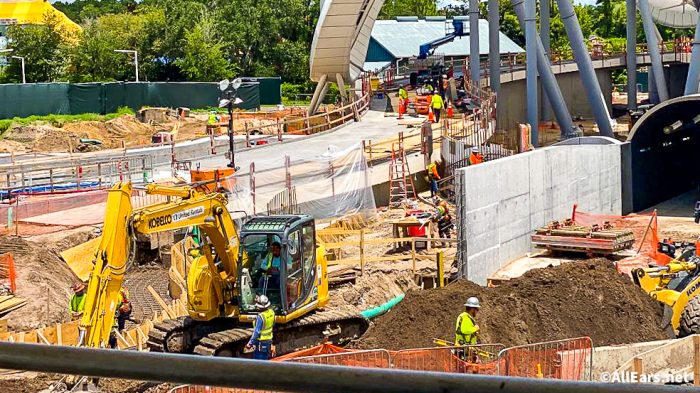 Here's the view over near the Tomorrowland Speedway.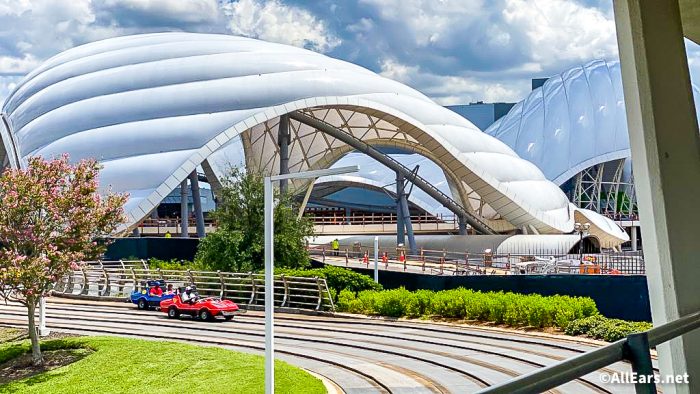 There is also construction happening on the store that you exit through when you get off of Space Mountain — Tomorrowland Light and Power Co.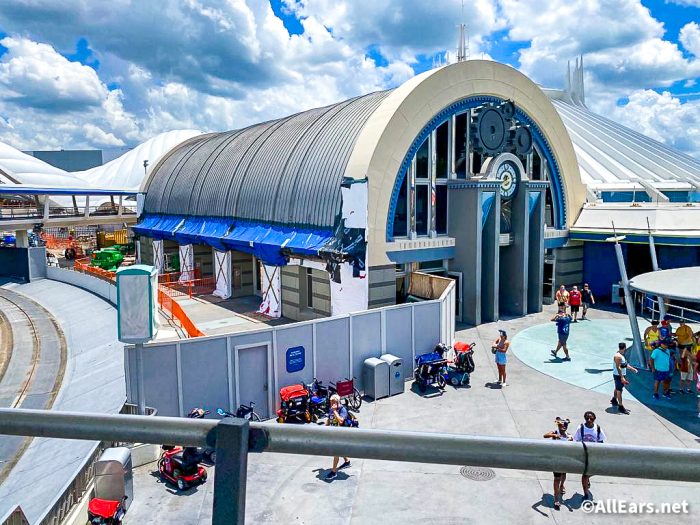 The former exit of the shop seems to be undergoing a transformation.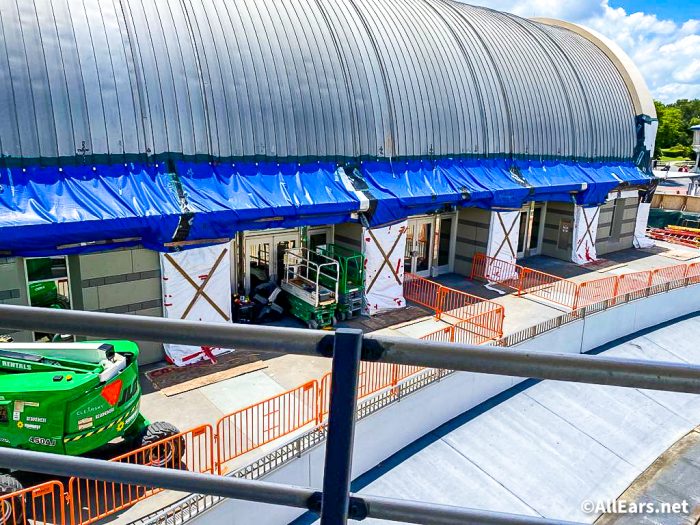 Right now, guests are using a different exit to get out of the store (obviously!).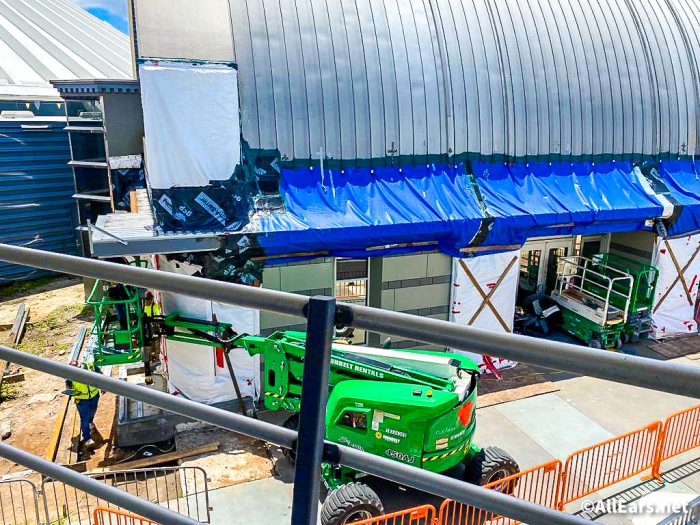 We're still waiting to hear from Disney about when TRON is expected to open, but for now, we'll keep checking out the construction and brining you updates!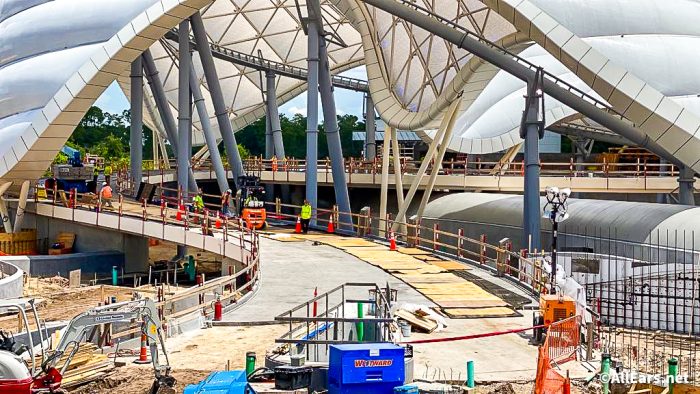 If you just can't wait to get on a new and exciting ride at Disney World, head on over to EPCOT and check out Guardians of the Galaxy: Cosmic Rewind if you haven't yet! We have a spoiler-free review for you as well as tips on how to get a boarding pass.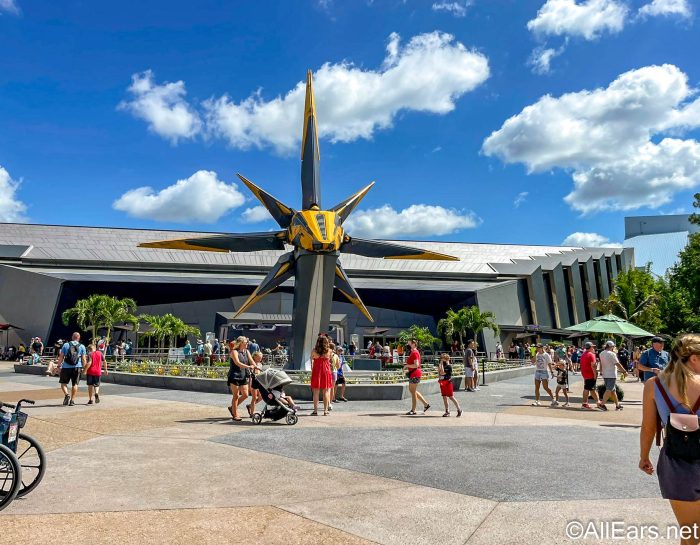 And remember, due to TRON construction, the Walt Disney World Railroad has also remained closed. We have seen the train testing, but it's still not open.
Stay tuned to All Ears for more Disney World news and updates.
When do you think TRON will open up? Tell us in the comments!