We're just days away from the grand opening of Guardians of the Galaxy: Cosmic Rewind in Disney World, but that's not the only coaster coming to Disney World soon!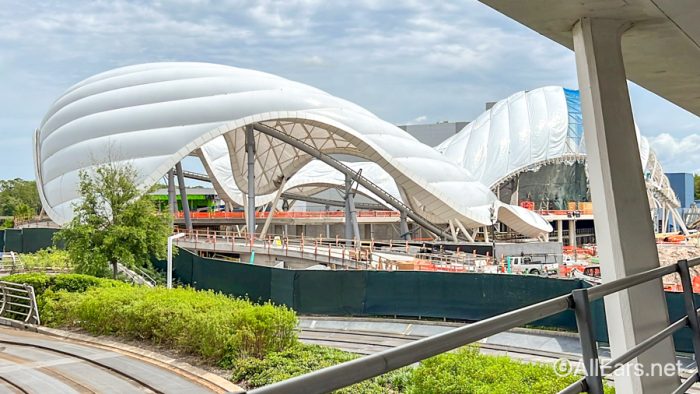 Yep, we're talking about the TRON coaster, currently in construction in Magic Kingdom's Tomorrowland! We've been watching this ride get built for several years now, and we're anxious to learn more about when it might open. Recently, it hit a huge milestone that means we're one step closer to that day!
Even though we don't have an opening date yet, Walt Disney Imagineering shared something that's almost as exciting — footage from the ride's first full-speed test! We learned a while back that ride testing was happening in phases, and this is one of the biggest steps on the way to guests finally getting the chance to board the coaster.
After this phase is complete, they'll continue testing with test dummies, and then the coaster will require official safety approval before actual humans can test it out on-ride. That means we've likely still got several months before it's ready, but we'll be watching it closely (and monitoring construction progress) during that time!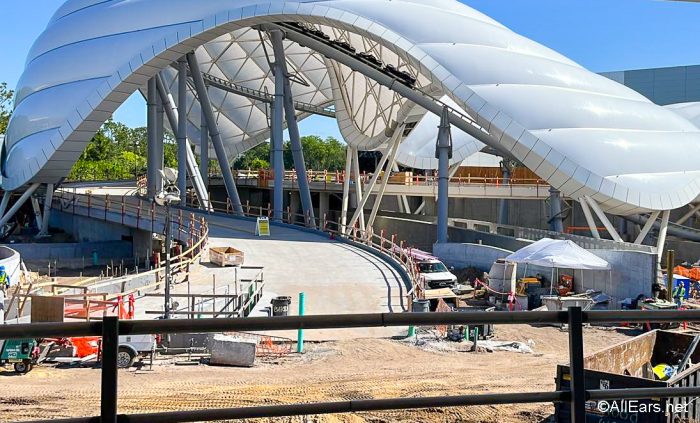 Stay tuned to AllEars for more news and updates from Disney World, including all the construction projects you need to know about!
Are you excited about the TRON coaster in Magic Kingdom? Tell us in the comments!