DISCLOSURE: This post may contain affiliate links, which means when you click a link and make a purchase, we receive a commission.
Portable chargers are an absolute must-have when you are packing your bag for the parks.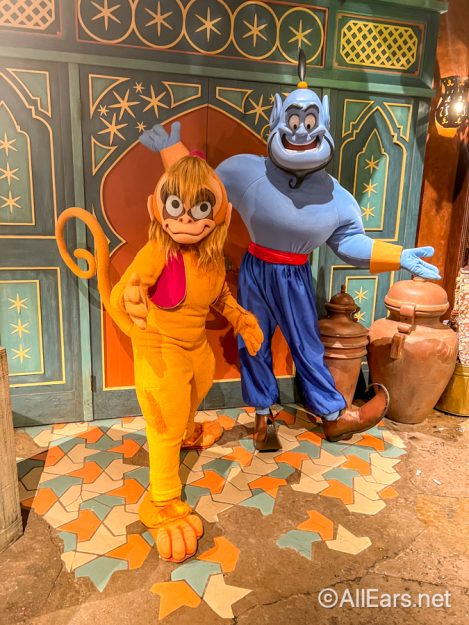 Whether you are just using the My Disney Experience app or investing in Genie+, you are sure to run down your phone battery quickly.
You also have the option to use FuelRods in the parks, but some of the drawbacks turn people to the option of purchasing their own portable charger.
While the name "portable charger" may suggest something easy to carry, not all are made equal. Some portable chargers can weight over one pound on their own! If you are looking for a product that will keep your phone battery full without weighing down your in-park bag, check out our picks for the best lightweight portable chargers below.
If you're looking for slim, this is the portable charger for you! At only .58 inches it's ultra-thin, so you can easily slip this into your pocket or wallet. It's compatible with a huge variety of phones, and the multiple cables all tuck in to the sides so no worries about any tangles.
The TG90 10000mAh Power Bank comes in white and black, and reviewers love how it can take their phone from half to full battery in under 30 minutes!
Click here to buy the TG90 10000mAh Power Bank!
A portable charger the size of a credit card? You bet! The Miisso Ultra Slim Power Bank is itty bitty but packs a punch, capable of charging three devices at a time.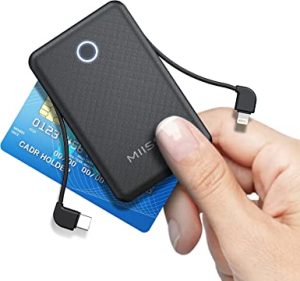 A full charge of this bank will give you two full recharges for your phone. The lighted circle on the outside will alert to you when your device is fully charged!
Click here to buy the Miisso Ultra Slim Power Bank!
This charger is one of the favorites on our staff. The iWALK Small Portable Charger is an iPhone exclusive and plugs directly in to the  base of your phone.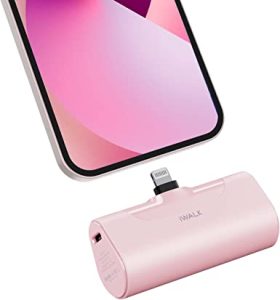 Because of the inclusive design, it's super easy to keep your phone plugged in to charge and use it at the same time! Because this only has a lightning output, if you don't have an iPhone, you'll need to go with another choice on this list.
Click here to but the iWALK Small Portable Charger!
Okay, we thought they couldn't get any slimmer, but we've been proven wrong! The Auskang 5000mAh Portable Charger Ultra Slim is only .24 inches thick!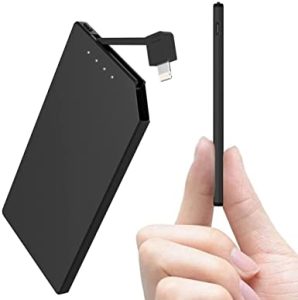 This one also has a built-in lightning cable, so it's compatible with iPhones only. Also, keep in mind that the smaller the charger, the less power it has. At only 5000mAh it packs about half the power of most other normal-sized portable chargers, but if you're looking for size over power this can be a great choice!
Click here to buy the Auskang 5000mAh Portable Charger Ultra Slim!
Anker Powercore Lipstick 5000mAh Power Bank
Another staff pick, this lipstick-shaped portable charger is compact and fast-charging. Anker is one of the leading portable charger brands and is trusted amongst reviewers.
It's compatible with both Apple and Android phones and has PowerIQ technology, which is just a fancy term to let you know it will get your phone from 0-100 FAST!
Click here to buy the Anker Powercore Lipstick 5000mAh Power Bank!
Looking for something a bit more fashionable? Try the Rush Charge! It comes in a wide variety of colors (our favorite is this cute leopard print!) Just pick the adapter you need for your phone and you're good to go.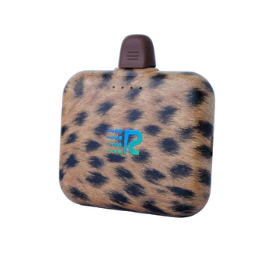 The compact square shape is a perfect fit for those who prefer to take smaller purses or fanny packs into the parks. Plus, it's cable free!
Click here to buy the Rush Charge!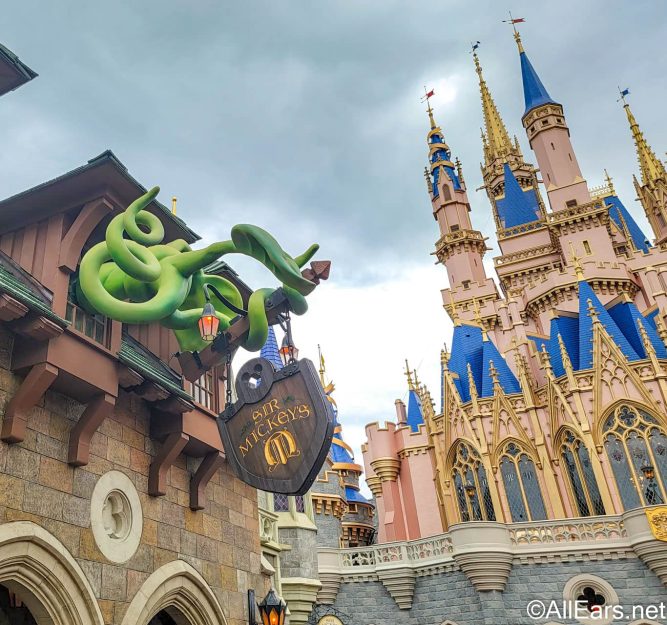 Still not sure if any of these are for you? Check out our Portable Charger Battledome where we pit the top five chargers on Amazon against each other!
If you are looking for some tips on keeping your battery level high while out and about at Disney, check out this article!
Need some more help navigating Genie+?