We love bringing our readers restaurant reviews, whether it be quick service, table service, or even spring rolls from a mobile cart!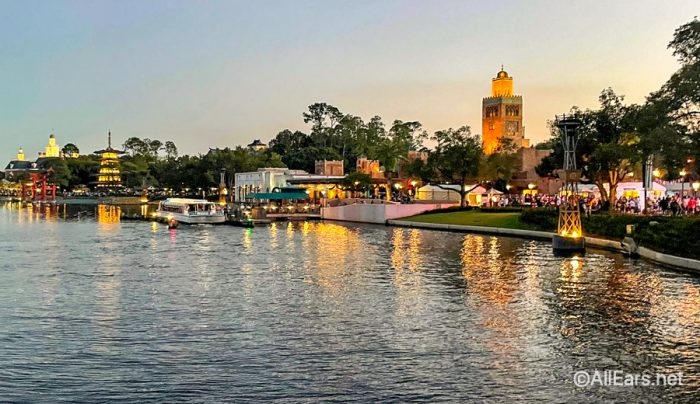 But, what we love even more is reading Disney World restaurant reviews from our AllEars readers! We took a look at our reader reviews for table service restaurants in EPCOT's World Showcase and have ranked them according to what YOU had to say. If you want to get in on the conversation, be sure to leave your own review too!
Here's How YOU Ranked the Table Service Restaurants at EPCOT's World Showcase
SCORE: 6.93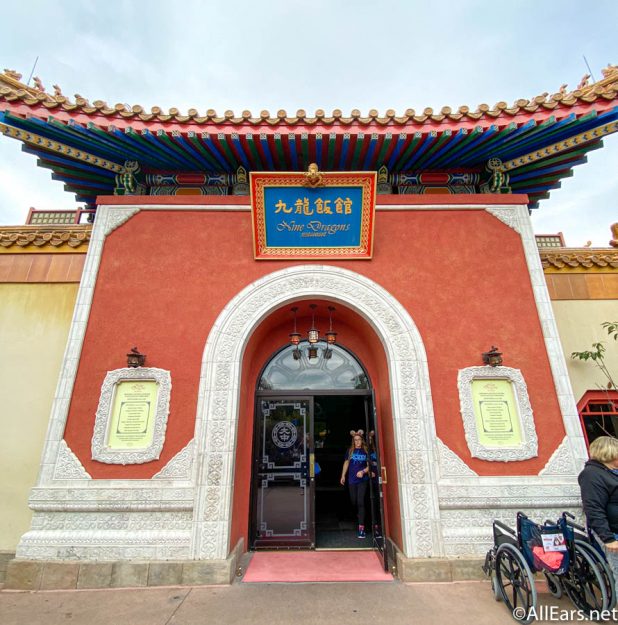 "I have heard lots of bad things about this restaurant and I have to come defend it now that we have visited. If you are expecting authentic Chinese food based in Chinese culture, this isn't that. However, the food here is delicious! Our server was so friendly and attentive…I would absolutely come back, as this is probably the best Americanized Chinese cuisine I have had. And the decor is lovely!"
"One of my [family's] must dos each trip to EPCOT. A quiet and relaxing dinning location indoors with good food and large portions."
"Nine Dragons offers solid, in-park Chinese food. It's not too much different from what you may get at a local Chinese restaurant if you live in a decent-sized city, but the prices are reasonable and the food is consistently good. You can usually grab a same-day reservation. Also, they have had Mr.Pibb/ Dr.Pepper in the past, and that is important to my wife and scarce at WDW."
SCORE: 7.21
"The food was pretty good, but it felt like a typical Tex-Mex restaurant without much of an atmosphere. To be fair, I live where Mexican restaurants are on every corner, so this didn't seem special. Super high prices. Having a seat by the water would be nice, but most seats are not by the water."
"I enjoyed this restaurant! Our server was from Mexico and gave great recommendations for our entrees. I love the décor in the restaurant. I will definitely be returning. It also had beautiful views of Spaceship Earth."
"One of my favorite places to eat in WDW. The ambiance is perfect! We were lucky enough to get to sit by the water and could watch the boats go by and had a great view of the scenery. The food was soooo good! It is a wonderful place to go if your alone with your hubby/wife or a fun place to eat with the kids too. Plus it's inside so you get that much needed break from the FL heat."
SCORE: 7.37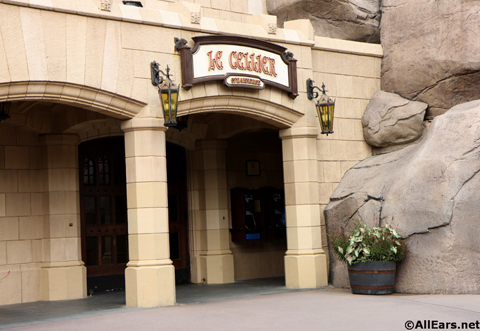 "This is a must get reservation for me when I got to WDW. Food is fantastic, especially the Canadian Cheddar cheese soup app! It's a steakhouse so it is pricey but that's what steakhouses are!"
"Our absolute must do every trip to Disney World. Amazing steak, risotto, beer cheese soup and bread. Nice to get indoors and have a fancy meal for birthdays and anniversaries while on vacation."
"We love Le Cellier! The filet with mushroom risotto is one of my favorite meals in all of Disney World. If you like sweet wine, the Ice Wine flight is also very good. I also recommend the maple whiskey Brussels sprouts. This restaurant is a must do every time we go, though it is expensive as I would expect for a steakhouse."
SCORE: 7.37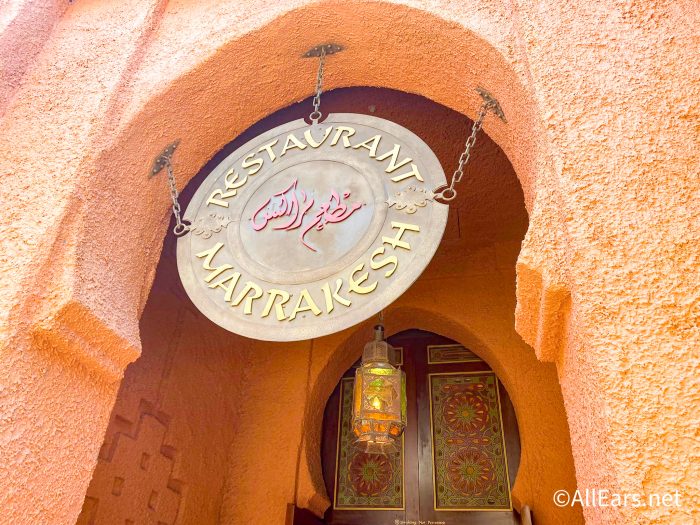 "Restaurant Marrakesh is a must do for my family. We all love the style of food and the atmosphere. The belly dancing is fun & you always feel like you're getting a lot of food! It's nice that it feels tucked away from a lot of the crowds & that it is all indoors so also air-conditioned."
"I ate here for the beautiful Moroccan design and to experience the belly dancing. The atmosphere did not disappoint. It brought me back to La Alhambra in Spain! Unfortunately we had to leave right before the entertainment was to begin. I was really disappointed my children couldn't see that. I knew we'd be eating unfamiliar food and knew that would be a part of the novel experience. We weren't thrilled with the food, but I wasn't expecting to love it. All in all I think it's worth it for the out of the box cultural experience."
"Liked the food here very much. Had the lamb with vegetable [couscous]. I liked the vegetable [couscous] so much I got the recipe and now make it at home."
SCORE: 7.5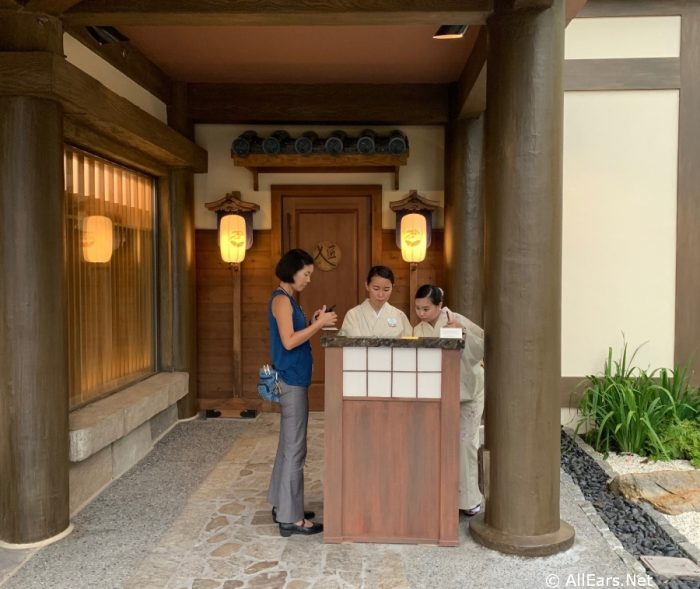 "I really enjoyed Takumi-Tei when we went in 2019. The staff was excellent! They were very attentive and polite. The manager was a pleasure to talk to when he checked on our table and even gave us a tour of the restaurant. The food is pricey but so is the cost of what they serve. I've always wanted to try Waygu at a nice Japanese restaurant but it's usually very pricey. I feel this is reasonable given what I've seen at other places."
"…Everything inside is wonderfully themed to Japan, and the staff are so incredibly friendly that it gets some big points from me on that front. That being said, the food was good… but the portions we small. Very small. Itty bitty. I believe the wagyu my wife and I ordered was only 5 slices or so…"
SCORE: 7.67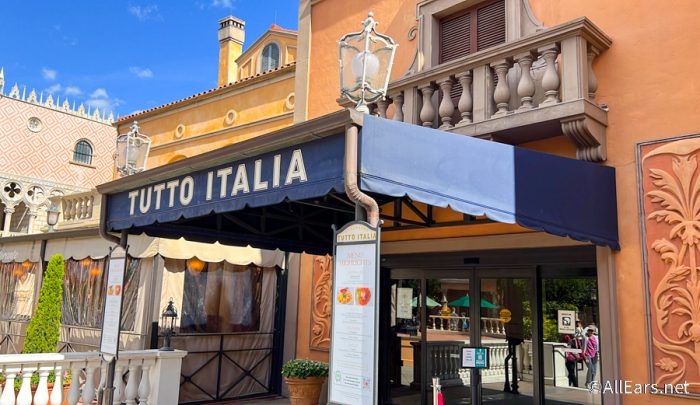 "Me and my family went here on our most recent trip and it was just about amazing. The service and food was amazing, and the whole aesthetic of it was truly astonishing. Our waiter was very kind, and was from Italy. The only thing is, there [aren't] a lot of options on the menu. Otherwise I would say, it might be my favorite Italian restaurant in Walt Disney World."
"Four adults on vacation, we try to find a new place each visit. This one will now be one of our must returns! Gracious welcome and seating as soon as we entered, even a bit early. Knowledgeable and attentive staff. We all had completely different meals and we were all most pleased."
"This is okay, not the best Italian restaurant in Disney World. The menu is very small and does not [have] chicken parm, which is always my go-to."
SCORE: 7.84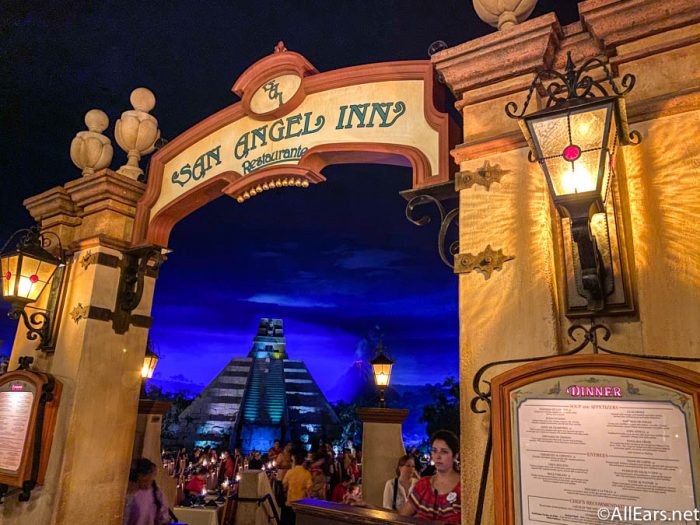 "Really enjoyed the atmosphere of the darkness of the inside of the Mexico pavilion. The servers were really friendly. The food was good but not great. It felt almost Tex-Mex rather than authentic Mexican food. The other issue was it seemed a little on the pricey side for the quality of the food. I'd go back if someone in my party wanted to go, but it certainly wouldn't be at the top of my list."
"Probably the best atmosphere for a dinner you can find. Super relaxing especially if you can get a seat near where the Gran Fiesta Tour goes by."
"The atmosphere alone is enough to eat here. Sitting in the dim light, with candles everywhere and the water nearby from the ride, makes for a super relaxing dinner place. The chips and salsa (which were free) were the best I've had in a while from other Mexican restaurants. We ended up splitting (my mom and me) the fish tacos which had a GREAT sauce on them. Wish we had the stomach room to try more food! Oh, the margaritas were super tasty as well."
SCORE: 7.86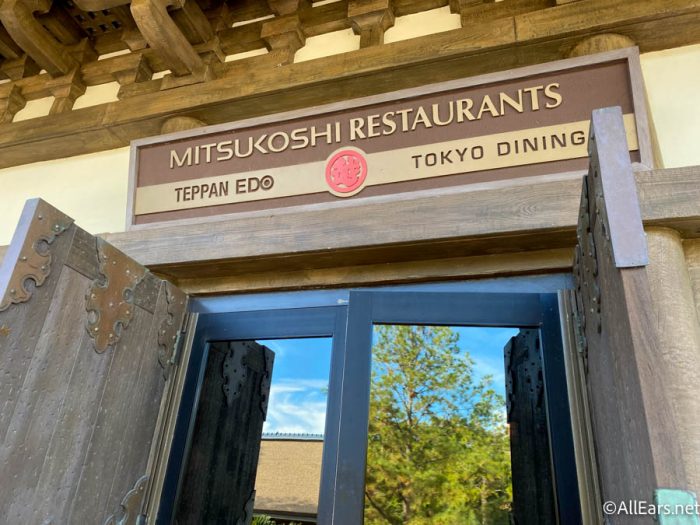 "This restaurant ALWAYS has the best, freshest food! It can get a little loud at peak times in the dining room. The cast members are so pleasant and knowledge about the menu."
"It was excellent!!! The staff was very friendly. The whole atmosphere was so fun! We were sat near the sushi prep area, which was great when they did the sushi making demo! Everyone was so excited. Our food was delicious."
"Our group of three adults ate at Tokyo Dining at the beginning of December. Although the restaurant was very crowded, once seated the atmosphere was very peaceful and service was gracious and unhurried. I had the Bento Box because I couldn't make up my mind on a single entree. It was not exotic, but still excellent. I can get the same food at local Japanese restaurants, but not the atmosphere. I wish that the menu were a bit more daring, because Japanese cuisine is not exotic anymore, nonetheless, I like Tokyo Dining's food and will return."
SCORE: 7.97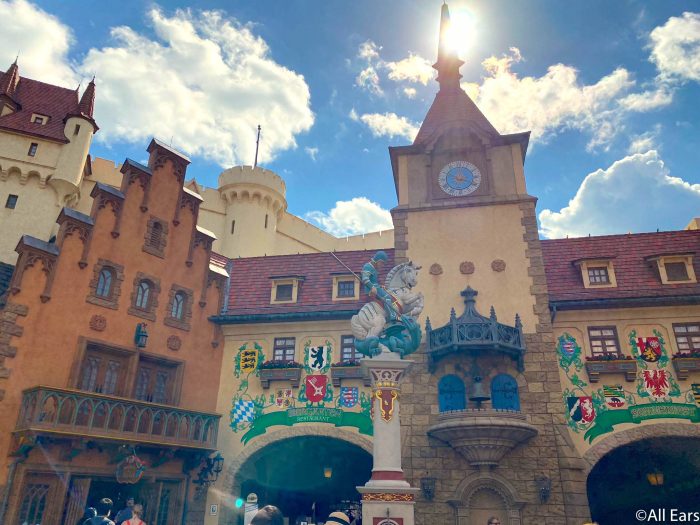 "The atmosphere, entertainment and service is absolutely on par. The musicians are fantastic and are easily the best part of Biergarten. The food is plentiful, but most of it isn't very flavorful. I would rate the food as just average for a Disney establishment, however the entertainment and service more than make up for it. Also, the decor is absolutely beautiful."
"My family and I were just here for my husband's birthday. The food was great and the atmosphere was wonderful. The live entertainment was so fun."
"I had so much fun here! The show was my favorite part. The performers were so fun, funny & talented. I was truly impressed by their skills & musicianship. And you can dance! The food was good but not amazing. Cold meats in buffet form weren't necessarily my cup of tea. Also, if you're an introvert, this might be a little tough as you are often sat with another party, unless you have a large party yourself."
SCORE: 8.03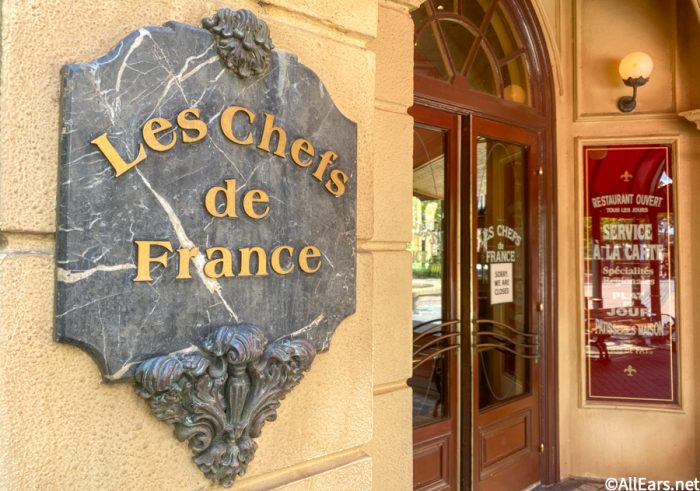 "We had reservations at the Chefs de France for dinner. My husband and I both ordered the French onion soup and the beef tenderloin. The soup was very large and was delicious. I hate when French onion soup is salty and I'm glad to say that was not the case here. Our tenderloin was cooked perfectly and the mashed potatoes were very good. For dessert my husband ordered the creme brûlée, and I had the chocolate tart. Both were excellent. Our waiter was very attentive and kind. Would definitely recommend."
"Delicious food, excellent service in a unique and beautiful location. Feels like dining in France!"
"Incredible food, beautiful restaurant with exceptional service. Always our first choice to bring guests or to indulge ourselves."
SCORE: 8.03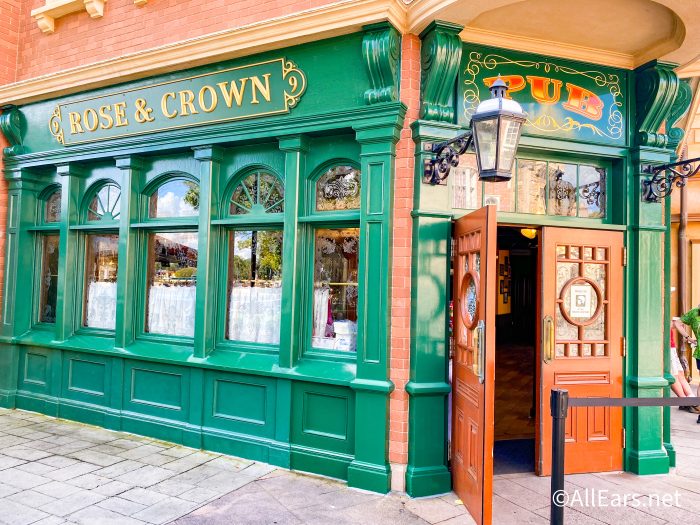 "We had dinner outside by the water and it was very pleasant. It was an advanced reservation but we arrived one hour early and asked if they could seat us at that time. After consulting with the manager they accommodated us outside as we wanted. We ordered the hamburger and the chicken curry, and a sangria. The food was excellent. The server was very nice."
"Fantastic shepherds pie at this restaurant. Loved the food and the atmosphere. Will definitely return to the Rose and Crown."
"A little bit of a mixed bag- the burger was really good, but I would not recommend the curry at all. The beer options are authentic. They pour a good pint of Guinness too, which is hard to come by! Our server was friendly and super helpful too. However, their allergy-friendly options are really limited bc a lot of their food isn't made in house. I didn't really have issues ordering anywhere in WDW except here, so that was disappointing."
SCORE: 8.03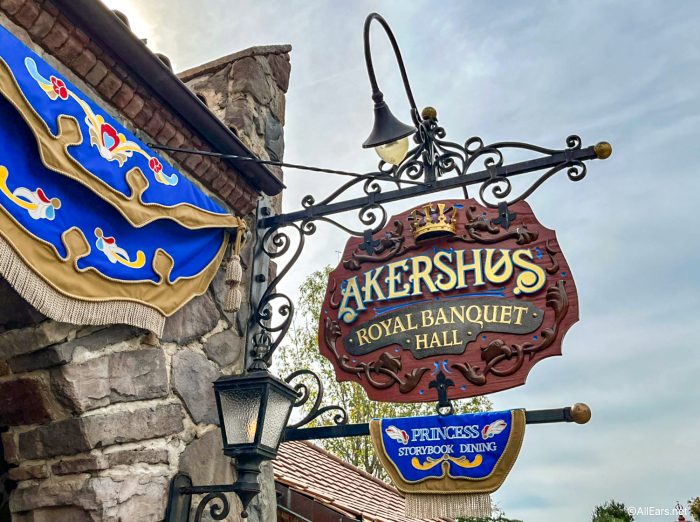 "I went here because my friend wanted to meet Belle and I had very low expectations for the food. It ended up being very good! I love the deli meat, cheese, and pickle bar that you start the meal with, and I ordered the salmon, which was also very good! We had a table full of adults and the princesses spent time with us (we were aware of not taking up too much of their time …) and also let the kids in a parade through the dining hall. Very cute princess meal and also tasty!"
"I tell all my friends with kiddos to dine here instead of Cinderella's royal table. Much better food and they will still meet a bunch of princesses!"
"My family and I eat here for dinner every time we go to Disney World for our first night! We absolutely love the Norwegian food, the meatballs and salmon are our favorites. We love the appetizer buffet and deserts. The princesses are always so interactive and fun! Would definitely recommend."
SCORE: 8.04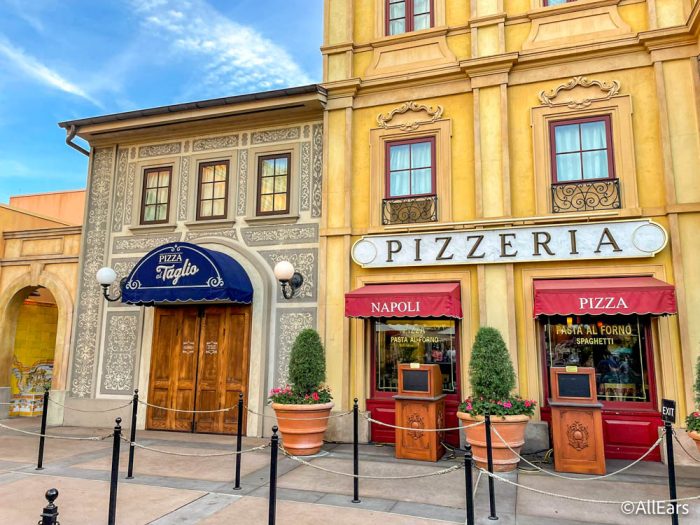 "Probably the best table service in EPCOT that doesn't cost a fortune. Food and atmosphere are nice. Not a must do, but if you need a longer break after a long day it's a good place for dinner before harmonious."
"How pizza is supposed to be! We arrived prior to our reservation and were seated within two minutes, which was a nice change of pace from typically waiting fifteen minutes for a table. We had an amazing server who was incredibly attentive, sweet, and gave some great recommendations."
"This was such good Pizza! We got half the Prosciutto and Melone, and half the Piccante, and we all ended up loving the prosciutto and melon! It was soo good! The CMs were amazing, and we had such a good experience. This one is a must-do anytime you're at EPCOT!"
SCORE: 8.3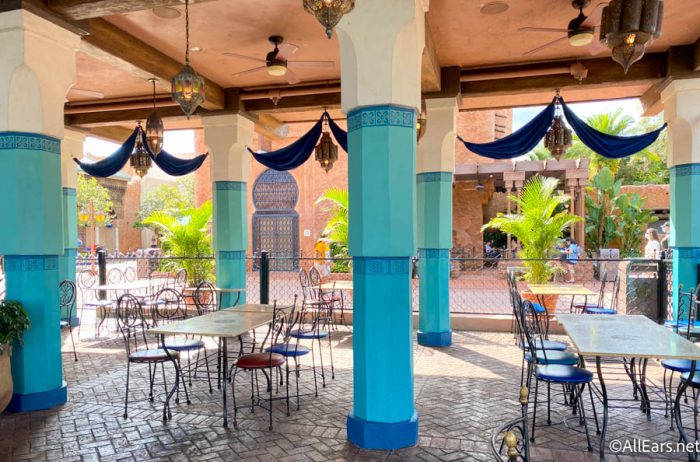 "We stopped here during a cold rainy day during Festival of the Arts. Everyone really enjoyed their drinks, and I absolutely loved the Pomegranate-Chili Crispy Cauliflower. During a trip that included Space 220, Morimoto Asia, Topolino's Terrace, and Ohana, this cauliflower might have been the best thing I ate! We will definitely be back to try more."
"My wife and I split the hummus fries which were LIFE CHANGING. For cocktails, she had the sangria and I had the Moroccan Mojito. Both were refreshing and delicious. I strongly suggest this as a quick sit-down option to get off your feet and enjoy some great cuisine!!"
"LOVE the variety!! Especially if you're vegan they have so many light and fresh options!! The falafel isn't the best thing ever but they have soo many good sides and desserts!"
SCORE: 8.31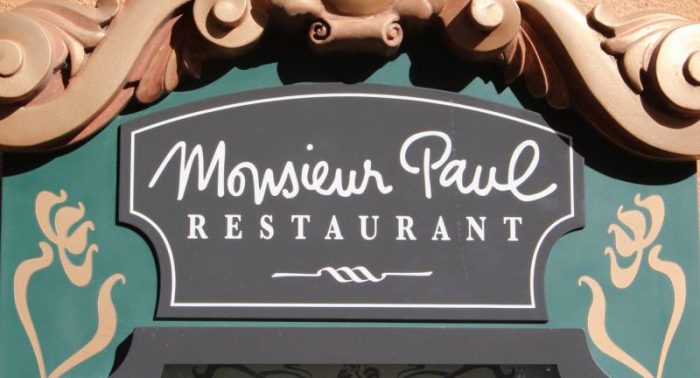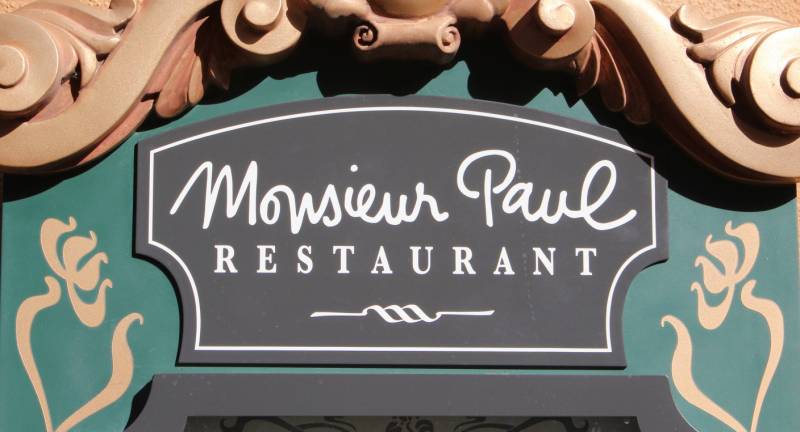 "We ate here for our tenth wedding anniversary and it was the special evening we were looking for. Our server was amazing and the food was incredible. The black truffle and ox tail soup was so worth the extra cost."
"This place is delightful! I have dined here twice. Once by myself and once with my parents for my mom's birthday. Both times were wonderful. This is a truly French restaurant… This will be an expensive experience be warned. If you try this place with the intention of trying to save money by choosing less expensive options…just don't go. Pick somewhere else that works better for your family and you won't be freaking out about the cost… I knew I'd be spending that much going into it for an EXCEPTIONAL meal and I was delighted with the once in a lifetime experience…"
"The service was lovely and overall, the food tasted very good. I do not feel the restaurant lived up to my expectations, but I usually dine at the Yachtsman Steakhouse or Flying Fish. I enjoyed the Tuna Tartare, but the mustard flavor was very powerful. The Chicken Cordon Bleu was very good and nicely presented. My son said his Duck Breast was just okay and my husband's filet was very good, but not worth the cost. Desserts were very attractive, I can't recall what they were…and that's disappointing as we ate there last week."
SCORE: 8.68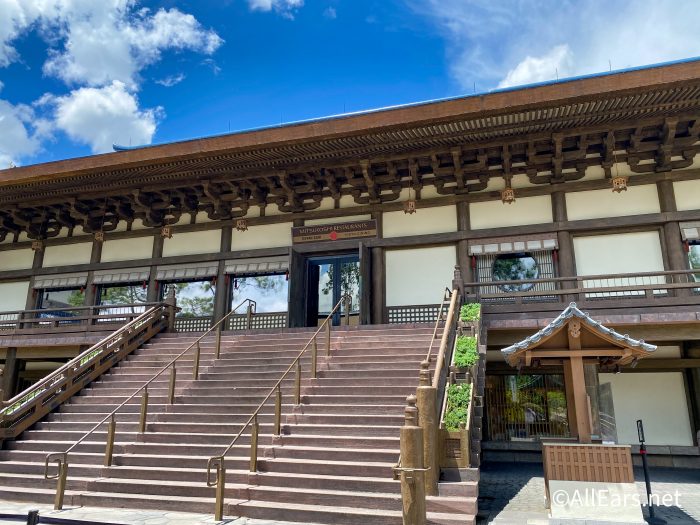 "My husband and I recently had dinner at Teppan Edo, and we loved it! The food was delicious and the cocktails were fantastic. The atmosphere was fitting for Teppan Yaki, and the chef made the experience fun and interactive. This is a great option for a fun dinner at Epcot!"
"We were here on our honeymoon. This was a super fun place to eat! It is a pretty standard hibachi grill but the chef was funny and entertaining and the food while nothing to write home about tasted good. We were lucky and had other guests who were in a mood to chat and socialize which made the experience even better."
"Probably the best hibachi, I have ever been too. Everyone needs to go to Teppan Edo."
There are so many great dining options around EPCOT's World Showcase, and hopefully this list helps you plan where you want to eat on your next visit! Be sure to stay tuned to AllEars for more Disney news and restaurant reviews.
Join the AllEars.net Newsletter to stay on top of ALL the breaking Disney News! You'll also get access to AllEars tips, reviews, trivia, and MORE! Click here to Subscribe!

What's your favorite table service restaurant in EPCOT? Let us know in the comments or leave a review!