The Magic Kingdom is getting some big changes recently as the Hall of Presidents closes to welcome a President Biden animatronic, PeopleMover has received an extended refurbishment, and the Rivers of America have been drained for maintenance.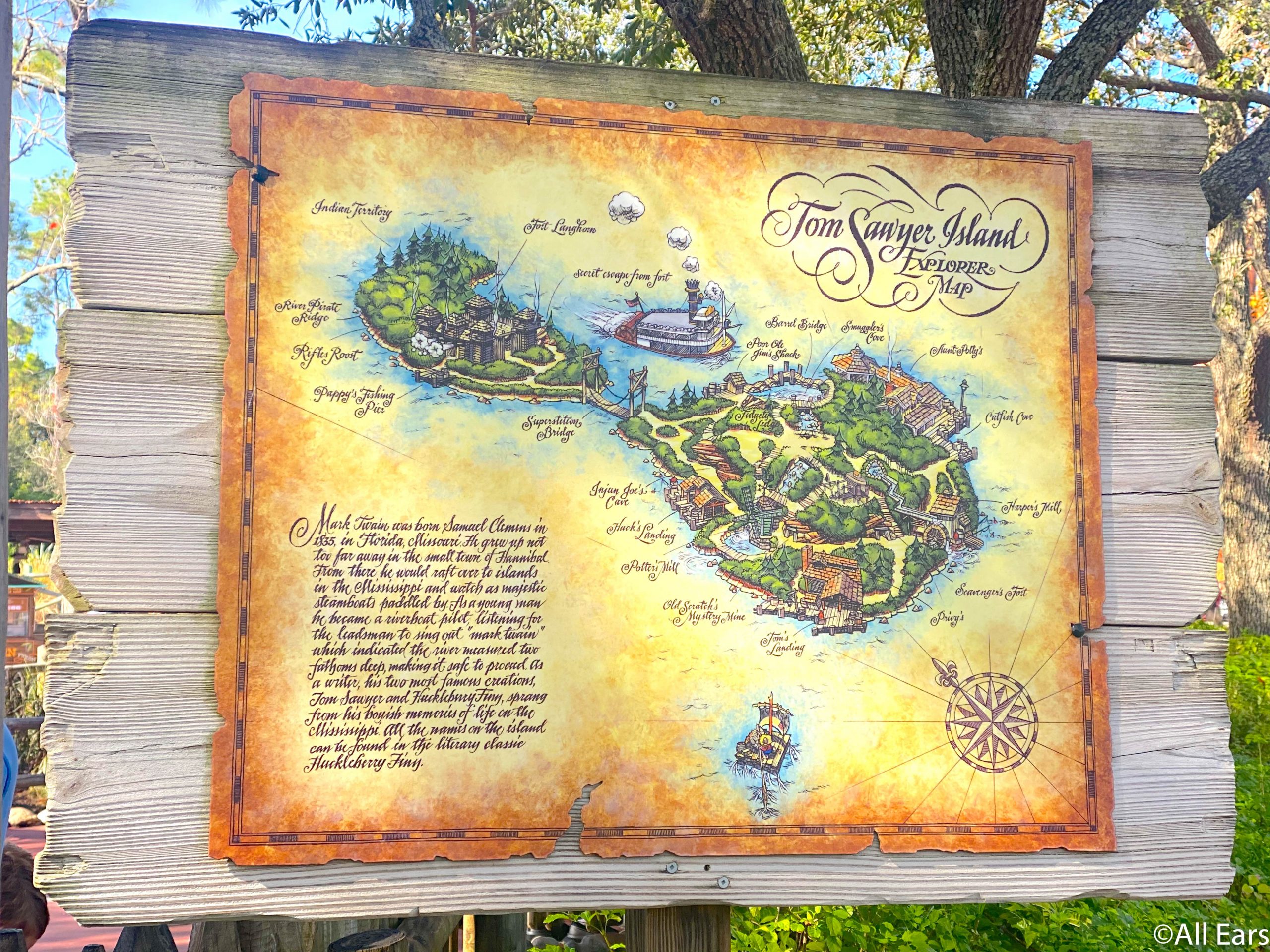 And, if you're wondering what Tom Sawyer Island is looking like now with the area closed along with the Liberty Square Riverboat, you're going to want to keep reading!
Since the end of January is around the time Disney World is considered to be in "off-season," many of the routine refurbishments around the park happen during this time. Tom Sawyer Island is no different as Cast and Crew Members work to touch up areas and conduct maintenance with easy access while the Rivers of America is drained.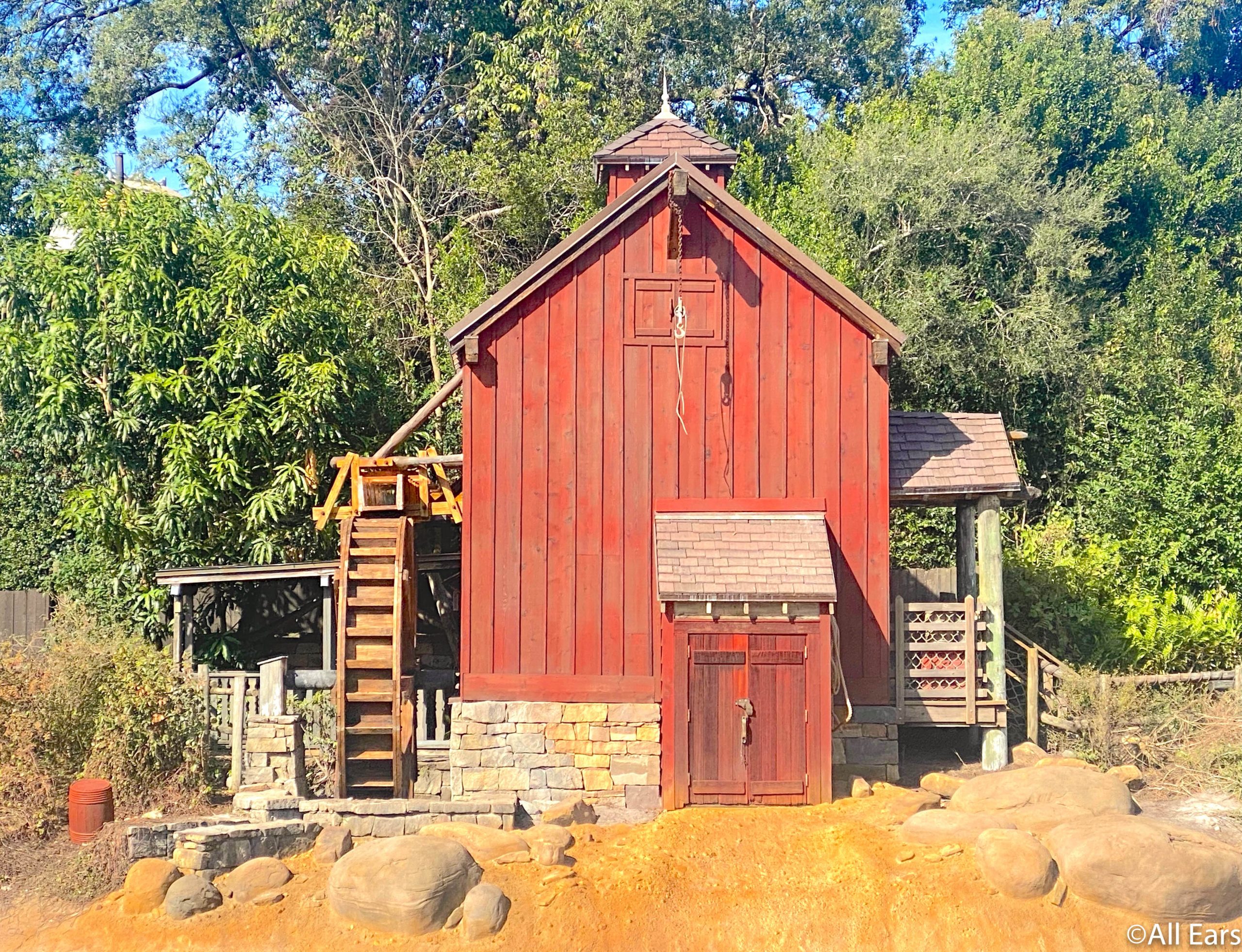 The buildings on the island are currently receiving fresh coats of paint, extra detailing…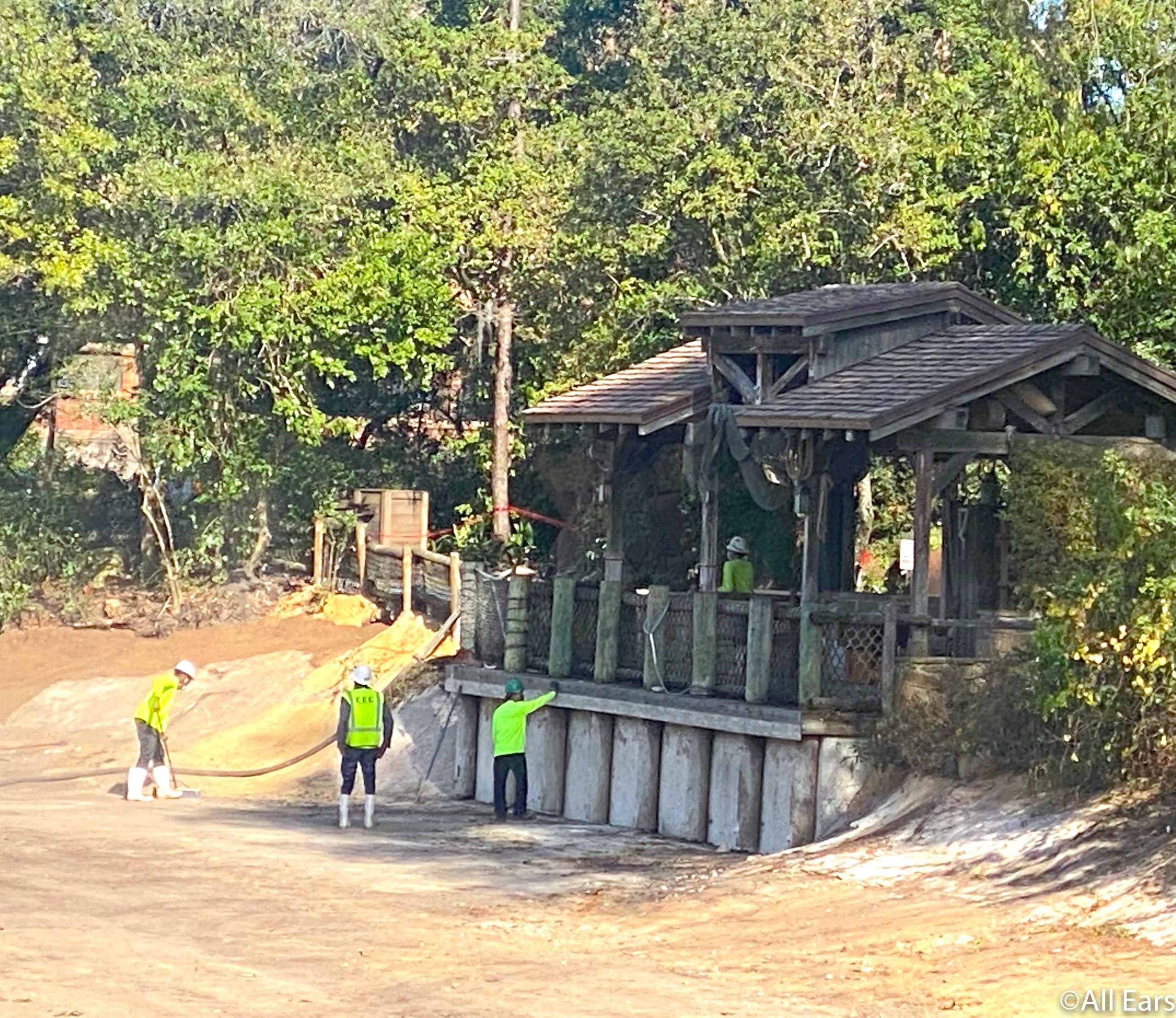 …and even a bit of electrical work in some spots, like the windmill, to ensure that everything is running up to speed.
But, we do have to say that we miss posing in front of Tom's semi-painted fence or heading to Aunt Polly's for a quick bite!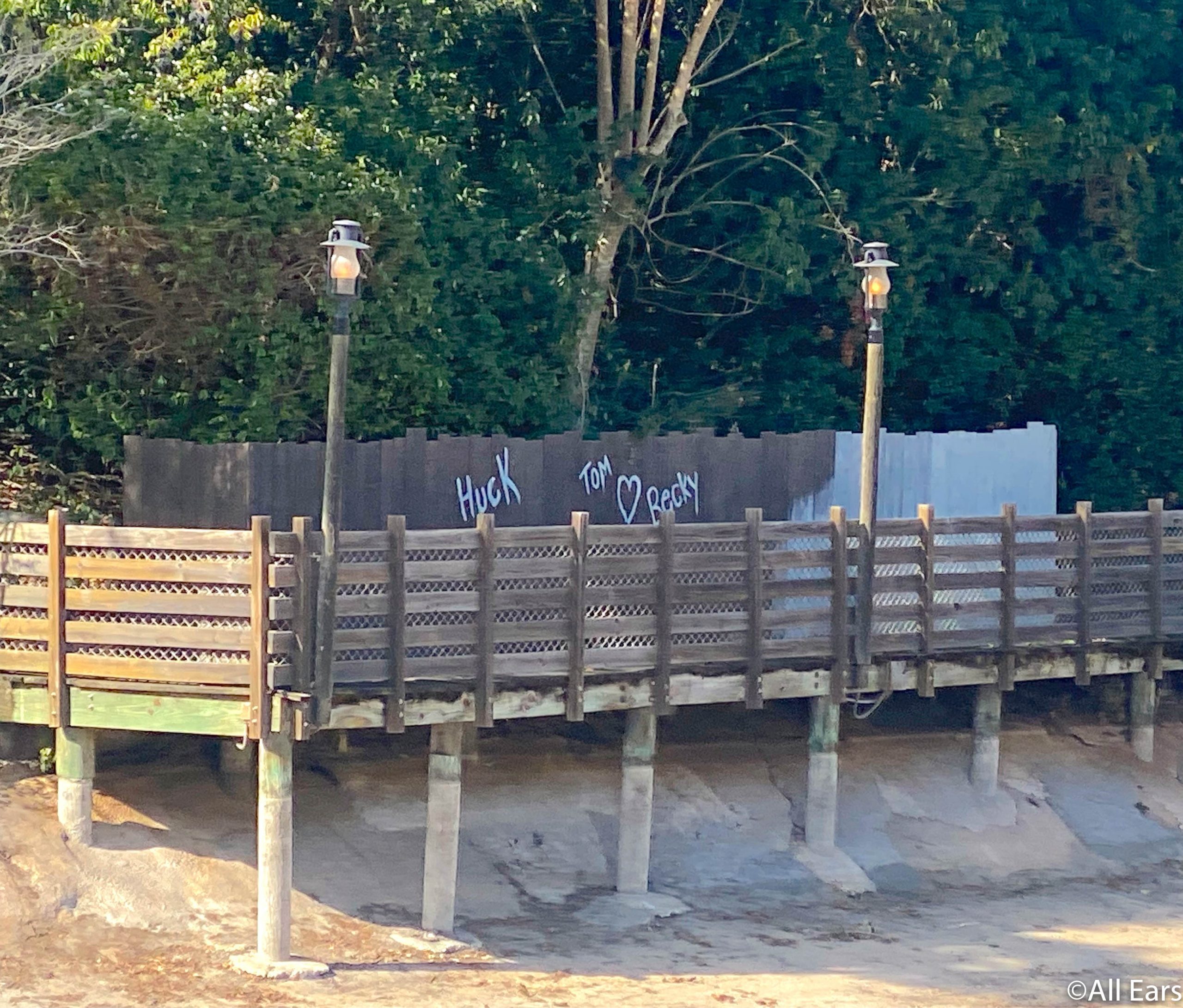 When Tom Sawyer Island re-opens and the Rivers of America is refilled, we'll be sure to let you know before your next trip to the Magic Kingdom! Stay tuned for more details!
Have you been to the Magic Kingdom recently? Let us know in the comments below!