Don't be fooled: even though it's a collection of stellar theme parks, Walt Disney World has some awesome food!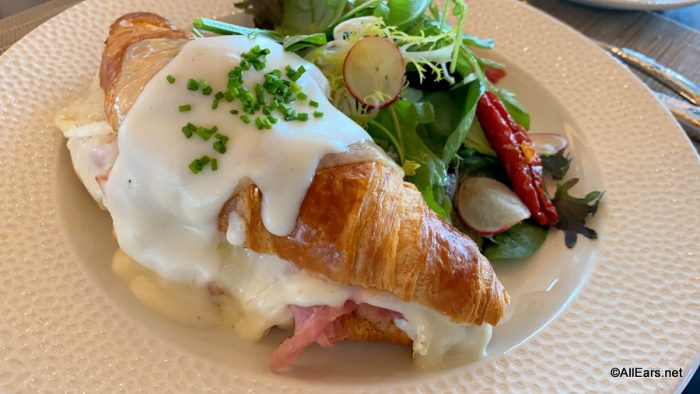 In fact, much of our time at Disney World is spent eating! Whether it's trying a new restaurant, munching our way through an EPCOT festival, or enjoying a meal with our favorite characters, we love Disney eats — and we know you do, too! That's why we asked our readers on social media:
What's the best thing you've ever eaten at Walt Disney World?

Let's find out what you said!

First up on the list is Kona Cafe at Disney's Polynesian Village Resort. This place was mentioned by several of our readers for one big reason: Tonga Toast.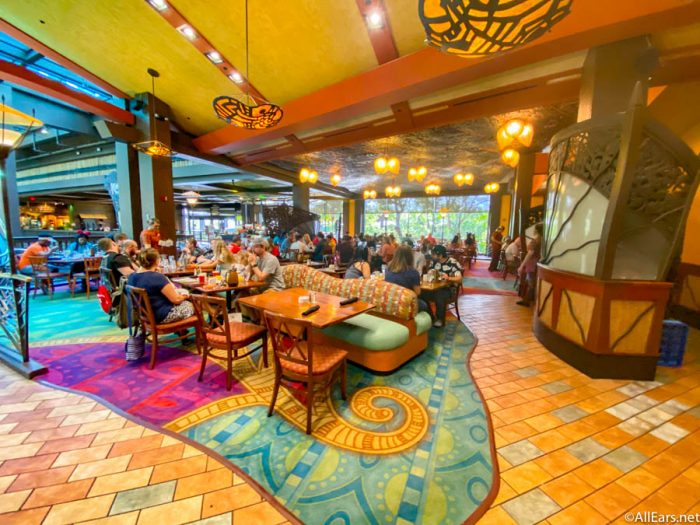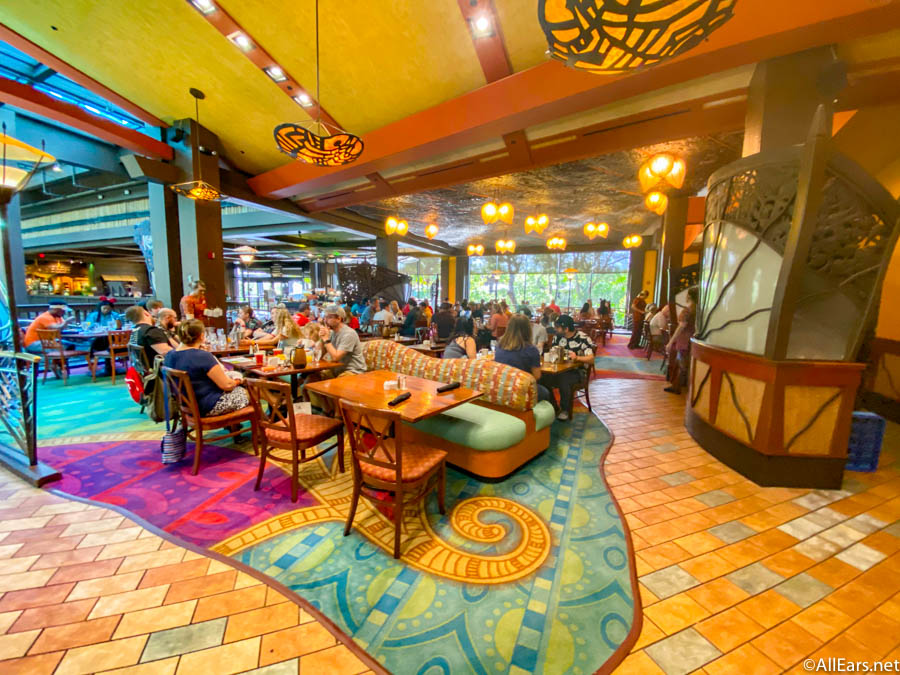 The banana-stuffed French toast coated in cinnamon sugar was incredibly popular among our followers, with one person even saying "Sadly, I have only managed to go to WDW once, in 1994, and I still dream about the Tonga Toast."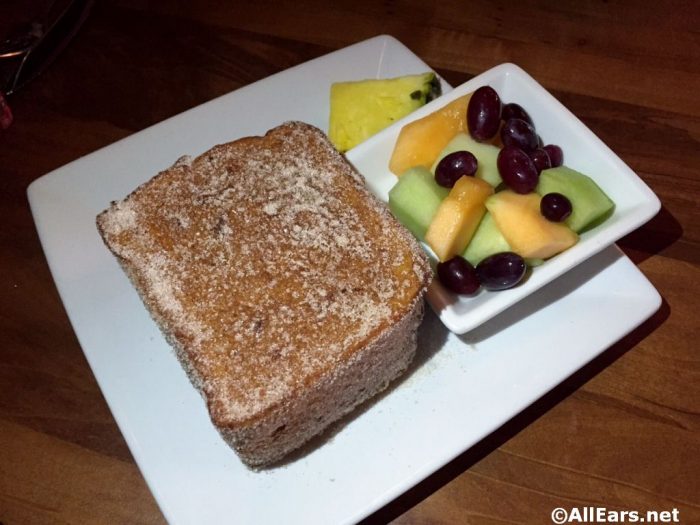 Another menu item that was beloved by our readers was the Macadamia Nut Pancakes. Both items are still on the menu and would be great options for a pre-Magic Kingdom breakfast! If you can't get an Advance Dining Reservation for Kona Cafe, you can get your Tonga Toast fix at Capt. Cook's, the Resort's Quick Service restaurant! (Just know the Quick version doesn't come with yummy strawberry compote like the Kona version!)
We're staying at the Poly for the next beloved location: 'Ohana! This restaurant was a big favorite among our readers, and several aspects of the meal were mentioned as "the best food in Walt Disney World". The most commonly noted were the shrimp and the bread pudding from dinner at 'Ohana.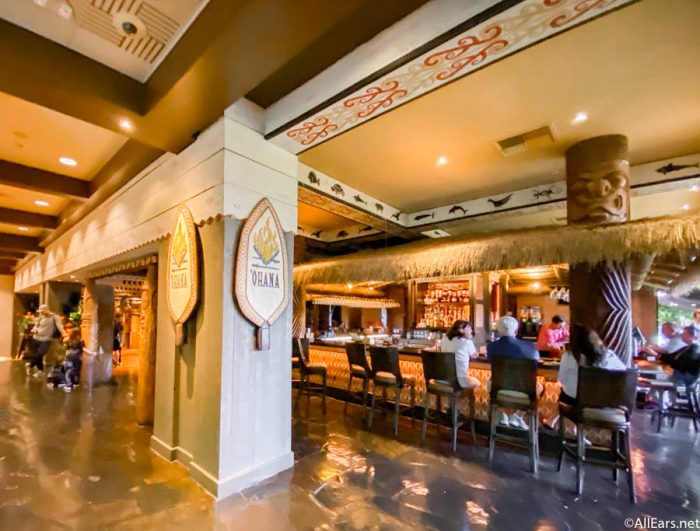 One person said, "'Ohana was our family favorite. All. The. Meat!!!!" while another shared that "8 years later my kids still talk about that meal!" Don't forget: 'Ohana breakfast is a character meal served family style, while dinner is a family-friendly meal with activities for kids (coconut race, anyone?) and skewers of grilled meat.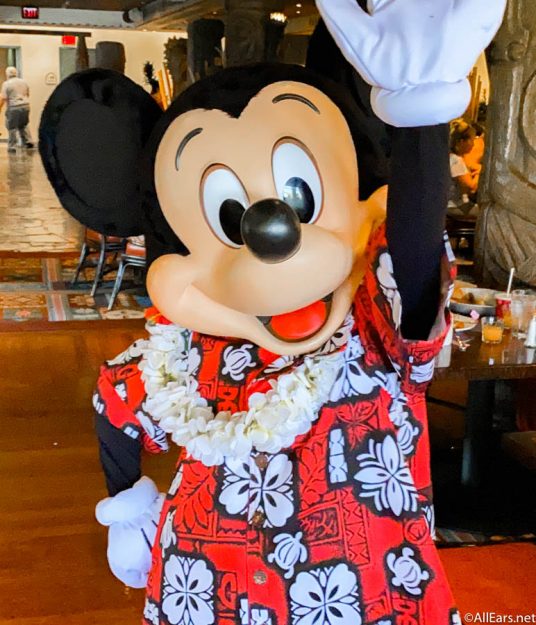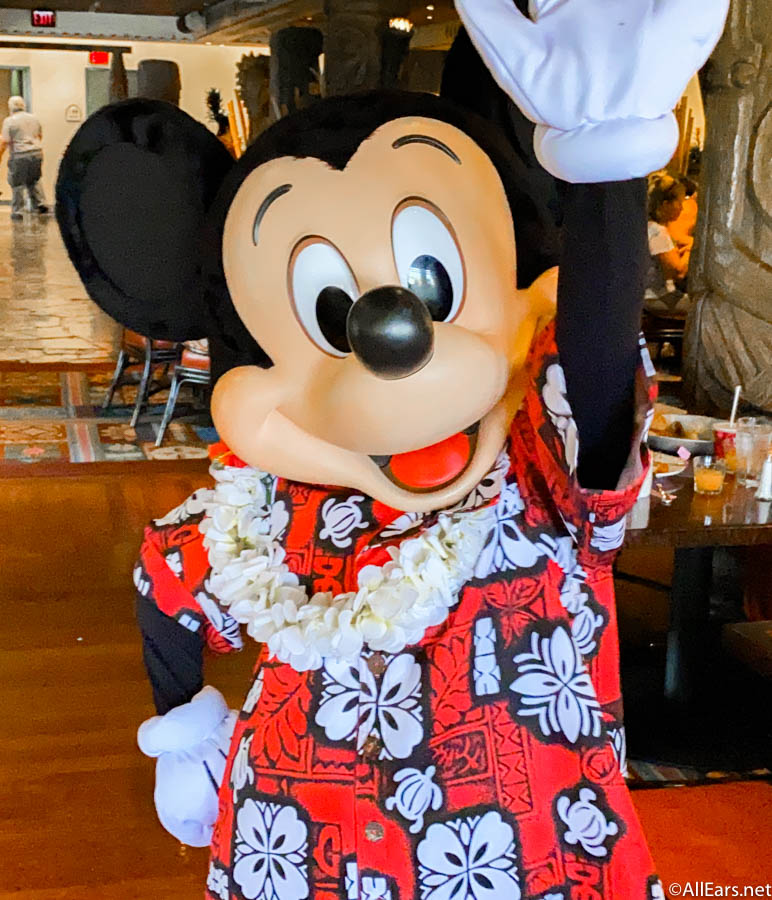 Sadly, this restaurant has been unavailable since the parks and resorts reopened last summer. We've got our fingers crossed that it comes back when the Polynesian Resort completes its refurbishment!
This iconic snack deserves a spot on this list all to itself, because Dole Whip was one of the most mentioned individual food items from our readers!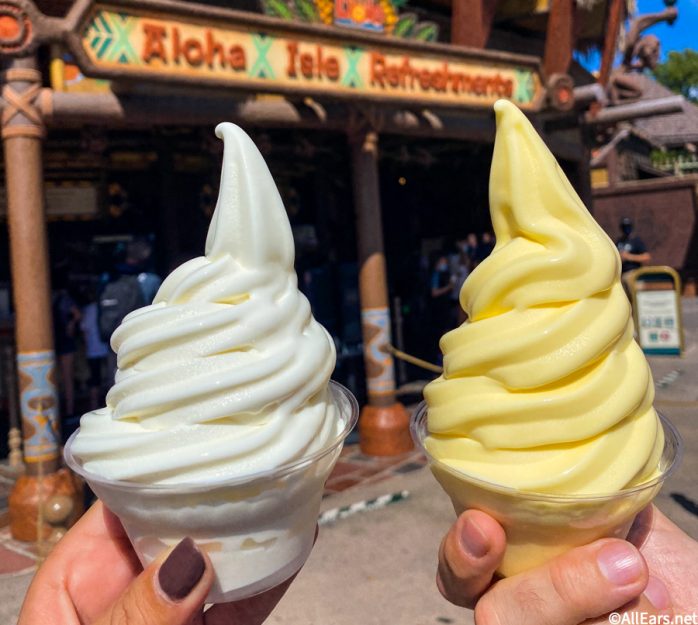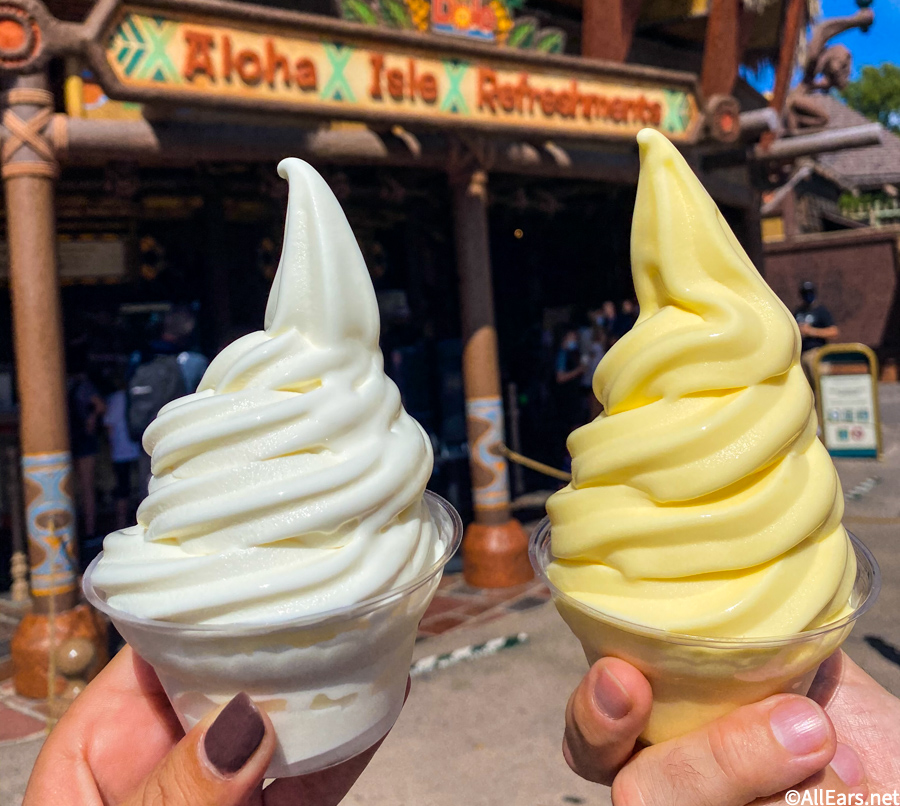 Whether it was the original pineapple, a pineapple and vanilla swirl, or some tropical soft serve on a pineapple upside-down cake, our followers were really excited about this chilled treat!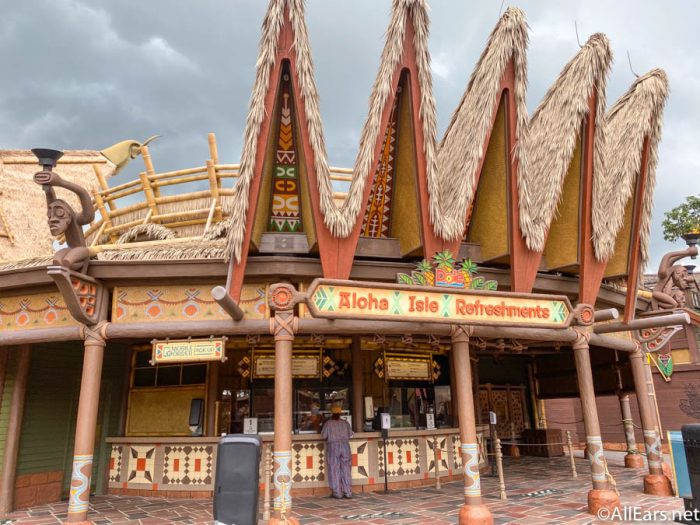 And we have to agree — Dole Whip is pretty iconic, and it's a Disney park (especially Magic Kingdom) staple. There are so many flavors to try, and it's pretty hard to resist this fruity dessert!
The only restaurant to make it on the list from Disney Springs is Chef Art Smith's Homecomin'. This place is well-known for its delicious fried chicken, and it seems like our readers agree!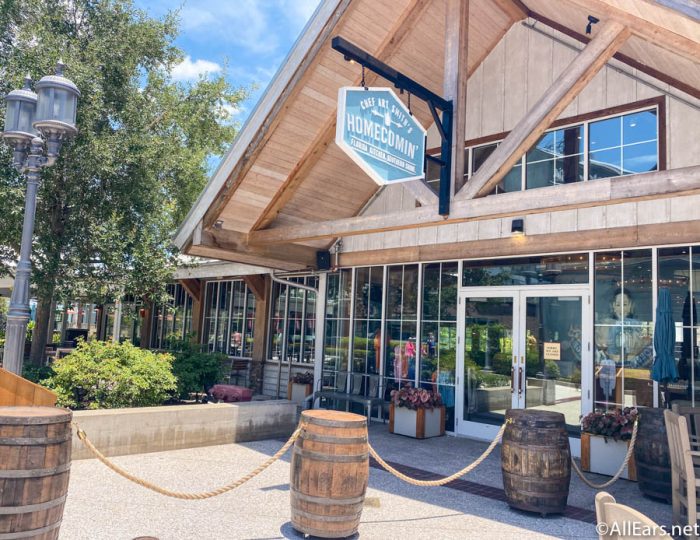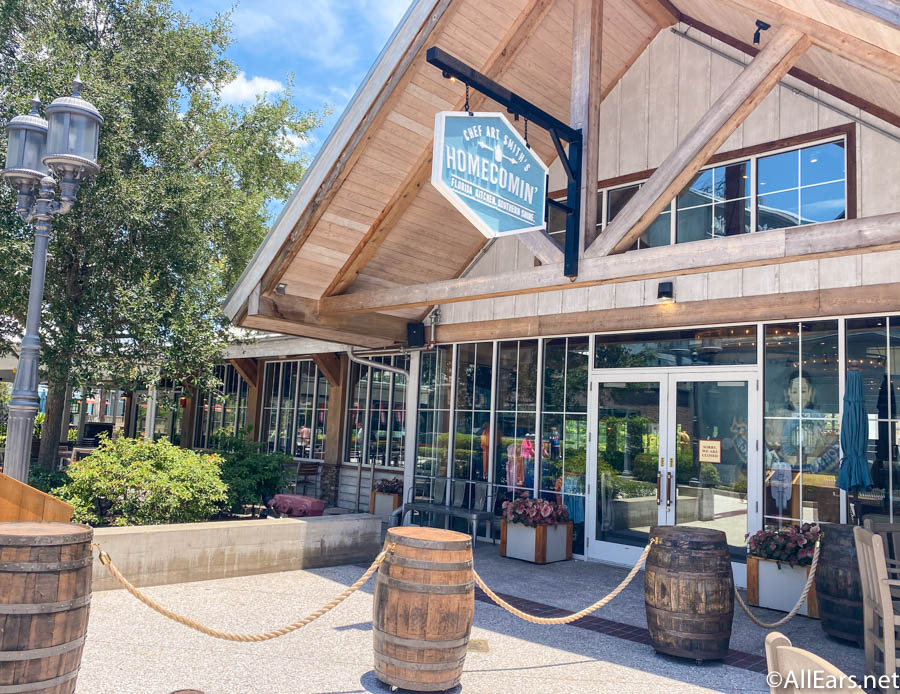 Our followers gave Homecomin' rave reviews, saying that "pretty much everything" the restaurant serves is awesome. One reader responded to our question: "EVERYTHING at Homecomin' , Fried green tomatoes, Church lady deviled eggs, fried chicken and grits to be exact. I have only been once and that was hands down my favorite meal!"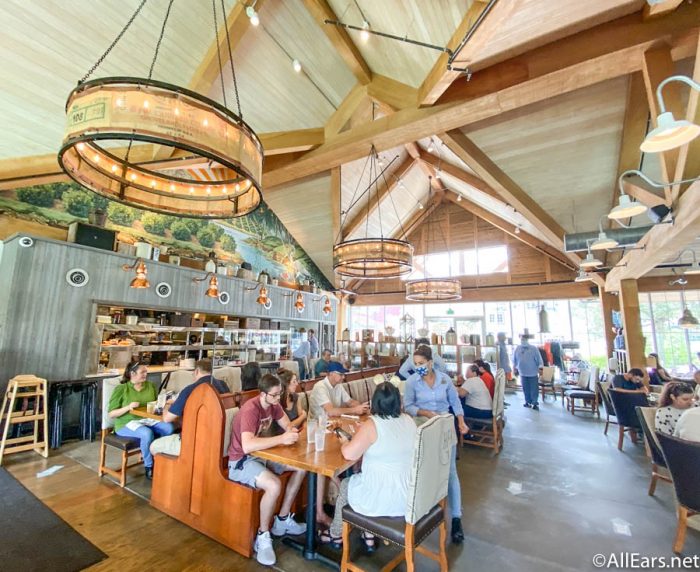 It seems like the homestyle Southern restaurant has a strong fan base, and we also count ourselves among those who love it!
Be Our Guest in Disney's Magic Kingdom is revered for its excellent theming, but the menu is currently pretty pricey. When the parks reopened, Disney did away with the cheaper lunch and breakfast menus to serve prix fixe meals twice a day.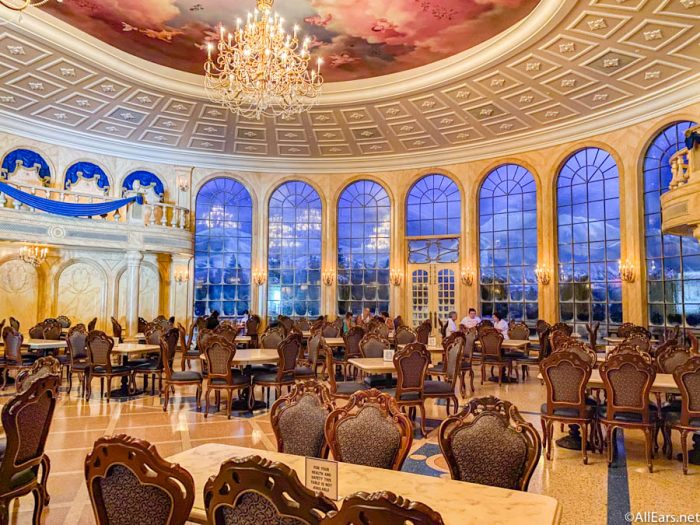 Despite the cost, there's one menu item that really stands out amongst the rest, and that's the filet mignon!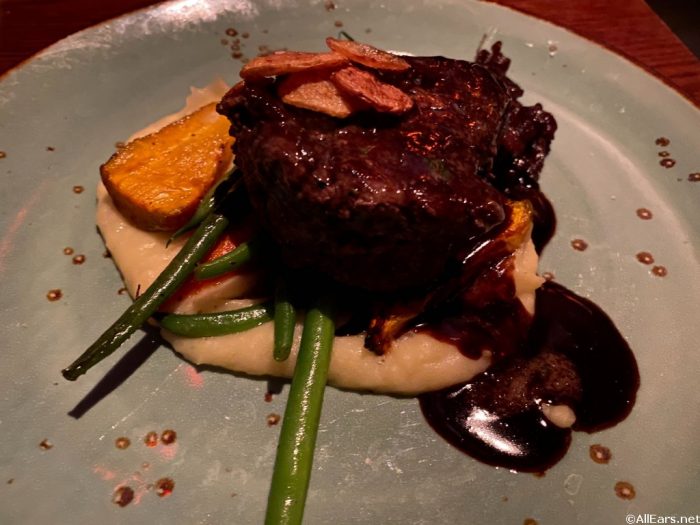 When our followers mentioned Be Our Guest, they specifically noted this fancy steak, and we can see why. Doesn't that look delicious?
Bread Service at Sanaa
Sanaa at Disney's Animal Kingdom Lodge is a Table Service restaurant that gives guests a view of the savanna at Kidani Village while they dine.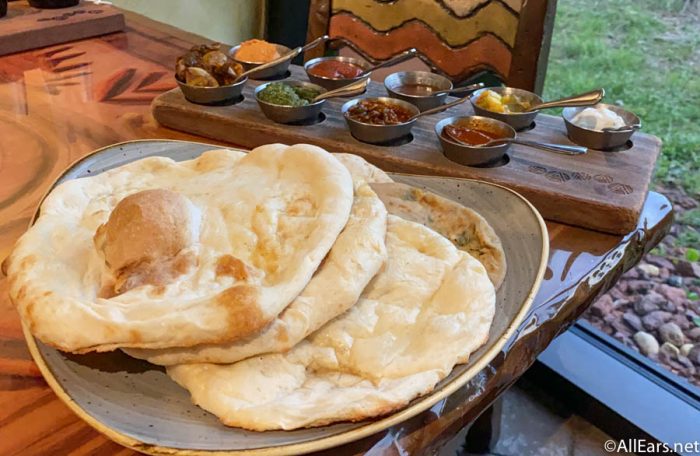 Besides the view, guests really love Sanaa's signature appetizer: the Indian-Style Bread Service. For $18, you'll get five pieces of flatbread with nine accompaniments, including several chutneys.
Recently, guests have been able to order Sanaa's food on Mobile Order with Table Service to Go, so you can actually get down on the bread service in the comfort of your room!
Another restaurant at Disney's Animal Kingdom Lodge — one that's currently unavailable — is Boma — Flavors of Africa. Our readers love this buffet, saying things like "Boma was incredible!" and "I loved Boma for breakfast!"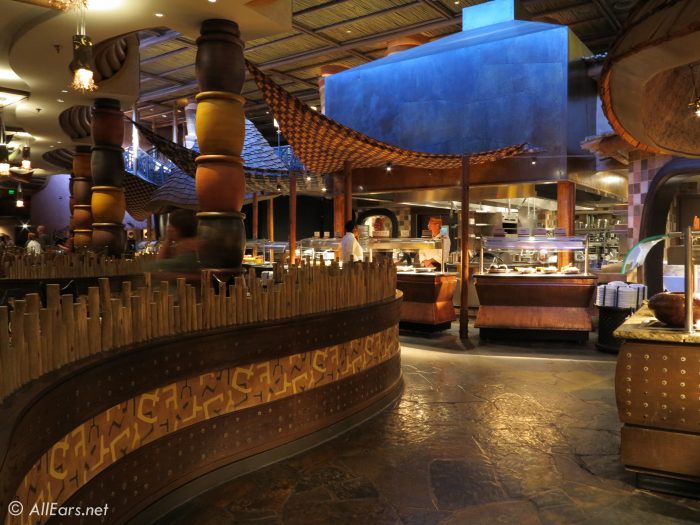 Boma is a buffet-style restaurant serving up African-inspired food and is one of the more interesting buffet options in Walt Disney World. Our readers really love the soups that are served here, and we have to agree!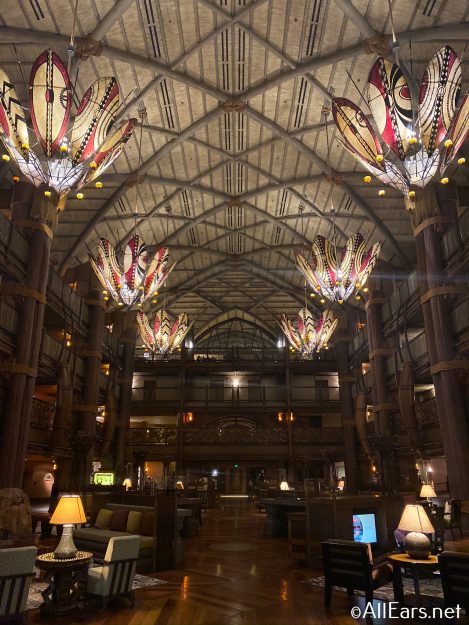 Once this place reopens, you know we'll be pulling up a seat! Afterward, we'll digest our food while we hang out in the beautiful lobby.
One of EPCOT's fanciest restaurants fared well among our followers, with several menu items mentioned as "the best food in Disney World".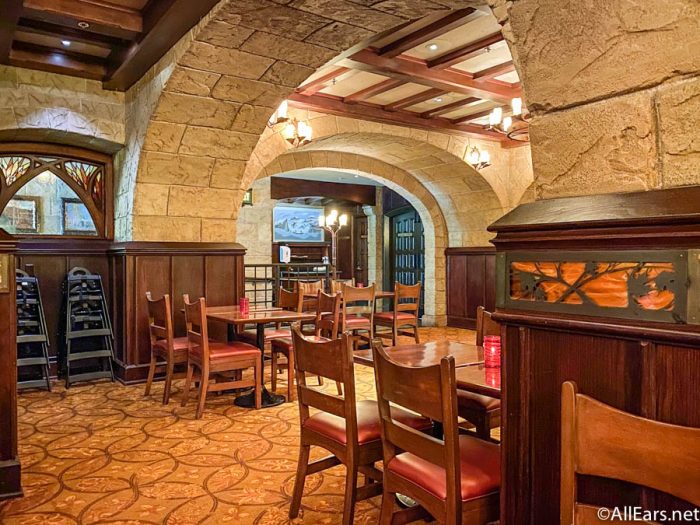 Among the foods specifically mentioned by our readers are the steak dinner, the Maple Crème Brulee, the Cheddar Cheese Soup, and the poutines. So many great options from which to choose!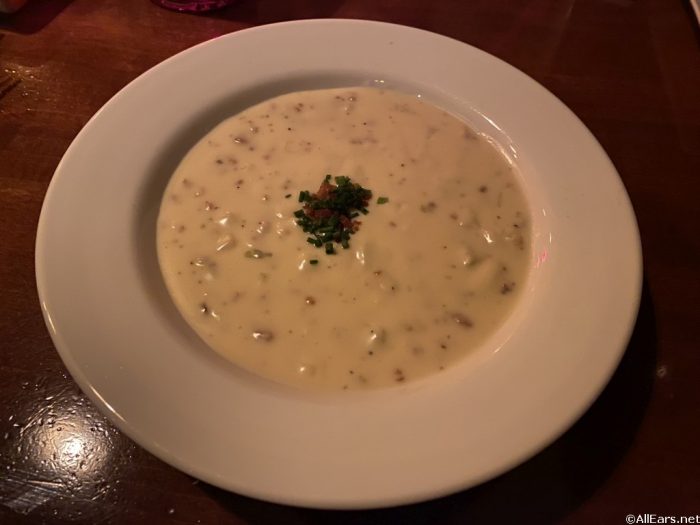 While the meal isn't cheap, several people agreed that it was worth the cost!
Teppan Edo
The hibachi-style restaurant in EPCOT's Japan pavilion, Teppan Edo was noted several times in the comment sections.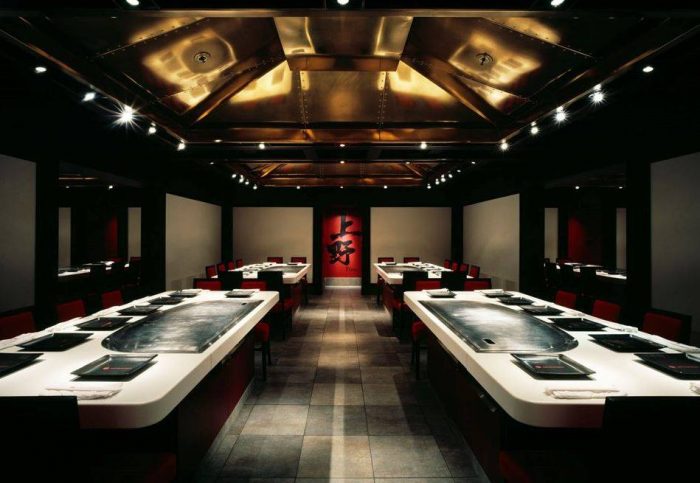 One person called it the "best food ever", noting that she enjoyed the scallops, and her husband liked to eat the steak and shrimp.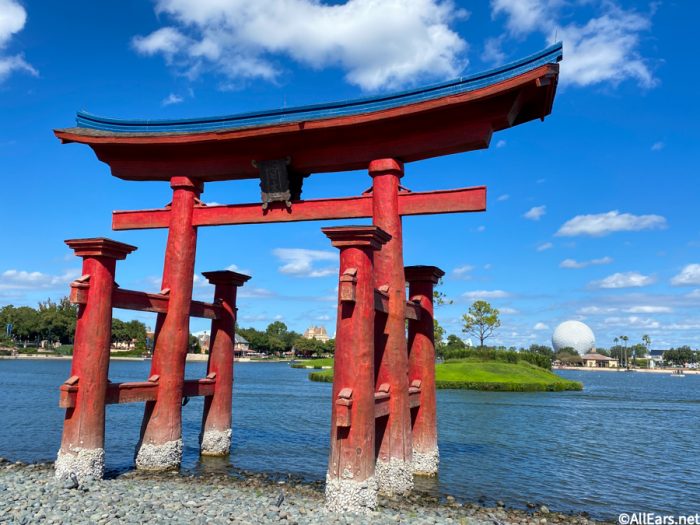 While hibachi restaurants are prominent in places outside of Disney World, this could be a great opportunity for your family to enjoy an entertaining meal in the parks!
A meal at California Grill was also a common answer — more specifically, brunch at California Grill!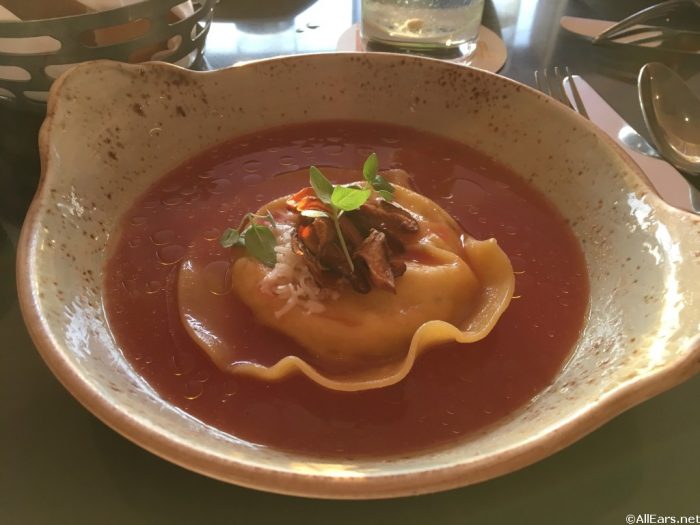 The meal is quite expensive but includes valet parking and a great view of the evening's fireworks (when they're happening at Magic Kingdom). One of our readers shared that brunch here with her husband was "one of my favorite memories".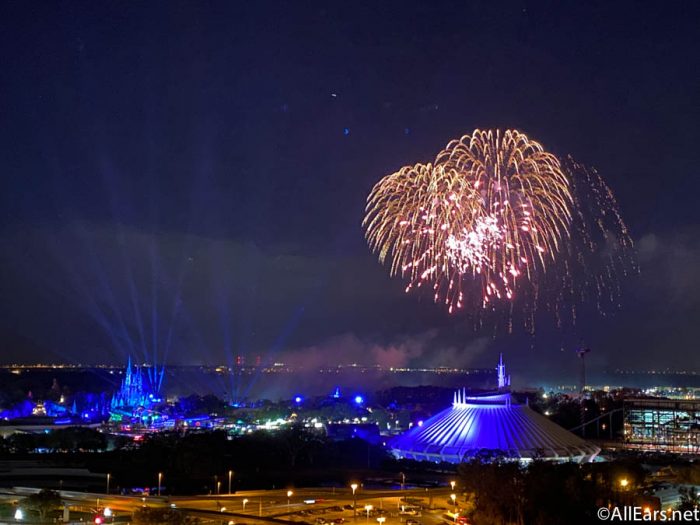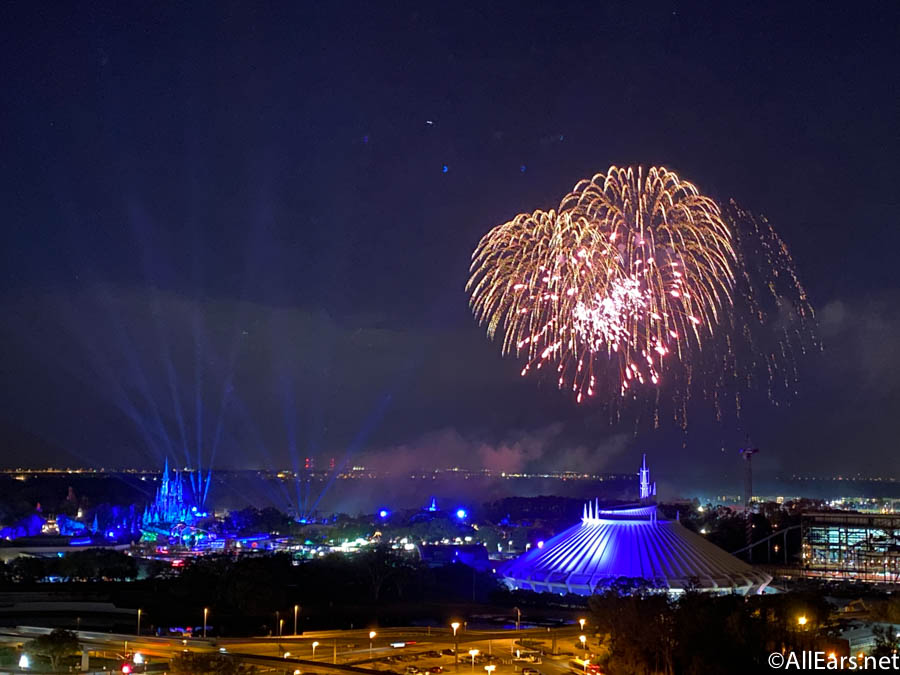 If you're celebrating a special occasion or enjoying a date night, then this would be a great choice!
The highest caliber of Disney dining resides at Disney's Grand Floridian Resort & Spa: Victoria & Albert's! This AAA Five Diamond award-receiving restaurant comes with a massive price tag.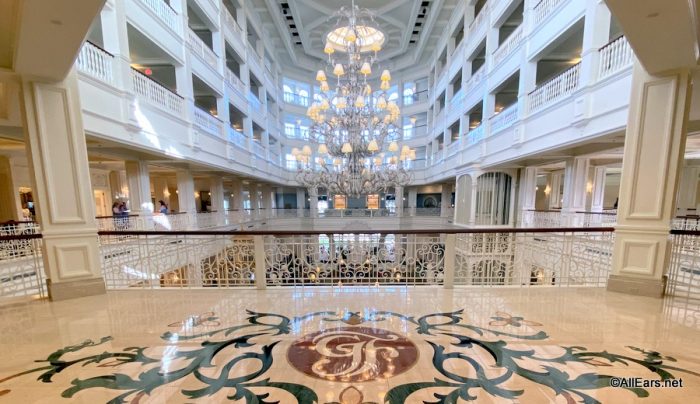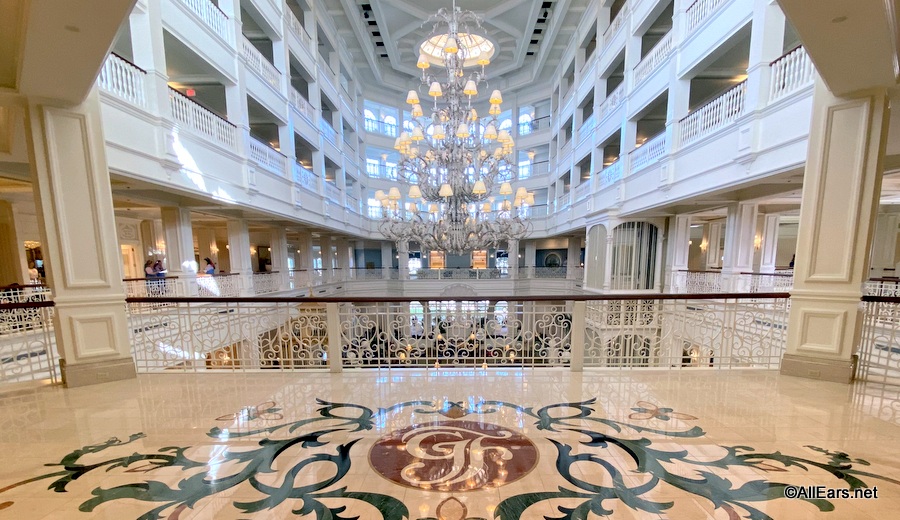 At more than $100 (up to a few hundred) per guest, dining here is certainly an event, and according to our readers, it might be worth it (at least once, anyway!)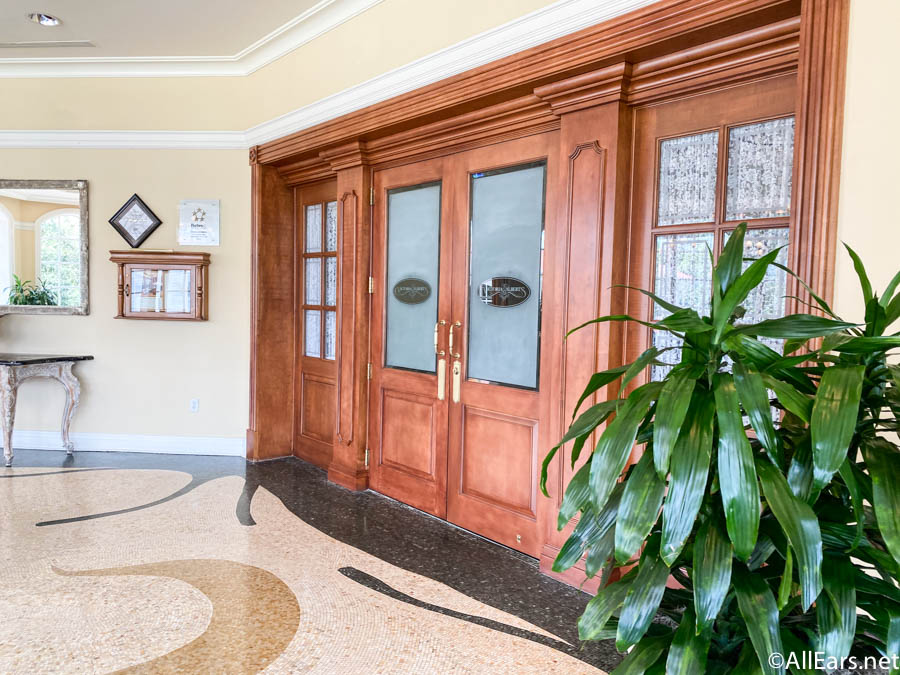 Victoria & Albert's hasn't reopened yet, but when they do, diners will enjoy seven or more courses of incredibly high-quality food prepared in innovative ways! Splurge on the Chef's Table if you want a particularly memorable experience!
That wraps up our list of the best things our readers ever ate in Walt Disney World! Which of these do you agree with or disagree with? Let us know in the comments!
What would you add to this list? Tell us in the comments!
Join the AllEars.net Newsletter to stay on top of ALL the breaking Disney News! You'll also get access to AllEars tips, reviews, trivia, and MORE! Click here to Subscribe!