Walt Disney World is home to a ton of sweet, savory, and sensational snacks.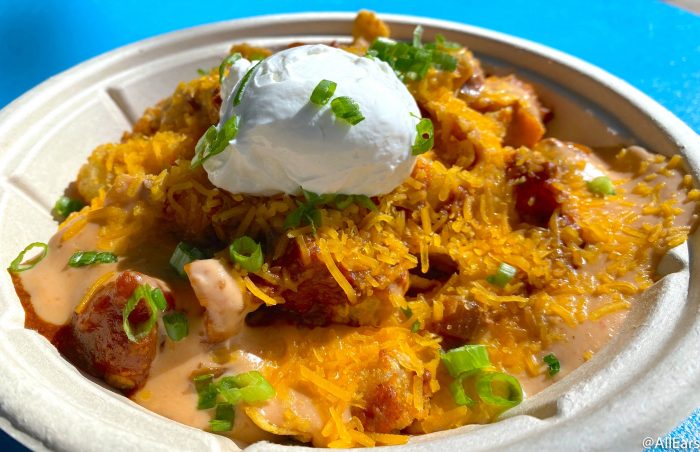 The theme parks have SO many snacks that it's hard to choose between the best eats. You can't eat everything on your trip (although, we won't judge you if you try!), so we're narrowing down your options a bit.
We've chosen one sweet and one savory snack from each Disney World park that are must-trys. We even threw in a few runners-up if our suggestions don't suit your fancy!
Let's start with the theme park that started it all. The Magic Kingdom is where we've seen foods like Mickey Premium Bars and Dole Whip become Disney World snack staples. Snacks have developed over the last few years, and we've got plenty of unique and tasty treats to choose from!
Savory Snack
Corn Dog Nuggets are at the top of our list for savory snacks. You can usually find them at Casey's Corner. Right now, that Quick Service location is closed, but you can currently find the nuggets at the Westward Ho cart in Frontierland.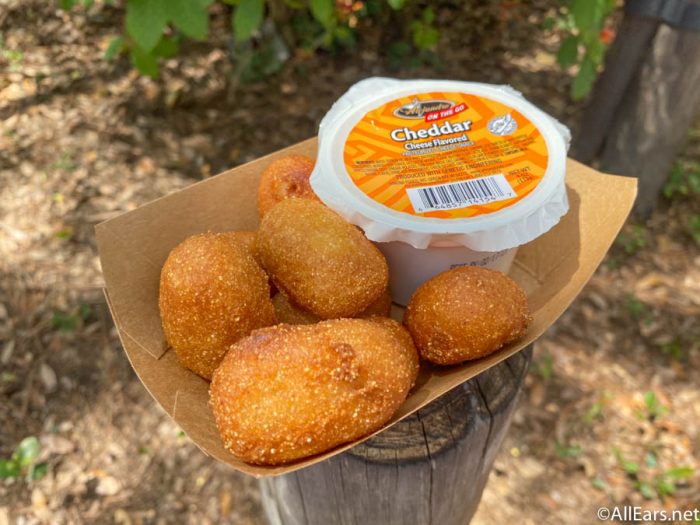 Why Corn Dog Nuggets? The nuggets are made of fresh-tasting dough that's chewy on the inside and crispy on the outside. This snack has all the components of a corn dog without the pesky stick getting in the way of your hot dog. We'd also be remiss if we didn't mention the Cheeseburger Spring Rolls from the Egg Roll Cart located in Adventureland. We recommend them if the cart is open!
Sweet Snack
We previously mentioned Dole Whip, and the pineapple soft-serve is an absolute must-try if you've never had it. You can get Dole Whip in a lot of places around Disney World and sometimes even outside the parks! We suggest amping up your Dole Whip experience with the Pineapple Upside Down Cake from Aloha Isle Refreshments. The moist and sticky pineapple cake comes with a hefty dollop of Dole Whip!
For something a little heftier, head to Sleepy Hollow Refreshments. This is where you'll find the Fresh Fruit Waffle Sandwich. The Belgian waffle comes with a smear of hazelnut-chocolate spread (a.k.a. Nutella) and a heaping pile of fruit.
EPCOT hosts four yearly festivals where unique food and drink is the star of the show. There are A LOT of snacks to choose from during each festival. We're sticking to the classics here and listing a few snacks that are available all year long. That way, you won't end up disappointed if you're not visiting during the festival!
Savory Snack
It's hard to go wrong at Les Halles Boulangerie & Patisserie! The bakery located in the France Pavilion bakes up fresh croissants, bread, and pastries every day. We highly suggest trying the Jambon Beurre for breakfast. The demi-baguette comes warm with ham, melty cheese, dijon mustard, and butter. It's also a great bang for your buck. It has the price tag of a Disney snack but will fill you up nicely!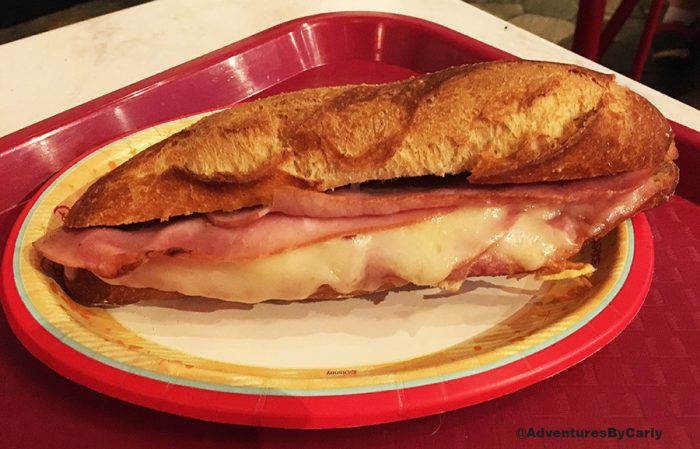 Les Halles is open a little earlier than other pavilions in World Showcase which means you can make it your breakfast pit stop. The Croque Monsieur and Quiche Florentine are great choices as well.
Sweet Snack
What's a visit to EPCOT without School Bread?? Haven't had it? Well, you're in for a treat! The semi-sweet bread is made with cardamom and spices. A helping of vanilla custard is infused into the bread then topped with icing and coconut shavings. It's not too sweet and absolutely sharable. You can find it at the Norway Pavilion in the Kringla Bakeri Og Kafe.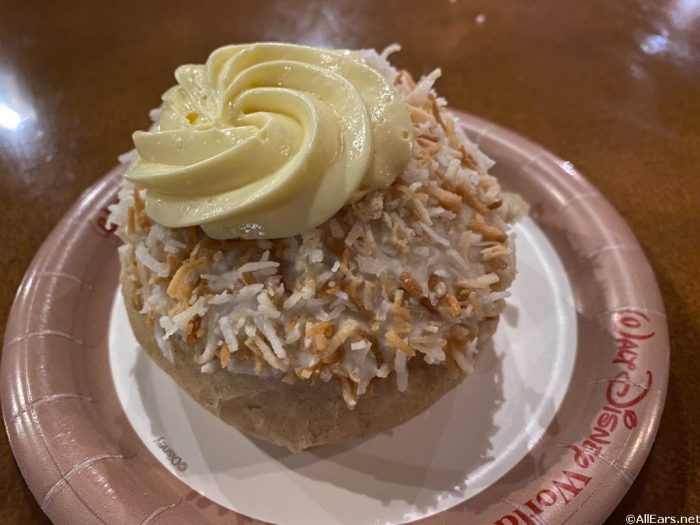 We understand that School Bread isn't everyone's cup of tea. We suggest heading to L'Artisan des Glaces for the indulgent Ice Cream Martini with a fresh macaron tossed on top. The martini comes with your choice of ice cream and a splash of alcohol for an extra kick.
Star Wars: Galaxy's Edge brought us some super interesting new foods to try at Hollywood Studios. The land is home to out-of-this-galaxy snacks that you can't find anywhere else. This is where you can drink a cup of real Blue Milk or dine like an other-worldly creature at Oga's Cantina.
Savory Snack
Of all the fascinating eats from Galaxy's Edge, we're fans of the Ronto Wrap from Ronto Roasters. Roasted pork and grilled pork sausage comes wrapped in a warm pita then topped with peppercorn sauce and tangy coleslaw. The ingredients are simple yet delish.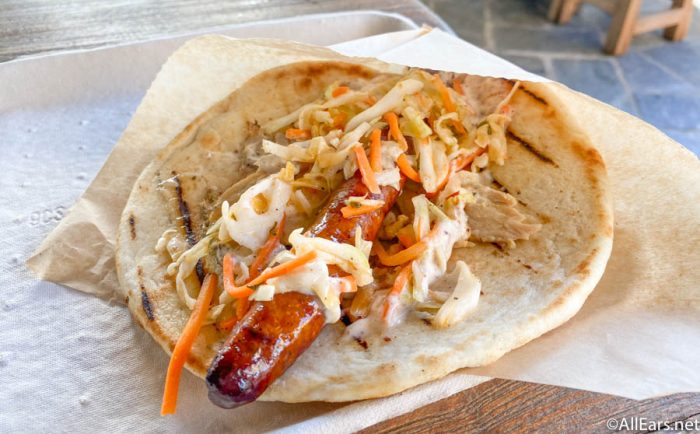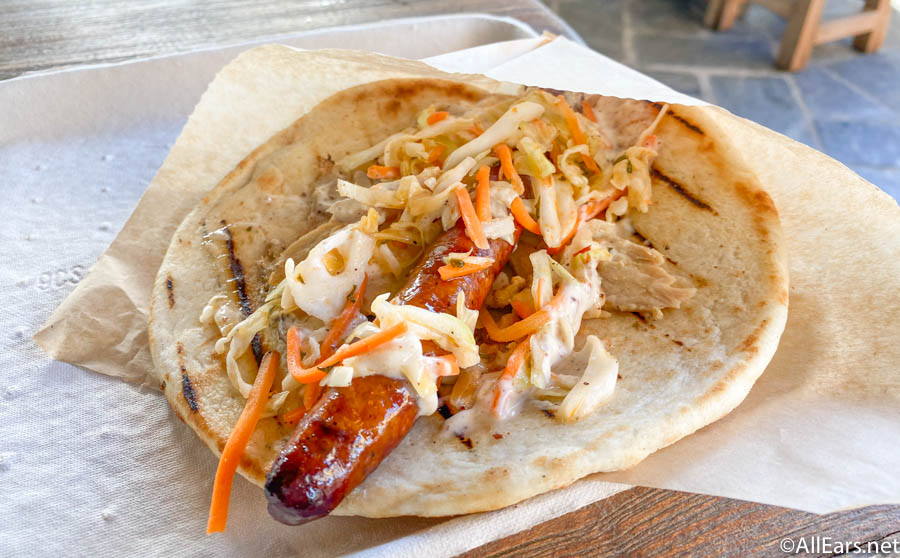 We should also mention the kettle corn from Kat Saka's Kettle. The popcorn stands on the border between sweet and savory. Some of the popcorn flavors are sweet while others are spicy or salty — and the Outpost Mix is a little of both! The kettle corn is pretty divisive among Disney fans. Some guests love it, while others really don't care for it. We suggest trying it for yourself to see if it's something you enjoy!
Sweet Snack
Somehow Hollywood Studios became the Cookie Capital of Disney World. You can find the famous Carrot Cake Cookie from Trolley Car Cafe, Wookie Cookie from Backlot Express, and Jack Jack's Cookie Num Num from the Neighborhood Bakery. All three are solid choices, but we're to talk about the Lunch Box Tart from Woody's Lunch Box.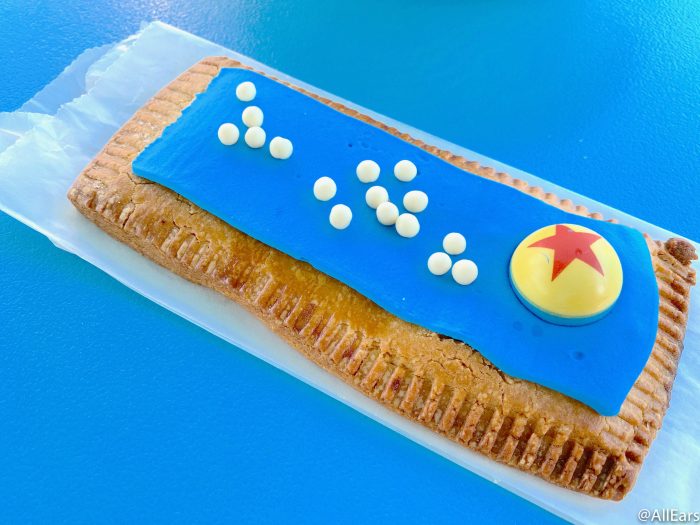 The Lunch Box Tart is like a bougie, homemade Pop-Tart. It's kind of like a cookie and sort of like a pastry. The fresh pastry/cookie is pumped with flavored filling then topped with icing. The Quick Service location will change up the flavors, but you can usually find the Nutella-filled pastry topped with Maple Fondant and candied bacon throughout the year. We think the Lunch Box Tart is a fresh take on the nostalgic breakfast pastry.
It took a while for Animal Kingdom to catch up to the other parks in terms of tasty treats. The park eventually picked up the slack and now offers some great seasonal and year-round snacks.
Savory Snack
The underdog snack tends to be the Chicken Fried Rice from the Yak and Yeti Local Foods Cafe Quick Service location. The dish is very similar to the rice served at the full-service Yak and Yeti restaurant. Only it costs less, and you don't have to sit down to a full meal to enjoy it. The rice has a great savory and poultry taste with bites of veggies and flavorful chicken. It also comes in fairly large portions!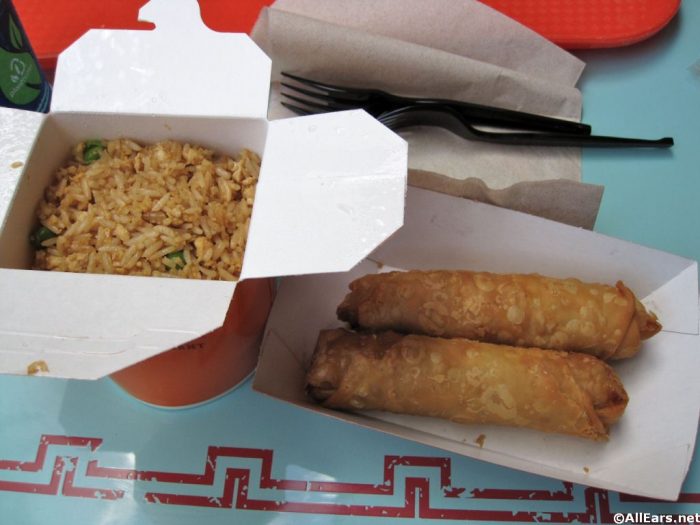 We also can't go without mentioning Mr. Kamal's Seasoned Fries. This is a huge crowd-favorite snack from Animal Kingdom. The fries come with your choice of sauces like Curried Honey Mustard or Korean Chili Ketchup. We also suggest pairing the fries with a Frozen Coke and Rum from Drinkwallah!
Sweet Snack
We have to say, the churros from Nomad Lounge are BOMB and most likely the best you'll find at Disney World. The churros you'll find at snack carts are rarely fresh and sometimes taste a little tough and stale. The churros at the Nomad Lounge are always made fresh. They are doughy on the inside, crispy on the outside, and come with Vanilla Crema and Chili-Strawberry dipping sauces.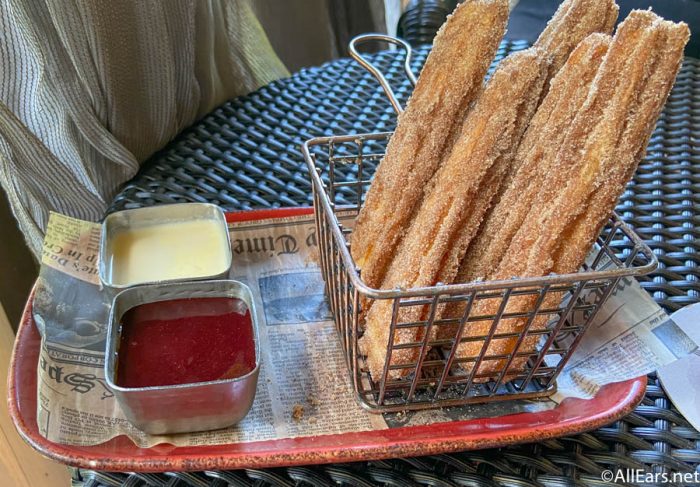 Don't have time to sit down at the lounge? Head next door to Pandora – World of Avatar! This is where you'll find the Pongu Lumpia from Pongu Pongu. The warm spring roll is filled with sweet cream cheese and pineapple. Satu'li Canteen also serves up a fantastic dessert made with blueberry cream cheese mousse and vanilla curd.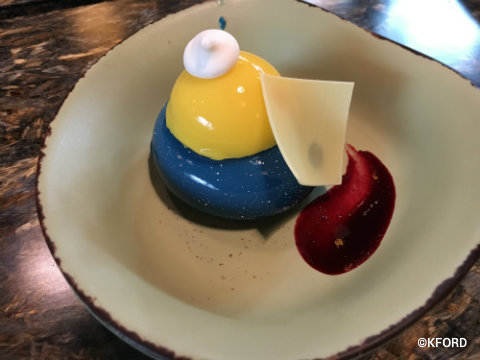 Ok, we promised you one snack from each park and gave you a ton. We just want to make sure you have ALL the best options on your next trip to Disney World. And hey, we're totally up for snack debates. Let us know in the comments if you're favorite snack didn't make the list!
Join the AllEars.net Newsletter to stay on top of ALL the breaking Disney News! You'll also get access to AllEars tips, reviews, trivia, and MORE! Click here to Subscribe!