While the princesses are typically the real stars of the shows, many of our favorite Disney movies wouldn't be possible without the princes!

So that's what this is: a ranking of the Disney princes! We're taking a few things into consideration: personality, bravery, sidekicks (if applicable), and, of course, song. Also, it should be noted that we're only ranking the counterparts who line up with the OFFICIAL Disney Princesses. That means no Kristoff, Edward, Phoebus, Simba, or Milo Thatch. Don't yell at us, yell at Disney who decides the official princess line up!
The Definitive Ranking of the Disney Princes
10. The Prince
He literally doesn't have a name. Sure, some people may call him Prince Ferdinand or Florian, but if you meet him in Disney World, and he signs your autograph book he writes "The Prince."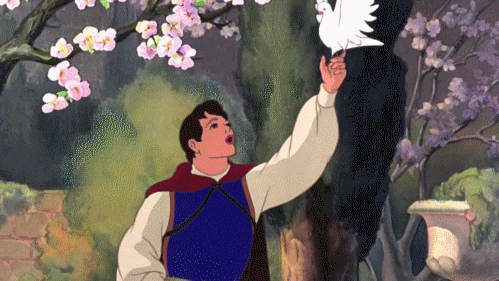 Also, he waltzes up to a dead girl in a forest and kisses her. That's weird (lack of consent, much?). The guy's only on screen for about five minutes, and he does NOT make the most of it. He's overall forgettable, which is why he lands in the bottom spot.
(That said, we do enjoy "One Song," his duet with Snow. But not enough to move him up, obviously.)
9. John Smith
We might get hate for this, but John Smith is pretty boring. He starts off arrogant, and while he does end up jumping in front of a bullet for Chief Powhatan, he's still meh in our book.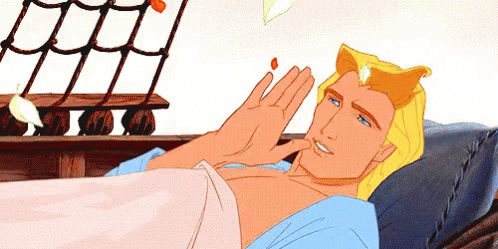 We ARE sad they cut Pocahontas and John Smith's beautiful duet "If I Never Knew You", though.
8. Prince Charming
He's probably the most synonymous with "prince" on the list, and we do love his iconic song with Cinderella, "So This is Love." But…he's boring.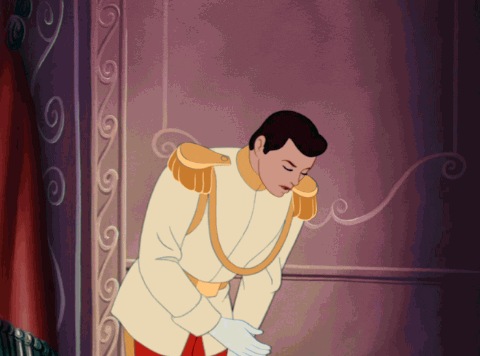 There's nothing BAD about Prince Charming, per say, but there's nothing great about him either. He doesn't have a sidekick (no one does thus far) which is a real knock — also, how can he not remember Cinderella's face and have to resort to shoe size if he's so madly in love with her?!
7. Beast
Sidekick game? Strong. Song game? Strong (we're counting "Something There"). Anger management and imprisonment? Unfortunately also strong.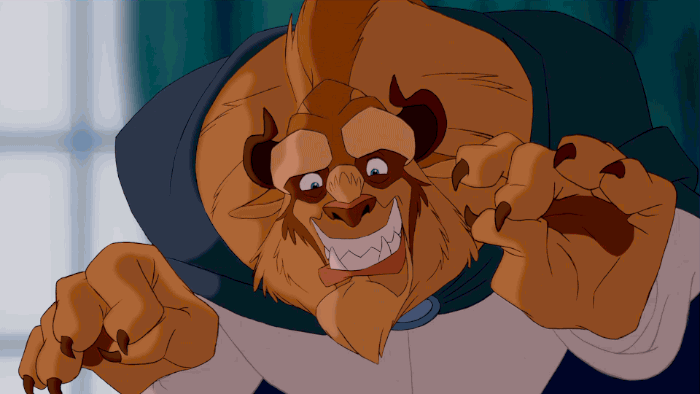 He ends up great, but considering he's Beast for the majority of the film and not a human (some people claim his name is Adam, but Disney has never confirmed that), we gotta rank him on Beast's qualities.
6. Prince Eric
We love his dog, Max. We love Prince Eric's dreamy eyes. We (okay, I) love that he runs a ship into Ursula.
Butttttttttt…he doesn't have a song. So we have to look past that gorgeous McDreamy hair and put him in the middle of the pack.
5. Prince Naveen
Prince Naveen is loaded with personality. He can sing! He can dance! He can play a ukulele! We love him!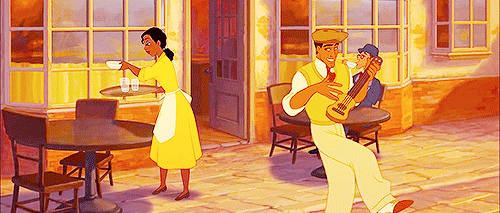 We love the jazzy number "When We're Human" with Tiana and Louis!  We love that he supports Tiana and isn't afraid to love a strong, independent woman!! But we can't put Naveen higher because he's not as brave as his fellows…and he's a frog for most of the movie. This list is tough!
4. Aladdin
Prince Ali, yes, it is he! DYK? Aladdin is the only prince who's the sole TITLE character of his film!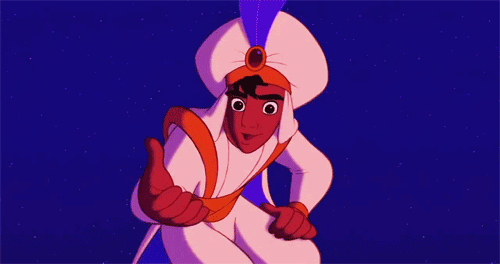 There's a lot to love about Aladdin. His sidekicks Abu, Genie, and Carpet are arguably the best. He has a sweet song with Jasmine (and a great song about him), and of course he's brave!
But…he also lies to Jasmine for like 75% of the movie. Even when Genie tells him not to! We don't love that.
3. Prince Philip
A lot of people sleep on Prince Phillip, but he's actually pretty great! He's handsome, has an awesome horse (Sampson), and sings a great duet with Aurora.
Also, he LITERALLY SLAYS A DRAGON. That's brave if we've ever heard it!! As far as the OG princes go, he's definitely the best, and he takes the bronze overall in our book.
2. Li Shang
Let's get down to business…and talk about how great Shang is.
His sidekick game isn't strong (does Chien Po count?) BUT he's strong in every other category. Shang is SUPER brave — I mean he's literally a military man that takes on a dangerous Hun army. He start with a tough facade, but deep down he's a great guy — just think about how adorably awkward he is when he shows up at Mulan's house at the end.
Plus he has HANDS DOWN the best prince song, which scoots him to the silver.
Which leaves…
1. Flynn Rider
Sidekick? Maximus. Song? "I've Got a Dream" AND "I See the Light." Brave? Dodges castle guards and fights Gothel. Personality? Smolder.
Flynn was far and away the number one answer for best prince from our team (since Kristoff is out of the running, anyway). He's perfect for Rapunzel, brave, funny, and selfless (eventually). We love him!
Do you think we got this ranking right? Share your favorite prince in the comments!
Join the AllEars.net Newsletter to stay on top of ALL the breaking Disney News! You'll also get access to AllEars tips, reviews, trivia, and MORE! Click here to Subscribe!