As Disney World has reopened, we've been visiting the parks in ways that we never have before.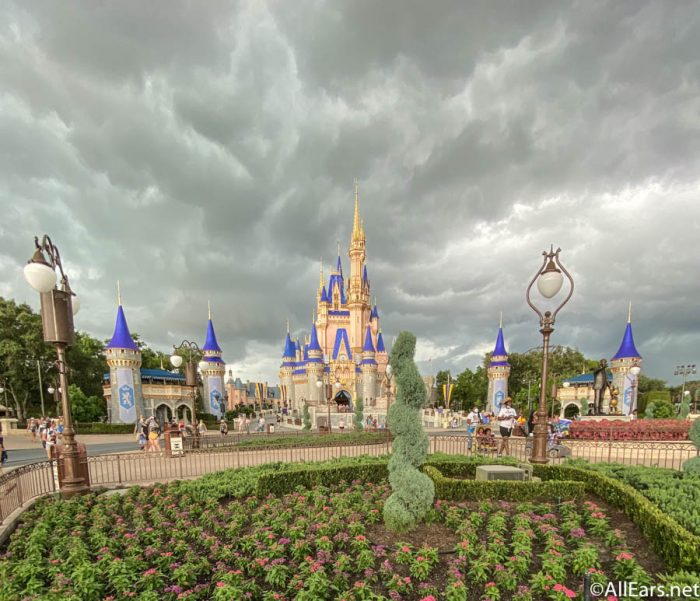 From limited capacity, to low wait times, new Character Cavalcades, and more, there's a lot to enjoy while you're in Disney World right now. However, there are a few small things we've seen around the parks that aren't working as well.
6 Little Things That Aren't Working in Disney World Right Now
Traffic Control in Star Wars: Galaxy's Edge
Although the parks have had pretty low crowds since we've returned to Disney World, Star Wars: Galaxy's Edge is one of the most popular parts of Disney's Hollywood Studios, especially with Rise of the Resistance.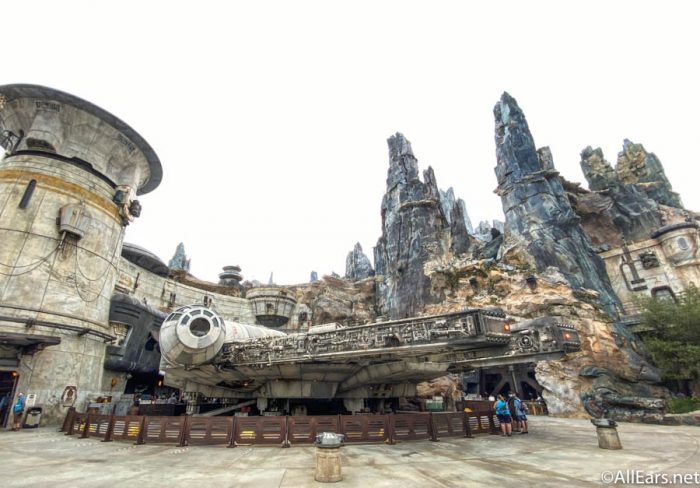 Unlike much of the other parts around the park, Galaxy's Edge doesn't have directional arrows or distancing markers on the ground. Since so many people are milling about to wave to Chewbacca or pick up a new lightsaber to add to their collection, it can get a bit crowded around certain areas throughout the day.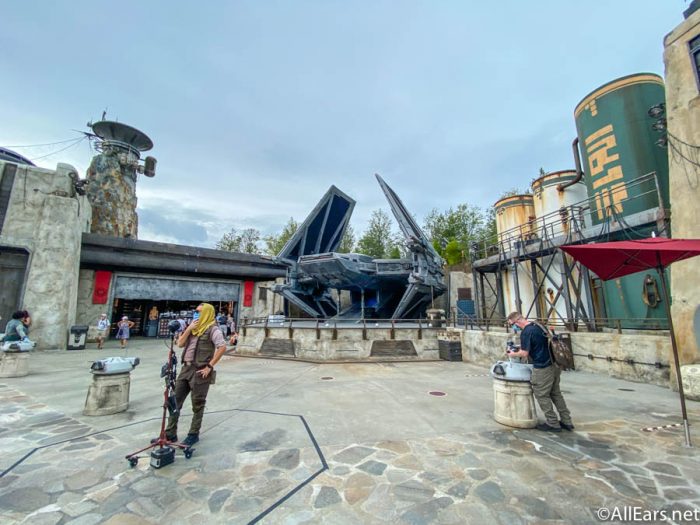 While people still try to maintain distancing, there have been a few bottleneck problems in the park that we've noticed throughout the busiest times of the day. We think it might help to have more distancing efforts in Galaxy's Edge, especially since there is Stand By only available at Millennium Falcon: Smugglers Run and limited Boarding Passes at Rise of the Resistance that disperse crowds even more.
Barriers on Attractions
Disney World has been placing distance between guests in ride queues and on attractions. While some parties are seated in every other row, a few other rides in the parks like the Kilimanjaro Safaris have plastic barriers placed between them.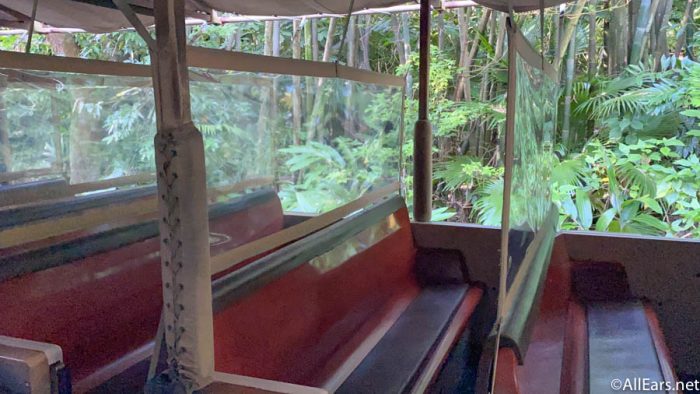 Although these are put in place as a health and safety precaution, we wonder if forgoing guests . While we know Disney is doing everything they can to keep people safe, the partitions haven't felt very sufficient in keeping guests separated from another.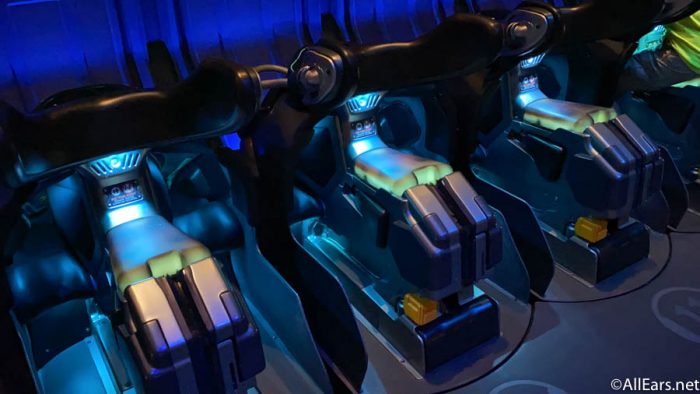 Instead, we've noticed better ride procedures in Universal Orlando where there is more distancing, reduced capacity, Virtual Queues, and required hand-sanitization at their attractions.
Rainy Day Crowding
There's been limited capacity all throughout the park with distancing markers on the ground and even Virtual Queues at the stores. While it might seem like the rides or restaurants would gather the most crowds, the largest amount of people happens when it rains in the parks.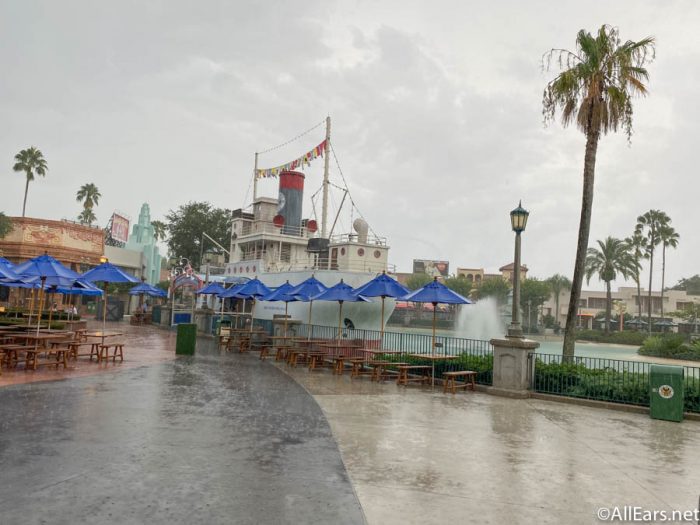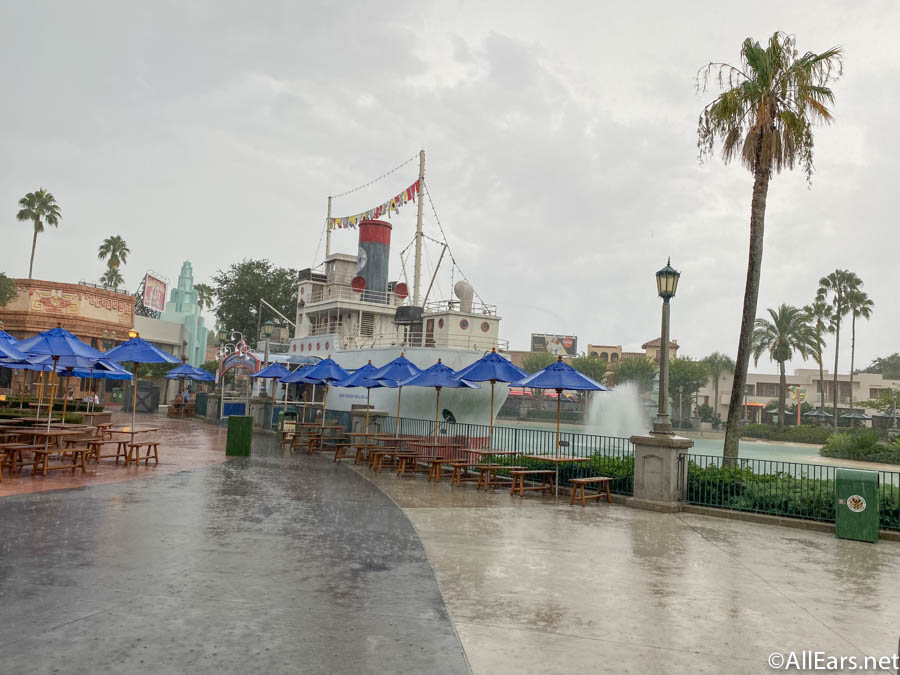 Before the closures, it would be totally normal for all of us to gather underneath dry areas or inside stores. However, now with distancing measures in place, the crowding indoors (or even outside) can be a problem since many people are just looking for a place to escape the rain.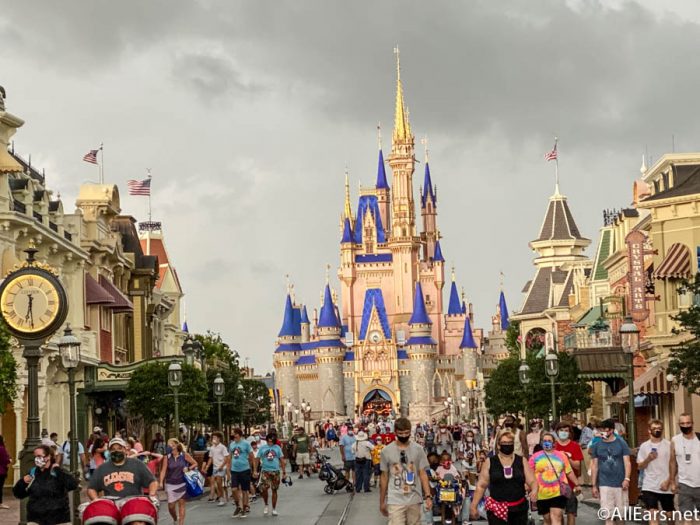 Moving forward, we think iDisney World could benefit from setting up some sort of rainy day regulations to make sure that distancing measures are still followed (even with unpredictable weather).
Ride Break-Downs
Although attractions have distancing markers in lines, we've seen some problems happening when rides break down. Since most people usually just chill in the queues until the attractions start up again, guests have just been sitting down on the ground like they would pre-closure.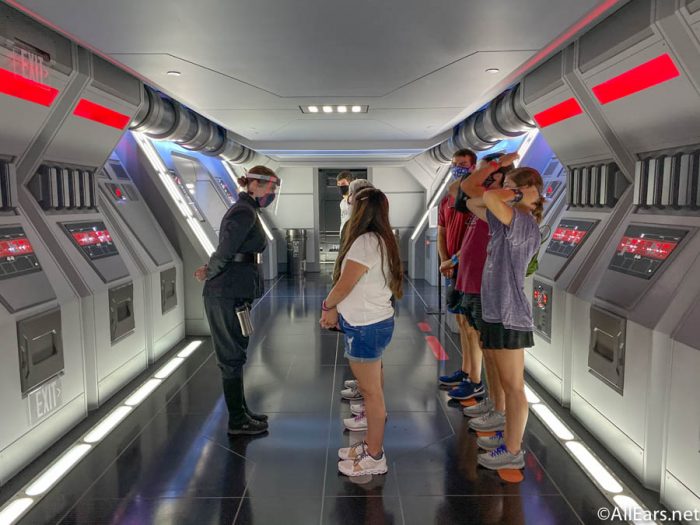 However, when people are sitting down, the plexiglass barriers are practically useless since they've only been installed at the top section of certain lines. Guests sitting on the floor also causes some crowding where distancing isn't necessarily followed.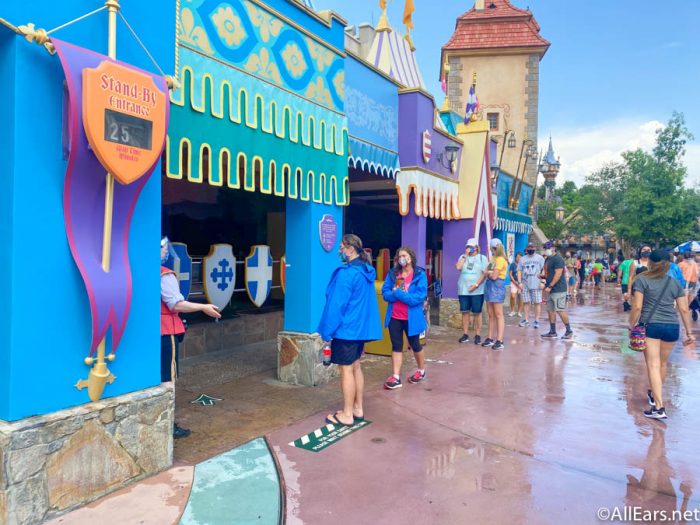 Since rides breaking down and starting up can be unpredictable (we've been stuck in line for an hour before), this is a problem that's not going away any time soon. We understand wanting to sit down if you're waiting a long time to board an attraction, especially if you're traveling with young kids.
However, Disney may need to put certain attraction guidelines for break-downs in place, as well as installing partitions that would separate guests, even if they're on the ground.
Monorail Procedures
While we've missed the Monorails and the iconic safety dialogue that plays overhead, the health and safety regulations inside the cars have us a little bit wary. Although the Monorail has placed partitions in the middle of the cars and limited the amount of people on either side, we still haven't felt the best about the transportation situation.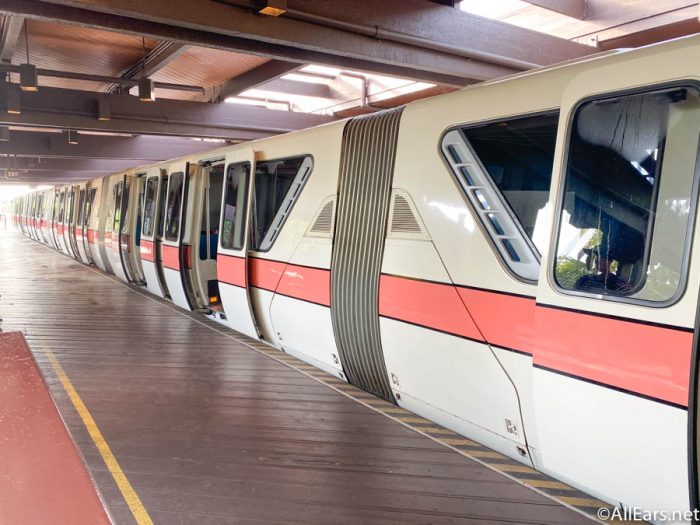 Each side of the car has two parties, but the Monorails don't have any guidelines for distancing measures between the people in them. Cast Members usually tell guests which side of the car to be seated at, but that's not necessarily the rule each time.
There's been a few situations where a Cast Member would just find a car that had room for more guests, even if it would mean more than two parties. We've even had people sit next to us on the same bench, instead of the opposite side of the Monorail.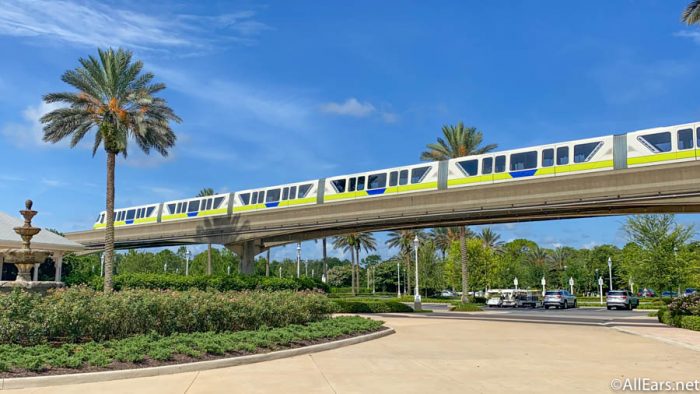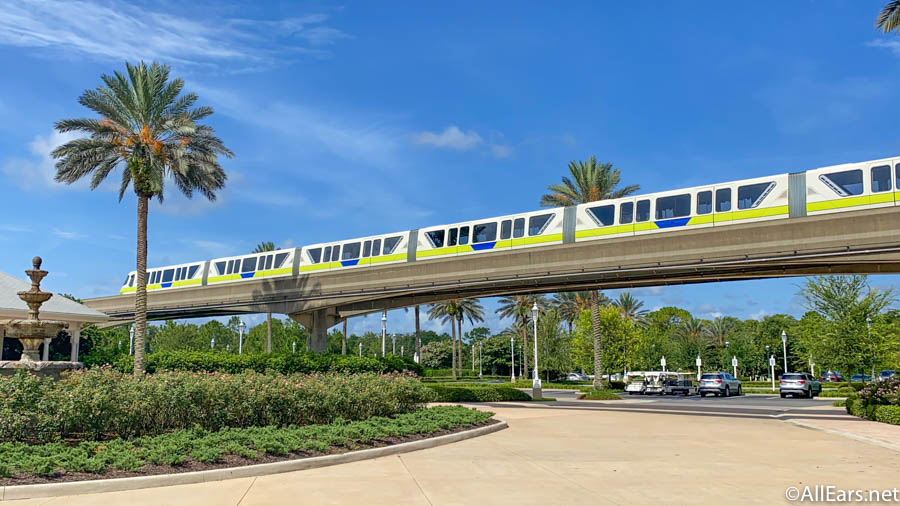 Since Disney has put health and safety guidelines in place, we think it would be helpful to have specific procedures that have to be followed (maybe even putting stickers where guests are able to stand or sit to keep guests apart from one another).
No Starbucks Mobile Order
Quick Service locations have been using Mobile Order to make sure that guests can get food to-go easily or keep people separated from one another in the dining locations. However, Starbucks inside of the parks at places like the Main Street Bakery and Creature Comforts has only been using Stand By lines during the reopening.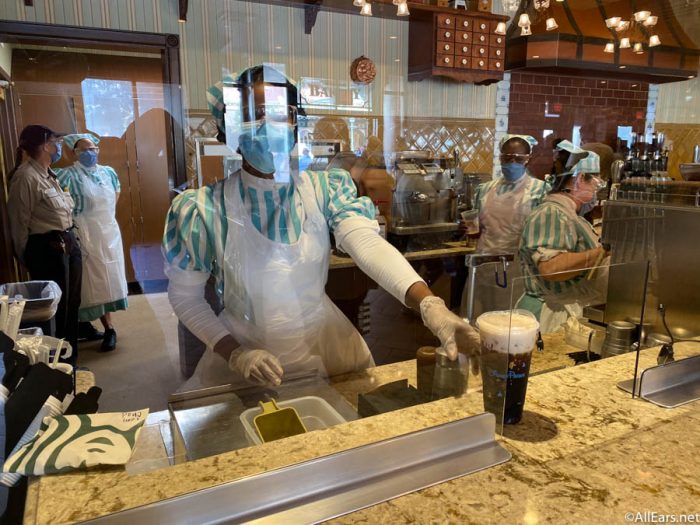 Although these are arguably some of the busiest spots in Disney World, we're surprised that Mobile Order still hasn't been put in place at the bakeries through the My Disney Experience app. Starbucks in Disney Springs has been primarily using Mobile Order through the Starbucks app, so it would only make sense for the parks to be operating in the same way.
While there have been less crowds, the morning rush for breakfast and coffee is still a thing. Although we aren't sure if the amount of people coming to Disney World is going to pick up speed any time soon, Mobile Order might be important to keep distancing guests and cut down on the longer lines.
Although there are still parts of Disney World that could use some improvement now that the parks and resorts have reopened, we've had plenty of great experiences returning again. However, the different guidelines have continued to be updated with the unprecedented events happening right now. While we know that Disney will continue to make necessary changes, we hope to see some of our suggestions incorporated in the parks and resorts too!
What are some of your experiences that you've had in a re-opened Disney World? Let us know in the comments below!
Join the AllEars.net Newsletter to stay on top of ALL the breaking Disney News! You'll also get access to AllEars tips, reviews, trivia, and MORE! Click here to Subscribe!