When we made our way to Disney's Animal Kingdom, we knew it was going to be a VERY magical day!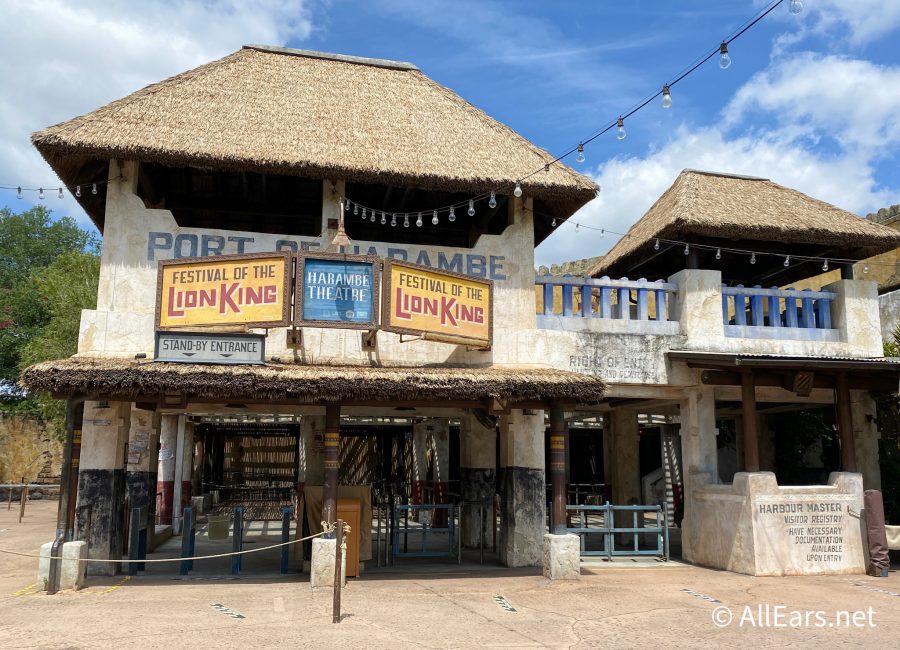 We were finally able to experience a soft reopening of The Festival of the Lion King (and it exceeded our wildest dreams). Of course, there were a few differences in order to comply with health and safety standards. So, we're breaking down all the changes we saw during our visit!
Entrance Queues
As you wait in line to enter the theatre, only four people are able to stand on each individual social distancing marker. If your party is bigger than that, you will be asked to stand on separate markers. Guests will need to keep their masks on at all times, and no eating or drinking is allowed inside the theatre space.
Crowds
In order to allow live entertainment to return, Disney World is minimizing the amount of people allowed in the theatre. That means seating is verrrry limited, so you'll want to make sure you get to The Festival of the Lion King area early to secure your spot.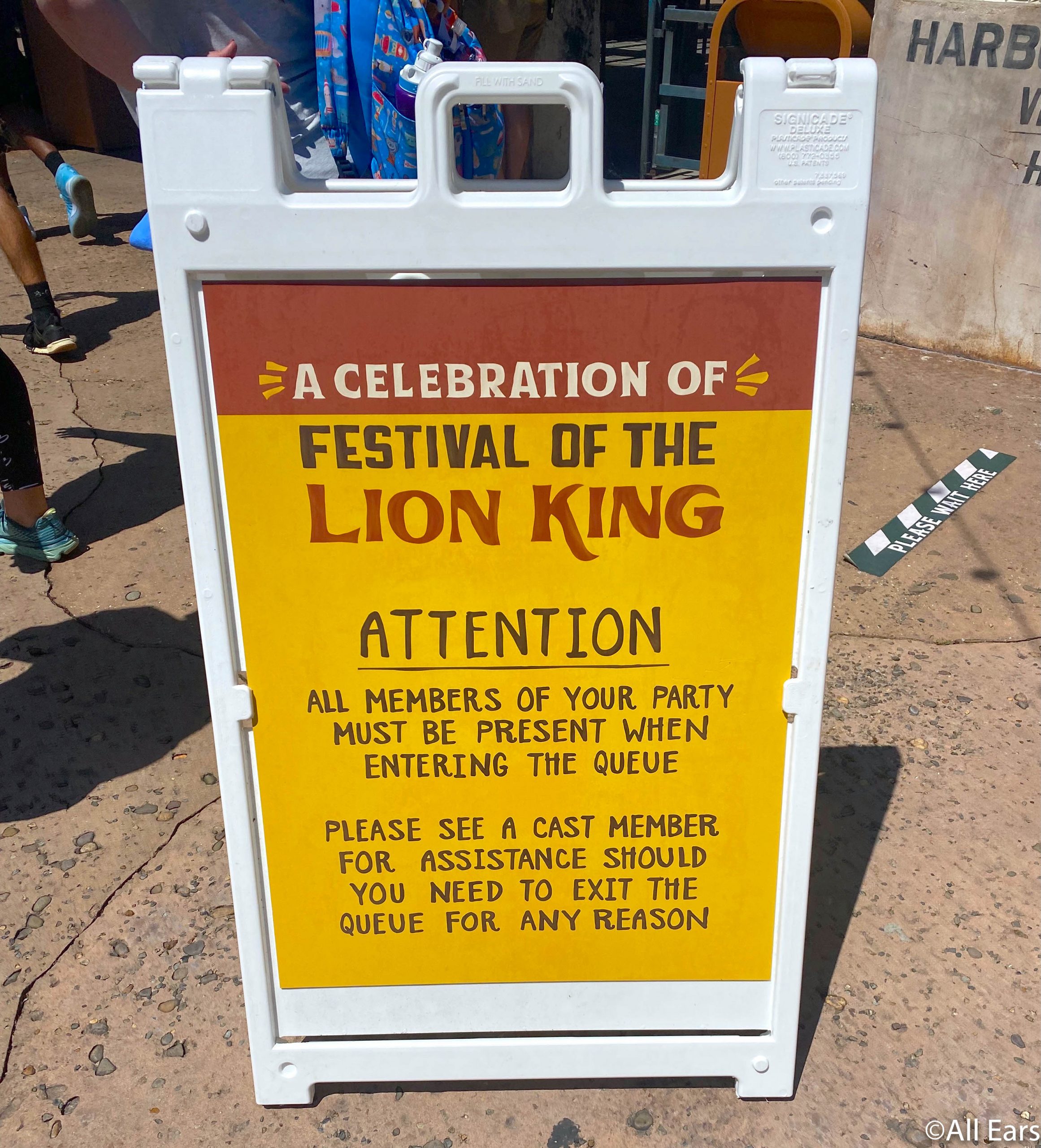 Guests must have their entire party together once they enter the theatre, and they must stay together inside the theatre as well.
Distanced Seating
Disney has blocked off every other seating row in order to allow for social distancing, and has additional sections of benches closed to guests. Each section seats four people, so you may need to divide your party up if it's larger than four.
Performance and Stage Set-Up
The Festival of the Lion King has seen a few changes in order to keep the cast members safe during their performances. Guests are no longer able to sing-along, but they are encouraged to clap and wave to the music. Children also are no longer able to come out to parade around the theater, as The Festival of the Lion King once featured.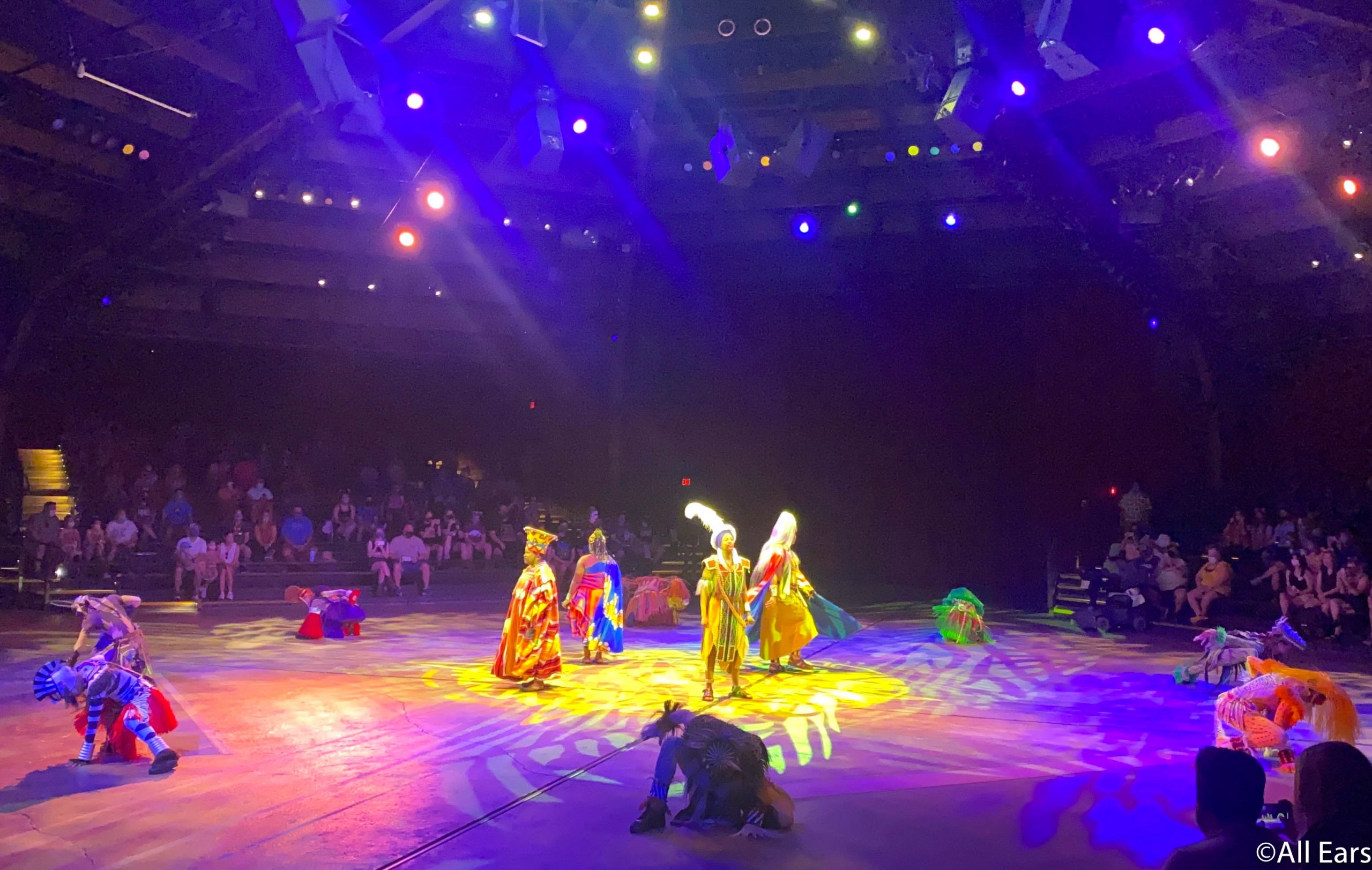 The choreography has been redesigned to allow for distancing between performers. And previously, the show used to name each audience section for an animal to allow for audience participation. This part of the show has been removed.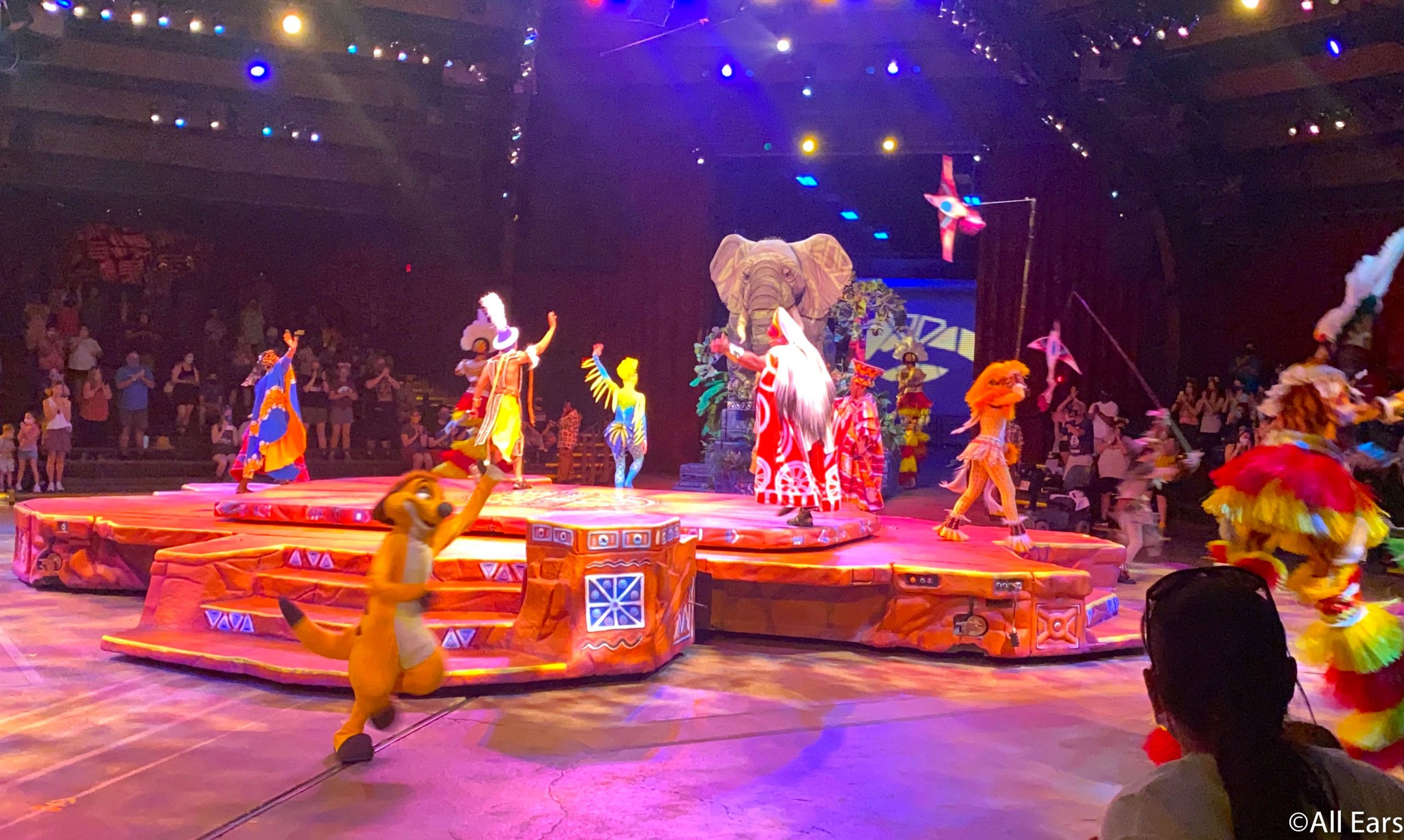 The tumble monkeys have disappeared from the show, while the birds dance — instead of fly — around the theatre. But, don't worry! The AWESOME fire dancer still makes The Festival of the Lion King a hot spot in Disney's Animal Kingdom! 🔥
While the audience participation and interaction is nearly non-existant, the music and performance still make everyone excited to be at The Festival of the Lion King. We are SO thrilled that live entertainment has started to make its way back into Disney World, even in a modified form. And, you can check it out during its official reopening on May 15th. In the meantime, stay tuned with All Ears for the latest Disney news — and look out for more soft openings!
What's your favorite Disney show? Let us know in the comments below!