Hurricane season is in full swing as storms usually occur from the beginning of June through late November.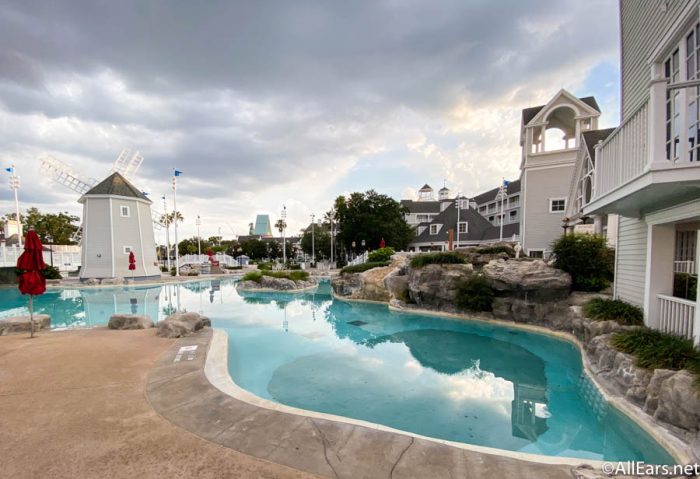 Hurricane Isaias has recently started to strengthen, growing from a tropical storm into a Category One Hurricane. However, there is a possibility that the storm could continue to grow into a Category Two Hurricane during the weekend. Although there have already been multiple storms up until now, meteorologists believe that the worst is yet to come for the rest of the hurricane season.
AccuWeather has reported that their 2020 season forecast for the Atlantic has significantly increased to a "hyperactive" state with the number of named storms at 24, hurricanes at eleven, major hurricanes at six, and impacts at ten. Normally, hurricane season would include twelve named storms, six hurricanes, three major hurricanes, and about three and a half direct impacts.
Since there have already been nine named storms through July 29th (as opposed to the average of one by July 31st), hurricane season is already off to an above-normal start. AccuWeather's veteran meteorologist Dan Kottlowski has already stated that their hurricane season team believes that there are many signs pointing to a hyperactive season to come.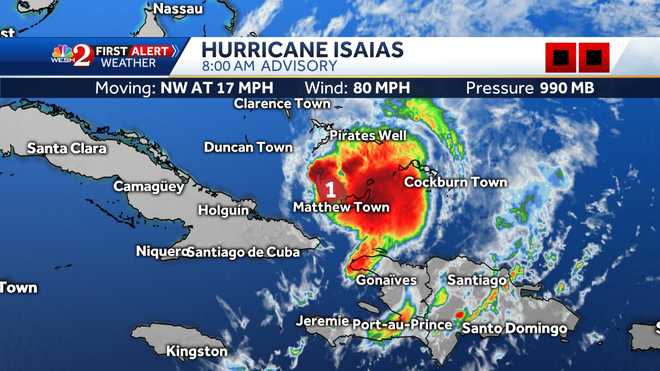 Some of this is due to the projected atmospheric and oceanic conditions in the next few months. A La Niña pattern could form, which is the most active weather pattern for hurricanes to form. During a La Niña, the water temperatures are lower than normal in the eastern half of the equatorial Pacific. However, hurricane seasons are more active in the Atlantic during a La Niña since the pattern decreases westerly winds and wind shear that help prevent tropical storms.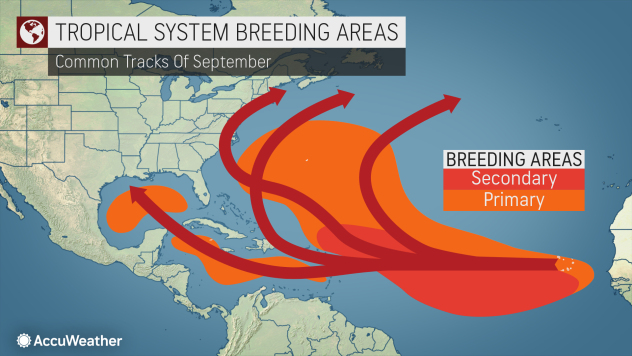 The sea surface temperatures are also projected to be above normal in high-frequency hurricane areas throughout August and September. The Accumulated Cyclone Energy (or ACE) that measures the activity of both individual tropical storms and full seasons is projected to be in the 170 to 200 range. Regularly, the normal value is 106 for the strength and duration of storms.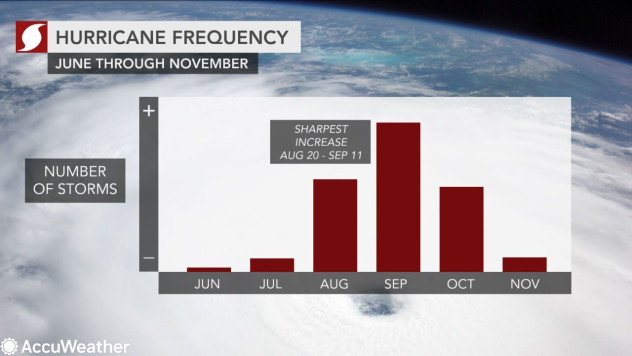 Kottlowski has stated that, "[His] biggest concern is that the worst of the storms start developing in August. As we go into August and September, we're dealing with stronger storms and [greater] probability that we'll have major hurricanes to deal with through the rest of the season."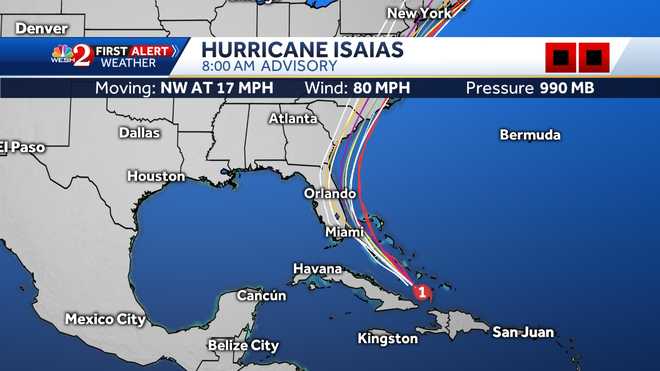 As we keep an eye on tropical storm and hurricane forecasts, we'll keep you updated on what the hurricane season will look like over the next few months!
Have you been to Florida during hurricane season? Let us know in the comments below!
Join the AllEars.net Newsletter to stay on top of ALL the breaking Disney News! You'll also get access to AllEars tips, reviews, trivia, and MORE! Click here to Subscribe!