Disclaimer: I realize wearing a mask isn't a huge deal in the grand scheme of things. It's the rules right now, so like it or not, we all have to wear one if we want to visit theme parks. This is an opinion piece on my recent experience in the theme parks as a Theme Park Journalist. 
The first time I went to Costco in a mask, I was miserable. I was hot and I didn't like breathing my own hot breathe. As soon as I got into the car, I ripped my mask off and said to my husband, "I have no idea how I'm going to do this all day in a theme park in the summer."
My first real test of re-entering theme park life was at the re-opening of Disney Springs. On May 20th, I donned my (super adorable, thanks to my aunt) mask and set out to see what "the new normal" was like for the first time.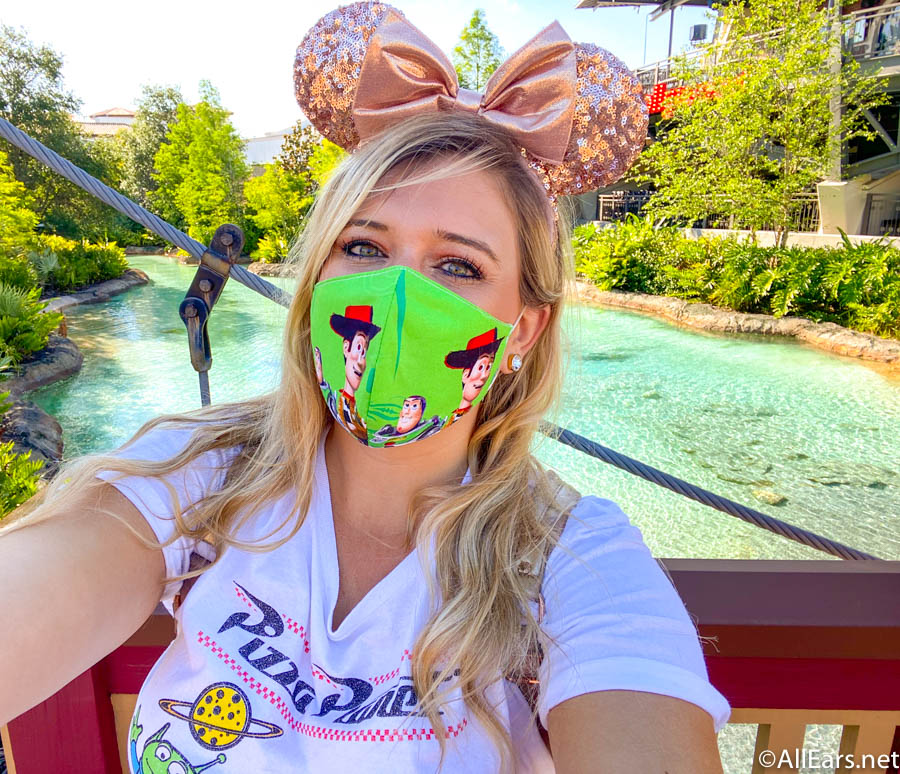 Maybe it was the rush of being back on Disney property, or the thrill of being back on the ground reporting and recording video, but either way, I didn't think wearing a mask was THAT bad. Certainly not as bad as I thought it would be from that first trip to Costco.
Was I hot? Of course I was — it was in the 90's and I am out of practice from walking outside all day. But can I blame the mask for that? Not entirely. I truly was hotter sitting outside at STK for lunch sans mask than I was walking around with my face covered. Don't get me wrong — I was aware of the mask, and it was a great relief when I could remove it at dining, but it wasn't as bothersome or miserable as I predicted.
Still I thought — how would this be at theme park? Riding rides? Not stopping to eat four meals in a day where I can remove the mask and sit inside? And past the mask, would it even still be fun? With my face covered, social distance markers everywhere, and no hugging a minion — would I even enjoy a theme park anymore?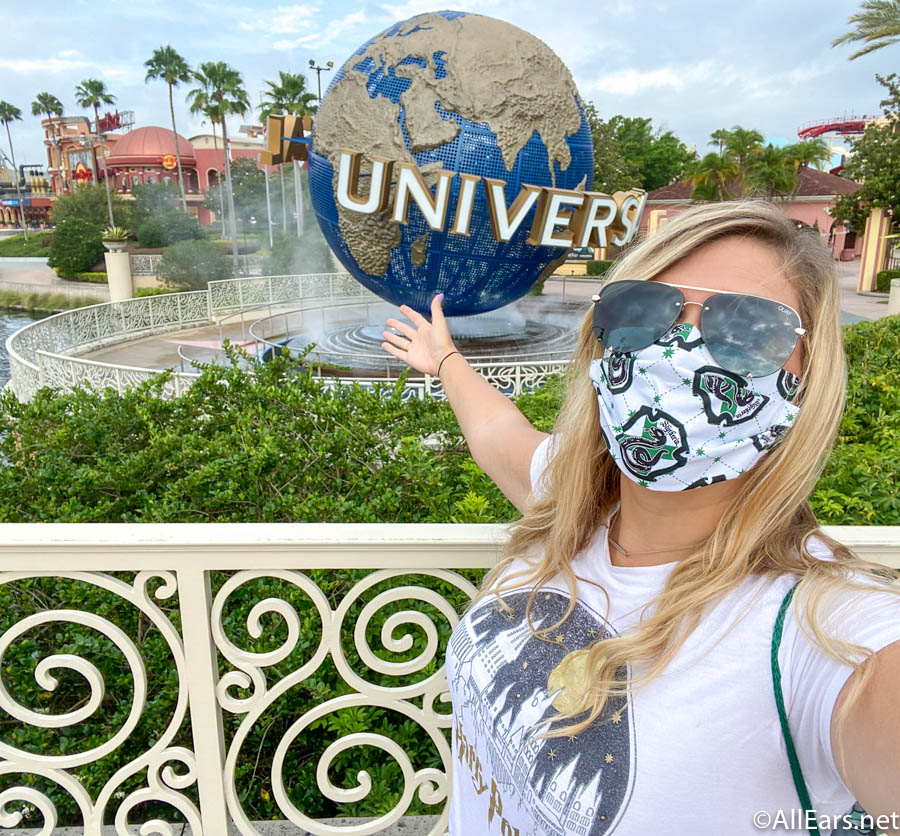 This week, I spent two full days in a mask at Universal Orlando Resort previews covering everything from the resorts to the Virtual Lines to entertainment.
And you know what? It wasn't as bad as I thought it would be. And yes, it was still fun.
For starters, I barely noticed it on most of the rides I went on. I thought I would be worried about the mask flying off or it would muffle my shrieks of joy — but I was too busy screaming on Rip Ride Rocket or dodging blast-ended Skrewt's on Hagrid's Magical Creature Motorbike Adventure to think about the fact something was covering my face.
The rides I DID notice it on weren't the ones I expected — 3-D rides. Wearing a mask causes your glasses to fog up (duh, why didn't I think of that), but my teammate and I tried putting the glasses OVER the mask, which seemed to help. Was it annoying? Sure. Did it completely ruin Harry Potter and the Escape from Gringott's for me? No.
That said — if it was your first time, or you wouldn't get the chance to experience it (or another 3-D attraction) again, it's not ideal conditions.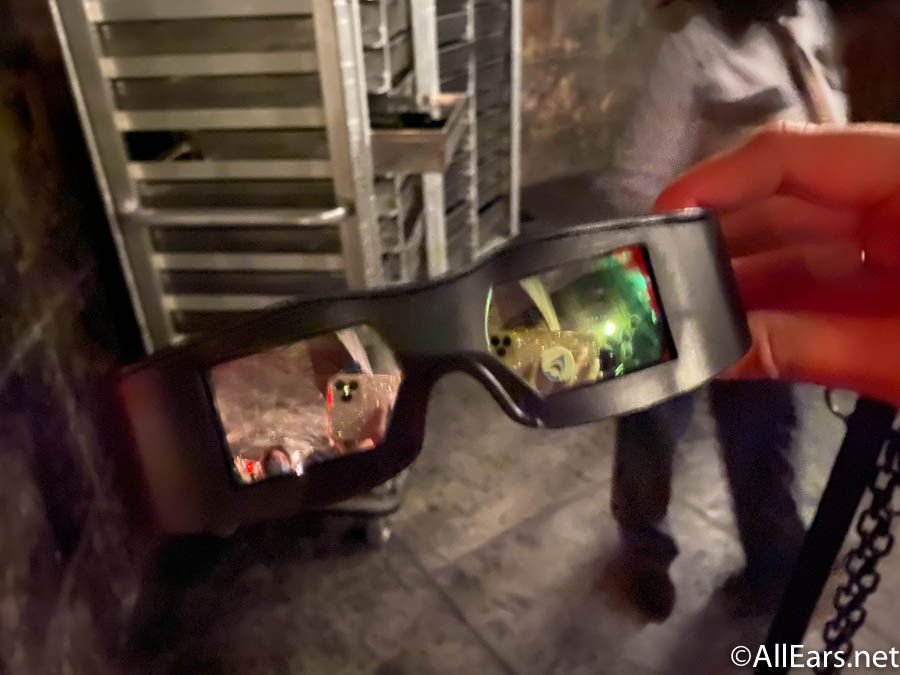 Another big aspect of a theme park IMO, is the entertainment. There are few things I love as much as slowing down to enjoy live performances or seeing my favorite characters. I was delighted to see how much entertainment was still out and about at Universal.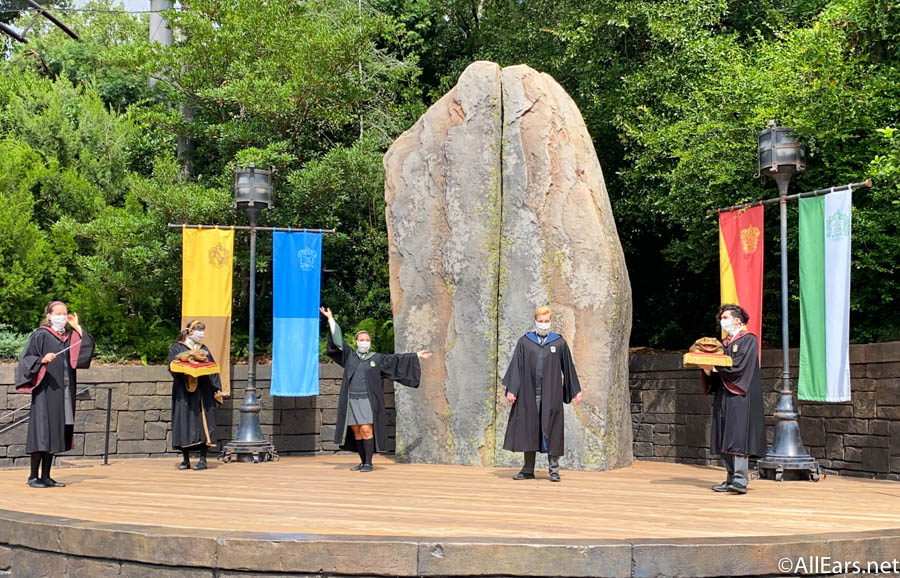 The Blues Brothers were still singing, the Beat Builders were still drumming, and the Hogwarts Frog Choir was still Froggin'. To ensure social distancing, markers were on the ground near the stages, which guests were utilizing. I didn't mind this at all — there was no one around who could get bowled over by my dancing.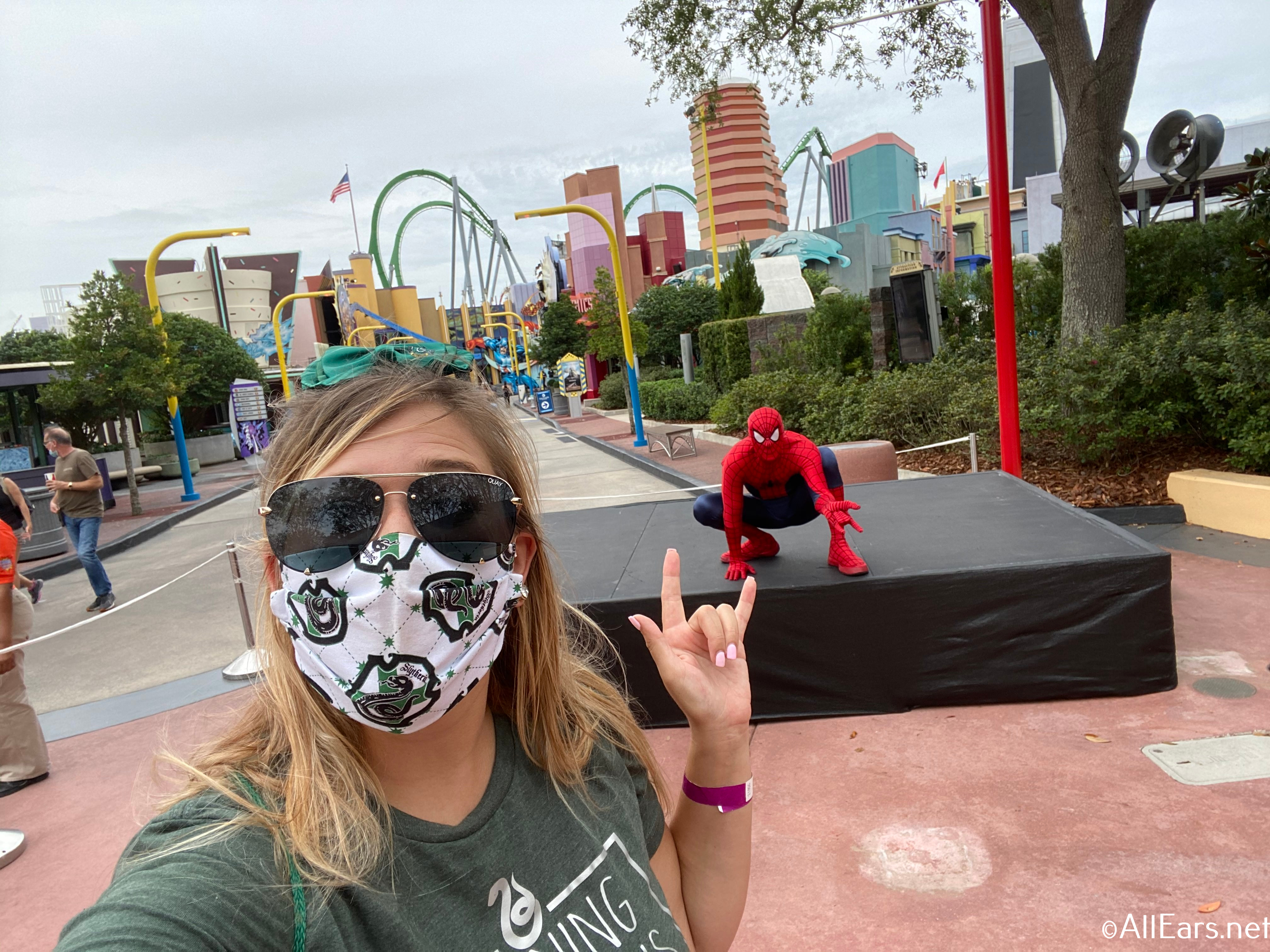 There were also LOTS of characters out and about, from Spider-man to Popeye to Beetlejuice. While you weren't able to get too close or hug them, you were able to interact with them and snap selfies. It wasn't the same (obviously) but it was way more fun than I expected.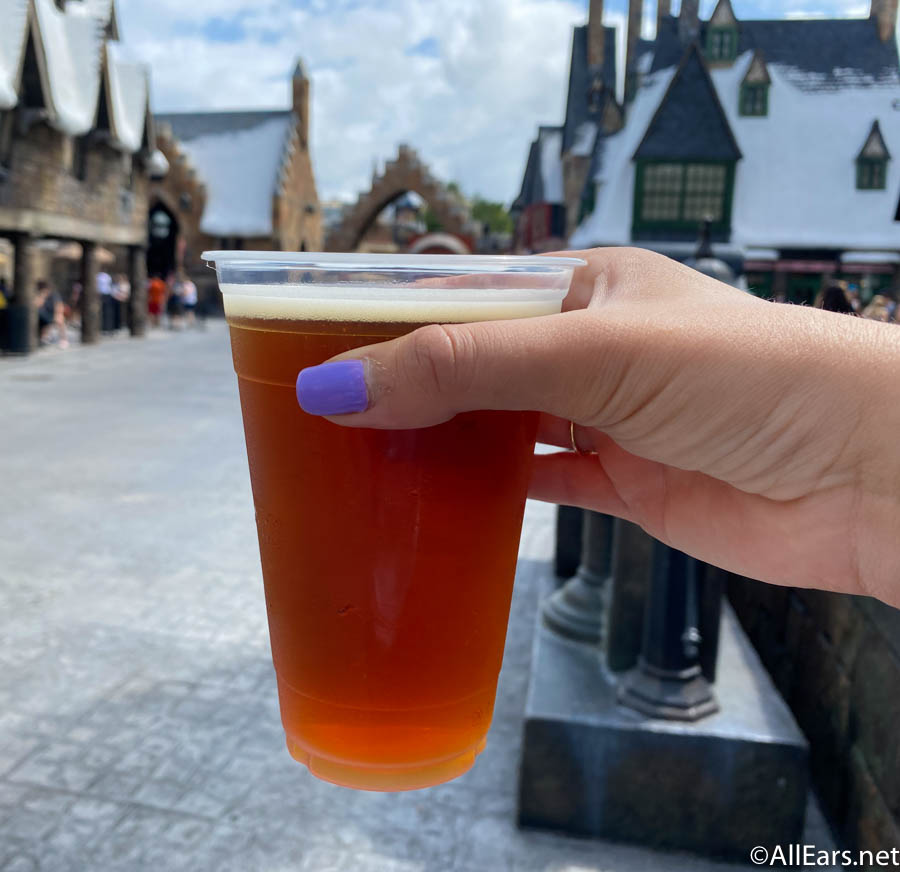 Similar to Disney Springs, you can also eat and drink on the go — just lower and replace your mask (and try to be respectful of social distancing). This was helpful to me as well, considering it was HOT. While it's easier to drink a beer without a mask (again, obviously), it's nice that you don't have to be stationary every time you want to grab a drink or a snack.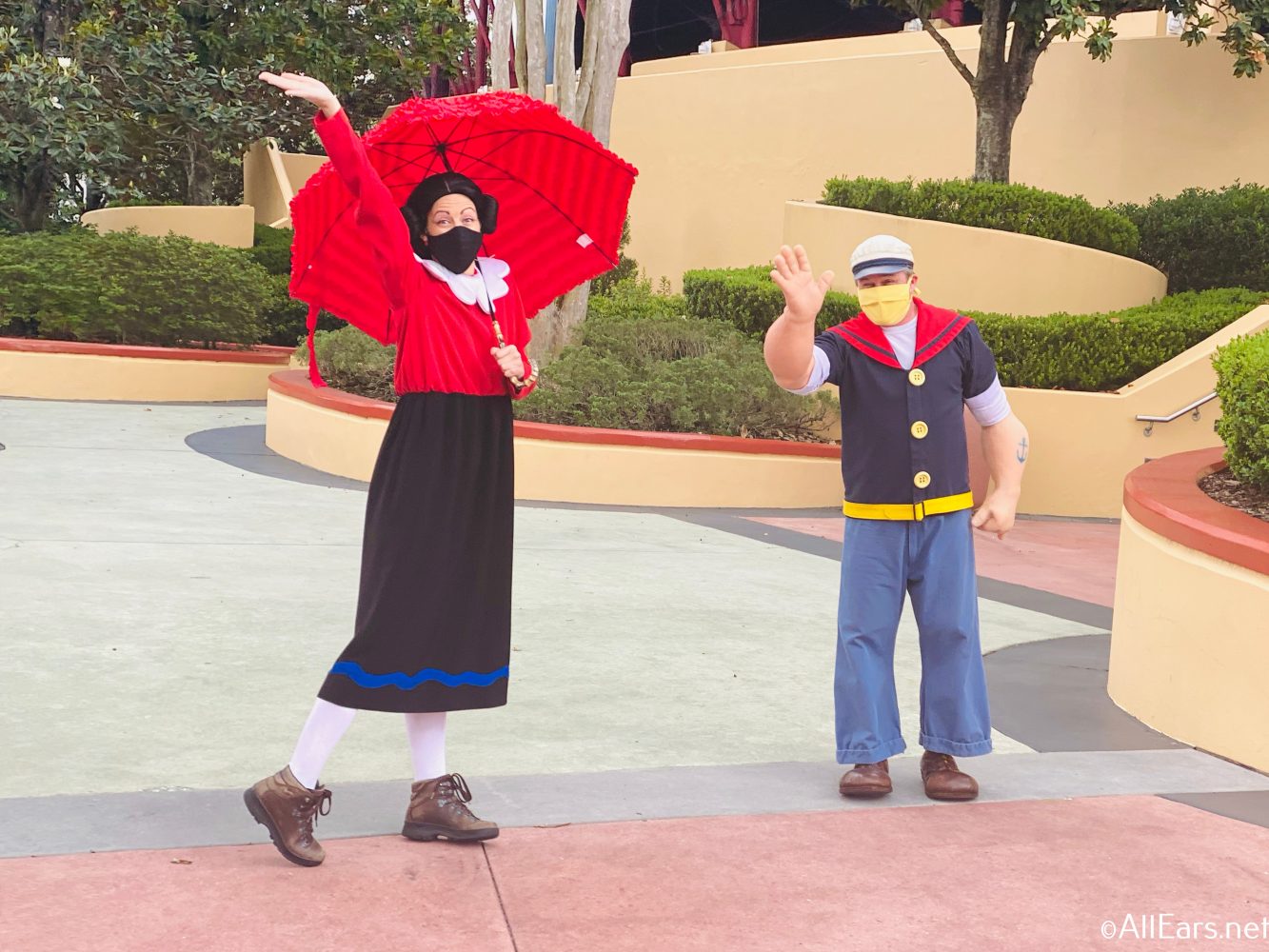 In the end, I had two wonderful, busy days at Universal Orlando, and I am excited to return for their Grand Reopening (also for more Butterbeer). There are some kinks they need to work out with their Virtual Line and Mobile Order, as to be expected when new systems roll out, but overall, they maintained the fun and joy of being in a theme park.
I think it goes without saying that theme-parking without a mask is better than theme-parking in one. It adds to the already soul-crushing heat of Florida, and if you have kids with you, I can see how this would be a huge struggle. I also want to highlight that I am a local, so if I get too hot or don't get to ride a favorite ride because the Virtual Line fills up, that's ok — I can leave and come back another time. Most people do not have this luxury, and will have traveled far and paid a lot of money for their theme park days.
It's also my job to walk around theme parks in the sun all day (best job in the world IMO), so while I was out of practice for a few months, I am used to being really hot and sweaty all day. For most people, coming to Florida and the miles walked in a theme park day is a huge adjustment — so I'd highly recommend going on walks outside in your mask before you come right now.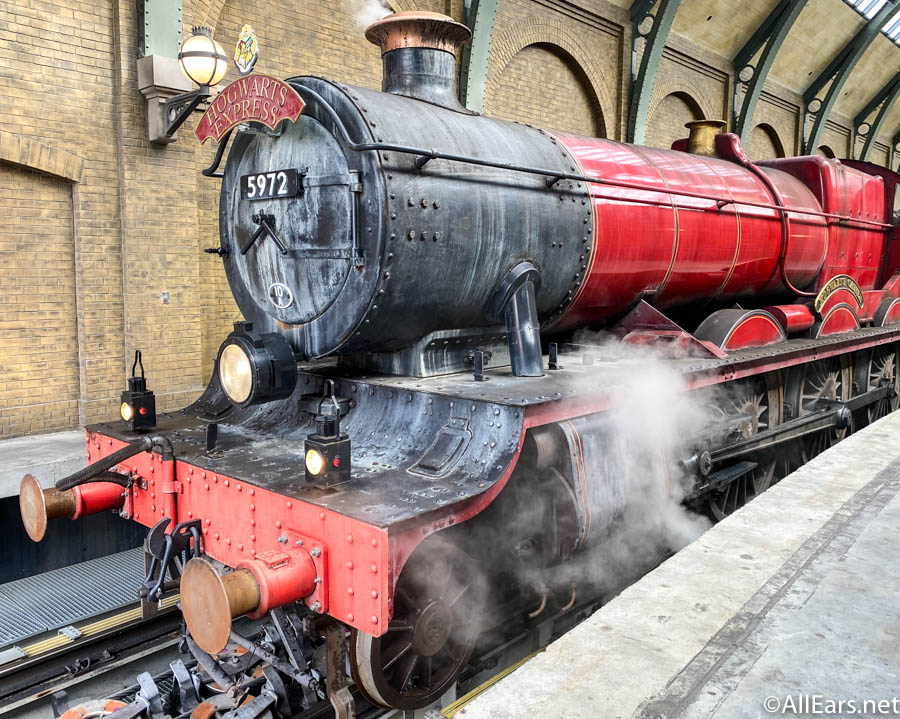 Keep in mind, this is also Universal Studios, not Disney World, and the two are similar, yet very different. There is no pre-booking of FastPasses at Universal and fireworks aren't a nighttime staple. Life at Universal Studios isn't that different than it was before. There's masks, more digital systems, markers on the ground, and you wave to the Grinch from a distance now — but the core identity of the parks remains the same. Will that be true at Disney World without parades, hugging Mickey, or Fastpass? Stay tuned for July 11th.
Based on my experiences so far, if 2020 is your first visit, a special celebration, or you've been saving for a long time for your trip, I'd ask you to think long and hard if you really want to theme park in a mask, or if you're better off waiting. But if you're a local, frequent visitor, or a party of teens and adults, it may not be as bad as you're expecting. It's certainly different, but the joy and thrill wasn't gone.
Like I said, it wasn't as bad as I thought it would be…and most importantly, I still had fun. 
Are you going to Universal Orlando soon? Let us know in the comments!