If you think Walt Disney World is just for kids with cartoon characters on every surface, you are definitely missing out. There are thrill rides in all four of the major Disney World parks, and some of them feature innovative technology that even the biggest Disney cynics will appreciate.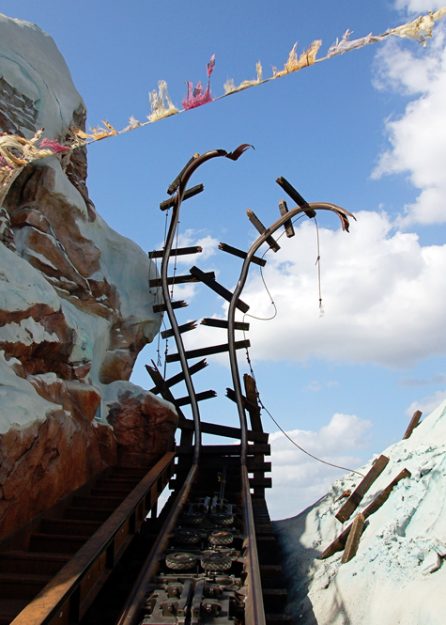 There are roller coasters, water rides, and rides filled with surprises and monsters. But what park has the best thrill rides, and what park has the most thrill rides?
We're ranking the parks using math (yup, math — no calculators allowed). For each thrilling attraction we'll rate them on a 1-3 point system. High thrills will be 3, medium will be 2, and low will be 1 point. If the ride has no level of thrill it will be a zero, and we won't be mentioning it. After rating the thrill attractions we will add them up, and that will be the park's thrill score.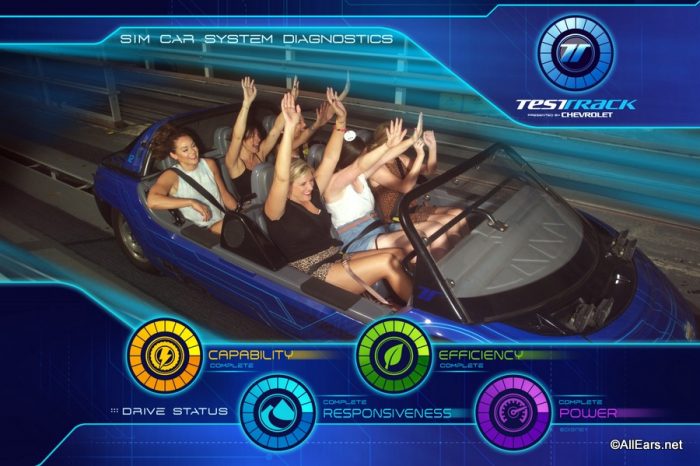 Let's start with Hollywood Studios, the park that most people think of when they think thrill rides. It has some top-tier thrill rides like Twilight Zone Tower of Terror and Rock 'n' Roller Coaster.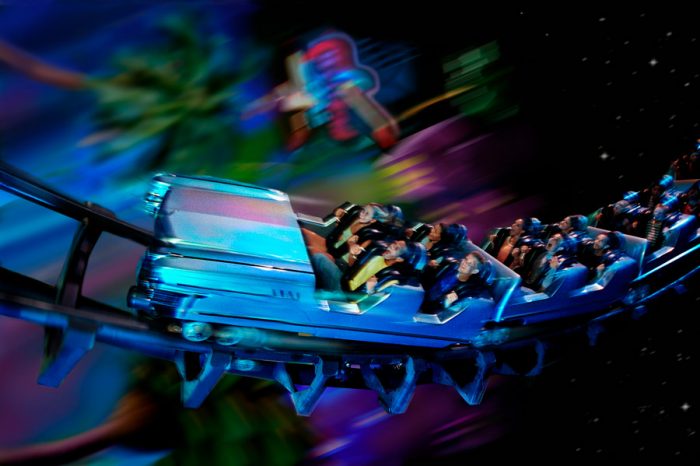 There are also thrilling rides for with a medium thrills too, like Slinky Dog Dash, Star Tours, and the two new attractions in Galaxy's Edge: Millennium Falcon: Smugglers Run and Rise of the Resistance. The medium thrill rides are great but not as heart pounding has the two on Sunset Boulevard. Slinky Dog Dash comes close to a high thrill, and some would say the emotional and mental intensity of Rise of the Resistance makes it a greater thrill.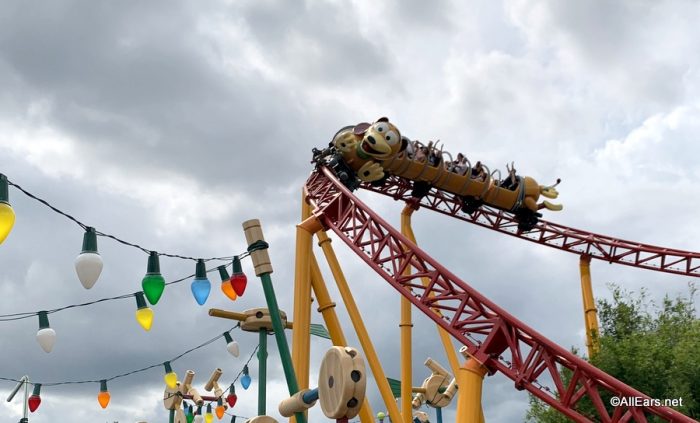 Hollywood Studios even has one of the most thrilling shows in Disney World, the Indiana Jones Epic Stunt Spectacular. There are explosions, fights, machine gunfire, and booby traps.
But Hollywood Studios isn't the most thrilling park in Disney World. For true high thrills there are only the two and a half attractions and the one show. Below are the ratings for the attractions that fall on the thrill scale from Hollywood studios.
Twilight Zone Tower of Terror: 3
Rock 'n' Roller Coaster: 3
Slinky Dog Dash: 2.5
Star Tours: 2
Rise of Resistance: 2
Smuggler's Run: 1
Indiana Jones Epic Stunt Spectacular: 2
Hollywood Studios Final Score: 13.5
Epcot is probably one of the best parks at Disney World if you want to try food and experience cultures from around the world. But when it comes to thrill rides, it does surprisingly well, too. Some of the major rides in Future World in Epcot are thrill rides, the top ones being Test Track and Mission: SPACE.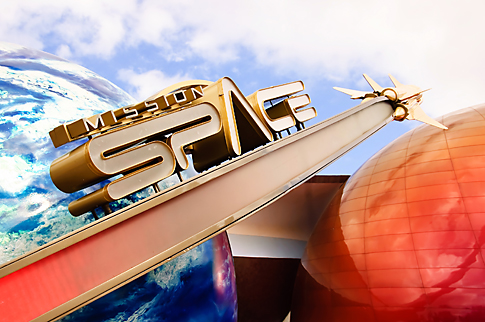 Test Track is a ride where you ride in a car as it's put through rigorous testing including tight turns and high speeds. Mission Space is a space training ride with two levels. One that is green and easy, and the orange track that is more intense. Since there are two separate experiences on Mission Space, we are going to rank them separately.
The medium thrill rides in Epcot are Soarin' and Frozen Ever After. For some, Soarin' might be a high thrill ride if you have a fear of heights or flying. Frozen Ever After isn't really a thrill ride, but it has one thrilling drop.
Here are the ratings for the major attractions in Epcot.
Test Track: 3
Mission Space Green: 2
Mission Space Orange: 3
Soarin': 2
Frozen Ever After: 1
Epcot Final Score: 11
When they went to build Animal Kingdom, some people were concerned that a park with animals wouldn't be thrilling enough. So Disney Imagineer Joe Rohde brought a live tiger into the meeting, and people changed their minds quickly.
Animal Kingdom has a few major thrill attractions and a few medium and low thrills. The main high thrill attractions are Expedition Everest, Kali River Rapids, Flight of Passage, and Dinosaur.
Flight of Passage is the most popular ride in Animal Kingdom and is a mix of motion simulator with actual drops. The virtual movements mixed with the real movements are thrilling and immersive. You really feel like you're riding a Banshee through Pandora.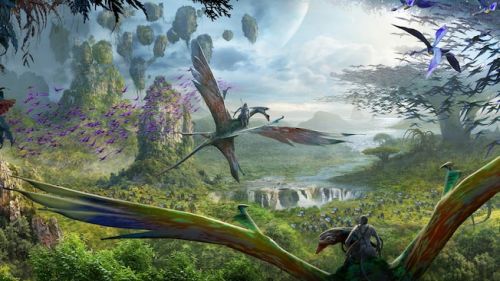 Dinosaur may not appear to be a giant thrill ride like one of the roller coasters, but with the unique ride vehicle to accentuate each turn and drop. Add to that a giant carnotaurus that is chasing you and jumping out of the dark to eat you. It is very thrilling without being a coaster or elevator drop.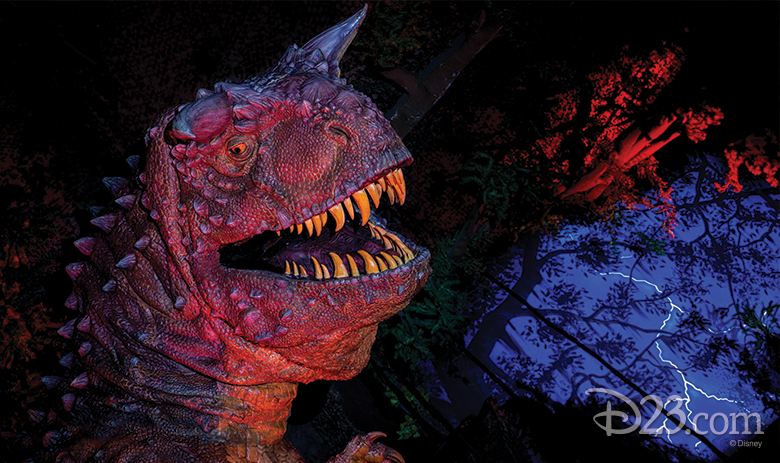 The medium and low thrill rides at Animal Kingdom are Kilimanjaro Safaris, TriceraTop Spin, and Primeval Whirl. Kilimanjaro Safari isn't a high speed ride and doesn't have any drops, but Joe Rohde was right: there is something thrilling about being around real animals that we don't normally see.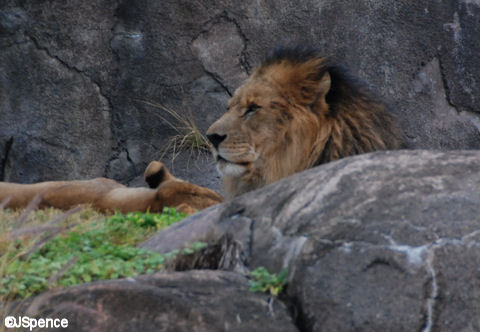 Here's the final tally for Animal Kingdom:
Expedition Everest: 3
Kali River Rapids: 3
Flight of Passage: 2.5
Dinosaur: 3
Kilimanjaro Safari: 2
TriceraTop Spin: 1
Primeval Whirl: 1.5
Animal Kingdom Final Score: 16
For a park that many people think is just princesses and animated films, Magic Kingdom has plenty of thrills. First we have the high thrill rides Space Mountain, Big Thunder Mountain, Seven Dwarfs Mine Train, and Splash Mountain.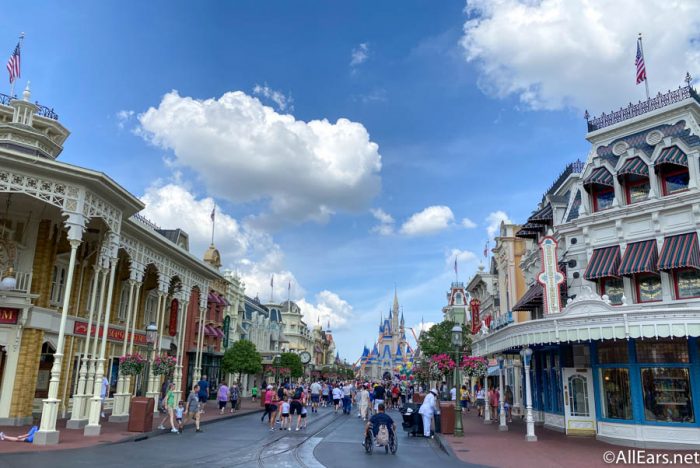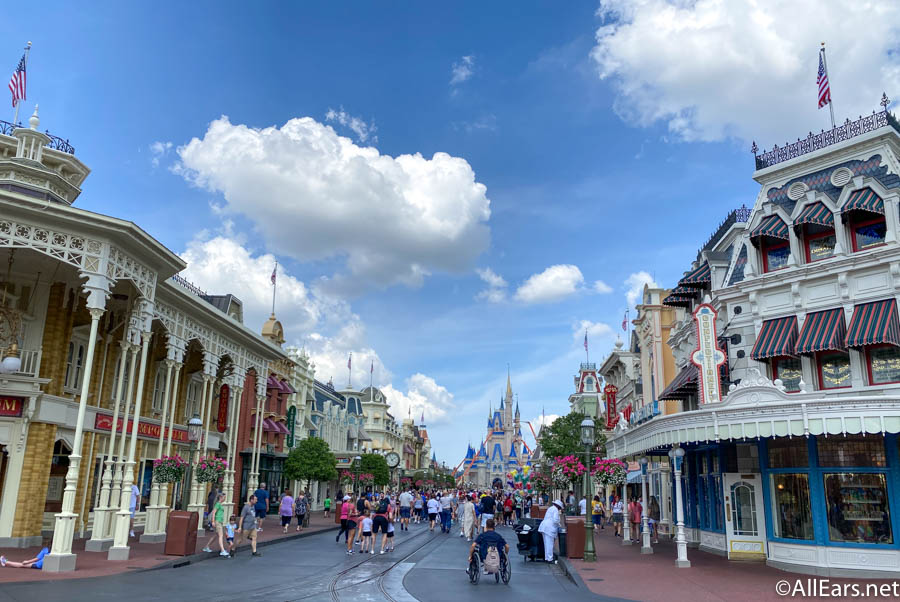 In Magic Kingdom all the thrills are in mountains and mines. Space Mountain is an indoor dark coaster that uses lights and music to make it look like you are moving at higher speeds than you are. Big Thunder Mountain is a runaway train coast through a mountain and mine. Seven Dwarfs Mine Train is a medium speed coaster where there cars rock back and forth on the turns as you ride through a mine. Splash Mountain is a log flume where you go down a few small drops and one large drop, you will get wet on this one.
The medium and low thrill rides in Magic Kingdom are Pirates of the Caribbean, Astro Orbiter, Goofy's Barnstormer, Mad Tea Party, and the Haunted Mansion. In Pirates there are two small thrilling moments, one where cannon blasts fly over head and there are splashes of water and one where there is a small drop. Astro Orbiter is a simple Dumbo style rider where your vehicle rotates around a central spot, but the Astro Orbiter is high in the air on a raised platform. This raises the thrill factor.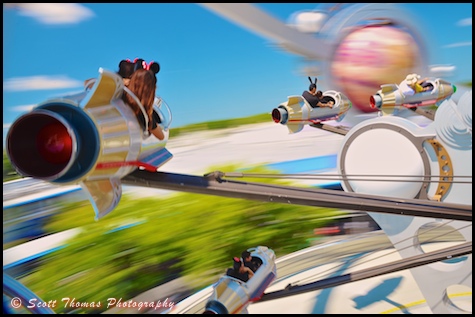 Goofy's Barnstormer is a small and short roller coaster that is a perfect intro coaster for little ones. The Mad Tea Party is spinner ride, where you sit in tea cup and can control the level of rotation of your vehicle. The Haunted Mansion may not seem like a thrill ride, but with the spooky characters that appear form nowhere and the murderous bride Constance it is definitely a medium thrill ride.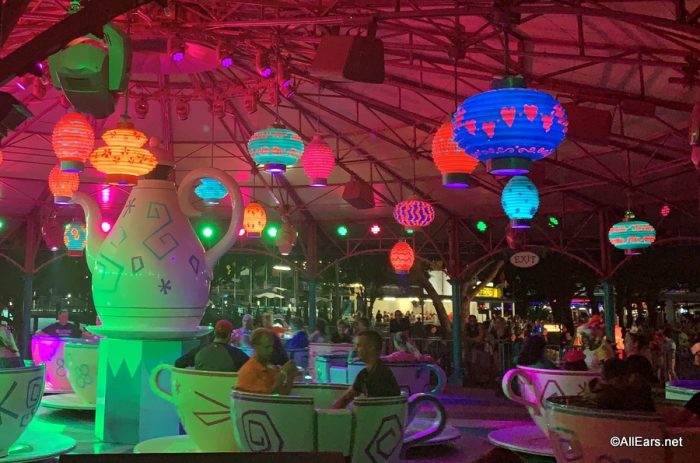 We also get a few low level thrill rides like Dumbo and the Magic Carpets. These are in essence the same ride, but with different themes. The vehicle raise and lower and rotate around a central location.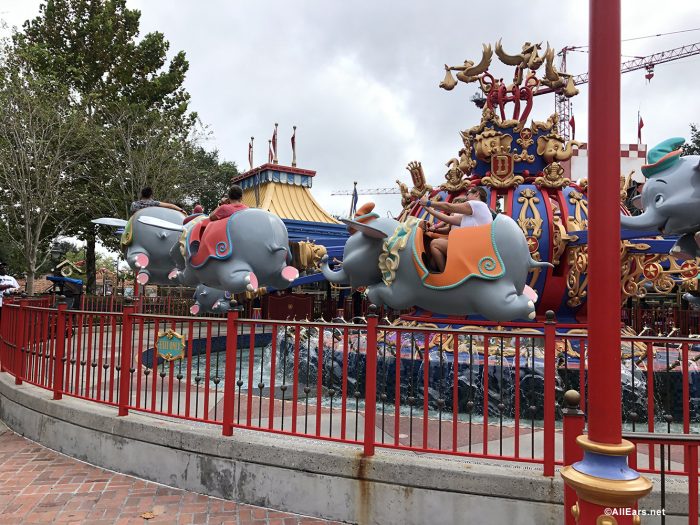 Below are the final tallies of the rides in Magic Kingdom:
Space Mountain: 3
Big Thunder Mountain: 3
Seven Dwarfs Mine Train: 3
Splash Mountain: 3
Pirates of the Caribbean: 2
Astro Orbiter: 2
Goofy's Barnstormer: 2
Mad Tea Party: 2
Haunted Mansion: 1.5
Dumbo: 1
Magic Carpets: 1
Magic Kingdom Final Score: 23.5
Some people may disagree with this, but the math is sound. The winner is Magic Kingdom! It is the most thrilling park in Disney World based on the number of rides it has with thrill elements.
What do you think is the most thrilling ride in Disney World? Let us know in the comments.
Join the AllEars.net Newsletter to stay on top of ALL the breaking Disney News! You'll also get access to AllEars tips, reviews, trivia, and MORE! Click here to Subscribe!