During the D23 Expo a few weeks ago, Disney revealed that its massive transformation of Epcot will include Walt Disney Imagineering presents the Epcot Experience. This exhibit showcasing the changes coming to Epcot will be housed in the Odyssey Center.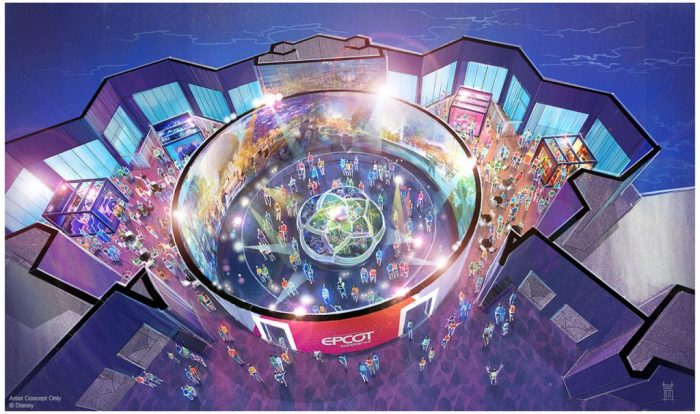 The Epcot Experience exhibit opens on October 1 and promises hands-on opportunities to learn more about the future of Epcot. And now we've spotted some changes to the exterior of the Odyssey Center.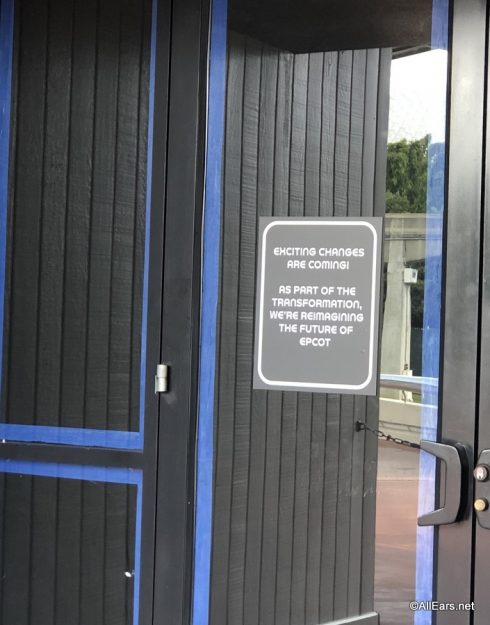 A bright new paint job has been added to the walkway between World Showcase and the Odyssey Center.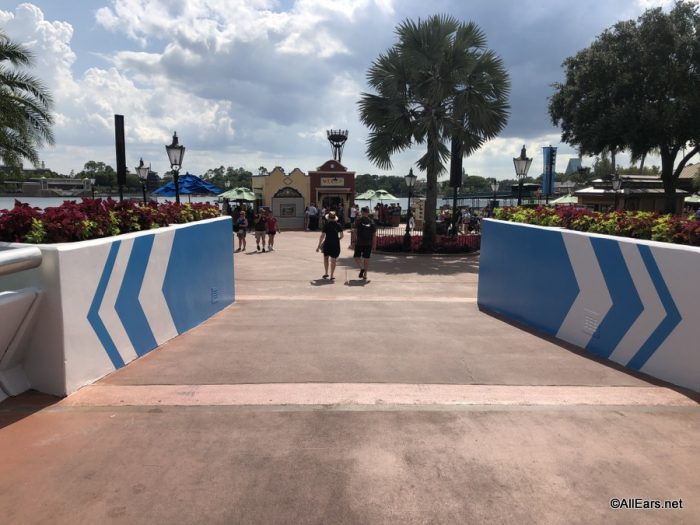 The bold blue and white design points guests in the direction of the upcoming exhibit and perhaps signals a color and design scheme we might find inside, too.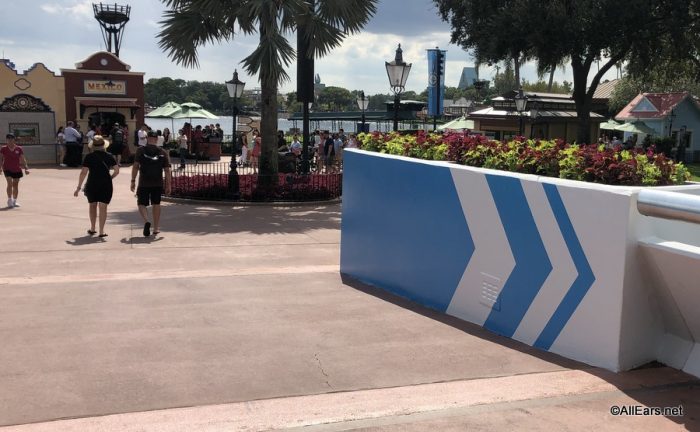 But we'll have to wait to confirm those details! We'll bring you inside the Odyssey Center when it opens on October 1, so be sure to follow us on social media (links below!) so you don't miss out on the big reveal!
Will you make a special visit to the Odyssey Center on your next trip to Epcot? Let us know what you think in the comments below!
Want to learn more about Epcot's transformation? We can help!