New this year at Epcot's International Food and Wine Festival is a dining experience entitled: French Family Meal Traditions, held in Monsieur Paul (France Epcot). This has replaced the long standing French Regional Lunch.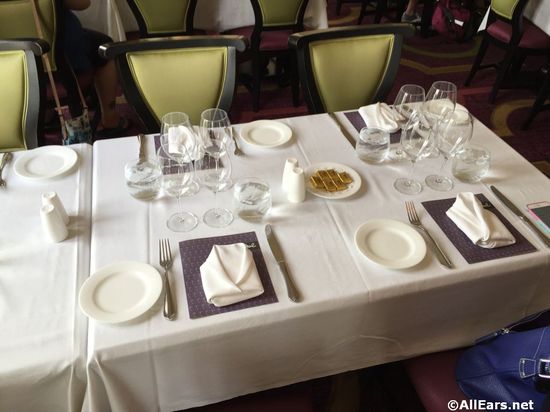 "For the past few years our team from Monsieur Paul has been delighting you with delicious French Regional Lunches. This year, take a trip back home where each week one of our chefs will prepare a favorite meal from their childhood."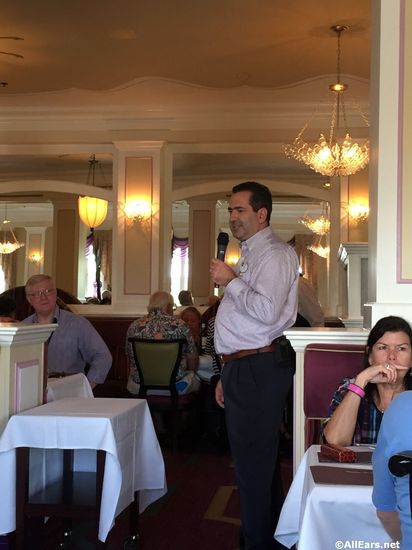 Eric Weistroffer, Director of Operations, Chefs de France, shared that on Sundays, most everything is closed in France and families get together to cook and eat and share. This new Festival event, French Family Traditions, reflects that age old tradition.
Let me start by saying I"m not a huge fan of either traditional French cuisine or French wines. For me, the cuisine is very heavy and relies too much on sauces. That said, I do love the lighter fare and desserts that can be found at Boulangerie Patisserie les Halles and of course L'Artisan des Glaces. I wasn't expecting to be wowed at lunch but I was pleasantly surprised how much I enjoyed it.
Our French Family Meal was served at a wonderful, enjoyable pace. We dined from noon to 3:00pm and never felt rushed to finish a course. All the while, the wines kept flowing!
Our meal began with Alluette au fromage, Cheese Stick …
… accompanied by a Cocktail La Pressee – Grand Marnier Titanium, lemon juice, simple syrup, raspberries and sparkling wine.
Everyone at the table agreed the cheese sticks were light and tasty and the cocktail was flavorful. It went down way too easily!!!!
We also had lovely warm French rolls to accompany our meal.
Next was Quiche Lorraine – traditional Quiche Lorraine with ham and cheese.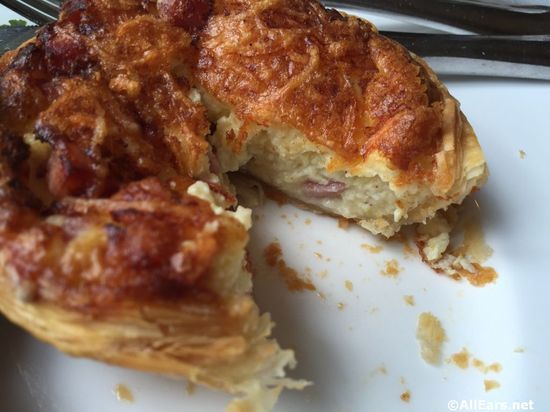 This was paired with a 2014, Vouvray, Val de Loire.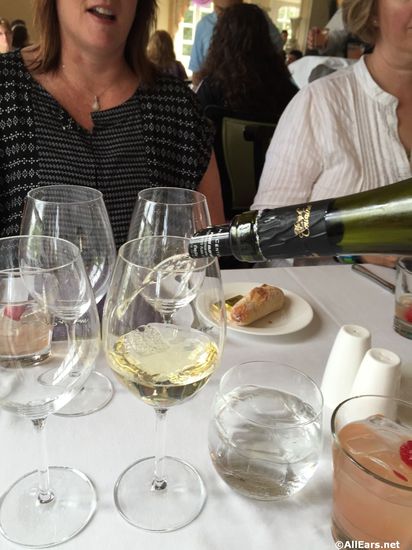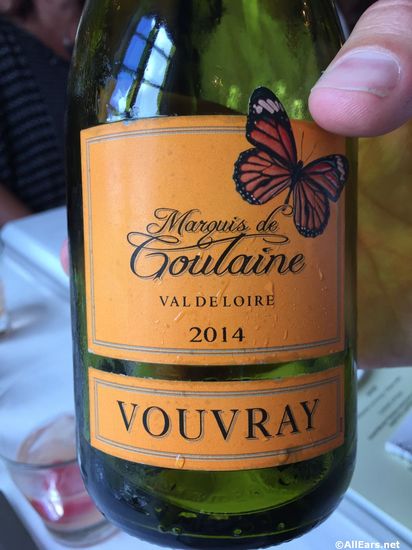 You might be thinking, big deal, quiche, but as each of us savored the first bites we all commented on the lightness and flavorful blend of the Gruyere cheese and ingredients. We were all pleasantly surprised how much we enjoyed the wine. The side salad had a delightful light dressing of mustard, oil and vinegar. The Vouvray was an excellent choice with the quiche.
Our main course was the Blanquette de veau en cocotte Le Creuset – White veal ragout served with rice, carrots, mushrooms and baby onions. It was paired with a Chinon, Le Haut de Presle, Marquis de Goulain, 2014.
Eric likened the Blanquette to a stew and said this is a very old family tradition. He encouraged us to simply add the rice to the mixture before we began tasting.
The Blanquette, served in a hot Le Cresuset (pot), was very rich and creamy. The veal and the vegetables melded together in a most delicious ragout. While I enjoyed the flavors, I stopped eating long before my table-mates due to the heaviness and richness; most of them ate the entire dish.
Eric explained that since most people in the room enjoy red wine, he paired the Blanquette with a Chinon. He described it as light, crisp and full of ripe fruit. Personally, I didn't care for it at all, though it tasted a bit better with the Blanquette. I don't think any of us were fans and no one finished their glass. The earlier Vouvray would have paired much better.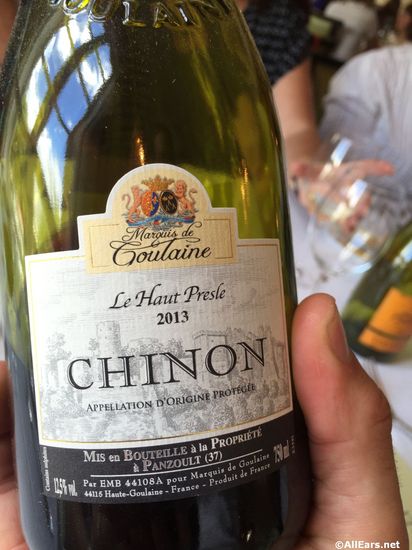 Next up our Fromage or cheese course. We we served a creamy wedge of Brie, accompanied by walnuts, grapes and a walnut raisin bread (which takes 2 days to make). The bread and grapes really went well with the Brie, which I spread on the bread, and enjoyed.
This was paired with a Bordeaux, Cabernet Sauvignon, Chateau de Ricaud, 2012. I and my tablemates enjoyed the Bordeux.
Finally Dessert! Oh my, all of us were so full and weren't sure we would have room, but surprisingly we all managed several tastes. The Macaron a'l'ancienne was a light almond macaron that sandwiched a bitter chocolate mousse; a side of hazelnut ice cream which was on top of a thin layer of crushed hazelnuts, all plated with a vanilla and chocolate sauce.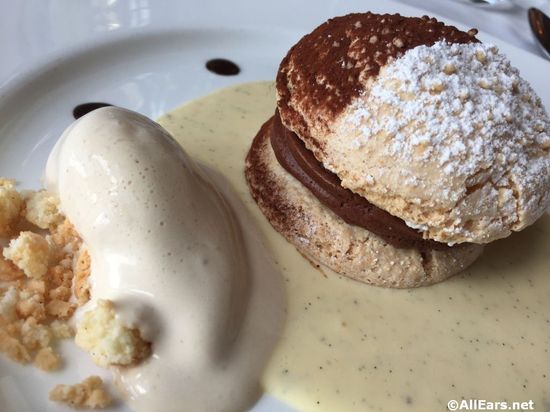 The dessert was paired with a sparkling wine, Cremant de Bourgogne, JCB21, N.V. The wine was a perfect refreshing finish to conclude our French Family Meal.
The entire Kitchen and Server team gathered at the conclusion of our meal and they all received a hearty applause.
The Verdict: I enjoyed the lunch. Sometimes it is good to step out of your comfort zone. In my opinion this event is well worth the $95+ price and I highly recommend it. Everyone at the table agreed!
As of the time of this writing, there are still tickets available on most dates for the French Family Lunch.
WHERE: Monsieur Paul, France pavilion in Epcot
WHEN: Select Fridays and Sundays from noon to 3:30 p.m.
MENU Each weekend has a new menu, however the Friday and Sunday meals are the same menu.
PRICE: $95 per person plus tax, gratuity included
DISCLOSURE: I was an invited media guest of Walt Disney World at this event, but this did not affect my review. My opinions are my own.