How to skip literally the LONGEST line in Disney World, get a super unique, custom souvenir for only $6, and get access to a secret menu? We've got some incredible tips about things NOBODY will tell you!
We're doing our sworn duty to fill you in on all those fun Disney World activities that NOBODY'S talking about. (Well, except for US, of course!) Some of these will cost you an extra price, some are completely free. But, either way, if you want to add a little more variety to your upcoming Disney World trip, you're more than welcome to add them to your vacation itinerary. 
Let's start making memories!
Practice archery
Over at Disney's Fort Wilderness Resort, you can channel your inner Merida or Robin Hood with some fancy archery lessons. The Fort Wilderness Archery Experience is a 75-minute class where guests of all skill levels will learn how to aim, steady, and fire a compound bow.
Classes are limited to 10 guests per experience (so that more guests can get that one-on-one instruction with their trainer), so advanced reservations are HIGHLY recommended.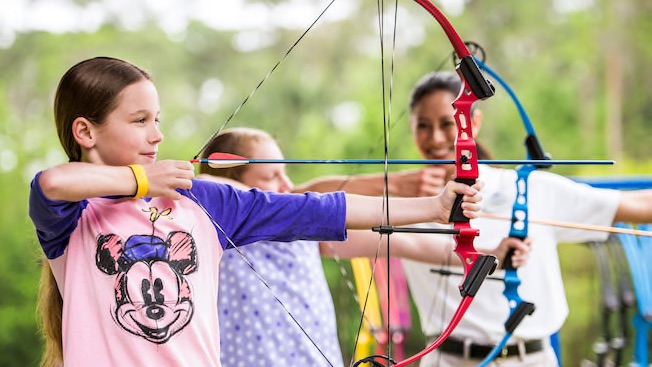 This experience usually happens twice a day, weather depending. If you or someone in your party feels like the whole archery experience isn't their vibe, they're more than welcome to watch the class unfold from a "safe distance" over at Fort Wilderness' designated viewing area. 
Ready? Aim… FIRE!
Try a Yoga Class
Breathe in… breathe out… find your center…
If you're someone who likes to start their day off with some stretches and relaxation, then a 20-to-30 minute yoga session at one of the participating Disney World resorts might be the perfect morning activity for you.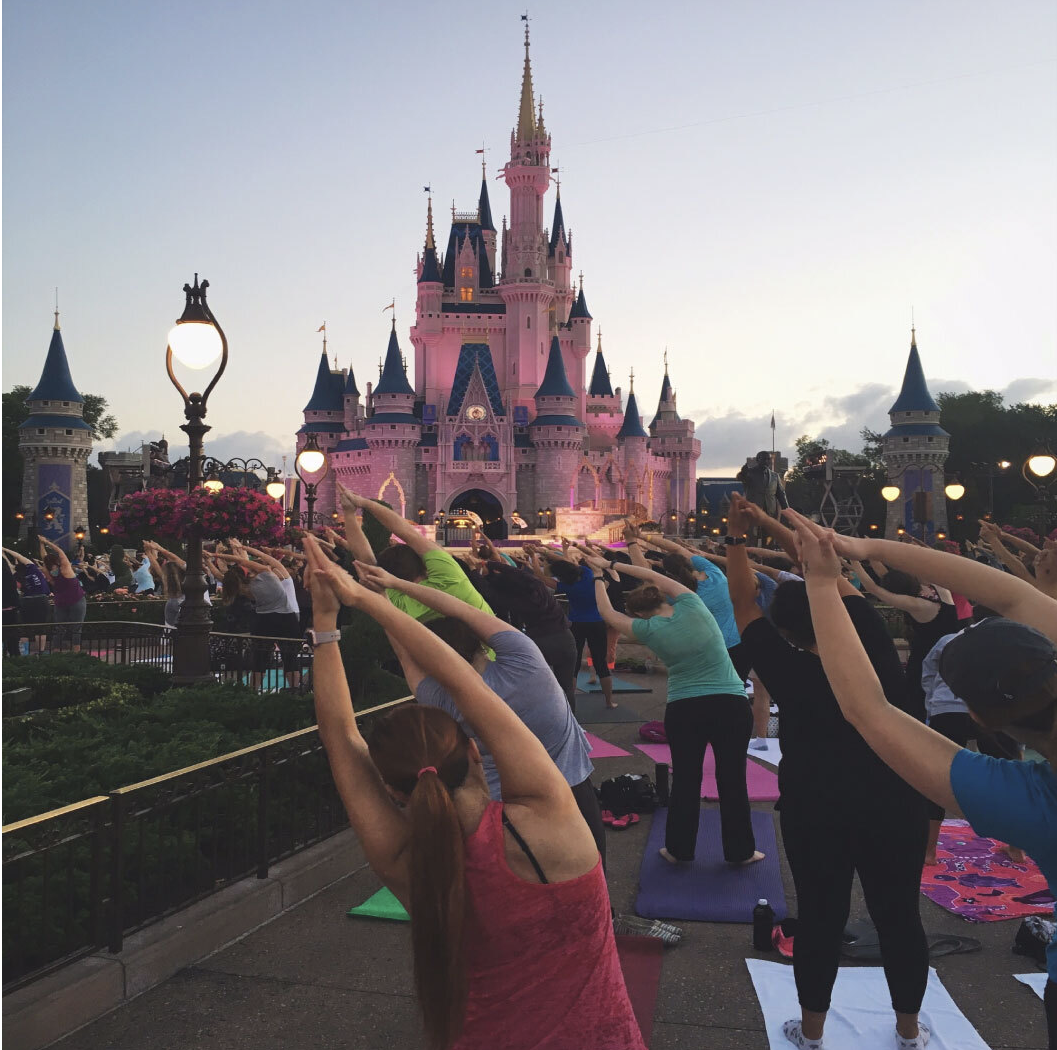 Yoga classes are available at resorts like Disney's Saratoga Springs Resort and Spa, Disney's Contemporary Resort, and Disney's BoardWalk Inn. (Although your hotel might not be listed here, that doesn't necessarily mean they don't offer yoga too. Check with the front desk when you arrive to see what all will be available during your stay, or research the different recreational offerings on the Disney World website.)
Now, these classes start EARLY. We're talking 7 AM  – 8 AM, depending on where you're wanting to go – so don't accidentally oversleep! Class space for each resort yoga session is limited to 20 people, so try to get to the session at least a half-hour before it starts to secure your complimentary yoga mat. 
But what if you want to start your day doing yoga directly inside the Magic Kingdom? Is that too much to ask for? Surprisingly enough, that's not impossible. For the runDisney Princess Half Marathon weekend, participants could sign up for Disney Princess Sunrise Yoga, which recently took place in front of Cinderella Castle! (Talk about being "one with the parks!")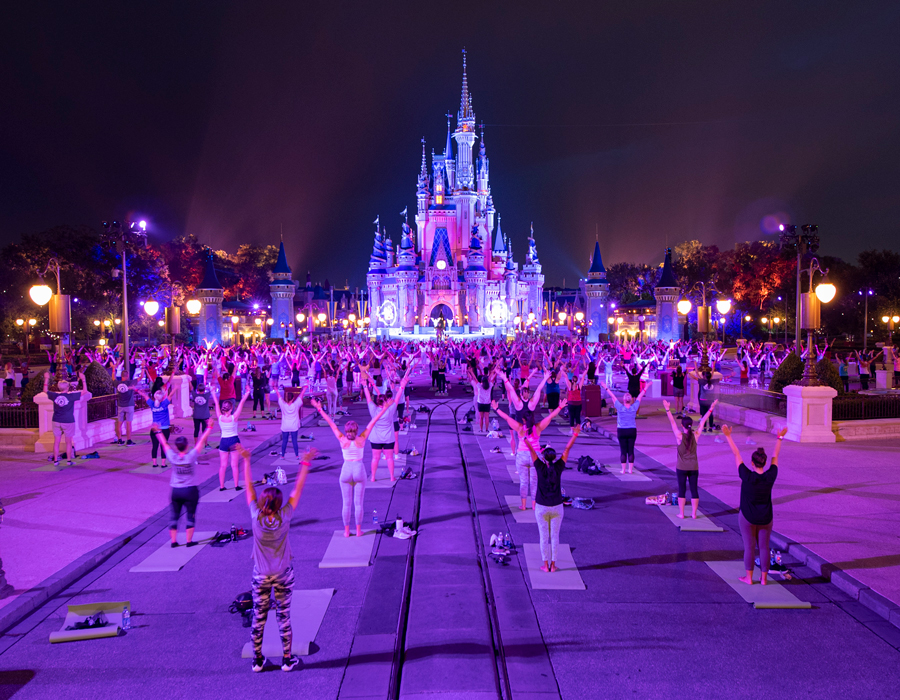 If this is a dream come true for you, then check on the runDisney website for future events similar to this! We'll also continue to keep you updated on our website – and this channel – in case we hear about any other park-led yoga sessions. 
Until then… Namaste.
Get a massage, manicure, or other spa treatment
Who says relaxation has to stop at yoga? 
The Grand Floridian Spa is ready to primp-and-pamper through its massages, facials, body therapies, manis, pedis, and hairstyling. 
Prices vary depending on which service you're looking to purchase, but you can learn more about each offering on the Disney World website.
You can also book your treatment by emailing [email protected] or calling (407) 824-3039. Hours are typically 9 AM. to 6 PM daily.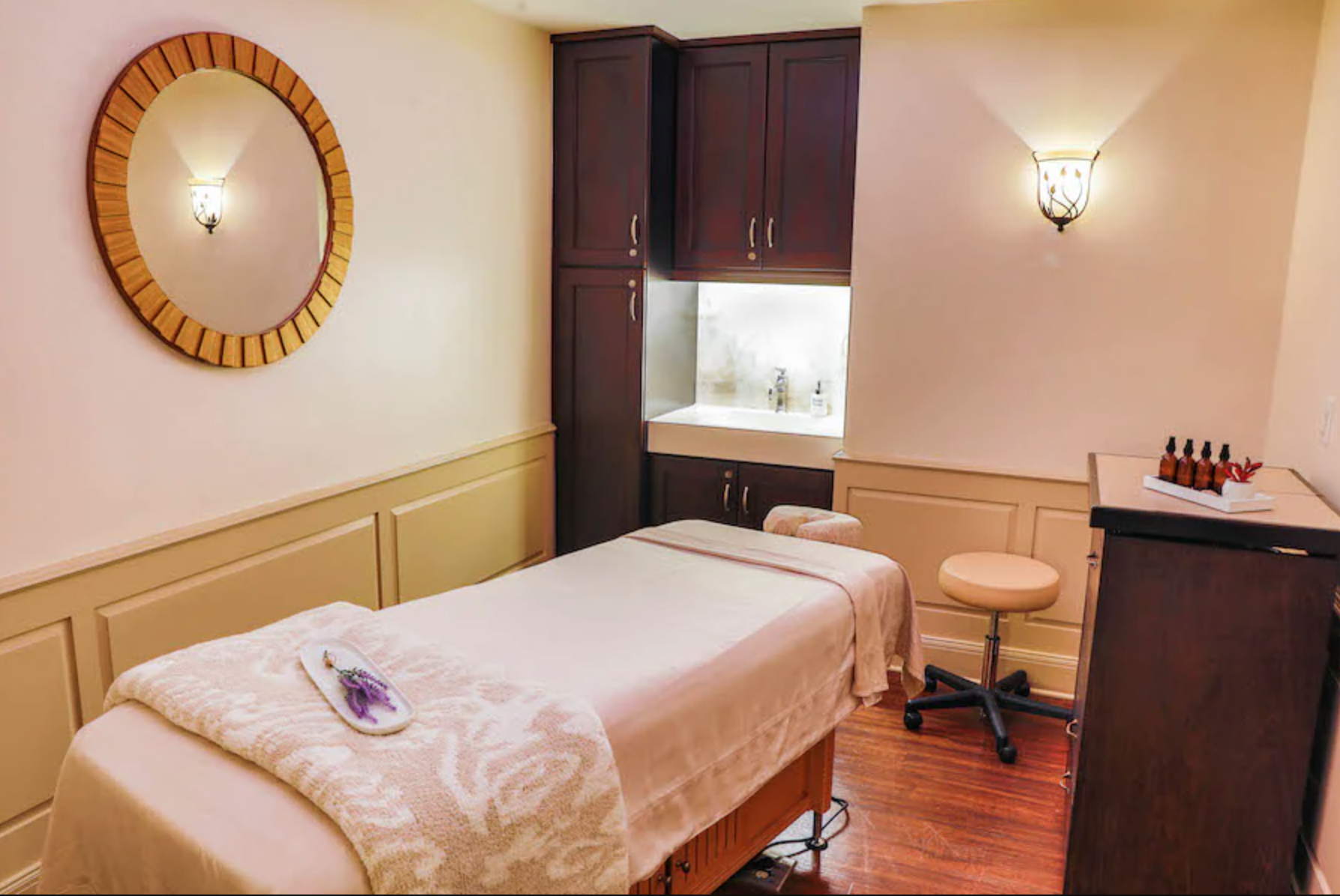 At Walt Disney World's Swan and Dolphin Hotel, you can book a treatment at the Mandara Spa – which offers services like Asian Bathing Rituals, Quartz Lift Facials, and Fire & Ice Manicure and Pedicure. 
In conclusion, you want a spa? Disney's got spas. 
(Can you imagine starting your day with yoga and then jumping right on into a massage session? Talk about your atypical Disney World vacation!)
Take a Disney VIP tour
Wanna feel super-duper special on your upcoming vacation? How about trying a VIP tour on for size!
Like Disney's Keys to the Kingdom Tour, for example! This 5-hour walking tour of Magic Kingdom lets you uncover the hidden secrets of classic Magic Kingdom attractions. (Plus, you get to walk around the underground "Utilidor" tunnels usually reserved for Cast Members only. Which feels illegal, but you've totally paid for it, so it's all good.)
This tour costs $114 per person (which also includes lunch… but not in the utilidors.)
There are several tours you can take over at Disney's Animal Kingdom, including Savor the Savanna.
During Savor the Savanna, you'll take a private safari tour deep into the heart of the Harambe Wildlife Reserve. From there, you'll be led to a secluded viewing area of the savannah, as well as ride in a rugged safari vehicle with an up-close view of the wildlife.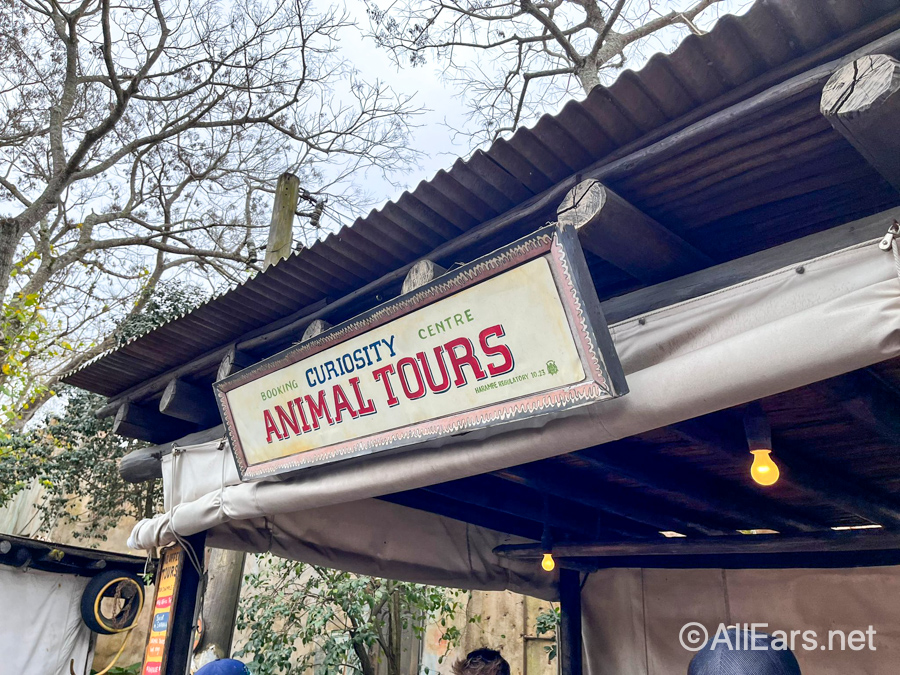 This tour costs $174 per person and includes a sampling of African-inspired cuisines paired with a selection of regional beer and wine offerings
And then there's the brand-new 50th Anniversary Tour. This tour is good for up to 6 guests and promises a full day of unparalleled magical experiences – like dining at Be Our Guest at Magic Kingdom for lunch, having a surprise treat at the Space 220 Restaurant at EPCOT, and riding Remy's Ratatouille Adventure without the wait. While a tour guide leads you from experience to experience, they'll also fill you in on many of the backstage secrets and park history – which dives into how Walt Disney's original vision morphed into what Disney World is today.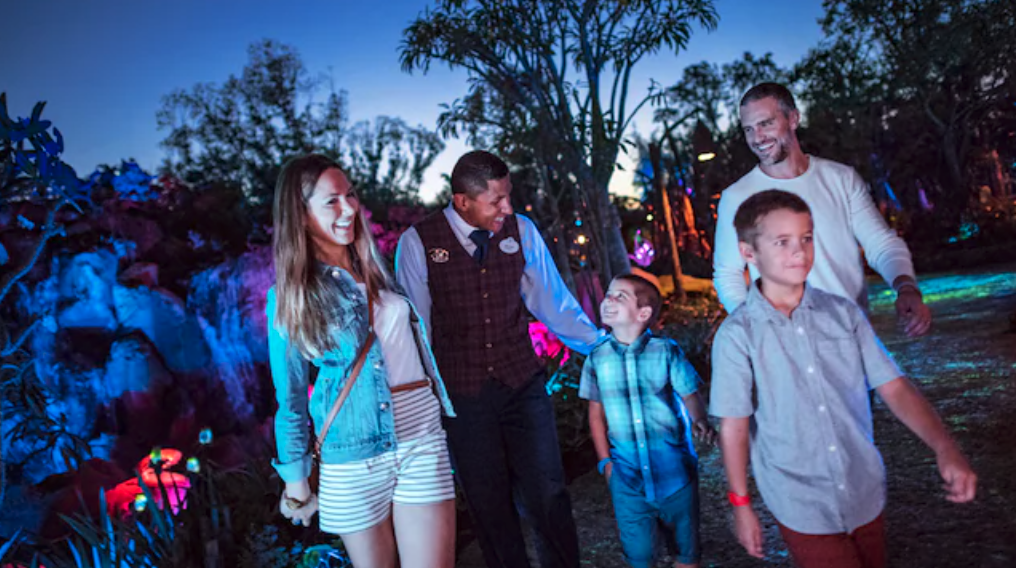 Now prices… are steep here. Starting prices are $6,500 for your group of 6 – and that doesn't even include the park tickets you're going to have to buy on TOP of that to get into the multiple parks! So, yeah, this tour? If you wanna splurge, it'll probably be a once-in-a-lifetime experience. But after you pay that hefty, hefty price, Disney will make sure your day is all laid out for you so you won't have to stress over any further itinerary-making. 
Get a super unique $6 souvenir
If you're wandering around the Disney parks (like near DinoRama in Disney's Animal Kingdom – or you stumble into one of the select arcades in a Disney World resort), you might just find a little photo booth minding its own business, waiting to be used.
If you're looking for a cheap photo souvenir, TRY THIS OUT! Not only will you be able to take three goofy pictures that'll print out in a strip that you can keep forever (or use as a bookmark, we're not speaking from experience or anything 😉), but you can also customize your photo strips with a Disney frame. There are 2023 frames, Pixar frames, and princess frames – but one of our personal favorites is the new 50th Anniversary frame that's been added for the 18-month-long celebration. So, get it while it lasts!
You'll get two copies of your pictures for a total of $6 – but those prices could differ at the arcades, depending on where you go.  Another cool thing about these pictures? They also link to your PhotoPass photos!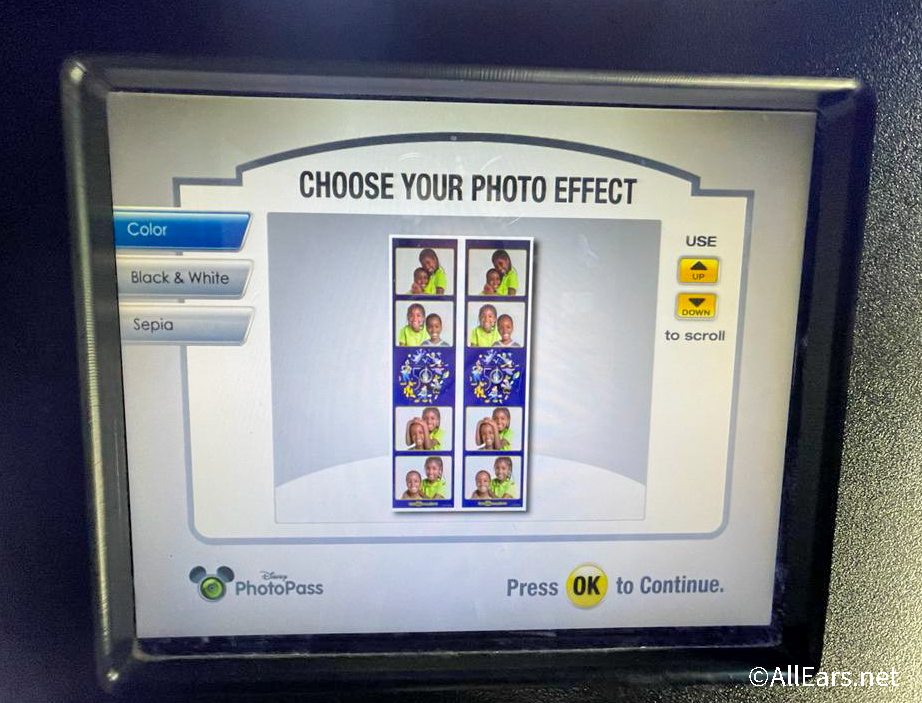 Just, uh, forewarning – if you ARE using these pictures as a bookmark for a library book, remove them before RETURNING the library book. Don't ask, it's just… it's just important information I needed to pass on for reasons.
Ride in a Hot Air Balloon
It's a bird! It's a plane! No, it's YOU – flying high in the Disney Springs hot air balloon!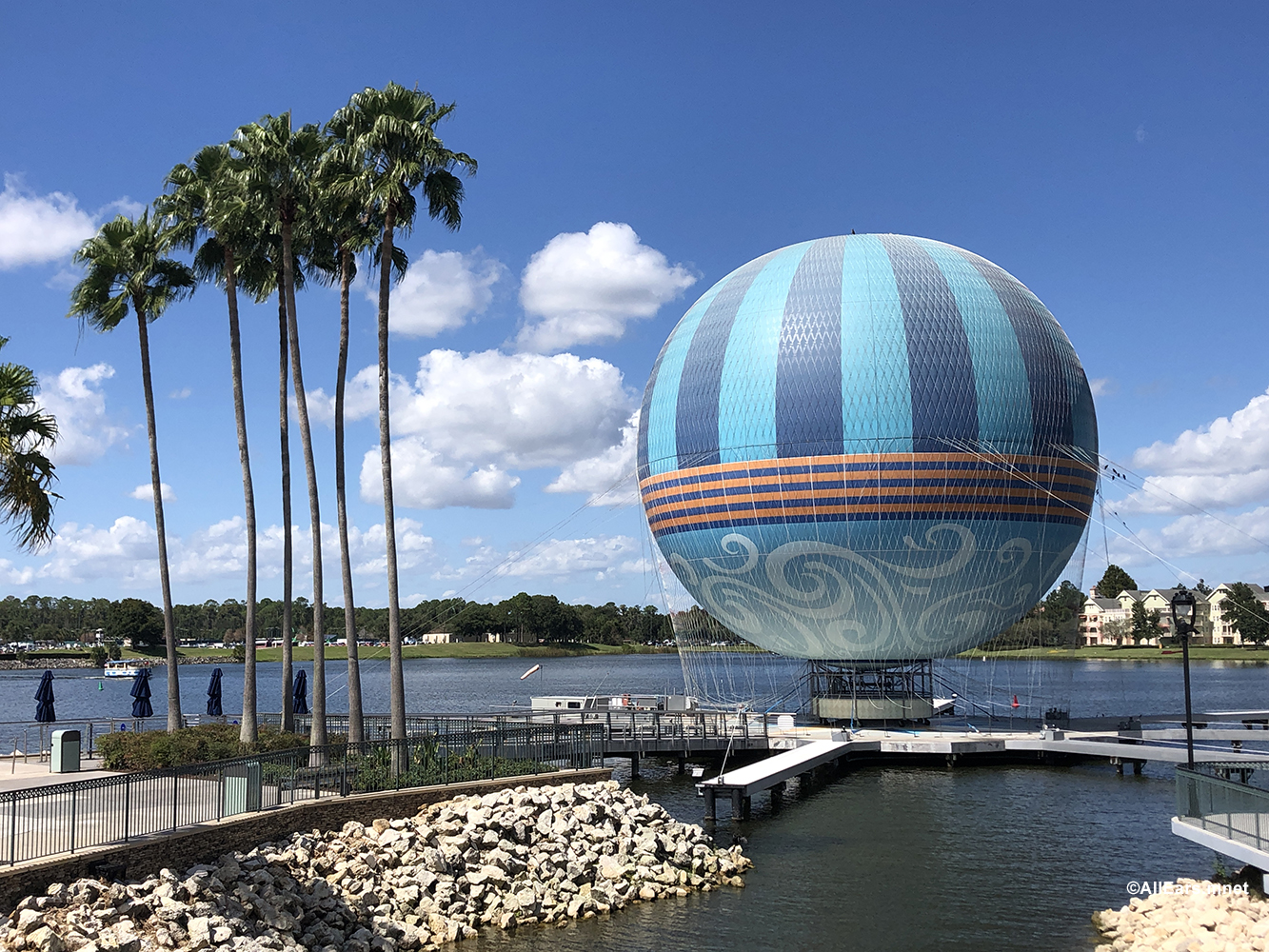 Aerophile – The World Leader in Balloon Flight, is an attraction located on the west side of Disney Springs. If you've ever been to Disney Springs (or at very least have seen a picture of it), then you've seen this attraction. It's kinda hard to miss the giant, blue balloon floating above the shopping district, after all. 
This is the world's largest hand-painted helium balloon that's built to lift you 400 feet into the sky for 360-degree views during a tethered 8-minute balloon ride.
Tickets are $25 for adults (ages 10 and older) and $20 for children (ages 3 to 9). You can book a ride between 9 am to 11 pm from Monday through Thursday and 9 am to 11:30 pm Friday through Saturday. 
However, if it gets a little too breezy out there, your flight's gonna have to be rescheduled. (Balloons + wind  does not equal a good time.)
Under-the-radar hotel activities
Let's say you're going to have a Disney World resort day where you just take full advantage of all the amenities and recreational offerings the resorts have at your disposal. Will you be able to do more than just hit up the pools and dine?
Of course, you will! Each Disney resort has different activities that are unique AND crafty for each day of your visit. Some of these activities are free, and some of them may cost a bit of money upfront. 
Let's look at a few examples real quick:
At Disney's Coronado Springs, you can make Spanish Mosaic Art for $25 per person. This activity happens once every Wednesday and Saturday from 1 to 3 PM. 
At Disney's Animal Kingdom Lodge, you can help build Animal Enrichment Food Puzzles for the foraging animals in the resort's Savanna.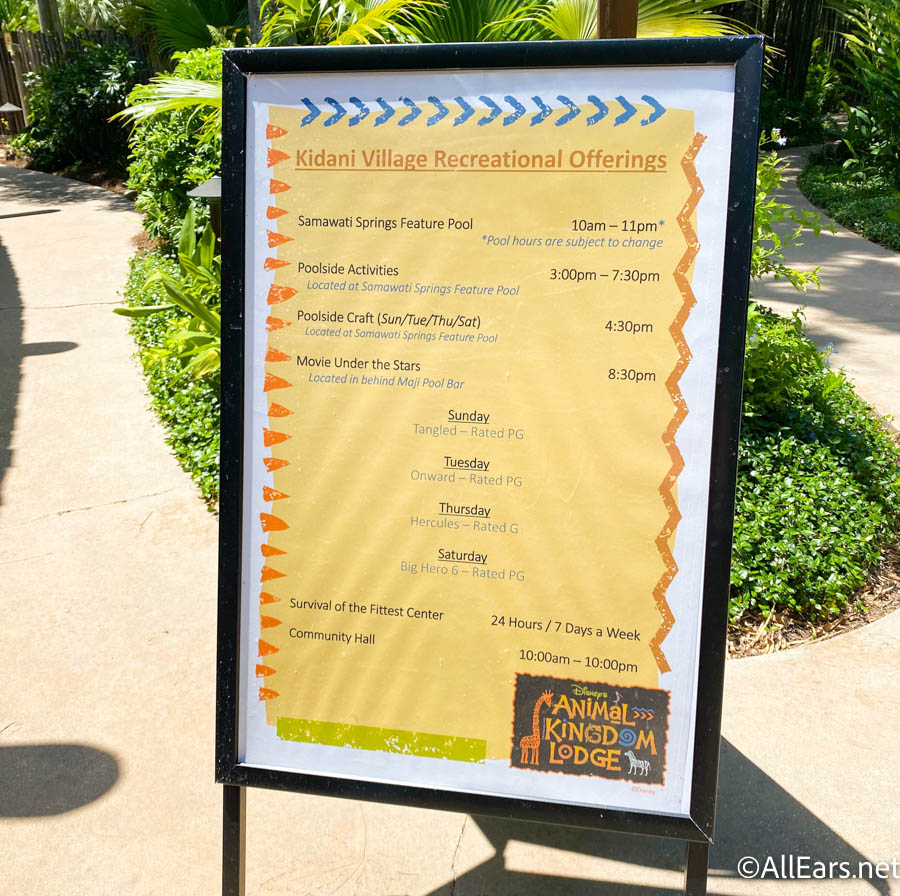 At Disney's Polynesian, you can make your own lei or kokoi nut necklace! 
Each day, the resort will have a fresh itinerary packed with activities that just might surprise you, so check the main lobby of these resorts for an itinerary board at the start of your day OR ask a cast member about where you can find a resort activity list.
Ride a Horse
Disney loves their horses! Maximus from Tangled, Philippe from Beauty and the Beast, Angus from Brave. So how about you embrace your inner Disney hero and ride a Disney horse during your next visit?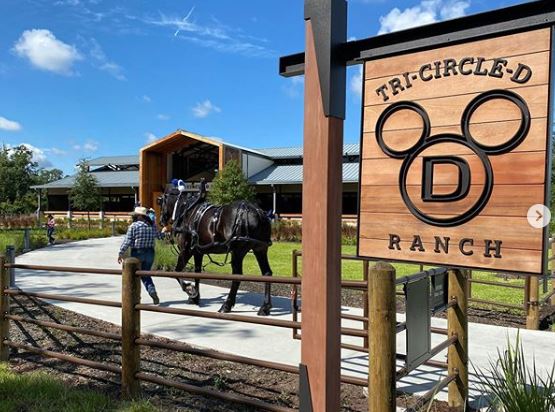 Guests 9 and older can go on a 45-minute horseback ride on the scenic, wooded trails around Disney's Fort Wilderness Resort. These rides cost around $45 per person and can be booked beforehand by calling 407-WDW-PLAY. Just don't forget to pack your close-toed shoes! You won't be allowed to ride without 'em! 
Got a kiddo who isn't tall enough for the big horsies yet? Fort Wilderness also offers Pony Rides, too, over at the Tri-Circle-D Ranch. (You may even get to see Cinderella's Ponies if the timing's just right!)
Pony rides are $8 per person for guests 2 and older who are under 80 pounds and 48 inches. A parent or guardian must lead the pony at all times, and the rider must be able to hang on by themselves
There are no reservations for the pony rides, so it's first-come, first-serve!
Looking for a more relaxing ride with minimal effort on your part? Go for a horse-drawn carriage ride at Disney's Fort Wilderness Resort and Campground area OR at Disney's Port Orleans Resort Area.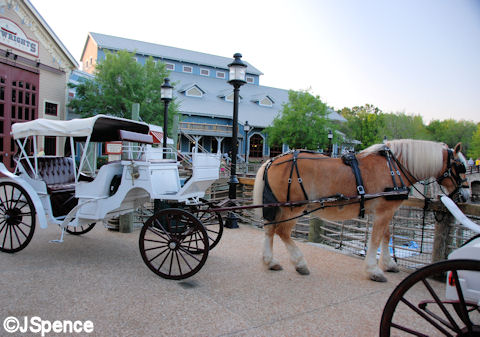 These 25-minute rides are $55 per carriage and can carry up to 4 adults or 2 adults and 3 small children. Reservations are HIGHLY recommended! So call (407) WDW-PLAY or (407) 939-7529 ahead of time to book your ride!
Make your own Sangria
Hey, all you mixed-drink fans out there! How would you like to explore and sample the many fruits and flavors of a sangria while also being able to create your own?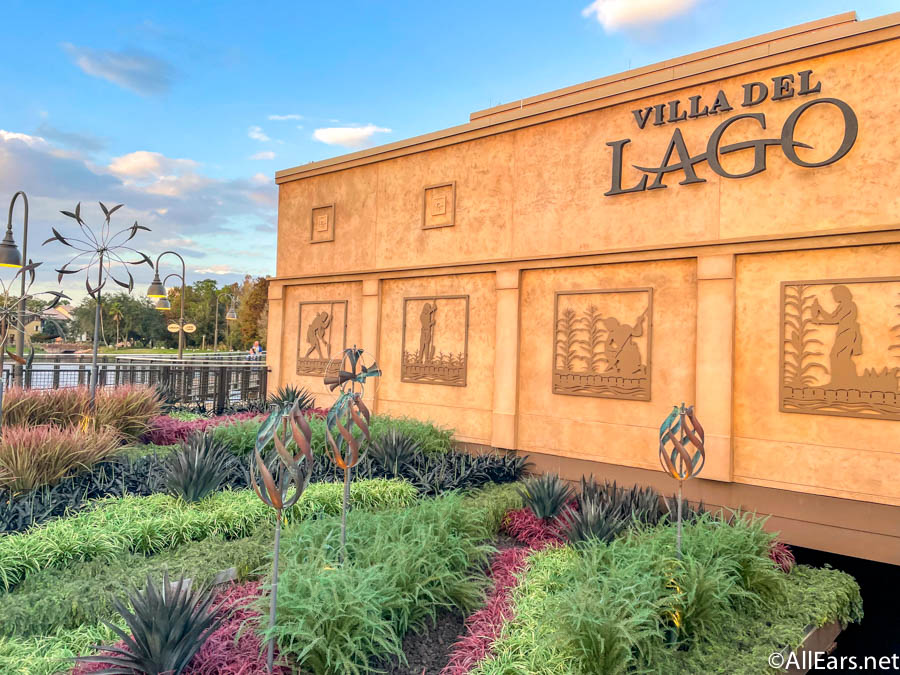 Sangria University is located at Disney's Coronado Springs Resort and is an afternoon course that discusses the history of the sangria while also revealing the recipes used to make the 4 in-house varieties served at Three Bridges Bar and Grill.
Each lesson is followed by a tasting of the four offerings, accompanied by a light appetizer. After the tasting, you'll put your own mixed-drink skills to the test by crafting your own sangria from a selection of fresh fruits and base spirits.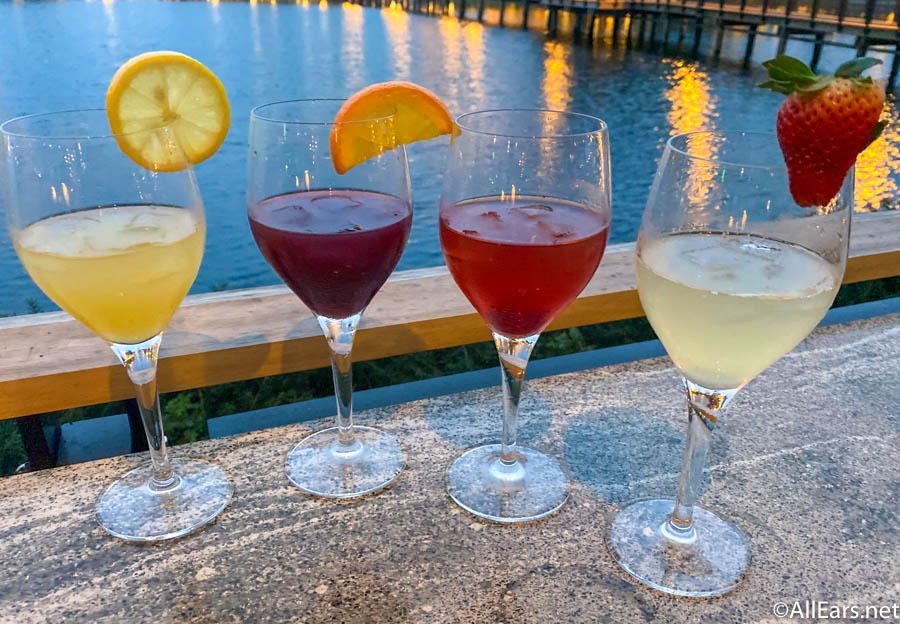 Each 90-minute session costs $59 per person and is only held on Saturdays and Sundays. Only guests 21 years of age or older can participate in the tasting and crafting, but guests younger than 21 can still tag along with a guest who meets the age requirements. This guest will be served a flight of non-alcoholic beverages, but will still be charged full price for the experience. 
Reservations are required and can be made online or through the My Disney Experience App. Cheers!
Surf some serious waves
Do you have some "serious thrill issues" or are you ready to catch some ~righteous~ waves? Disney's Typhoon Lagoon hosts private surf sessions before and after the water park closes. This 3-hour session is open to pro and newbie surfers alike. Experienced instructors will be there to provide as much or as little guidance as you need.
The private sessions can get a bit pricey, however – so if you don't want to commit to the giant price tag, you can always opt for the public Surf Like a Pro classes that Typhoon Lagoon also offers.
These 2 and a half hour classes will go over proper surfing techniques to prepare you for those 6-ft tall waves you'll be shredding in no time! (They'll also give you a quick break for breakfast so you can build up your strength before getting back out on the water.) Sessions cost $199 per person.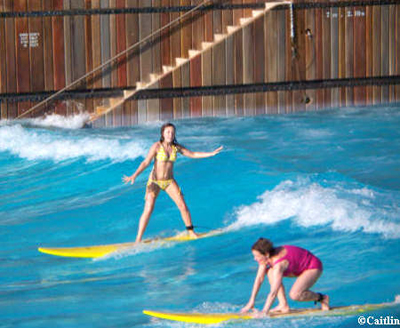 The trickiest part is checking the Typhoon Lagoon operating schedule. This water park and Blizzard Beach both undergo extensive maintenance closures during the year to keep everything in tip-top shape, so check the website to see if it's open during your visit.
Take a guided Segway tour
You may have taken tours by foot, by bus, and by boat before. But have you ever taken a tour by segway?
Wilderness Back Trail Adventure is a Segway tour through the scenic paths around The Campsites at Disney's Fort Wilderness Resort. A cast member will guide you on your journey, sharing trivia and tips through an electronic headset device (which everyone will be sporting during the tour. Welcome to the ~future~, folks).  You'll also make a couple of pit stops along the way at the stables of the Tri-Circle-D-Ranch and Bay Lake.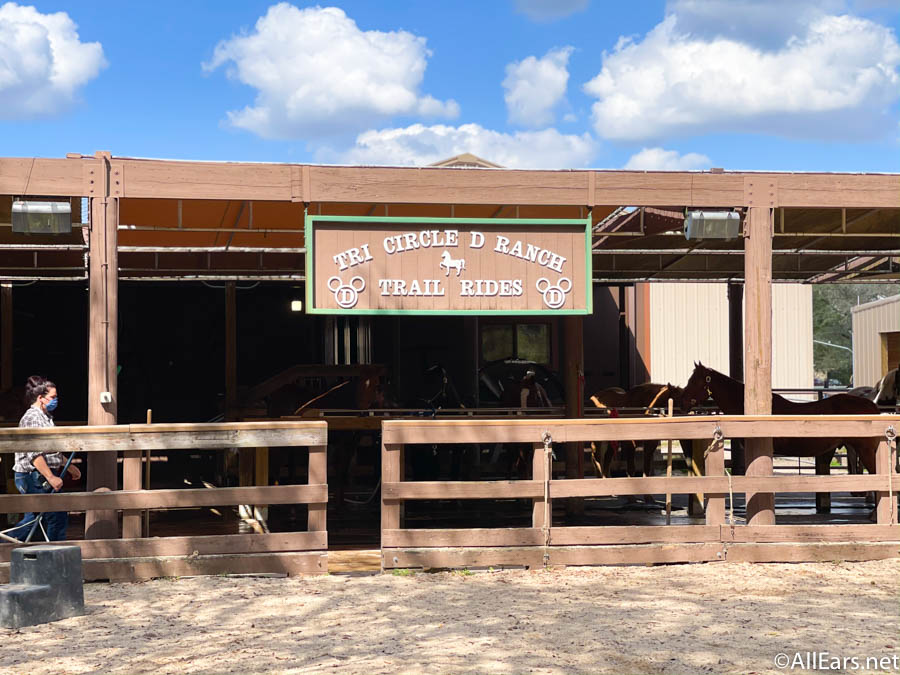 This 2-hour circuit costs $90 per person and is only available for guests 16 years of age or older. Much like the horse rides, you've GOTTA have proper footwear for this tour. Flip-flops and sandals are not allowed. And don't worry if you've never ridden a Segway before! There'll be a tutorial going over everything you need to know – plus a quick practice session – beforehand. 
The tours start at 8:30 AM sharp – but you'll need to arrive 15 minutes before the tour starts to check-in. 
Also, make sure you've got the right means of transportation to get over to the resort in time for your reservation. If you're not staying on Fort Wilderness property and your hotel is a little more out of the way, then Disney's complimentary transportation might not be up and running for the day just yet. So make sure you're able to drive yourself or go ahead and plan to book a rideshare – like Lyft or Uber – so you don't miss your tour!
Cash In Early on Your Scavenger Hunt
Cheater, cheater, pumpkin-eater!
Hey, it's not cheating if a Disney cast member *asks* if you want your completion prize early… correct?
During the EPCOT festivals, you can pay around $7-$9 for a scavenger hunt board. These scavenger hunts will have you go around the ENTIRE World Showcase, tracking down "hidden" objects that will help you complete your game board.
If you're hesitant about purchasing a game board, thinking that you may not get a chance to complete it and earn a prize, take comfort in knowing that a cast member will more than likely ask you as you're making your purchase if you want your prize before or after you complete the game.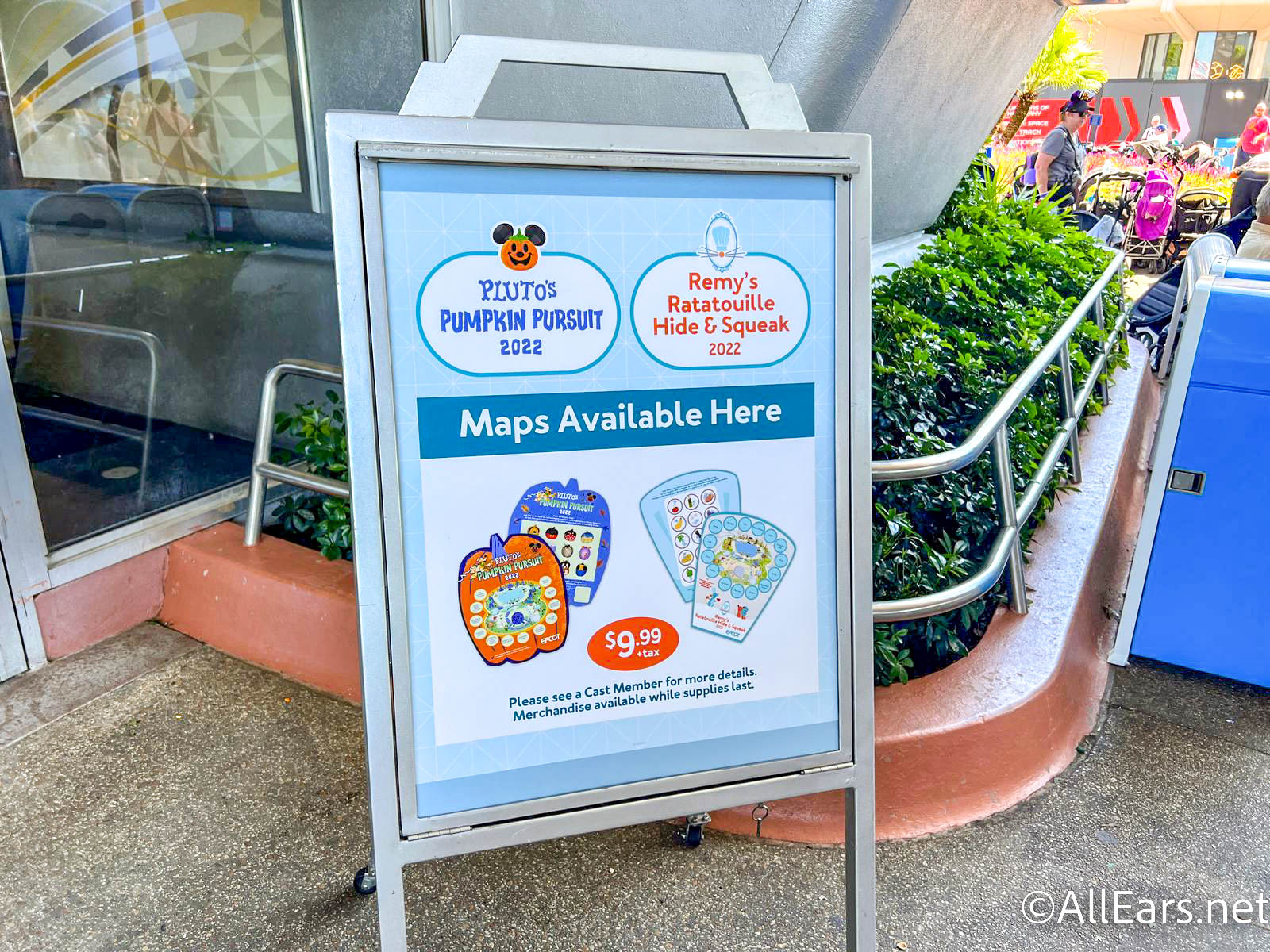 Of course, you can always say "after," if you want that extra incentive to actually complete the game. BUT if you DON'T think you will and you'd like your prize up front JUST in case you don't get back around to redeeming it, a cast member will stamp your board and let you go ahead and pick out your unearned reward. (I'm just kidding – you paid for that thing, so pick it up when YOU want to pick it up!)
Stay in a treehouse
Let your inner child rejoice and make their dreams come true by not just staying in a super cool treehouse, but staying in a super cool tree house IN Disney World!
At Disney's Saratoga Springs, you can stay in a Treehouse Villa – which includes 2 queen beds, 1 queen sized sleeper sofa, 1 bunk bed, and 1 twin-sized sleeper chair. Not to mention you'll also get a beautiful view of the woodlands on your private patio.
When you're not in the parks in the middle of the action, you can escape all of your cares, worries, and (for the most part) Genie+ anxiety in your treehouse retreat!
Customize your celebration button
We here at AllEars are ALL ABOUT those totally-free celebration buttons you can ask for at the front desk of your Disney World resort or at any of the Guest Relations locations at the four theme parks. You can get a celebration button to commemorate special events like birthdays, anniversaries, and first visits. Wearing these buttons around the property doesn't just look stylish – it could also earn you a free dessert at one of the Disney World restaurants. (Which, granted, is not guaranteed EVERY time at EVERY restaurant, but it sure is a nice little magical moment when it does happen!)
For an extra $3 you can get your celebration button ALL decked out to look more dapper than ever.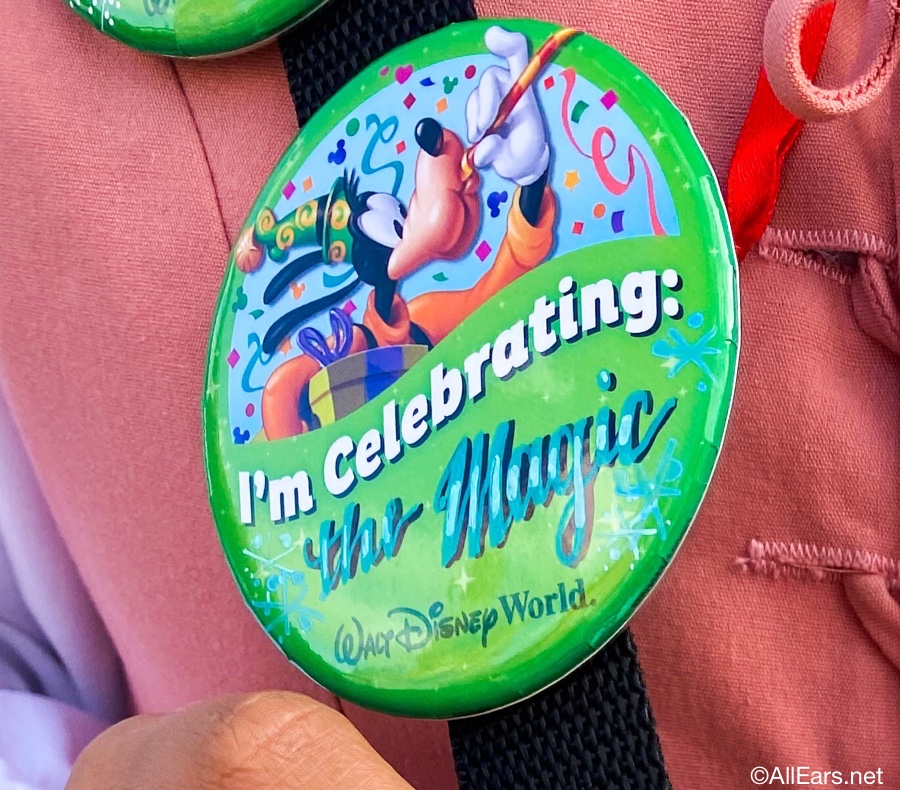 Customizations happen at the Ye Olde Christmas Shoppe in Magic Kingdom. There, a cast member will provide that artistic flair to help personalize your button even further through a variety of colors and fonts. 
Skip the MASSIVE Gideon's line
You've got an epic craving for one of those massive, half-pound cookies, but waiting in a 3-hour virtual queue just doesn't sound so enchanting, does it?
Gideon's Bakehouse is one of the most hoppin' places in Disney Springs. In order to snag a cookie or bakery item at this slightly-spooky/extremely scrumptious location, you're gonna have to enter a virtual queue. These queues could wind up being well over 2-3 hours long, which might not be a problem for you if you plan on passing that time shopping and dining around the Springs. However, if you were just planning on grabbing a cookie and booking it on out of there, you've got another thing coming.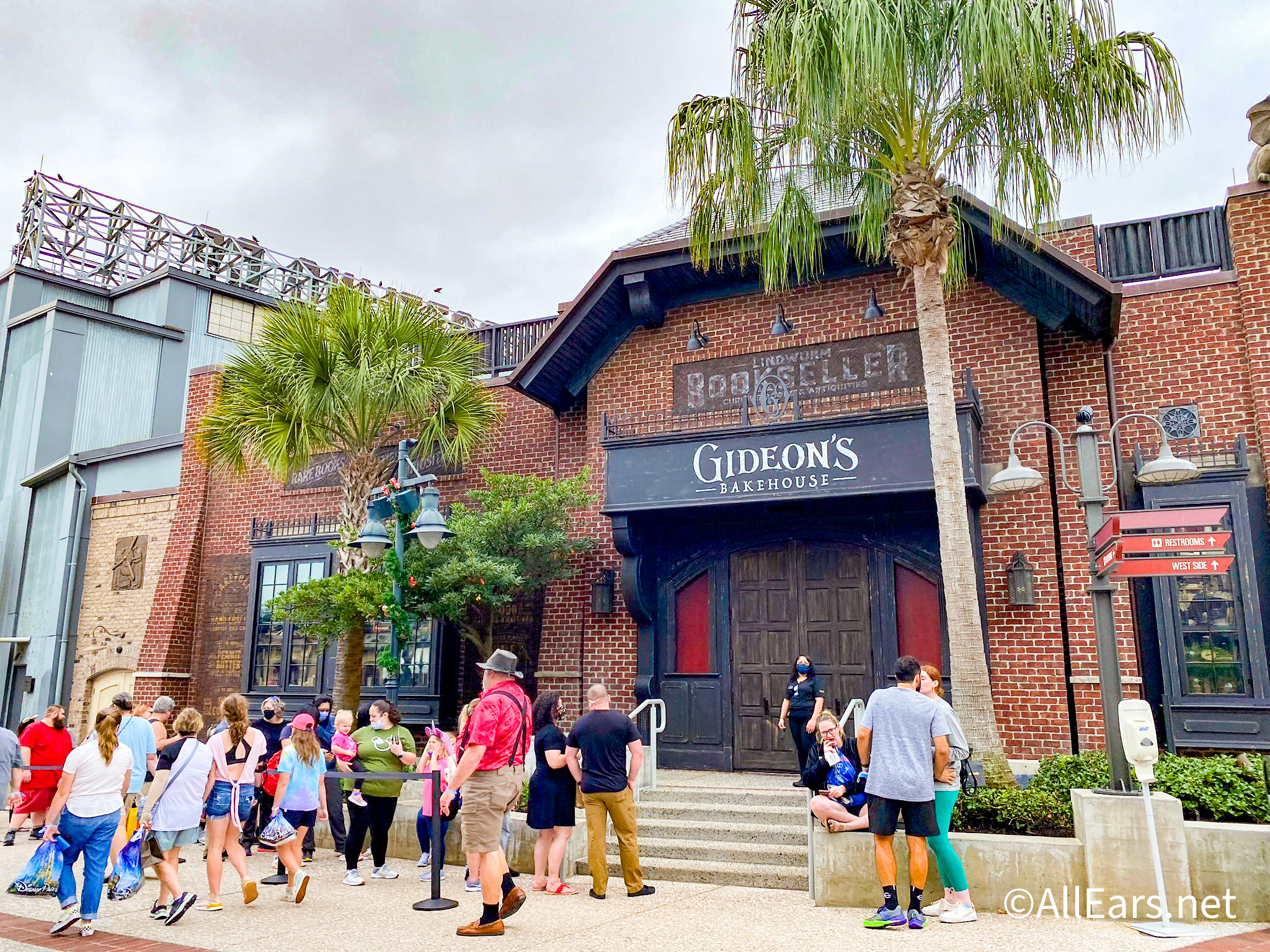 But what if we told you there was a way to completely skip over that MASSIVE Gideon's line – no virtual queues necessary?
If you drive (or rideshare) on out of the Disney Bubble and head over to Orlando's East End Market, you can track down Gideon's OTHER store front (which is actually the OG bakery of the two).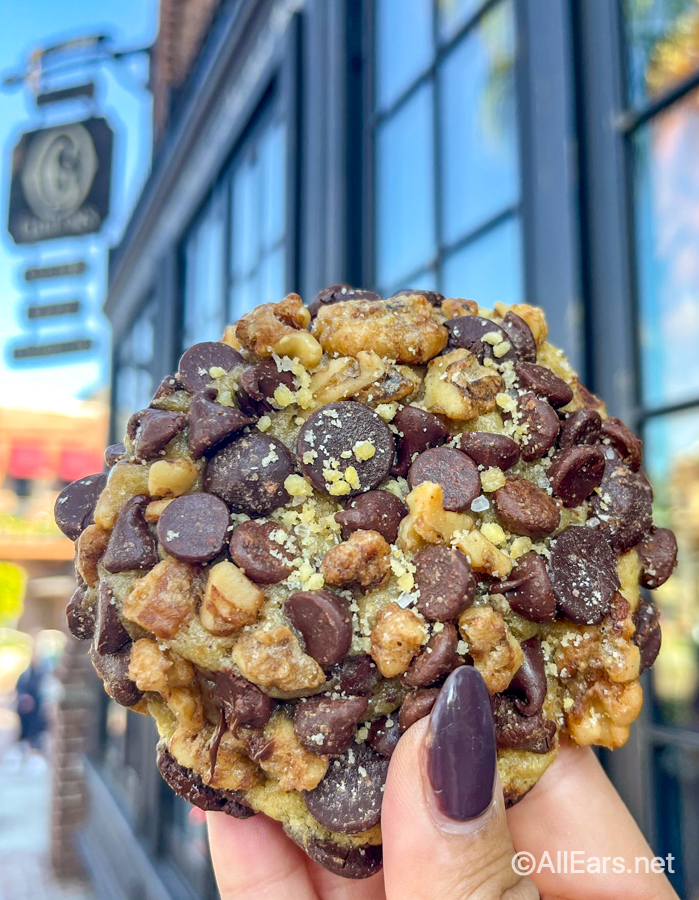 The cookies and other offerings are the SAME here – and you're not going to have to wait in a forever-long line to access them.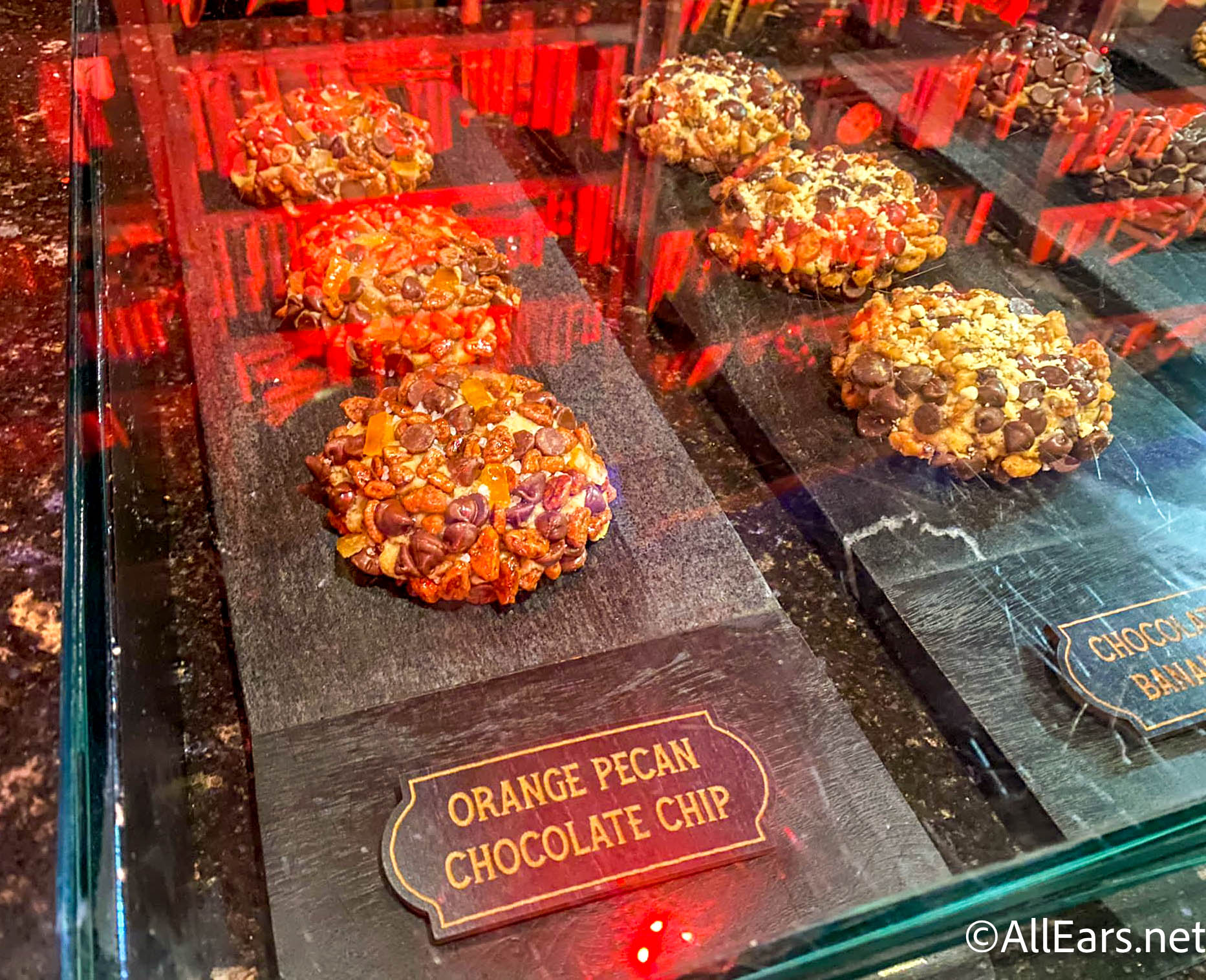 Now granted, this is a little bit of a drive (like, over a half hour away from Disney Springs), but you can save even MORE time with your cookie orders if you submit a pre-order for the East End Market location (which is something you can't do at the location in Disney Springs). The menu is more limited when it comes to the preorder options, but it does give you the ability to jump into the store, grab your cookies with literally ZERO wait, and scoot-scoot-skeedaddle on outta there. 
Disney World is SO MUCH MORE than just their theme parks – and this was only a GLIMPSE of all the offerings available on property! Keep checking back with us for more unique activities and updates so that you can add a little *pizzazz* to your future Disney-fied vacation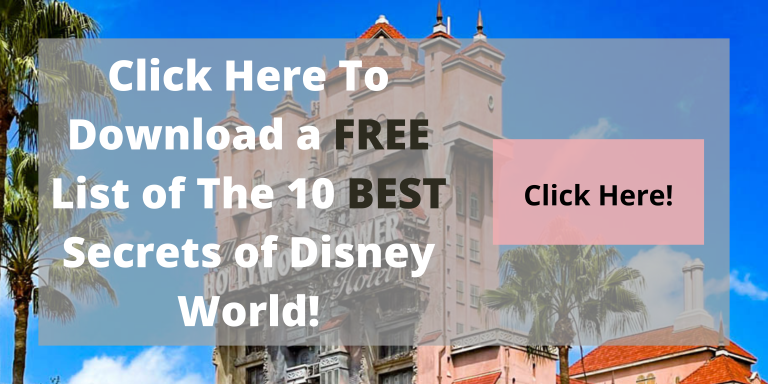 Have you done any of these unique experiences in Disney World? Let us know in the comments!