So, you've decided to spend Christmas Day in Disney World — how exciting!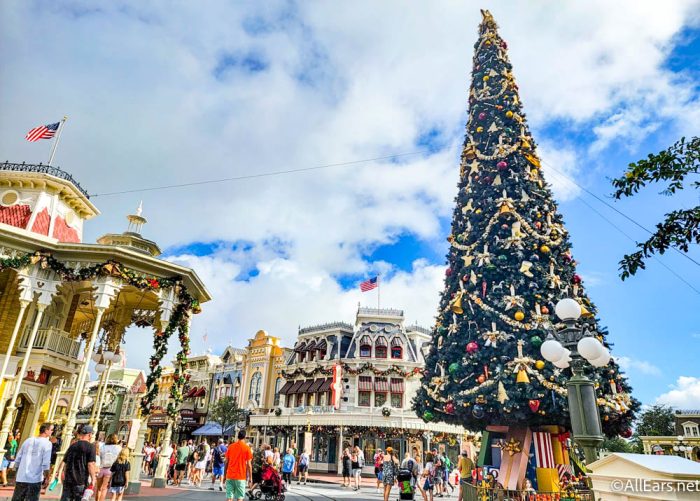 We've been following along with all the holiday news this year; what snacks you can get, what entertainment you can see, and everything in between. If you're going to be in Disney World for Christmas Day, one of the busiest days of the year, we've got some tips to help you make the most of your visit.
While Christmas Day in Disney World can be joyous beyond words, there's also lots of stress that Disney World can cause, even on a normal day, so that'll be heightened on a holiday. As much as you want everything to go perfectly, that's what everyone is thinking, and not everyone's day can be perfect. So prepare for some changes in the plan, and you'll be golden.
1. Utilize Disney Genie+
We know, we know, you're likely already disliking this tip. The truth is though, Christmas Day is one of THE busiest days in Disney World, rivaling summer crowds. So if you don't want to spend most of your day waiting in lines, spending extra money on Disney Genie+ may make a huge difference in your day.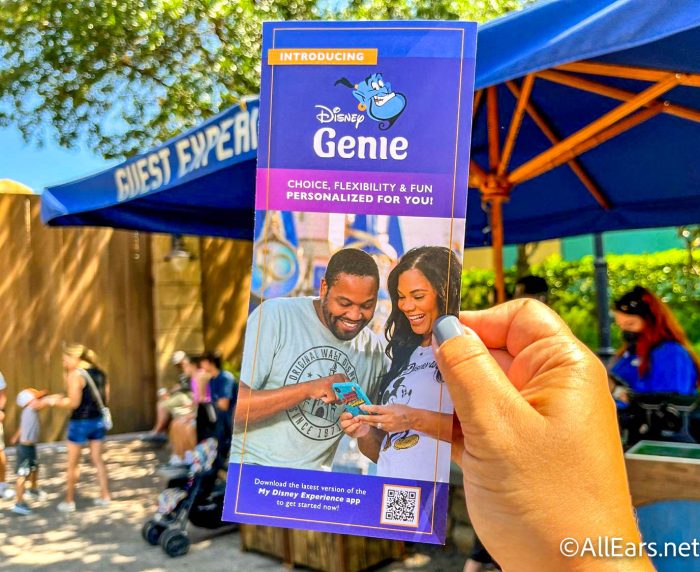 We've got a whole guide on how to use Disney Genie+, so if you do decide to purchase it for your trip, be sure to do lots of research beforehand.
2. Plan Your Meals Ahead
Now, you don't have to plan every detail ahead, but planning ahead where you'd like to eat can help you make sure you mobile order your food before the masses!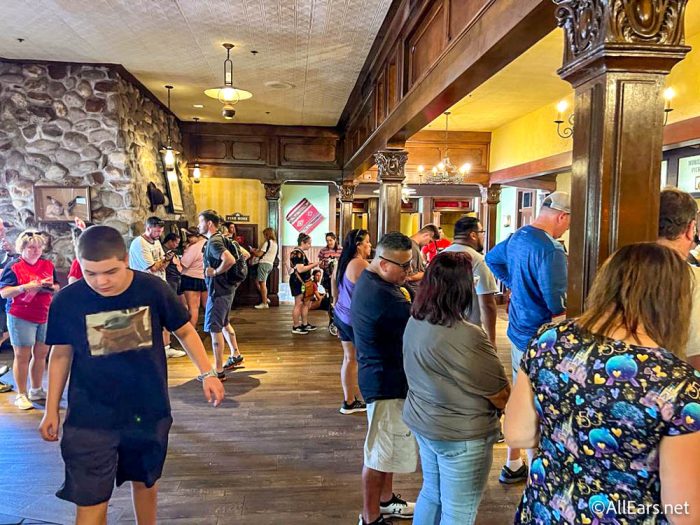 Any day, but on busy days especially, mobile order slots for certain restaurants fill up very quickly. So if you go to try and order when your family is hungry right around noon, loads of people in the park had the same idea, and now there are no slots available until 3. So plan ahead where you'd like to eat, and order your food early!
3. Pack Some Snacks
Piggybacking off of the last tip, in case you don't get to mobile order until later than you would have liked, bring some snacks with you into the parks to avoid a hangry group.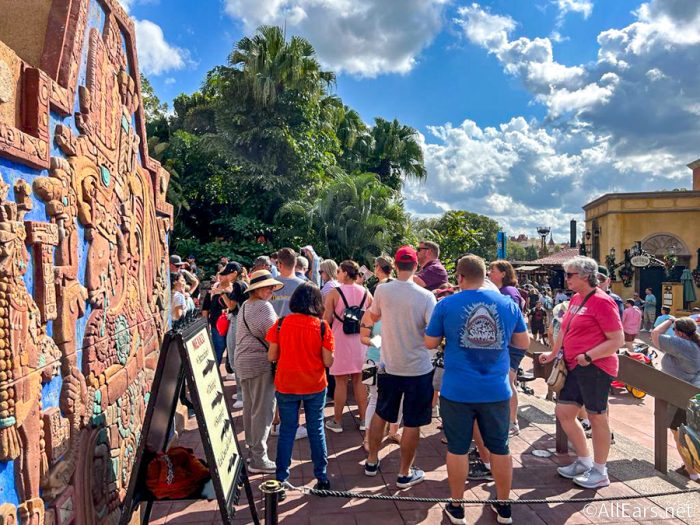 Or, if you get stuck in a line and suddenly someone from your party is starving, you've got something for them to eat and can avoid the negativity hunger can cause that will quickly ruin a day.
4. Make It Fair!
Before you start your trip, get a good idea of at least one thing everyone in your party really wants to do. This way, you can plan your day making sure that everyone gets to do at least one thing that was on their list.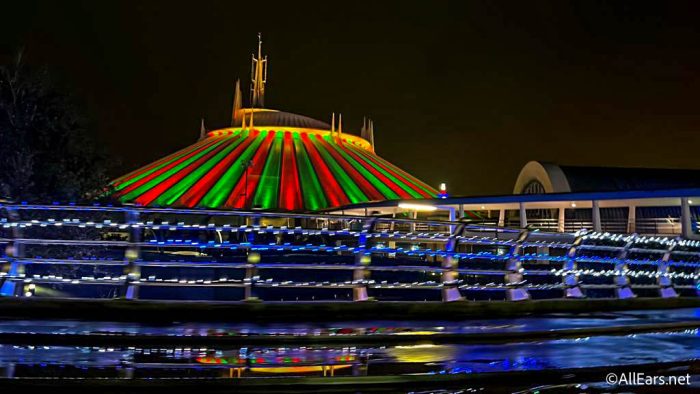 This will also (hopefully) avoid anyone in your group complaining they didn't get to do anything they wanted, which can also ruin a day very quickly.
5. Don't Miss Special Entertainment
Since it's the holiday season, there's special entertainment in the parks you won't want to miss!
This special holiday entertainment can only be seen once a year, so take a look at your My Disney Experience app to see what will be offered on Christmas Day.
6. Prepare For Cold & Rainy Weather
You may be thinking, "It's Orlando! It won't really be cold." The truth is, it CAN get cold! And rain is another easy possibility as well.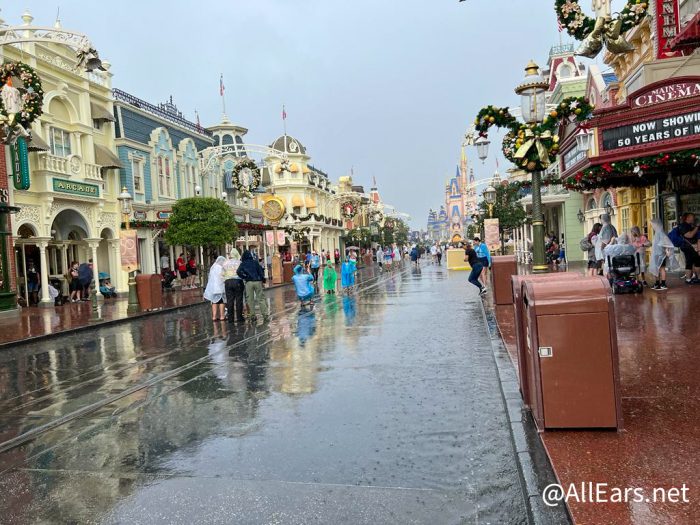 So be sure to pack a jacket and poncho/raincoat to bring with you into the parks. Nothing can ruin a lovely Christmas day like being cold and wet, so be prepared!
7. Expect The Crowds
This may sound redundant at first, but we promise, it's important to go into the day expecting the crowds.
Going in expecting lines to be long and squeezing through areas that are an absolute nightmare sets you up with realistic expectations, so you're not disappointed or angry when you get there. Mentally preparing yourself and your group can go a long way!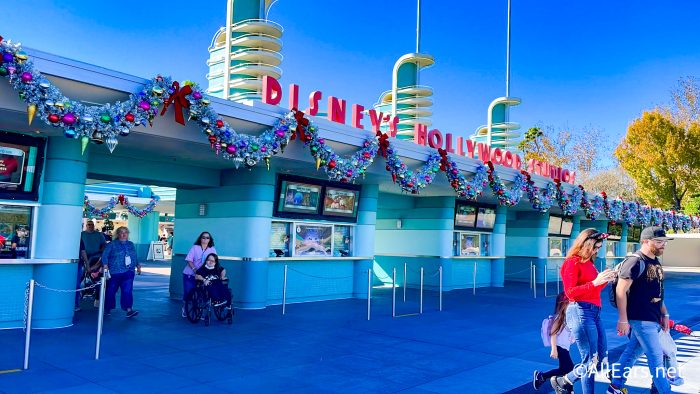 There you have it! 7 Tips that will help make your Christmas Day in Disney World the best it can be. If that's not enough for you, we've also got tips on what to do when you lose something in the parks, as well as tips for large families. Stay tuned to AllEars for all our latest Disney World and holiday tips!
Join the AllEars.net Newsletter to stay on top of ALL the breaking Disney News! You'll also get access to AllEars tips, reviews, trivia, and MORE! Click here to Subscribe!

Would you ever spend Christmas Day in Disney? Tell us below!