You probably already know this about Disney World, but just in case you're new here, we've gotta tell you: Minnie ears are kind of a big deal.
Lately, we've seen some awesome (but expensive) Vera Wang Minnie ears, some that actually smell like syrup, and a set of fuzzy tie-dye ears that left us a little bit confused. Now we're back with NEW Mickey ears that are perfect for all the Jedi AND Sith out there!
We found the newest Mickey ears at Tatooine Traders in Disney's Hollywood Studios.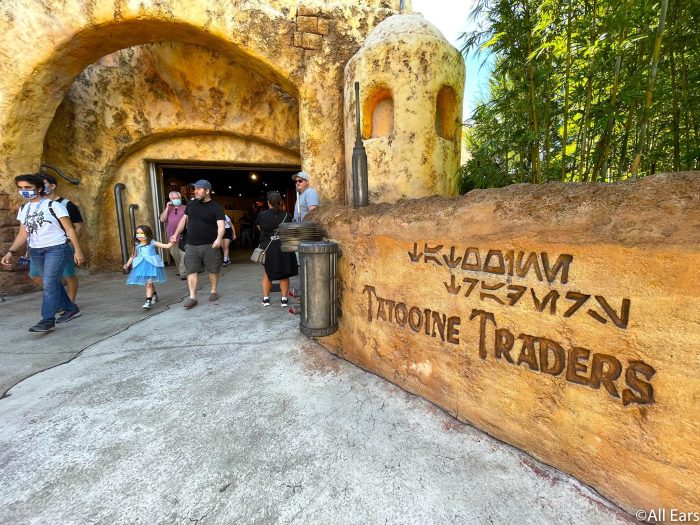 This shop has all kinds of Star Wars gear, and today they debuted these light-up Mickey Ear headbands that look like they came straight from a galaxy far, far away. (We've seen these ears over in Disneyland, but they're new to Disney World.)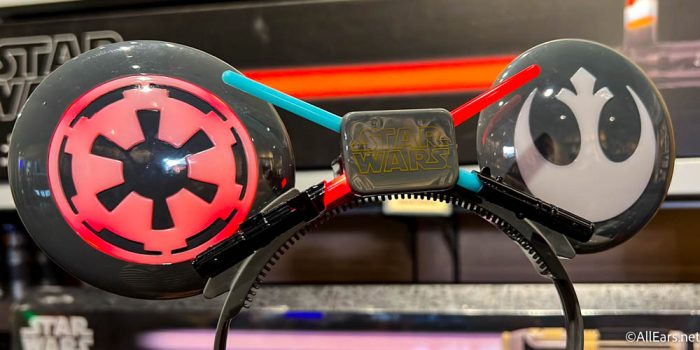 With these ears, you don't have to choose sides! They have the symbol of the Resistance on one ear…
…and a First Order symbol on the other. The dual symbols are the perfect way to confuse the stormtroopers as you fight for the Resistance, if you ask us.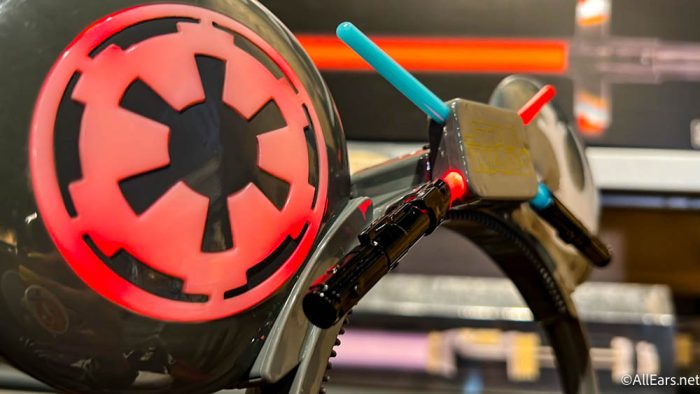 The ears light up blue and red (blue for the Resistance, red for the First Order), just like the crossed blue and red lightsabers in the middle.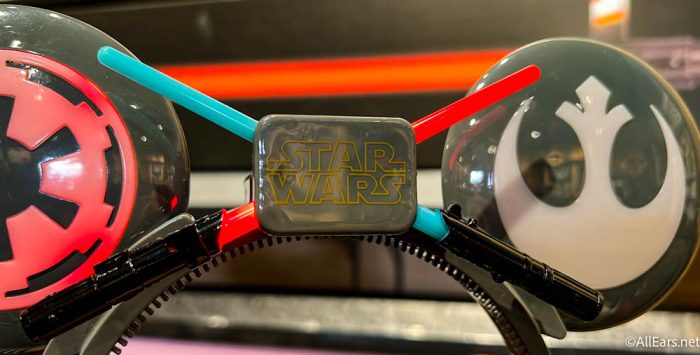 There's also a Star Wars logo front and center on this new accessory. You can grab a pair of ears for $22. Note that these ears are made of plastic, so they might not be quite as comfy as the padded material that we've seen on other Mickey ears.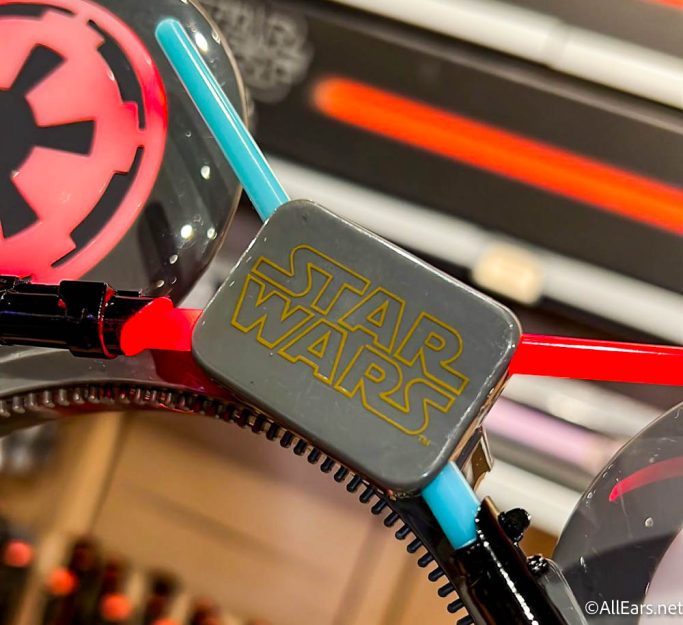 And if you want to expand your Star Wars Mickey ear collection, we've seen some other options in the parks as well, like these Ahsoka ears…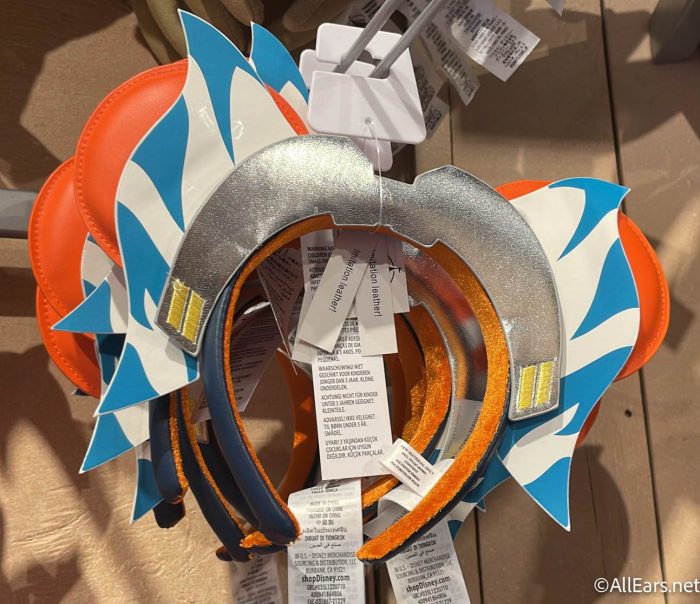 …and these awesome Chewbacca ears.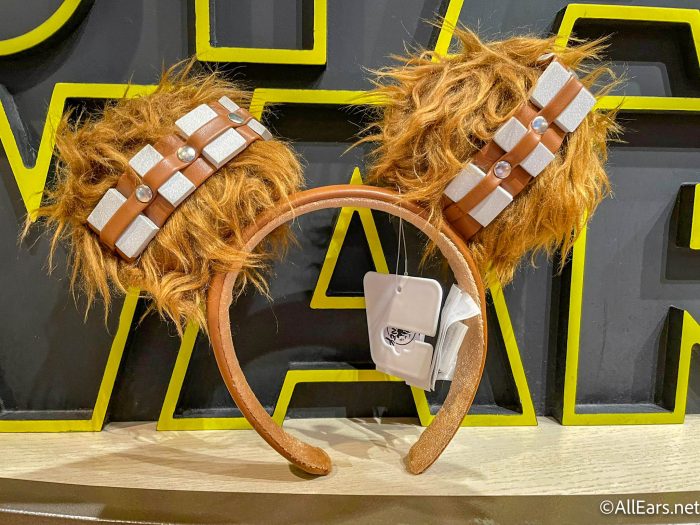 Stay tuned with AllEars, and we'll let you know about all the latest Disney merchandise.
Which Star Wars Mickey ears are your favorite? Let us know in the comments.