The hardest part about any Disney World trip is the end. Driving out of the parks after an exciting and delicious (though also potentially exhausting) vacation typically brings on some very sad feelings.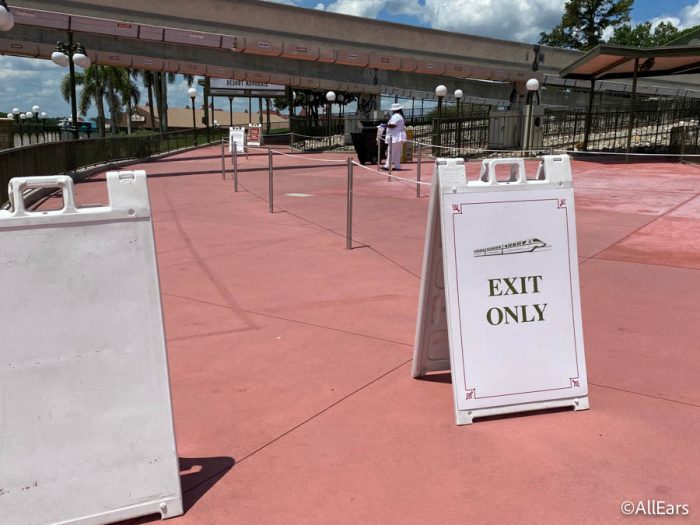 So of course the best thing to do to pull your spirits back up is to plan another Disney World trip! But how do you know when the time is right for another trip?
Here are 10 tell-tale signs that it's time to pack those Mickey ears and head back to Orlando.
You Catch Yourself Humming the Parade or Fireworks Music
Wherever you are during the day, you catch yourself humming the songs from Disney World's shows and parades. Maybe it's the new "You Are the Magic" theme that features during Disney's new Enchantment show in the Magic Kingdom.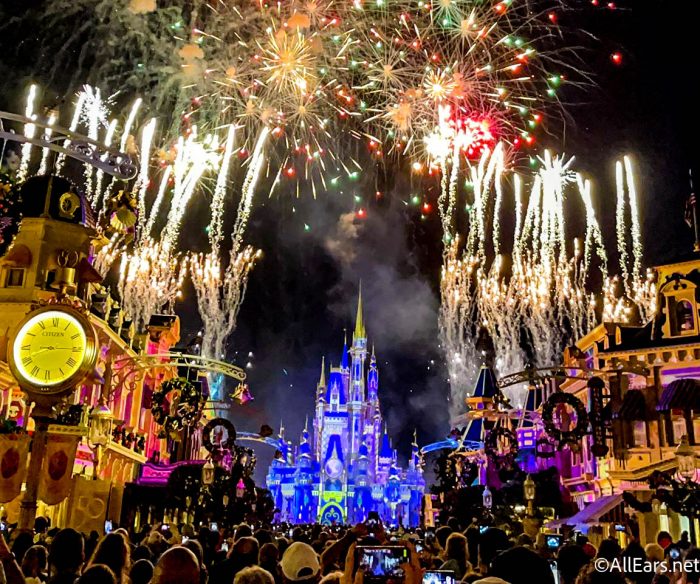 Or it might be the multilingual Disney songs from EPCOT's Harmonious.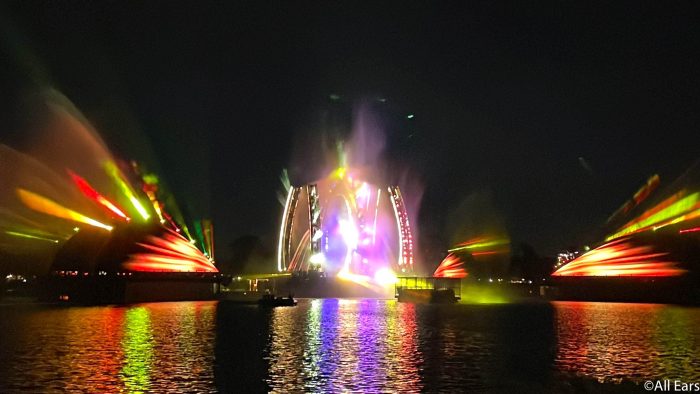 Maybe it's the song from shows past or parades that haven't returned to the parks yet.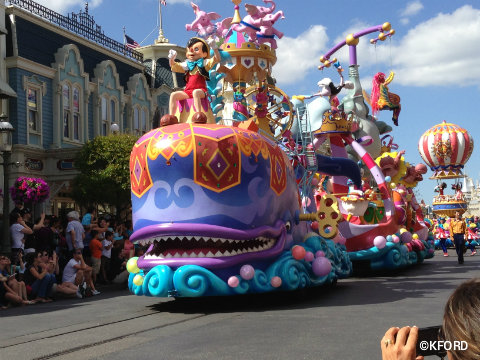 No matter which tune is continually worming its way into your brain, this is a sure sign that you're overdue for another magical evening of fireworks and Disney music.
You Just Can't Go Another Day Without a DOLE Whip
We know the feeling. You know there are other desserts and snacks out there, but none of them will really do the trick. You're craving the sharp tang of a pineapple soft serve or maybe the smooth sweetness of the coconut version. What you need is the cold, fruity goodness of a DOLE Whip.
Whether you go for the classic pineapple, a swirl of flavors, or a float, you really can't make a bad choice when it comes to DOLE Whips (except, of course, the choice to not buy one at all. That is a bad choice.).
You See Hidden Mickeys Everywhere
Hidden Mickeys can be found all over Disney World (trust us, we've found some obscure ones in the parks), but maybe you're starting to see them in other places too.
Did that part of the grain on your hardwood floors always look vaguely Mickey shaped? And what a strange coincidence that the clouds are forming a Mickey head as well!
Everything from the oranges in the fruit basket to the jewelry on the bathroom counter seems to be turning into hidden Mickeys. It's a clear sign that Mickey himself is calling you back to Disney World.
When the Kids Get in the Car, You Give Ride Instructions for Fastening Seat Belts
As soon as everyone is seated, you ask them to please keep their arms and legs inside the vehicle at all times. You might even go as far as to say, "Please stand clear of the doors. Por favor manténgase alejado de las puertas," turning your van into the iconic Monorail.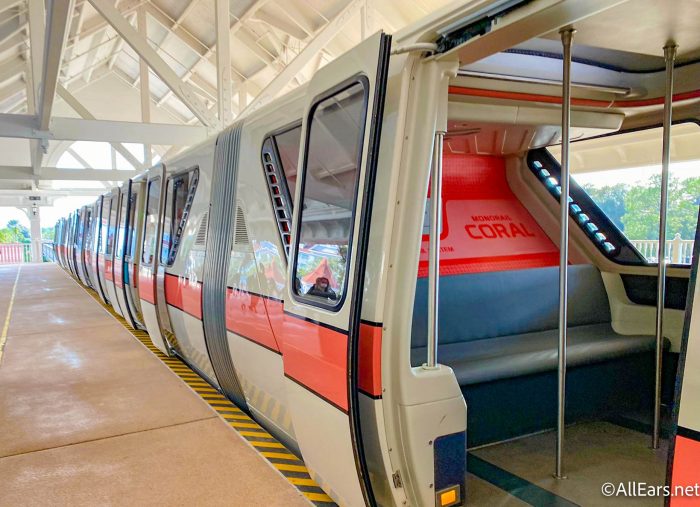 As the kids roll their eyes at you, you can be planning exactly which roller coasters and attractions you're going to hit first on your next trip, since it's clearly time to revisit them now.
You Eat a Regular Waffle and Think "Something Is Missing"
Oh ya! It's supposed to be Mickey-shaped. Why are non-Mickey-shaped waffles even a thing?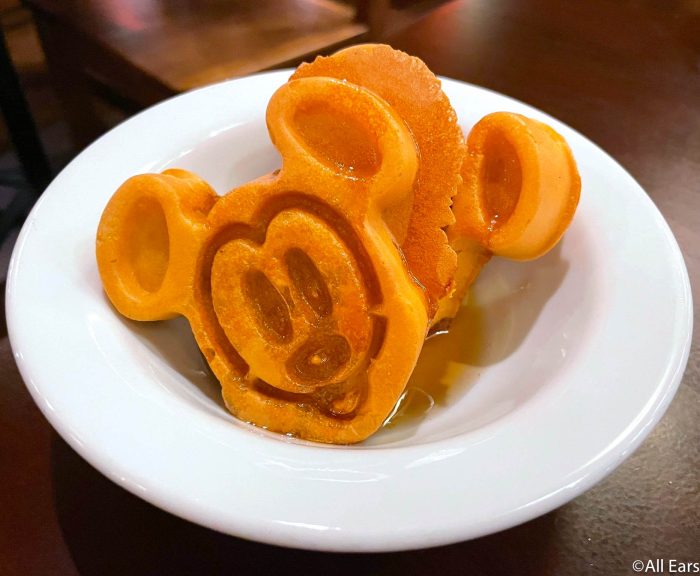 You might notice similar feelings when eating a normal ice cream bar or soft pretzel. What is even the point of snacks if we can't have them in the shape of our favorite mouse?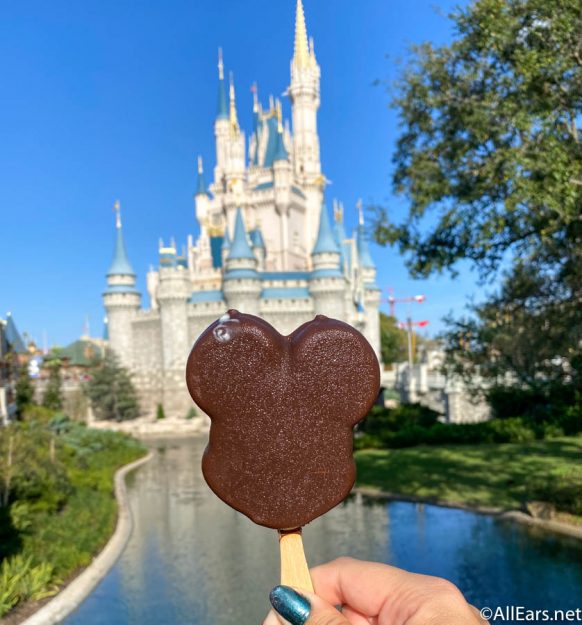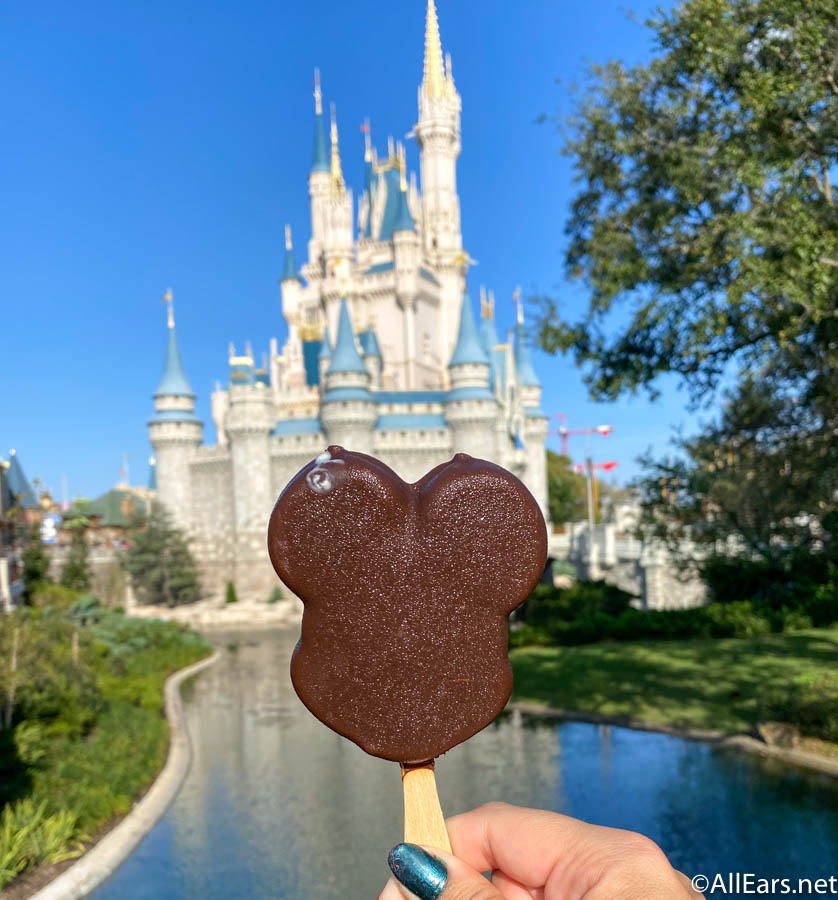 Although you can sometimes get delightful Mickey-shaped snacks at most local grocery stores, they're just not the same as the treats you can find inside the Disney World parks. And yes, the Mickey waffles by themselves are worth planning an entire trip.
You Try to Get Into Your House by Scanning Your Watch
And you have to tell yourself on repeat, "It's not a MagicBand, it's not a MagicBand, it's not a MagicBand."
Since you can just scan your band on your Disney World hotel room door to get in, we totally understand the confusion. But so far, there is not an option to scan into your house in the same way.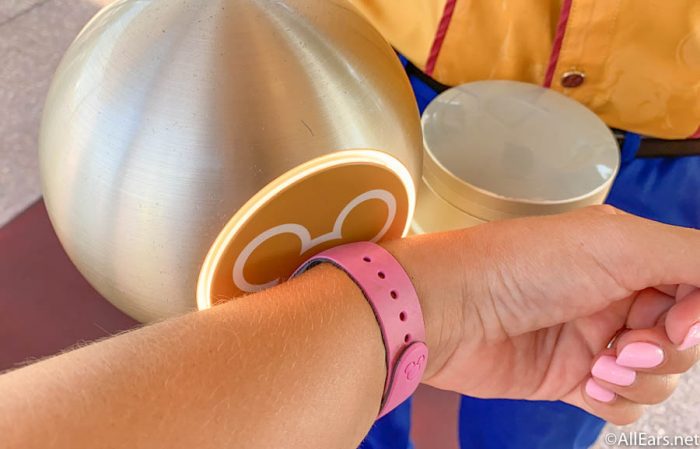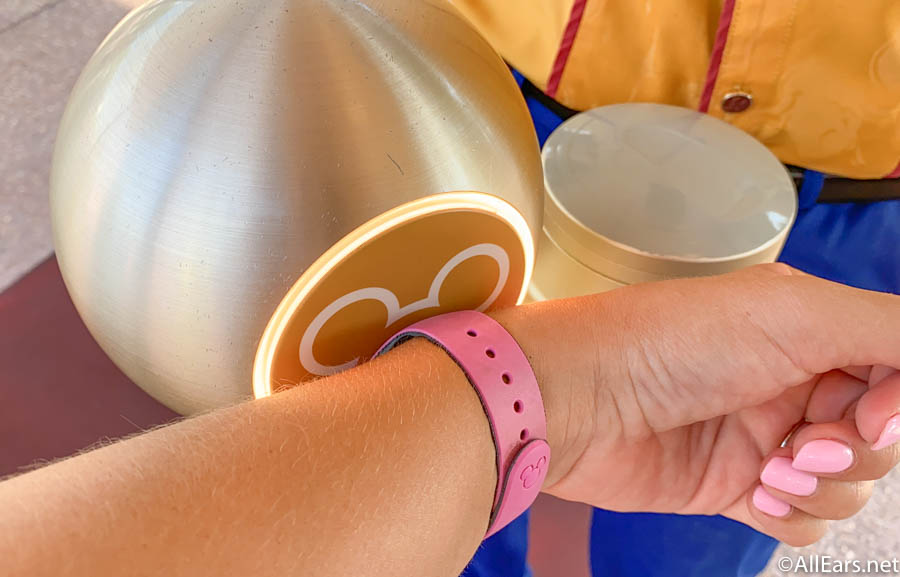 Until that becomes a possibility, we'll just be booking our next stay at a Disney hotel, thank you very much.
You "Accidentally" Search for Disney World on Google Maps
You're just curious, you tell yourself. Maybe the distance from your house to the Cinderella Castle has changed a little bit. And what's traffic like this time of year?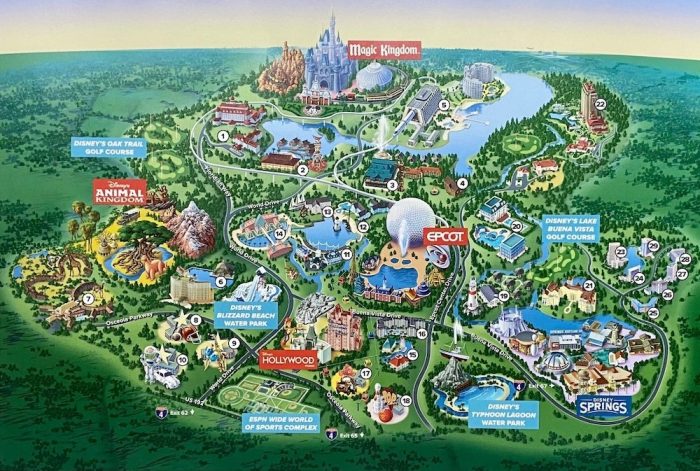 You might even start planning where you could stop along the way. That's the real hint that it's past time for another trip to the parks.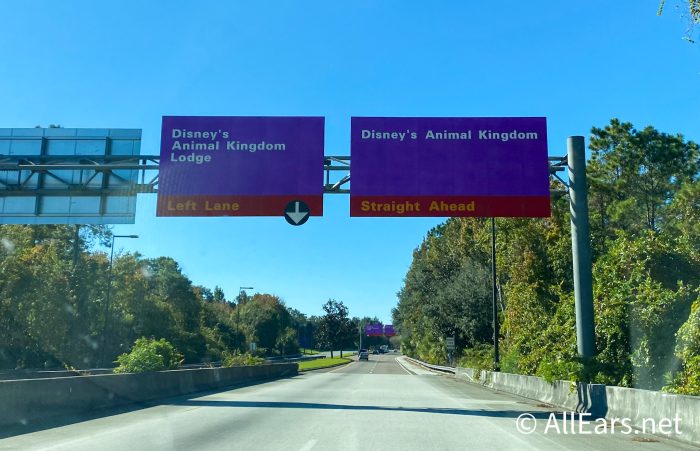 If you're actually considering packing up the family to endure another looong drive to Orlando, it means it has been long enough that you forgot how tough those family road trips can be. Don't think about that now, though. Just grab the keys and get going!
Somehow There's Always a Tab Open on Your Computer with AllEars Videos. Weird, Right? 
What? Who pulled up that YouTube video about underrated rides at Disney World? It can't have been you, but since it's up anyway…might as well check it out.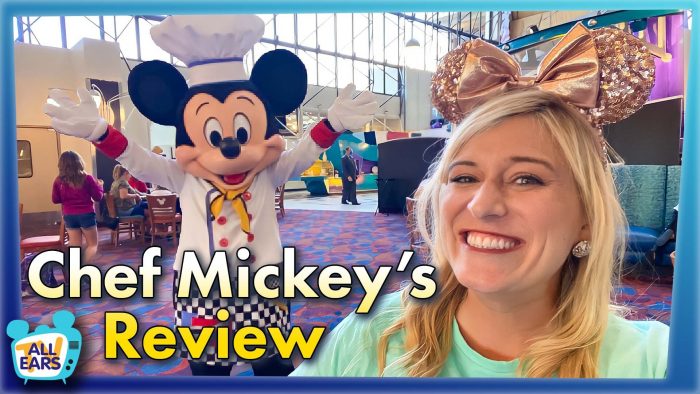 If you can't get away from the Disney World blogs, social media posts, and videos, then you might want to just take our advice and start planning. You've got all that great information about planning a fantastic trip handy, so you probably should put it to use!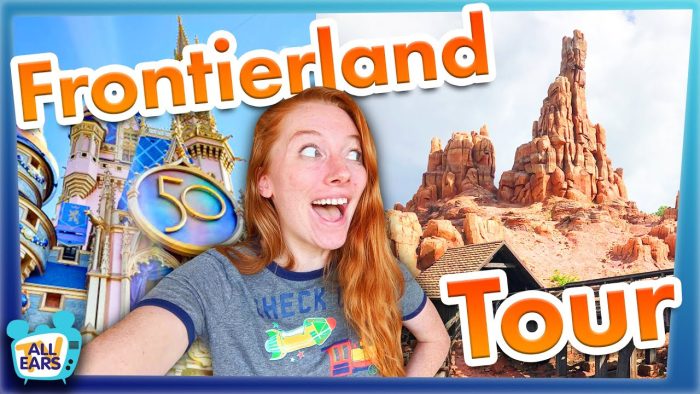 Here at AllEars, we feel strongly that a trip to Disney World is rarely a bad idea. There are better or worse times to visit depending on your preferences and crowd levels, but you can always make the most of your time in the parks. Just keep following our blog and social media to get all the best tips as you plan!
You're Starting to Sing "it's a small world" on Repeat. On Purpose. And You Like It. 
This is actually an emergency symptom. If you're singing "it's a small world" repetitively on purpose and enjoying yourself, you are WAY past due for another trip to the Magic Kingdom.
Hurry and start planning before it's too late! You've got to get on that boat to see the singing dolls from around the world pronto.
You Plan an Outfit Around Your Minnie Ears and Strongly Consider Wearing the Ears to Work
If you've pulled out your Minnie ears and started planning outfits to match them, you're already in the early stages of planning a Disney World trip. And when you've left the house with the ears on your head to run some errands or go to work, you've officially entered the "needs to go to Disney World immediately" stages.
Don't panic — this is normal. The easy solution is to snatch up some hotel reservations, grab those park passes, and take that amazing outfit where it belongs: to Disney World!
And while you're there, you might pick up some new Minnie ears, which will prompt new outfits at home, which will inspire more Disney World trips…you get the picture. Is it a problem? We don't see a problem.
If you've seen any of these signs in yourself, you should probably go ahead and get started with that next Disney trip (if you don't already have one in the works, of course!). And keep following AllEars for all kinds of tips and info to help you plan the best trip possible.
When is your next trip to Disney World? Let us know in the comments.
Join the AllEars.net Newsletter to stay on top of ALL the breaking Disney News! You'll also get access to AllEars tips, reviews, trivia, and MORE! Click here to Subscribe!