Hi, AllEars readers! If you would like to read more information regarding the temporary closures at the Disney Parks, please
click here for a list of closures at the Disney Parks
, or
click here for some of our most FAQs
. From all of us at AllEars, our thoughts are with those affected. While the Disney Parks are closed, we will continue to write articles and bring you AllEars TV videos to enjoy and for our readers to use once the parks reopen. 
---
There's something magical about Mickey-shaped food that just makes it taste better. When it comes to ice cream bars it could be that the ears offer the perfect bite without ruining the structural integrity of the bar. And when it comes to the pretzel it could be that the center with Mickey's face offers more nooks and crannies to hold the salt.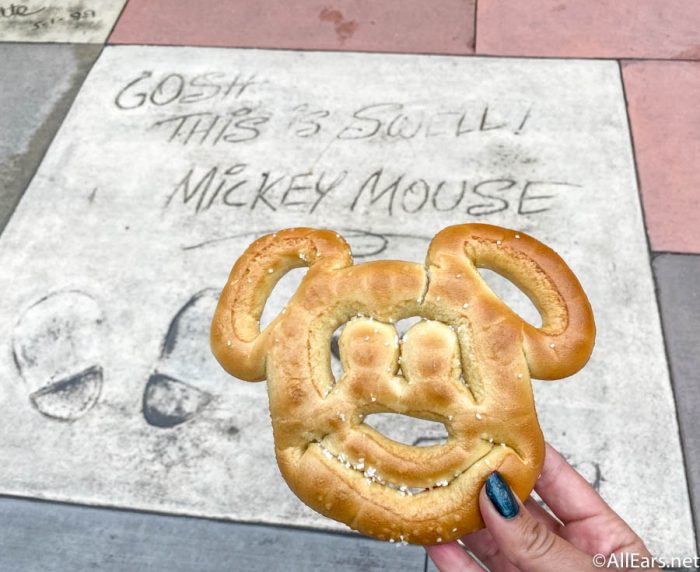 Whatever it is that makes these treats so tasty we can't get enough of them.  With the parks closed, we have been going through some serious withdrawals. Mickey-shaped food cravings, it's your time because we have the ultimate list of Mickey-shaped snacks you can make yourself!
Here are Mickey-shaped food recipes you've got to try!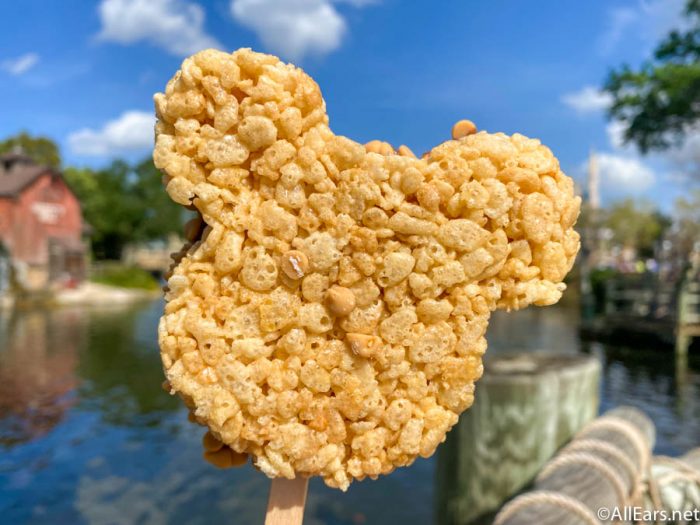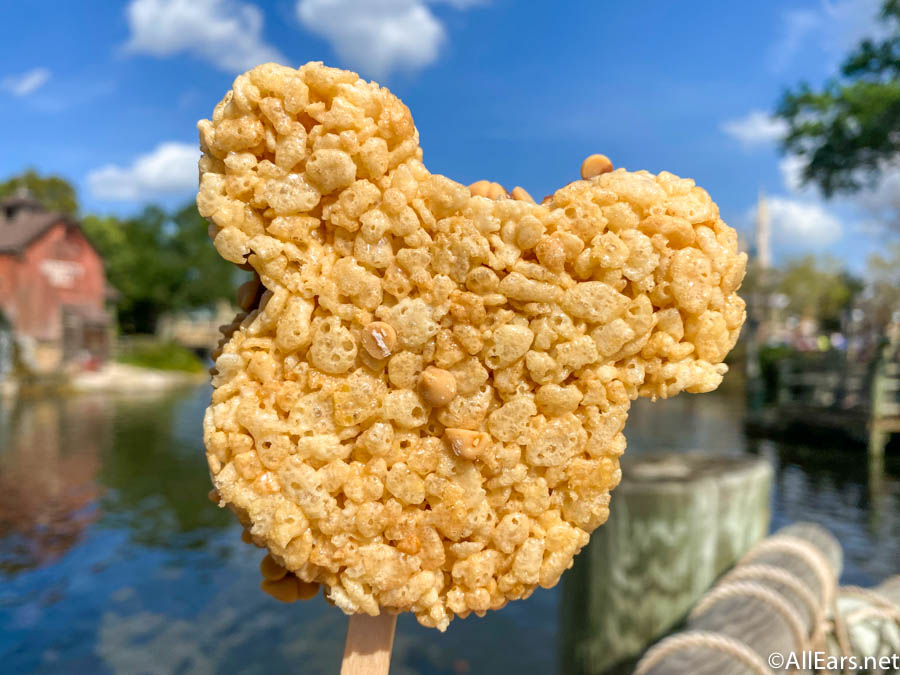 Mickey Domes
These are a wonderful dessert that can be found at Chef Mickey's at the Contemporary Resort. Mickey Domes are a dome of chocolate mousse atop an Oreo cookie topped with chocolate disk ears.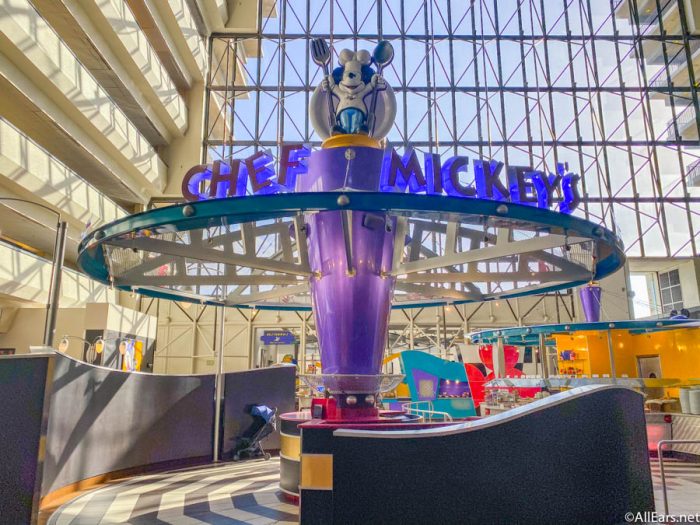 Ingredients
2 cups chilled heavy cream
4 large egg yolks
3 tablespoons sugar
1 teaspoon vanilla
1 package of gelatin
7 ounces fine-quality bittersweet chocolate (not unsweetened), chopped
Chocolate Coins for the ears
Oreo Cookies for the base
Heat 3/4 cup cream in a 1-quart heavy saucepan until hot.
Whisk together yolks, sugar, and a pinch of salt in a separate metal bowl until combined well, then add hot cream and gelatin in a slow stream, whisking until combined.
Transfer mixture to saucepan and cook over moderately low heat, stirring constantly, until it registers 160°F on thermometer. Pour custard through a fine-mesh sieve into a bowl and stir in vanilla
Melt chocolate in a double boiler or a metal bowl set over a pan of
simmering water (or in a glass bowl in a microwave at 50 percent power
3 to 5 minutes), stirring frequently. Whisk custard into chocolate until smooth, then cool.
Beat remaining 1 1/4 cups cream in a bowl with an electric mixer until it just holds stiff peaks. Whisk one fourth of cream into chocolate custard to lighten, then fold in remaining cream gently but thoroughly.
If you have dome-shaped molds, use them. Fill with the mousse mixture and let set. If you do not have molds, spoon mousse into small cups and let it set.
Once completely set remove from the mold, place atop an Oreo cookie, and add the two chocolate coins to the top for Mickey Ears. If using small cups, you could try turning the set mousse out onto Oreo cookies, or crumble the cookies on top, adding the disks for ears.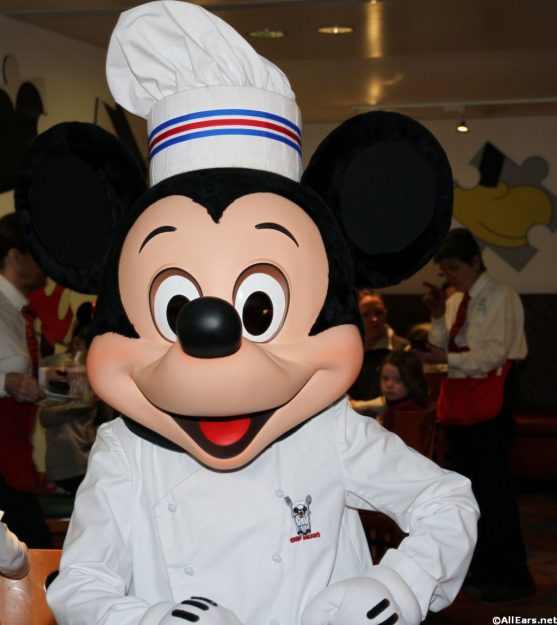 Mickey Beignets
Based on the classic New Orleans beignet, which is basically a french donut covered in powdered sugar, these have become a popular treat at the Port Orleans Resort. Now you can make them at home.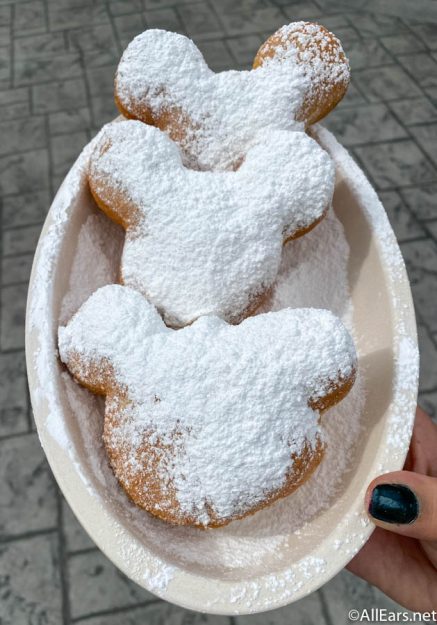 1/2 teaspoon dry yeast
1/4 cup warm water (105°)
1/4 cup sugar
2 tablespoons vegetable shortening
1/2 teaspoon salt
1/2 cup heavy cream
1 egg
4 cups all-purpose flour
1/2 cup boiling water
Vegetable oil for frying
Powdered sugar for dusting
Sprinkle yeast over warm water in a small bowl, stirring to dissolve. Let stand for 5 minutes.
Combine sugar, shortening, salt, heavy cream, egg, flour, and boiling water in a large bowl
Stir in yeast mixture.
With the dough hook attachment of an electric mixer on medium speed, mix the dough just until combined and smooth. Let dough rest for 30 minutes.
Roll to 1/4-inch thickness and cut individual beignets with a Mickey Mouse-shaped cutter or cut into 2 1/2 to 3-inch squares for an authentic shape. Cover cut dough with a towel and let dough rise until doubled in size in a warm, draft-free area, about 1 to 1 1/2 hours.
Using caution, heat 3 inches of vegetable oil to 350°F in a deep, heavy pot over medium-high heat. Fry beignets until golden brown, about 2 to 3 minutes, turning as soon as they brown on one side. Remove with tongs or a slotted spoon and place on paper towels to drain.  Dust warm beignets with powdered sugar and serve immediately.
If you are a fan of the boozy beignets from Port Orleans Resort, you can always infuse some into the finished beignets, but you will need a pipette similar to what they use in the resort.
Mickey Mac and Cheese
This is one of the comfort foods that you can get at Cape May Cafe full of cheesy goodness.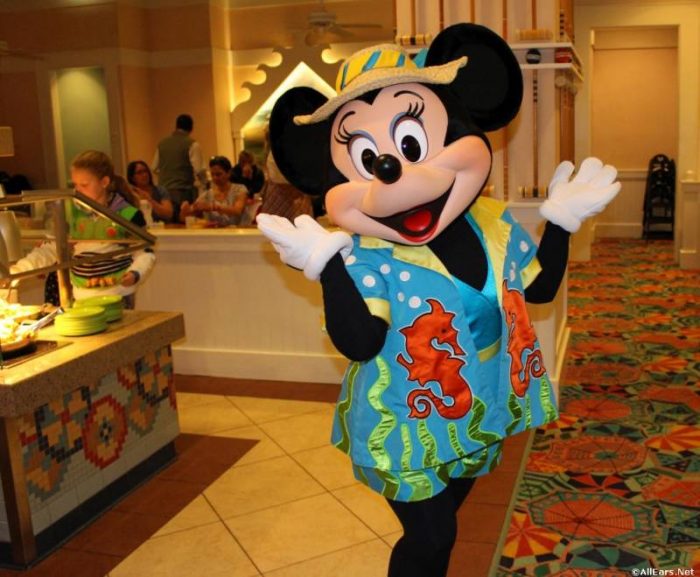 3 tablespoons all purpose flour
3 tablespoons butter
1 1/2 cup milk
10 slices American cheese, grated
1/4 teaspoon salt and white pepper, to taste
3 cups cooked pasta (Mickey-shaped, if you can find it!)
Melt butter in small saucepan, add flour and cook until slightly browned.
Add milk and whisk to incorporate.
Bring to a boil, take off heat, and stir in cheese to melt.
Season to taste with salt and white pepper.
Mix with cooked Mickey Pasta
Mickey Waffles
Mickey Waffles are an iconic Disney breakfast item that many look forward to on their trip. The main thing you will need to make this is a Mickey Waffle Maker, if you want to the shape, but honestly any waffle shape will work.
Follow package directions.
Beat eggs and wet ingredients together.
Add Golden Malted flour and mix well.
Stir in melted butter and mix thoroughly.
Ladle onto hot waffle iron and remove when golden brown.
These are just a few of the recipes that you can make from home while the parks are closed. For a full list of all the recipes in our library head here.
What is your favorite Disney recipe to make from home? Let us know in the comments.
Join the AllEars.net Newsletter to stay on top of ALL the breaking Disney News! You'll also get access to AllEars tips, reviews, trivia, and MORE! Click here to Subscribe!