One of the biggest questions you'll face when planning your Disney World vacation is: Where should you stay?
There are a lot of options between off-property and on-property hotels and three different tiers of resorts in Disney World.
How do you know where to stay? We're here to help you decide!
There's a lot of not-normal stuff going on in Disney World right now, with restaurants reopening, some transportation closed, construction projects at several hotels… the list goes on and on. With so many extra things to take into consideration, you might find yourself looking at some Disney hotels that you don't normally reserve!
In addition, the 50th Anniversary Celebration has begun, which brings a lot of crowds into the parks as well as tons of new things to see like snacks, merchandise, and attractions. We analyzed the hotel options, factoring in these new considerations, and here's what we suggest.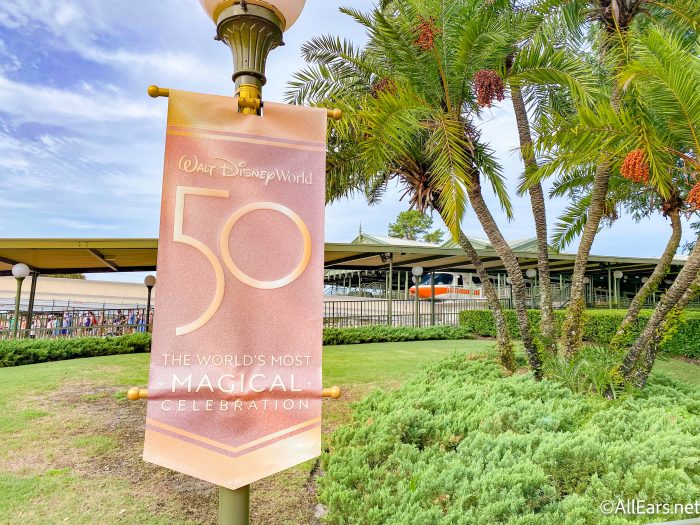 Transportation
The BIGGEST thing to think about when choosing a Disney hotel is going to be transportation. If your resort has awesome transportation to and from the parks, your stay will be more relaxing and enjoyable. You'll probably get to the parks earlier, which means you'll get on more rides.  And you won't be waiting for hours when the parks close to get a ride home. If you don't have a few options for transportation, it can be a big pain to wait on the buses.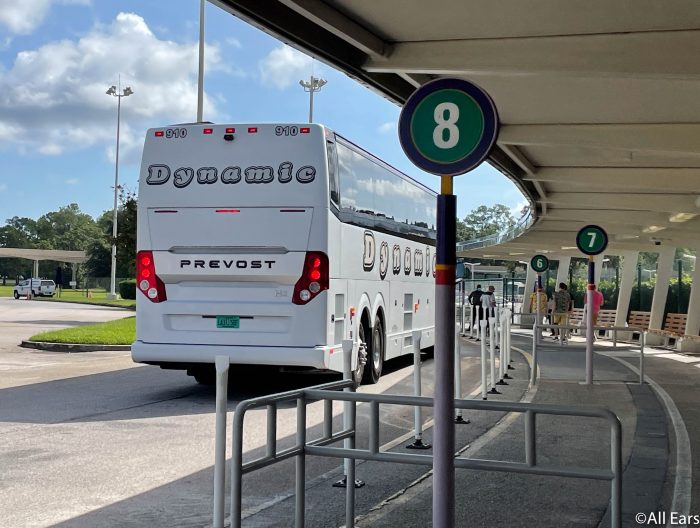 Let's look at each of the three tiers of resorts in Disney World (which are split up by price points and corresponding amenities). We picked a couple of resorts from each tier as the best options for your Disney vacation.
Value Resorts
The prices at Value Resorts are great, especially when rates for hotels in Disney World are going to be high during the 50th Anniversary. This tier is an especially good option if you need more than one room or if you're planning to spend most of your time in the parks. Why pay for an expensive hotel if you're not going to be there to enjoy it?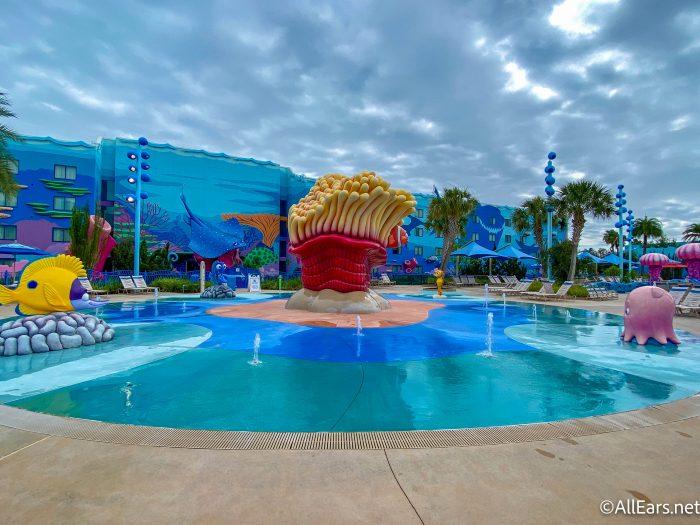 If you want to stay at a Value Resort, our top recommendations would be Disney's Pop Century Resort and Disney's Art of Animation Resort.
Pop Century recently had its rooms renovated, so even though they're smaller compared to the more expensive resorts, the rooms are still nice.
Art of Animation is Disney's newest Value resort. It has four different sections, The Little Mermaid-themed standard rooms, and Finding Nemo-, Lion King-, and Cars-themed family suites.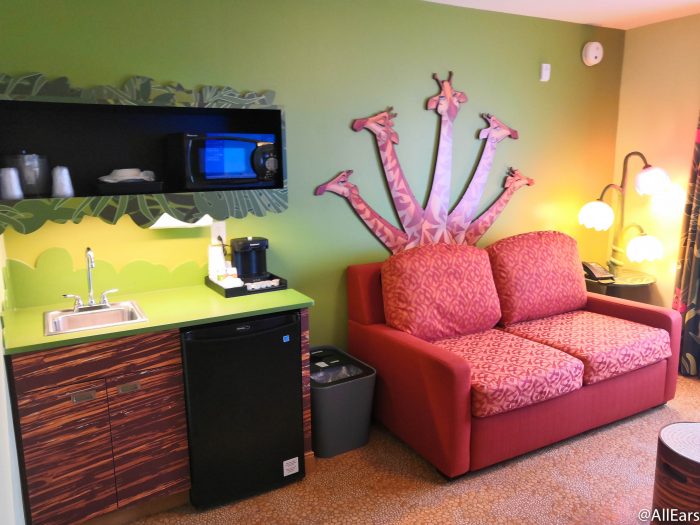 Both of these resorts have value pricing, at about $150-$330/night for a standard room and $450-$750/night for a family suite. These are more affordable, especially if you're hoping to reserve more than one room. Prices can add up quickly, so keeping costs low from the start is a big help!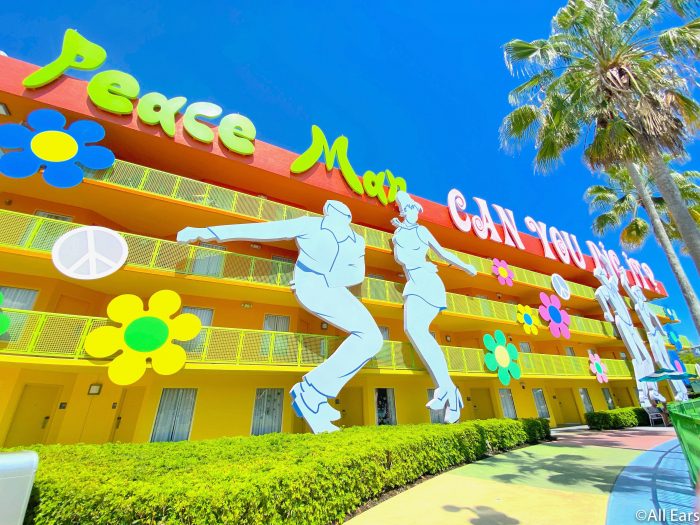 We're recommending these resorts over the other value resorts for one simple reason: the Skyliner.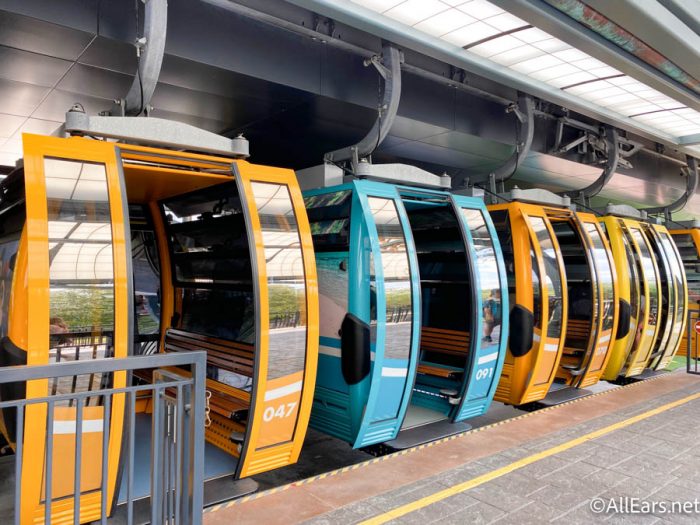 The Skyliner is a gondola in the sky that transports guests to Disney's Hollywood Studios and EPCOT via the Skyliner station hub at Caribbean Beach Resort. Skyliner runs continuously during the day, so even when lines get long it's usually faster than taking the bus. Plus, it's another option if bus lines are long at the end of the day.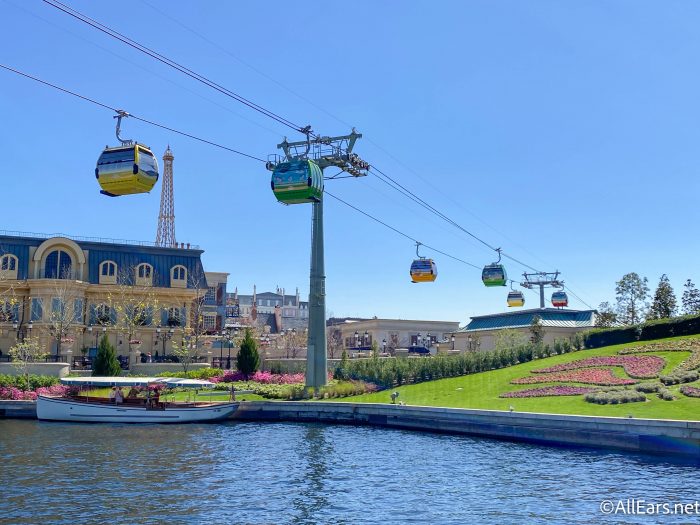 There's a Skyliner station located right in between Pop Century and Art of Animation, in the center of the Generation Gap Bridge that connects these Resorts over Hourglass Lake.
Moderate Resorts
Honestly, we considered not even including Moderate resorts in this list. The prices of Value Resorts are a big selling point, and the amenities at Deluxe Resorts can't be beat. But Moderate Resorts? It's almost just a more expensive Value Resort because they don't have nearly as many transportation options as some Deluxe hotels.
Disney's Caribbean Beach Resort has the main Skyliner hub, with routes to Hollywood Studios and EPCOT. However, the resort itself is so big that transportation within it can be a huge pain.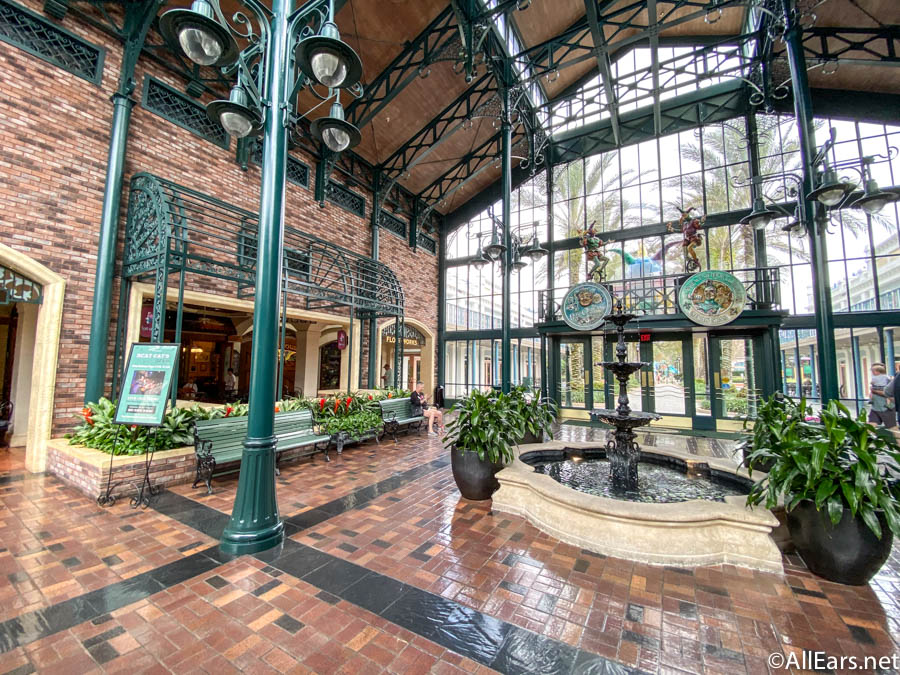 If you are going to stay at a Moderate resort, we'd recommend Disney's Port Orleans Resorts. These rooms typically go for about $250–$380/night.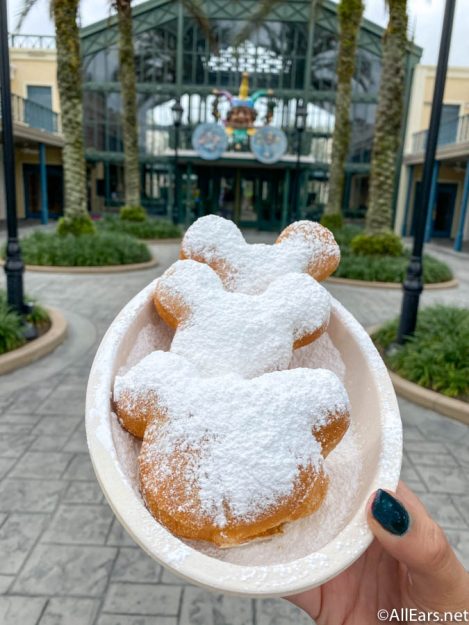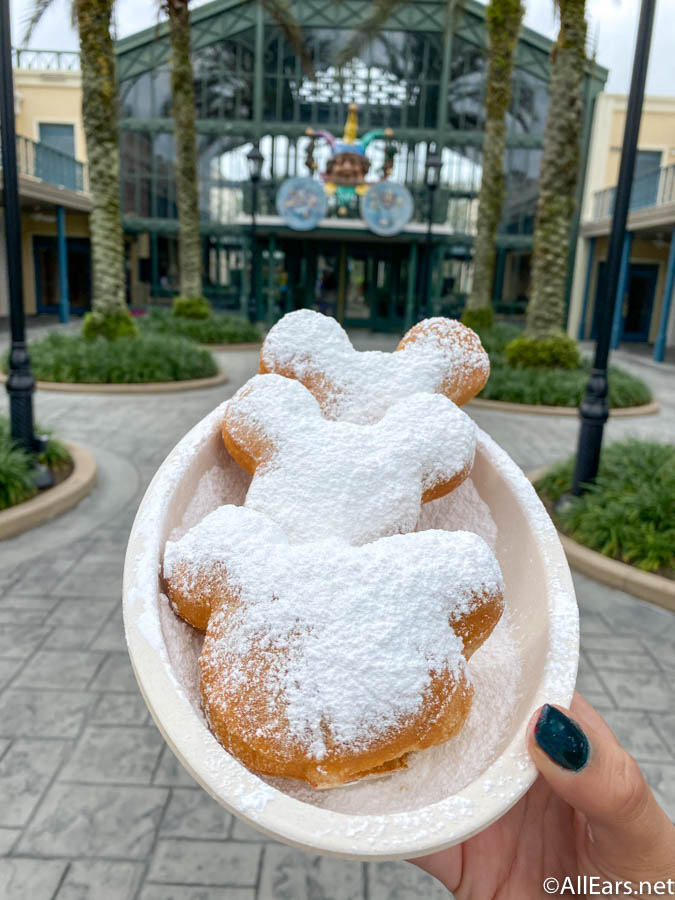 The Port Orleans Resorts — French Quarter and Riverside — have some of the best food of all the hotels, in our humble opinion. Who doesn't love Mickey beignets? And the Sassagoula River water taxi ride to Disney Springs is really nice if you want to spend evenings shopping and dining without a long wait to get back home.
Deluxe Resorts
Staying at a Deluxe resort can be pretty expensive. The rooms typically cost anywhere between $700/night up to $2,000/night, not even considering the villas and bungalows available at some. BUT the cost might be paying for more than just extra space and nicer rooms. A lot of these resorts have great transportation options to the parks, which will get you there faster and with less stress than transportation at other resorts.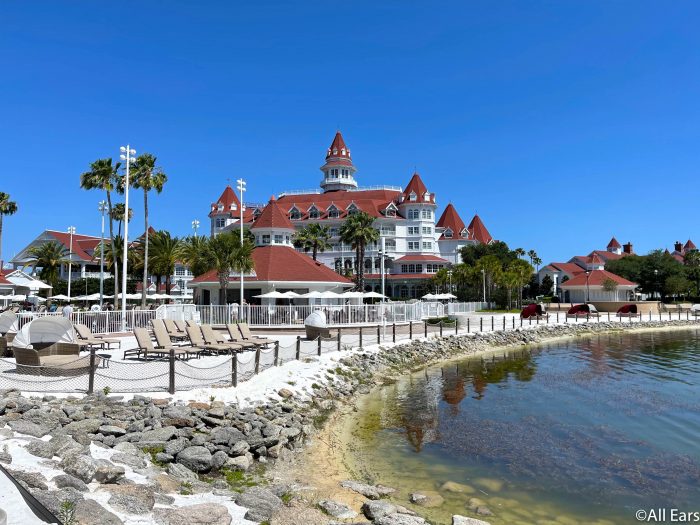 Several of the Deluxe resorts are within walking distance of the parks, which is an awesome way to beat morning crowds. For the Magic Kingdom, you'll want to look at Disney's Grand Floridian Resort, Disney's Contemporary Resort, and Disney's Polynesian Resort.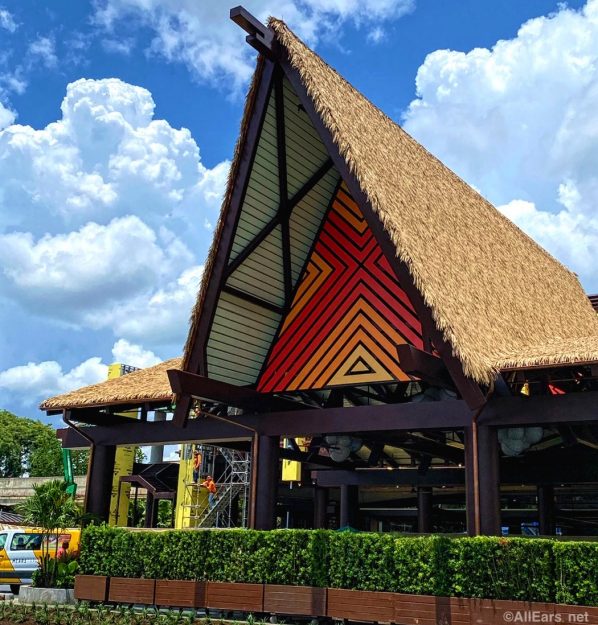 Of those three, the best choice is probably Disney's Grand Floridian Resort. It has a walking path, Monorail line, and boat ride to the Magic Kingdom. And most of the restaurants are open already, except for Victoria and Albert's Signature restaurant.
With construction going on at the Contemporary and the Poly not having a direct walking path to Magic Kingdom (you'll need to walk to Grand Floridian first), the Grand Floridian wins as the best Magic Kingdom-area resort right now.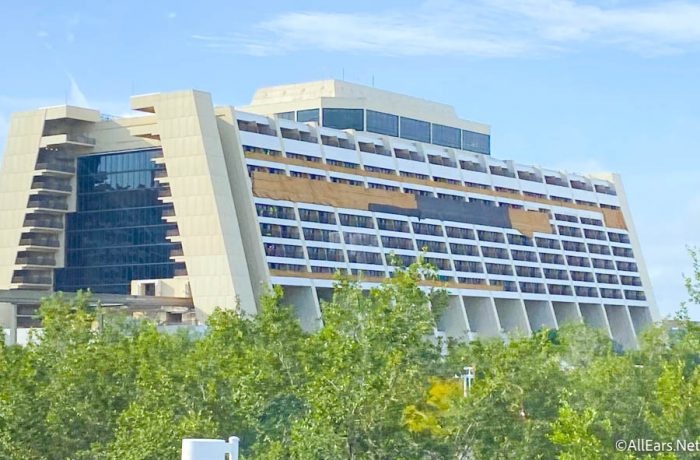 If you're more of an EPCOT person (and we'll tell you why you should be in a second), you'll want to look at the EPCOT-area resorts. Check out Disney's BoardWalk Inn, Disney's Yacht and Beach Club Resorts, and the Swan and Dolphin hotels. From all of these resorts, you can walk or take a boat to EPCOT and Hollywood Studios instead of relying on buses.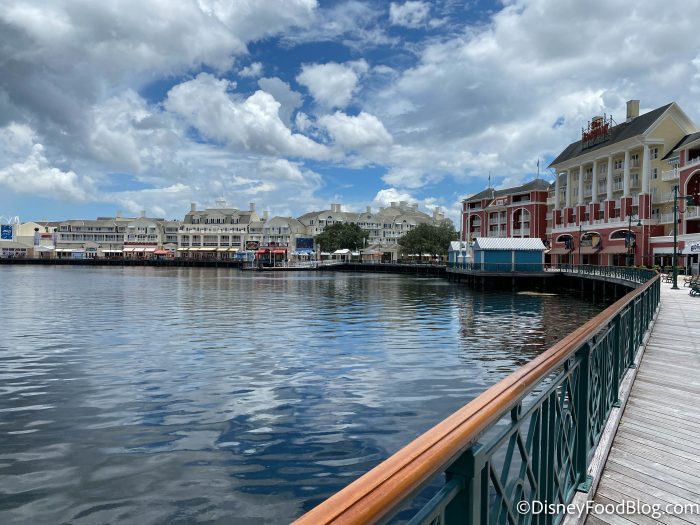 The transpo winners from this list have to be the BoardWalk Inn and the Swan and Dolphin resorts. At the Boardwalk Inn, you'll find a lot of extra amenities like fun night life, lots of dining and treat options, and live entertainment.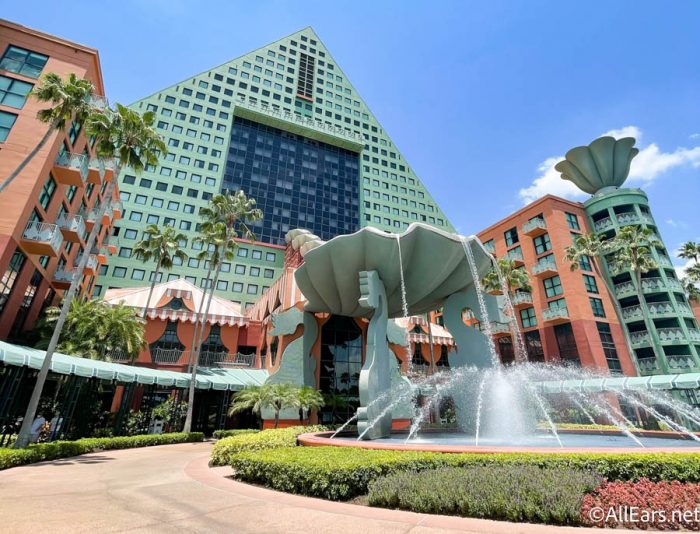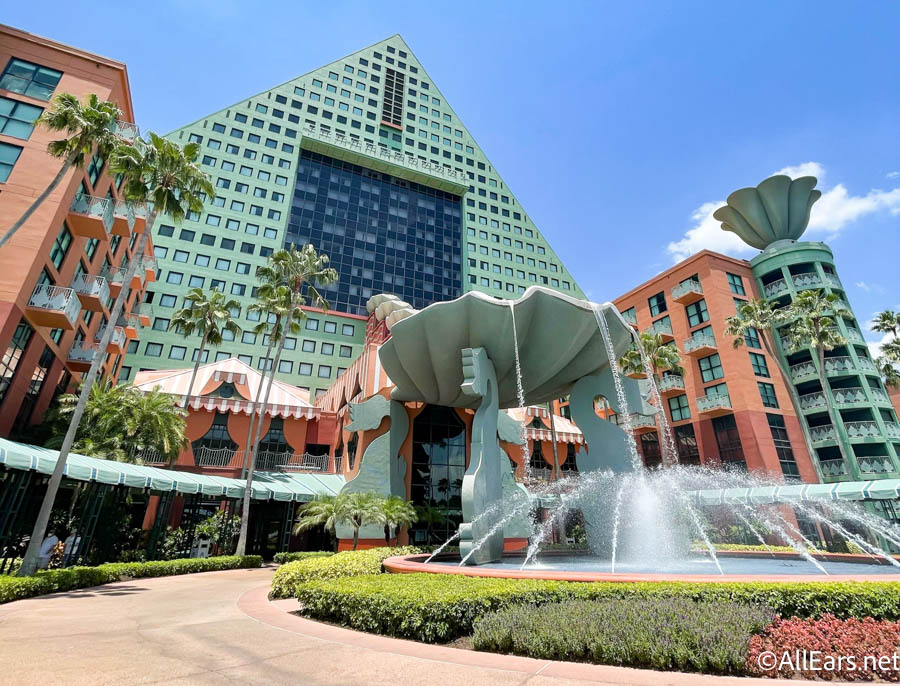 The Swan and Dolphin Resorts are sort of like Deluxe hotels for more Moderate prices. From these, you can walk to both EPCOT and Hollywood Studios.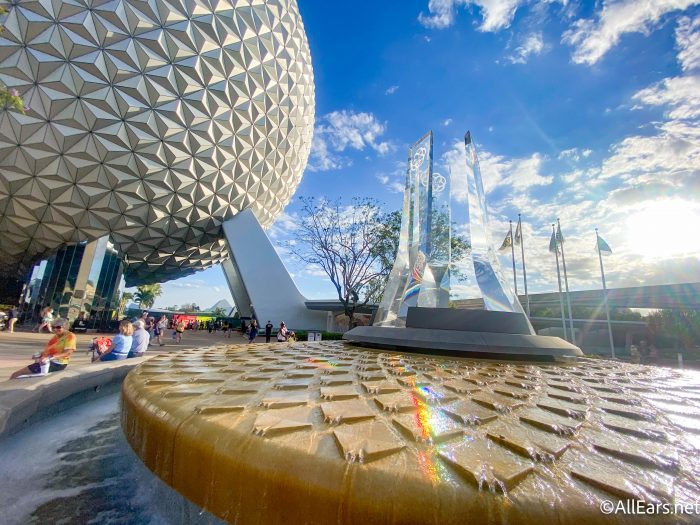 Going back to the EPCOT comment we made earlier, we think EPCOT might be the place to be for Disney World's 50th Anniversary. In this park, you still see some fun new 50th treats and merchandise; Spaceship Earth received a makeover; and there's new dining (x2!), new entertainment, and a new attraction.
Besides all of that, the International Food and Wine Festival is still going on in the park, which means a lot of the best food in Disney World is in EPCOT!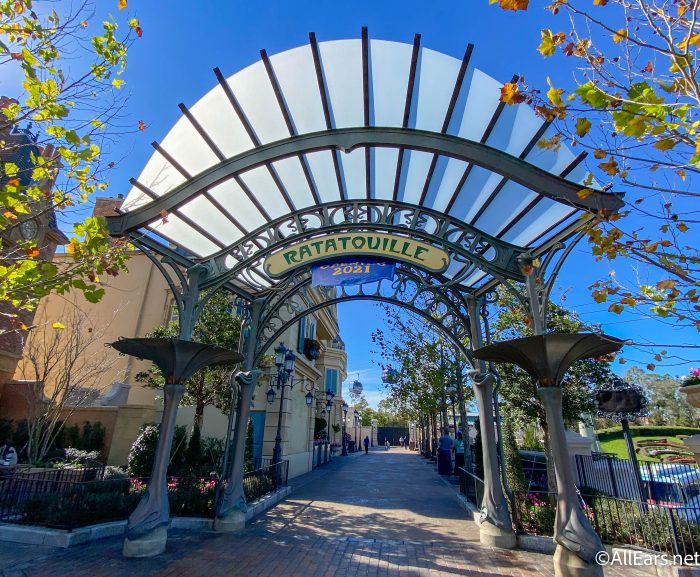 In addition to the easy transportation, a MAJOR reason to choose a Deluxe resort is that guests at these resorts can take advantage of Extended Evening Hours. Beginning October 1st, guests of Deluxe resorts can stay for an extra two hours in select Disney parks on certain days. A lot of rides will stay open in the parks, so you might be able to get on those popular rides without much of a wait.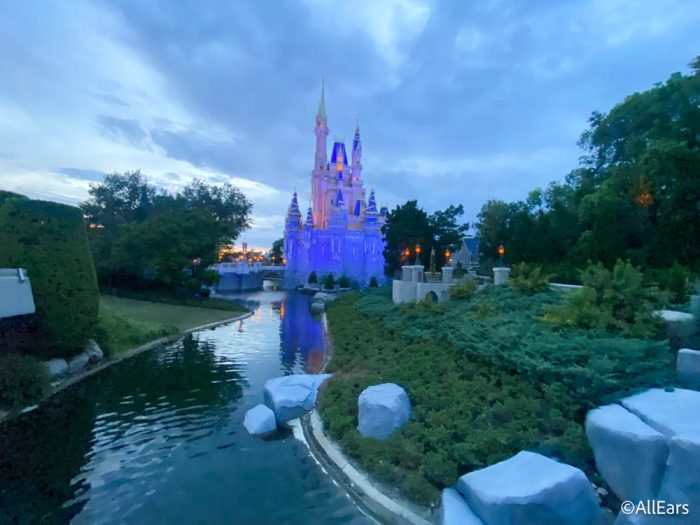 Right now, the Extended Evening Hours only applies to EPCOT and Magic Kingdom, with each park getting the extra hours one day per week. But Disney hasn't released all the details or the full schedule yet, so we'll let you know when we get more info!
Overall
If it's in the budget, we think the Deluxe resorts that are close to the parks will be worth the extra cost for Disney trips happening soon. Besides the easy transportation, you'll be among the only people who can use the Extended Evening Hours. So really it's like you're paying for extra time in some Disney parks as well as the nicer room.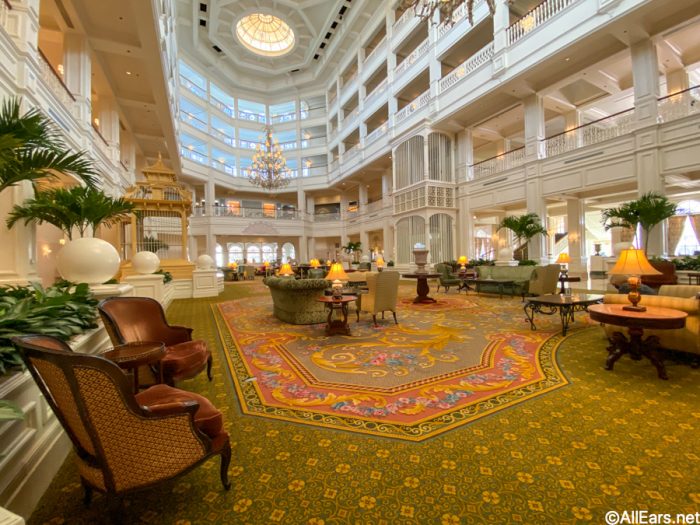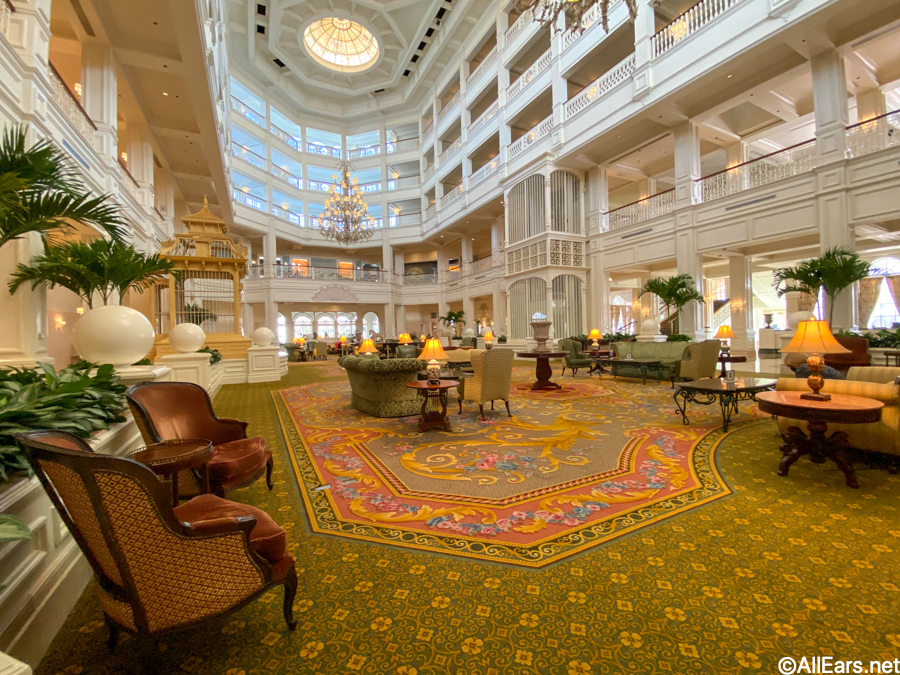 If you don't want to pay that much for a hotel room, we totally get it. The value rooms will do the trick just fine, especially if you're at Pop Century or Art of Animation where you can use the Skyliner for a couple of the parks.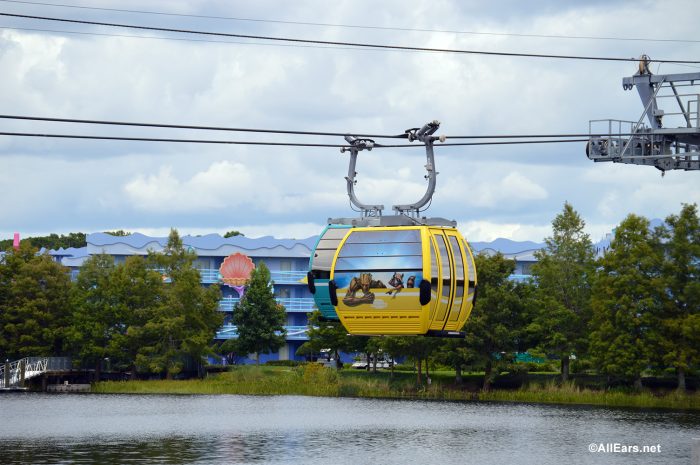 We hope that helped you as you're making your decision for where to stay during your upcoming Disney World trip! Keep following AllEars for more Disney vacation planning advice.
Which Disney World hotel is your favorite? Tell us why in the comments!
Join the AllEars.net Newsletter to stay on top of ALL the breaking Disney News! You'll also get access to AllEars tips, reviews, trivia, and MORE! Click here to Subscribe!