Are you ready to rule the galaxy (er, Disney World) today in honor of May the 4th?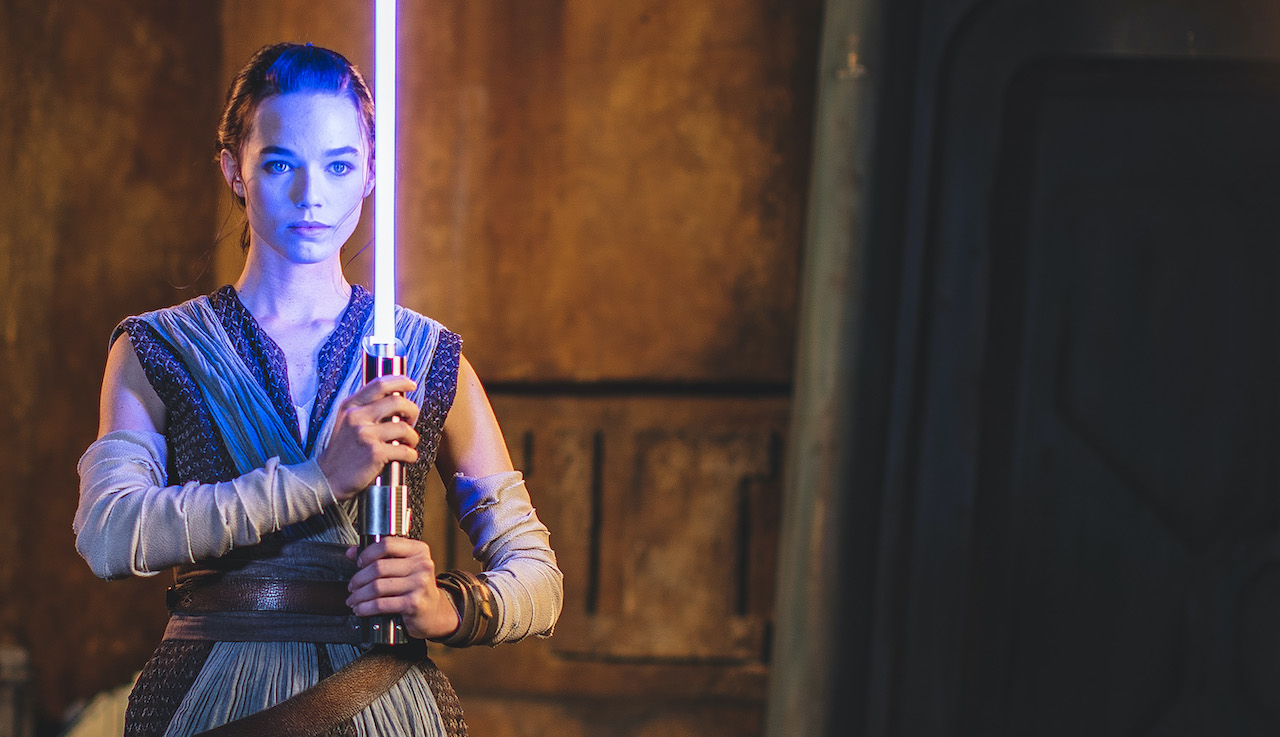 It's STAR WARS DAY! And, Disney isn't sparing any detail when it comes to the treats, merchandise, and more you can find in the parks. Of course, we're channeling both sides of the Force as we bring YOU with us to take a look at everything inspired by the Light and Dark Sides.
Before we dive into everything we find in the parks, Disney dropped a whole lot of news this morning about the progress on the Star Wars Hotel! Currently, the hotel's debut date has been delayed until 2022. In the meantime, though, there's still a LOT to look forward to soon!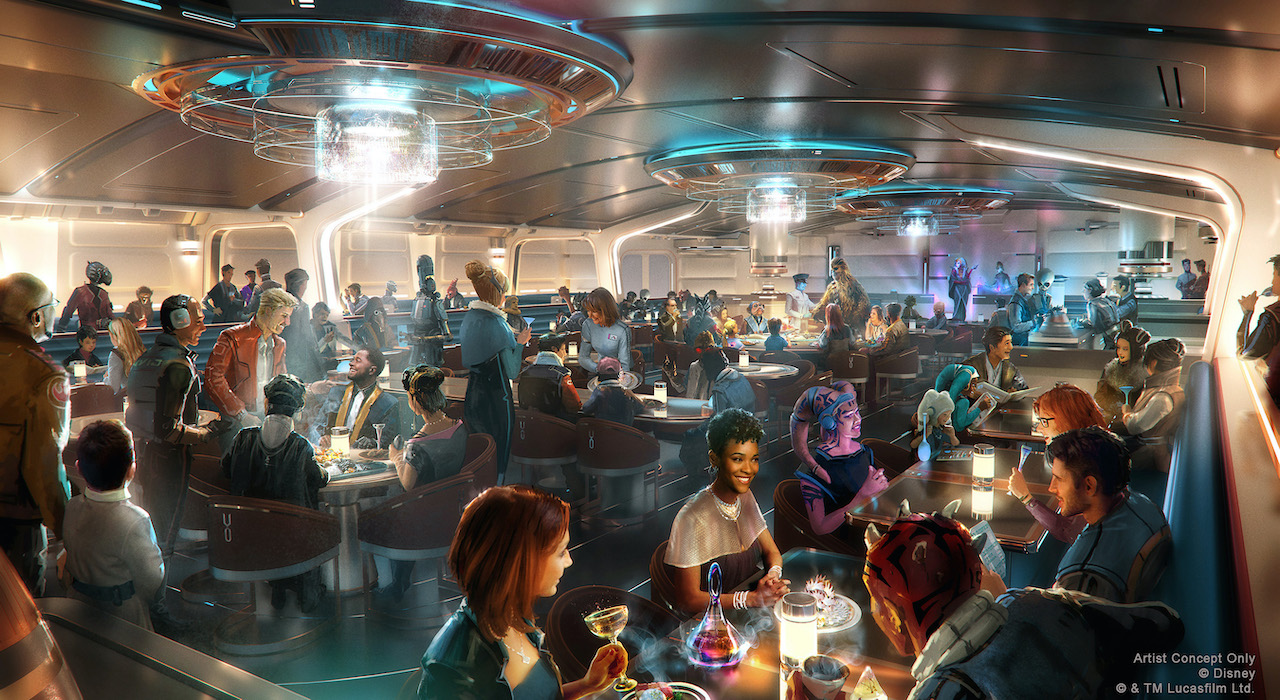 Guests will be able to use real lightsabers, dine at the newly renamed Sublight Lounge, and have a blast at the new Crown of Corellia dining experience! Plus, they can even view a full model of the Star Wars: Galactic Starcruiser in Disney World at Walt Disney Presents for a scope of the Halcyon.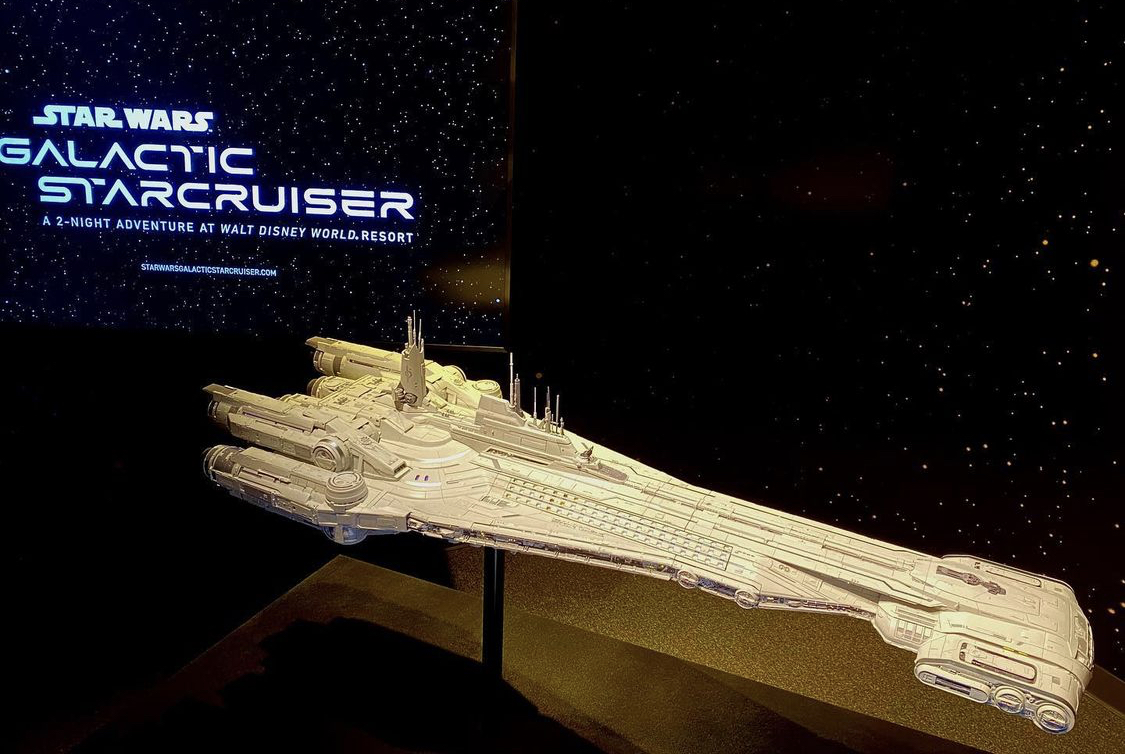 Now that we've covered the Star Wars hotel news in Disney World, are you ready to head to Disney's Hollywood Studios? Let's all huddle into our X-Wings and TIE Fighters and get a move on then!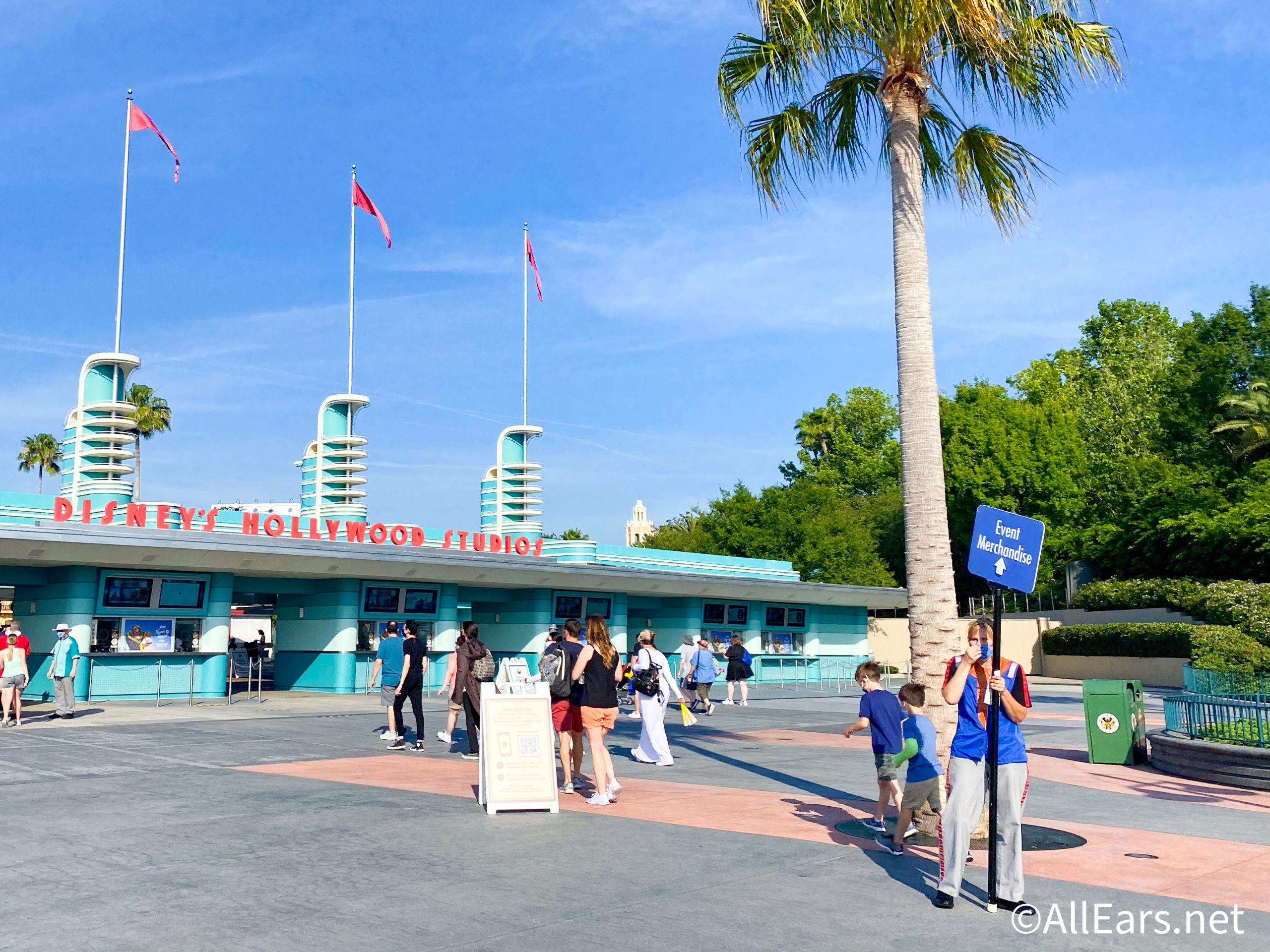 Merchandise
When we first arrived in the parks, things were already looking VERY busy with a virtual queue put in place for all the May the 4th merchandise available to guests (one item being the adorable Star Wars Wishables launching today).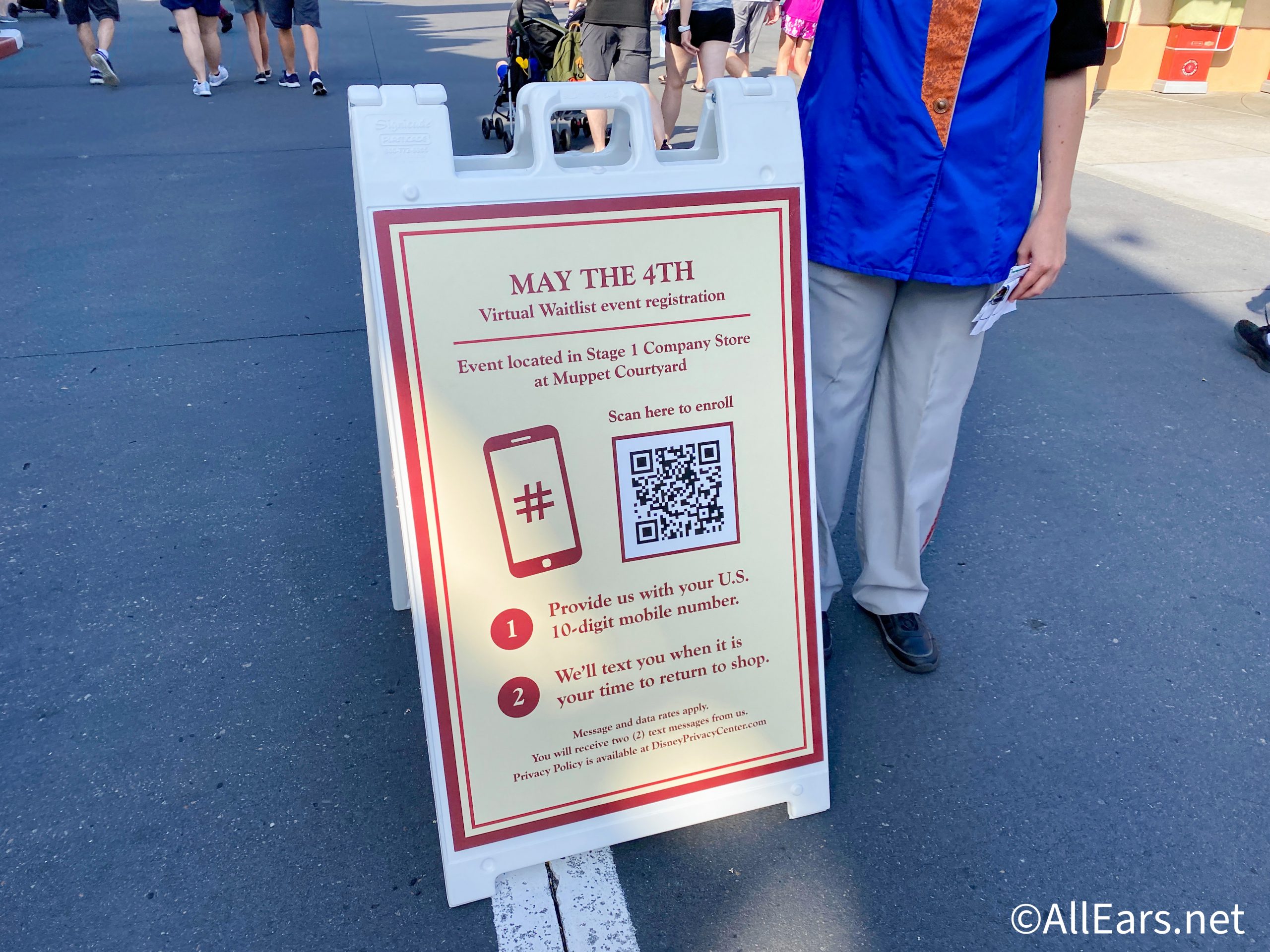 The store is set up in Stage 1 Company Store at Muppet Courtyard, but guests must join the virtual queue for their turn before heading there. Even though we arrived in the park early, there were already 844 parties ahead of us! That's a LOT of Star Wars fans!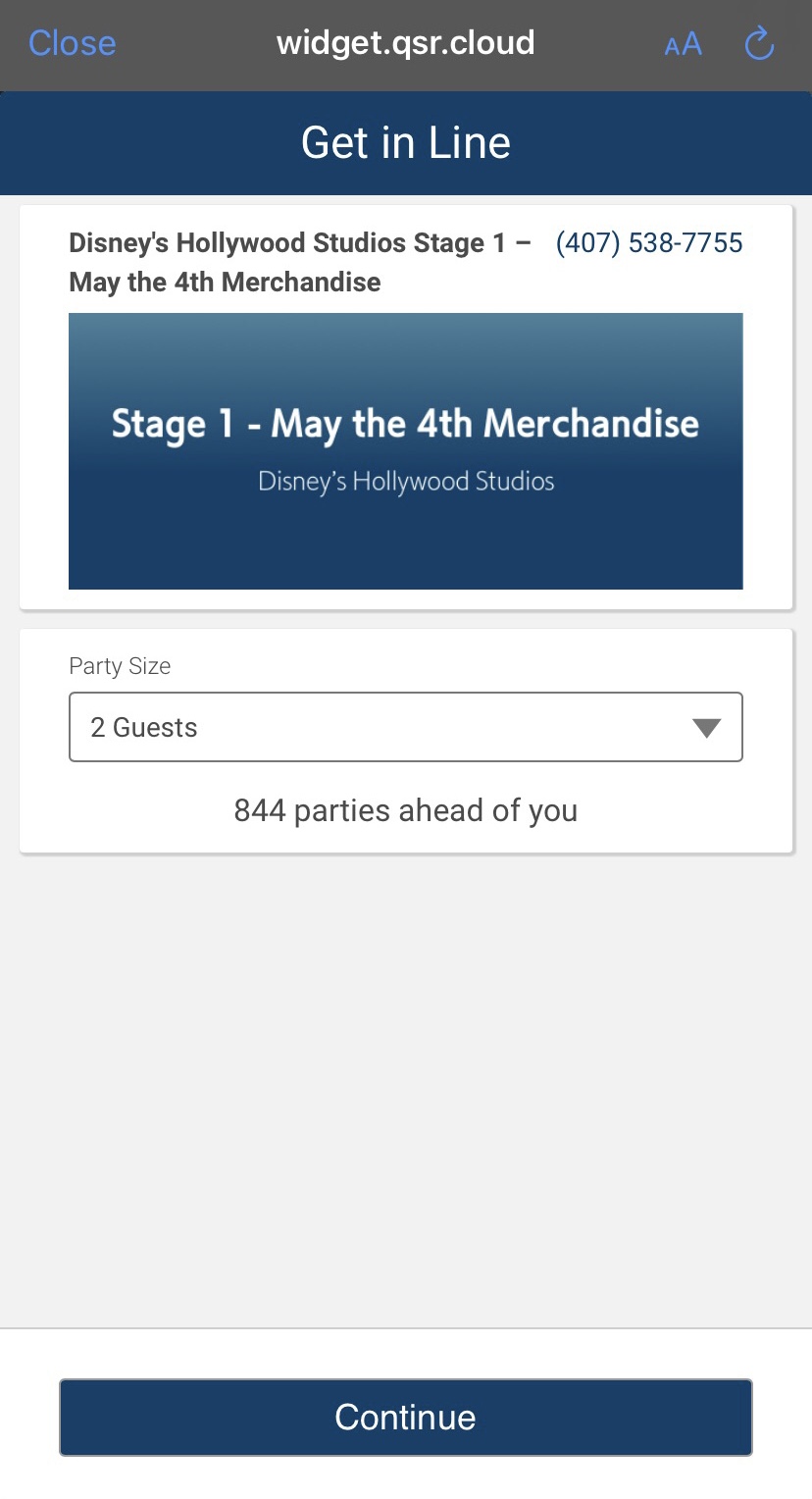 We were able to get a first look at all the merchandise that would be on the shelves at Stage 1, including MagicBands, spirit jerseys, pins…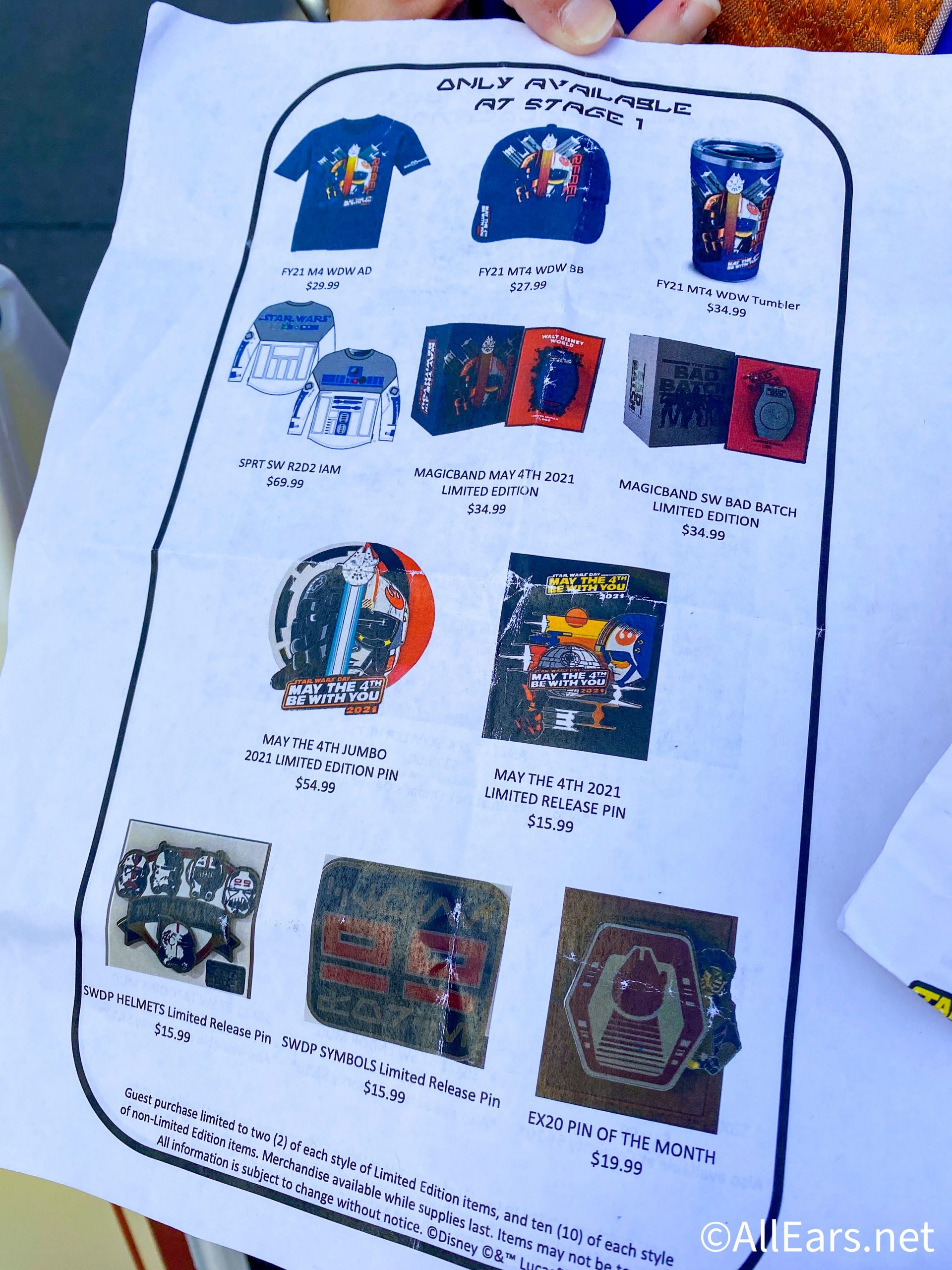 …Starbucks Mugs, lightsaber hilts, and more!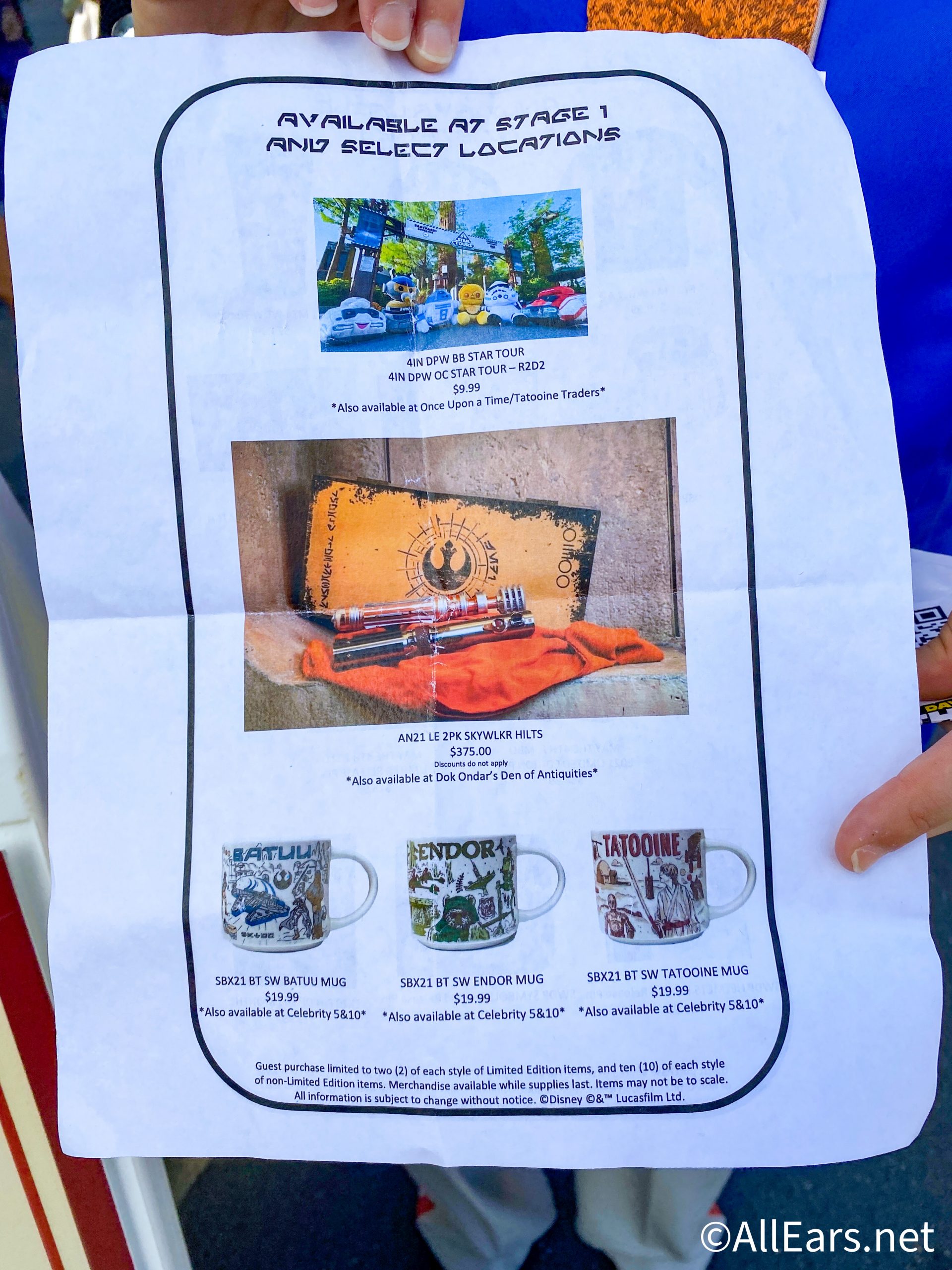 When we were finally able to return back hours later at nearly noon, the line to enter the building was still pretty long.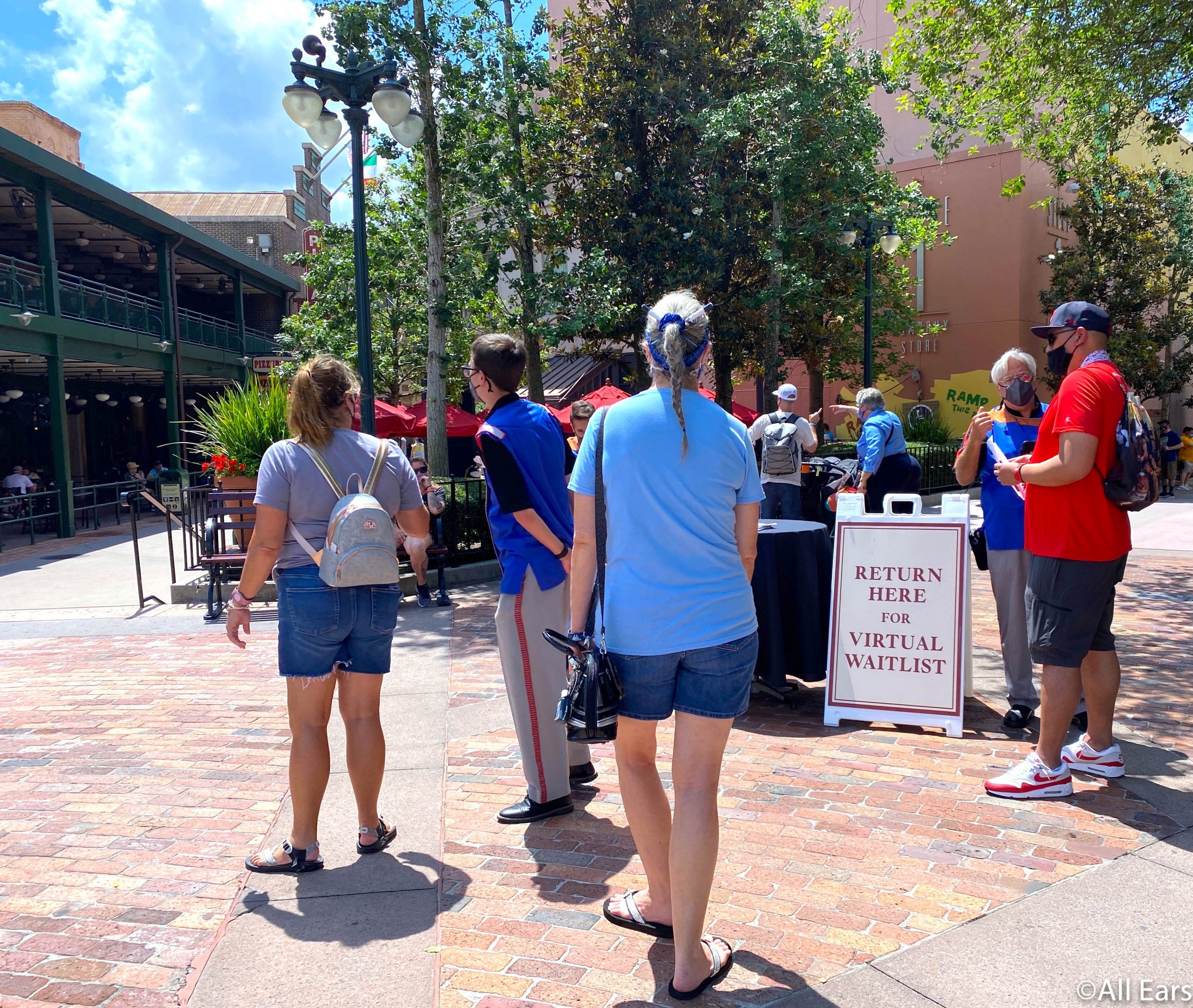 But, plenty of guests were super excited to pick up all the items available for Star Wars Day!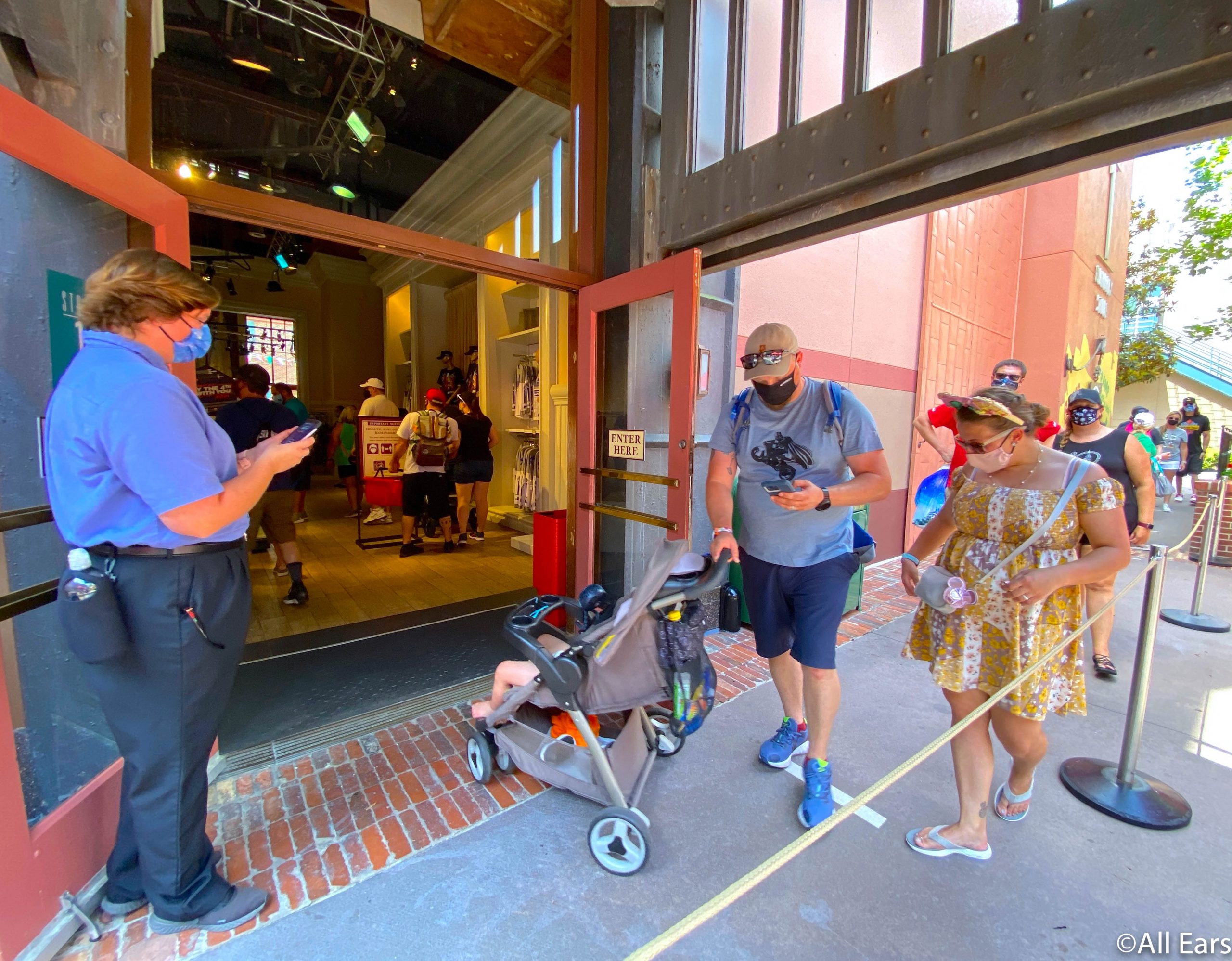 We were able to spot the Star Wars Mugs at Celebrity Five & Dime outside of the Stage 1 area with designs inspired by Endor…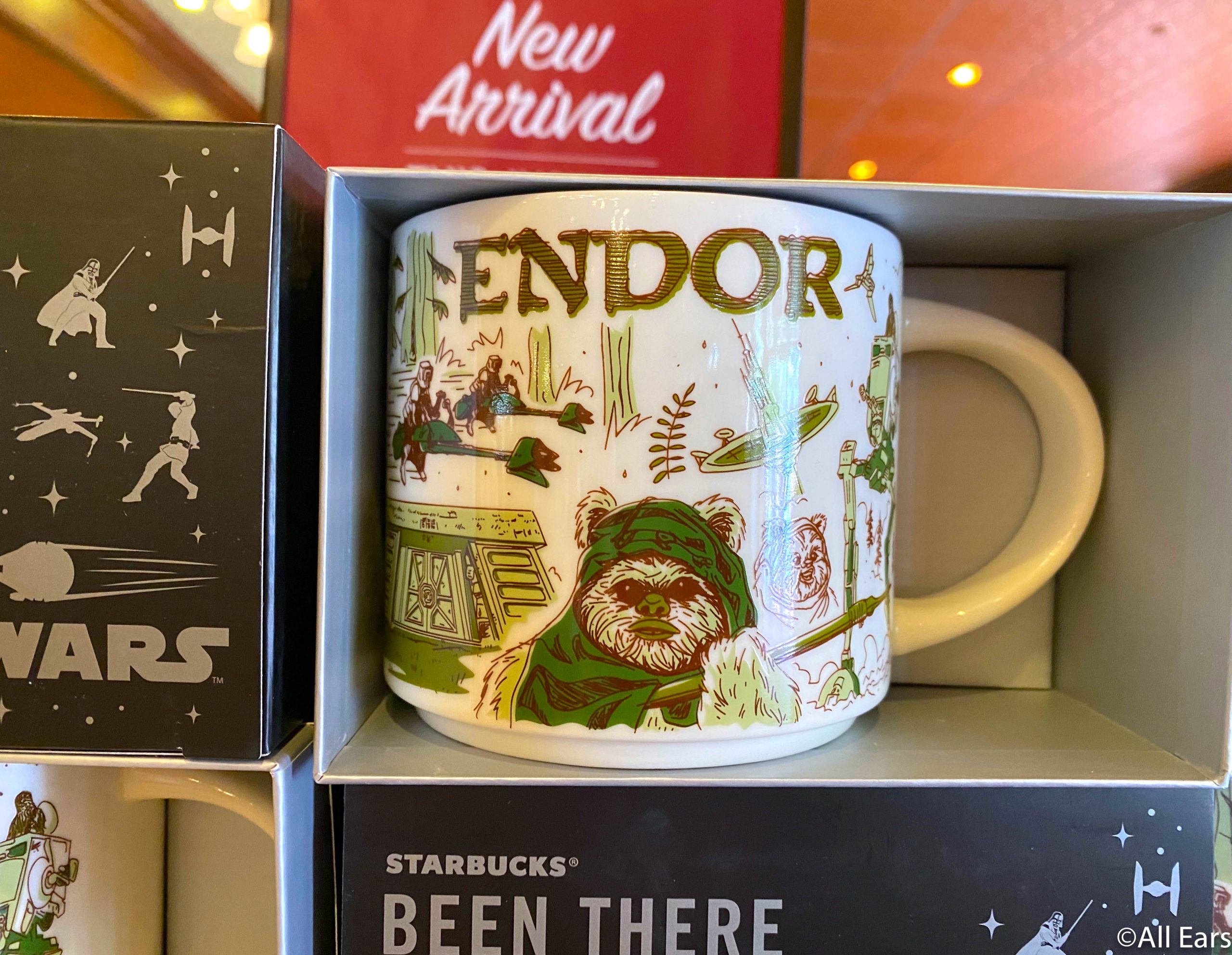 …Tatooine…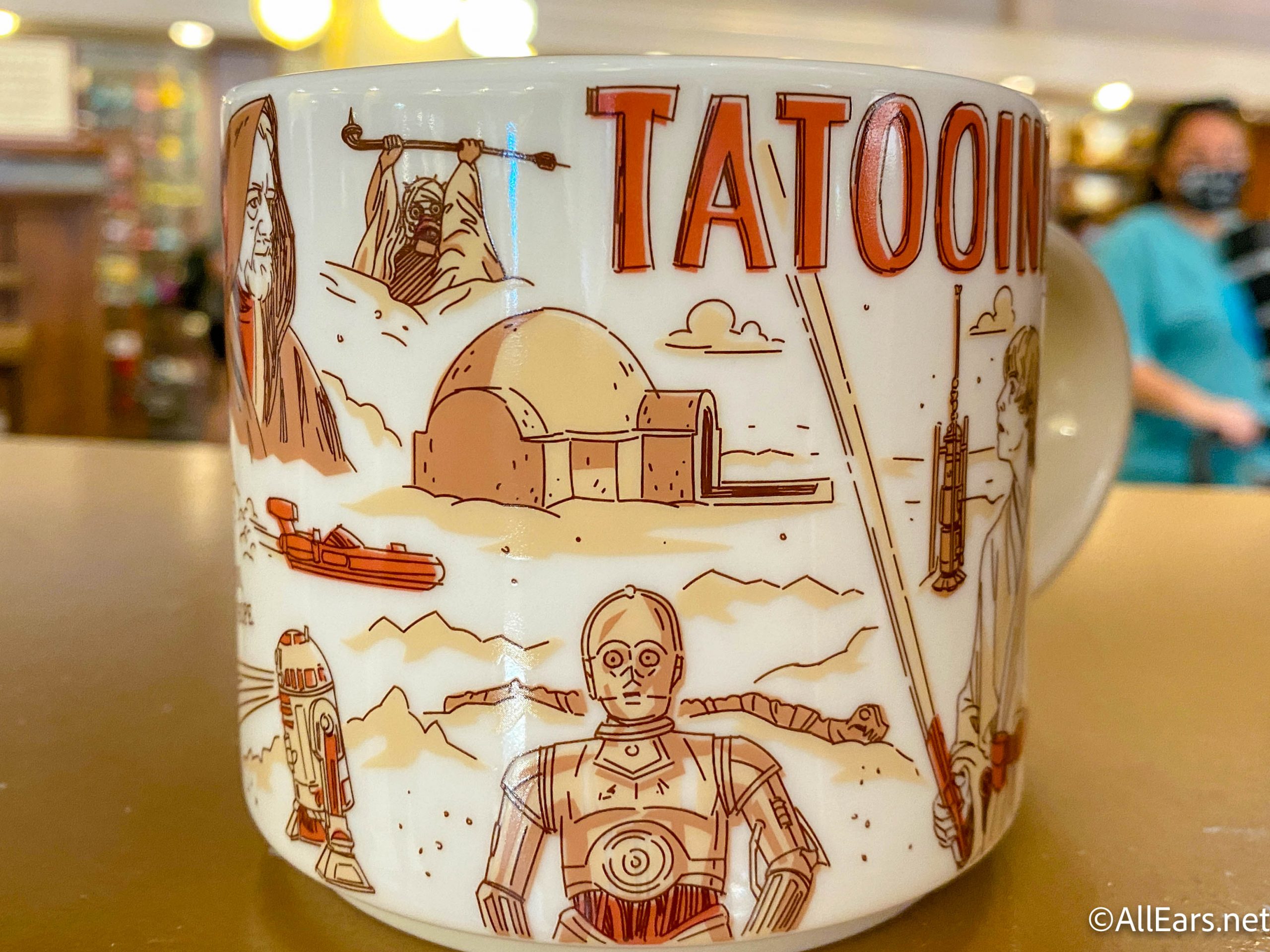 …and (of course) Batuu for $19.99 each!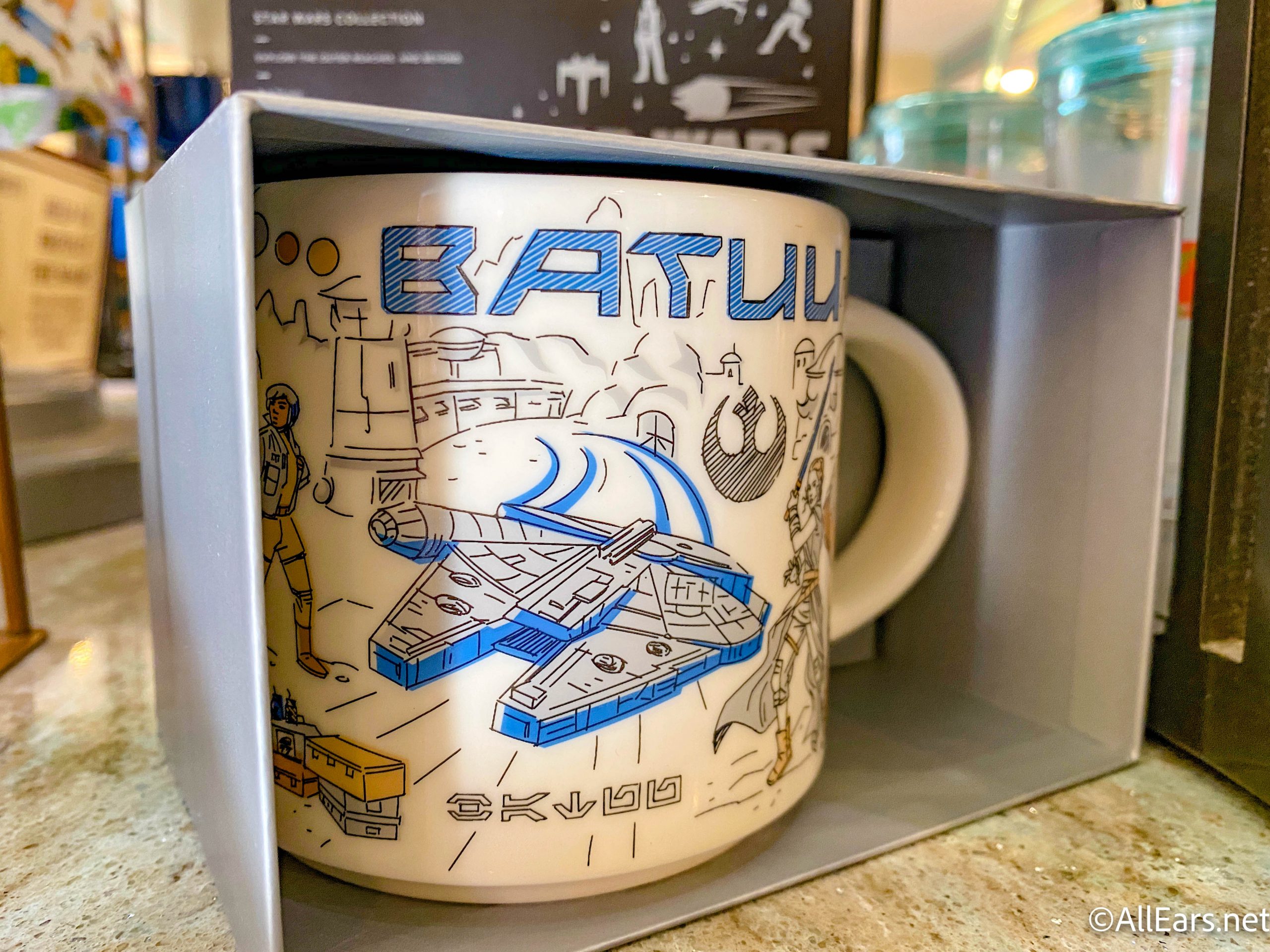 We were also able to spot some of the Star Wars Wishables on the shelves. There was a mystery pack available to guests with inspiration from the Star Tours attraction. Guests have the chance to take home a ride vehicle plush, along with characters like a Stormtrooper, C-3PO, and more!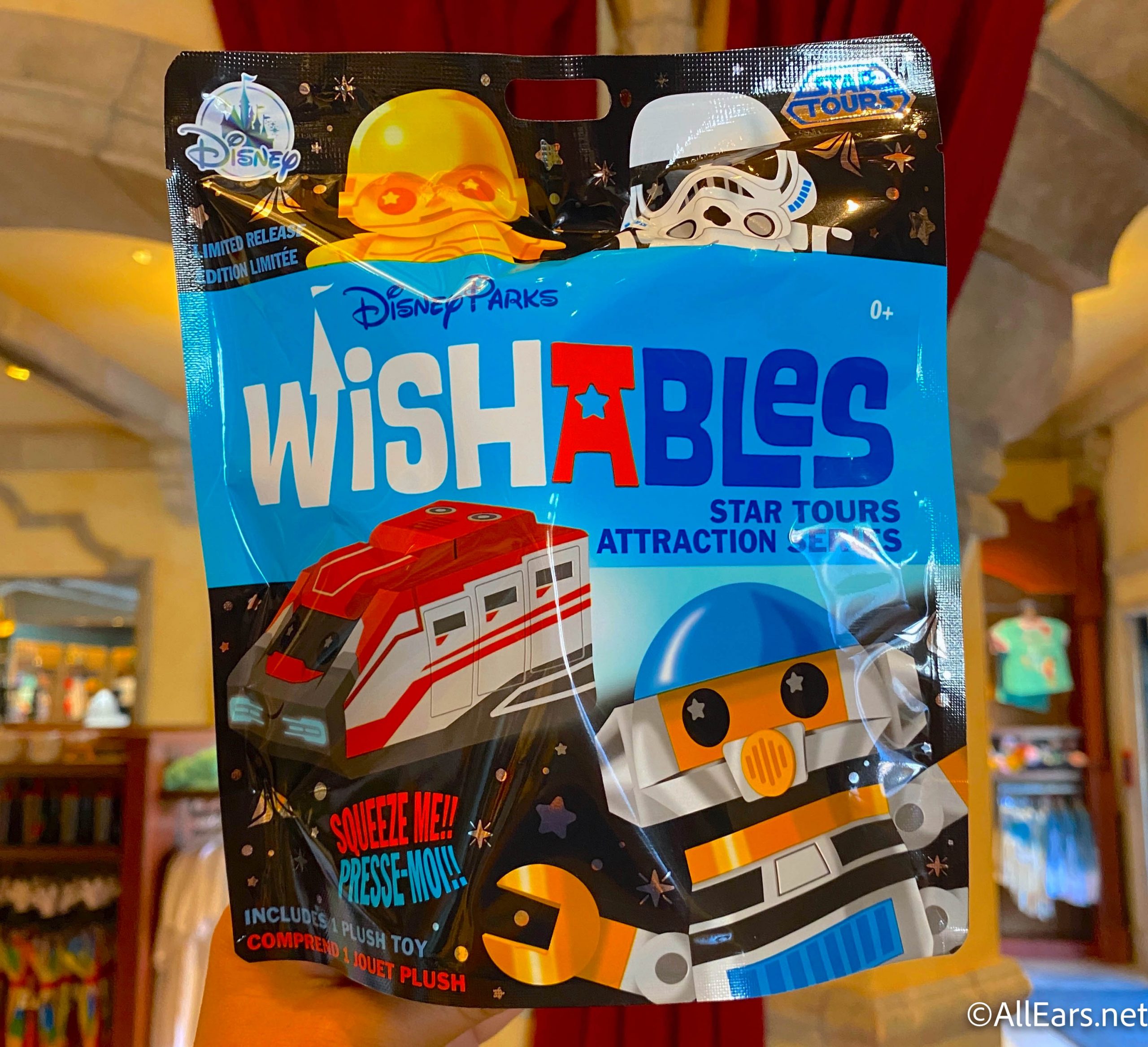 Plus, there's even the SWEETEST R2-D2 Wishable, ready to go on adventures around the galaxy too!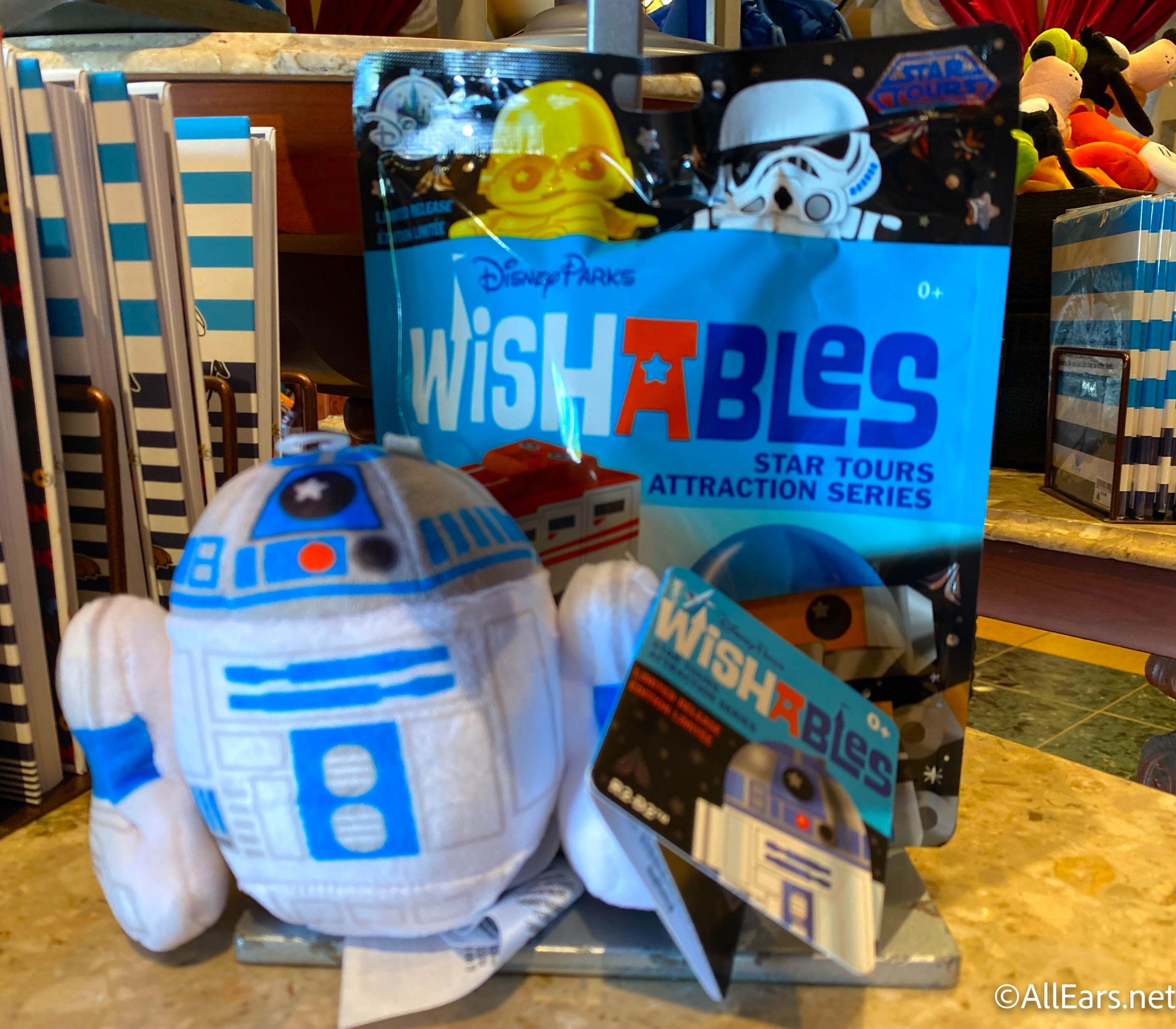 Before they head to the parks towards the end of the month, you can currently pre-order the Darth Vader Minnie Ears online today in honor of the holiday!
And, while you're shopping there, you might as well pick up the shopDisney Star Wars Keys while you're at it!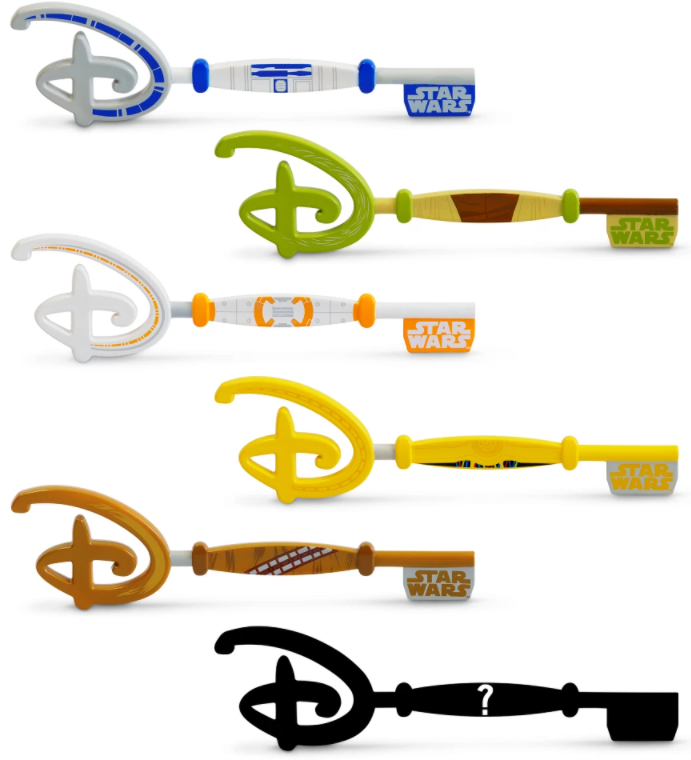 Speaking of coming soon, visitors heading to Batuu are in for a few surprises as NEW merchandise arrives soon at Galaxy's Edge in Disney World and Disneyland. Over at the Creature Stall, you'll be able to find the Loth Cat and Lava Meerkat, while Toydarian Toymaker will stock new Dok Ondar, Darth Maul, and Jar Jar Binks Plushes too.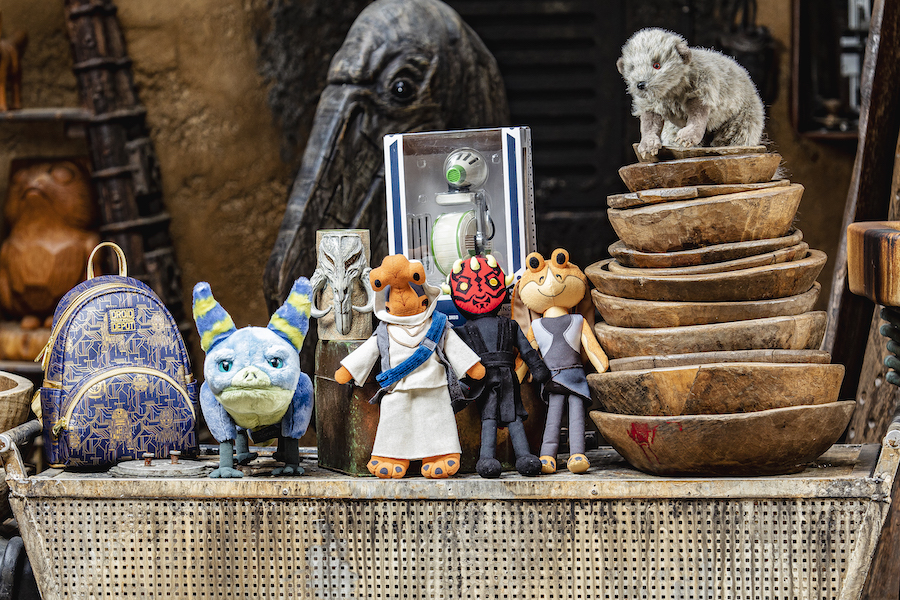 While you're in Batuu, though, you can find the Skywalker Legacy Lightsaber Set featuring the Leia Organa Hilt & Reforged Skywalker Hilt.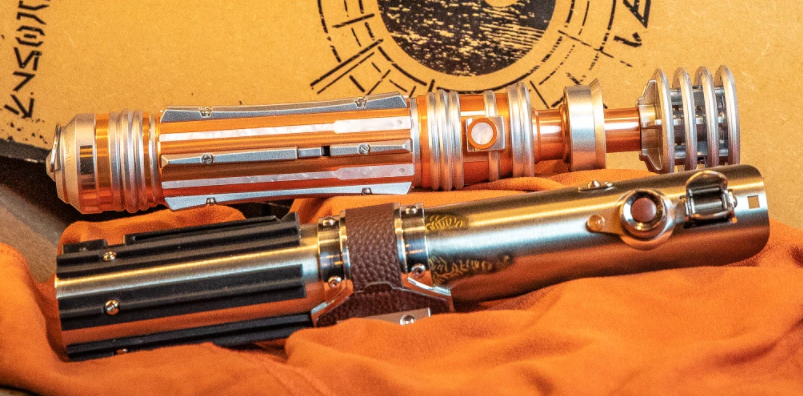 They are both available in a limited-edition set of ONLY 3000 for $375. They come in a special box, wrapped in the cloth that Rey used on Tatooine in Star Wars: The Last Jedi, that plays the "Force" theme when you open it. So, you'll really feel like you've encountered a gem from a distant planet!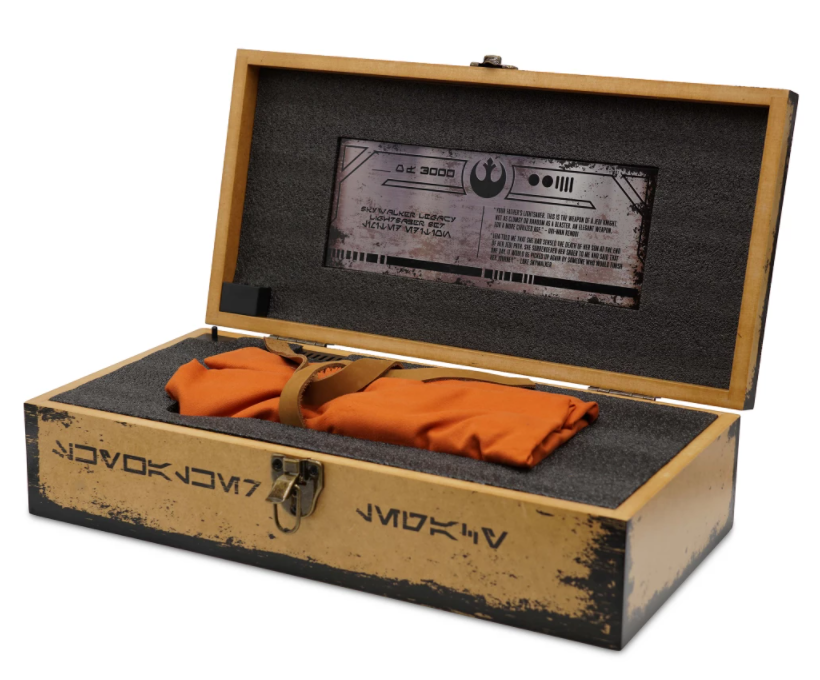 Entertainment
We were able to stop by Walt Disney Presents to get a look at the Halcyon display in all its glory!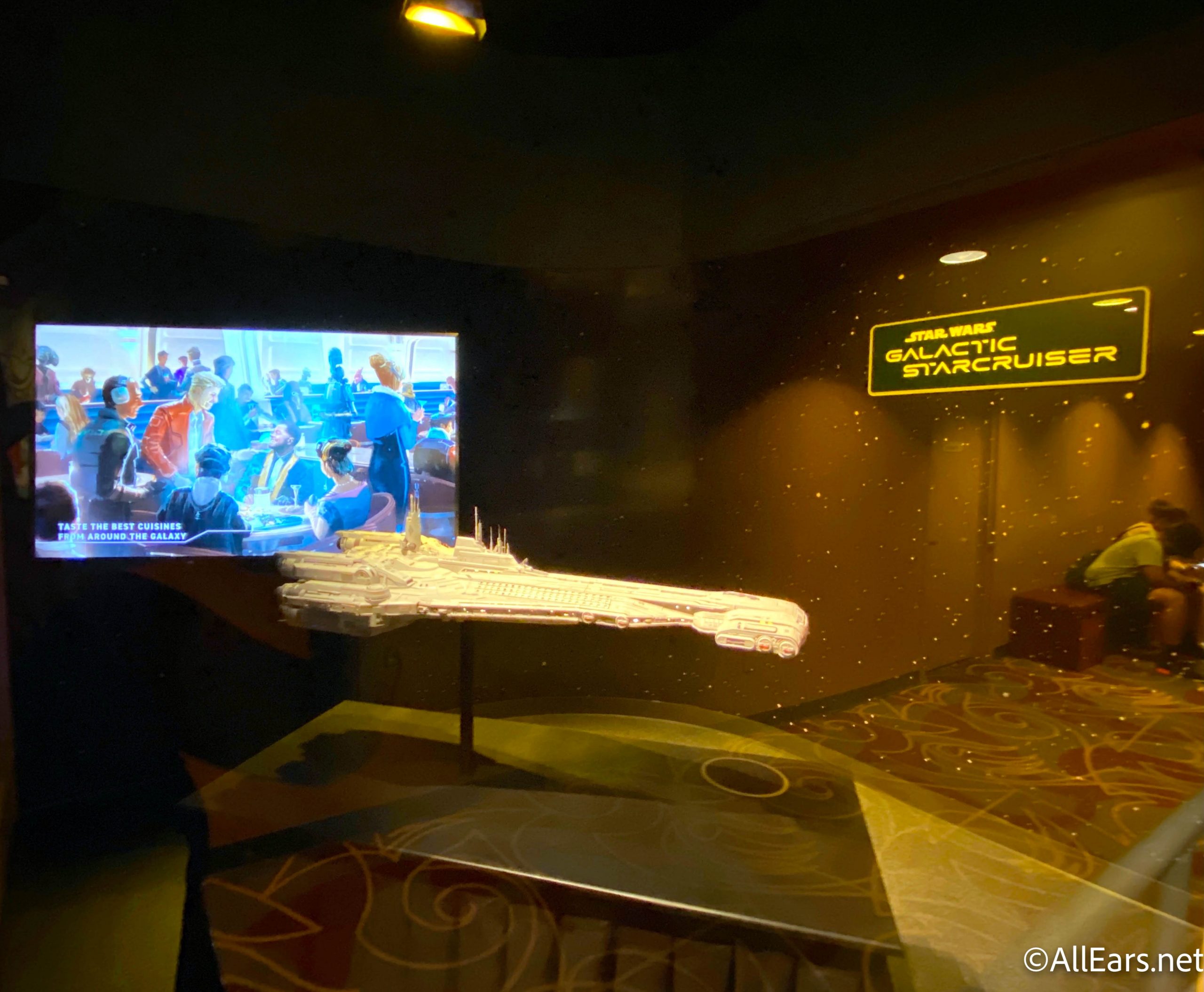 In the background, you could see some of the features that the Star Wars: Galactic Starcruiser will offer to passengers aboard the "space cruise."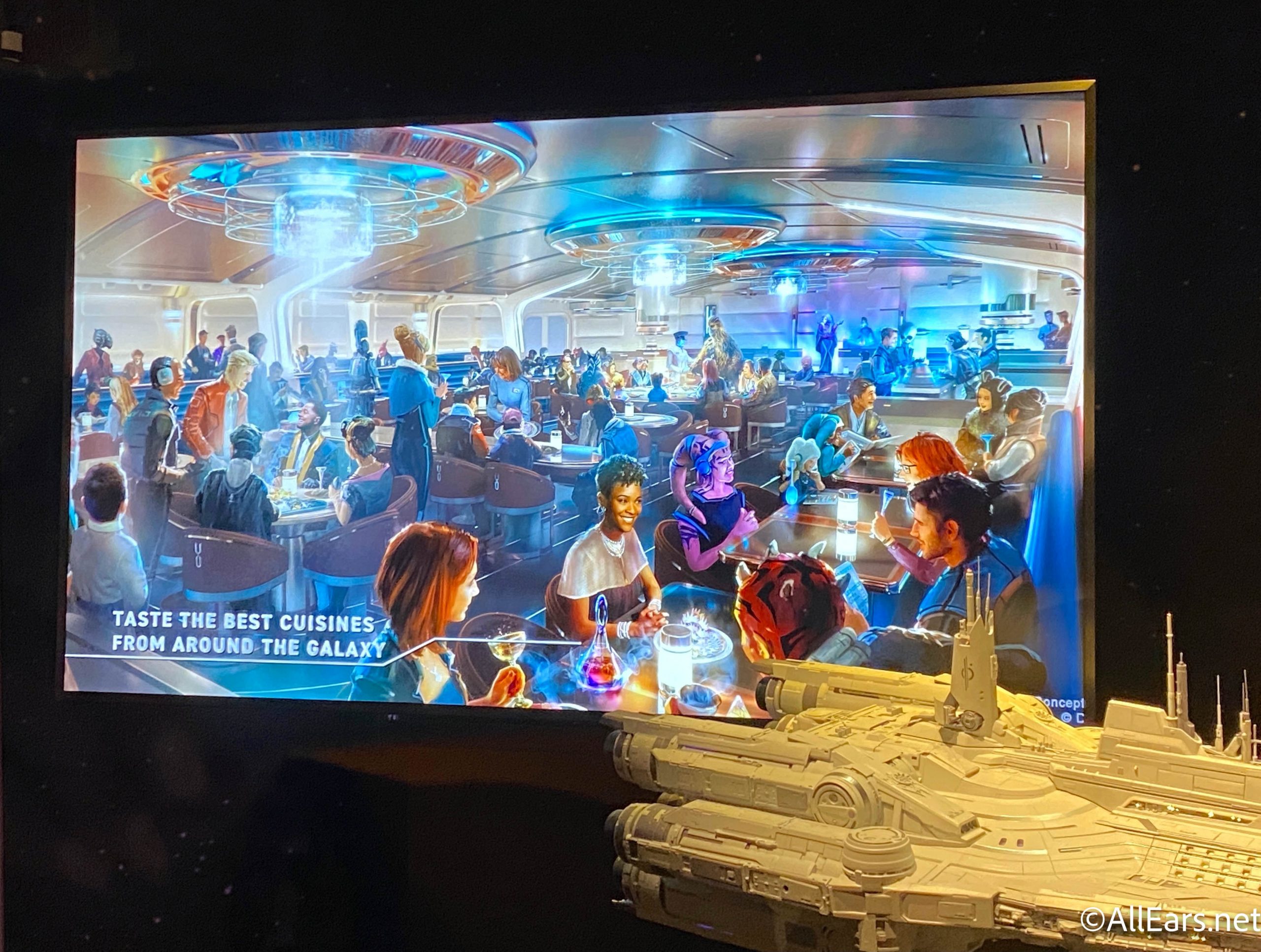 The back of the model even had lights to make it look like it was adrift in a galaxy far, far away!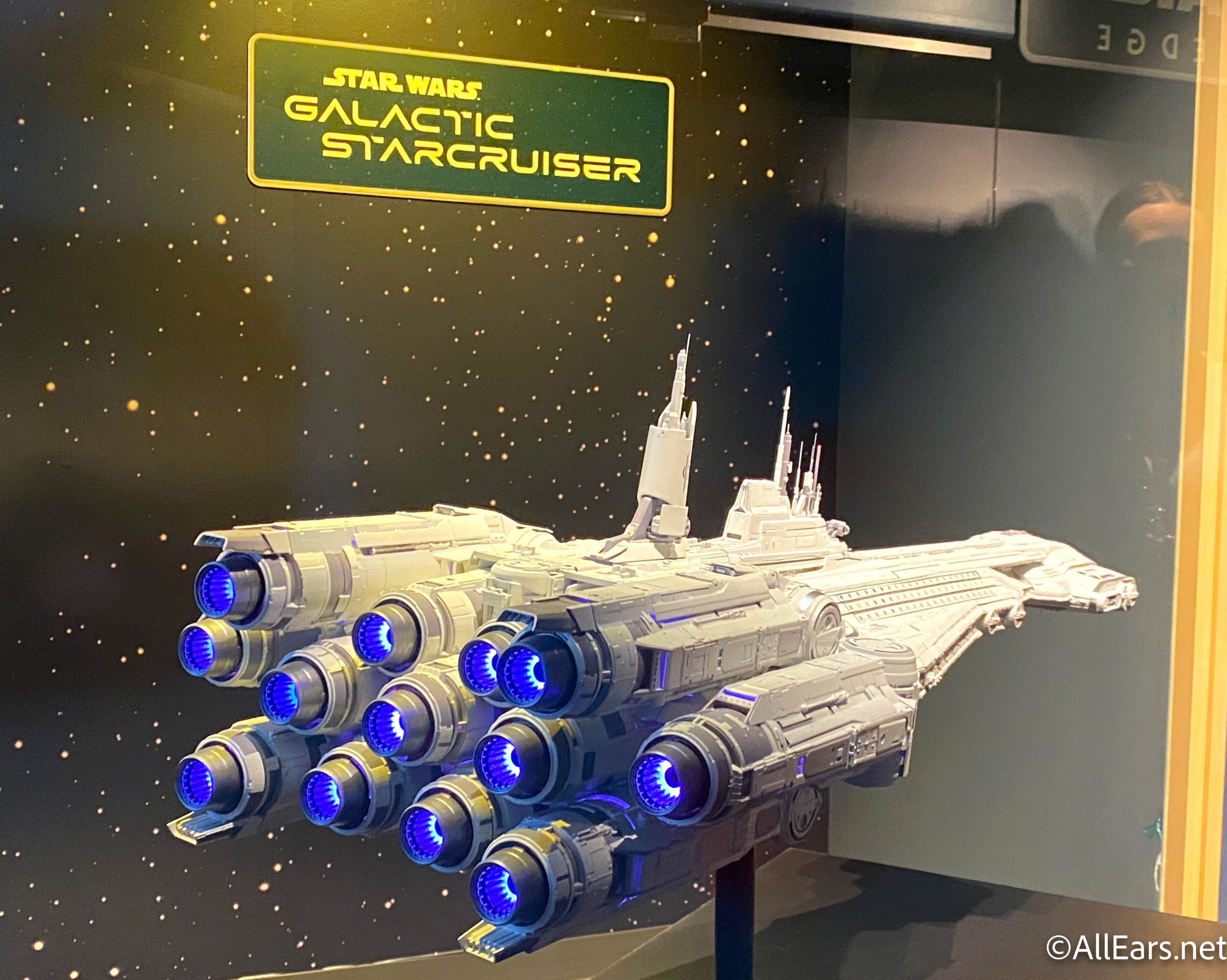 Guests could also line up near where the Jedi Training is located next to Star Tours for a special PhotoPass opportunity.
Everyone could pose in front of the AT-AT Walker and say "May the 4th Be With You!" for a memorable keepsake of Star Wars Day.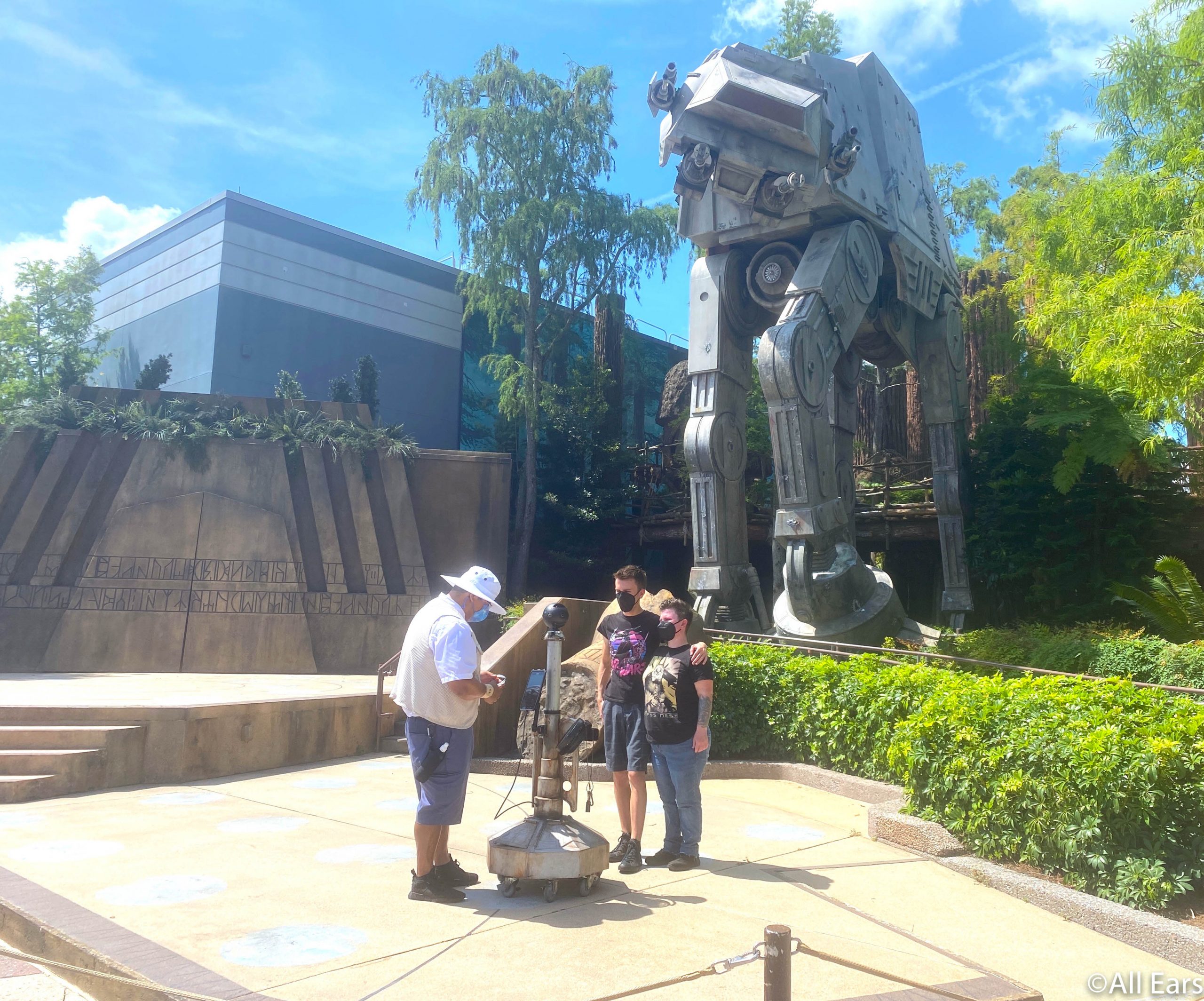 Food
If there's one thing Disney can't resist going all out for, it's the FOOD for Star Wars Day! And, we're giving you a look at all the snacks and drinks we spot all day long. Over at the Churro Cart, Anaheim Produce, and the Grand Avenue Churro Cart, you'll find the Lightsaber Churros that allow you to choose between the Light and the Dark Side!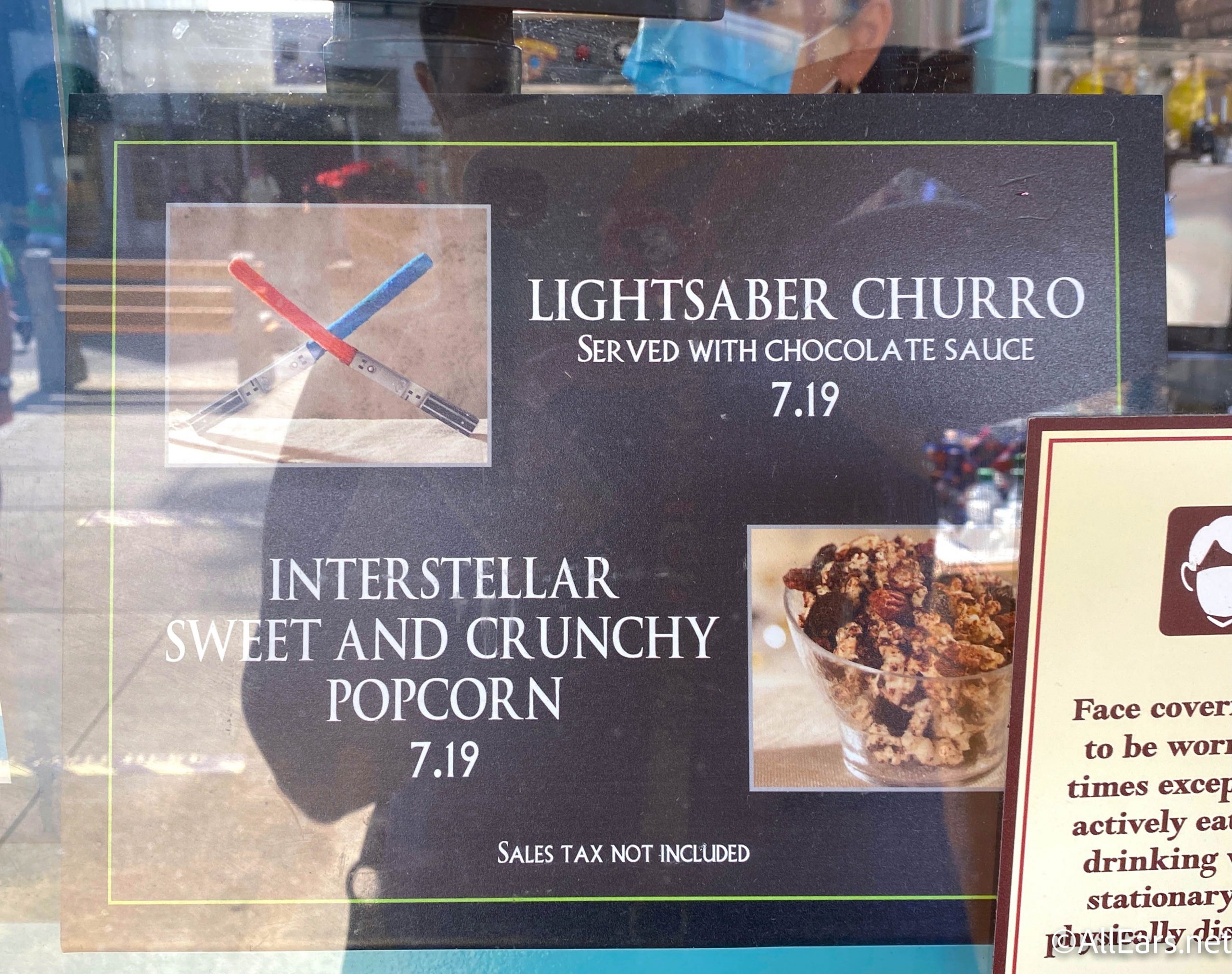 The churros are tossed in red and blue sugar and come with a chocolate dipping sauce for out-of-this world flavor for $7.19 each.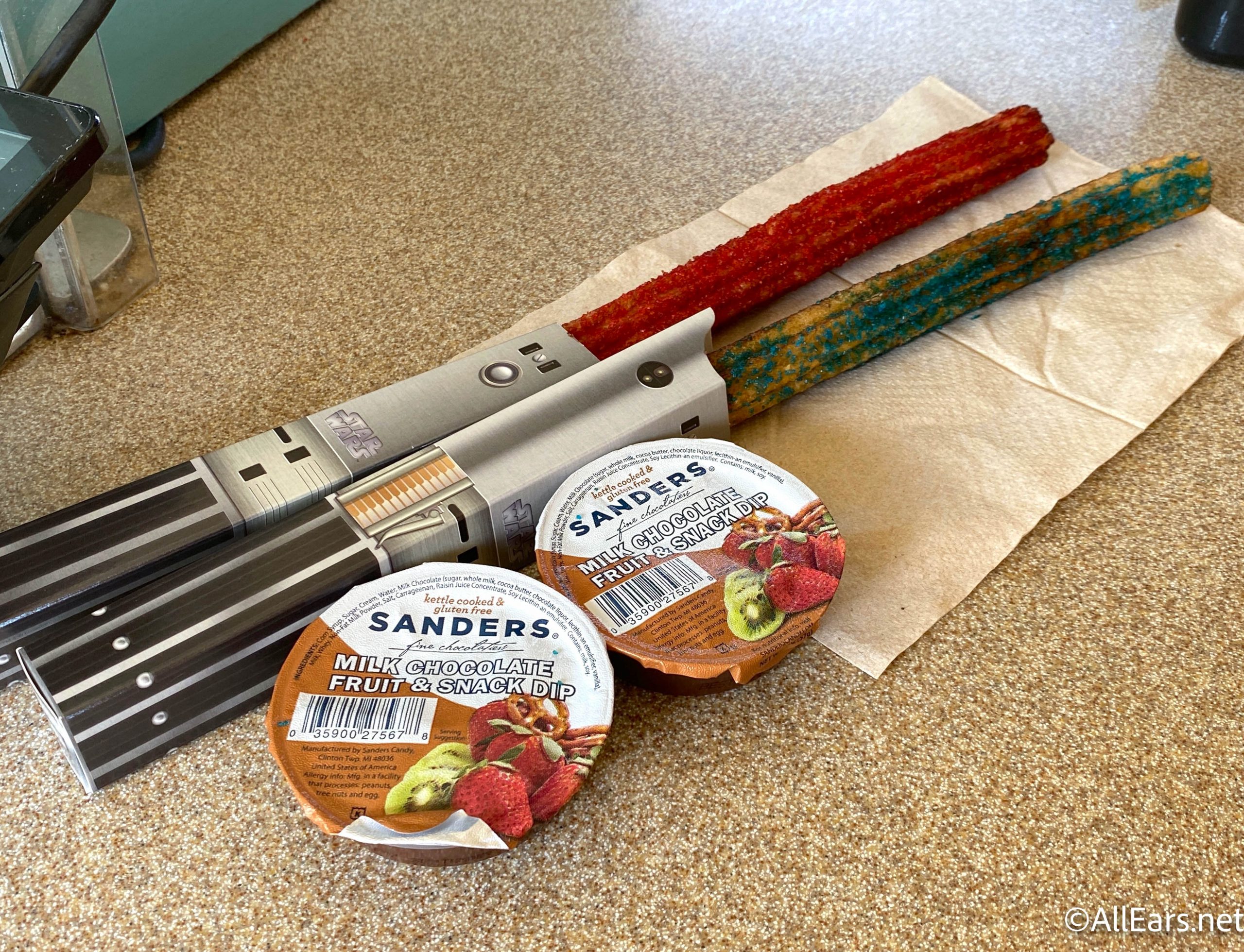 We can practically hear the lightsaber noises, just looking at them!
Close by at the Hyperion, Animation, and Hollywood Popcorn Carts (and even some of the churro carts), you can snack on the Interstellar Sweet and Crunchy Popcorn.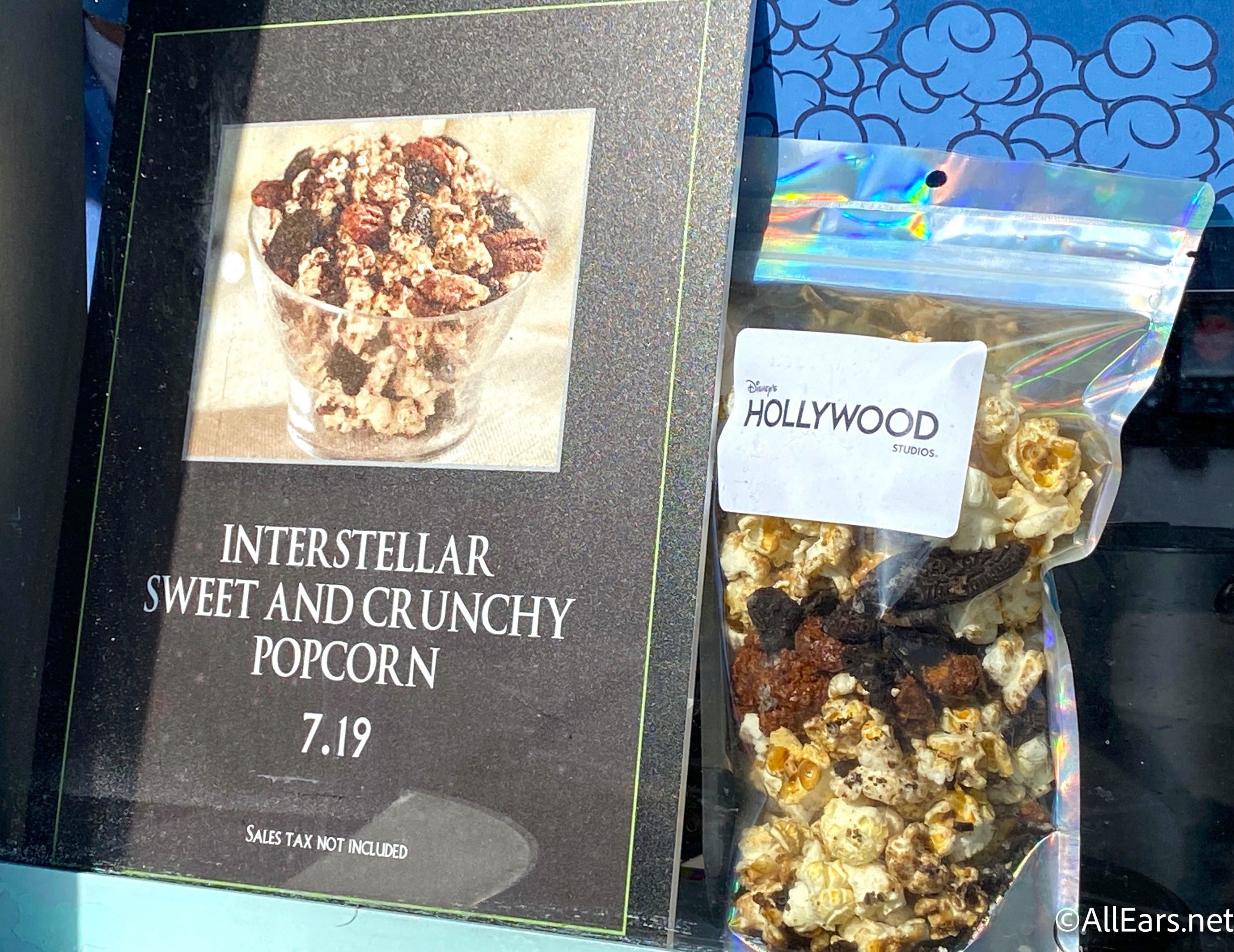 The bag is mixed up with regular popcorn that had kettle corn sweetness, chunks of Oreos, and pecans. And, let us tell you that it's JUST as good as it sounds!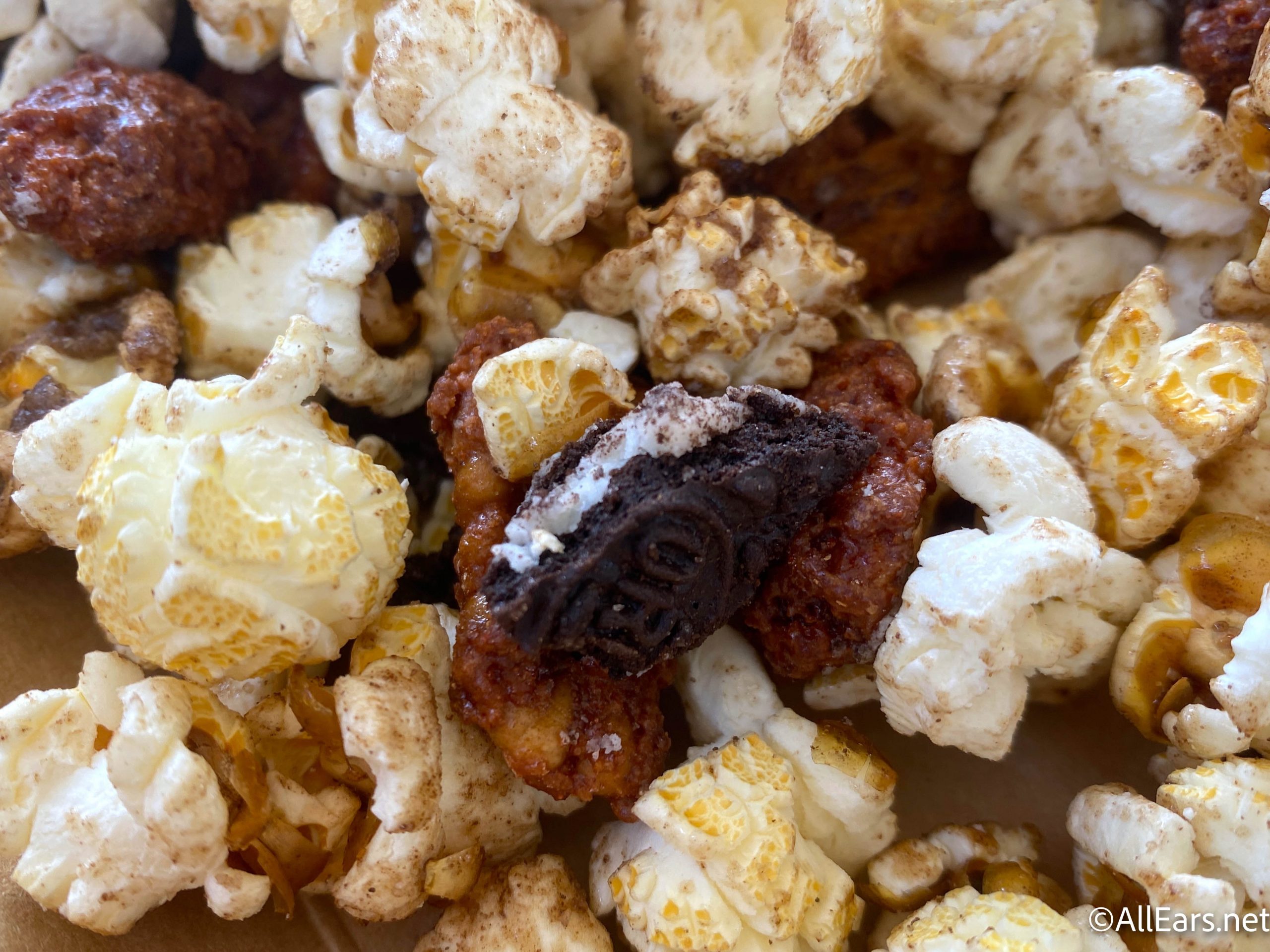 You can take your own bag home for $7.19 as well!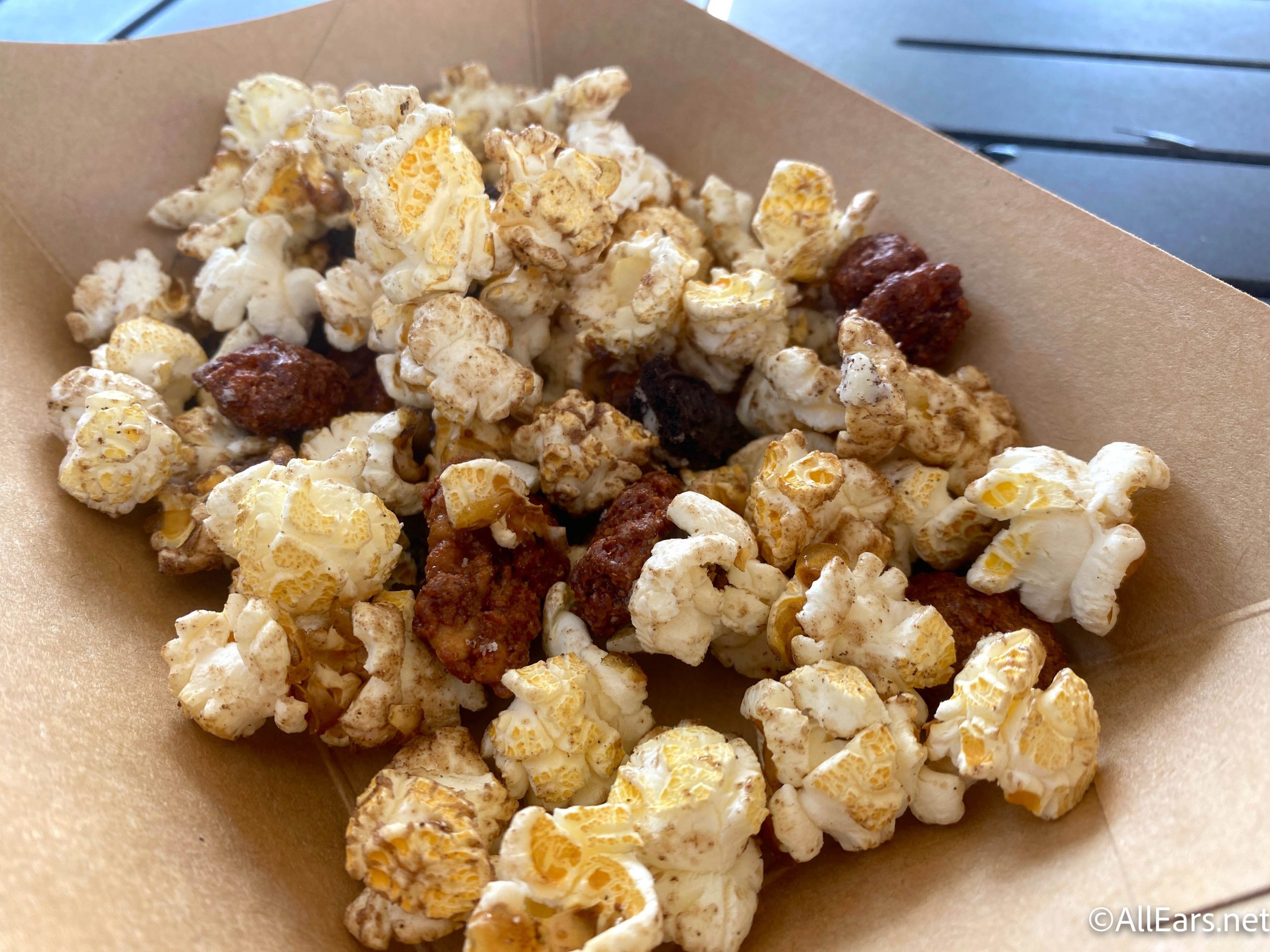 If you need something to drink to wash all that food down, you can pop over to the Backlot Express, ABC Commissary, PizzeRizzo, or Rosie's All-American Cafe for the Jettison Juice!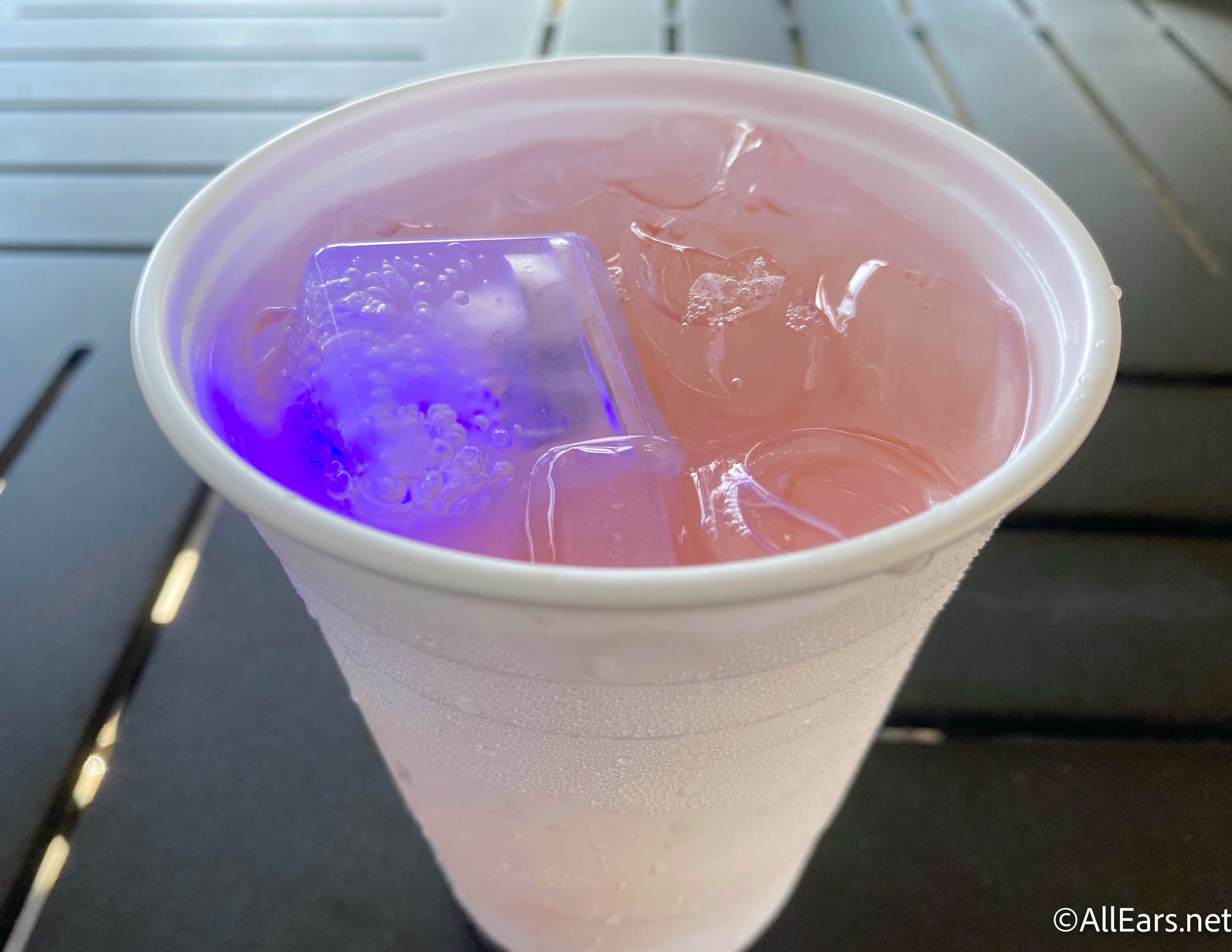 The Minute Maid Lemonade and watermelon beverage syrup are shaken and served with a glow cube. And, the whole family can try it since it's a non-alcoholic beverage!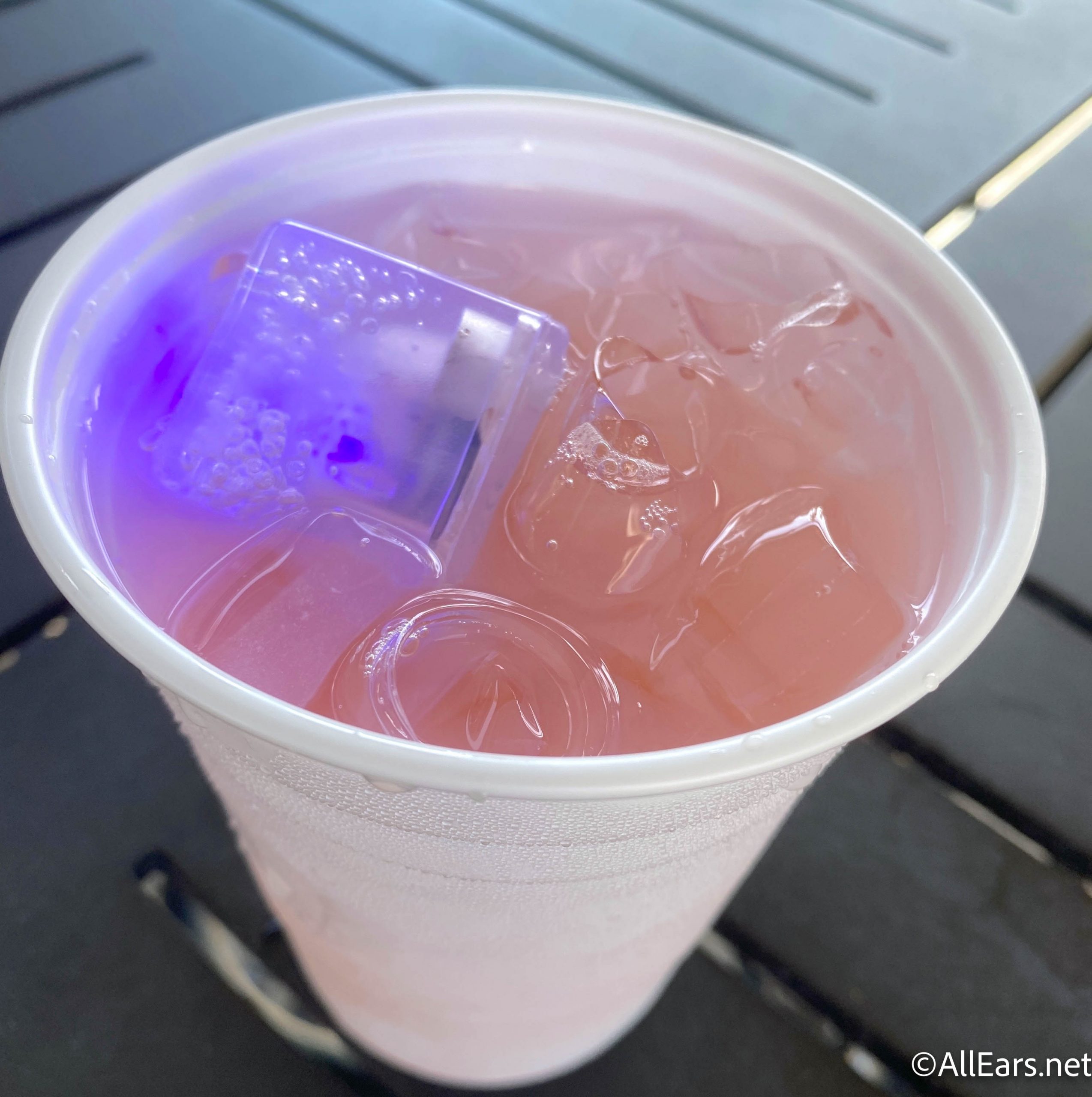 If you're looking for a Star Wars themed way to tote around your drinks today, you can also pick up the Darth Vader Stein at these locations and across the galaxy of quick-service spots.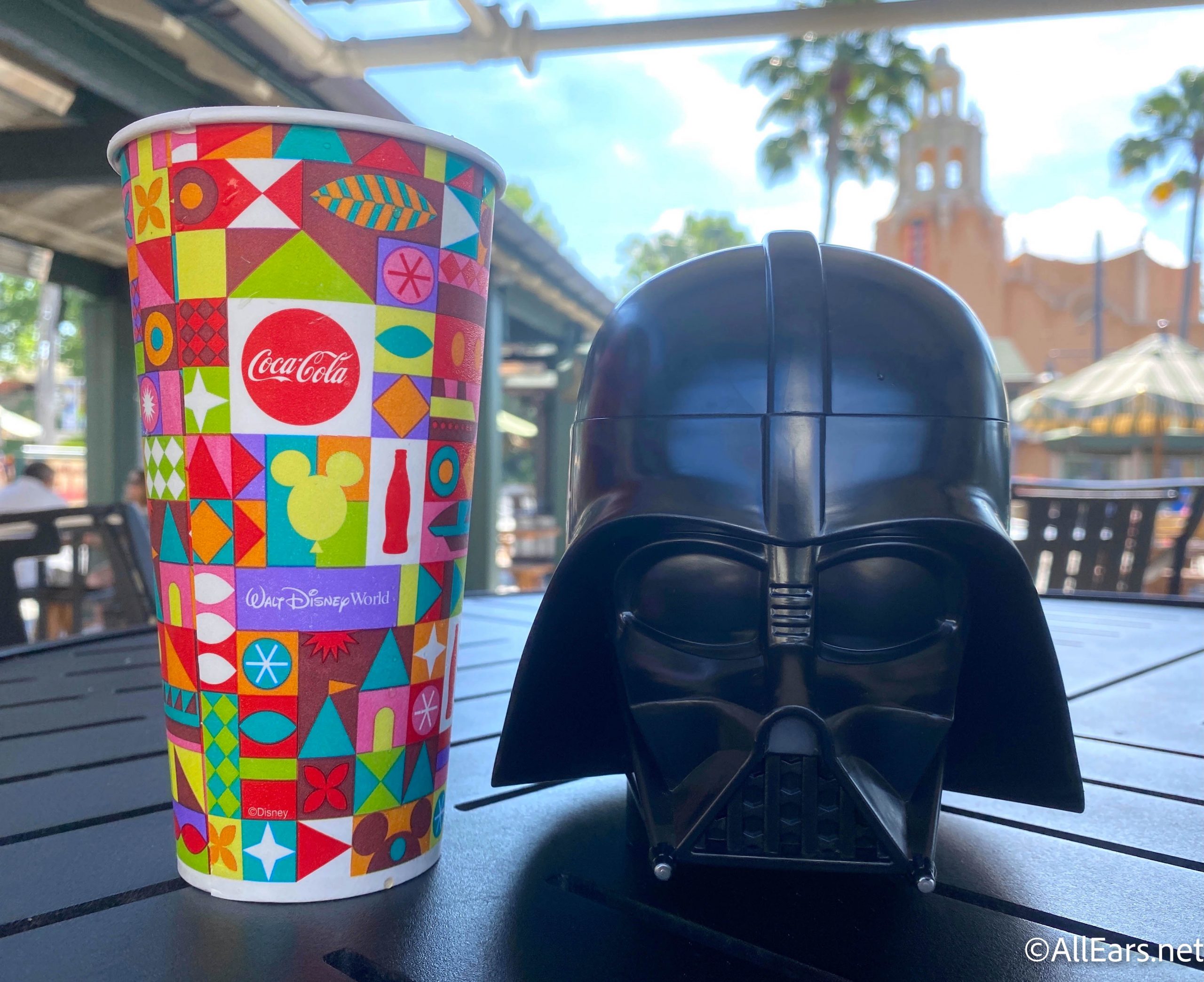 The lid pops open as the stein comes with a fountain drink of your choice…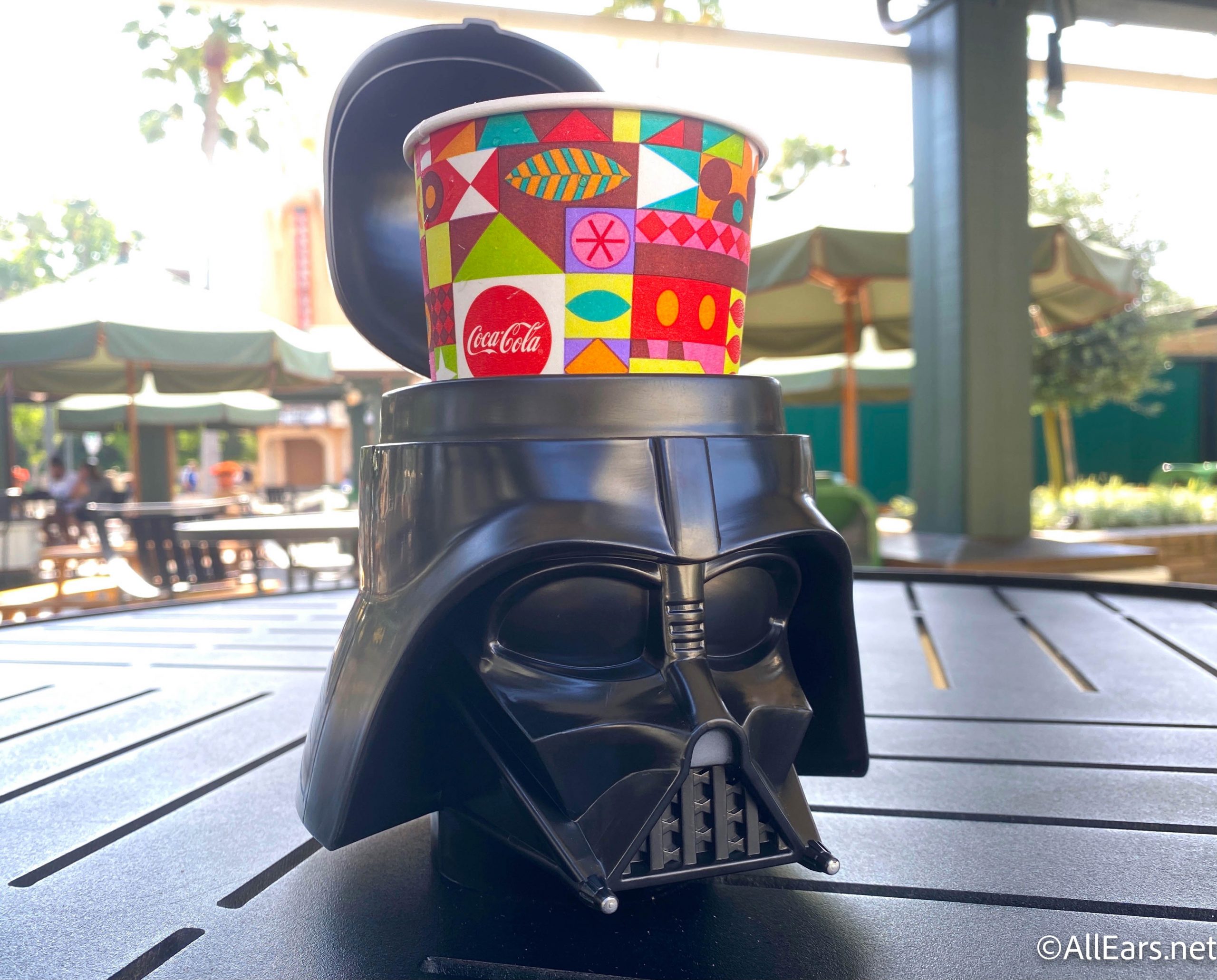 …with easy carrying, using the lightsaber hilt handle located on the back of Darth Vader's mask!
We KNOW that Darth Vader is supposed to be a villain, but this stein is just so cute, we can't resist taking one home!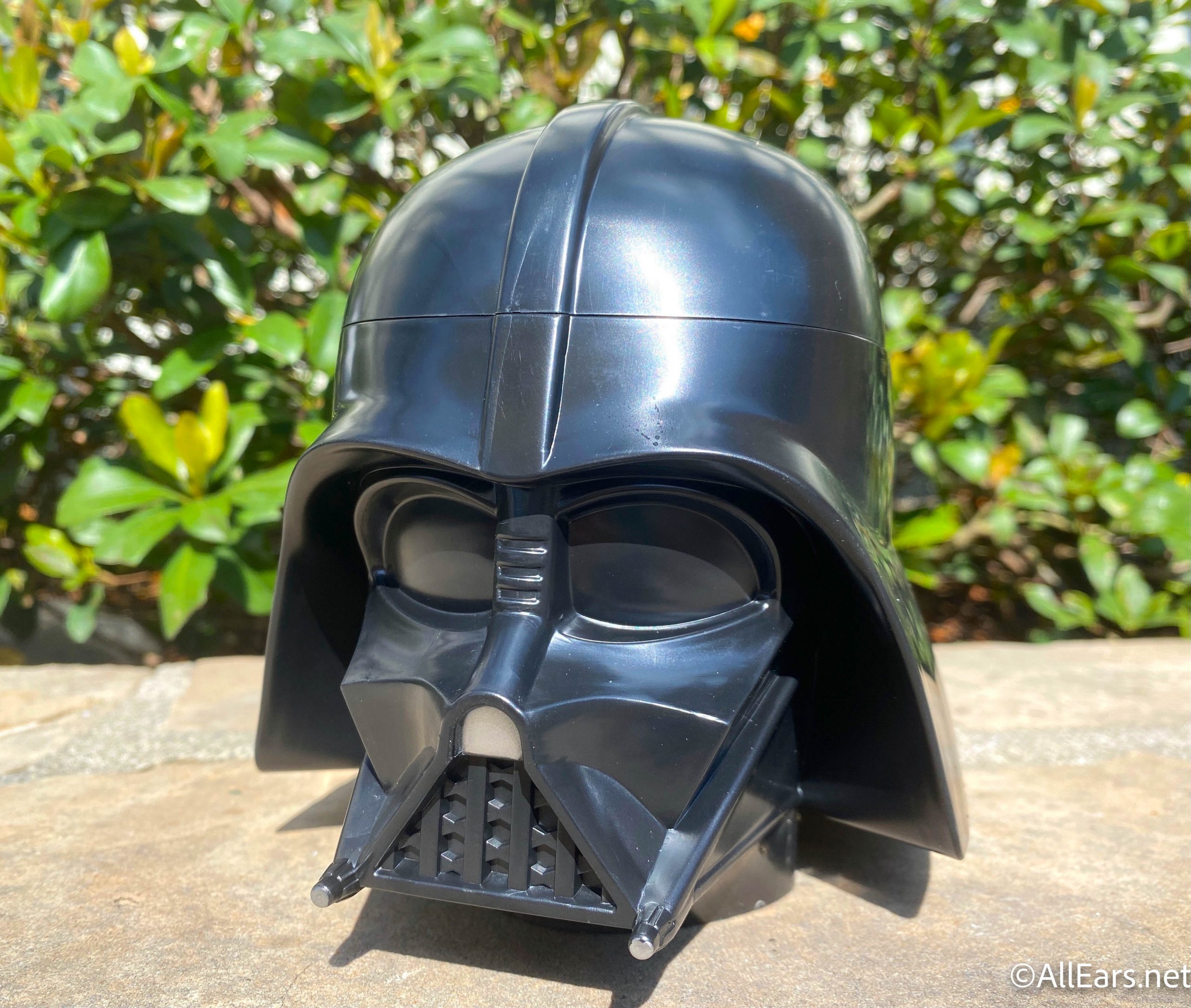 Over at Epic Eats, guests were able to pick up the HUGE Galactic Swirl Funnel Cake that was basically as big as a planet.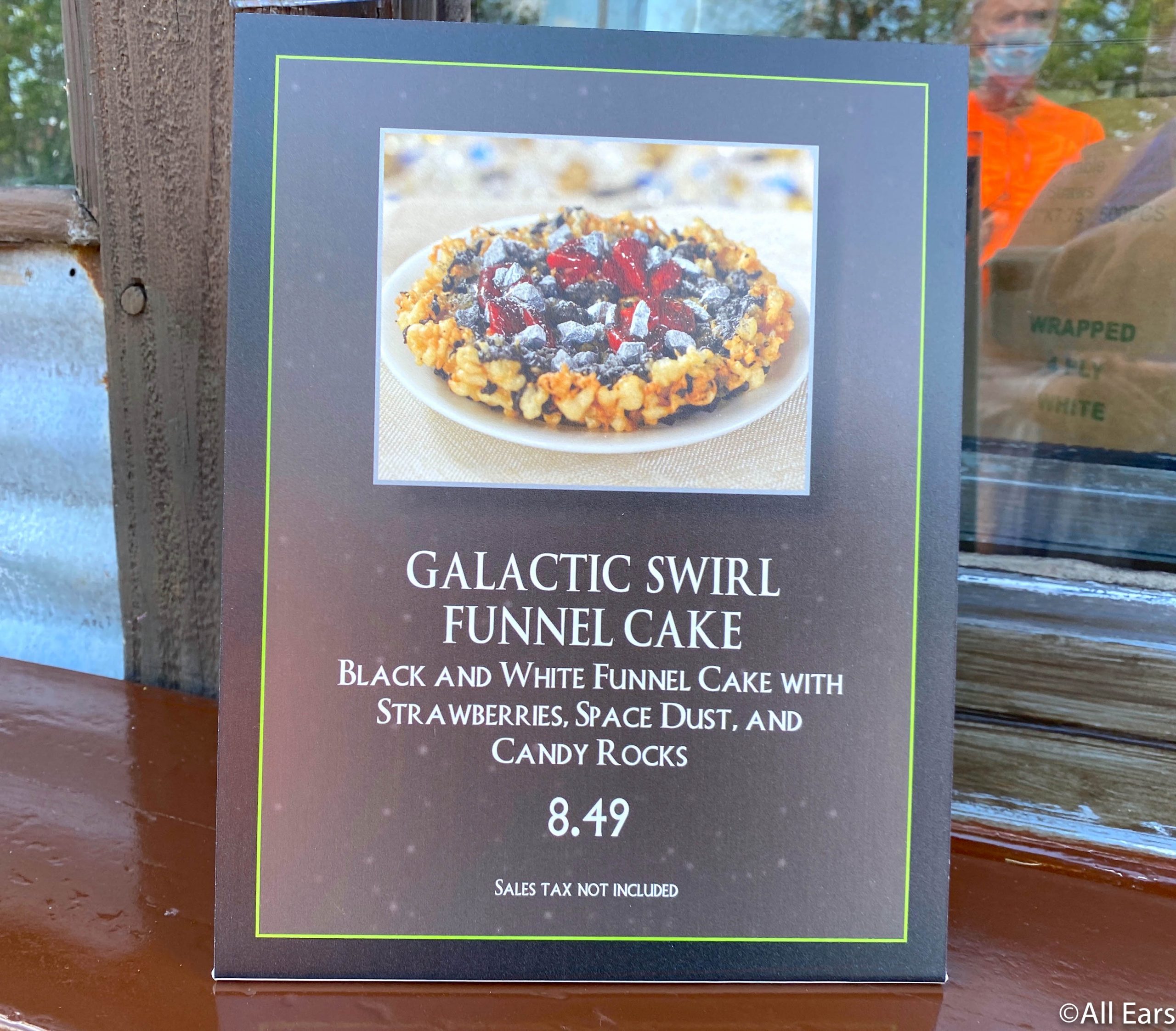 The black and white funnel cake was topped with strawberries, "space dust" (AKA powdered sugar), and candy rocks for $8.49.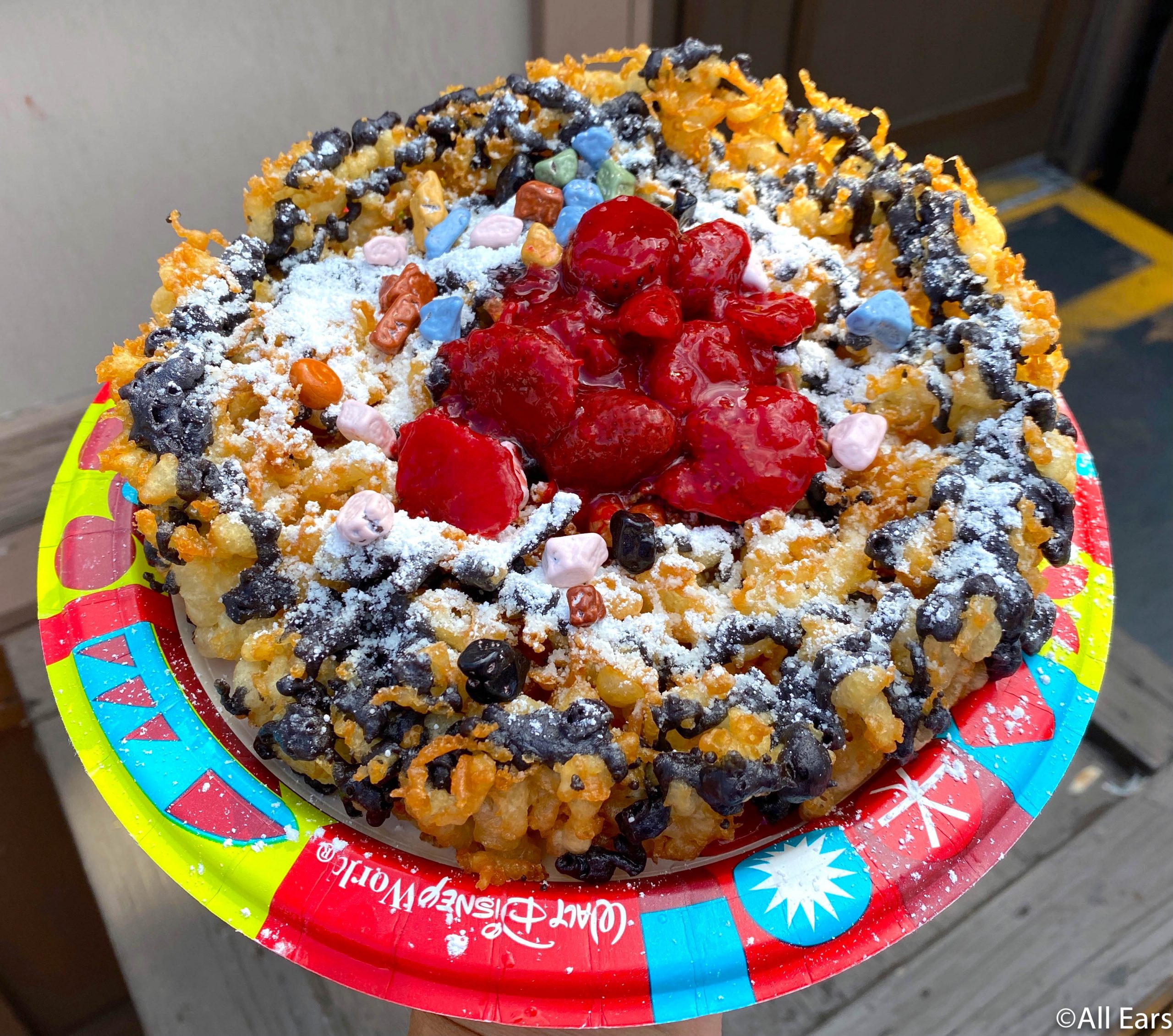 This treat can totally be shared with your group of adventurers because it's incredibly filling and tasty!
If you journey into Galaxy's Edge, you can find a special dessert over at Docking Bay 7 Food and Cargo as well! The Oi-Oi Puff is a raspberry cream puff with passion fruit mousse.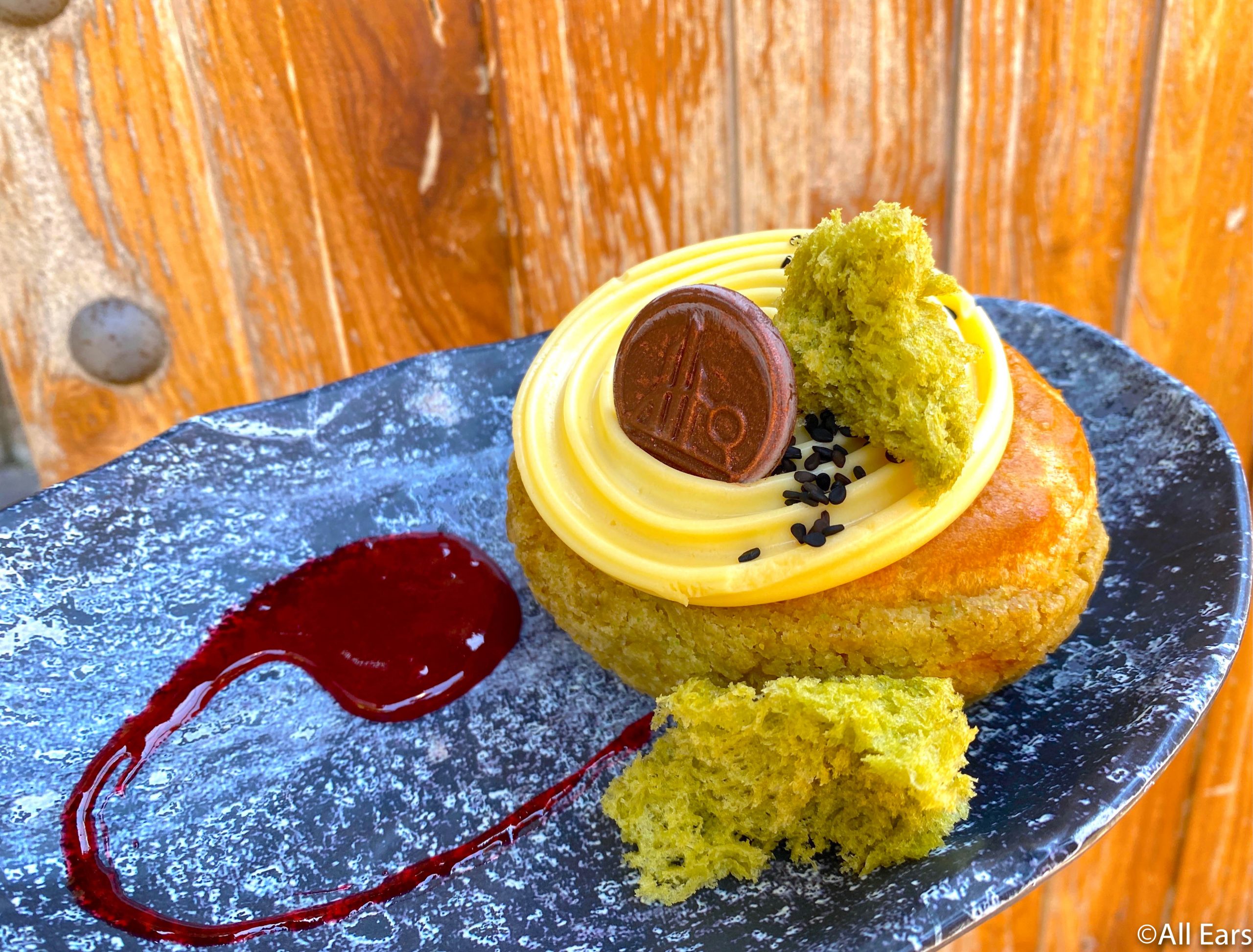 Just be warned that she's a little messy, even if she tastes amazing! Still, you'll want to try one for yourself for $6.49.
You can even find the Darth Maul Mousse, inspired by the infamous villain! While it's officially named the Dark Side Chocolate Creation, it channels the sinister vibes of the character with its melted milk chocolate mousse dome, raspberry mousse, slivered almond spikes, and chocolate shortbread cookie base.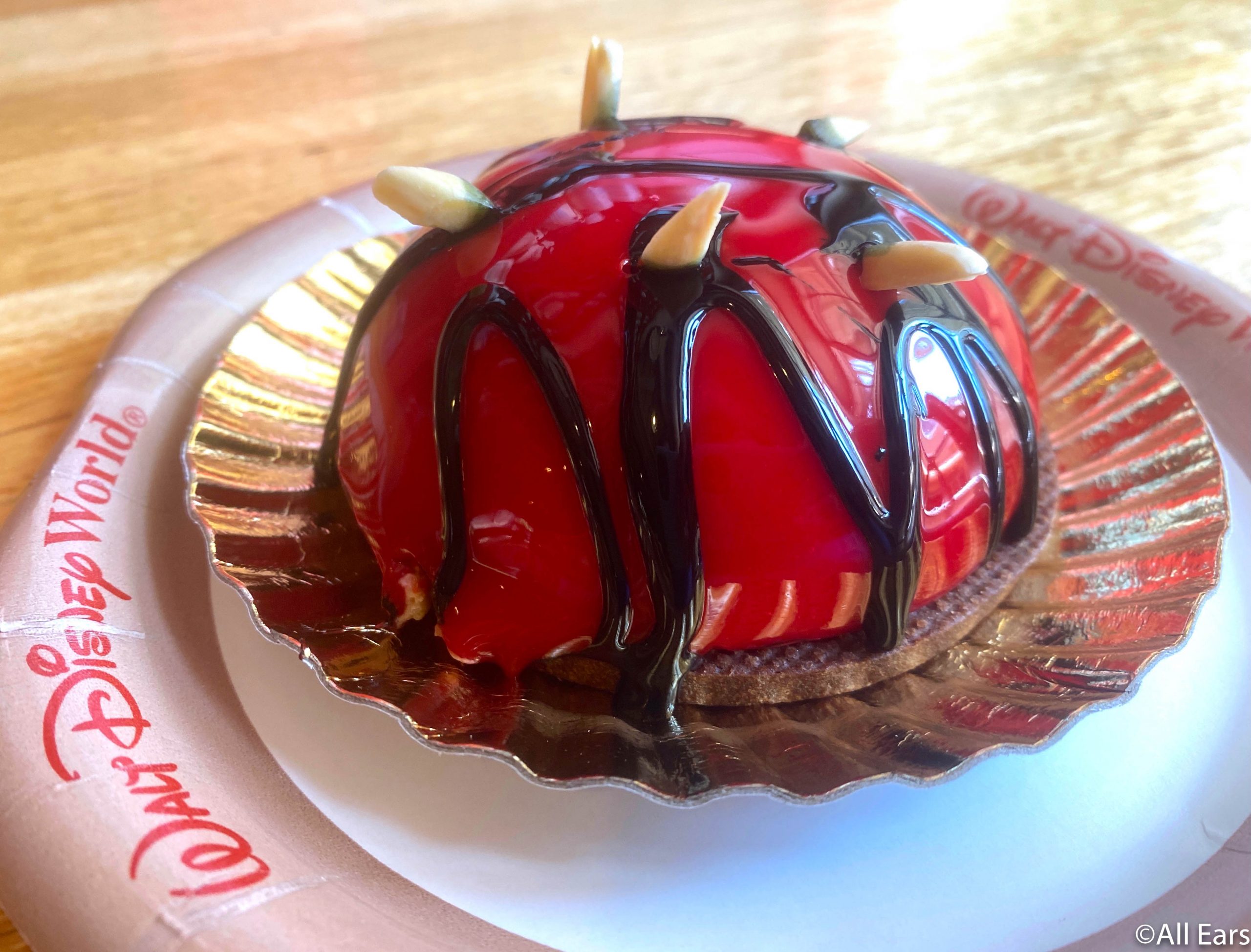 And, you can get one for yourself over at the Backlot Express for $5.99!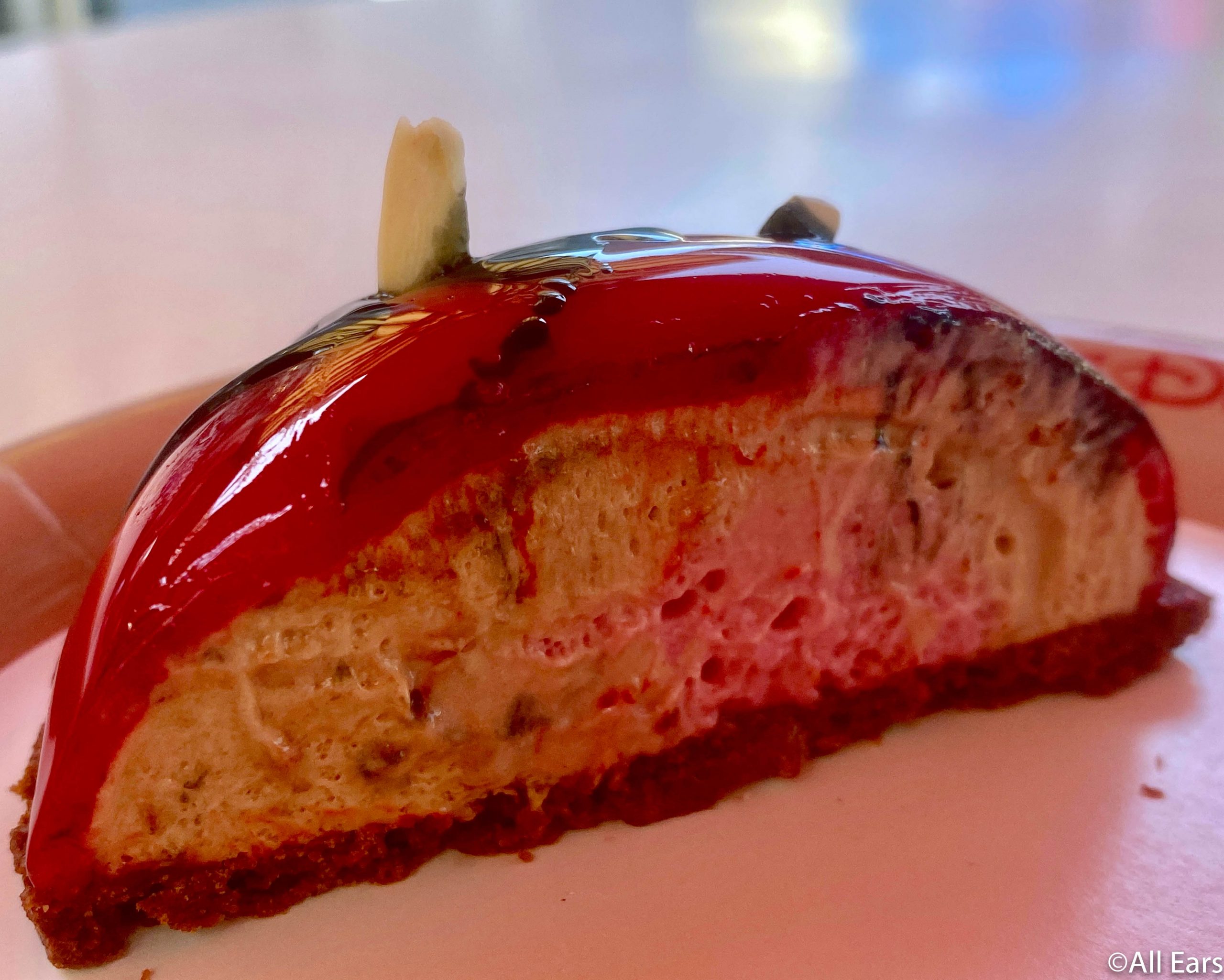 If you need to stop for a more grown-up drink, you can find the Cosmic Rum Punch at spots like The Trolley Car Café, PizzeRizzo, and Backlot Express.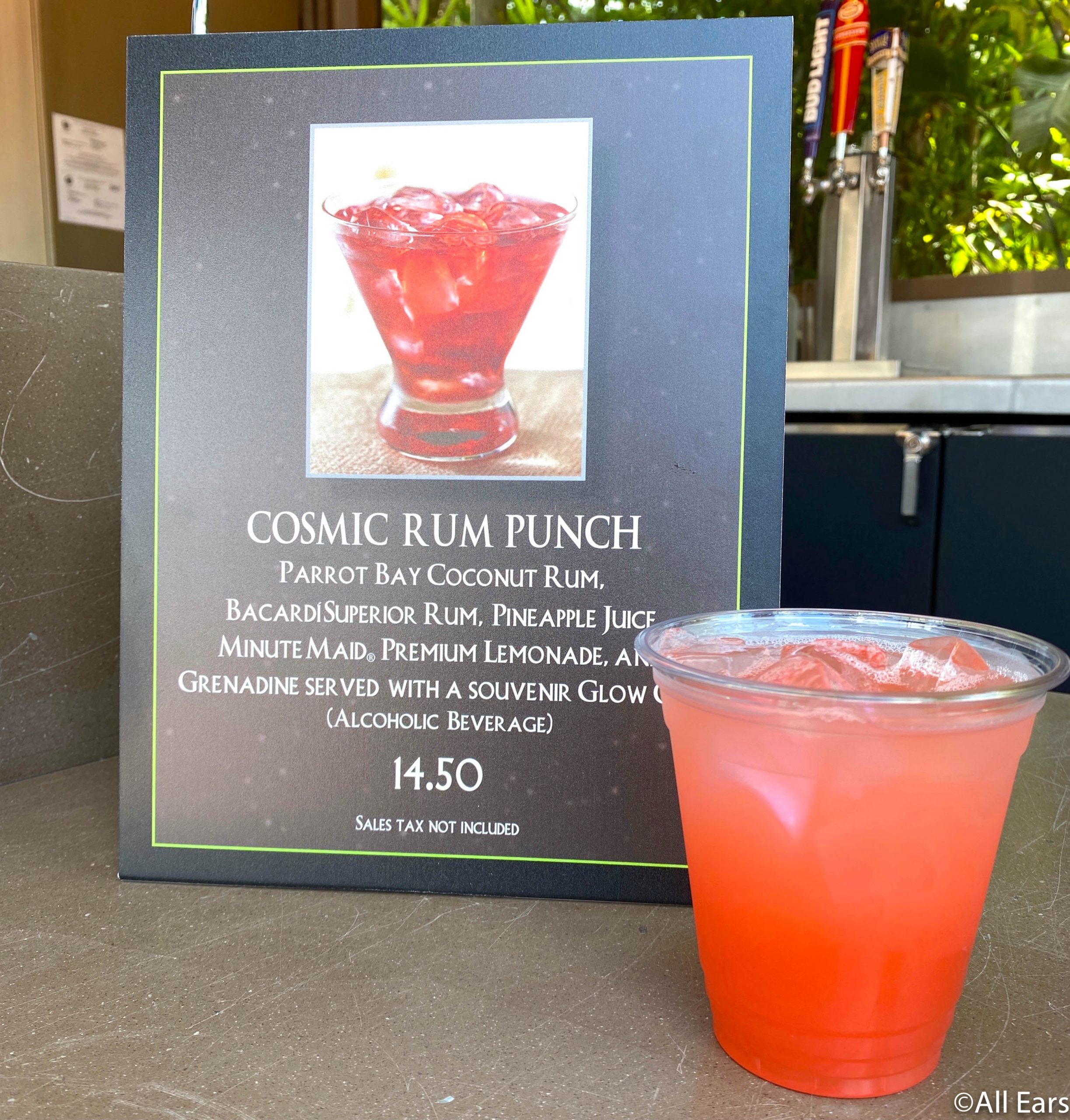 The drink is mixed up with Parrot Bay coconut rum, Bacardi Superior rum, pineapple juice, Minute Maid Lemonade, and grenadine served with a glow cube on top. Even though it tasted great, we were OBSESSED with that beautiful color!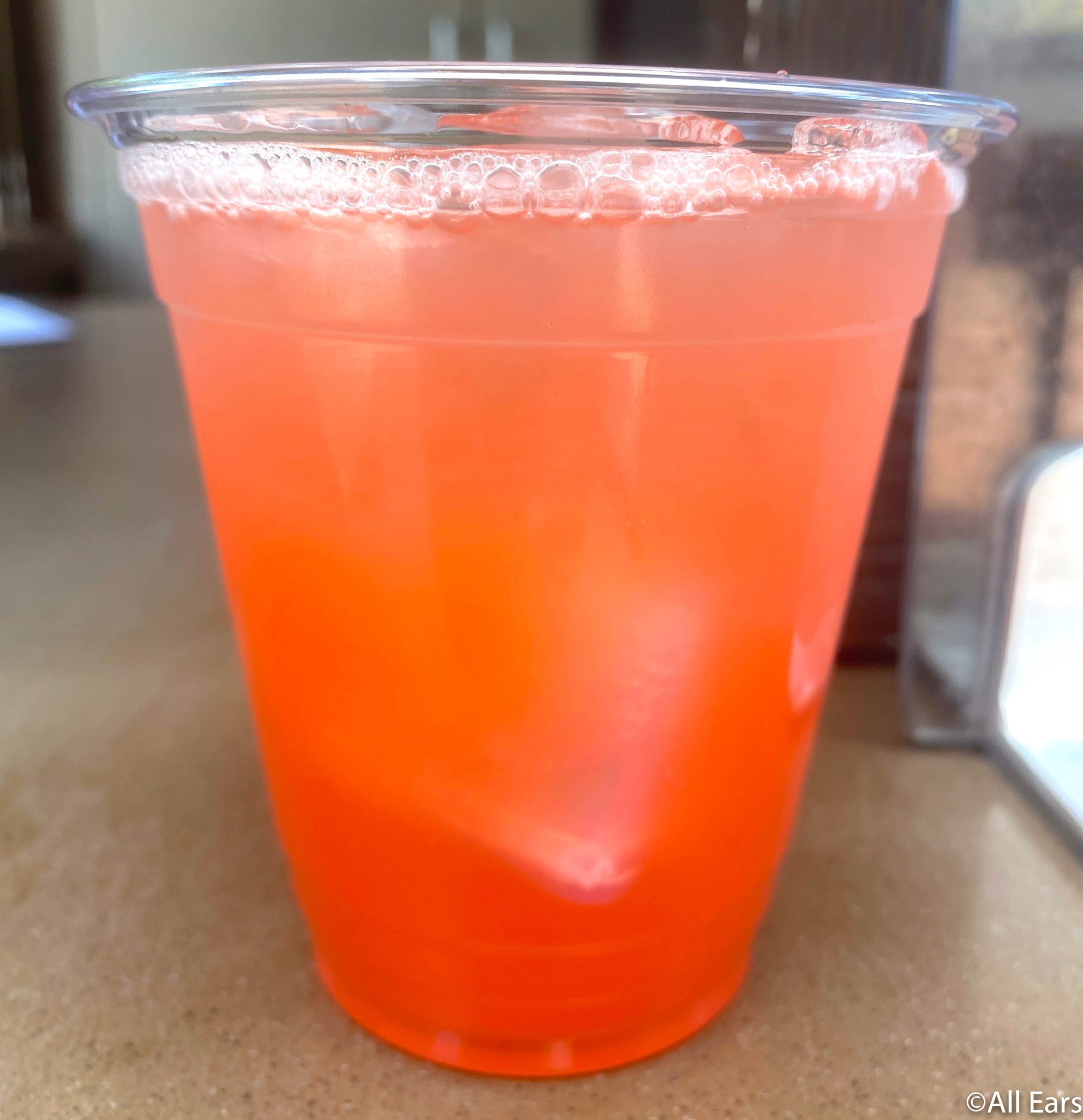 If you're looking for Star Wars treats outside of Disney's Hollywood Studios, you're going to want to head over to Joffrey's Coffee & Tea at The Landing in Disney Springs! The coffee shop will be offering FREE Star Wars froth prints for a limited time on select drinks!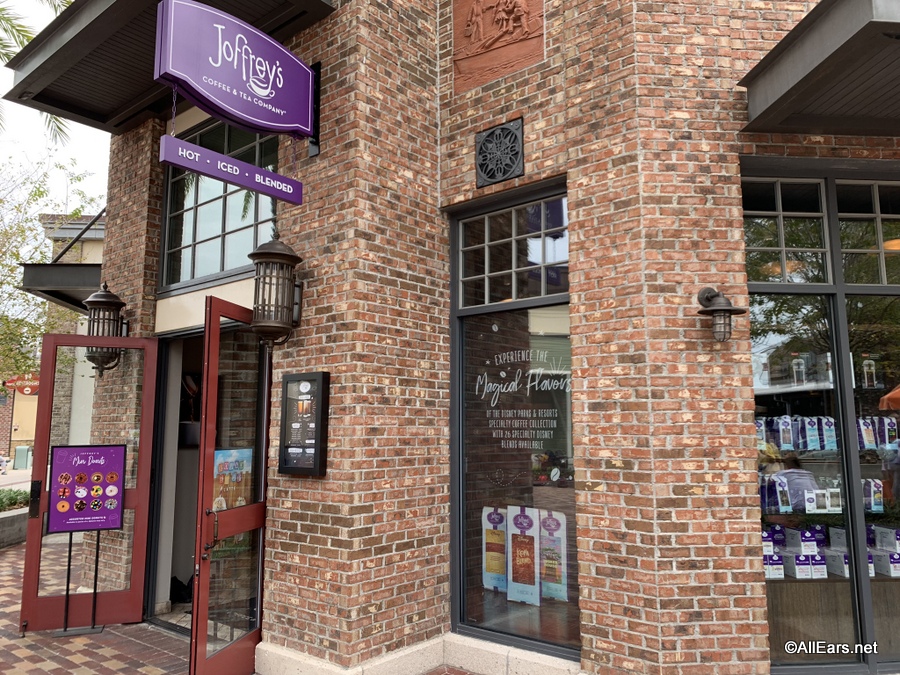 The latte art shows off a split between the Resistance and Empire symbols, so there's a balance in the Force!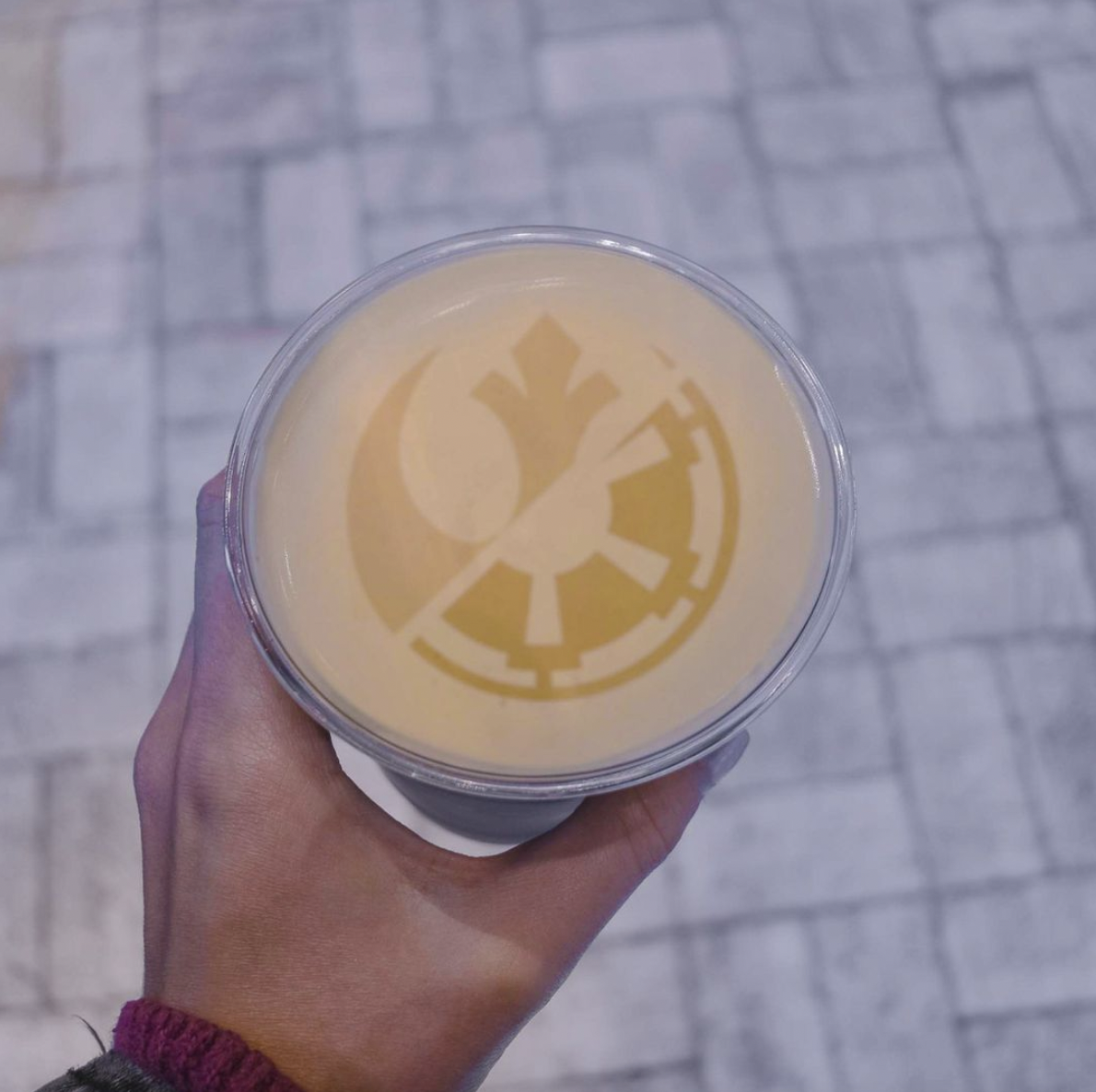 As we continue to make our way around Disney's Hollywood Studios today during Star Wars Day, we'll be sure to give you a look at everything else we see! Stay tuned with All Ears for the latest Disney news!
How are you celebrating Star Wars Day this year? Let us know in the comments below!