Although there has been some big news of things happening around Disney's Hollywood Studios, it's still felt like a normal day in the parks. We've taken a look at the changing hours of restaurants around the area, plus new distancing markers for two attractions.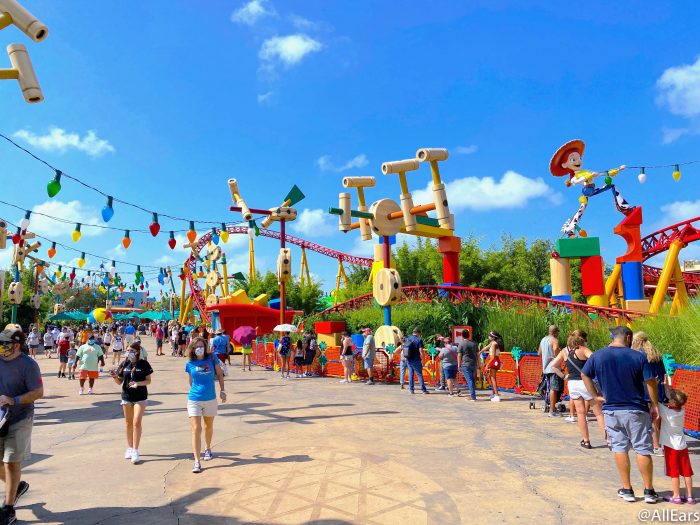 But, it seems like we should always expect the unexpected whenever we're in the parks. While many popular attractions (like Slinky Dog Dash) have been bringing back plenty of guests, one of the longest wait times in the parks today was for a ride we did not anticipate!
Over in the corner of the park near Star Wars: Galaxy's Edge, Muppet Vision 3D is one of those feel-good attractions that lets you kick back in the A/C for a bit of time. Although Muppet Vision has a special place in our hearts, it's usually not one of the most hopping spots in Disney's Hollywood Studios (being next to Rise of the Resistance and all).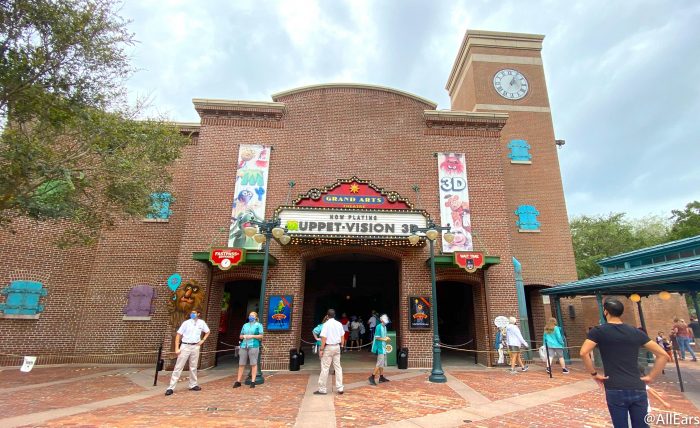 However, Muppet Vision got its time to shine today since the attraction leapt up to a 40 minute wait this afternoon!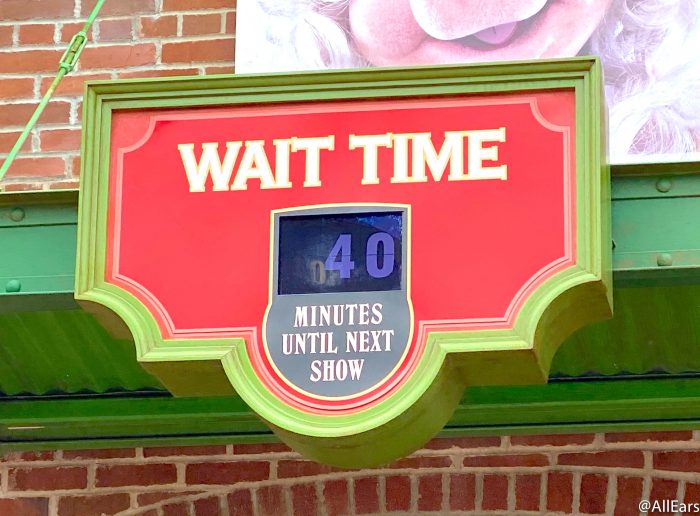 Guests visiting the busy attraction were asked to follow distancing measures with markers and sectioned off lines as they entered the attraction. Cast Members were also standing by to help anybody coming to ride Muppet Vision or answer any questions!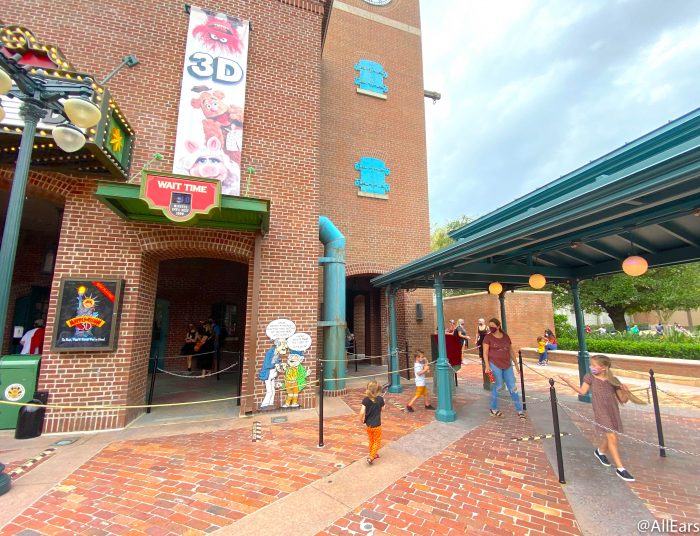 But, the spike in attendance at the ride has fluctuated since then. An hour later, the wait dropped back down to 10 minutes before climbing back up to 35 minutes again. It seems like other guests think that visiting the Muppets on Grand Avenue is just as fun as we do (long wait time or not 😉)! As we keep exploring Disney's Hollywood Studios today, we'll keep an eye out for anything else new and exciting that you need to know!
What's your favorite attraction to visit in Disney's Hollywood Studios? Let us know in the comments below!