Hi, AllEars readers! If you would like to read more information regarding the temporary closures at the Disney Parks, please
click here for a list of closures at the Disney Parks
, or
click here for some of our most FAQs
. From all of us at AllEars, our thoughts are with those affected. While the Disney Parks are closed, we will continue to write articles and bring you AllEars TV videos to enjoy and for our readers to use once the parks reopen. 
---
Eating at Walt Disney World can be an overwhelming prospect. With literally hundreds of options in the Parks, Resorts, and Disney Springs — where do you eat?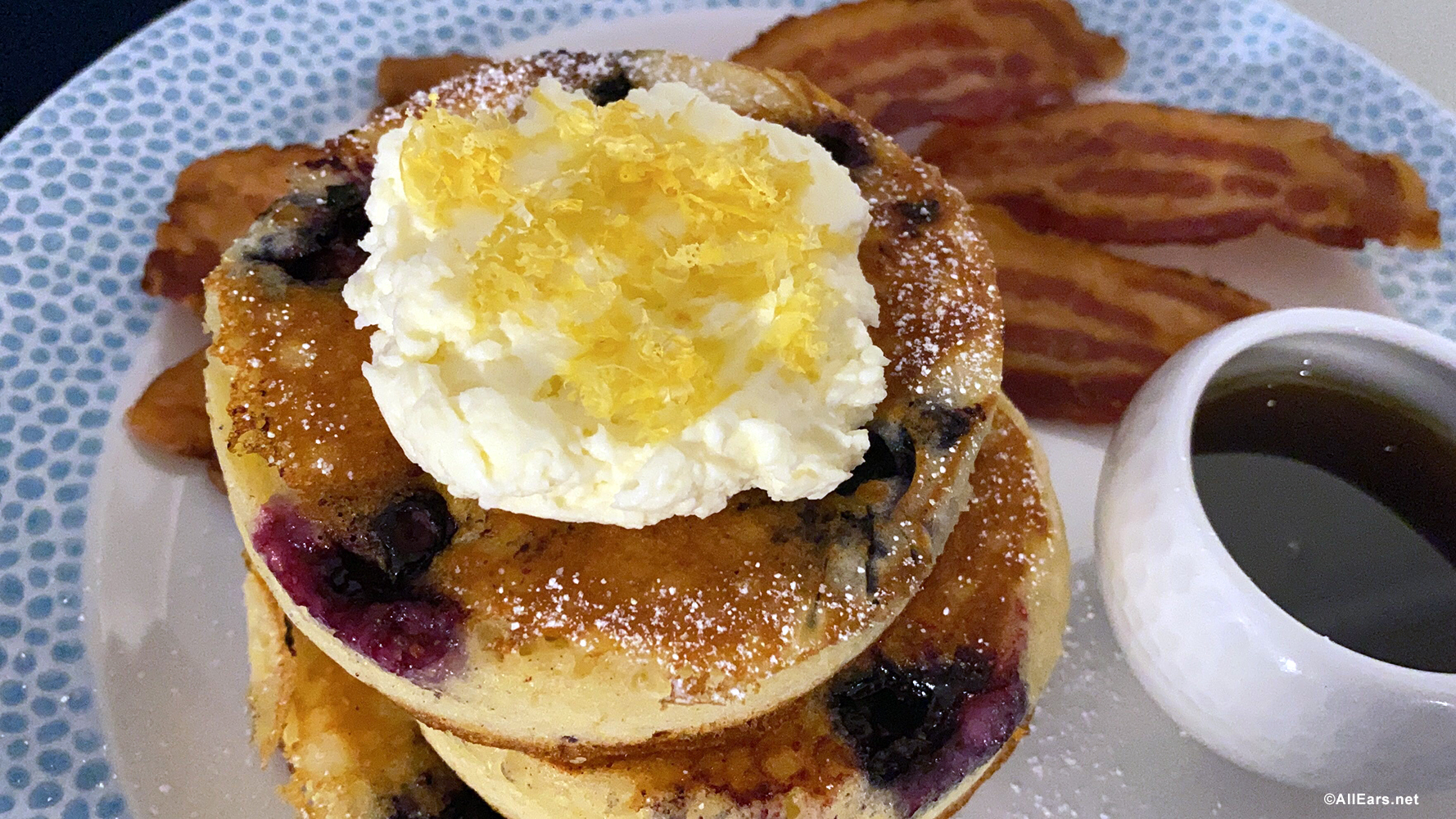 That's why we have AllEars Reader Reviews! Readers like you leave reviews of their meals and experiences to help you make the best Disney World dining decisions for your trip.
We recently took a look at the Reader Reviews for all of the Quick Service restaurants located at Disney Resorts and assembled this list of the best — and the worst!
These restaurants are important and often undervalued — this is where a lot of folks grab breakfast before a day in the Parks or enjoy a leisurely meal during a poolside Resort day.
Here are the Best and Worst Disney World Resort Quick Service Restaurants — According to You!
THE BEST QUICK SERVICE RESTAURANTS AT DISNEY RESORTS:
Located inside a Magic Kingdom-area Deluxe Resort, Roaring Fork offers breakfast, lunch, and dinner. You'll find classic "fast food" fare, such as burgers, flatbread pizzas, and chicken strips — but you'll also find some unique and tasty options like chicken and waffles, bratwurst on a pretzel roll, and a fresh veggie and hummus wrap. There's also a big serve yourself bakery case, where you'll find specialty cupcakes, breakfast pastries, and other baked treats!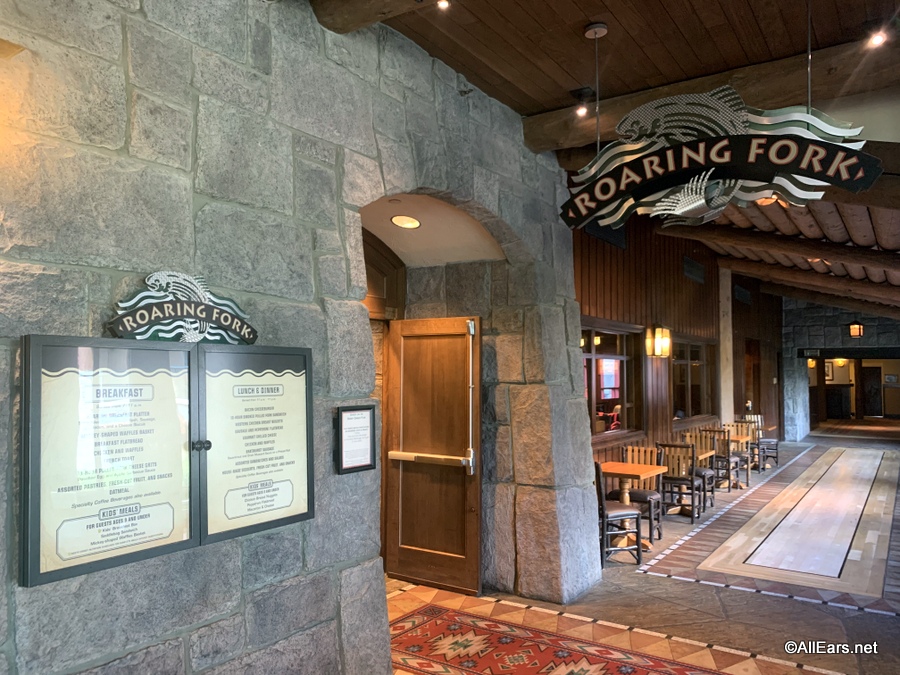 Our Readers Say:
"The Roaring Fork exceeds my expectations each time I pay a visit. …  Definitely check this cute quick service joint out!"
"We ordered and got our food quickly, and there was plenty of seating inside and out. Lots of good quick service options here."
"one of the best resort counter service meals"
Gasparilla Island is Grand Floridian's Quick Service restaurant and features a variety of stations: a coffee and pastry bar, a hot food station, and a salad and sandwich station. Popular items include CYO salads, a chicken and brie sandwich, and an Artisan burger.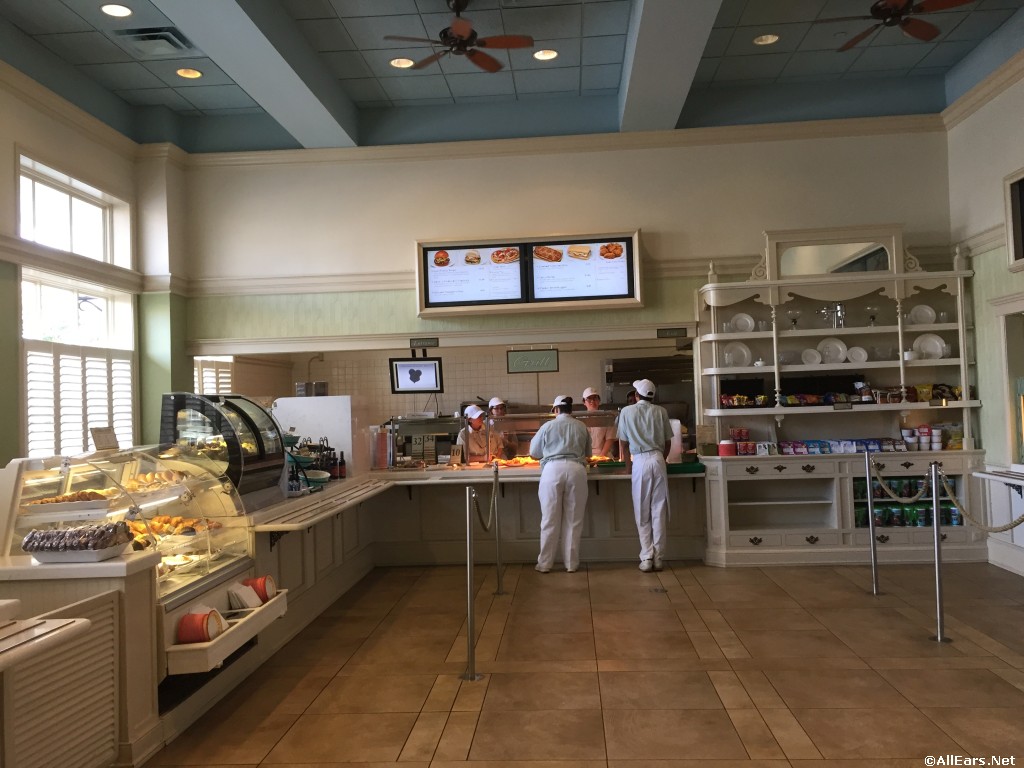 Our readers say:
"The best part about this little gem is the view of Cinderella's castle from your table. You don't have to pay the big bucks to have a nice, relaxing view."
"This was so good we ate hear three times in two weeks despite staying over at Caribbean Beach Resort and not at the Grand Floridian."
"Definitely worth the trip if you are staying at or near Grand Floridian if you need a QS meal that is of a higher caliber. We enjoyed the calm, quiet setting after being at Magic Kingdom all morning. Certainly will be back in the future!"
*Average of lunch/dinner and breakfast reviews
Mosey on over to Port Orleans — Riverside to find this food court! Several different bays make up this location: bakery and desserts, grill, pizza, and a hot bar. Among classic fast food entrees such as pizza and burgers, you'll also find some unique items that fit the Port Orleans theme — like a pimento cheese BLT or a cajun chicken sandwich.
Our readers say:
"I really liked the diversity here. You can put together a healthy meal – or not!"
"Loved being there, can't wait to go back!"
Located on the main concourse of the Contemporary, you can watch the monorail drive by above you as you enjoy a great meal! Dig into comfort classics such as roasted chicken, grilled cheeses with tomato soup, and barbecue chicken pizza. Plus grab something sweet from their splendid bakery case!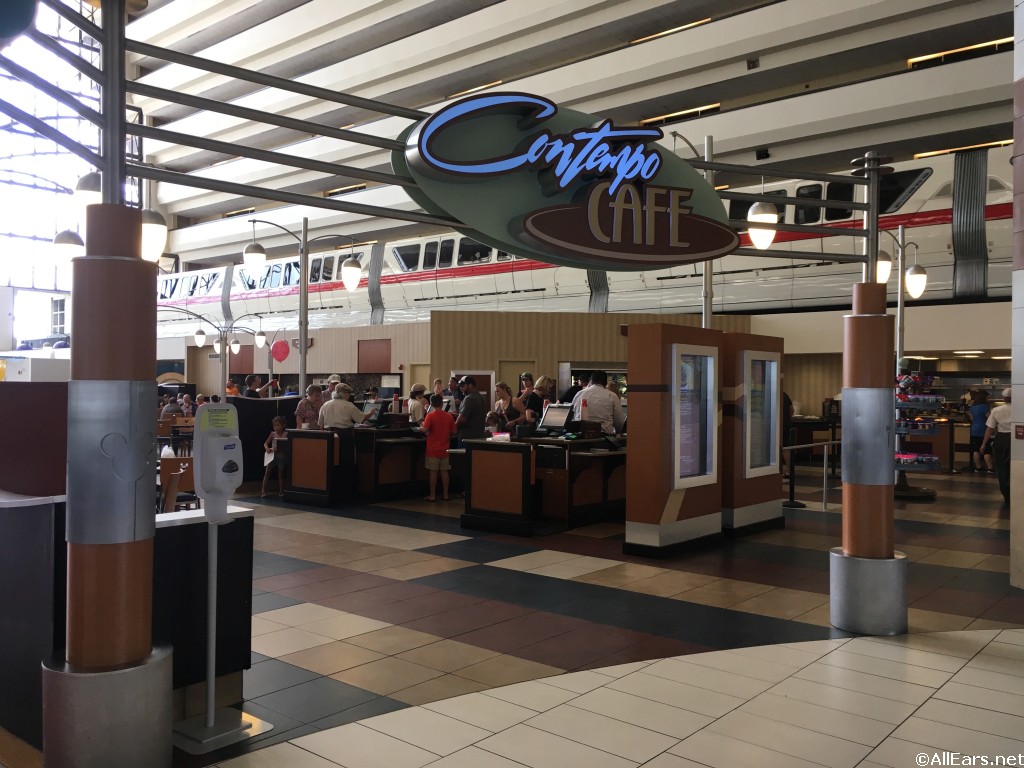 Our Readers Say:
"One word: CUPCAKES!!"
". The food was good, portions decent, and they had a nicely varied menu for a quick service. Loved seeing the monorail passing overhead as we ate. The servers were friendly and helpful."
"The food here is so good for a quick service, the menu keeps changing and everything we have tried is yummy and the portions are large."
This wild menu is a perfect blend of the familiar and the exotic! Feast on ribs, burgers, oak-fired chicken, and African stew — and don't forget the iconic Zebra Dome Dessert! In fact, you'll find several delicious desserts exclusive to Animal Kingdom Lodge in their bakery case.
Our readers say:
"Great food, and really helpful cast members"
"There's something for everybody whether you want standard food, or something a little bit more adventurous. and then there are the Zebra Domes!!"
"I cannot say enough great things about this quick service restaurant. The food was so good, the service was amazing and they had fantastic desserts and drinks."
Enjoy breakfast, lunch, and dinner with an Island flair! Favorite dishes include Pulled Pork Nachos, Thai Coconut Meatballs, and Tonga Toast. You can also enjoy classics such a flatbread pizzas, burgers, and sandwiches.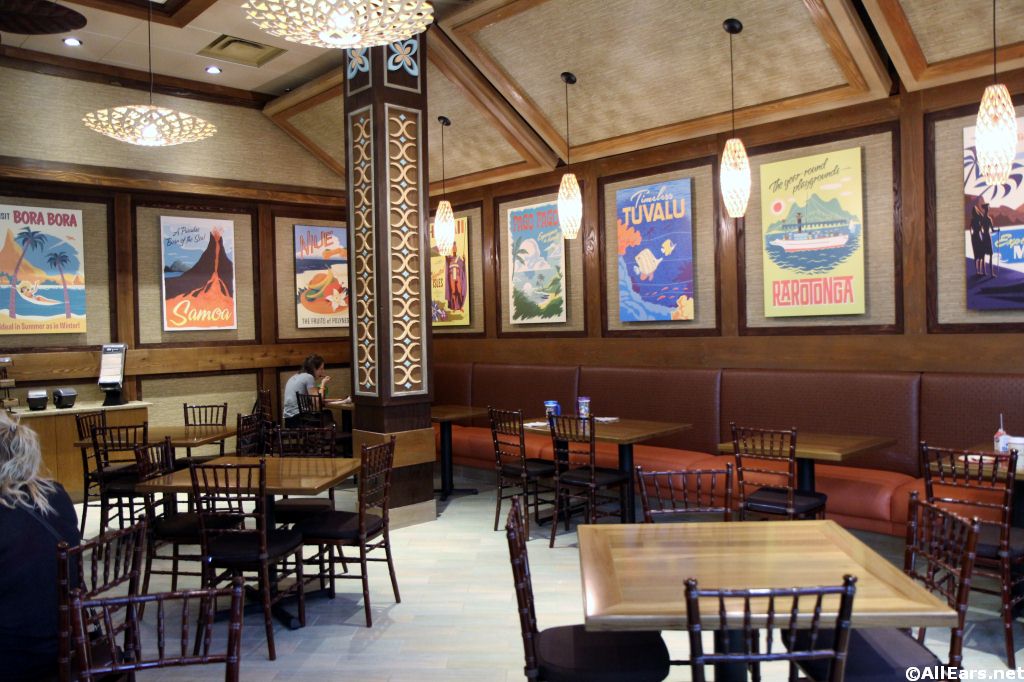 Our readers say:
"This quick service restaurant is an often over looked gem! The food is fresh and delicious. The menu is a nice mix of comfort food with variety for everyone."
"Great food, exclusive dishes, good variety offered"
"Nice outdoor seating when the weather is right."
THE WORST QUICK SERVICE RESTAURANTS AT DISNEY RESORTS:
This outdoor walk-up counter has a limited menu of sandwiches, salads, and burgers.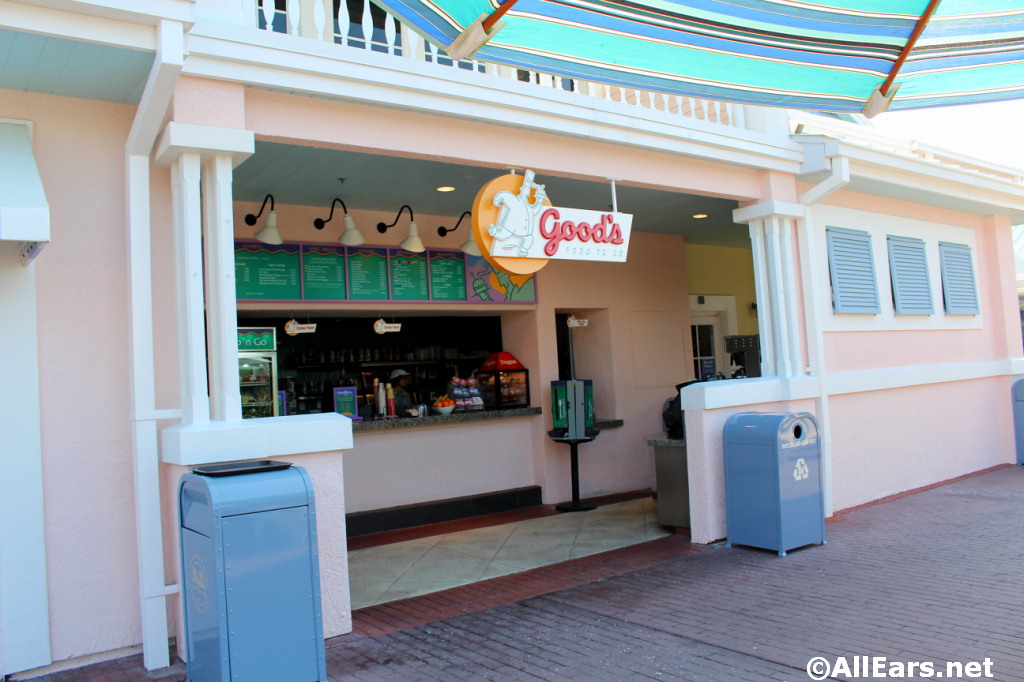 Our Readers Say:
". Its not the most perfect quick service for sure but the resort is so beautiful it makes up for it :)"
"…not much choice but as a quick grab something to eat it's ok."
"light lunch items were fresh made and tasty, was too hot to eat there so we took it back to the room."
Hurricane Hanna's is a poolside walkup counter service, as well as a full service bar at Yach and Beach Club's Stormalong Bay. For food, they offer items such as coconut shrimp, burgers, and salads.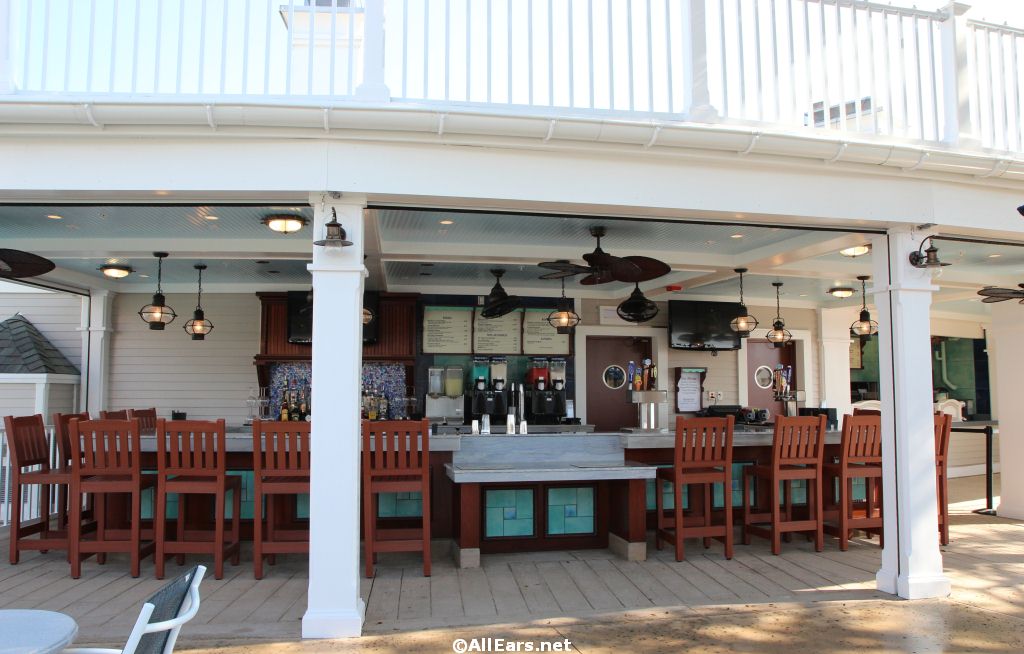 Our readers say:
"The food was average, but convenient when you are spending a day at the pool."
"Always have to stop here for a drink or two while we are here, but the food is decent too and won't break the bank account."
"…. It just isn't what it used to be and it's sad. "
This food court features a variety of stations including a grill, pizza and pasta, and sandwiches. Choose from classics, plus a few more unusual items like chicken and waffles, turkey burgers, and rice bowls. There's also a large grab 'n' go section.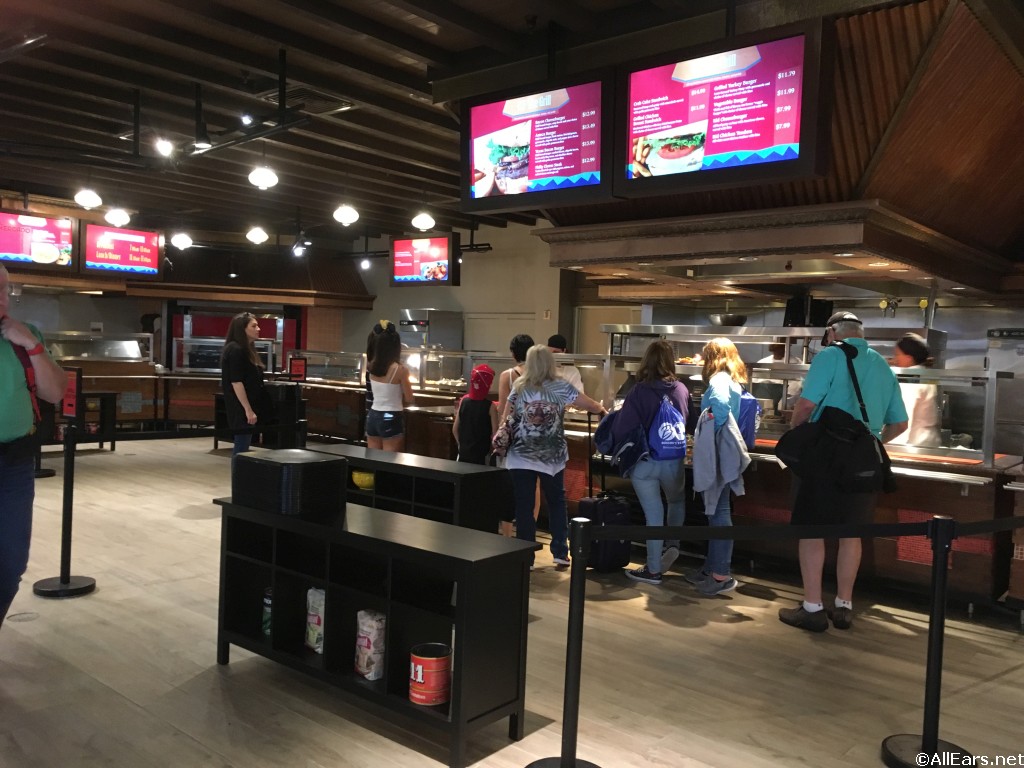 Our readers say:
"Good selection, but very slow service cooking the food"
"I do miss the steak that used to be an option here, but still a great value for a QS credit."
"We like El Mercado for the variety that they offer."
What are your favorite — or least favorite — Quick Service Restaurants at the Disney World Resorts? Let us know in the comments — and make sure to leave reviews so others can benefit from your experience!