Walt Disney World contains not only multiple parks but also a plethora of different resorts, varying greatly in theme and appeal to guests. Just exploring a bunch of the resorts could take up a day in your trip, but there's one resort complex that in itself constitutes a whole adventure: Animal Kingdom Lodge.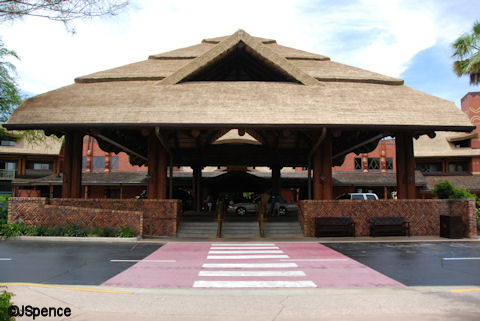 This
expansive and immersive resort

has so much to experience, you might not even need to visit the parks.
Two Resorts in One
Animal Kingdom Lodge actually consists of two separate resort areas: Jambo House and Kidani Village. These two sections are more than just different parts of the hotel. Each area comes its own front desk, concierge, valet, luggage service, restaurants and other amenities. Each individual area  could easily stand as a worthy resort all on its own. Yet Jambo House and Kidani village are only ten minutes apart by foot; internal buses also regularly run between the two areas. This means that no matter which area you book a room in, you can experience the fun elements of both hotels.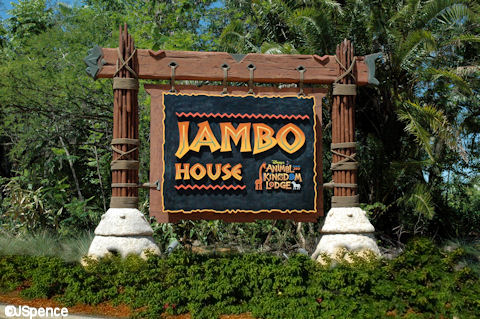 First, there's Jambo House, the original building for Animal Kingdom Lodge. It mostly has standard hotel rooms but also offers studios and a few villas. Being the heart of Animal Kingdom Lodge, Jambo House has really cool features tied to the Lodge's theme, like the many cultural artifacts in the main lobby (more on that later). Kidani Village was built later — in 2009 — and is a Disney Vacation Club Resort (though non-DVC guests can still book rooms). It contains more villas than Jambo House, and the villas are slightly larger. However, with their own special features, restaurants, and more, you'll find that Animal Kingdom Lodge as a whole has lots to offer guests, no matter where you stay.
Like Being on a Safari
Every Disney resort has its own theme to pull guests into a magical experience, and Animal Kingdom Lodge has one of the most ambitious and immersive themes: being out on an African savanna. The interior of the lodge gives the feel that you are in a traditional kraal ranch in Africa, but the real fun comes outside, with the live animals. There are extensive walkways and lookout points when you go outside the back of the hotels, letting you overlook the savannas and see the animals fairly close up. Things are especially fun when staff feed the animals daily. While some of the animals may be familiar to riders of Animal Kingdom's Kilimanjaro Safaris attraction, many other creatures are unique to the resort.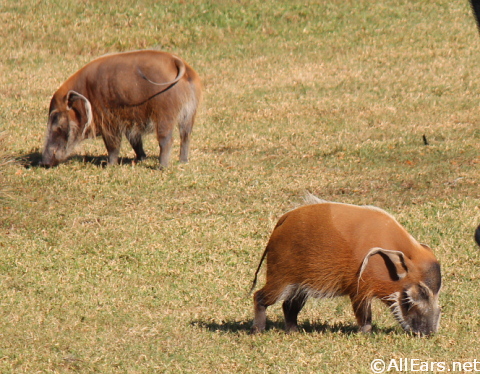 You can enjoy the African savannah experience and its over 30 different animal species in multiple ways, even from your bed. Many rooms at the resort – both in Jambo House and in Kidani Village – offer savanna views, letting you look out at the animals whenever you like. Your guest room will contain a wildlife field guide for reference, and you can pick up more at the lobby. For a more up-close look, both areas of the hotel also offer outdoor savanna outlooks with decks to walk out on. You can even combine the wildlife watching with dining through the Wanyama Safari and Starlight Safari options. All in all, Animal Kingdom Lodge's diverse wildlife create a memorable experience, and you never know what you might find looking out the window.
Authentic African Art
While the animals outside are amazing, the wide array of cultural art found indoors is equally amazing and diverse. In fact, Animal Kingdom Lodge holds the largest African art collection outside of Africa itself, with over 800 different artifacts available for viewing throughout the two resort areas. You can see an especially impressive display of masks and other artwork in Jambo House's central lobby, complete with a 16-foot high Igbo mask. Many of these pieces come with descriptions about their origins and purpose, making it feel like you're in a museum.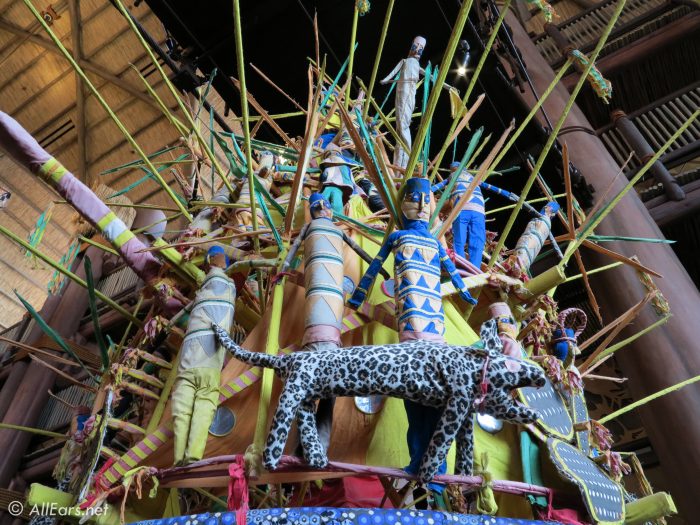 But the lobbies are hardly the only place to find artifacts. You can find them all over the place at the lodge, even down the corridors that lead to hotel rooms. You could even make a scavenger hunt out of finding the different creations, perhaps with categories based on the types of items and the specific countries and cultures they came from. And Animal Kingdom Lodge also features some unique art specially designed for the hotel, adding even more things to find. The resort's venerable treatment of the traditional African artifacts, representing countless histories and cultures across the continent, demonstrates how Disney has created an immersive and genuine experience that brings Africa's diverse cultures and landscapes to life for guests.
Cultural Representatives
To further show respect for African cultures and to help guests better understand the different people and civilizations in Africa, Animal Kingdom Lodge employs cultural representatives. Hailing from different countries throughout Africa, these representatives participate in one-year programs at the resort. They can be found throughout the lodge, from the front lobbies to the different restaurants to the outdoor safari tours, ready to offer assistance to guests.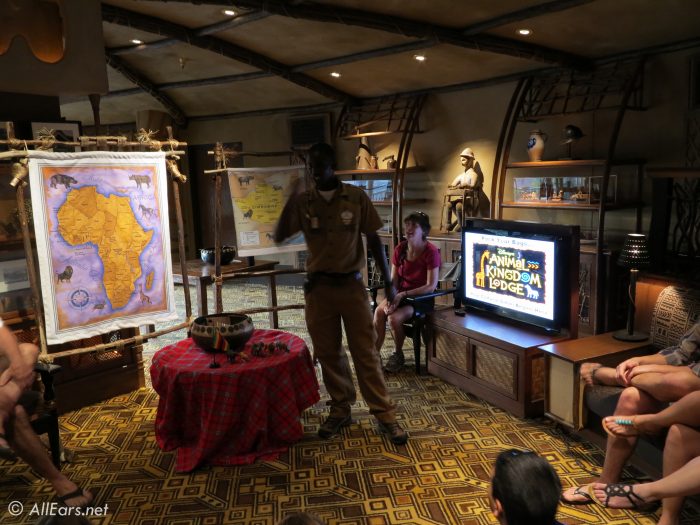 Often dressed in their countries' traditional clothing, the cultural representatives share information not only about Animal Kingdom Lodge and the artwork therein, but also about their own cultures and stories. Since each representative brings her or his own local culture and knowledge to the resort, guests have the unique opportunity to immerse themselves in a diverse mix of amazing cultures. With these informative guides ready to help out, visitors can best appreciate the rich history connected to Animal Kingdom Lodge.
Mouth-Watering Dining
The resorts throughout Walt Disney World have many great restaurants, but usually you'll find just a couple per resort. At Animal Kingdom Lodge, though, you'll find over half a dozen different dining options, with everything from American-style food to African- and Indian-inspired specialties. Some of the restaurants even offer outdoor views overlooking the savanna, so you can spot wild animals while eating. Make sure you reserve tables well ahead of your stay! Here are a few of the many restaurants: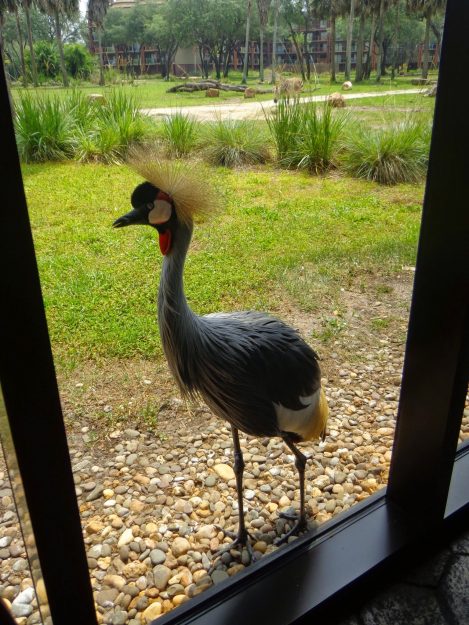 This breakfast and dinner buffet offers foods from dozens of African countries. You could sample Cape Malay lamb stew, slurp up seafood gumbo, or have Kenyan coffee tarts for dessert. If you're at least 21 years old, you can also sip on rare South African wines. Guests preferring more American foods will still be satisfied, as the restaurant also has less exotic options for the less adventurous. Plus, the kitchen is onstage, letting diners watch chefs prepare meals firsthand right in front of them.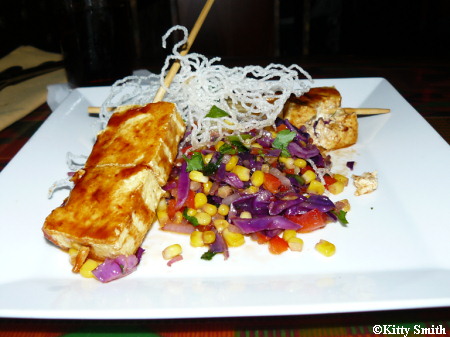 Jiko offers a wide mix of different cuisines, from traditional African meals to Mediterranean fare to Indian recipes to South African wines. Grilled boar tenderloin, Botswana-style ribs, peri peri chicken, and Moroccan lamb shank are just a few of the many possibilities. While the restaurant only serves dinner, you'll be in for a treat. Chefs working by the twin, wood-burning ovens offer a live show as they cook up your meals. In addition, Jiko hosts wine tasting events with South African wines and cheeses each Wednesday; make sure you reserve your spot.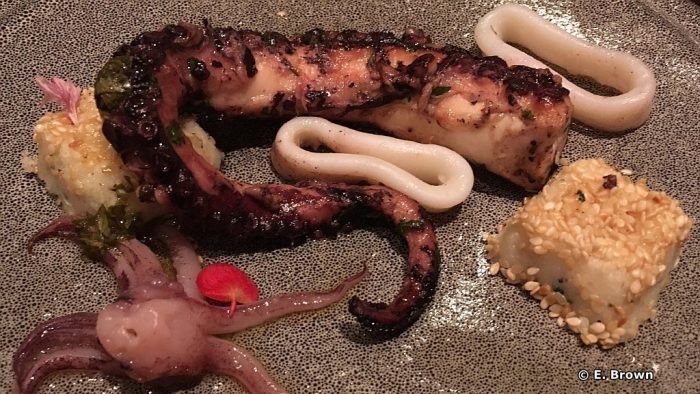 The Mara, open as a quick service option for breakfast, lunch, and dinner, takes its name from an African river. You'll find both African-style foods and more American options, letting you enjoy tasty food without much wait. You can even order ahead of time using the My Disney Experience app and Mobile Order. Rotisserie chicken, barbecue ribs, African potjie (rice and meat stew), and more are available for affordable prices. It also offers late-night dining, with flatbreads, desserts, fruits, coffees, and more. The decorations are nice, too, with colorful murals and tree-like pillars.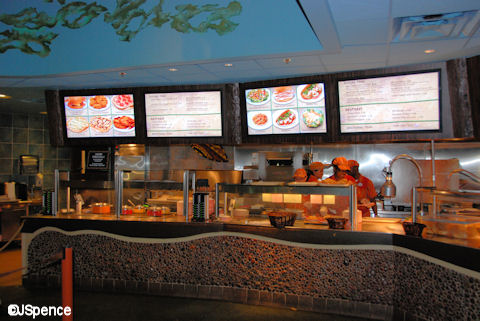 Combining African and Indian cuisines, Sanaa is styled after a traditional spice market. Open for breakfast, lunch, and dinner, Sanaa changes menus with each meal, and reservations aren't necessary for breakfast. Menu options include Shahi Tukra French toast, lamb skewers, African-style biryani, and Indian naan bread. The adjacent lounge also offers alcoholic beverages, with seating operating on a first-come, first-served basis. Moreover, Sanaa features picturesque views out onto the Sunset Savanna, where you can see different wildlife as you dine; it even has an overlook.
These are just some of the many different dining options found all over Animal Kingdom Lodge. Wherever you eat and drink, you're bound to find unique and memorable specialties you won't get anywhere else.
Interactive and Educational Meal Packages
Not only are all the different restaurants amazing on their own, many of them are linked to special educational programs offered at Animal Kingdom Lodge. These various programs feature both outdoor activities with animals and talks with wildlife professionals as well as fine dining at select restaurants. Prices on the different programs vary and are separate from your room reservations. These tours are very popular, so remember to book your group's program ahead of time. Please also note that some of these activities require children to be above certain ages and have an adult accompanying them.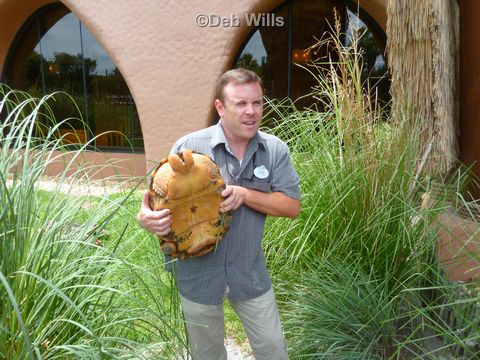 Sense of Africa features a multi-part, three-hour tour of Animal Kingdom Lodge as well as a hearty breakfast at Boma. Before having breakfast, guests learn all about the resort's rich backstory – from its architecture to fun facts about the hotel – from the cast member giving the tour. After a break for breakfast, you get to go backstage for behind-the-scenes animal encounters. All the while, animal care staff members will guide you through the experience and tell you all about these wonderful creatures. Taking place on Tuesdays and Saturdays, check-in starts at 6:46 a.m., with an immediate departure at 7:00 a.m.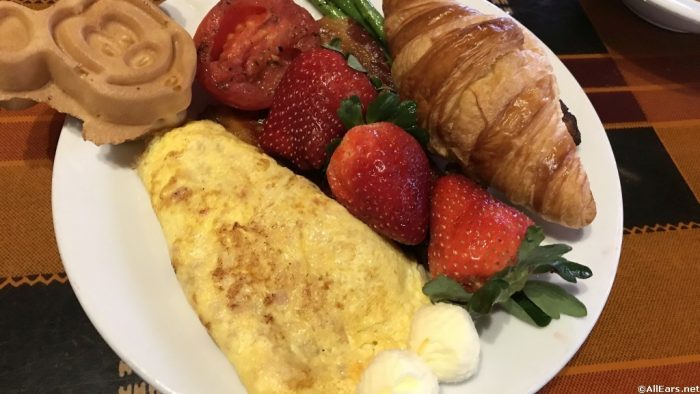 For an actual safari to suit the resort's theme, consider Wanyama Safari, where you'll get a personalized tour of the resort's wild environments. Over the course of 1 ½ hours, your safari vehicle will venture across the vast, 46-acre savannah surrounding Animal Kingdom Lodge. Along the way, the tour guide offers information on both the animals you see and the resort's history as a whole, helping you appreciate the depth of the hotel's dedication to wonderful guest experiences. And afterward, riders arrive back in time for dinner at Jiko. Check-in starts by Jiko at 3:20 p.m., with a reception at 3:30 p.m. and a swift departure at 4 p.m. Please also note that each safari is limited to 12 passengers maximum.
Then there's the opportunity to Dine with an Animal Specialist. Taking advantage of Sanaa's dining views of the savanna, the restaurant lets guests sit with one of Walt Disney World's professional animal experts. Over the four-course meal, your party can banter back and forth with the expert, asking different questions about animals, conservation, and Disney's role in environmental efforts worldwide. And afterward, you have the chance to see rare, endangered animals up close and learn why it's so important to protect these fascinating creatures. It's a great opportunity for families and kids curious about the natural world.
More Special Activities
Aside from these special dinner/behind-the-scenes combo packages, Animal Kingdom Lodge also hosts many fun, free activities throughout the day. These mini programs help engage participants into the vibrant daily life at the resort. For example, Jambo House's lobby offers daily activities for rubbing traditional African medallions, enjoying and playing music, face painting, and storytelling. You could go outside and help cast members with animal enrichment features that challenge wildlife to think in creative ways, or you can talk to wildlife experts about animals' tracks, vocalization sounds, and more.
Restaurants also offer additional, free activities for the whole family, from tours of the restaurants to decorating cookies and cakes to making crafts with stamps. Another fun, if pricey ($50) activity occurs on Wednesdays and Sundays: painting while overlooking the savanna from Jambo House's Asante Terrace. You can also get complementary drinks while painting, including alcoholic ones if you're at least 21 years old.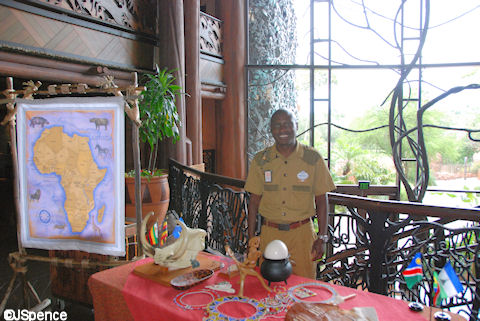 In addition, many of these different activities through the resort connect together through special beads. When you stay at the lodge, whether in Kidani or Jambo, you can pick up an activity guide listing key activities to participate in. When you complete one of the listed activities, you'll get a bead, which you can attach to a string. You can collect up to eight beads, and the set of beads varies depending on the order you do the activities. It's great way for you and your family to have fun while also earning a keepsake memorializing your adventures. Some activities at Animal Kingdom Lodge change between months, so make sure you ask the front desk for info on all the latest events.
Wild Swimming
Every Disney resort has its own special pools, often themed after their respective hotels, and Animal Kingdom Lodge has a couple of great options. Uzima Springs Pool, sitting next to Jambo House, recreates the feel of a tropical oasis, complete with zero-depth entry. Covering 11,000 square feet, the pool features a 67-foot water slide, sure to make a splash in your vacation. Afterward, you can sip on refreshments at the adjacent pool bar and watch animals pass by on the Arusha Savanna.
If you're staying over at Kidani Village, you'll be close to another great bathing area: Samawati Springs Pool. With zero-depth entry and a 128-foot water slide, it's a great place to go for a swim. It also features sections for kids. Uwanja Camp has three different water playground zones to play in, with water-spraying Venus flytraps, water cannons, a rope bridge, and other fun surprises. Plus, Observation Station lets children splash in a geyser, climb crates, and solve animal puzzles. Also, the nearby Maji Pool Bar offers cool drinks as well as sandwiches and snacks.
Spa and Fitness Facilities
If you want to give your body a treat during your vacation, why not check out one of Animal Kingdom Lodge's excellent spa and fitness center facilities? The Zahanati Massage & Fitness Center, found in Jambo House near Uzima Springs Pool, offers not only top-grade exercise equipment but also amazing spa services. For 50 or 180 minutes, you can receive a Swedish massage or custom massage; prices vary between times and services. There are also 50-minute pregnancy and leg/foot massages, as well as massage add-ons and enhancements like foot reflexology and aromatherapy. You could even get a custom facial or receive personalized massages in the comfort of your own guest room. Make appointments ahead of time.
In addition to the wonderful massage treatments, you can get plenty of exercise, both at Zahanati and at the Survival of the Fittest Fitness Center. Located next to Kidani Village's Samawati Springs Pool, this fitness center has various cardio and weight machines much like those found at Zahanati. And while Zahanati's spa services cost extra money, access to the fitness centers is complementary and free of charge for guests. The fitness centers are open 24 hours a day, so you can stop in whenever you feel like doing a workout. Just use your MagicBand to open the door. Whichever part of the resort you're in, you can find ways to stay in shape.
Terrific Gift Shops
Not only will Animal Kingdom Lodge keep you busy with all sorts of fun sights and activities, but you can also get your all your shopping done without ever leaving the resort. The hotel features two amazing gift shops: Zawadi Marketplace in Jambo House and Johari Treasures in Kidani Village. And these aren't run-of-the-mill stores, either. Each gift shop is expansive and diverse, capturing the wild theming of the resort and Animal Kingdom.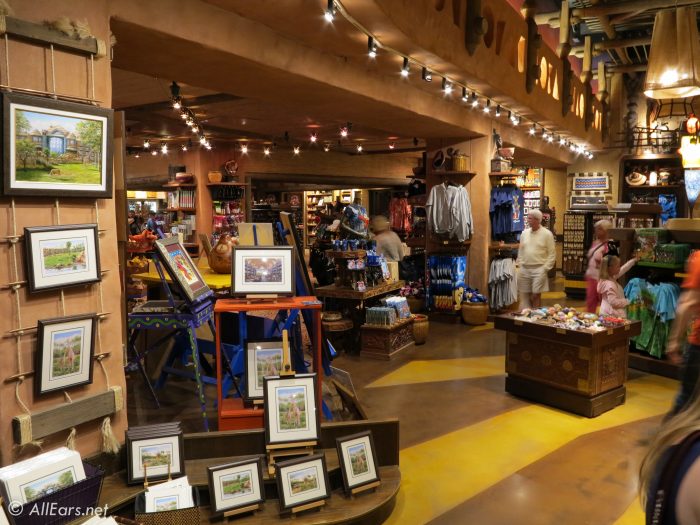 The stores maintain the lodge's vibrant African architecture, and you'll likewise find many authentic African keepsakes, from crafts to clothes to toys. Many of these artistic marvels were created by local craftsmen in different countries across Africa, making them unique treasures you can't find at other shops elsewhere at Disney World. Though there's plenty of Disney-themed memorabilia as well, often with wild and safari theming. And don't worry, you can also get all the essentials like food, toiletries, and suntan lotion. With unique theming and a diverse mix of purchases, Animal Kingdom Lodge's stores are the perfect places to go on a safari-style shopping spree.
Party Through the Night
Even when the sun goes down at Animal Kingdom Lodge, there is still plenty to do. In fact, given how some animals only come out at night, this is a good time to go back out to the overlooks. Not only might you see some new animals, but cast members host nightly campfires in the overlooks. While many resorts offer campfire activities with s'mores and more, there's something thrilling about having a campfire out on the savanna at night.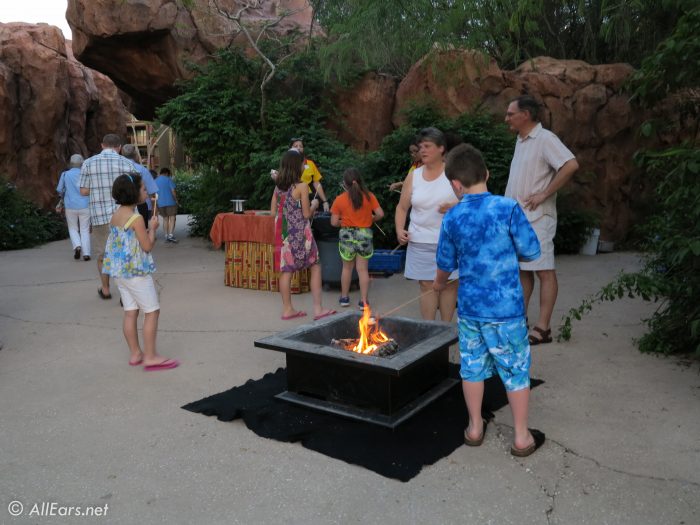 If watching for nighttime animals from the walk-out areas isn't enough to satisfy you, how about a special safari in the dark? For guests staying at Kidani Village, Animal Kingdom Lodge offers the special Starlight Safari. The 1-hour tour equips riders special night vision gear, letting you make out the many different animals across the savanna. You may have unique encounters that would never happen during the daytime. The current cost is $74.17, and you must be at least 8 years old to ride; people under 18 also must have an adult accompany them.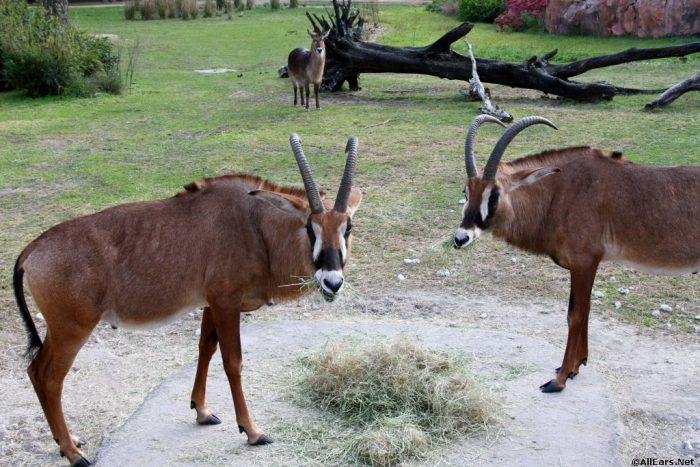 And those are just a couple of the many things you can do at night. The pool area offers movie viewing, letting you watch classic Disney films from the poolside. Don't forget, you can also pick up late-night snacks from The Mara. In addition, Puumba's Fun and Games Arcade operates 24 hours a day, ditto with the Hakuna Matata Playground. Likewise, the two fitness centers stay open day and night, in case you want to do any exercise before bedtime. With all this and more, each day at the Animal Kingdom can keep you busy and having fun every minute from sun-up past sundown.
Even the Rooms are Amazing
Once you finally return to your room after a long day, you can still have more fun at Animal Kingdom by enjoying the awesome villa rooms. Jambo House offers 1-bedroom and 3-bedroom villas, as well as value and deluxe studios. Kidani Village, in turn, has 1, 2, and 3-bedroom villas and deluxe studios. The deluxe villas are especially remarkable, containing separate bedrooms and dining/living areas to make it feel like you're at home. With included amenities such as a full kitchen and a washer and a dryer, you can handle all your daily needs without needing to go anywhere.
In addition to high-end amenities, the rooms have great aesthetics, continuing the African theming through vibrant decorations. If you get a window room looking out on the savanna, you can have more fun by watching all the different animals. Even if your room doesn't face the savanna, don't worry. Many of the corridors passing by the various rooms include look-out points with seating so you can still view the savanna. In fact, exploring the different hallways can be a great adventure in itself. You never know what you might discover, from exotic African artworks to secluded rest areas.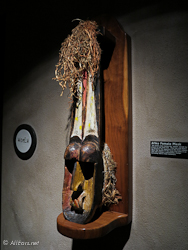 Much like Africa, with its countless cultures and awe-inspiring landscapes, Animal Kingdom Lodge offers numerous adventures for guests. Even if you were to skip the rest of Walt Disney World, the resort in itself could occupy you for days, and still leave you with much more to do. So if you want to have fun exploring the wonders of a Disney World resort, look no further than this awesome lodge.
What's your favorite part of Animal Kingdom Lodge? Let us know in the comments!
Join the AllEars.net Newsletter to stay on top of ALL the breaking Disney News! You'll also get access to AllEars tips, reviews, trivia, and MORE! Click here to Subscribe!