One of the best parts about staying in a Walt Disney World resort is the provided transportation!
From buses to gondolas to the Monorail
, there are several ways to get around the 40ish square mile property. But have you ever thought about which one is the best?! We have! And we're sharing our thoughts with you now!
Here's our ranking of the WDW transportation systems!
Minnie Vans have a lot going for them — they're convenient, they come with car seats and air conditioning, and obviously they're super cute. But they also have one big thing in the cons column: they are expensive!
The minimum cost for a Minnie Van is about $25, which is pretty outrageous considering you can usually take an Uber or Lyft along the same route for a fraction of the cost. That said, the convenience factor of being dropped off right at the front of the park (as compared to the Transportation and Ticket Center when you're headed to Magic Kingdom on typical rideshare) is something to consider! Plus you're guaranteed that amazing Disney service. Minnie Vans seat more than a standard car (six!). And did we mention car seats (up to two for free)?! When you consider allll of that, Minnie vans just might be worth the cost.
There are quite a few resorts that offer boat service to the parks! For example, those staying at the Wilderness Lodge, Polynesian, Grand Floridian, Contemporary, and Fort Wilderness can climb aboard a sea (or Lagoon) vessel to get to Magic Kingdom.
While we love the boats and find them relaxing, they are probably the most inefficient form of Disney transportation. They're slower to board and unload than a Monorail or Skyliner, and they can hold fewer people than a bus. Which means in the mornings or during park close you may have to wait for a few to come and go before you have a seat (This happens on buses too, don't get us wrong. But it seems bus capacity is still bigger.)
Still, we love the boats and think they are a fabulous form of transportation— especially if you're looking for a little leisure in your ride!
3. Buses
The buses may be seemingly the least luxurious or exciting form of transportation — and you may be right. Riding a bus isn't as unique or fun as, say, a Skyliner Gondola.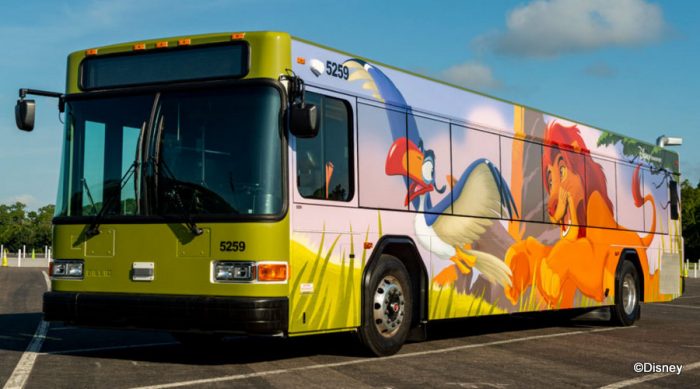 But don't sleep on the buses! They are awesome in their own right. For starters, they are the only form of free transportation that can get you to every park, water park, and Disney Springs from every resort.
Additionally, Disney buses have been getting makeovers! From awesome character photos on the outside to wifi and outlets to charge your phone on the inside, buses are becoming even MORE convenient! Sometimes simple is still the best, ya know?
We gotta admit, Disney's newest mode of transpo has stolen our hearts! We had a lot of questions before hopping aboard the Most Magical Flight on Earth, but we LOVE it!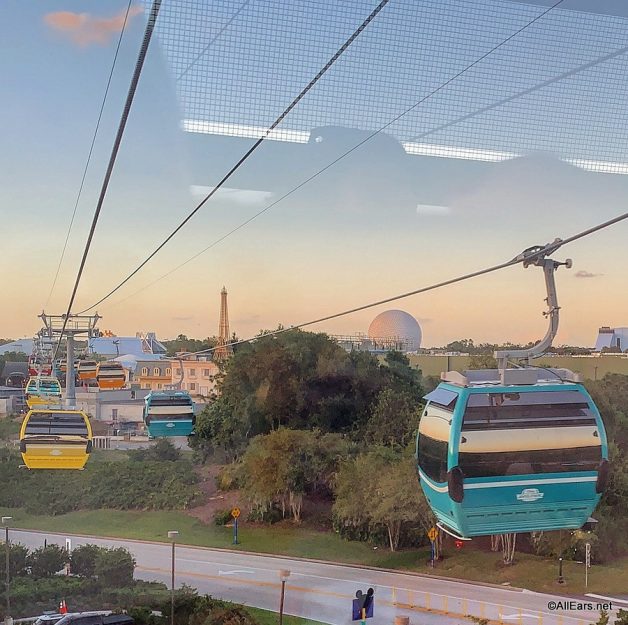 While we don't recommend riding if you've got a fear of heights, this is a super fun and quick way to travel (most of the time). And it's really not that hot (one of our concerns considering its not air conditioned)!
The main hub for the Skyliner is at Caribbean Beach. From there you can head to Art of Animation / Pop Century, Hollywood Studios, (the soon to open) Riviera Resort, and Epcot's International Gateway! It's super easy and fast, so even if you have to transfer to get from Point A to Point B, it should be quick!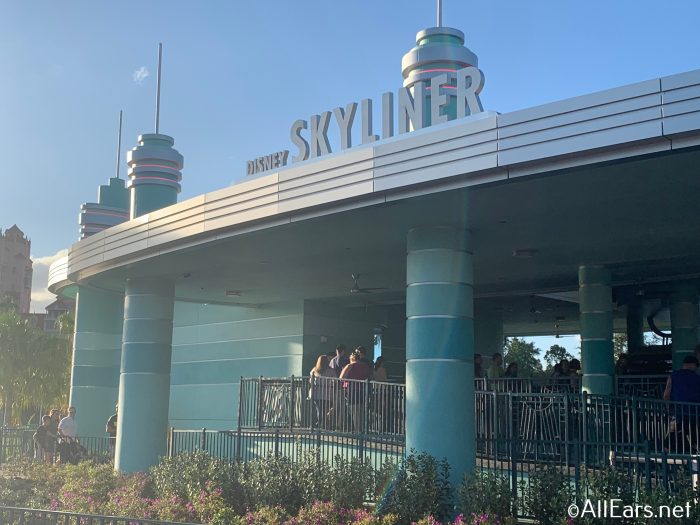 Another reason we love the Skyliner is that it's easy for strollers and wheelchairs/ECVs to load. They have their own line, and you just roll right on board! Your gondola will then swing in queue with the rest of them, and you're on your way!
We highly recommend taking a spin on the Disney Skyliner during your next Disney stay — even if you're not staying at a Skyliner resort. The views are so unbelievable, it's basically an attraction in itself!
Of course, this OG Disney Classic had to be #1 on our list! Riding the Monorail isn't only a great way to get to Magic Kingdom, it's basically a Disney Rite of Passage!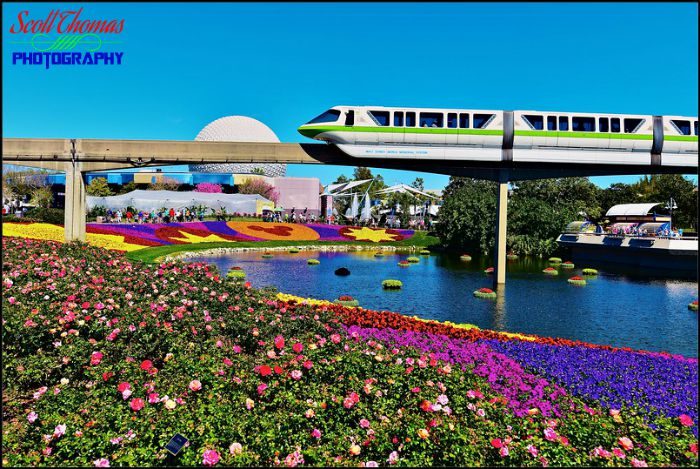 Three resorts own the elite title of being "Monorail resorts" — Grand Floridian, Polynesian, and Contemporary — meaning they have Monorail access directly to Magic Kingdom. You can also hop off at the Transportation and Ticket Center, where you can transfer to the Epcot monorail!
But don't worry — you  don't have to be staying at a Disney resort to take the Monorail. Most guests ride the monorail after they park at the Transportation and Ticket Center and need a ride to the Kingdom! And anyone is free to ride between Epcot and Magic Kingdom.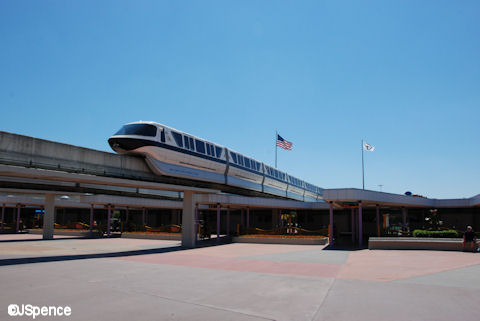 Riding on a Monorail is just one of those quintessential Disney World things you gotta do. We don't really have anything else to say about it, except "por favor manténgase alejado de las puertas."
What is your favorite Disney transportation?! Let us know in the comments!
Check out these posts for more trip-planning advice: