One of the trickiest decisions when booking your Disney vacation can be whether you should book the Disney Dining Plan.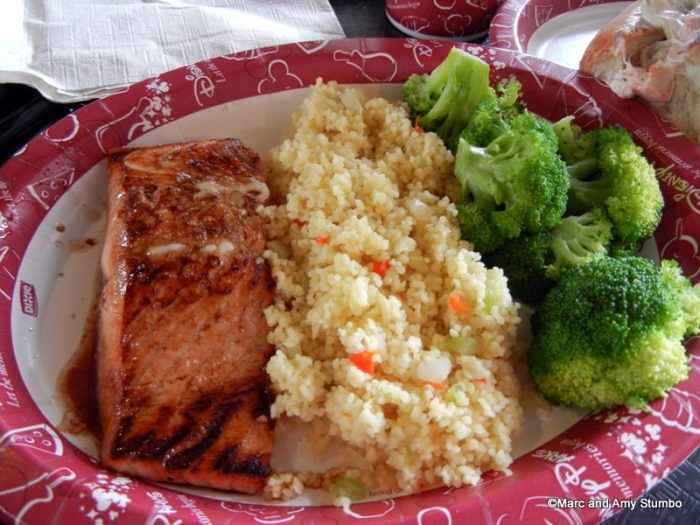 The Disney Dining Plan is an add-on available to Disney Resort guests that allows them to prepay for their food for their vacation. There are three different plans at three different price points, that we detail here.
At first, it seems like a no-brainer: you can pay in advance, use your MagicBands throughout the park, and you're gonna eat, so why not save with a dining plan?
But… are you still going to save? The Disney Dining Plans offer a LOT of food per day, and with the price increases, are you really saving money? AllEars.net breaks down the numbers!
For the purpose of this post, we are going to take a closer look at the 2020 Standard Dining Plan.
Entitlements for the 2020 Standard Disney Dining Plan include the following for each guest (ages 3 and over) per night of your package stay:
One table service entrée, dessert (lunch and dinner only), OR full buffet
One quick service meal, including entrée OR combo meal
Guests under 21 years of age can choose one non-alcoholic beverage with their Quick Service and Table Service meal (including specialty beverages — i.e. Artisanal Milk Shakes, Fresh Smoothies, Premium Hot Chocolates, or Soda, Coffee or Tea – where offered). Guests 21 and older can can choose either one non-alcoholic beverage (including specialty beverages where offered) or one single serving mixed cocktail, beer, or wine (where offered) within their meal entitlement.
Two snacks
One Resort refillable drink mug per person, per package
The 2020 Price for the Standard Dining Plan is $78.01 per night ages 10 and up, and $30.51 per night ages 3 to 9.
This is about a $3 increase per day to the 2019 rates.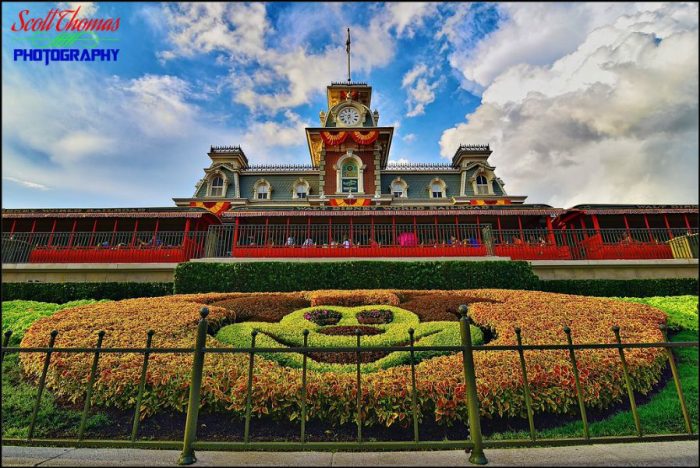 Let's spend a day in the Magic Kingdom, PAYING out of pocket for everything you'd get with one standard day on the Plan. For our story, we have a hypothetical family of four — two adults and two kids, one 6-year-old and one 9-year-old. They are named Bob, Helen, Violet, and Dash (sound familiar? or should I say "INCREDIBLE"?). They also have a baby, Jack, who is under 3, so he can eat off his parents' plates for free.
Please note, gratuity is not included where applicable, as tips are not included with dining plans either.
Table Service Entitlement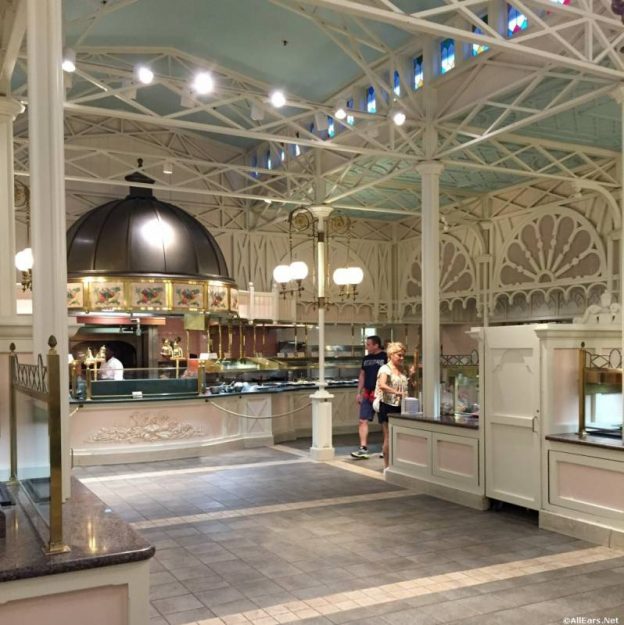 Our family, The Parrs,  loves Winnie the Pooh — who can blame them? So they decided to start their Magical day at the Buffet with Character!
Violet and Dash decide to have orange juice (which is included with the buffet), but Mom and Dad decide to treat themselves and have a mimosa to kick off the day.
Lucky for them, they are visiting Disney World on a weekday, so their meal at Crystal Palace is slightly cheaper than during a holiday or weekend.
Buffet Cost per Adult: $24.99
Mimosa Cost: $11
Buffet Cost per Child: $13.99
Total Meal Cost: $99.96
Snack Entitlement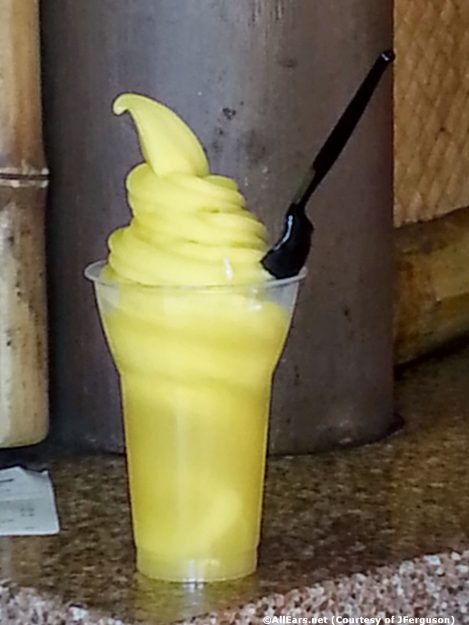 Because the Parrs had such a big and delicious breakfast, they weren't super hungry for a heavy lunch. So they decided to have ice cream for lunch — it is vacation after all! They head to Aloha Isle for classic Dole Whip-based treats.
Helen and Dash decide to stick with a classic Dole Whip cup (well, Dash got a swirl), while Bob grabbed a Pineapple Upside Down Cake and Violet picked a Pineapple Float.
Dole Whip Cup: $4.99
Pineapple Upside Cake: $6.99
Pineapple Float: $5.99
Total Snack Cost: $22.96
Quick Service Entitlement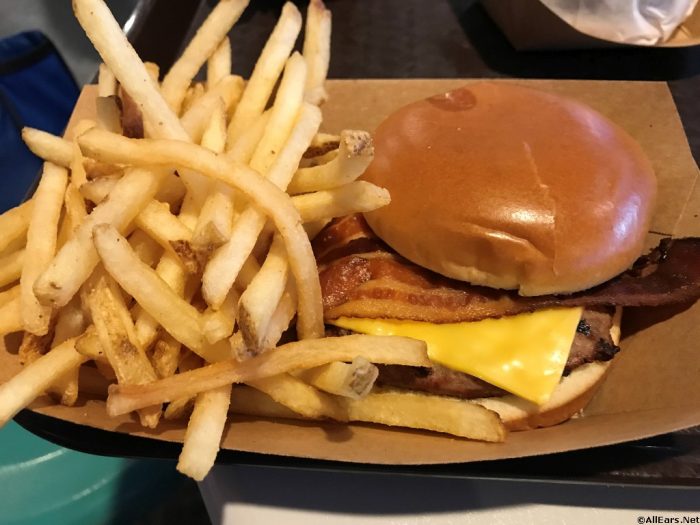 The Parrs are starving again! After all they only had ice cream for lunch. But they also can't decide what they want — Helen wants a salad and a slushy, Bob wants a burger and a coffee, Dash wants chicken nuggets and a Coke, and Violet wants macaroni & cheese and juice.
Luckily, Cosmic Ray's has everything they desire — plus an awesome toppings bar and the musical stylings of Sonny Eclipse. (We love Sonny!)
Greek Salad with Chicken: $11.99
Frozen Strawberry Lemonade Slushy: $5.99
Bacon Cheeseburger: $13.29
Coffee: $3.29
Kid's Chicken Tender Meal (includes drink): $7.49
Kid's Macaroni & Cheese Meal (includes drink): $6.99
Total Meal Cost: $49.04
Snack Entitlement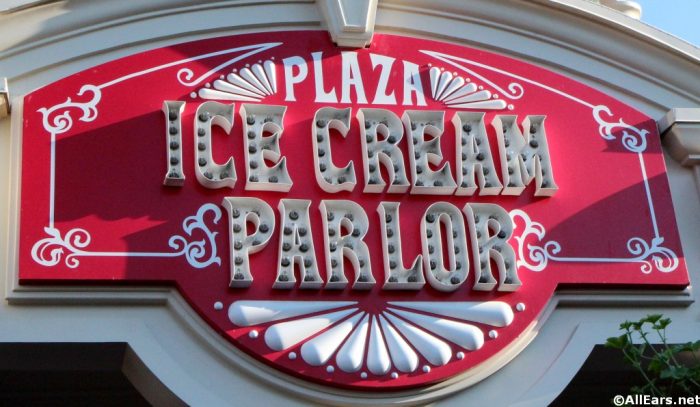 It's almost time for the fireworks! The Parrs decide it's time for one last treat to enjoy while they watch Happily Ever After.  Bob is over the sweet stuff so he grabs some popcorn at a cart, while Helen takes the kids to the Plaza Ice Cream Parlor. She gets the All-American Sundae (she just KNOWS Bob will take a bite even though he said he didn't want any), Violet selects a double scoop, and Dash sticks with a Kids' Cone.
Popcorn: $4.50
All-American Sundae: $6.49
Double Scoop Ice Cream Cone: $6.99
Mickey Mouse Kids' Cone: $3.49
Total Snack Cost: $21.47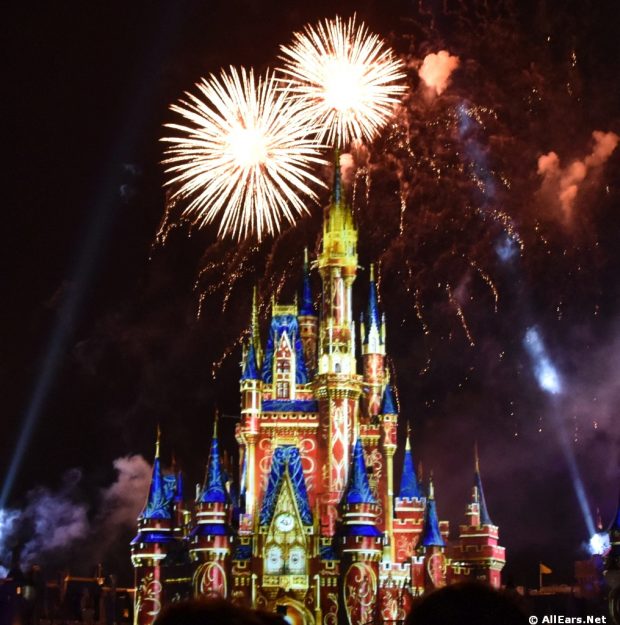 Total Cost for the Day: $193.43
Total Cost for the Standard Disney Dining Plan for a Day: $217.04
That's pretty darn close… let's take a look at some factors that may have influenced the day in one way or the other:
The Parrs got lucky, and Crystal Palace was less expensive than if it had been a weekend. It was also less expensive to do a character breakfast instead of lunch or dinner. Had they gone for, say, dinner on a Sunday, the total could have been $166 for that meal alone, which easily would have pushed the total past the dining plan cost.
The Parrs were at the Magic Kingdom, where alcohol is only served at certain Table Service locations. Had they been at another park, Helen and Bob could've enjoyed an adult beverage at their Quick Service meal as well, which can cost upwards of $22 total for the two of them. However, not every adult wants to drink at every meal, if at all, thus losing a decent amount of the value of the Plan.
Because they had the dining plan, the Parrs didn't share any meals or snacks. Disney portions can be very generous, especially when it comes to sweets. Where some families may split one or two desserts between the whole gang, the Parrs got four treats each time they used a snack credit. And when you're on the dining plan, you want to use ALL your entitlements to maximize the value.
The Parrs didn't spend any other money, where a lot of people would have. They didn't buy any additional water bottles, or buy another meal instead of eating Dole Whips for lunch. Just because you have the dining plan doesn't mean you don't spend any other money on food throughout the day.
Don't forget, the the Parrs each get a refillable mug with their dining plan. They can use it to refill throughout their time at the resort, which is a fun perk to the Dining Plan, plus they get to take it home. Any guest staying at the resort can buy one, but it costs $18.99 out of pocket per mug.
So…is the dining plan actually worth it?
Our answer — it depends.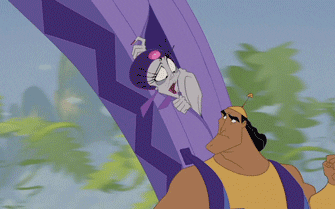 Sorry that isn't a more clear answer! It truly depends on your family, and how much you eat. Unfortunately, it takes a decent amount of research to figure out what is best for you.
Here are a few bullet points that may help in your decision.
Consider Getting the Dining Plan If:
You enjoy drinking alcohol, milkshakes, and other specialty drinks. These can add up quick (especially alcohol) and if you intend to drink at every meal, this can be a great value.
You want to try something new. If you're on the dining plan, you may be more apt to try out a new treat or restaurant with less guilt because you're not "paying out of pocket."
You want to have a sit-down meal every day. Unless you're combining credits for a Signature meal, you're looking at a table service meal every day of your vacation. If you have a short trip you may not want to spend an hour or two on a meal every day.
You really love those refillable mugs.
Consider Skipping the Dining Plan If:
Your family members aren't big eaters and are happy splitting meals. Disney portions are very generous in a lot of places, and you may spend less money splitting a few meals here and there, rather than everyone getting their own.
You don't drink. Alcohol costs can add up quick ($8-12 a pop), but if you don't drink the plan may not be worth the money.
You aren't going to always shoot for the most expensive items on the menu. The plan is definitely worth it if you always aim for the most costly restaurants, meals, and snacks. But if you're going to generally pick a $4 ice cream cone over a $7+ sundae, the plan may not add up for you.
At the end of the day, it's up to your family what is best for your vacation. There are strong pros and cons to both sides, so the good news is — there isn't a wrong decision!
Are you a fan of the Disney Dining Plan? Let us know in the comments!
Check out these posts for more trip-planning advice: