Of all the awards, accolades and acclaim bestowed on the late Disney Legend Marty Sklar during his 83 years on the planet, his proudest achievement was undoubtedly his family.
It's only fitting, then, that the two "leading ladies" in Marty's life — his wife Leah and his daughter Leslie — played prominent roles in bringing his third and final book from handwritten sheets of paper to publication.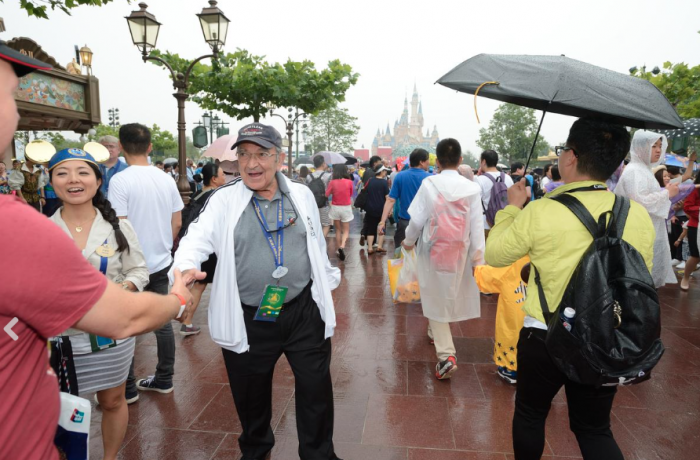 Travels with Figment: On the Road in Search of Disney Dreams [Disney Editions] will be introduced during the upcoming D23 Expo in Anaheim, Calif., in August.
Taking part in a panel discussion on the book will be Leah and Leslie, as well as several members of Walt Disney Imagineering, the creative wing of the company that Marty piloted for decades. The talk will be moderated by Disney Editions Editor Wendy Lefkon.
Marty's third book [or fourth, if you count the Walt Disney's Disneyland souvenir book he wrote in the 1960s] was close to completion when he passed away in July 2017.
Like a determined track athlete, Leslie picked up the baton and helped bring the book to the finish line.
'Never any doubt' the book would be completed
"There was never any doubt that my mom and I would finish this book," Leslie said during a recent interview. "We really didn't know how it was going to happen, but we knew that it would," although, she added, "It was hard to get back to it [in the weeks after her dad's death].
"My dad had worked very hard to get to where he was in the book, so I didn't want to let him down by not getting it published."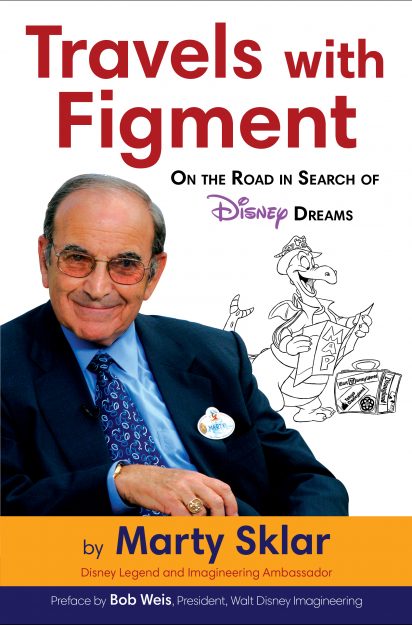 Although Marty's previous books weave a detailed and entertaining narrative of his storied 50-plus-year career with Disney, "He still had a lot of stories that he hadn't told," Leslie said. "Some of them I hadn't even heard before."
When I had seen Marty at the inaugural Festival of the Arts at Epcot in early 2017, he mentioned that he had begun work on his third post-retirement book, but that he had hit a bit of a snag.
"Yes, I've started working on another book, but it's hard to get motivated," he admitted after giving three presentations in three days at Epcot. "But the Festival of the Arts audiences have inspired me to get moving."
One thing was evident at a Marty Sklar presentation or book signing: His fans — and there are still many, many of them — have an insatiable appetite for his wonderful, behind-the-scenes stories of Disney's glory days. As I've written many times in the past, Marty Sklar was a conduit to Walt Disney himself, having worked side-by-side with Uncle Walt for more than a decade until his death in 1966.
Travels with Figment will offer more of Marty's delightful Disney gems.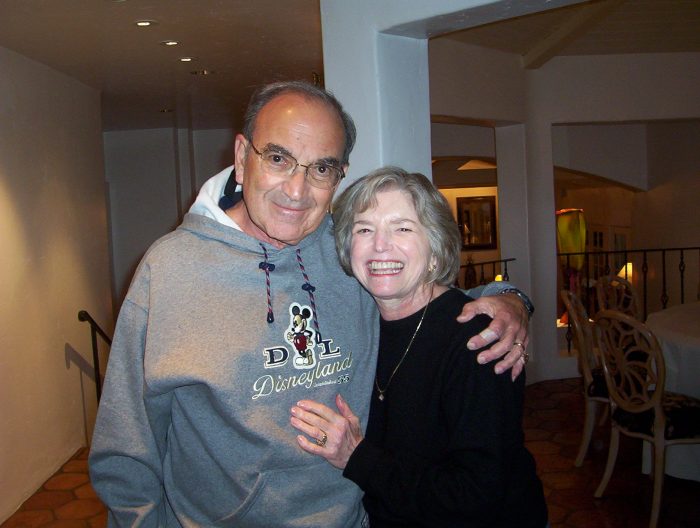 "He has tales from throughout his career with Disney, particularly the early years.
"It's all fashioned around the theme of him traveling for the company. Some of it has to do with the sponsors [he helped acquire] for the New York World's Fair, Walt Disney World or Epcot."
Marty's fans will be intrigued
"Some of it has to do with his later travels," Leslie added. "I think there are a lot of interesting things in there and certainly his fans will be intrigued by it."
At the time of his death, Marty had completed the first draft of Travels with Figment.
"He had given me the last chapters to type up for him. I had gone over my notes as editor with him and he had also reached out to some people for some thoughts on Mickey's Ten Commandments. I didn't know he had done that.
"He had already received some submissions from people a couple of weeks before he died. Afterwards, we contacted the people he had reached out to and we did get most of the submissions to include in the book.
"We didn't know what he had planned for those submissions, but we felt it was important to include them because he thought it was important."
In terms of getting the background material correct, "That had already been handled between me and my dad and I know from looking through his papers that even before he wrote a chapter, he had already reached out to people at the Disney Archives and other people he worked with to jog his memory to make sure he had the important points correct."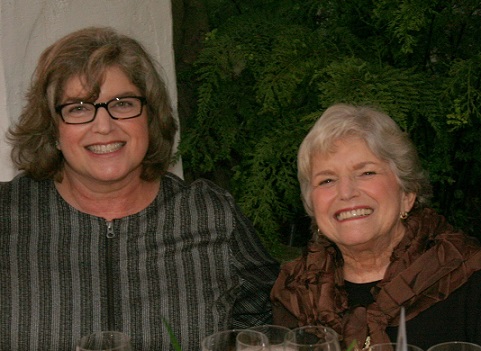 Leslie played an integral role on the first two books Marty wrote after his retirement in 2009, Dream It! Do It! and One Little Spark!
"Leslie took my handwritten copy — I wrote the whole manuscript longhand — and did lots of editing and suggesting as she computerized the manuscript," Marty wrote in the Acknowledgements section of Dream It! Do It!, which was released in 2013.
"She's one tough editor!" Marty told me after One Little Spark! came out in 2015… with a touch of pride in his voice.
Leslie played a similar behind-the-scenes, yet integral role on Travels with Figment.
Marty and Leslie 'had a process' while working on the book
"He and I had a process," Leslie said. "He would give me a folder with a chapter. I'd type it up and do some minor editing to sharpen the clarity of the prose and maybe make some notes.
"Then I'd meet with him to talk about any problems that arose that I felt needed to be addressed. We had done a lot of that for almost the entire book."
Was it difficult deciphering Marty's handwriting?
"Yes, it was," she said with a laugh. "There were actually very few occasions where I would have to ask him what on Earth this means. I was familiar enough with the material and with his style that I could figure out something that wasn't completely clear."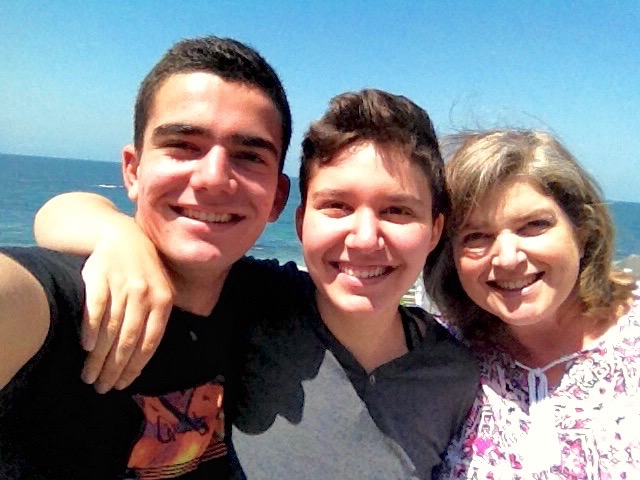 As far as her contributions in completing Travels with Figment, Leslie said: "It was more me working on the last couple of chapters that hadn't been gone through in that way."
In addition, in putting the finishing touches on the book, Leslie and her mom had to tie together any loose ends.
"We did add material to the book," Leslie said. "It didn't seem right to just publish it as if he would be at book signings. We did include a chapter, basically, on his legacy, because we received so many moving testimonials.
"He was beloved. He was so instrumental in the Disney parks' success. But having someone write a personal note to that effect really solidified that. We felt it was important to get that into the book as well.
"I want to reiterate that my mom was also instrumental in putting together the book. She was with me every step of the way. Nothing went into the book that she didn't OK. She and I had a very long stretch of going through a storage unit and pulling out documents and old photos, some things that I had never seen before."
It was truly a team effort … and a labor of love.
"Absolutely. A labor of love, all the way through."
Catch up on past Still Goofy About Disney blogs from Chuck Schmidt:
Be sure to follow @allearsnet on Instagram and Twitter!
Check out our YouTube Channel for reviews, news, information and more!
Click below to subscribe to the AllEars® newsletter so you don't miss any of the latest Disney news!