Who among us hasn't gotten stuck in mind-numbing traffic, bemoaning the wasted time spent crawling along in the bumper-to-bumper, slow-motion madness?
Who among us, while wallowing in exhaust fumes, hasn't dreamed up a popular Disney theme park attraction?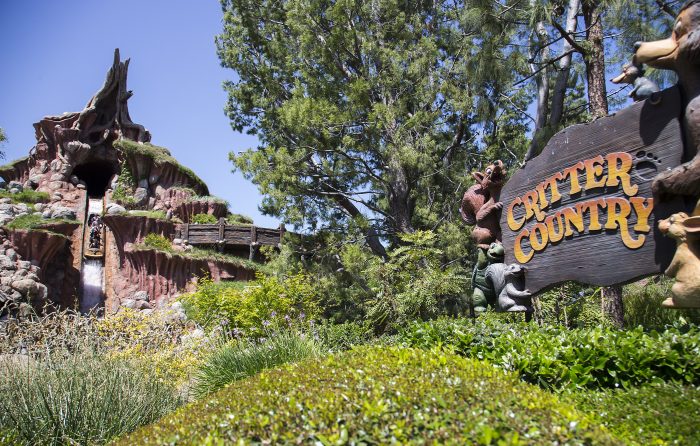 Actually, that's exactly what happened when Disney designer Tony Baxter got stuck in rush-hour traffic on his way to work in 1983. While alternating between hitting the gas pedal and tapping the brakes, Baxter came up with the basic concept for Splash Mountain.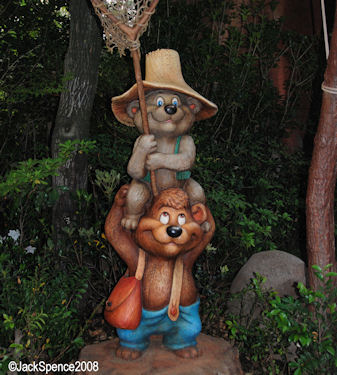 It seems Disney's creative team members had been racking their brains, trying to create an attraction that would fit alongside the Country Bear Jamboree in Disneyland in what would eventually become known as Critter Country.
Baxter thought of the 1946 Disney classic Song of the South, and its stories of Brer Fox, Brer Rabbit and, yes, Brer Bear, and figured the story would fit nicely into the new land devoted to critters.
And, besides, who wouldn't want to cool off on a log flume ride during southern California's notoriously steamy summer months?
How Splash and Thunder mountains came to be
The genesis of Splash Mountain and its nearby companion attraction in Walt Disney World, Big Thunder Mountain, is quite an interesting story and speaks to how the folks at Walt Disney Imagineering never give up on a good idea, even if it takes a rather circuitous route.
When Walt Disney World was in the planning stages, it was decided that Pirates of the Caribbean, which debuted in Disneyland in 1967 to rave reviews, would not be built in Florida.
The reasoning? Actual pirates were so ingrained in Floridians' minds that an attraction based on swashbuckling buccaneers would be of little interest to the locals.
Plans were put forward to build a Western-themed attraction which included elements of the Pirates' ride. Imagineer Marc Davis, one of Disney's most revered designers who had worked on the original Pirates attraction, came up with a two-pronged adventure rooted in the stories of the Wild West.
The attraction would take up a massive amount of WDW real estate, encompassing all of the land where Splash and Thunder mountains now reside in the Magic Kingdom.
There would be a river ride, winding its way through Western vistas, with rough and tumble cowboys and rowdy saloon scenes. And there would be a roller coaster on the outside of a mountain.
The double-edged attraction would be called Thunder Mesa.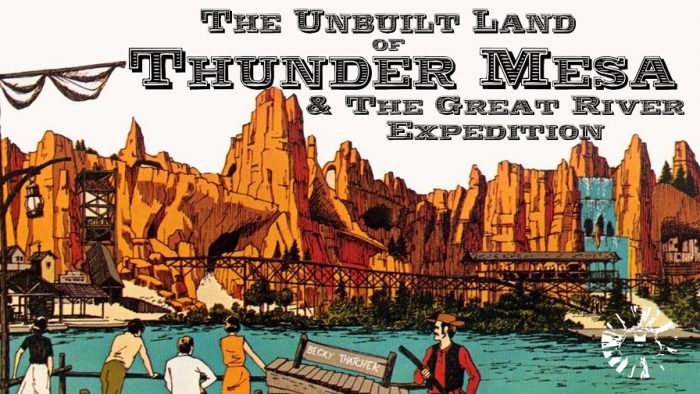 "They had designed Thunder Mesa for Florida to give them a cowboys-and-Indians ride that would have the same features as the pirate ride in California," explained Baxter, "the thought being that the Florida location was close to the Keys and the Virgin Islands where the pirates hung out … that having a pirate thing there would be redundant.
"Preliminary plans called for the elaborate Thunder Mesa attraction in Florida, with the Pirates of the Caribbean remaining in California."
Guests were expecting a pirate-themed attraction
One slight problem. It turns out, Walt Disney World guests were expecting a pirate ride and were disappointed to learn it wasn't even on the drawing board.
"When we opened Walt Disney World, the cry was, 'It has no pirate ride!' The first thing they did after opening in 1971 was commit to building Pirates of the Caribbean."
Thunder Mesa was put on a back burner, but the powers that be tasked Baxter with developing the coaster section of the ride.
[Side note: Savvy Disney fans know that there are several Thunder Mesa references located in Frontierland in Disneyland Paris, all placed there as "an homage to Marc Davis," according to Baxter.]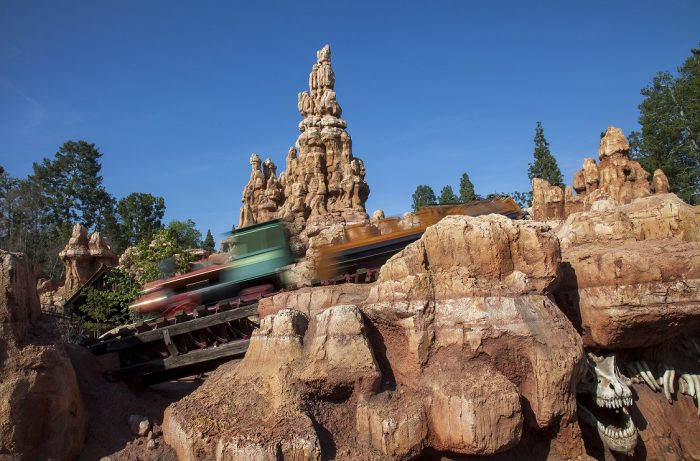 "They asked me, 'Could you take the roller coaster that was running on the skin of it out in the front and separate that and could we do that now and revamp the river aspect of it and do that later?' That's how Big Thunder began," Baxter said.
Although Big Thunder Mountain Railroad was a direct result of what was happening in Florida, it debuted first in Disneyland in 1979. A few months later in 1980, Big Thunder began thrilling guests in WDW. "Why it opened first in Disneyland is a whole 'nuther story," Baxter said.
Exhaust fumes led to thoughts of a log flume attraction
A few years later, with Thunder Mesa's river attraction scrapped, Baxter found himself stuck in traffic, daydreaming about a new attraction to be built adjacent to Florida's Big Thunder Mountain.
Any connection between breathing exhaust fumes and dreaming about log flumes is purely coincidental.
After arriving at his office at Imagineering on that fateful morning, Baxter asked: "What if we build a log flume ride at Disneyland based on the adventures of Brer Rabbit?"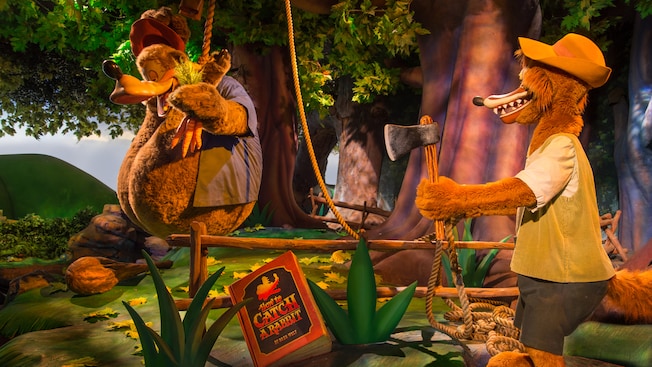 The idea caught on. After years of planning and two-and-a-half years of construction, Splash Mountain debuted in Disneyland in July of 1989.
The attraction was an immediate hit, igniting plans for similar Splash Mountains at WDW and Tokyo Disneyland.
There were several challenges facing the Imagineers in Florida. The logical setting for WDW's Splash Mountain would be adjacent to Big Thunder Mountain, near where the old Frontierland Train Station was located.
Frontierland train station had to be redesigned
No problem. "We removed the train station and redesigned it," said lead designer Don Carson. "Now, the train station is a buffer zone between Splash Mountain and Big Thunder Mountain."
The Imagineers were able to revisit the original Splash Mountain design and make some adjustments. Most notable, the logs in the Disneyland version seated one guest per row. In Florida, the logs were designed to accommodate two across, allowing for more hourly guest capacity.
In revisiting the attraction, other changes were made.
"Basically, we made adjustments in the scenes, staging and color," said Splash Mountain show producer Kathy Mangum. "We also gave our critters new fur, feathers and costumes."
Landscape architect Becky Bishop was responsible for creating illusions with plant life.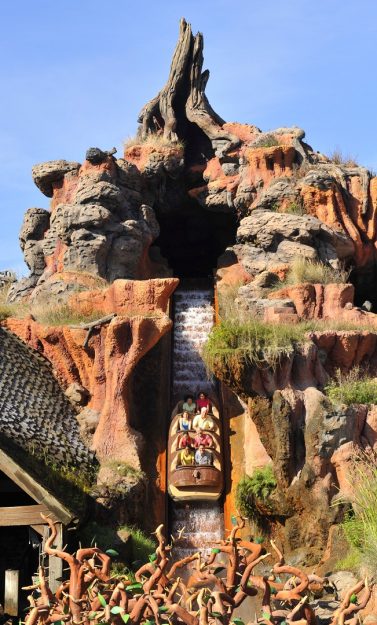 "My goal was to take a cartoon and transfer the look to real life," she said. Rambling roses, European grasses and vines were used on the outside of the mountain to achieve the "cartoony" look she was looking for.
Splash Mountain in Walt Disney World – with its 87-foot-tall peak and 52.5-foot, 47-degree flume chute – debuted in 1992.
According to Carson, getting guests wet was a key mission for his team.
"The bigger that splash, the better. In the Florida climate, getting wet is something people like."
Some other interesting facts about Splash Mountain in Walt Disney World:
Its concrete flume course is nearly a half-mile long.
There are 68 Audio-Animatronics figures featured inside the mountain.
The attraction has a 950,000-gallon water reservoir, with 28,000 gallons of water per minute flowing past any one point.
There are three lifts and five drops.
Fifty-six hollowed out "logs" hold up to eight passengers per log.
The finale scene – right after guests' logs have plunged into the briar patch – features a rocking Mississippi River showboat that measures 36 feet long and 22 feet tall. "Zip A Dee Doo Dah" from Song of the South is featured as the dripping-wet guests float by.
Do you have a favorite between Splash Mountain and Thunder Mountain? Let us know in the comments!
Interested in Disney history and Imagineering details? Take a look at these recent posts:
Click below to subscribe to the AllEars® newsletter so you don't miss any of the latest Disney news!