Meet the Authors: Disney Legend Marty Sklar
Compiled by Debra Martin Koma
AllEars® Senior Editor
Feature Article
This article appeared in the December 10, 2013 Issue #742 of ALL EARS® (ISSN: 1533-0753)
Editor's Note: This story/information was accurate when it was published. Please be sure to confirm all current rates, information and other details before planning your trip.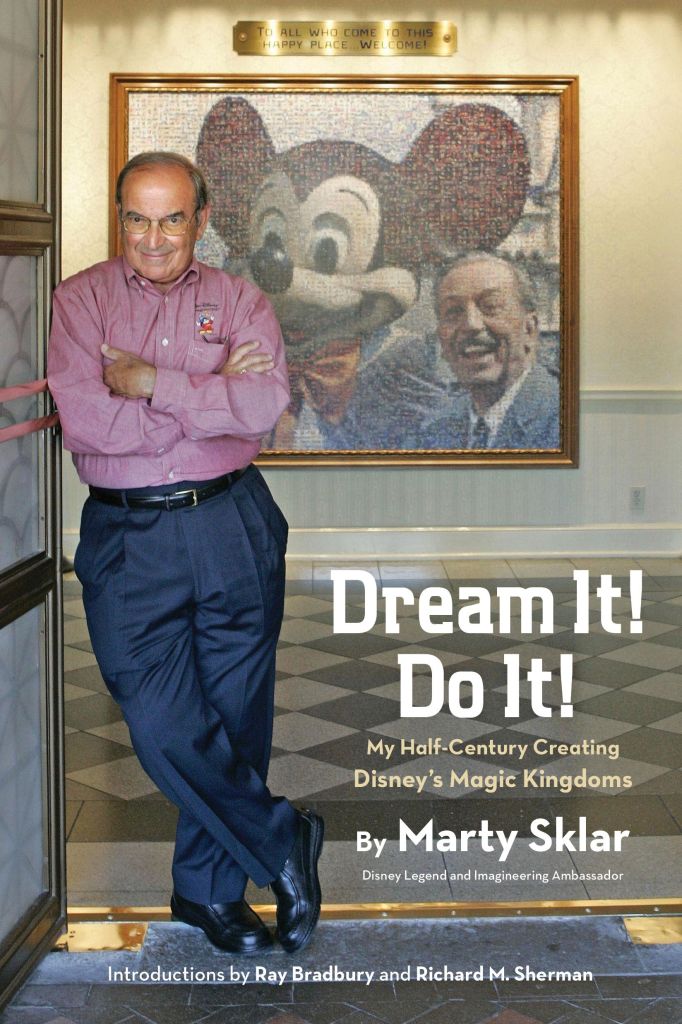 Did you ever wonder about the people who write about Walt Disney World? What inspires them? How do they gather all that information? To share that insight with you, AllEars® presents an informative, occasional series called Meet the Authors. These Q & A sessions give you an opportunity to find out a little about the authors who choose Walt Disney World as their subject matter.
This time we welcome Disney Legend Marty Sklar, who has recently published his book, DREAM IT! DO IT! My Half-Century Creating Disney's Magic Kingdoms.
Marty Sklar was hired by The Walt Disney Company after his junior year at UCLA, and began his Disney career at Disneyland in July 1955, the month before the park opened. He spent his first decade at Disney as "the kid," the very youngest of the creative team Walt had assembled at WED Enterprises. But despite his youth, his talents propelled him forward into substantial responsibility: he became Walt's speech writer, penned Walt's and Roy's messages in the company's annual report, composed most of the publicity and marketing materials for Disneyland, conceived presentations for the U.S. government, devised initiatives to obtain sponsors to enable new Disneyland developments, and wrote a 24-minute film expressing Walt's philosophy for the Walt Disney World project and Epcot. He was Walt's literary right-hand man. Over the next 40 years, Marty Sklar rose to become president and principal creative executive of Walt Disney Imagineering. He devoted his entire career to creating, enhancing, and expanding Walt's magical empire. His enlightening book is his retelling of his epic Disney journey, a grand adventure that lasted more than half a century.
AllEars® solicited questions for Marty Sklar from our readers, and he has graciously answered some of them. (Ed. Note: Several questions were very similar in nature and so Marty answered them only once.)
Q: Andrea Jacobsen, Thunder Bay, Ontario, Canada:
What was the most challenging project you've worked on for Imagineering? (Inside or outside the parks).
A. Epcot (originally Epcot Center). Until Epcot, there were only Disney Magic Kingdoms — Disneyland, Walt Disney World, and Tokyo Disneyland (being built at the same time as Epcot). We had to convert Walt's concept for a real community into a Disney Park — it took eight years from the start in 1974 until we opened October 1, 1982. And we were creating two parks — in different areas of the world, at the same time, for the first time!
What was your most magical moment in a Disney park?
Watching the guests enjoy a new Disney Park for the first time, at the Grand Openings. Epcot was very special, but every opening was a thrill because I was so proud of the Imagineers whose passion and talent had created it — and brought fun and adventure and new experiences to our guests wherever we were in the world.
Q: Noreen Rachuba in Pittsburgh, PA:
I'm sure you have quite an amazing collection of items that you have saved in working for Disney for 53 years. Is there one special item that you have held on to that means the most to you?
A. I have several notes from Walt Disney — comments or approvals for something I had written for him — that are very special… especially Walt's "OK" on my scripts for his film about Epcot, the very last time Walt appeared on film in October 1966. I also have a lot of photos that are very special, including the one where I'm standing on the big yellow "X" where the Castle would be built, in the 100-acre cleared land that would become the Walt Disney World Magic Kingdom.
Q: Anonymouse:
I have read that Walt was a hard man to work for (very demanding). Would you agree?
A: No, that's not how we thought of working with Walt Disney. Of course his standards were very high — that's why we love Disney films and the Disney Parks. Walt did not want to repeat himself, he did not do sequels. So his charge to all of us was to go beyond what we had done the last time. That was a grand challenge to our Imagineering team, to create something no one had ever done before. So we saw Walt Disney as an inspiration, making us all better by pushing us to do things we didn't know if we could do — to "take a chance" on a brand new idea for an attraction or experiences in the Parks.
Q: Julia Nemes:
My 10-year-old daughter would love to be a Disney Imagineer when she is older. She is already starting to think about where she will go to college and what she should major in for the best chance to work as an Imagineer for Disney. Do you have any advice for her?
Yes, learn as much as you can about as many things as you can while you're young. Try different things, now is the time for young people to find out not only what they like to do, but what they are good at doing. Don't presume you know all the answers; there are many ways to tell a story, design a building, engineer a system, etc.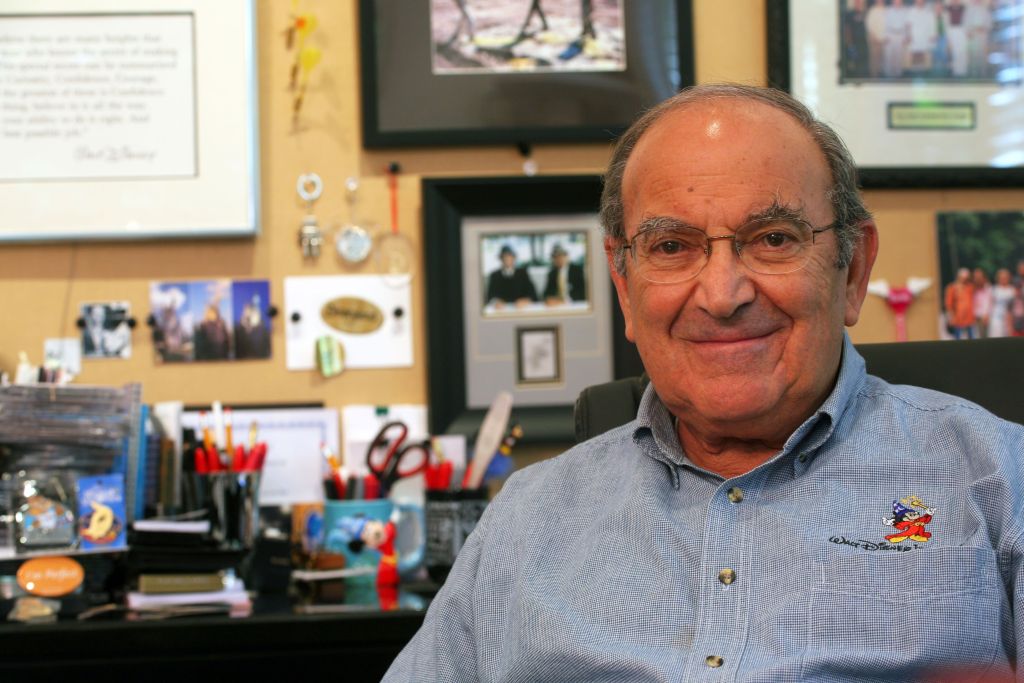 Q: John Della Sala in Plainfield, New Jersey:
Your career at Disney was an interesting one. Was there one job/project at Disney you wish you could have worked on?
A: Like many of my colleagues, we would have loved to help Walt Disney create the Epcot project he originally envisioned. Creative people thrive on new challenges and helping Walt imagine and build an Experimental Prototype Community of Tomorrow (EPCOT) would have been a dream come true, if only Walt had lived longer.
Q: Gloria K. in West Grove, PA:
How different is the corporate culture now from when Walt headed the company? Regarding the parks, is there as much (or perhaps more) emphasis on "the show" as there was in the early days of Disneyland?
A: The biggest change in Disney from Walt's day is the size and scope of the company. Remember, the only park Walt walked in was the one that was the foundation — Disneyland — but today there are 11 Disney parks around the world, and a 12th underway in Shanghai, China.
Beyond that, the company is in so many businesses today, many of which did not even exist when Walt passed away in 1966. Think of all the media changes alone that Disney Corporate management must deal with today! As for the Parks' emphasis on "the show" — that has not really changed from the beginning. But I'm envious of all the new "tools" — technical advances — that the Imagineers can call on today.
Q: Brian in Virginia:
What advice do you give this new generation of Imagineers as they become more deeply involved in a business where creativity and dreams have to coexist with financial demands and realities?
A: That aspect has not really changed — all the projects have budgets, from Walt's day to today and tomorrow. Michael Eisner used to call this "the box" — you have X dollars for your project, do the best that you can within that framework. As the creative leader of the Imagineers, I always appreciated "the box" — knowing what the parameters are for investment and schedule. You can't run a business (even a creative business) if you tell people "just do your own thing" with no limitation on what you can spend and when you can complete the project.
Q: Steve & Kathy Spack:
We are huge Disney fans and look forward to reading your book. What do you think Mr. Disney would say upon seeing Walt Disney World and the expansions to foreign cities?
A: This is a question I always refused to answer — pure speculation about the reaction of a man who always had the very highest standards for his projects and our efforts. But I finally did respond to the question when we opened Hong Kong Disneyland. I said Walt's response would be: "What took you so long?"
Q: Mrs. DVC:
How do you think Walt would feel about the executive direction at this time?
A: I can't speculate on that for Walt Disney. But for me, the leadership Bob Iger has provided has been extraordinary, including (and perhaps especially) the purchases of Pixar, Marvel, and Lucasfilm. This is a remarkable period in the history of The Walt Disney Company, and with the opening of Shanghai Disneyland, it will continue to build on Disney's worldwide leadership in the Parks & Resorts industry!
Thank you all for your questions for Marty Sklar, and stay tuned for other installments in the "Meet the Authors" series coming to the AllEars® newsletter in 2014.
=-=-=-=-=-=-=-=-=-=-=-=-=
RELATED LINKS
=-=-=-=-=-=-=-=-=-=-=-=-=
Read a review of Marty Sklar's "Dream It! Do It!" in the AllEars® Guest Blog:
http://land.allears.net/blogs/guestblog/2013/12/book_review_dream_it_do_it_my.html
Order the book, "Dream It! Do It!" in the AllEars® Amazon Store:
http://astore.amazon.com/debsunoffiwaltdi/detail/1423174062
Read other entries in the Meet the Authors series in the AllEars.Net archives:
http://allears.net/btp/authors1.htm
-o-o-o-o-o-o-o-o-o-o-o-
Editor's Note: This story/information was accurate when it was published. Please be sure to confirm all current rates, information and other details before planning your trip.