You're at Walt Disney World and you've had a wonderful day — but the fun's not over yet! There's still the chance to see a spectactular nighttime show and end the day on the perfect note. But which one? There are several to choose from.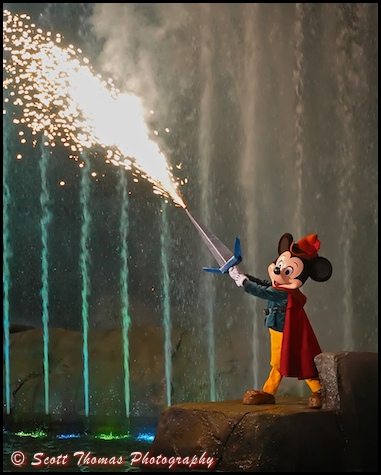 Here are a few things that you might want to know when deciding which nighttime show is right for you and your family. Believe it or not, not all shows are created equal.
Happily Ever After
If your little one is afraid of LOUD noises, I wouldn't recommend Happily Ever After. This show is filled with fireworks that can be pretty overwhelming at times. Also, this show is VERY crowded so if you or anyone in your party is overwhelmed by tight spaces or cannot stand for long periods of time, this might not be the best nighttime show option. There are a few less crowded places where you can view the fireworks around Magic Kingdom, though you may not have a view of the castle in these locations. For a less crowded view of the fireworks, I like to watch from Tomorrowland near Auntie Gravity's or Fantasyland near Under the Sea ~Journey of the Little Mermaid.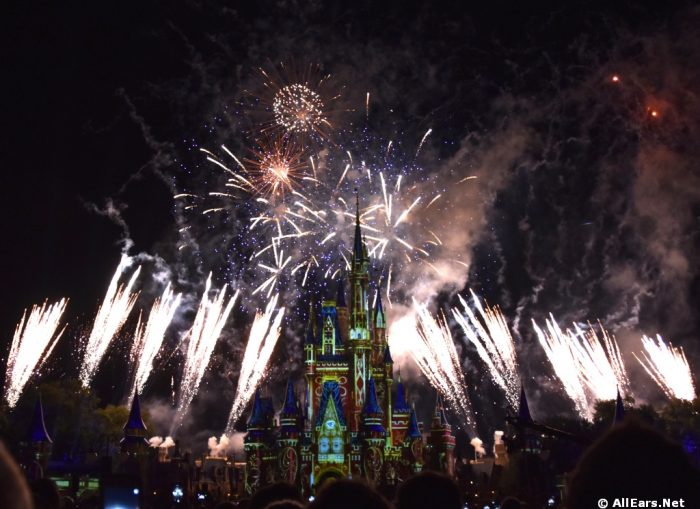 Once Upon A Time
The Once Upon a Time project show, on the other hand, is a great option for the little ones who want to look at the castle, but are pretty scared of fireworks.
Once Upon A Time is a projection show narrated by Mrs. Potts from Beauty and the Beast.. The castle comes to life as images appear from films like Pinocchio, Frozen, Beauty and the Beast, and more. The little ones will have a chance to sing along to some of their favorite songs while colors and images flash across the castle. There are a few fireworks set off at the very end of the show, so make sure to warn anyone in your group so they can be prepared!  Another great thing about this show is that there aren't usually as many people watching, so you should have more room to spread out.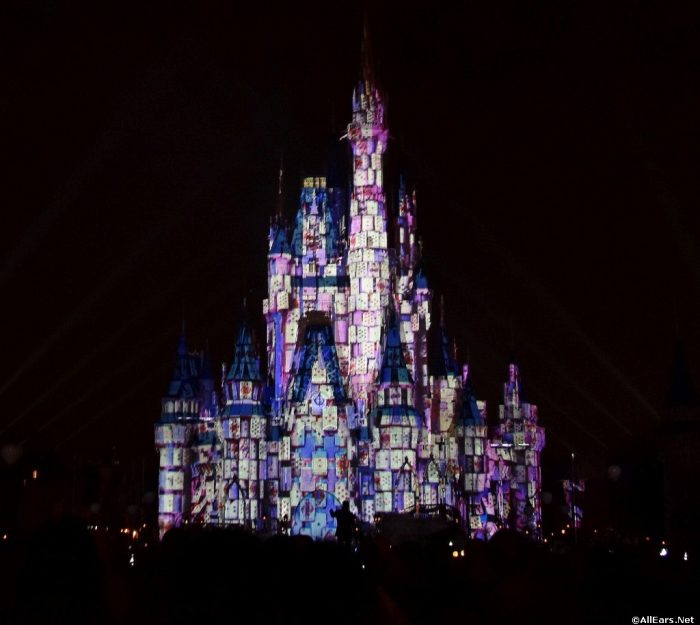 IllumiNations: Reflections of Earth
IllumiNations is another show to avoid if you're worried about loud noise! But it still might be worth it if your family hasn't seen the show before. It's an amazing show, and if you don't see it now, you won't — bcause this long-running show is being replaced by a new nighttime spectaculare called Epcot Forever in a few months. Read all about the new show here! 
IllumiNations can be seen from the World Showcase at Epcot, so there is usually less congestion when watching. The show is more about world peace and coming together as one than Disney characters. If your little ones really want to see Mickey or Moana, this might not be the show for your family!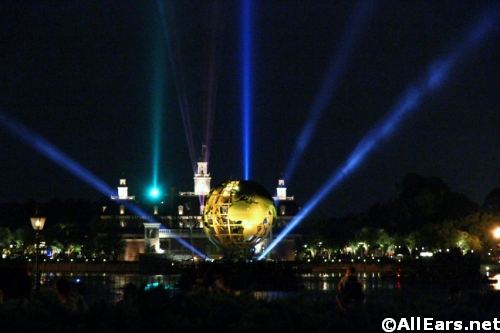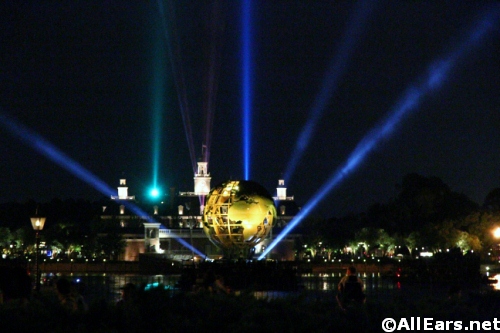 Fantasmic!
Fantasmic at Hollywood Studios focuses on Mickey Mouse, but the catch is that it involves lots of Disney villains. Most of the villains just appear as projections on water screens, but there are several fight scenes, as well as a slithery snake and menacing Maleficent dragon. So if your little ones are easily scared, you might want to choose something else!
You can also get a little wet when viewing the show, depending on where you sit. If this is going to bother anyone in your party, make sure you sit at least 10 rows back from the main stage!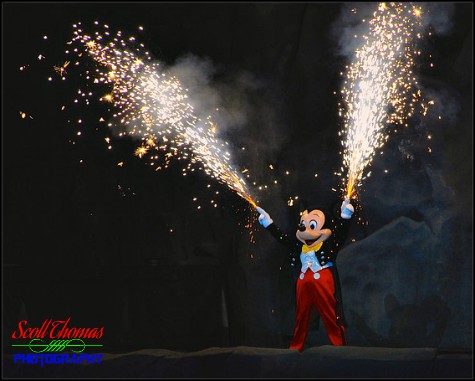 Star Wars: A Galactic Spectacular at Hollywood Studios is a GREAT option if your group enjoys the Star Wars films. Scenes from the films are projected on the Chinese Theatre while lasers and fireworks shoot off, all set to John Williams' familiar musical score.
It's really epic, but can be pretty overwhelming for those who are afraid of really loud noises. The fireworks aren't constant in this show but there are lots of pops and booms, and to experience it fully you really need to be fairly close to the theater. If the loudness is a problem, you could try watching it from further down Hollywood Boulevard, just know that some of the fireworks may be obscured and you may not see the projections as well.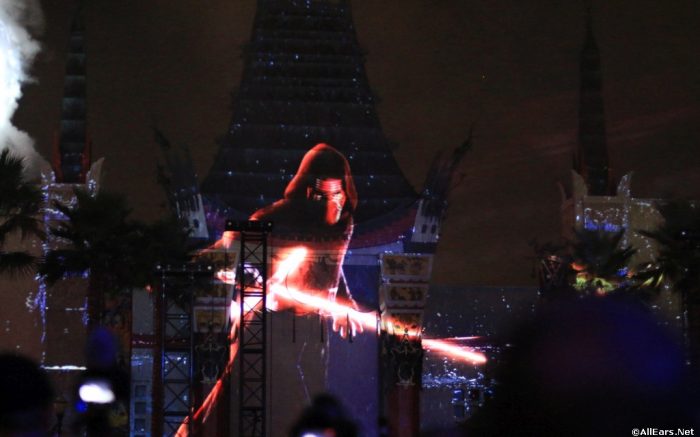 Wonderful World of Animation
This is a BRAND NEW show that was created to celebrate the 30th anniversary of Disney's Hollywood Studios and 90 years of Disney animation.
The Wonderful World of Animation is a GREAT option for family groups. It's a really cute projection show that showcases films like Frozen, The Little Mermaid, and Aladdin. There are also a few more underappreciated Disney films that get their shining moments in the show, like Emperor's New Groove! Check out more of our thoughts on the new show — here!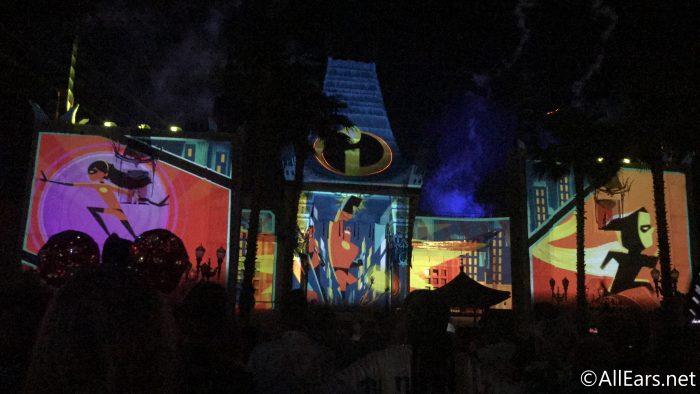 Rivers of Light
Rivers of Light is a very calm water show at Animal Kingdom. It features dancers, boats, and water floats. And though this show is very good for the little ones who don't like loud noises, it does not have any Disney characters! The show really focuses on the beauty of nature instead. It's a very visually stunning show that is great for the entire family. Since it is in an amphitheater, you will be able to sit down to enjoy the show, but just know that the seats are hard. You can get a FastPass for reserved seating, so you don't have to stake out a spot hours ahead, which is also nice!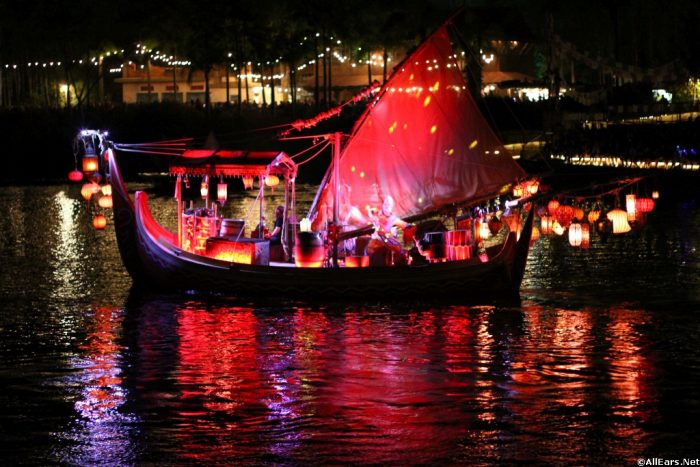 This show is a short projection show that takes place on the Tree of Life at Disney's Animal Kingdom. The show features nature-like music and animal projections. This is a great show to watch just as you're leaving the park or if you have the time, though I don't consider it a must-do.
Starting this weekend the show has changed a little bit, which might make it even more appealing to the youngest Disney guests. To celebrate the 25th anniversary The Lion King, Disney has created a new version of the show!  This will feature characters and music from the original film, in a new series called "Simba's Journey." This new awakening set will run in rotation with the current show every night from now through September 30.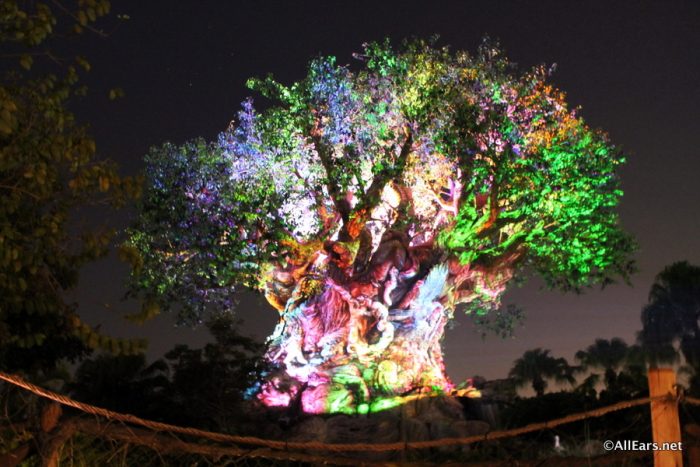 Showtimes are subject to change, so check your My Disney Experience App for more information.
What's your favorite nighttime show at Walt Disney World? Let us know in the comments below! 
Be sure to follow @allearsnet on Instagram and Twitter!
Check out our YouTube Channel for reviews, news, information and more!
Click below to subscribe to the AllEars® newsletter so you don't miss any of the latest Disney news!