Tips for Taking your Preschool-Aged Child to Walt Disney World
Taking a child to Walt Disney World  — particularly for the first time — can be a true thrill. When they're preschool-aged, in that precious period between impulsive toddler and worldly school-ager, the Parks, Resorts, transportation vehicles, and characters tend to be wildly exciting. It can be a fantastic age for a first visit — with a little planning, of course.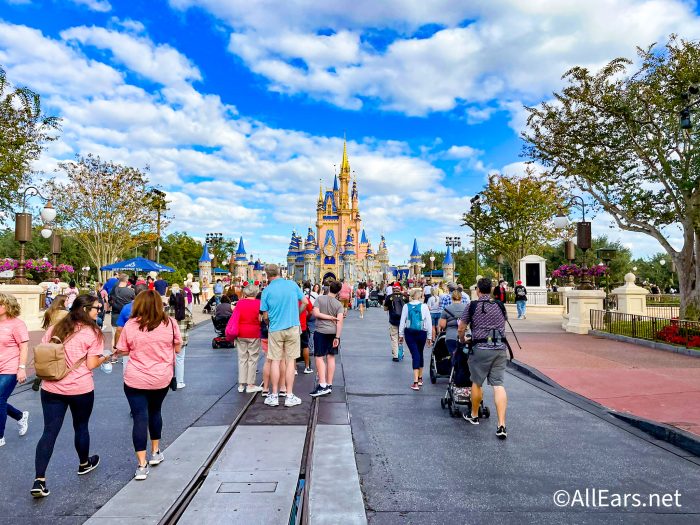 Here we've gathered some of our own tips and those of some AllEars readers to help you plan the best trip ever with your preschool-aged kiddo.
Before the Magic
Use these suggestions to prep your kiddo for their big adventure to Disney World!
Watch Disney movies so that your child is familiar with the storylines and characters they may see in the Parks. Disney+ even has some behind the scenes documentaries, so if you think your child would enjoy them, add them to your list!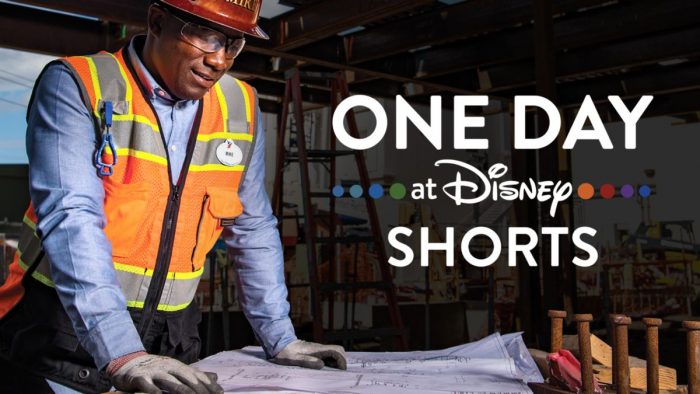 The interwebs are crawling with planning videos that include information about everything from food reviews to ride POVs to tips and tricks. Check out AllEars' YouTube channel for planning help and fun stuff to get everyone pumped for the trip!
Pack comfort items that your child might need while away from the safety and familiarity of home. A favorite blanket and small stuffed animal can make a world of difference to a child who's becoming overwhelmed.
If you know your kiddo is uncomfortable with the dark, come prepared with a small light source they can hold — a small glow stick or flashlight could help.
Expect your pick eater to struggle (even with chicken nuggets and fries on the menu)? Bring favorite treats or snacks into the Parks with you. Click here to tips to do just that.
AllEars Reader Tip: A few months before the trip, we started teaching our son how to say Hello! My name is…, thank you, and goodbye in the native languages of the EPCOT countries. We will get him a passport to be stamped in each country and are hoping that he will enjoy using his language skills as he gets the passport stamped.
AllEars Reader Tip: Plan Character Meals. There are a lot of great ones but our favorite is Chef Mickey's for dinner.
AllEars Reader Tip: Walk every day starting several months before the trip. It will help get both you and the kids in shape. You will need it to be able to push the stroller for all those miles, and even if you plan on having the kids in strollers, it will help them build up stamina for standing in line. In fact, the less you have to hold them in line the better. (Jeanne)
Click here to read about Strollers at Walt Disney World!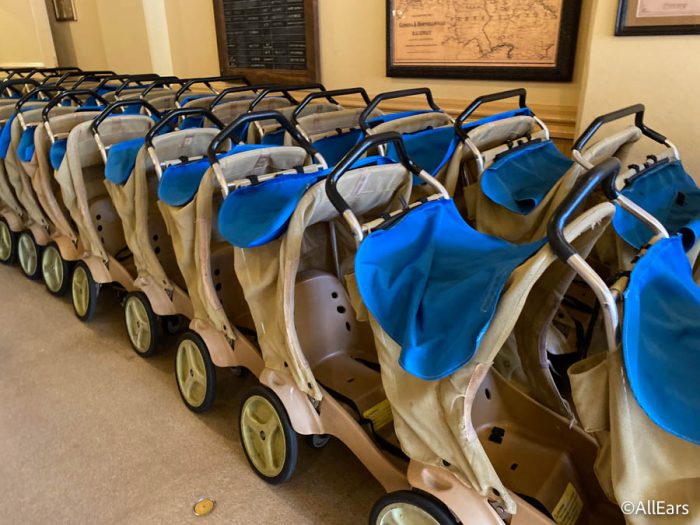 AllEars Reader Tip: We made a paper chain (like I used to make as a child at Christmas time) with a link for each day preceding the date we leave. Then each morning we remove a link. When we get down to 10 days or less it is exciting with every link you remove! (Jennifer)
AllEars Reader Tip: We started giving our son Disney dollars (one at a time) for special jobs. He has collected more than 40 so far, and this will be his spending money for souvenirs at Disney. The fact that they can only be spent at Disney has really helped him save.
AllEars Reader Tip: The biggest tip to any parent whose child is still using a potty chair is to start getting them used to going on the toilet without the potty chair. Fortunately we thought of that before leaving home, but there were quite a few kids in the bathrooms screaming that they were going to fall in because they had never gone without it. (Caryn)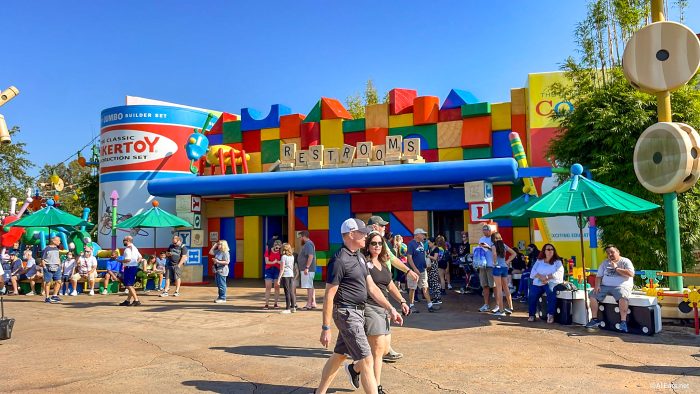 AllEars Reader Tip: There's also a "portable" folding plastic travel potty seat that's available at some stores and sites over the web, that could come in quite handy for those who view that hole as something that could easily swallow them whole.  (Liz Herman)
Before you leave, you may also want to teach your child their full name, their parents' names, and their parents' phone numbers. If they get separated from you, a Cast Member will be able to contact your to reunite ASAP.
On Your Way to Walt Disney World
Whether you fly or drive, getting to the House of Mouse can be part of the adventure!
AllEars Reader Tip: In the car, listen to the Classic Disney CD's (volumes 1-4) & play name the movie. I suggest collections like Disney Classics Vol. I, II, III, or IV. (Marie)
AllEars Reader Tip: The sing-along songs from Disneyland are  great. It has bits and pieces of a lot of the rides and helped both my kids get familiar with what they would see. (Jeanne)
AllEars Reader Tip: We have three favorite airplane toys. Assorted pipe cleaners: they are very cheap, very small, and you can bend them into letters, people figures, whatever. You could even keep a couple with you at WDW for waiting in long lines. A Color forms book. It's a book of 3 or 4 scenery pages, along with a set of stickers like Winnie the Pooh or Barney. I gave one to my daughter on an airplane trip, and she played with it for over an hour, just moving the pieces from page to page. A magic coloring book. It is a small coloring book with a special pen that brings out the color on the pages when it is scribbled on with the pen. Sometimes you can find this toy at airport gift shops[, but you will save money picking them up in the dollar bins at Target]. This is another toy that kept my daughter occupied for about an hour. (Janann)
AllEars Reader Tip: I keep my son busy with a crayola lap desk. Sticker art is a great activity for the car. (Lisa)
AllEars Reader Tip: Wait until they really start the "Are we there yet"s and pull out a backpack full of little toys, a coloring book, and travel games. When you get to the hotel they can empty the backpack and use it to hold things like water, sunglasses, a hat, an autograph book, and a pen in the parks.
AllEars Reader Tip: We found that one of the travel size Magna-Doodle boards was invaluable both on the plane ride and while waiting at restaurants. (Kelly)
In the Most Magical Place on Earth
The planning is done, your travel has ended — it's time for fun! Here are tips for your time in the World!
Be sure your child knows what a Cast Member nametag looks like. They are typically white, though 50th anniversary tags may be more EARidescent. Tell your child that if they're ever separated, they can find anyone with a tag and ask for help.
AllEars Reader Tip: Every time we went our son had his own fanny pack and in that fanny pack we had his sunglasses, snacks, wet wipes, and one of those small bottle of bubbles. That was the best thing that we brought on every trip! It kept him occupied while we stood in some of those lines! (Mary)
AllEars Reader Tip: Take an afternoon break. We have found this is a good policy on all vacations but think it's especially important at Disney.
AllEars Reader Tip: There is a little play area that younger pre-schoolers really enjoy which can be found under the bridge near the exit of Splash Mountain and [a splash pad — Casey Jr. Splash and Soak] near the Adventures of Winnie the Pooh in Fantasyland.
AllEars Reader Tip: One big piece of information that you really need to add for toddlers and pre-schoolers alike: YOU TYPICALLY CAN NOT FIND CHEERIOS AT ANY BREAKFAST PLACES OR BUFFETS. (Jeanne)
Click here to learn about ordering or picking up groceries at Walt Disney World.
Teach your kiddo to look for Hidden Mickeys. When you're in line, walking from one place to another, or killing time, they can likely stay busy trying to spot one.
AllEars Reader Tip: All of the hotels, water parks and theme parks have the machines that press pennies. The coins come out with a character [or land/icon] stamped on them. My daughter first noticed these a few years ago, and since then she can't wait to get to WDW so that she can add to her collection. Disney will provide a list of all machine locations. I have found that my daughter spends more time looking for these machines than she does looking at the gift shops. [Note that many of these machines have converted to credit card payment and pre-loaded pennies.]
AllEars Reader Tip: I would suggest taking the boat from Port Orleans to the Marketplace. Sometimes a more sedate ride is more exciting to a 5-year-old than one would expect and adults will enjoy too!
AllEars Reader Tip: My wife and I purchase a Mickey or Minnie hat when we first arrive at Disney for our daughter. As we travel around the parks and meet the characters, we have them sign her hat instead of an autograph book. When we get back home we hang it on the wall. We find this easier then carrying a book, and she gets to show it off to everyone. We also bring a Sharpie [or fabric pen/marker] with us from home. This works the best. (Robin & Staci)