DISCLOSURE: This post may contain affiliate links, which means when you click a link and make a purchase, we receive a commission.
So you're planning a weekend trip to Disney World — you may have already figured out your Genie+ plan, made those Park Pass reservations, and booked dining reservations — but what do you PACK?!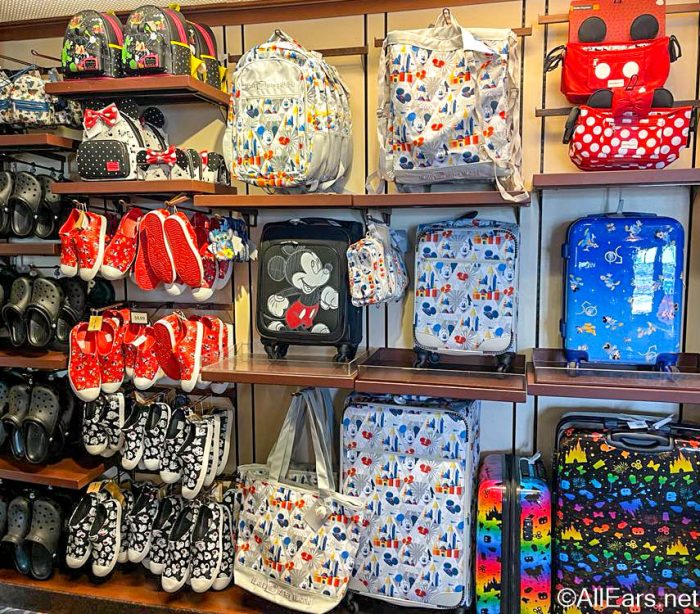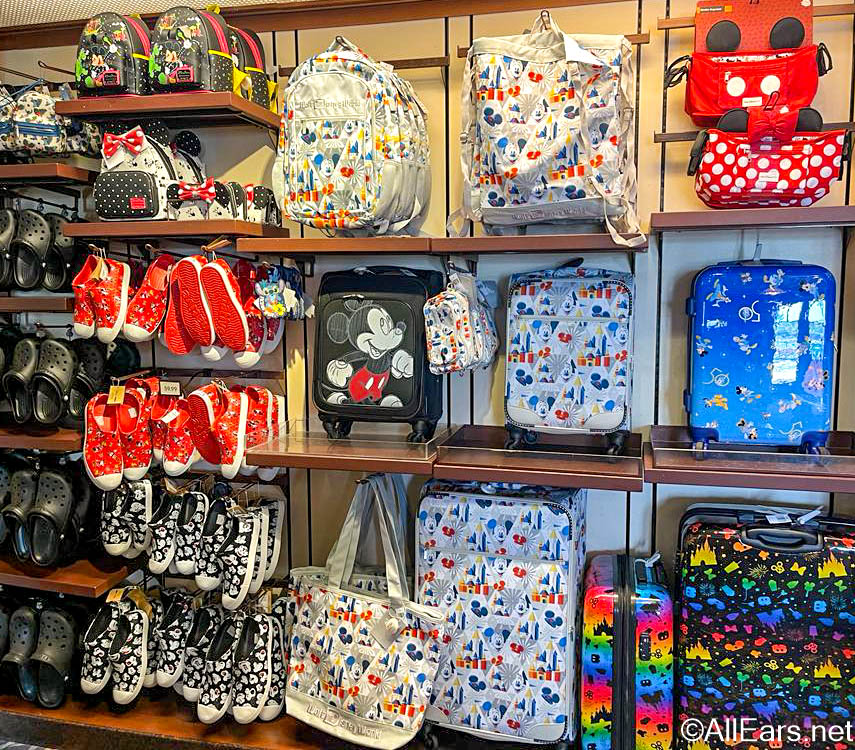 We've already shared a packing list for 2023 and a pool packing list, but now we're sharing a complete checklist for your next weekend trip to the Most Magical Place on Earth!
Bag
The first thing you need is the perfect bag to pack your items in. Since you're just going for a weekend trip, you don't need anything too big, so why not pick up the Oflamn Weekender Bag?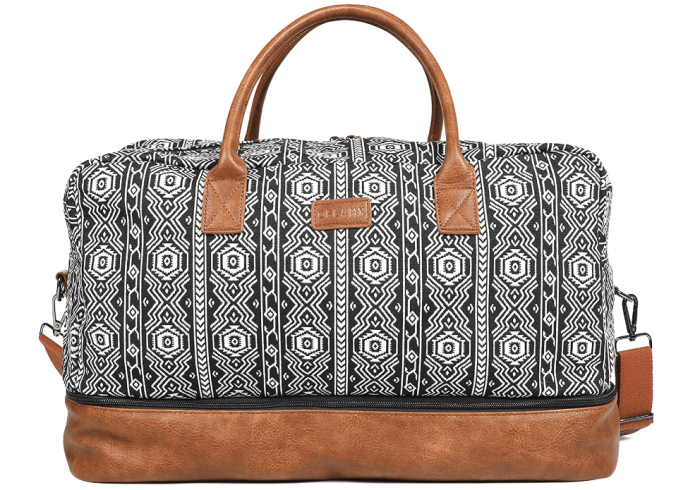 This bag has it all. It comes with a large main compartment that'll easily fit your items for the trip, a dedicated shoe compartment, and fun designs.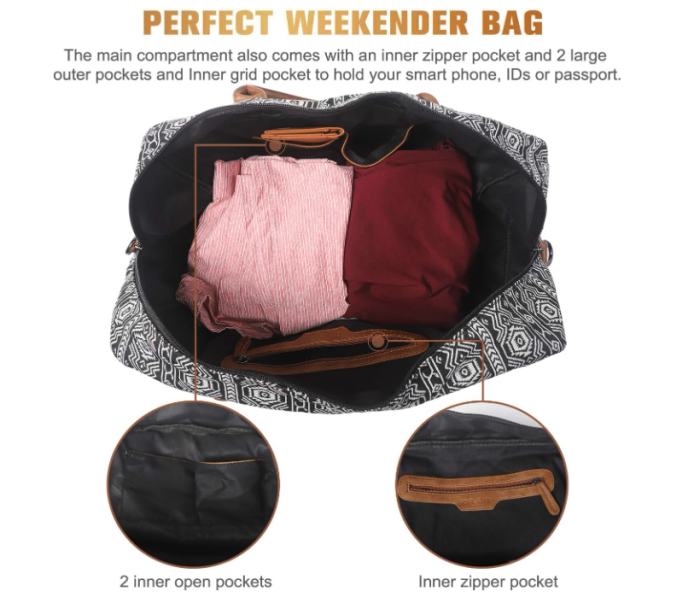 Plus it's got over 2,000 ratings and an overall score of 4.8 stars out of 5 — not too shabby! The price can range depending on the bag design — from $37.99 to $49.99, and look for a coupon that can save you an extra 10%!
Clothing & Shoes
Shirts — 3-4
In terms of shirts, you'll likely want to pack about 3-4 options. One good pick could be this fun Mickey head design on Amazon!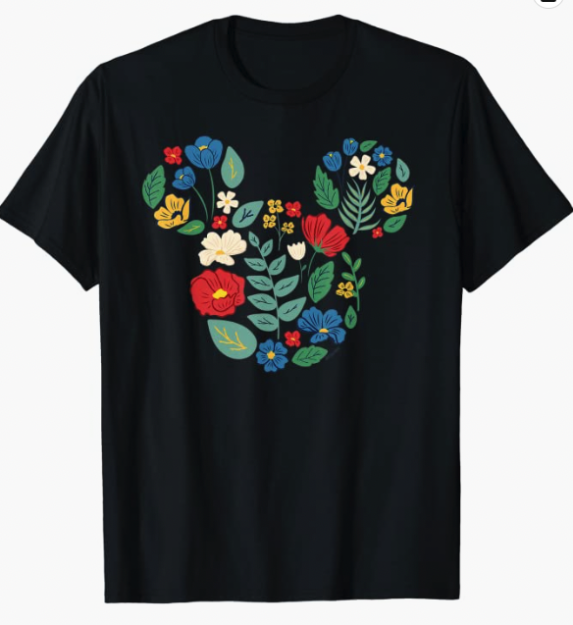 You can get it in a variety of fit types, colors, and sizes. Pick yours up for $22.99!
Shorts — 2 Pairs
You'll want to pack some shorts to wear around the parks too. One option could be this pair from UNIONBAY.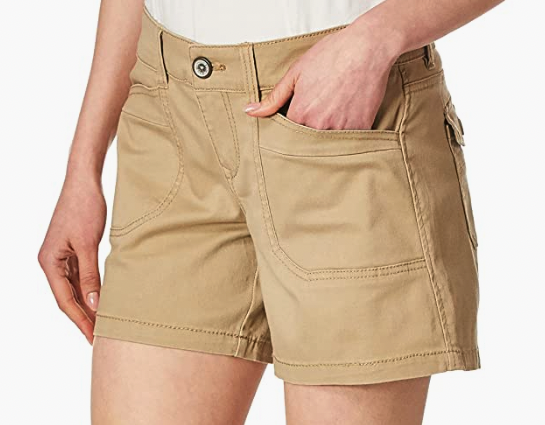 It comes in a variety of colors, has pockets so you can store a snack or two, comes in different sizes, and has 4.5 out of 5 stars. Get these shorts for $26.95.
Prepare for Rain!
If you're heading to Disney World, be sure to watch those weather forecasts carefully! And even if the forecast doesn't call for rain, you might want to bring that raincoat…just in case!
You'd be surprised how often rain suddenly just appears in the forecast in Orlando, and buying a raincoat at Disney World will cost you a pretty penny.
This option from Amazon has over 3,000 ratings, 4.4 out of 5 stars, offers more full-body coverage than just a rain jacket, and even comes as a 2-pack! Get it for $13.99.
Will It By Chilly?
Orlando can get surprisingly chilly sometimes, especially in the early morning or late at night, so be prepared! If the weather forecast calls for slightly cooler weather, consider packing some leggings or light pants to stay warm.
And bring a comfy sweater too, like this Mickey Mouse Classic Sweatshirt!
That'll help you stay warm (and fashionable!) when the temperatures drop or if you happen to eat at the restaurant that's really pumping in that air conditioning! This sweatshirt comes in a variety of sizes and is $54.99.
Shoes
And finally (in terms of main clothing items) you cannot forget those shoes! Even on just a weekend trip, you'll spend a LOT of time walking around Disney World, so you'll want to make sure you've got shoes that'll keep your feet feeling comfortable and supported (and relatively cool — nothing fun about super sweaty feet!).
To see our full list of the BEST shoes to wear to Disney World, click here.
You can also see our links below:
Essentials
A few other things you'll want to make sure you've packed in your bag:
Underwear/boxers/briefs
Socks
Bras
Pajamas
When you come back to your hotel from the parks, you'll need to charge up your phone and other digital devices, so don't forget to pack a power strip!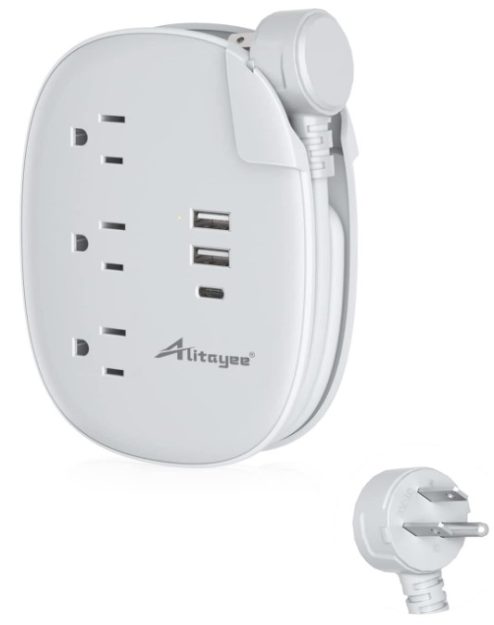 This portable version comes with 3 outlets, USB ports, and a USB-C spot as well. It'll help you conveniently charge everything without having to hope that your room will have enough plugs available. The power strip is usually $24.99, but can be yours for $12.78 if you act FAST!
Toiletries
And don't forget about those toiletries! Remember to bring:
A toothbrush
Toothpaste
Your hairbrush
Hair ties
Any particular products you usually use — like moisturizers, makeup items, cream, etc.
You can use this handy travel toiletries case with bottles to pack away your creams and bring them with you.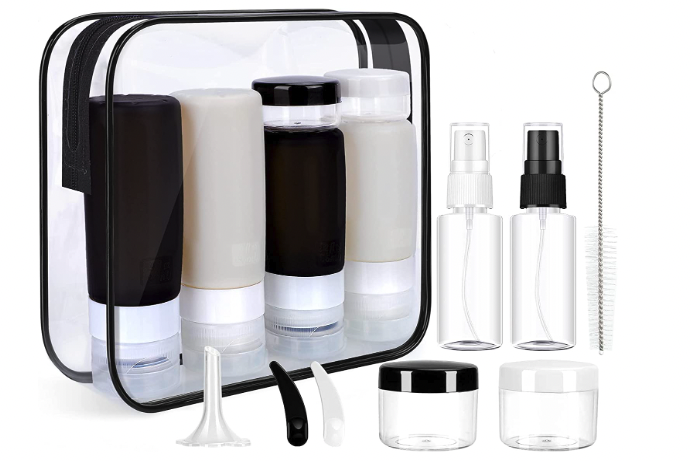 The pack comes with a zip bag, 4 bottles, 4 jars, 2 spray bottles, 1 funnel, and a clean brush to help you store everything away! Get this set for $16.99.
Ears
Of course, this list would NOT be complete if we didn't at least mention Disney ears!
Whether you bring a pair of ears or perhaps a hat with ears built-in, your look will truly feel complete once you have a little of Mickey or Minnie incorporated into it.
Your Park Bag
What about your park bag? You won't want to lug that weekender bag around the parks, so be sure to bring a smaller bag that'll carry your essentials as you bounce from ride to ride (or snack to snack!). This Mickey Mouse Mini Loungefly Backpack could be just the thing you need.
Themed to Big Thunder Mountain Railroad, equipped with a set of ears of its own, and ready to carry your essentials in its front and main pocket — it could be great for your next trip. Get it for $85.
But what do you put INSIDE your park bag? Here's a quick list:
Your Phone
Your wallet (a must!)
Your ID
Cash and credit cards
Your MagicBand (or MagicBand+) if you have/want to use one
Sunglasses
Chapstick — you can pick up this Burt's Bees set for $10.47 (it's got over 34,000 ratings and 4.8 out of 5 stars)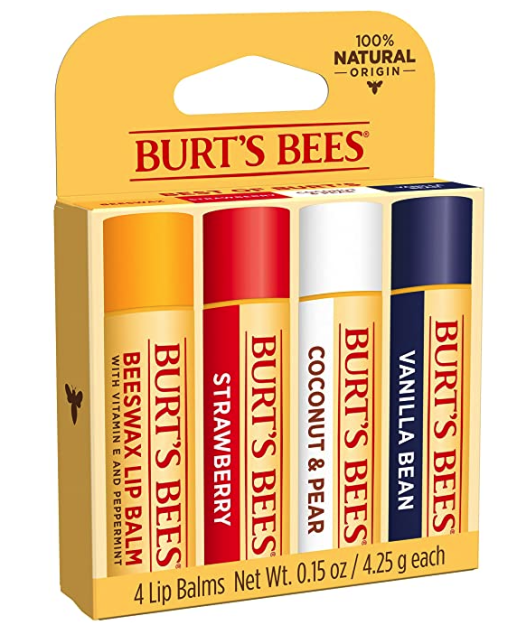 Other Items You'll Want
Other items you'll want to pack are a neck fan (you can get this one for $25.99 (it has over 33,000 ratings and 4.3 stars)…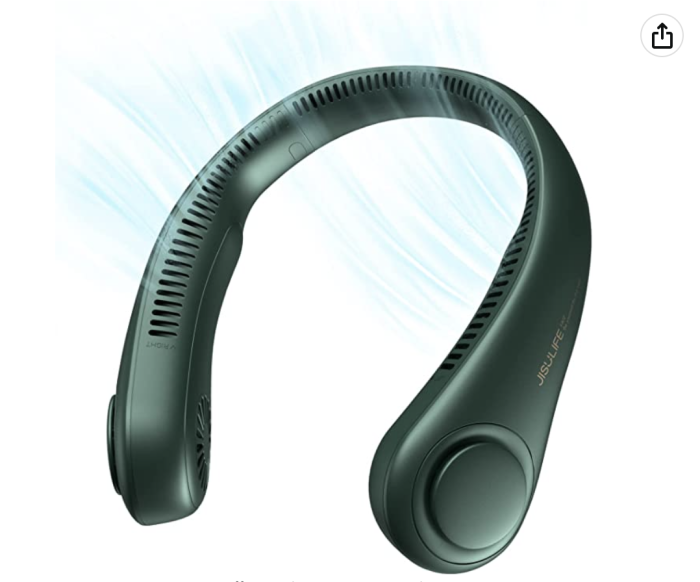 …and sunscreen!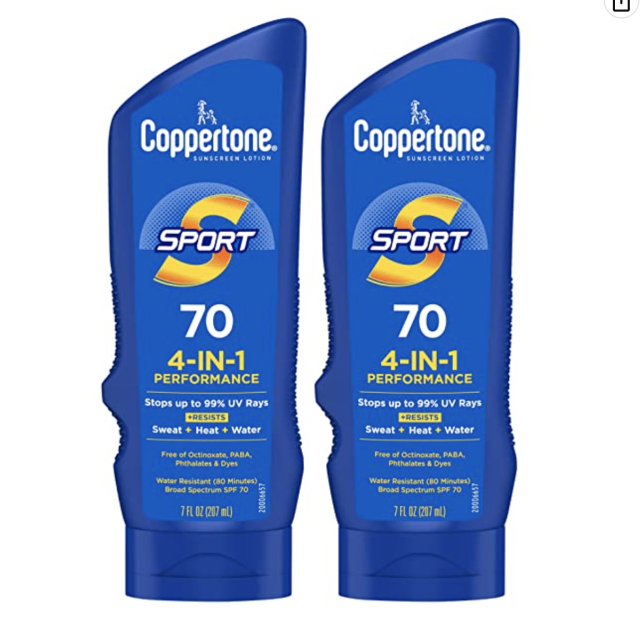 A Few Reminders
A few other things you'll want to remember to bring:
Any vitamins or medications you regularly take
Anything you typically use for pain relief (Tylenol, Motrin, etc.)
If you're not an ears person, a hat to block the sun!
And that's our quick list of essentials for a weekend trip to Disney World. What else would you put on this list? Tell us in the comments.
And stay tuned for more Disney tips!
What else do you like to pack for Disney World? Tell us in the comments.