TRON has been under construction for YEARS in Magic Kingdom at Disney World, but on the bright side, every day we get one day closer to the ride opening!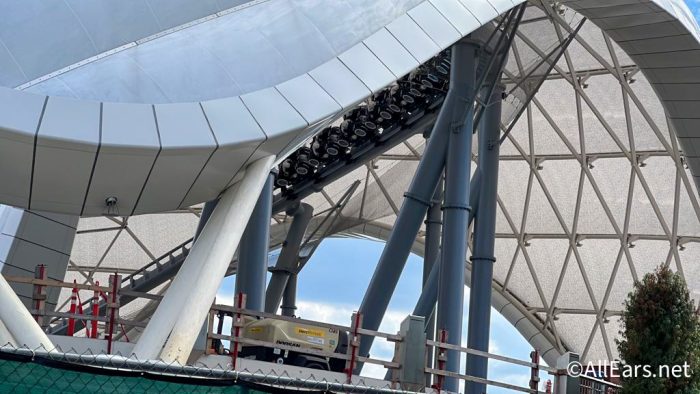 The roller coaster in Tomorrowland will be opening sometime in the spring of 2023. We've been keeping a close eye on construction for a while now, and there has been a LOT of progress made! So, let's look at the most recent work that's been done on the ride.
In case you missed it, there are officially real railings now on the ramp that leads up to the ride.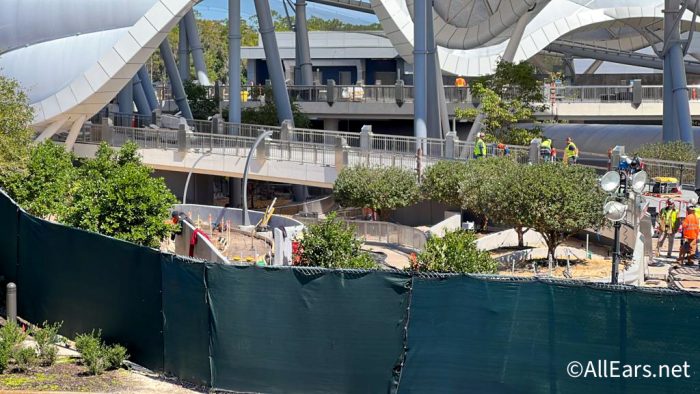 We've also seen the new train tracks for The Walt Disney World Railroad behind the area!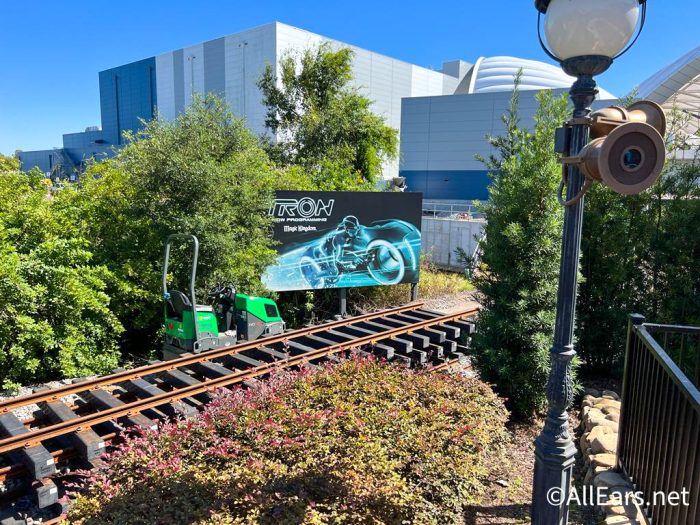 The concrete entrance area is filling out, with more and more sections being filled in.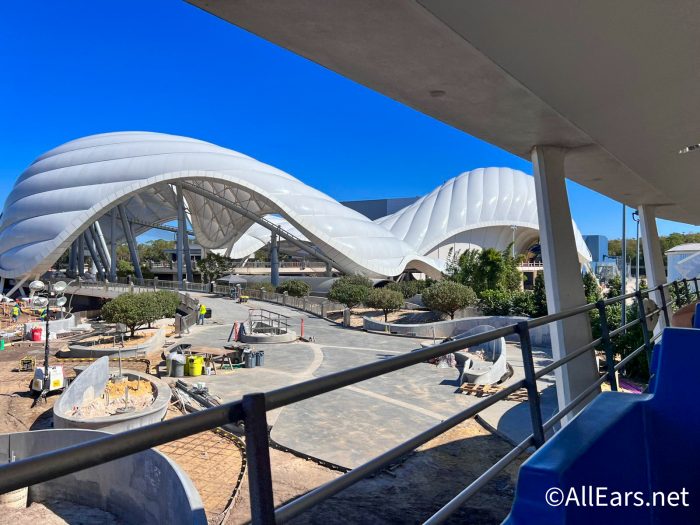 Here's them prepping to pour more concrete!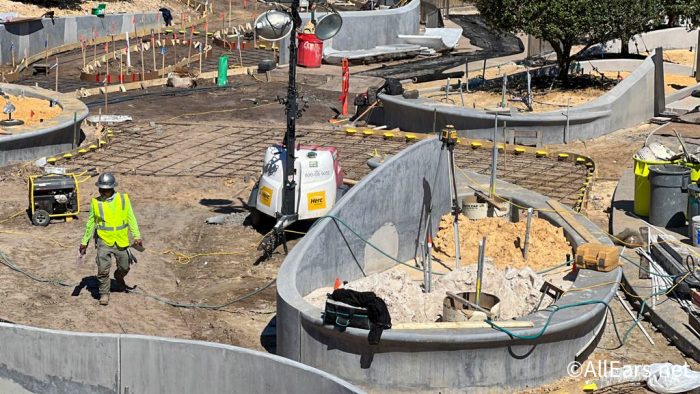 The sections of concrete are also now all connected by concrete — before, there were separations between them. It's like giant grout!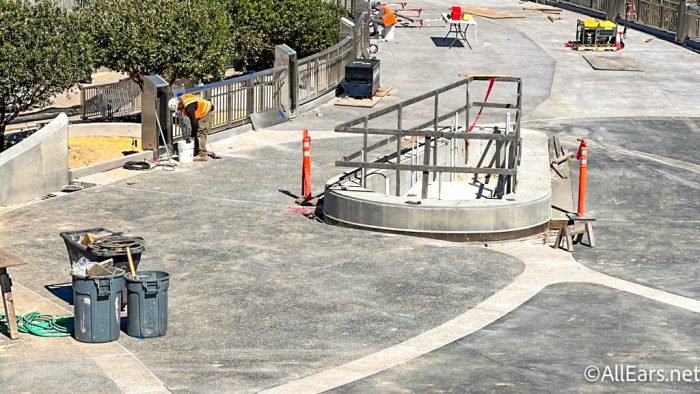 The entrance is really starting to take shape.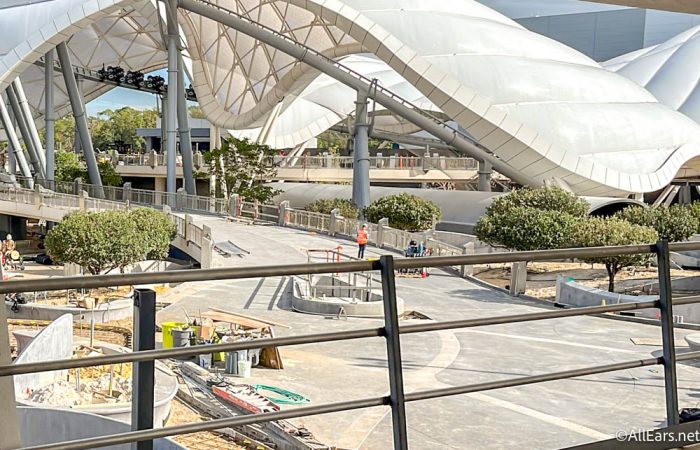 Recently, we also noticed these curvy metal poles in the entrance area.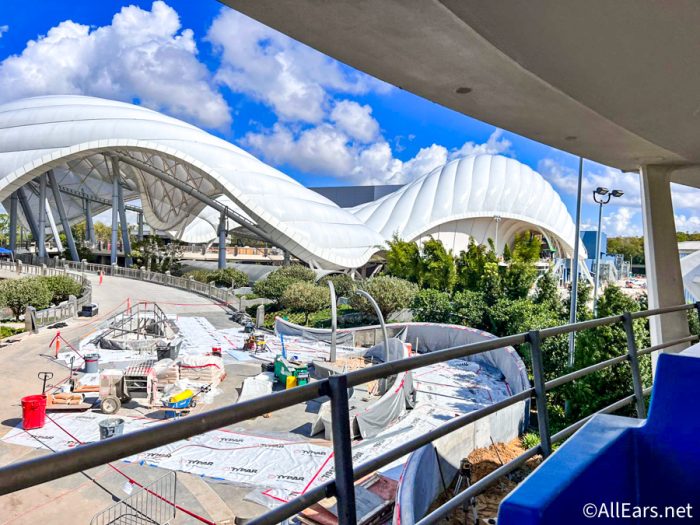 We're guessing that these will be lamp posts, but we'll have to wait and see!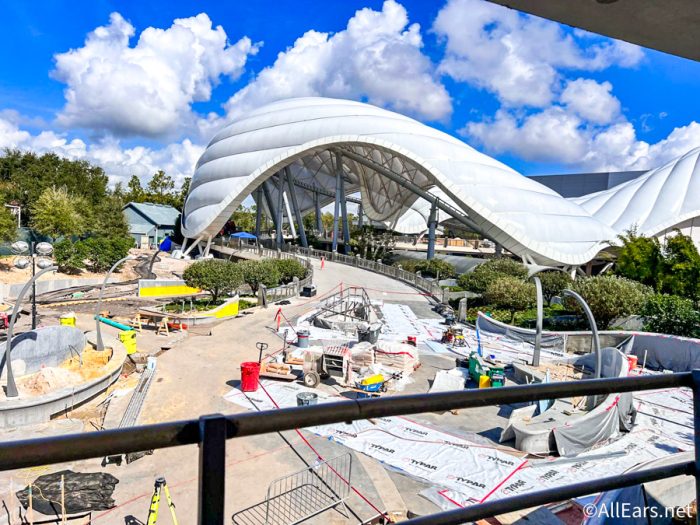 They sure do fit the aesthetic of the area, though.
Here's a better look:
You know what time it is!

TRON construction update time from the PeopleMover! 👏 pic.twitter.com/quKW1p5SWF

— AllEars.Net (@AllEarsNet) November 2, 2022
Stick around for more looks at the ride as it continues to be under construction.
For more on what's going on around Disney World, check out Where to Find a RARE Character Meet-and-Greet in Disney World! 9 HUGE Things That Happened Last Month in Disney World and Buffets Have RETURNED to Tusker House in Disney World.
Stay tuned to AllEars for more Disney World news and updates!
Will you be one of the first in line when TRON opens next year? Tell us in the comments!