Walking around the world can work up quite the appetite.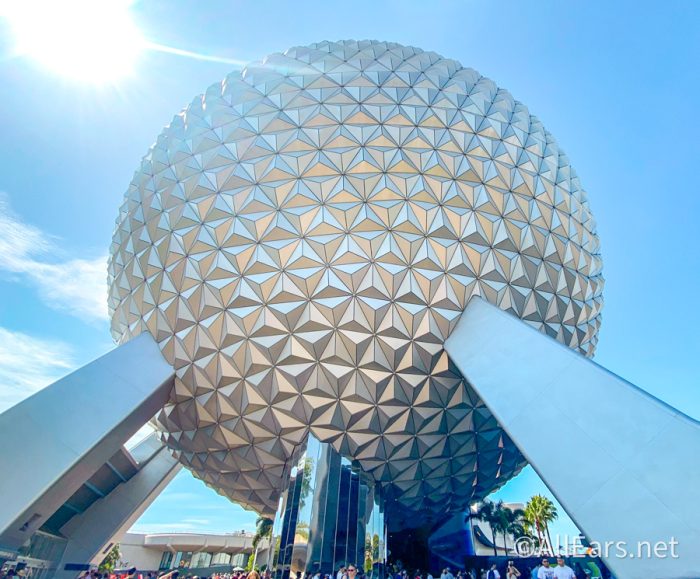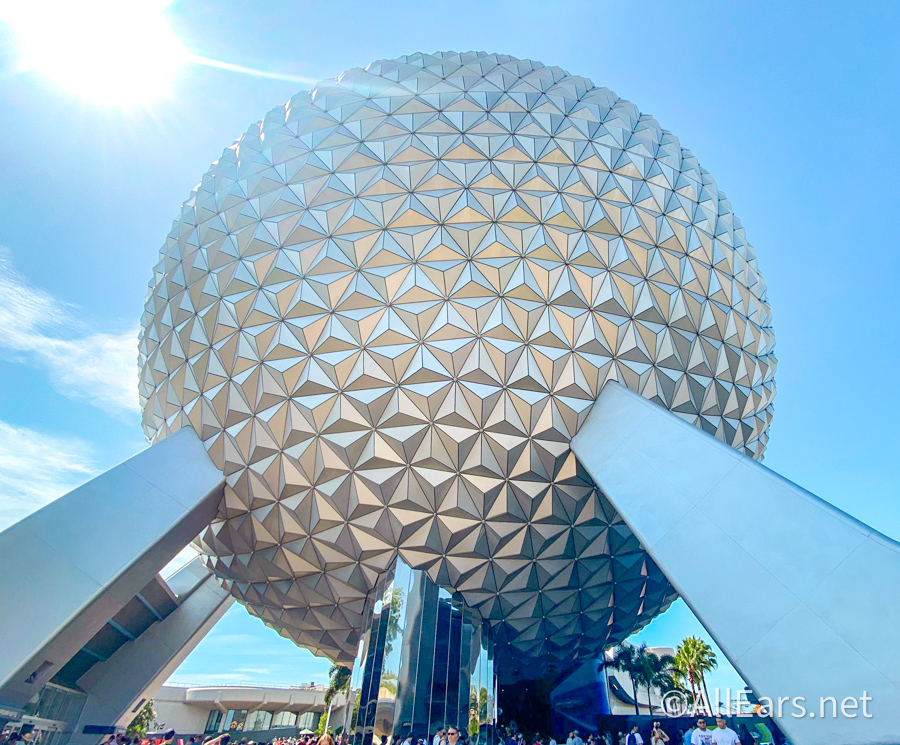 Of course, we're referring to World Showcase in EPCOT. With so much to ride, explore, and see, you'll want to keep your energy up by snacking on food throughout the day. But, that can get expensive. So, to keep the snacks on the cheaper side, we did some research for you!
Here are 10 snacks under $10 in EPCOT:
Mediterranean Vegetable Sandwich – Sunshine Seasons
Over at Sunshine Seasons, you can grab the Mediterranean Vegetable Sandwich for $9.99. This thing is not just for vegetarians, guys!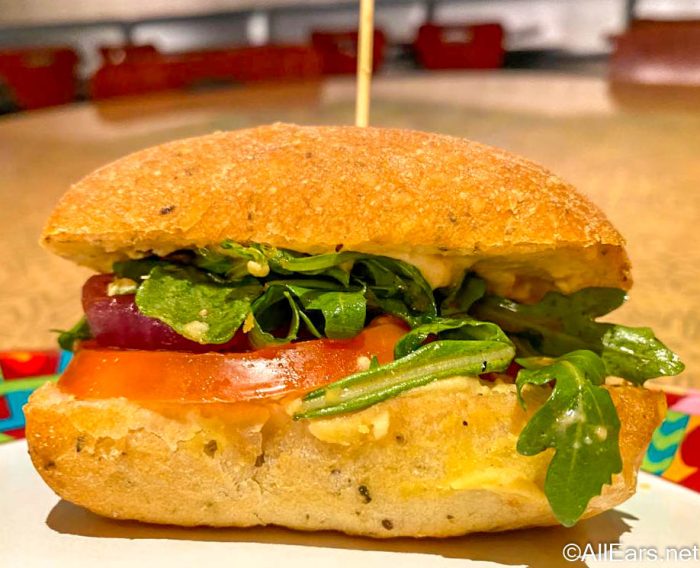 It's packed with roasted red pepper, red onion, tomato, arugula, hummus, and balsamic vinaigrette. It also comes with potato chips on the side. It's a great way to fill up…without a hefty price tag.
For something a bit sweeter, you can grab the School Bread for $4.49!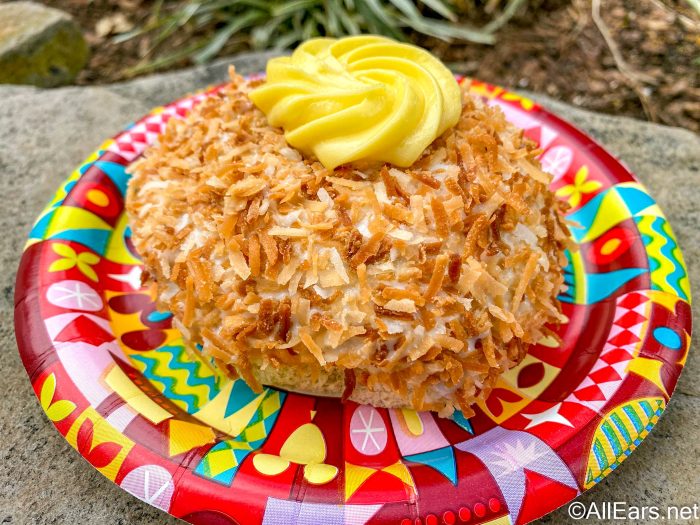 This is a sweet roll filled with custard, and covered in coconut. Yes, covered. So, if you're not a fan of coconut shavings, you may want to pass on this one.
If you're still wanting something sweet, but you're not a fan of coconut, try the Mickey Cinnamon Roll for $6.29.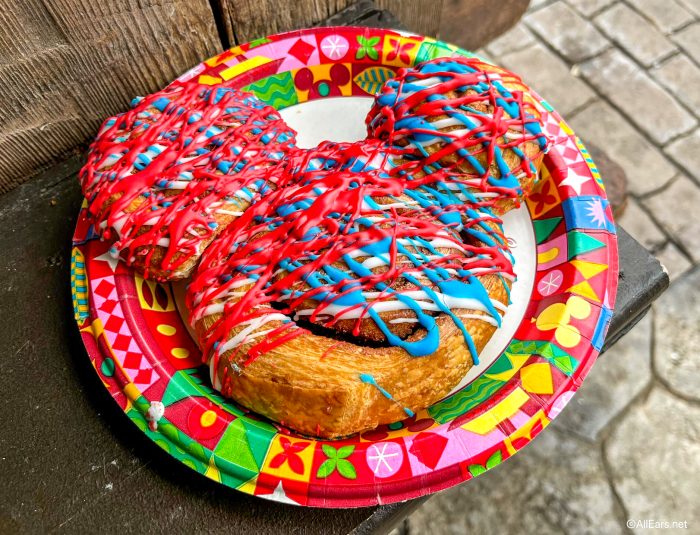 It's hard to go wrong with a Cinnamon Roll.
Staying on the sweeter side, we spotted this Blondie over at Connections Café for $4.99.
This thing is loaded with butterscotch chips! It also tastes more like a cake, and is much lighter than a traditional Blondie.
For a savory snack, head over to Les Halles Boulangerie-Patisserie to grab the Jambon Beurre for $8.95.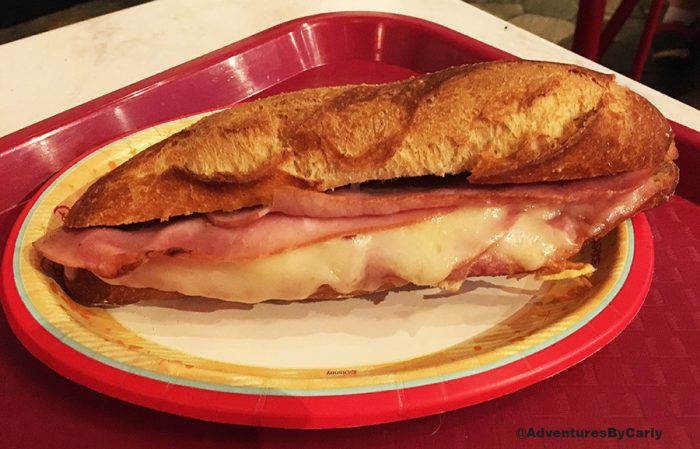 This snack is full of ham, cheese, and Dijon mustard butter, all on a baguette. It's quite filling…and tasty!
Staying over at Les Halles, you can also grab the Pain au Chocolat for $3.80.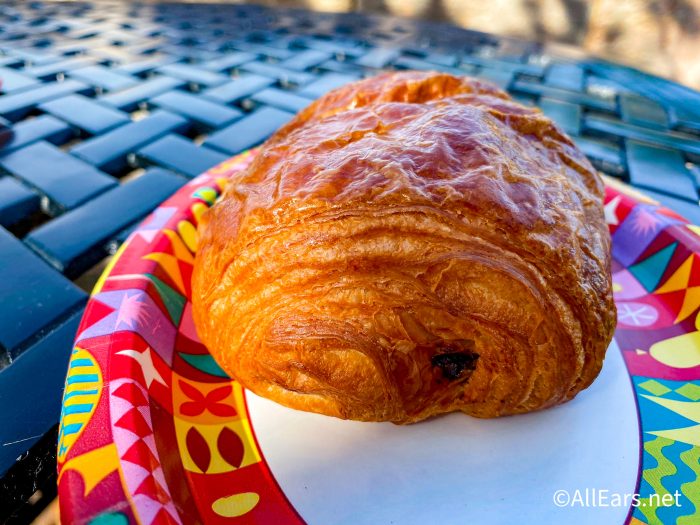 A chocolate croissant. Hard not to like this one!
You can grab various pastries from Les Halles as well, for under $10 each!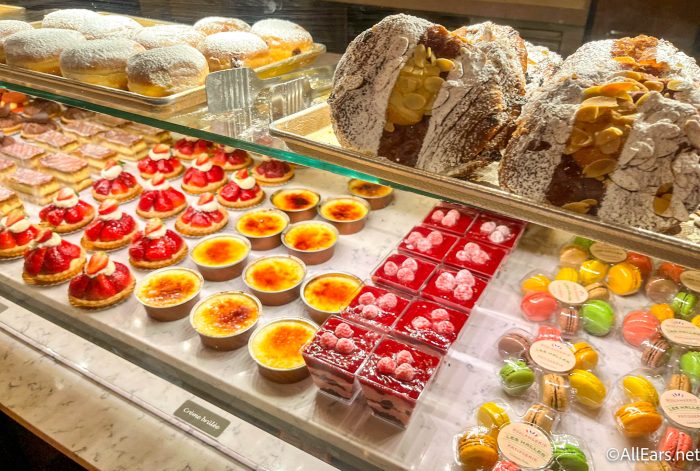 There are Tarts, Crème Brûlées, Eclairs, Parfaits, Macarons, and more — all falling under $10.
In the mood for sushi? Grab a Vegetable Roll for $9!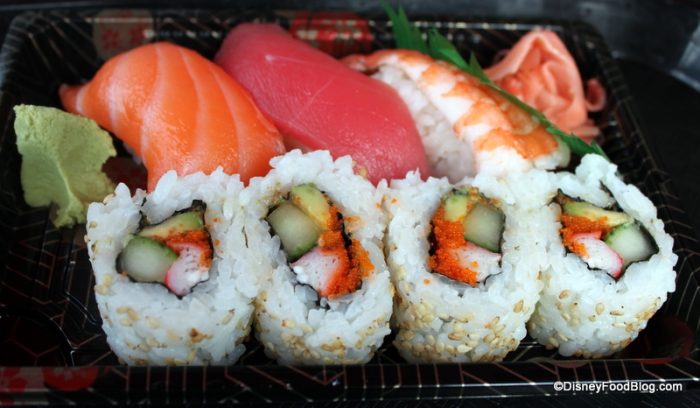 Of course, there are other rolls you can grab here, but they'll cost $10 or more!
Maple Popcorn – Canada Pavilion Popcorn Cart
Over in Canada Pavilion you can grab some Maple Popcorn for $6.50.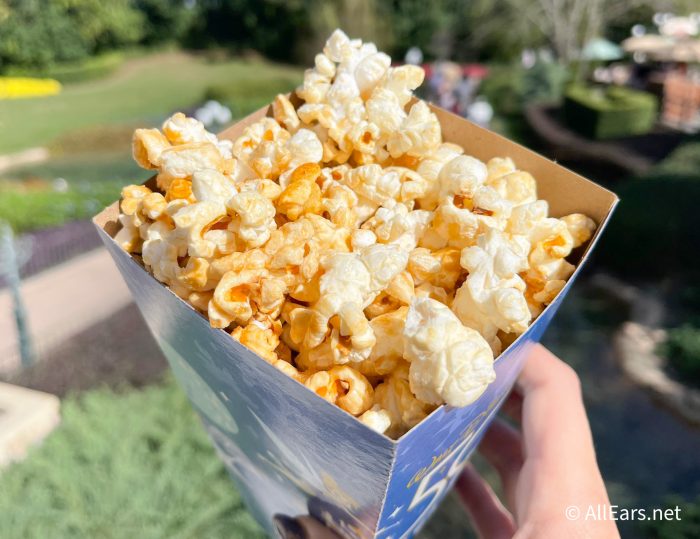 Sweet and savory — what more could you ask for?
We'll end with a classic, the Mickey Pretzel! You can grab one at Block & Hans for $7.50.
And that wraps up our list! Here are some of our other favorite items at every quick service restaurant in EPCOT. Also, check out some of our favorite items from the 2022 EPCOT Food & Wine Festival.
What's your favorite snack on this list? Let us know in the comments!