You've got your bags packed, your dining reservations booked, and you are ready to head to Disney World!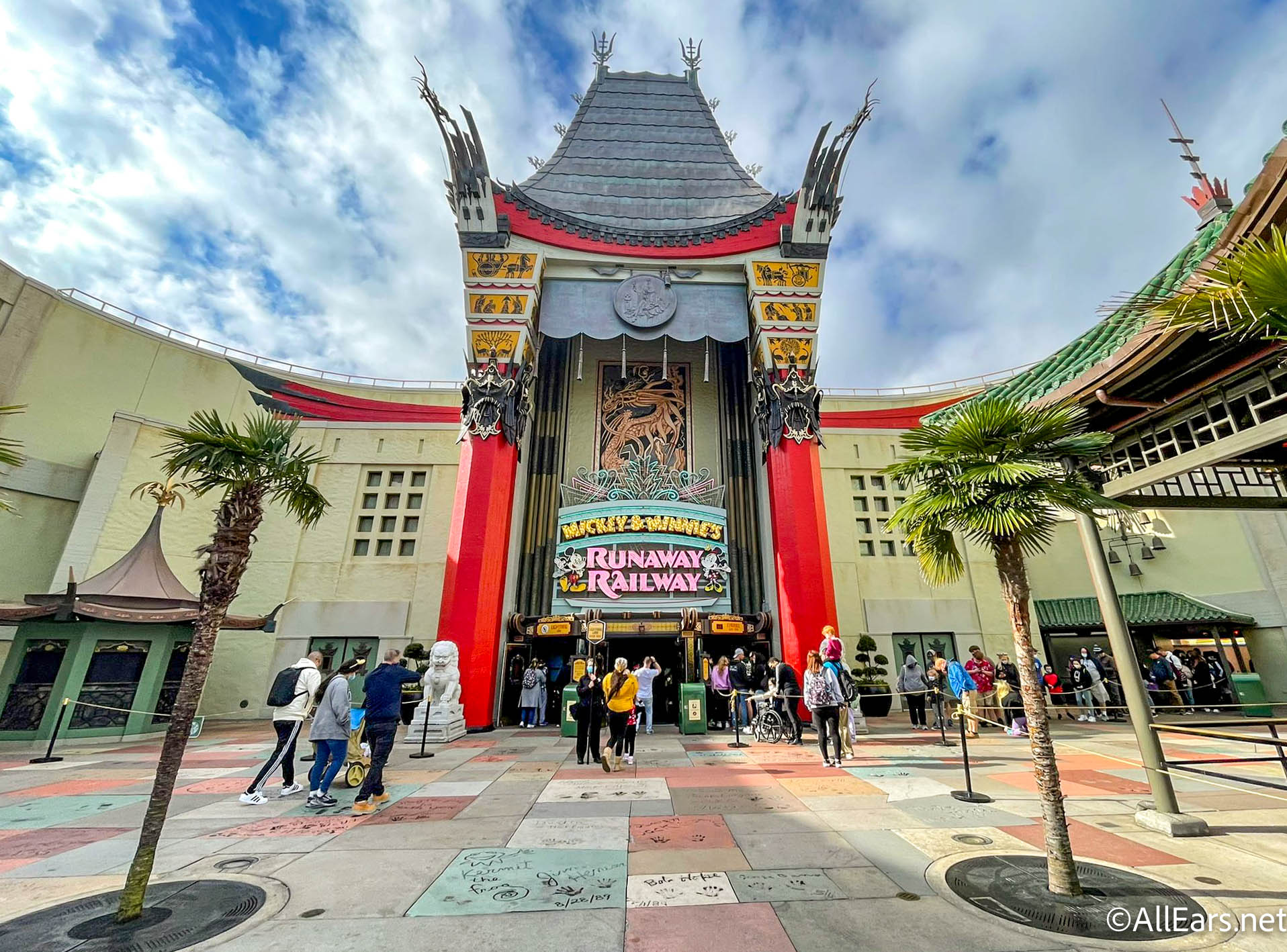 There's only one problem. The attraction you've been most excited about, the one you've been waiting to ride ever since you learned it existed — it's closing early on the day of your visit! Disney World attractions can shut down and close early for a whole multitude of reasons. Recently, we noticed that Under the Sea ~ Journey of the Little Mermaid would be closing early in Magic Kingdom and it made us wonder, why DO rides close early in Disney World and how can you prepare for it? Here are our top tips.
On a recent jaunt through Magic Kingdom, we happened to notice that Under the Sea ~ Journey of the Little Mermaid would be closing at 7PM, a whopping 4 hours before the rest of the park, but then would return to normal operating hours the following day.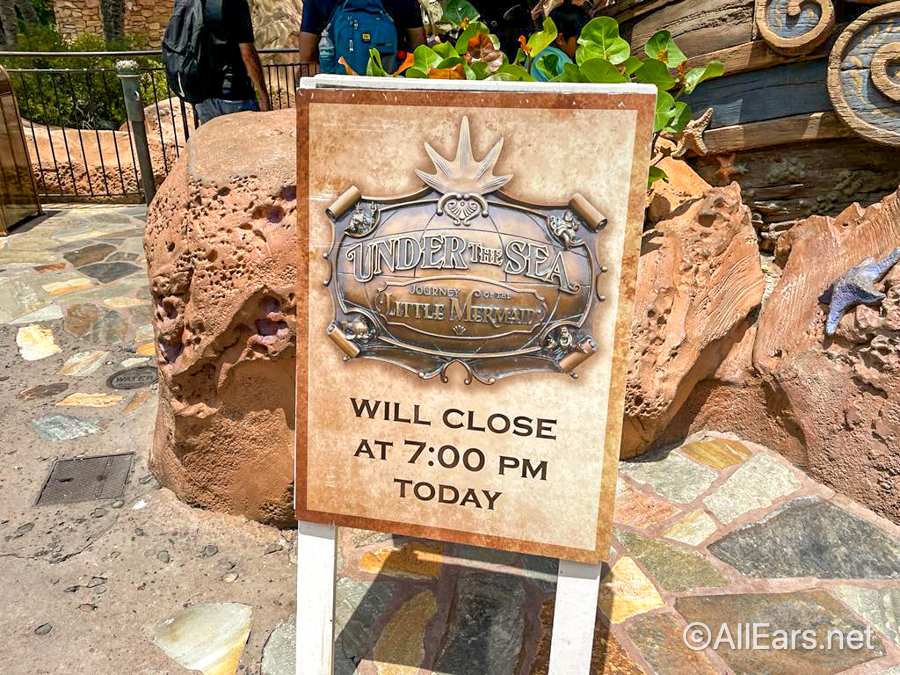 We've even seen other rides close early, too. For example, over in EPCOT, Test Track has, on several occasions, closed EARLY, ahead of the park's normal closing time as well.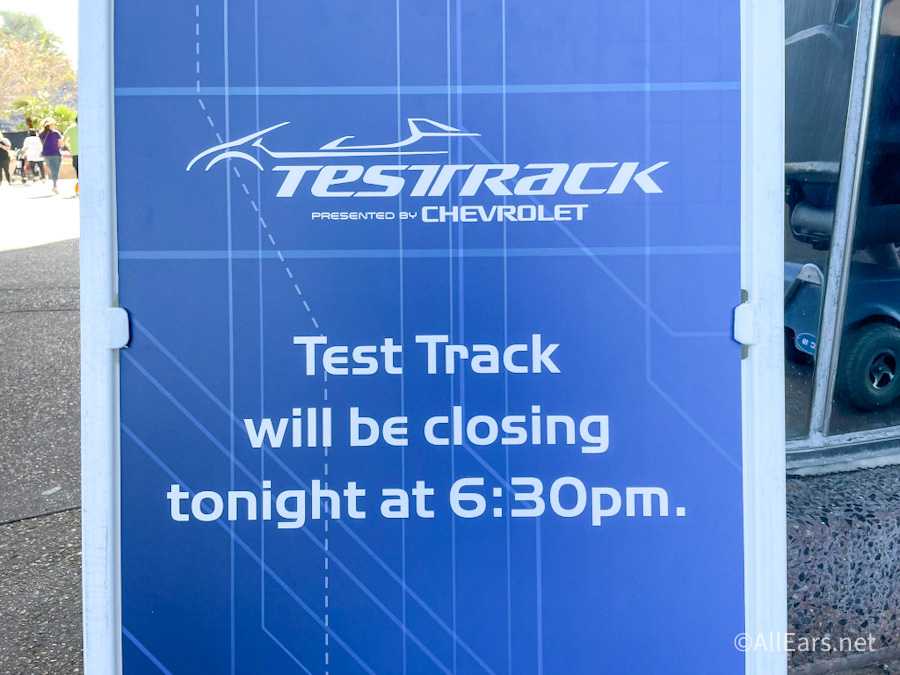 So, what gives? Why do some attractions occasionally close early (or just close in general) in Disney World?
Routine Maintenance
Sometimes a ride may close early due to "routine maintenance." In order to keep attractions safe and in their best working condition, Cast Members often have to inspect and do work and updates to rides.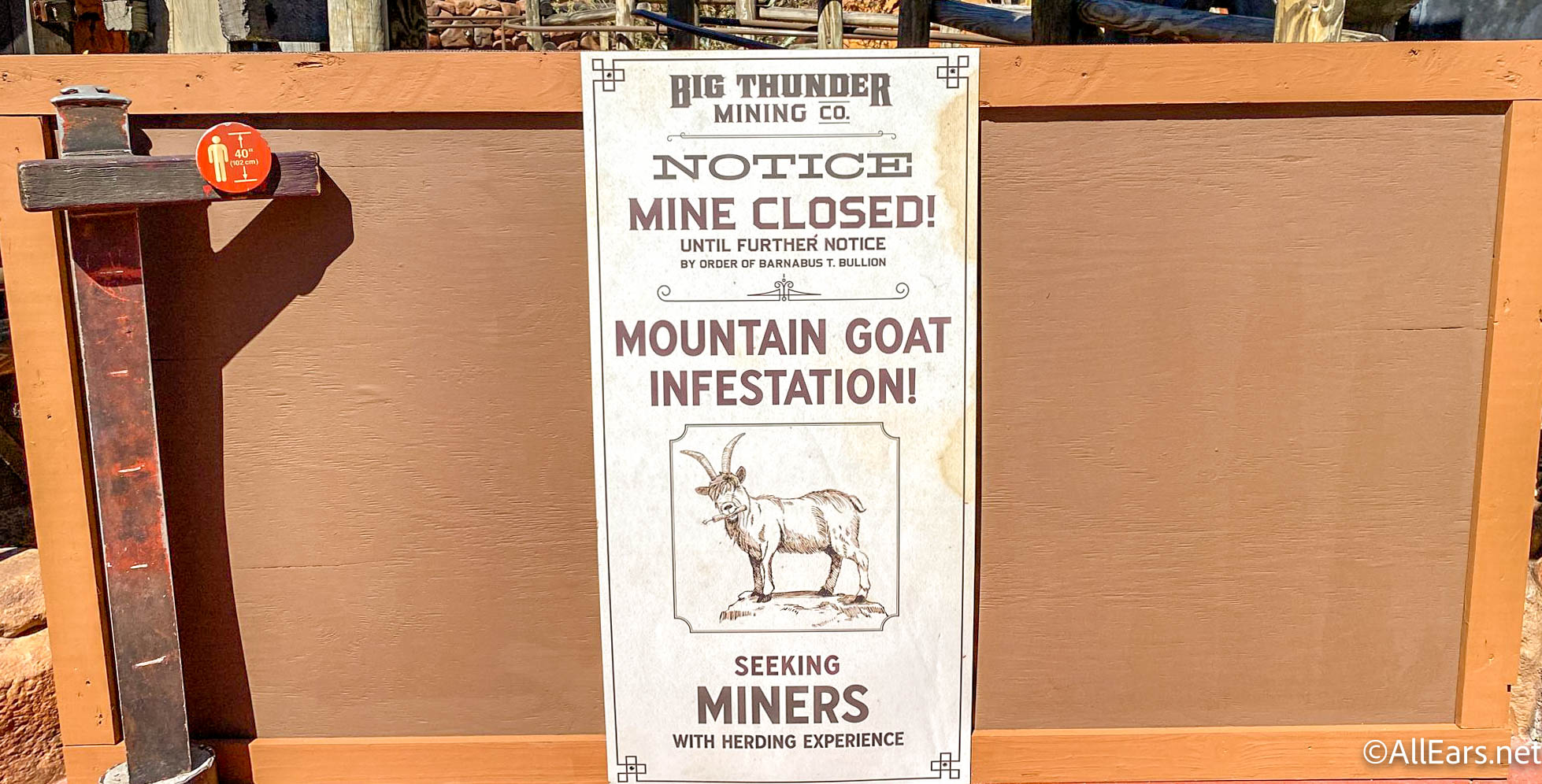 Unfortunately, this might mean that an attraction here or there has to close early so that Cast Members can get to work on whatever aspect of the ride needs a little TLC.
Extended Refurbishments
Sometimes, a Disney World attraction needs more than just a little TLC. Several Disney attractions are multiple decades old, and whether that ride needs a little facelift or a whole lot of updates, it could call for an extended closure. Luckily, Disney tends to announce when longer closures will be taking place well ahead of time.
Expedition Everest in Animal Kingdom was closed for several months earlier this year. Over in Magic Kingdom, guests who were looking to visit the Briar Patch may have met some disappointment for a bit as Splash Mountain went through a lengthy refurbishment as well!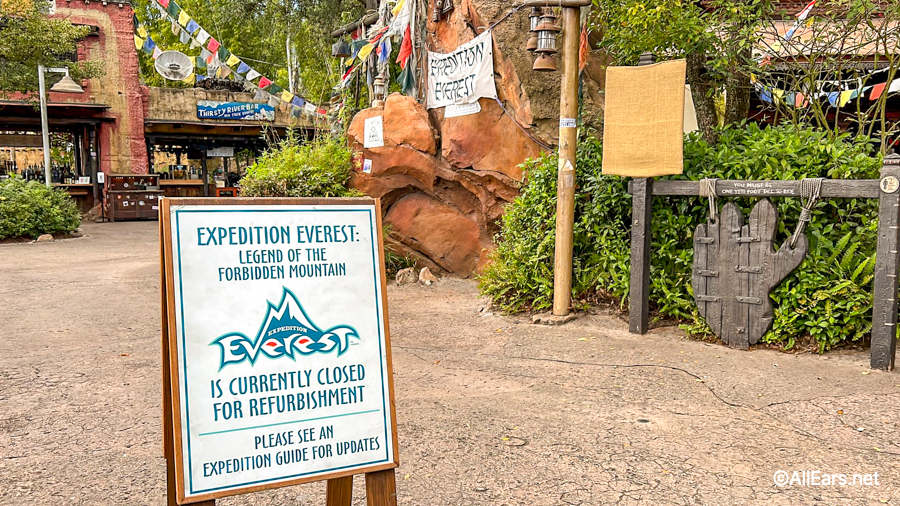 Again, these longer refurbishments are typically announced well ahead of time and we work to share those details with you. Be sure to subscribe to our newsletter to get all of the latest updates.
Technical Difficulties
Despite Cast Members' best efforts, things can go wrong even in the Most Magical Place on Earth. Technology is a fickle beast, and even in the best of circumstances it can malfunction. Attractions break down, and we're left without a chance to ride.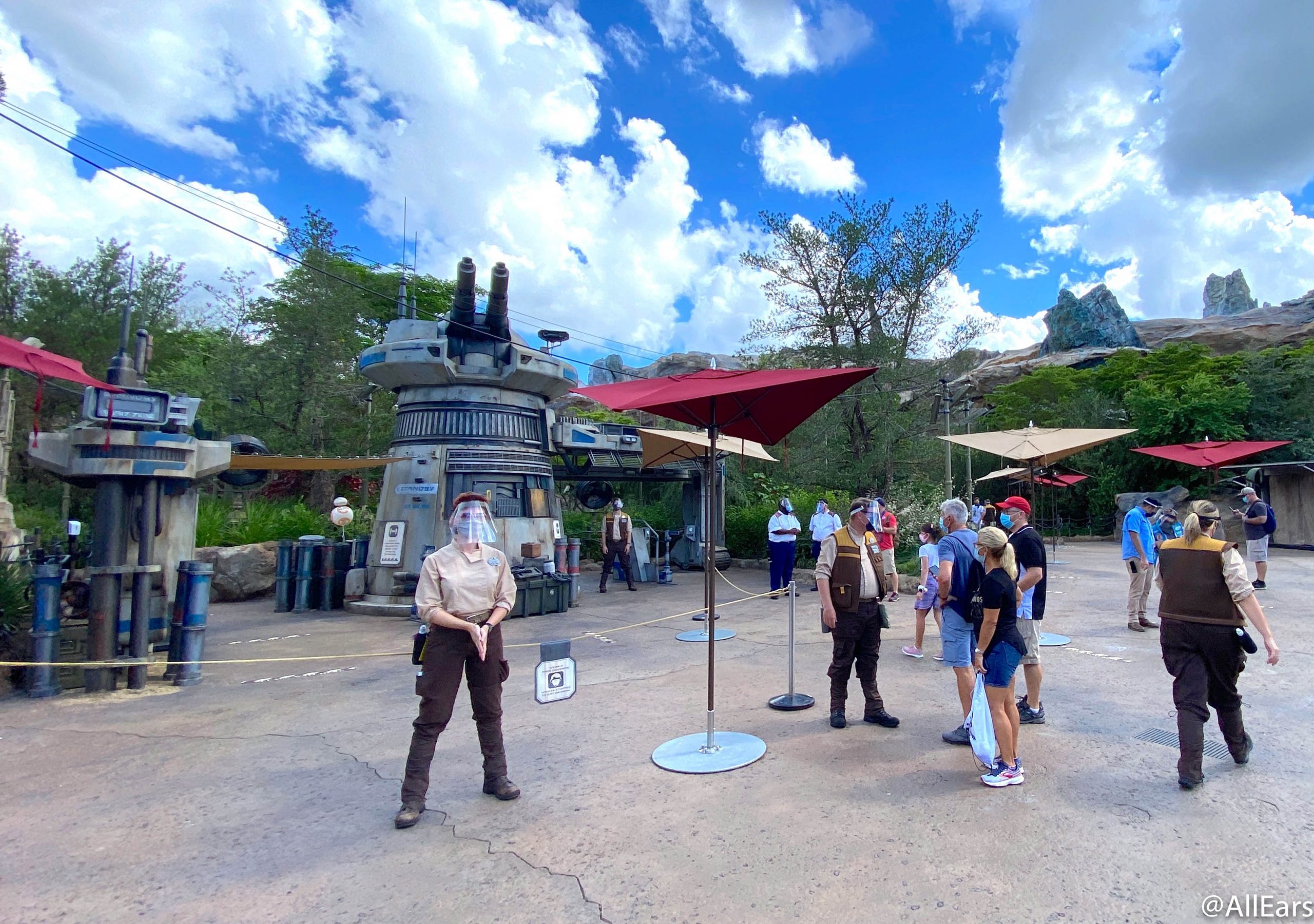 Depending on how a ride has broken down or malfunctioned and what time of day it occurred, there is a chance that it could be back up and running the same day. But sometimes the fix isn't quite that simple and the attraction has to remain closed for a longer period of time.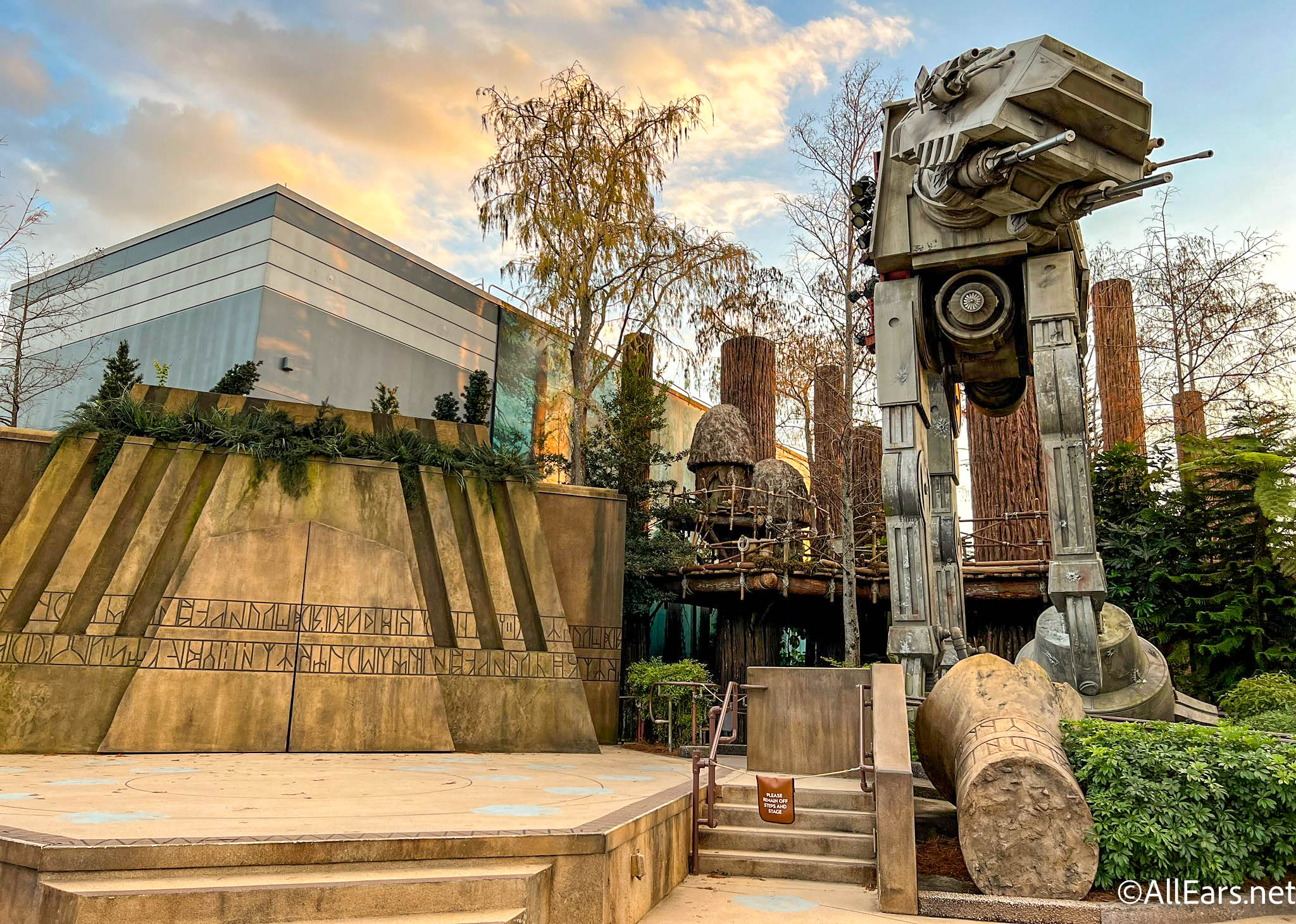 The key here is to keep checking the My Disney Experience app for updates to see if the ride's status changes!
Other Reasons
And, of course, rides can close for a multitude of other reasons. Sometimes it's to make way for a different experience for a temporary amount of time. For example, in recent years the Canada pavilion's attraction (Canada Far and Wide) has temporarily closed during the summer to make way for the Appleseed Orchard booth at the EPCOT International Food & Wine Festival.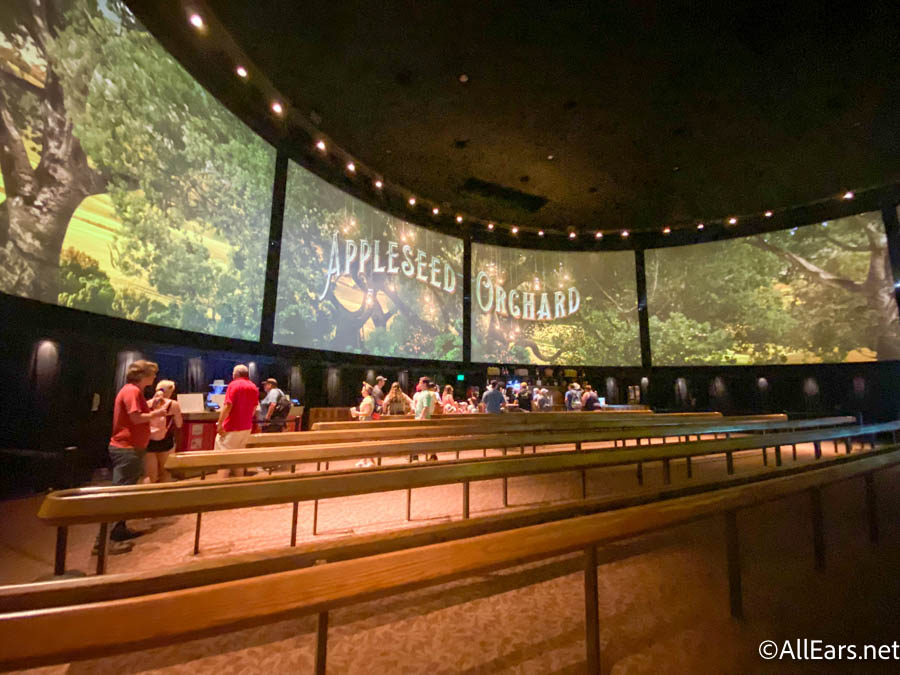 The Celebration of the Festival of the Lion King will soon close for a brief period of time as changes are made to bring back some iconic pieces to the show.
Again these are typically the types of things announced well ahead of time, but they can catch you by surprise if you don't search for those updates ahead of your trip!
What Can You Do?
It can be tough to prepare for situations like these, particularly instances when the closure is unexpected and not announced ahead of time.
Disney's new paid way to skip the standby line, Genie+, can potentially help you secure a return time for an attraction earlier in the day to ensure an attraction experience before an early closure.
Or, if you don't want to skip the line, plan to get that particular attraction out of the way before it's scheduled to close (assuming there is a sign or other indication that it will close early). You can even set an alarm on your phone so you don't forget!
If there are some absolute must-do rides on your list, prioritizing those can give you the best chance possible to work them into your day while they're open and operating. Then, if they close early due to a scheduled early closure or a sudden early closure, you'll have knocked them out already, leaving you feeling satisfied!
Checking the My Disney Experience app can also be key. The app shows ride wait times and other information, so if a ride temporarily goes down, it'll show you when that ride is set to open up again. It will also show you the hours for that ride, so you'll see if it is scheduled to close early.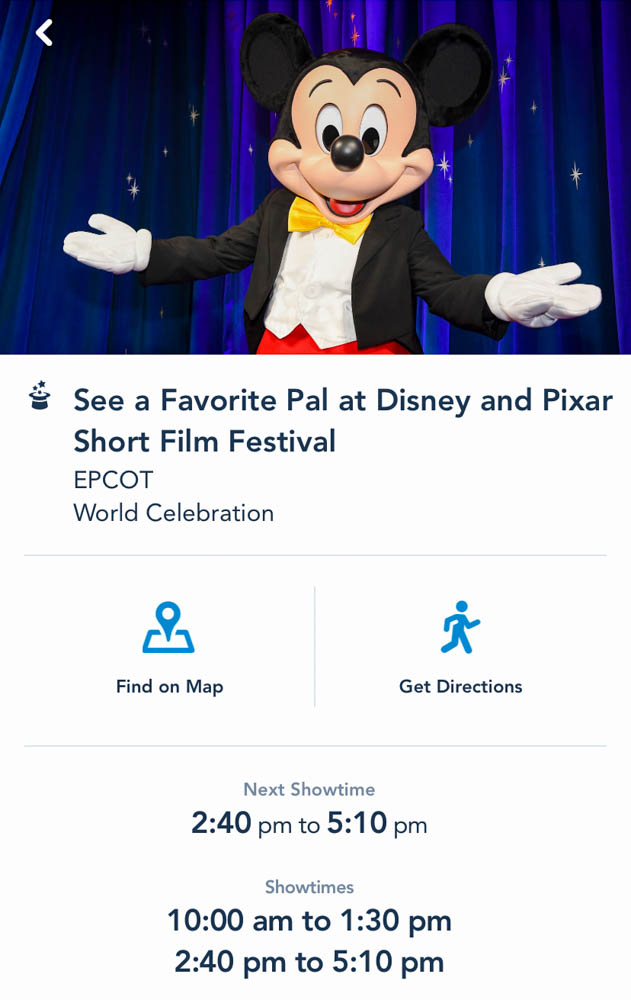 If all else fails and you can't get on the ride, you could try to prioritize it on another day of your trip, or just focus on other things while in the parks at that time — snacks, other attractions, shopping, and more!
Ahead of your trip, be sure to check Disney World's refurbishment calendar (listed on the park hours calendar when looking at the daily view), look for our weekly updates about refurbishments and closures, and check our refurbishments and closures page.
It may not be convenient when an attraction closes earlier than anticipated, but hopefully you can be a little better prepared the next time it does! For the latest Disney tips and news, be sure to stay tuned to AllEars.
Click here to subscribe
Have you ever been on a ride that malfunctioned? Let us know in the comments!