Have you ever been riding on an attraction in Disney World and something didn't seem…quite right?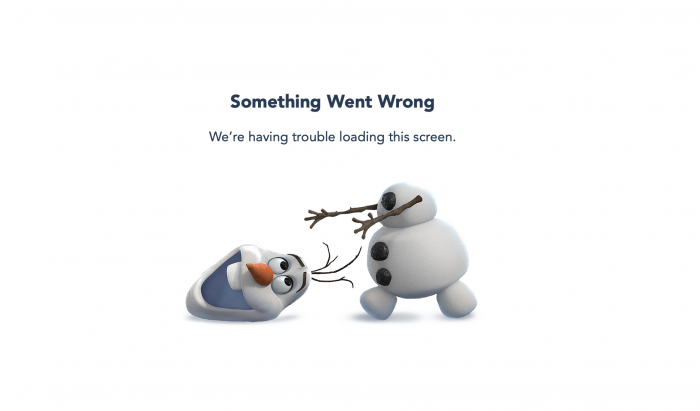 Disney World might be "The Most Magical Place on Earth," but that doesn't mean it's immune to technical issues and other problems! We're taking a look back at seven of the most infamous ride malfunctions in Disney World. Buckle up, because some of these stories get…interesting.
Many of our stories come from Magic Kingdom, probably because that park has the most rides out of all the Disney World parks.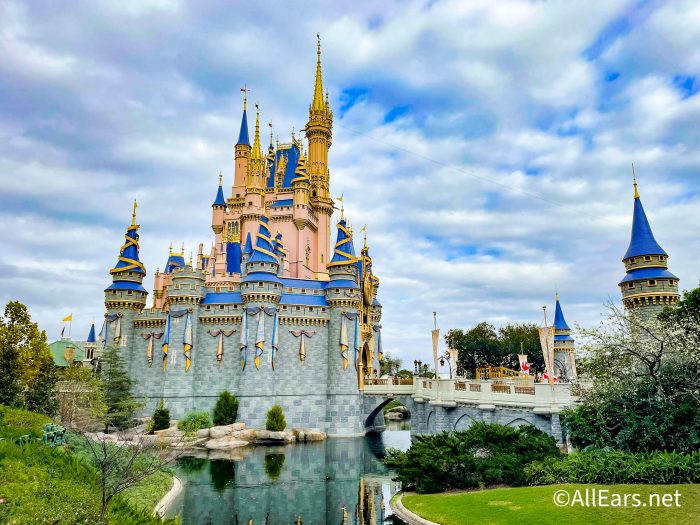 More rides means that there are more opportunities for things to go wrong!
Magic Kingdom Rides
2020 was a big year for ride malfunctions, and one of the most shocking was at Carousel of Progress.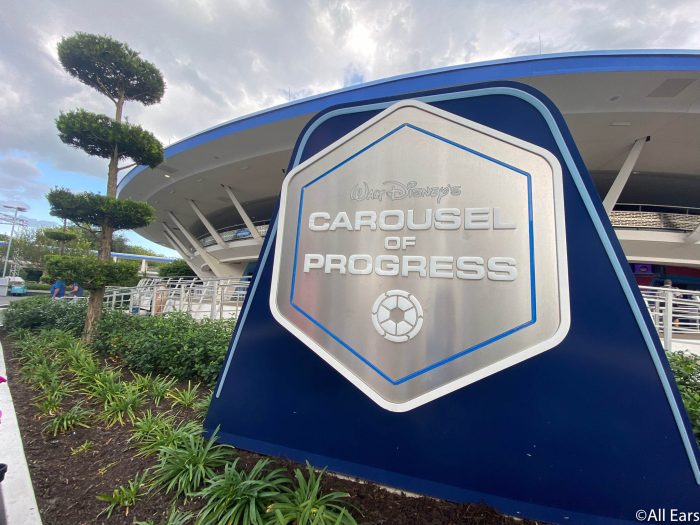 This ride in Tomorrowland takes guests through scenes in a rotating theater. In one of the scenes, a reader noticed that John (an animatronic — not a real person) was missing his hand!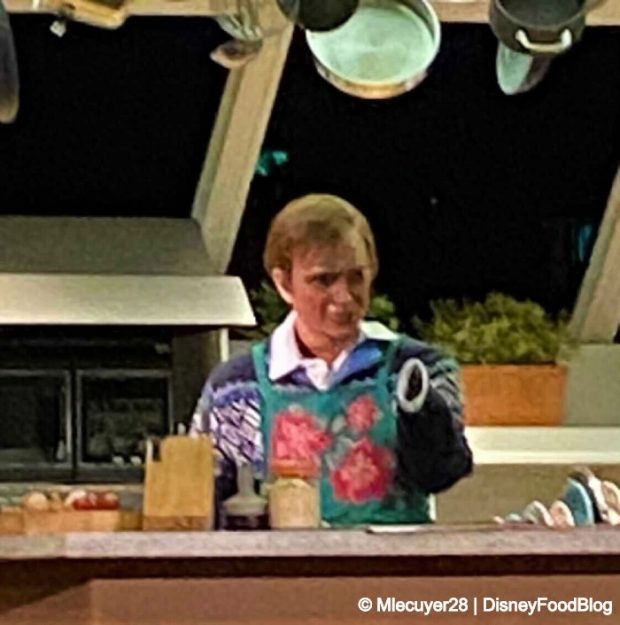 It didn't seem to stop him from enjoying his Christmas Day in the kitchen, but we're glad that he's got his hand back now.
This attraction is one of the most popular in Disney World, maybe because the Disneyland version was designed by Walt himself. Or maybe you're one of the special few who LOVE to have that catchy song stuck in your head.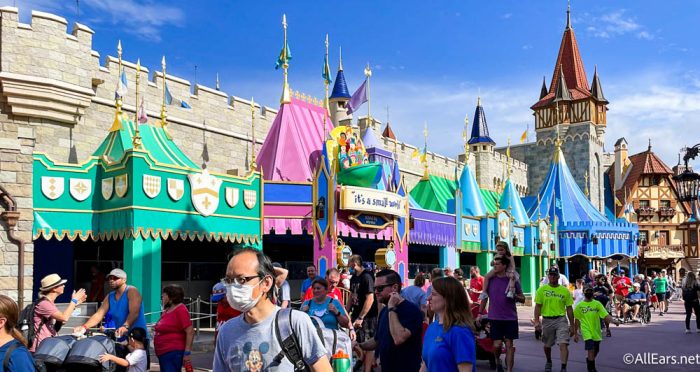 But most people get off the ride and breathe a sigh of relief that they don't have to listen to that song all day long. But one time our reporter Molly got stuck on this ride…like…for a LONG time.
Y'all probably know and love Molly already from many of the AllEars videos on YouTube, but did you know that she once spent 90 minutes stuck on "it's a small world"?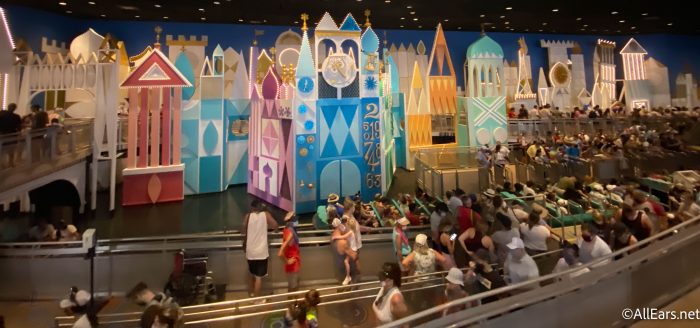 The boats stopped near the exit (she was SO. CLOSE.), and then she had to wait an hour and a half while Cast Members worked hard to get everyone off the attraction safely. Those dedicated Cast Members were in hip waders inside the water, moving the boats along to get guests to a safe evacuation place.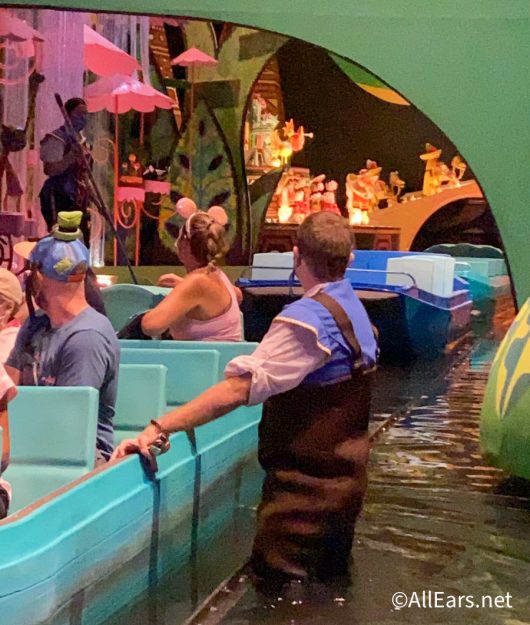 So just in case you've ever thought about listening to the theme song from "the happiest cruise that ever sailed" on repeat for multiple hours, we can tell you right now: DON'T.
Jungle Cruise in Adventureland is known for its fun antics and hilarious jokes (don't @ us — that humor is GOLD).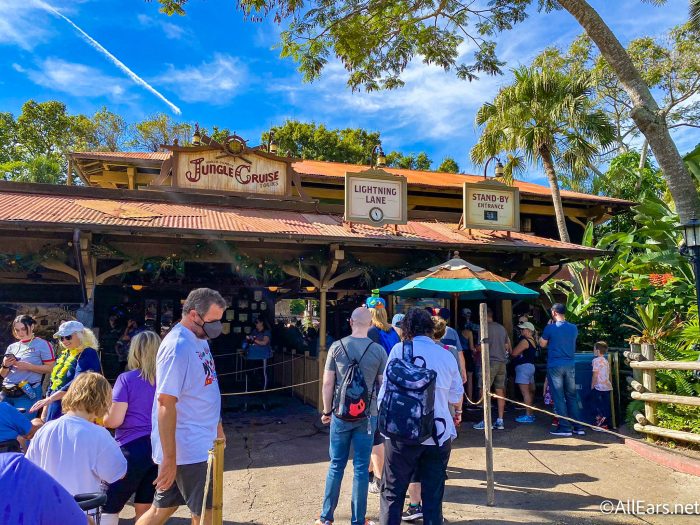 But one prank you're skipper won't pull on you is to pretend like the boat is sinking as it slowly fills with real water. Nope, if that starts to happen, you will be evacuated.
And it DID happen in Magic Kingdom — a Jungle Cruise boat actually sank, and guests had to quickly evacuate with the help of their trusty skipper.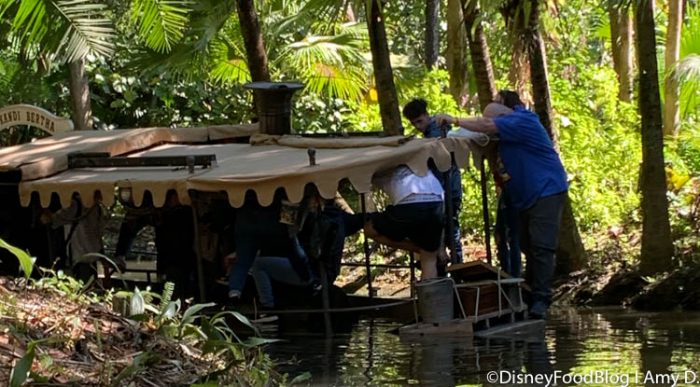 No one was injured in the process, and the Jungle Cruise resumed operations safely a little while later (minus one boat).
We all have those days when we're feeling a little too tired to function properly. Sometimes it even happens in Disney World. When you hit that wall in the parks, it's best to grab a delicious snack and enjoy a rest with Cinderella Castle views.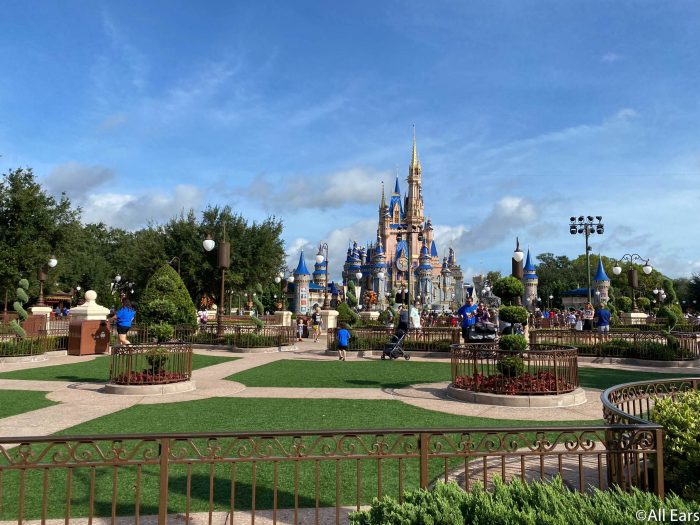 But apparently that wasn't an option for a few of the animatronics on Splash Mountain. While we were on this ride back in 2020, we saw not one, not two, but THREE characters having a serious no bones day.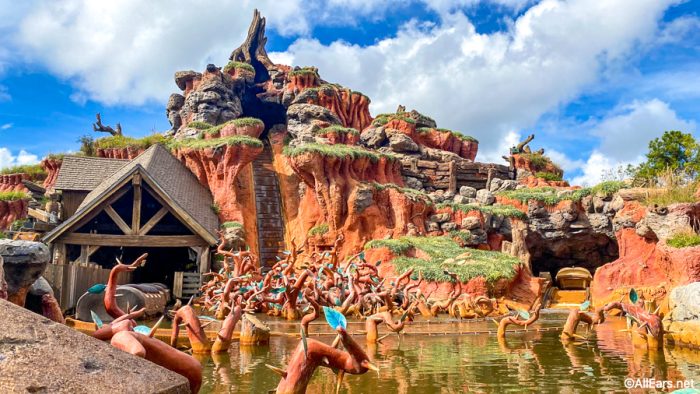 Br'er Fox, Br'er Rabbit, and Br'er Bear were all a little off when we rode by their scenes. Br'er Rabbit just looked kind of sad as he hopped by…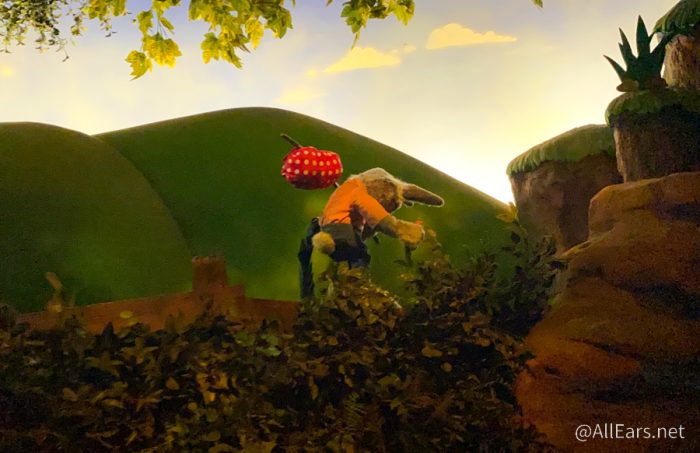 …and Br'er Fox and Br'er Bear usually move in this scene, but they were just hanging out motionless instead.
It's OK guys — we've all been there.
EPCOT Rides
One of the newest attractions in EPCOT is Frozen Ever After, where you can ride through the story from Disney's Frozen and belt out "Let It Go" at the top of your lungs (as long as everyone else in your boat is OK with that).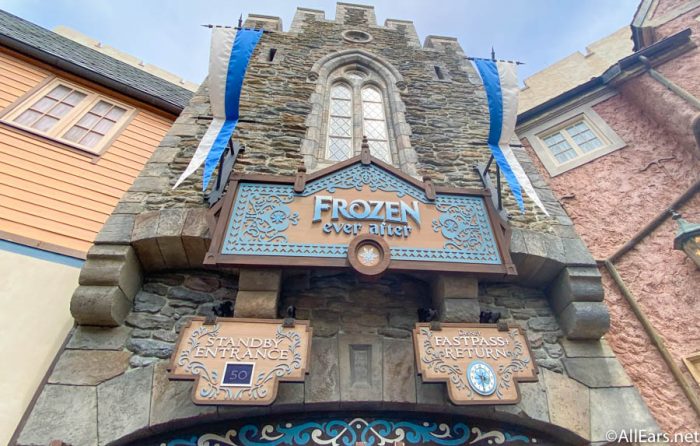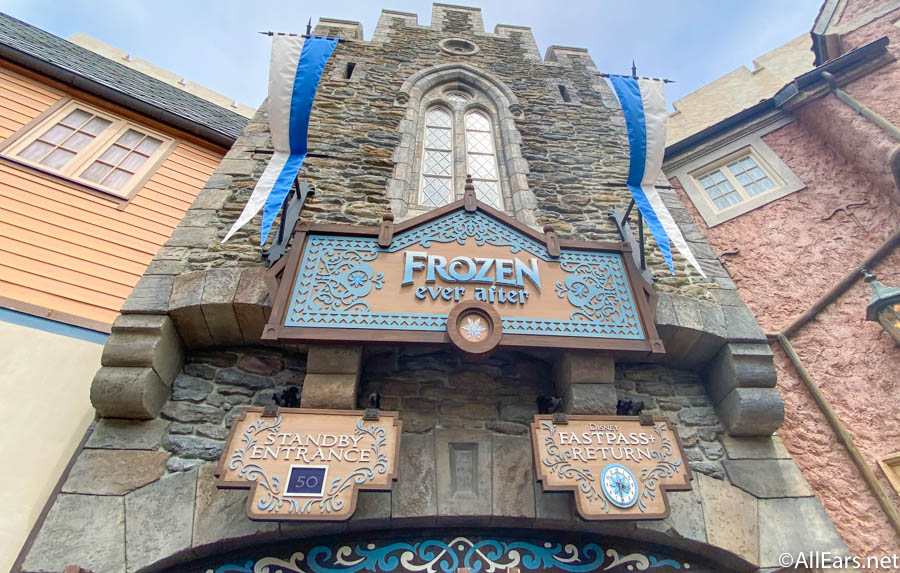 At the climax of the ride, you'll visit Elsa at her ice palace, where she sings "Let It Go" and then dramatically sends your boat backwards, down a hill and away from the palace.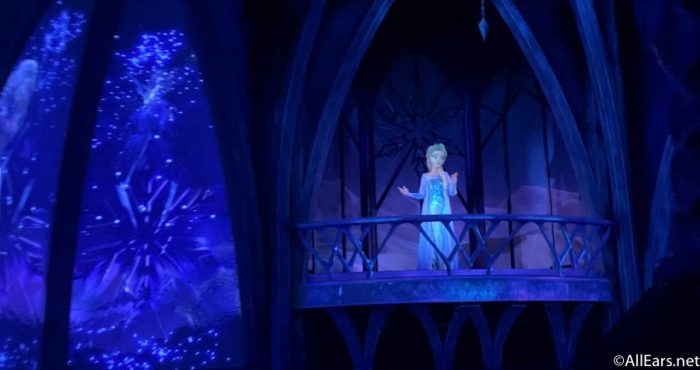 But sometimes Elsa is just not feelin' the magic. Or maybe she just thought her classic song was getting a little over-played at this time. Or maybe she was having the same 2020 experience as the rest of us (that's when this malfunction happened). Whatever the case, a reader shared a video from this ride that shows Elsa giving just a little shrug instead of her usual send-off.
Even Elsa is tired of singing Let it Go. I'm dying over the hand gesture 😂😂😂😂 pic.twitter.com/zkS8j4qbYE

— ✨Christie ✨ (@christier0408) September 1, 2020
Sometimes subtle is best, but we're not sure that applies to this situation. A little while later Imagineers repaired the animatronic and Elsa was back to her usual dramatic self.
Gran Fiesta Tour can be found in the Mexico pavilion, inside the pyramid. It's a fun, musical boat ride that follows the Three Caballeros (Donald, José, and Panchito) on an adventure through Mexico.
During the ride, José and Panchito lose Donald and have to find him before their big performance later that night. Usually they're successful and the big finale (spoiler alert) is the three of them performing together.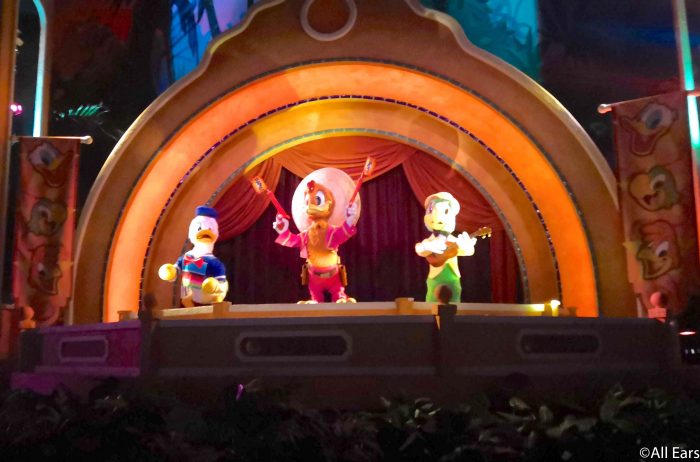 But sometimes Donald stays lost, like he did during a long duration of time that we have dubbed "Plant Donald." For several months, the Donald Duck animatronic was nowhere to be seen. In its place was…a plant. Wearing a sombrero.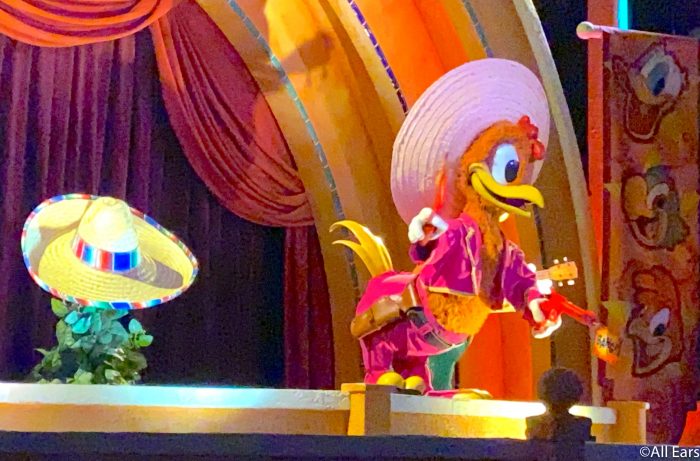 As you might guess, that hilarious replacement broke the internet a little bit.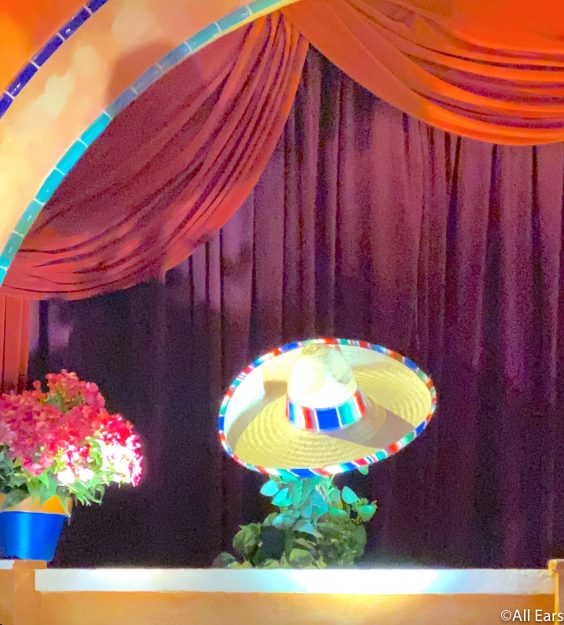 Plant Donald was just one part of a multi-stage saga where the Gran Fiesta Tour animatronics experienced some issues. José was missing for a while (replaced with some flowers), and sometimes all three birds were cardboard cutouts instead of 3D figures.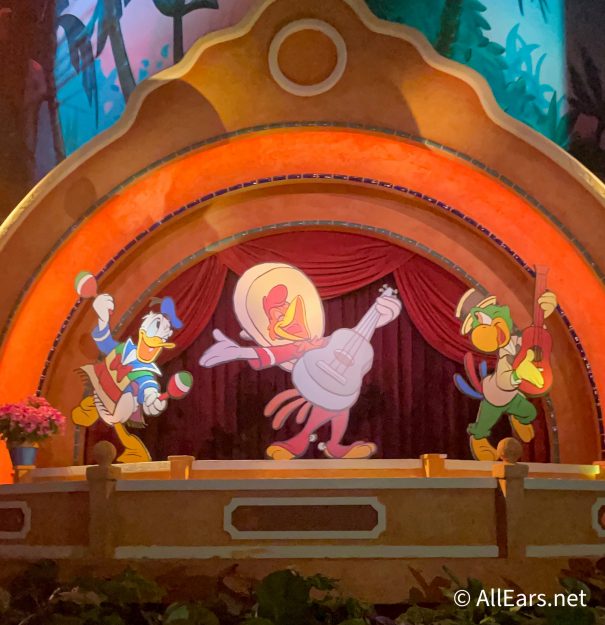 You really never know what you're going to get at this attraction, but it's always worth a visit.
Disney's Animal Kingdom Rides
Most people head straight to Avatar: Flight of Passage in Pandora when they visit Disney's Animal Kingdom. But nearby, you'll find Na'vi River Journey.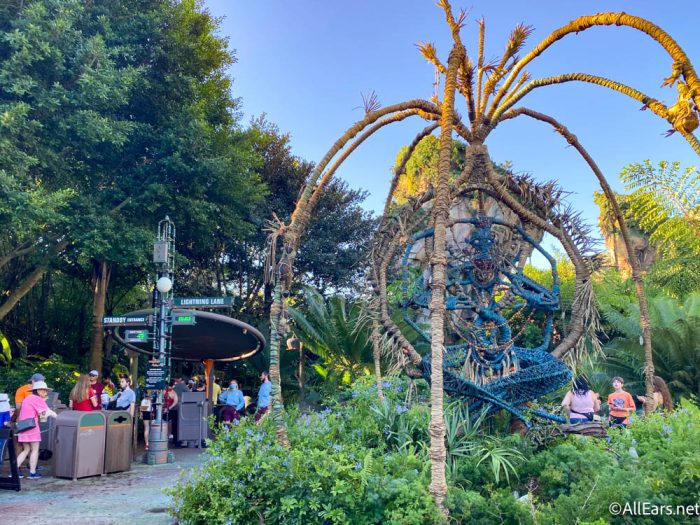 This attraction is a relaxing boat ride through the Pandora jungle. It's very nice, but you might be disappointed if you wait longer than about 30 minutes for it.
The BEST part about this ride is an amazing animatronic of a Na'vi Shaman of Songs, which you'll see right at the end of this ride. It's very large, and the fluid movements and life-like features are stunning.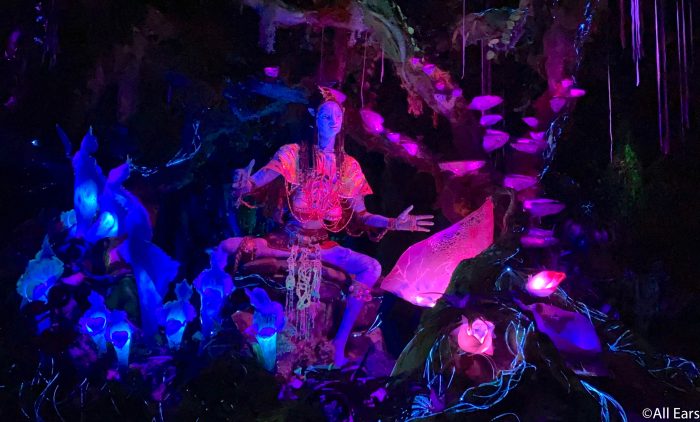 So imagine our dismay when we waited in line and sailed through the entire ride only to be met with a disappointing projection instead of the incredible animatronic.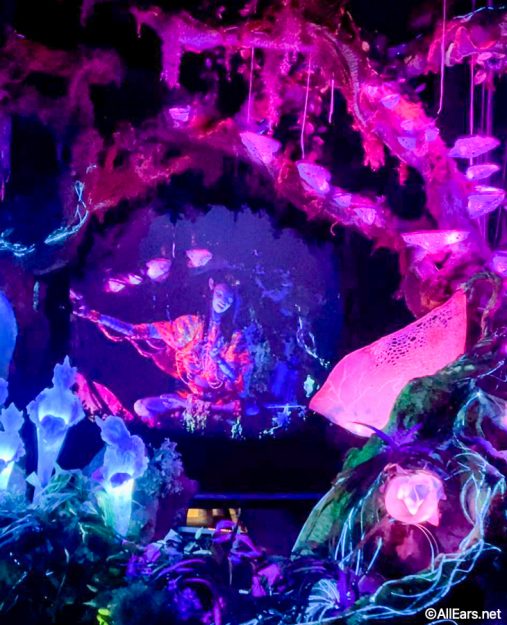 The animatronic was under refurbishment, and we dearly missed the most impressive part of an otherwise uneventful boat trip.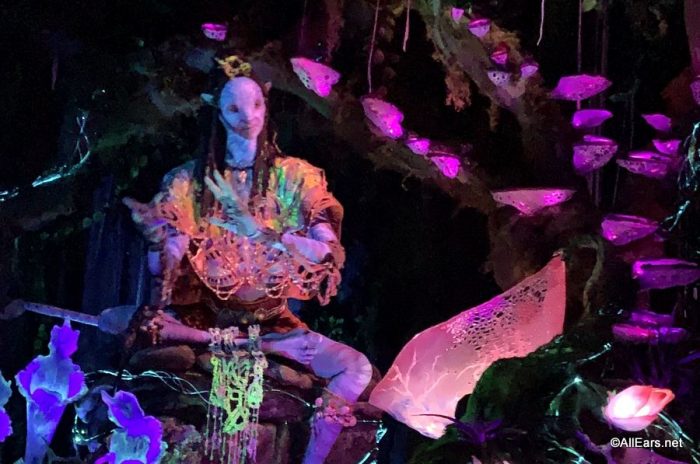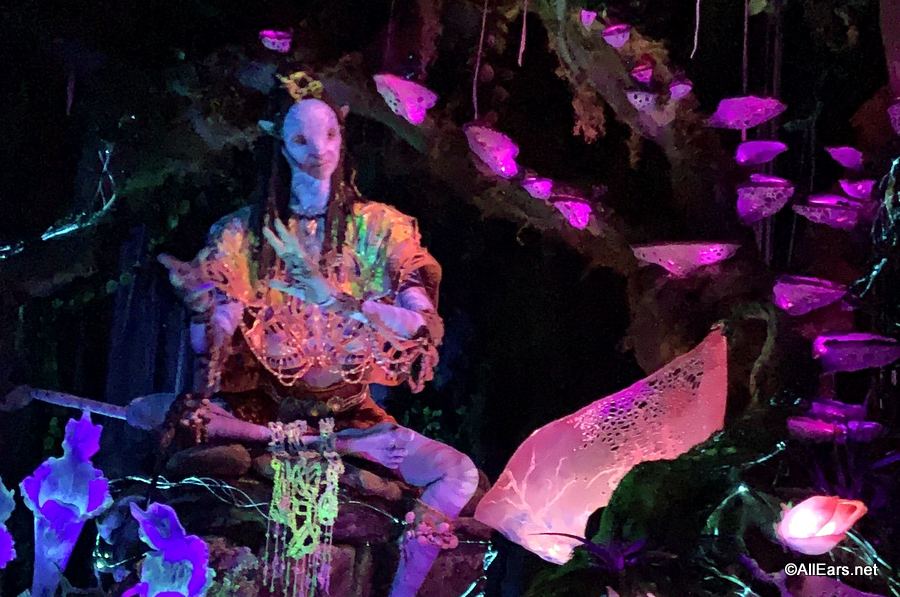 Don't worry — it returned just a little while later!
So it's clear that things don't always go to plan with rides in Disney World. But we do our best to laugh it off, because sometimes the changes are even better than the normal rides (*cough Plant Donald*).
Keep following AllEars for more news and planning tips as you plan your Disney World trip!
 Do you have any stories about ride malfunctions in Disney World? Tell us about them in the comments!