Animal Kingdom has some seriously great attractions. Whether you're checking in with the elephants on Kilimanjaro Safaris, soaring on the back of a banshee on Flight of Passage, or avoiding a dance off with the disco yeti on Expedition Everest, there's plenty to experience at Walt Disney World's youngest Park.
When it comes to deciding which ride reigns supreme, though, we're letting AllEars readers have their say. We've taken a virtual stroll through your attraction reviews to see how you've rated all of the rides at Animal Kingdom.
This is the Animal Kingdom Ride Ranking — According to  Reviews by AllEars Readers!
7. TriceraTop Spin
This Dumbo clone doesn't impress our readers, but it's great for little kids and anyone looking to take the thrills down a notch at Animal Kingdom. The main issues our readers had with this one are that it's very similar to Dumbo and it just doesn't compare to other Disney rides in terms of quality.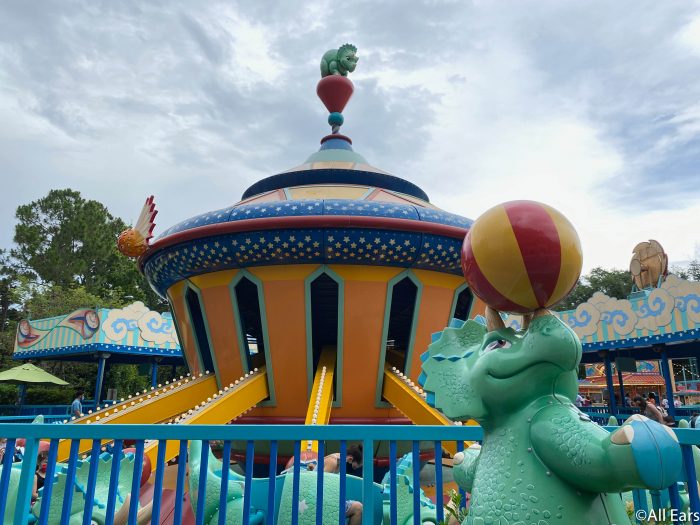 What AllEars readers said:
"Fine if your kids like the Dumbo ride. Unnecessary if they do not."
"Something to do with your little one who may not be tall enough for other AK rides, but nothing unique or exciting."
"This was my 2 year old daughter's favorite ride on our last trip. If you love Dumbo, then you will like this."
6. Na'vi River Journey
This visually stunning Avatar-themed dark ride is visually stunning but fell a little short for our readers. Many said that although the ride is beautiful (especially that animatronic of the shaman at the end!), Na'vi River Journey is a one-and-done (unless you happen to catch a super short queue wait time).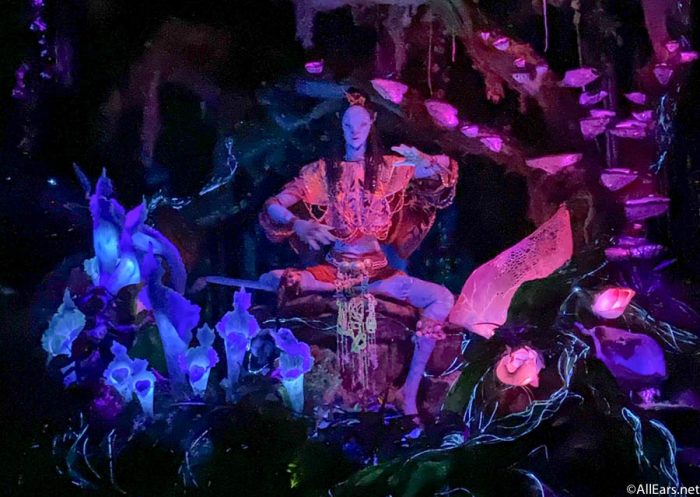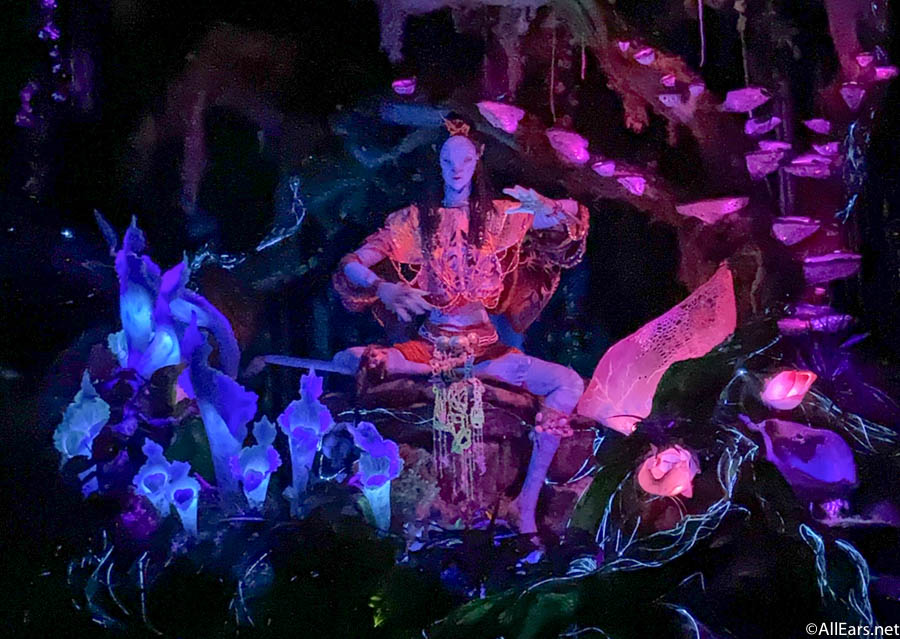 What AllEars readers said:
"This is one of the most gorgeous rides in the parks! This ride is a great representation of Pandora at night, and it is so relaxing! The animatronic is so impressive that I thought it was an actor the first few times I rode, and the ambiance is just stunning!"
"This ride totally fits the vibe of Animal Kingdom. Such a relaxing boat ride with great immersion. Feels like you are really in Pandora. Animatronic is really cool. No drops, so your whole family can ride. The wait time can get quite long, you must ride it at least once."
"So this is a neat ride. It's one we call in my family 'one and done.' It's a ride you must do while at the parks but only have to do it once."
5. Kali River Rapids
This wet and wild thrill ride takes you on a journey through white-water rapids! Many riders enjoy the theming, low height requirements, and family-friendly aspects of this ride!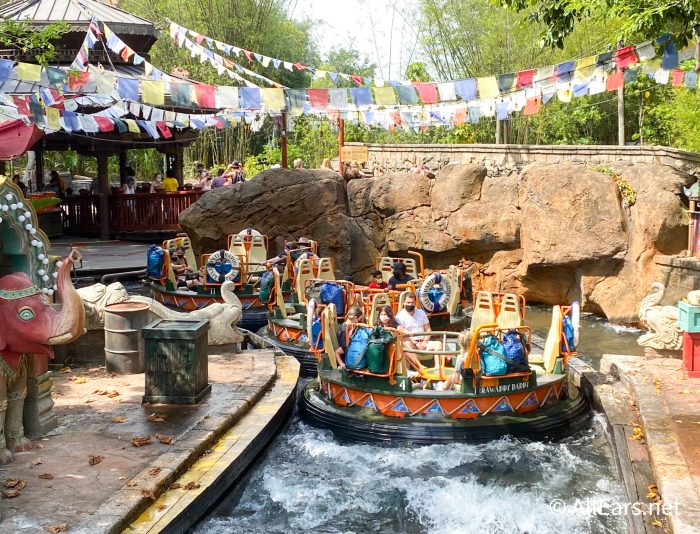 What AllEars readers said:
"This was my favorite ride before I rode Flight of Passage because it was like the only water ride I liked in Disney World because it was a family ride (38 inches) and my whole family (5) could ride it!"
"Great fun for all the family. Not too severe for your little ones and great to ride whilst waiting for older family members to ride Everest. Your classic log flume. Prepare to get soaked!"
"An amazing family ride! Not too scary so won't cause motion sickness or scare kids, but it's still a really enjoyable ride! Only downside is you can get soaked (but it depends where you sit and how the ride turns)"
4. Dinosaur
This thrilling (and sometimes scary) dark ride's fast pace and great theming made it a hit for some, while others warned that it's pretty scary!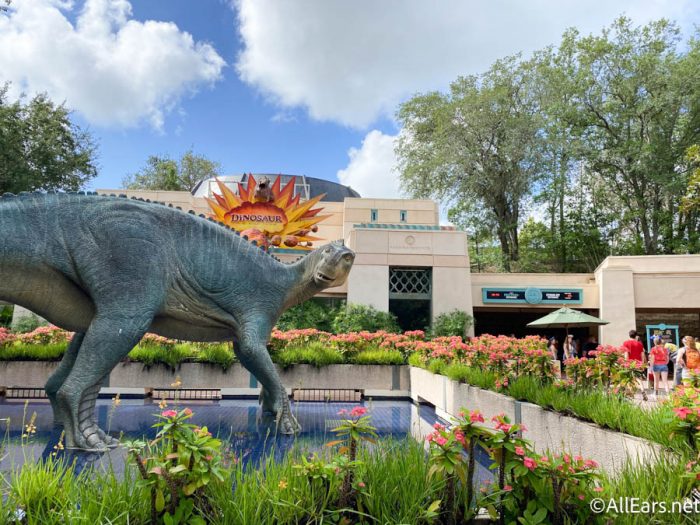 What AllEars readers said:
"This is a fun, scary ride on a bouncy time rover. Lots of tossing around, lots of sudden stops and turns. AMAZING animatronics, like absolutely terrifying/exciting all in one breath."
"Great attraction! Super adventurous and a lot of the time, you don't know what's going to happen next!"
"This ride is not for those who aren't a fan of dark, fast, LOUD rides. Especially in recent visits the ride has seemed even darker and faster. Make sure little ones (and adults) are completely ready for this ride since it is pretty scary and intense."
3. Kilimanjaro Safaris
This quintessential Animal Kingdom ride that features live animals and a massive wildlife reserve still holds up after 23 years! The beauty and care put into this ride earned it the #3 spot on this list!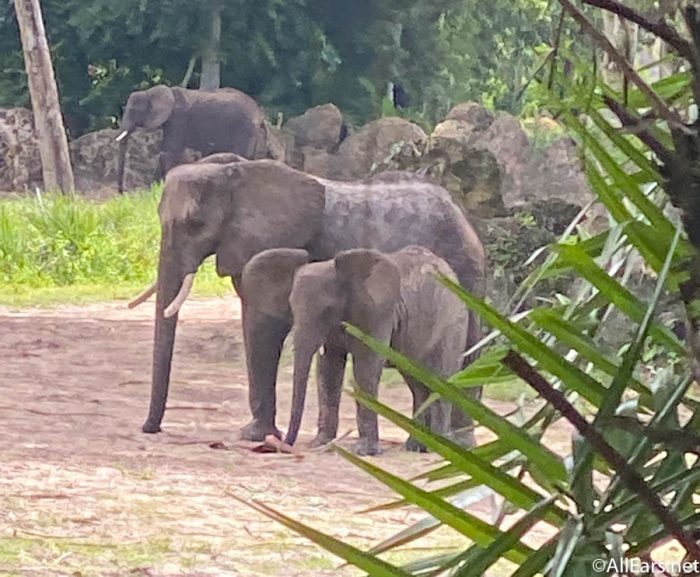 What AllEars readers said:
"A chance to go on Safari here in the US is just amazing and the Savannah is INCREDIBLE with how close you can get to some of these animals. On our last trip, we had a rhino all but nuzzle the car! It was so cool! The one bummer is that the experience is 100% based on the whims of the animals as they are free to live their lives as they see fit (as it should be!)"
"This is a very fun way to start your day at DAK! I love the re-ride ability of it because there are live animals. It is fun for all ages because of the animals, and it is especially fun because you don't usually get to get that close to those kinds of animal species. My family shares some great memories on this attraction."
"This was an enjoyable start to the day for our family. Would definitely recommend it as part of your day at Animal Kingdom."
2. Avatar Flight of Passage
Pandora – The World of Avatar's technologically advanced flight simulation ride stuns our readers! Although it might not be meant for kids, it's one of Disney's most advanced (and beautiful) rides!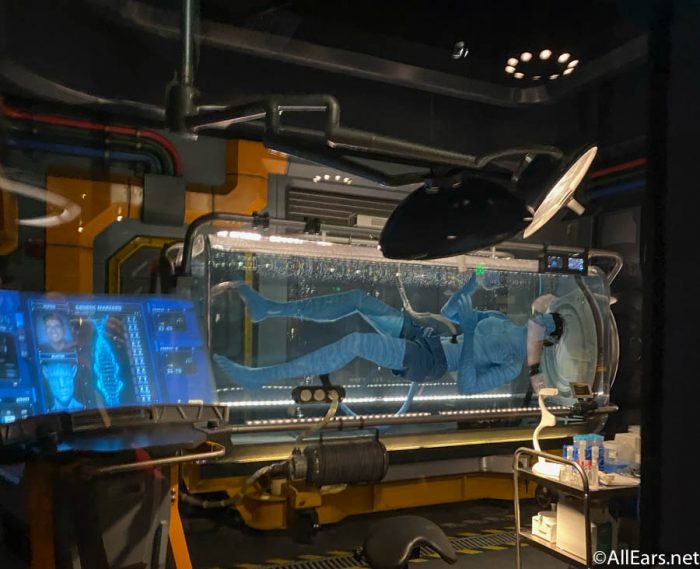 What AllEars readers said:
"This is my favorite ride in all of Disney! It is so immersive and super thrilling! The tech on this attraction is truly unbelievable and I am taken aback every time I ride it. It literally feels like you're flying on a banshee and it is insane! I think that this ride is so amazing that you don't need to see the film to appreciate it while you may need to for Na'vi River Journey."
"Hands down the best ride in all of Walt Disney world! I love it soooooo much!! Super immersive and fun! Must do every time!"
"I would definitely recommend this for adults and teen. However, the height limit suggested that this was okay for my five years old. And, it was not. Even my eight years old came out crying. I guess it all depends on the child."
1. Expedition Everest
The classic coaster earns the top spot! With a portion in reverse, a massive Yeti animatronic (the famous Disco Yeti!), and excellent theming in the queue, this ride has held up over the years.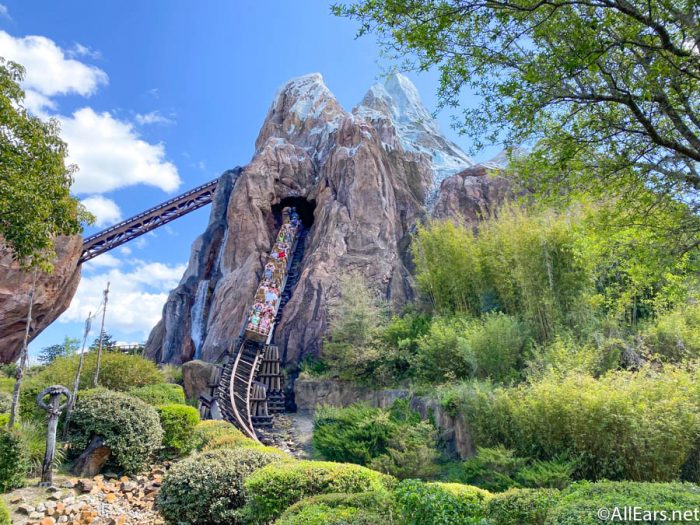 What AllEars readers said:
"My favorite coaster in all of Disney! Such a thrilling attraction for the thrill seekers in your group and it is just so much fun! It may be a little bit too intense for the younger members of your group because it is in the dark for a large portion of the ride, and when you go backwards, it is super scary! If you are a thrill seeker, don't miss this attraction!"
"My favorite coaster at WDW! I love the reverse portion of the track. It's a shame the yeti can't be repaired but I won't take points for that because the coaster itself is great."
"Such a fun roller coaster. Lots of thrill here, but does not go upside down. The theming of the queue is amazing and has lots to admire as a nerd. Makes me feel like I'm on an actual expedition."
Join the AllEars.net Newsletter to stay on top of ALL the breaking Disney News! You'll also get access to AllEars tips, reviews, trivia, and MORE! Click here to Subscribe!

What do think of this ranking based on AllEars Reader Reviews? Let us know in the comments and leave some reviews of your own!