The Disney Wish has finally set sail and we were able to climb on board and check everything out.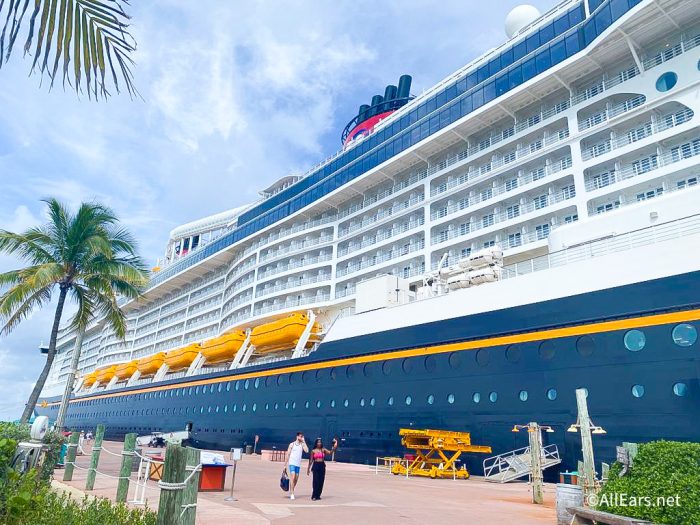 From the entertainment to the food to the first ever Disney attraction at sea, there is a LOT to do on board. But before you enjoy any of that, you have to actually make it onto the ship. We know you're thinking — "duh" — but there are some things that could prevent you from boarding, like COVID-19. There are strict testing requirements to get on the boat, and we're going to break down some of the problems you can encounter when it comes to testing.
Before we get into it, make sure to check out the "Know Before You Go" section on Disney Cruise Line's website, because it will have the most up-to-date requirements and policies, and things can change.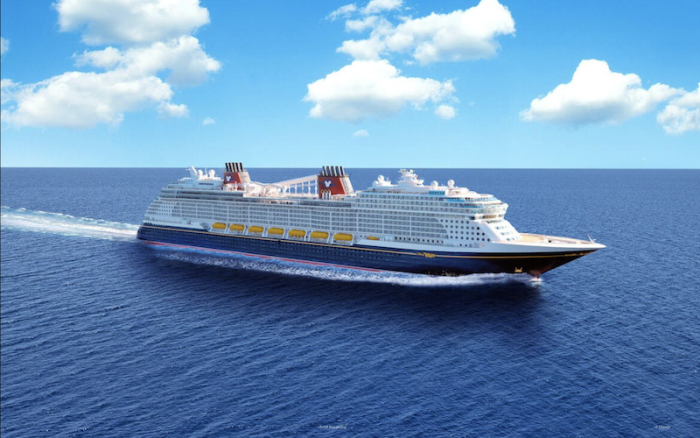 Also, while we are just talking about our experience on the Disney Wish, we want to note that these rules apply generally to all U.S. based Disney cruises at the moment. We will only be talking about the requirements and regulations at U.S. ports — ports in Canada and Europe may have different rules.
Vaccine & Testing Requirements
First, you need to know that Disney Cruise Line requires ALL individuals who are eligible for a COVID-19 vaccine to be fully vaccinated at the time of sailing. Right now, this rule applies to everyone ages 5 and up. Here's a look at what vaccines are accepted and more guidelines:
Note that the CDC defines being fully vaccinated as having received the last dose of your vaccine at least 14 days prior. So, you can't wait until a few days before to get the last dose of your vaccine.
Fully vaccinated guests will also have to provide proof of vaccination to Disney Cruise Line through the Safe Passage website, which is used for both COVID-19 testing and vaccination verification. You can make an account on Safe Passage 15 days before your cruise. Also note that you will have to show proof of vaccination at the ship terminal.
Guests under the age of 5 have to provide proof of a negative COVID-19 test result taken no more than 3 days before their sail date. And, this is a test that is paid for on your own, it is not provided to you by Disney. Also know that rapid antigen tests are not accepted for children under 5.
In addition to the proof of a negative COVID-19 test, children under 5 will also have to take a COVID-19 test at the port terminal before getting on the ship. This test IS paid for by Disney Cruise Line.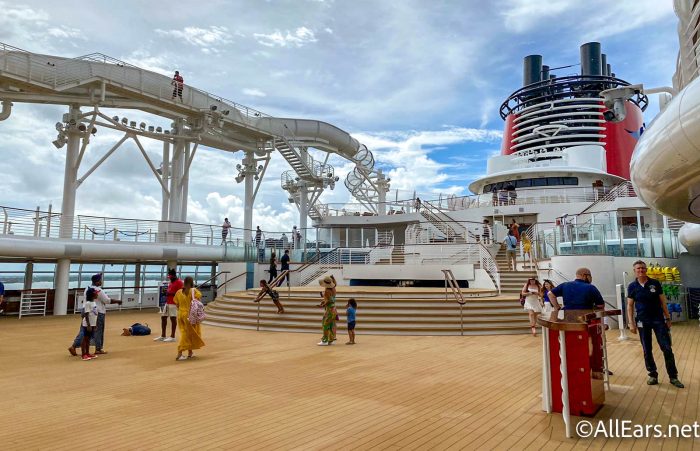 Now, fully vaccinated guests still DO have to provide a negative COVID-19 test result to get on the ship. The test must be taken no ore than 2 days before setting sail if you don't want to be tested at port. The test you can take ahead of time is also a test you must pay for yourself.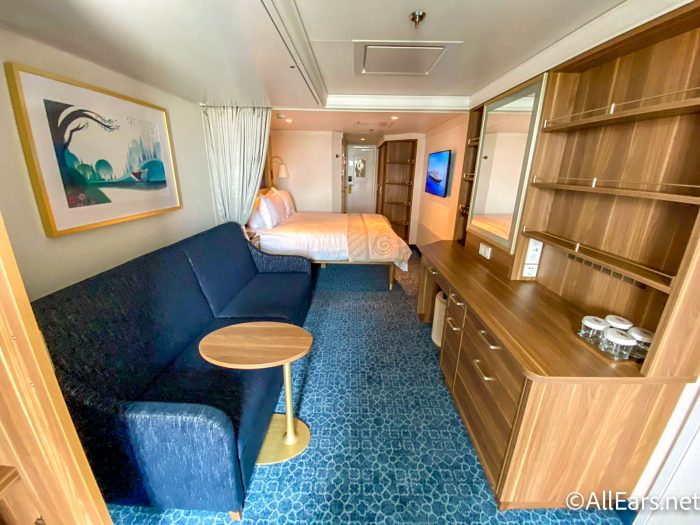 If you don't test ahead of time, you will have to be tested at the port terminal. If you do test ahead of time, you must upload your results into the Safe Passage website by midnight before the day you set sail.
If you do not upload your results in time, then you'll have to take a test at the cruise terminal before getting on the ship.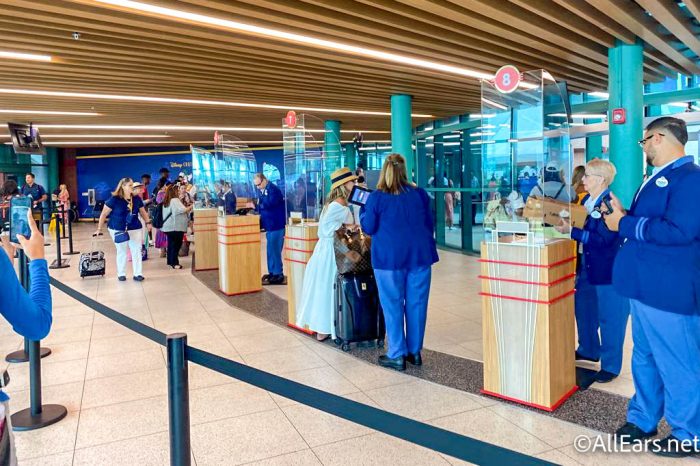 You might be wondering what kind of pre-trip test is allowed. Well, Disney says that antigen tests must be "completed using a proctored telehealth service and come with digital results that can be uploaded to the Safe Passage website."
A nucleic acid amplification test (NAAT) or PCR test is also accepted by Disney.  You can buy the test you need through Disney's third-party vendor, Inspire Diagnostics, or you can buy it from an online testing supplier or pharmacy.
You can also purchase and schedule a pre-trip COVID-19 test that will be given at an Inspire Diagnostics testing location near the Disney Cruise Line terminal.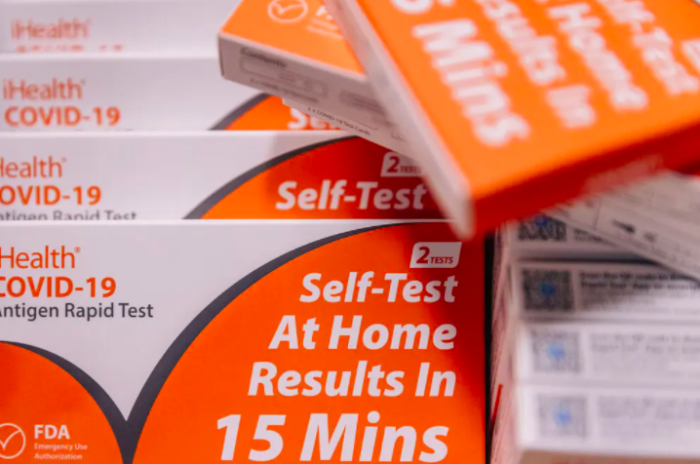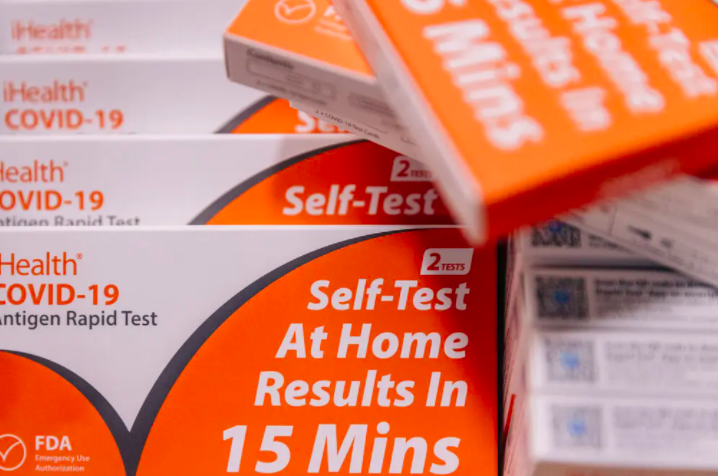 Note that if a person is confirmed positive for COVID-19, they and those sharing the same stateroom, as well as other close contacts, will not be allowed to board the ship.
Problems with the Testing System
Now, let's talk about the problems we recently encountered with testing when trying to get on the Disney Wish. Our boarding process was pretty smooth and easy, except for the COVID-19 testing.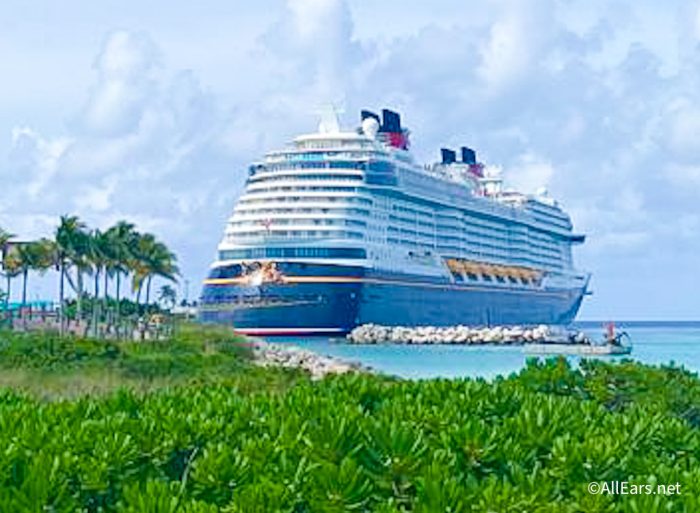 We found that the COVID-19 testing process that happened ahead of time for your trip is complicated and didn't work how it was supposed to. Disney told us to order our test from their third-party vendor, Inspire Diagnostics, no less than 4 days before departure. We ordered our test a week in advance, and it did not arrive in time.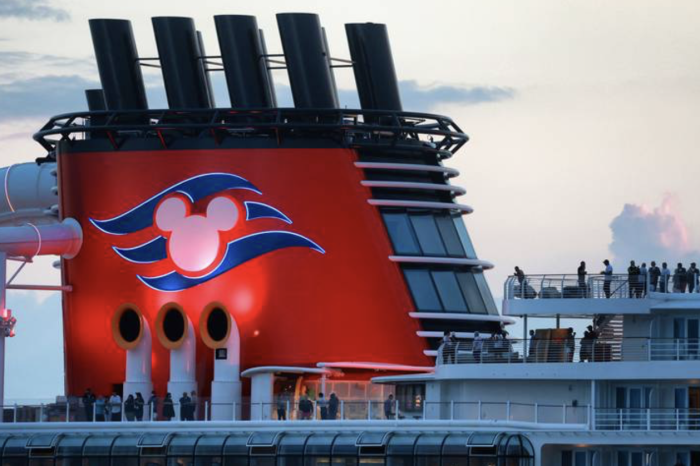 In fact, the test didn't arrive until AFTER we had already boarded the ship, which isn't helpful at all when we needed it to get ON the ship (more on that in a minute).
There was also no information on Disney Cruise Line's website on if you can use a different brand of test in order to meet the testing requirements. We emailed and called Disney trying to figure this out, and it was pretty difficult.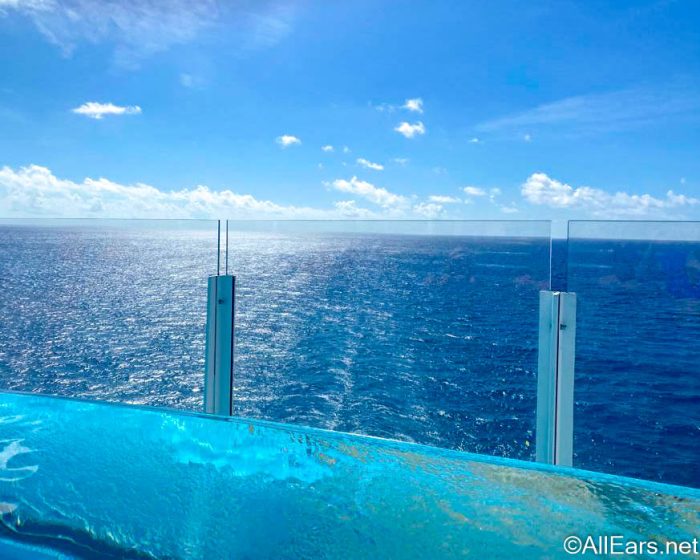 The call system kept sending us to an error tone — we had to call several times just to find someone to talk to. Over the phone, we were told that we could use other kinds of at-home tests, like BINAX Now. None of this information was available to us prior to getting through to Disney on the phone.
And, our email about the situation wasn't answered until we were actually already on the cruise ship.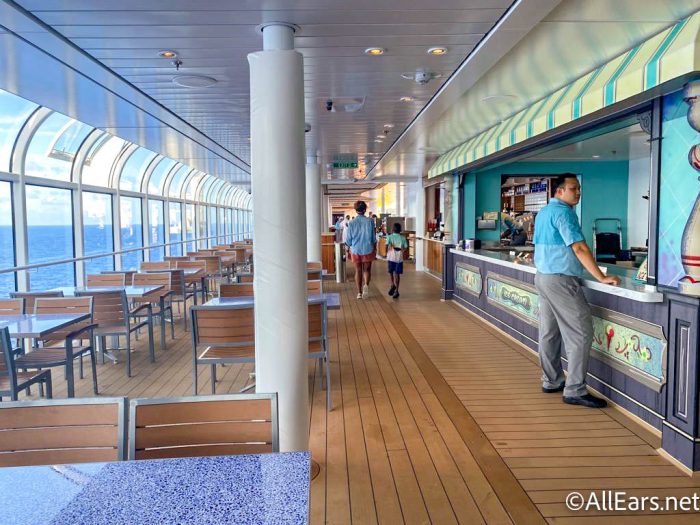 This was super frustrating, because there's virtually no information available on what to do if your test doesn't arrive in time unless you can get in touch with Disney Cruise Line. It was also not great that the information was clearly wrong about how far in advance you need to order the tests, since we ordered it 7 days in advance (with their recommendation being 4 days) and we still didn't get it in time.
The test issues caused a lot of stress, which you don't want, since you're probably already stressed about testing negative so you can go on your trip.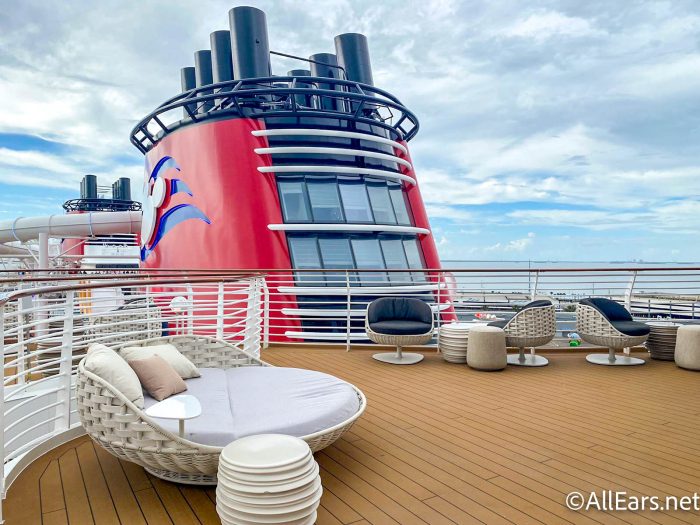 As we said before, the earliest you can take your test is at midnight 2 days before your trip, and you have to take it proctored, which you can do on your own or as a group.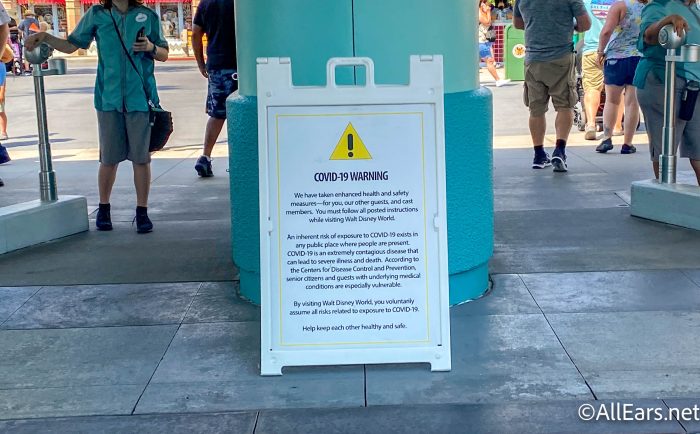 So, we got our tests set up and then had a video call with the proctor, who asked us to show him our tests, then we had to take it while on the call and he talks you through the steps. Then, we had to remain on the call for the 15 minutes that you're waiting for your results. During our proctor call, the proctor actually momentarily left the call so he could help someone else, and then he came back.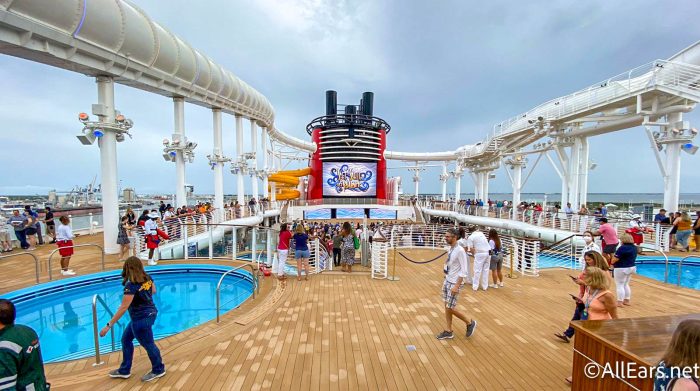 When we had our results, the proctor asked us to show it to him and told us how to read our results. Then, he marked down our results to have on record. Submitting our results was very easy because the proctor did it for us.
We also found that the testing facility at port seemed like it could handle a lot of people, but we would still give yourself ample amount of time to potentially wait in line to get tested at port if you need to (for everyone under 5 years old or who didn't submit their results in time).
So, that is the major issue to look out for if you're about to go on a Disney cruise. Make sure you order your at home test WELL in advance, or be prepared to get in touch with Disney so you can ask which other tests are accepted. We do know that BINAX Now tests are accepted, since that's what we used.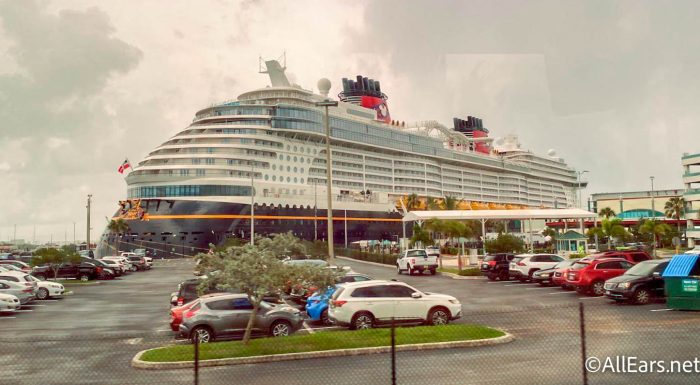 If you want to know more about what's going on with Disney Cruise Line, check out the booking date and itineraries for fall 2023 Disney cruises, how to score a cheap Disney cruise, and go INSIDE the new Disney Wish cruise ship from the comfort of your couch!
And, for more info on cruises in general, you can learn more about the CDC ending its COVID-19 cruise program and see which major cruise line has changed its COVID-19 testing policy.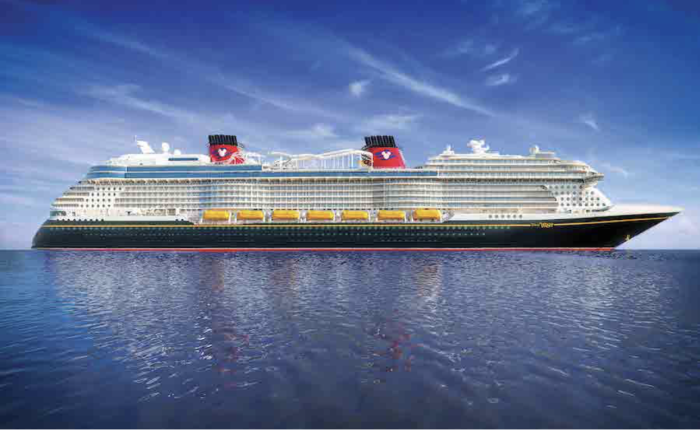 Stay tuned to All Ears for more Disney Cruise Line news and updates.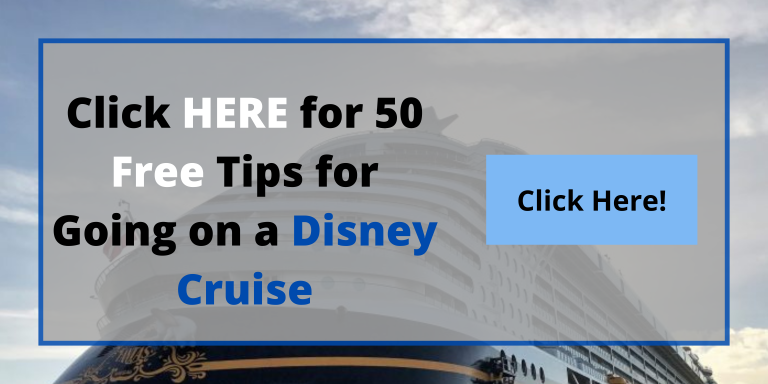 Are you planning to go on a Disney Cruise soon? Tell us in the comments.