Since reopening after the onset of the COVID-19 global pandemic in 2020, it seems that most things in Disney World have returned to "normal" (or at least the "new normal").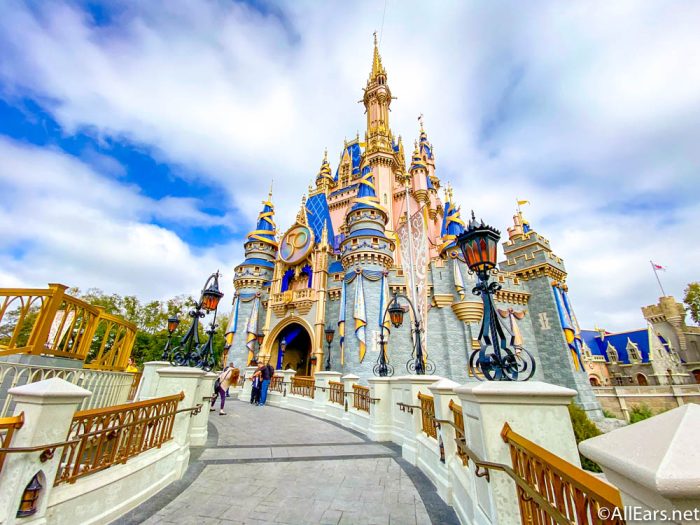 And, as more and more restaurants, hotels, and entertainment offerings return to the parks, more and more fans flock back for vacation. In fact, in May 2021, Disney CEO Bob Chapek shared that demand was "flat" with pre-pandemic levels and that has only continued to grow, with Chapek commenting more recently that there is now really strong domestic demand for the parks.
But Disney has one big problem: it seems to be struggling to meet that strong demand. Here's why.
Demand for the parks is HIGH and park capacity isn't
As COVID-19 cases have evolved over time, we've been seeing the travel industry recover to at or above pre-pandemic levels. And, with that has come a return of crowds to the Disney Parks, reflecting that "strong demand" that Chapek was talking about. And, while it may look like parks are back to full capacity limits based on how many people make their way down Main Street, U.S.A., they aren't.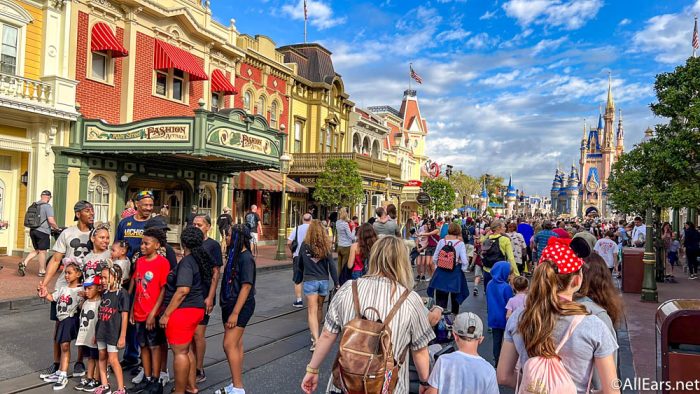 At a recent Q&A session with the Senior Executive Vice President and Chief Financial Officer for the Walt Disney Company, Christine McCarthy, she revealed that the Disney Parks are still not operating at full capacity though they are approaching it.
To manage this capacity limit, Disney has been utilizing the Park Pass Reservation system (which was introduced when Disney reopened in 2020). And, while it wasn't necessarily unexpected that park pass reservations would fill up for popular dates in 2021 when capacity limits were still fairly low, the fact that these park passes are STILL filling up seems to suggest that there just isn't enough room in the parks for all the people who want to visit.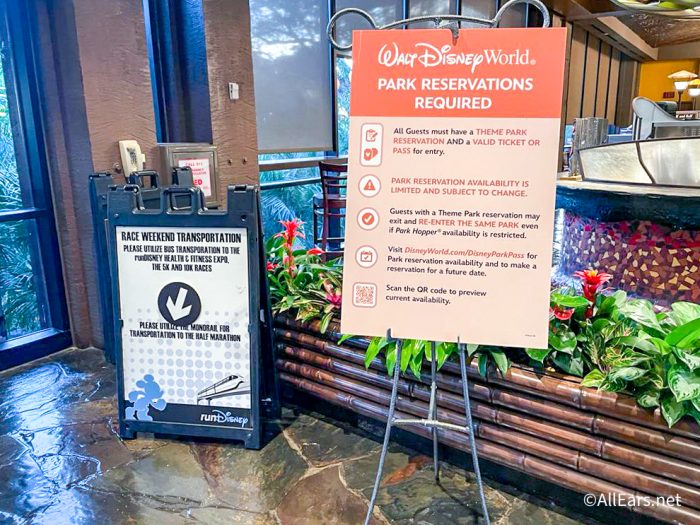 Not only is this a problem for Disney (because they're losing potential revenue) but it also poses a problem for park-goers. Now those who choose to plan their Disney vacation closer to the date risk not being able to visit the parks that they want and those who haven't done their research on the new Park Pass Reservation system risk not being able to visit any park at all.
Annual Pass sales are still paused
With park capacity still limited, Disney has had to find another way to manage the demand they're seeing — selling fewer tickets. And, the main group impacted by this? Disney World Annual Passholders.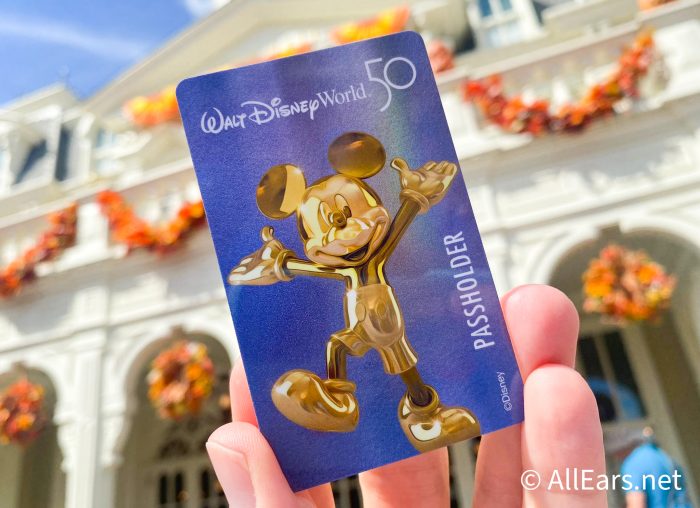 At the onset of the pandemic, Disney suspended all annual pass sales which ended up lasting for almost a full 18 months. And, when sales finally resumed in September 2021 (with a brand new annual passholder program), they were quickly paused again for most annual passes in November 2021.
Why? Well, it boils down to demand here — Disney can't sell annual passes right now because they simply don't have enough space in the parks for BOTH annual passholders and regular day guests. And, their priority is those regular vacationers because they the thought is that they tend to spend more money in the parks.
But, Disney is still missing out on a huge revenue source by limiting annual passes. If locals or people who want to visit the parks often can't get a ticket to get into the parks, then they're not spending money on food, merchandise, etc.
And, those who were able to secure a new annual pass or renew their pass pose a capacity management problem at Disney World. Currently, annual passholders are not punished for not showing up to the parks if they make a park pass reservation in Disney World (though this is done in Disneyland). So, the people who do have an annual pass could essentially be taking a spot from another park-goer.
Disney isn't fully staffed yet
So, why is it that park operations seem to have mostly returned to "normal" (mask requirements are gone, physical distancing measures have been eliminated, most locations have reopened, etc.) but park capacity hasn't yet? While the health and safety situation may allow for the parks to return to full capacity limits, one thing that could be holding Disney back is staffing shortages.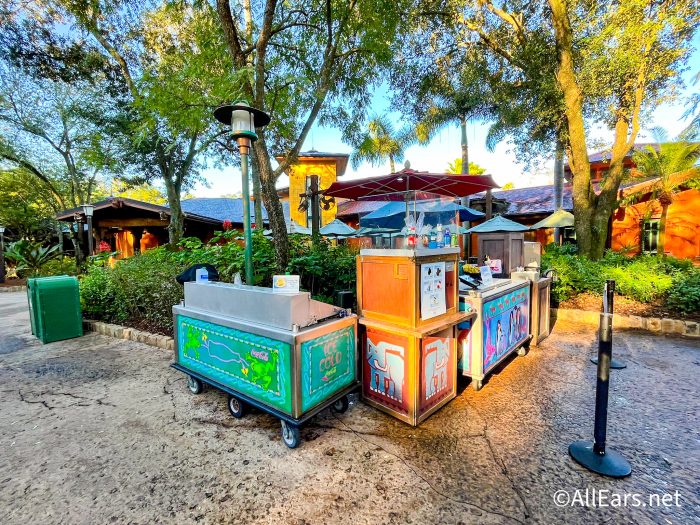 We know that Disney is struggling with staffing shortages due to recent comments from Bob Chapek at the first-quarter earnings call this year. He shared that, at the time, the company had 195,000 employees which is still about 28,000 fewer employees than pre-pandemic numbers. And, the two areas that Disney is struggling the most to staff are hospitality and live entertainment.
These lingering staffing shortages have in turn had an impact on park operations at Disney World.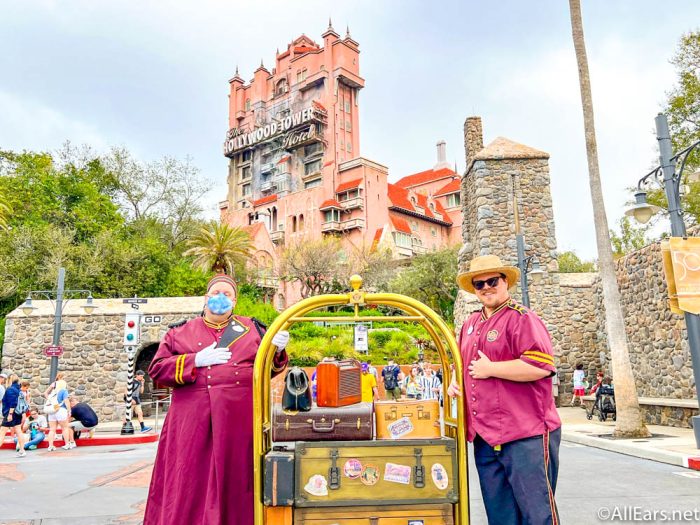 In discussing the Park Pass Reservation system (and the likelihood of it sticking around forever), Disney executives have mentioned how the system enables them to better manage the crowds and plan out where they need Cast Members most. For example, Disneyland Resort President Ken Potrock recently said that the park pass reservation system means that "we can better manage the labor scenario in a more efficient way." This reinforces the fact that Disney isn't fully staffed in the parks just yet (though they were hoping to be by the end of 2021).
And, along with the continued closure of many entertainment offerings and select restaurants, we've also been seeing several unexpected closures of stores and snack kiosks that have reportedly been related to staffing shortages.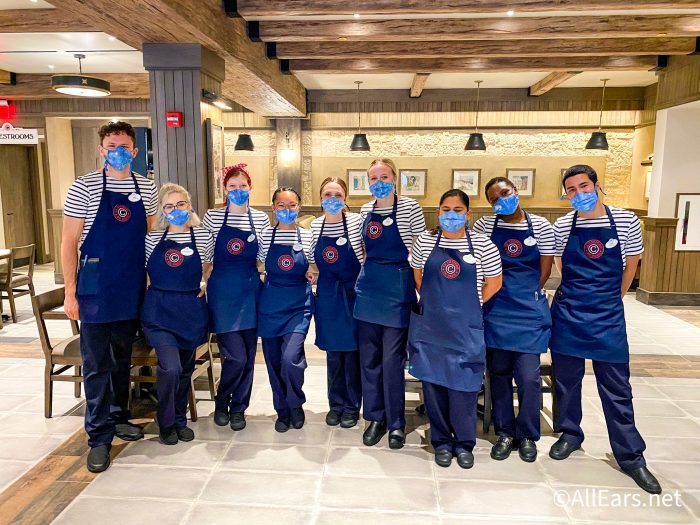 These staffing shortages could be one of the big things holding Disney back from returning to 100% capacity and resuming "normal" operations.
Supply shortages mean there's LESS merchandise
Along with the strong demand just to get into the parks, there's also a lot of demand for Disney merchandise! Over the past year, we've seen several popular collections sell out FAST, with Disney needing to implement virtual waitlists and even purchasing limits just to manage the stock. But, we've been seeing supply shortages have a big impact on Disney's ability to meet that demand.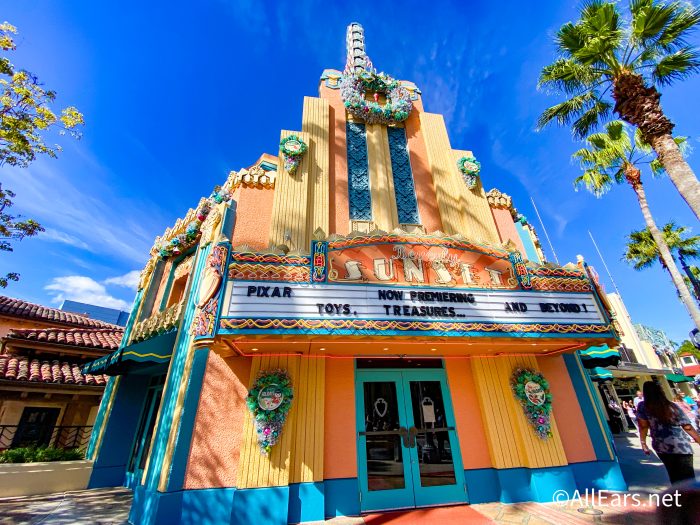 For example, Beverly Sunset Shop in Disney's Hollywood Studios and complete sections of the Mitsukoshi Department Store in EPCOT have previously been closed off due to lack of supply.
Other shortages have also impacted Star Wars lightsabers in Hollywood Studios and it's even become hard to find the scavenger hunt prizes for nearly all of the EPCOT festivals when they first begin.
Not only can these stock shortages be really disappointing for guests, but it also means that people are spending less money in the parks because there isn't anything to buy. And, with demand so high for the parks, Disney likely wants to be capitalizing on that.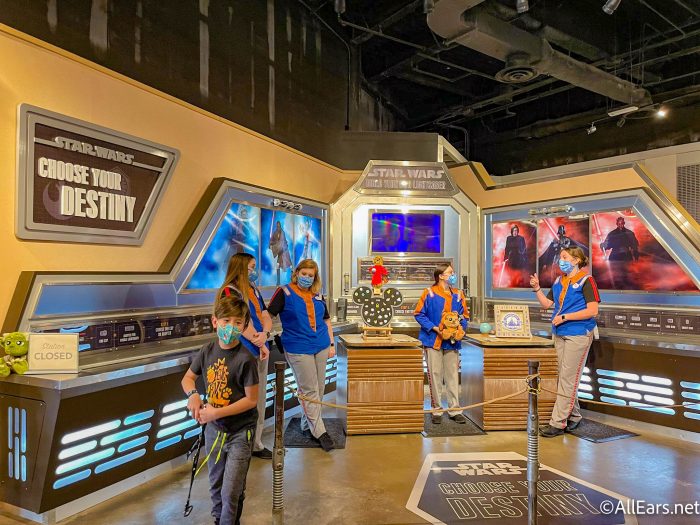 Of course, as the world continues to recover from the COVID-19 pandemic, things will likely change. Disney's efforts to recruit more staff could be more and more successful, supply issues may resolve, and they may be able to operate at 100% capacity soon — we'll just have to see! But, one thing that's for sure is that demand for the Disney Parks will only continue to grow and Disney will have to find a way to meet that demand or sacrifice revenue and guest satisfaction.
We'll continue to keep an eye out for all the latest updates on park capacity, staffing, stock shortages, and more, so be sure to stay tuned to AllEars for the latest!
Join the AllEars.net Newsletter to stay on top of ALL the breaking Disney News! You'll also get access to AllEars tips, reviews, trivia, and MORE! Click here to Subscribe!

Are you planning a trip to Disney World in 2022? Let us know in the comments!