Like many companies worldwide, Disney has been experiencing supply chain issues over the last couple of years. We've seen stock issues impact runDisney races, popular snacks, cocktails, merchandise, and more. But a NEW update shows that some of those problems might be on the mend!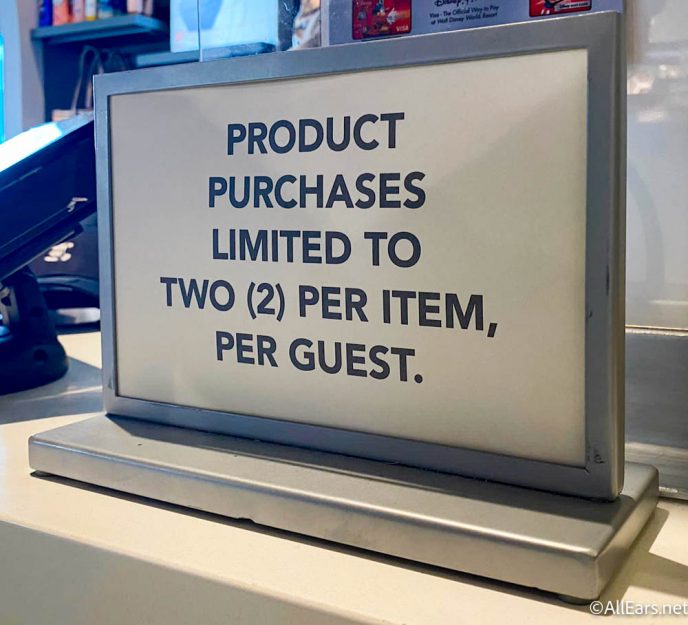 Last year, in August 2021, Disney imposed a 2-item limit on all merchandise, citing supply chain problems. That meant that guests could not buy more than 2 of any single item. Although we'd seen limits like this enforced for popular collections before, it was unusual to see the rule applied to all merchandise park-wide. Now, it looks like that limit has ended!
Today, while we were in Magic Kingdom, a Cast Member informed us that the 2-items-per-guest limit has been lifted, and the limit has returned to 10 of the same item per guest (which was the rule before the 2021 change). The 2-items-per-guest limit may still apply to certain new or limited-edition merchandise collections, such as Loungefly backpacks.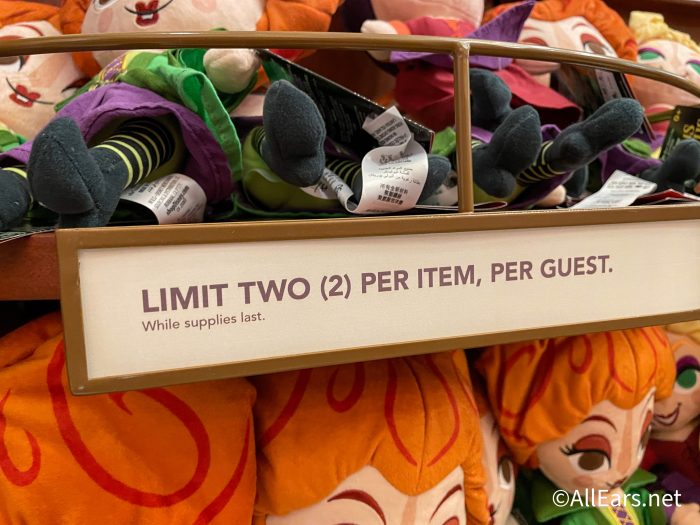 The limit of 10 of the same item per guest was the previous rule before that rule changed back in August 2021. At that point, Cast Members cited supply chain problems and stocking issues as the reason for the stricter limit.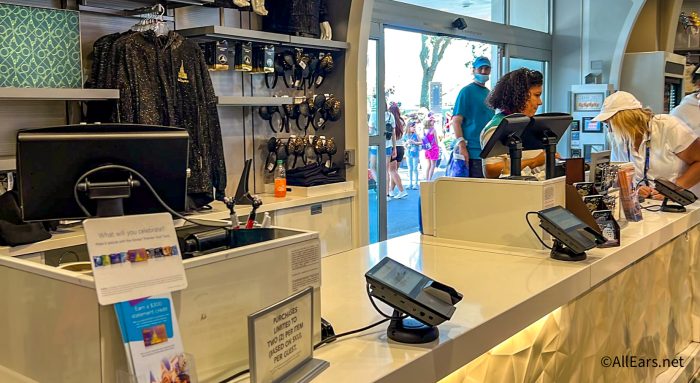 Note that the rule of 10-items-per-guest applies to each individual item in Disney gift shops. You can buy more than 10 things total in Disney World, but you can't buy more than 10 of the same thing.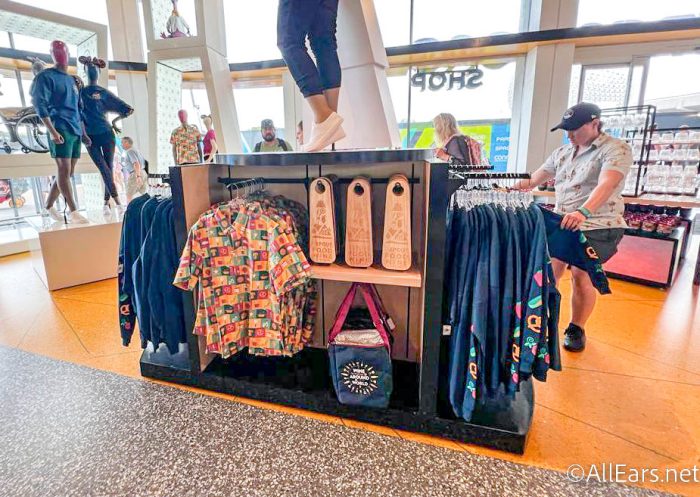 We headed to the Emporium (Magic Kingdom's main gift shop, located on Main Street, U.S.A.) to check out the updates. Sure enough, we didn't see any of the previous signs that announced the 2-items-per-guest rule.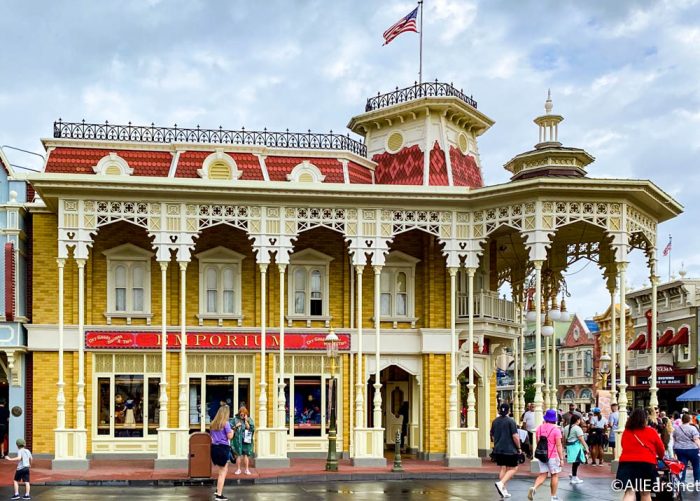 If you're looking for new Disney merchandise, check out 2 new pairs of Minnie ears that we spotted online today! Or you may want to see the fancy new Disney princess collection that's now available in the parks and online.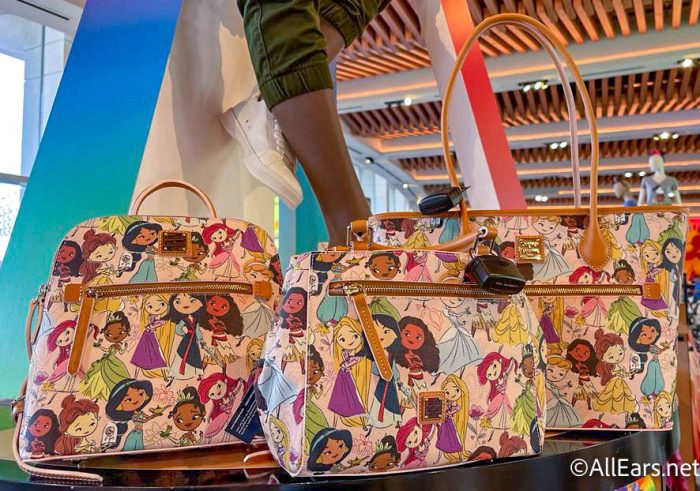 Want to learn more about the supply chain problems and Disney World? Check out what Disney has said about inflation and supply issues. We'll continue to watch for more updates in the Disney World parks, so stay tuned to AllEars for all the latest news.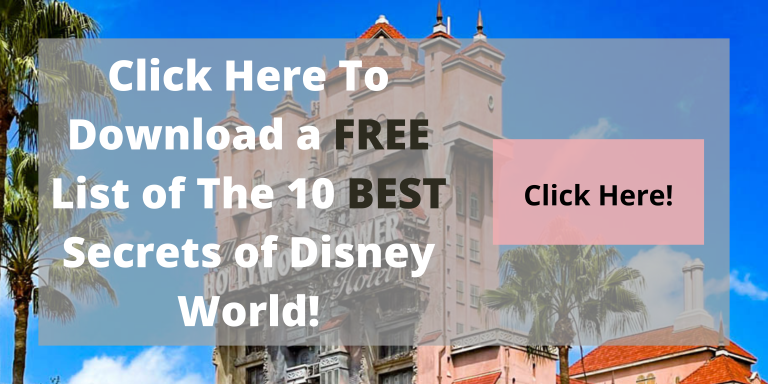 What's your favorite Disney World souvenir? Let us know in the comments.