Sure, Disney World has a lot of fun attractions, entertainment, and activities, but the resort is also home to some terrific dining.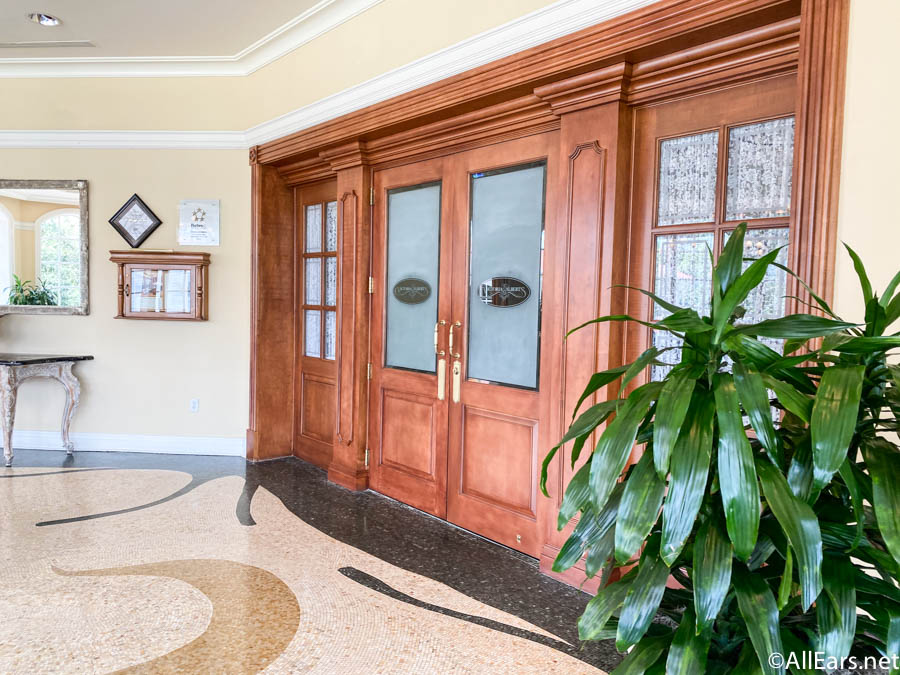 And although some Disney World restaurants are overrated, some are worth all the hype surrounding them.
We're talking restaurants that have earned their hype at Walt Disney World!
Note: At this time, Victoria and Albert's has not yet reopened.
There's a reason Victoria and Albert's at Disney's Grand Floridian Resort & Spa is one of the highest-rated restaurants at Disney World — because it's just that good. The restaurant itself is stunning, and the food is some of the best you'll find on-property. This is the most luxurious dining experience you can have at Disney World, and the service here makes guests truly feel special.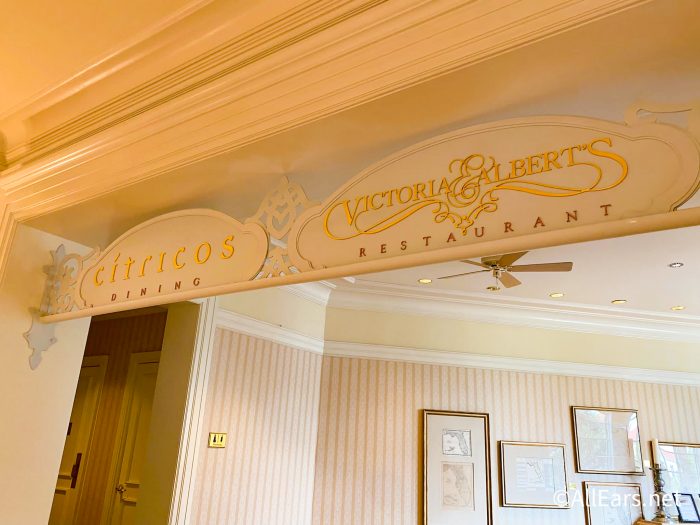 But note that you'll want to dedicate some time to dining here. There's a multi-course menu that will take you several hours to get through. You'll leave here feeling full and satisfied. This is also one of the more expensive options at Disney World, but guests who have dined here will tell you it's worth every penny.
There's a reason Topolino's Terrace at Disney's Riviera Resort is such a hard reservation to get. Breakfast a la Art is a fun affair with European-inspired foods (think quiche and croissants), and Mickey and friends dressed up as creative types: a painter, a dancer, a poet, and a sculptor. Lunch and dinner are also special here, with both featuring a delicious Signature dining experience.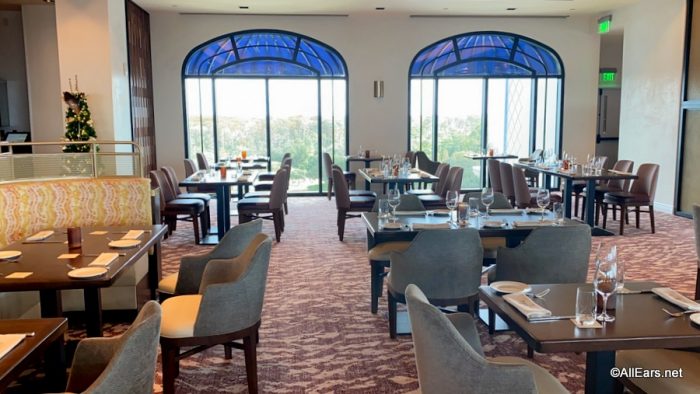 The restaurant sits on top of the Riviera Resort, so you get a great rooftop view, too — this is an excellent location to watch EPCOT's Harmonious.
If it's solid pan-Asian cuisine you're after, you can't beat Morimoto Asia at Disney Springs.  Where else can you dine at Disney World in a restaurant owned by an Iron Chef? The food here is delicious, the service is stellar, and the decor is beautiful.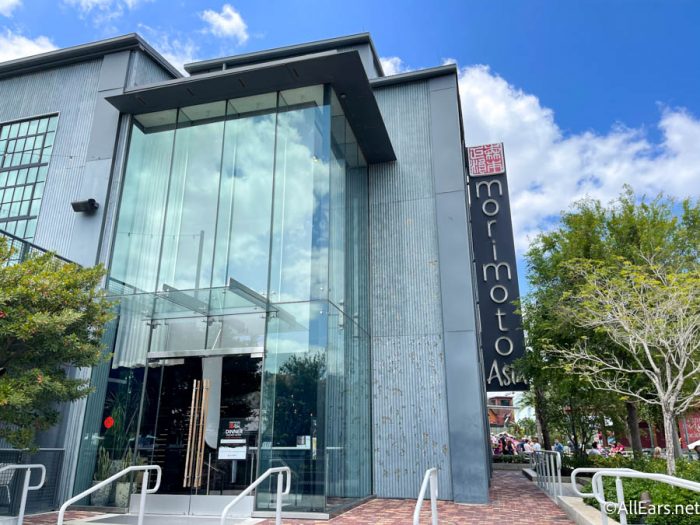 Pro Tip — order the Buri Bop — it's made right at your table. But you can't go wrong with the amazing sushi here, either.
Speaking of celebrity chefs, you can eat some classic Southern fare in Disney Springs at Homecomin,' which is owned by celebrity chef Art Smith, who was once a personal chef to Oprah Winfrey — no joke! This is comfort food at its finest — if fried green tomatoes, fried chicken, and, well, fried food in general are your thing, make that reservation ASAP.
Brunch here is also outstanding, with the best biscuits and gravy you'll find at Disney World.
Wine Bar George is owned by the world-renowned Sommelier George Miliotes. You're going to not only get the best wine at this Disney Springs restaurant, but also get the best wine education. And don't worry if you're a wine newbie — everyone here knows their stuff and will talk you through it to help you find the perfect wine for you.
But this isn't just about wine. This is also a restaurant with some delicious food, including great charcuterie boards, fried macaroni and cheese bites, and more.
Over at Disney's Animal Kingdom Lodge is Jiko — The Cooking Place, a restaurant that we often put on our "do not miss" list. This is a signature meal with a more exotic flair, but we're not ashamed to admit that we also love the macaroni and cheese here. The food AND service at Jiko are both excellent.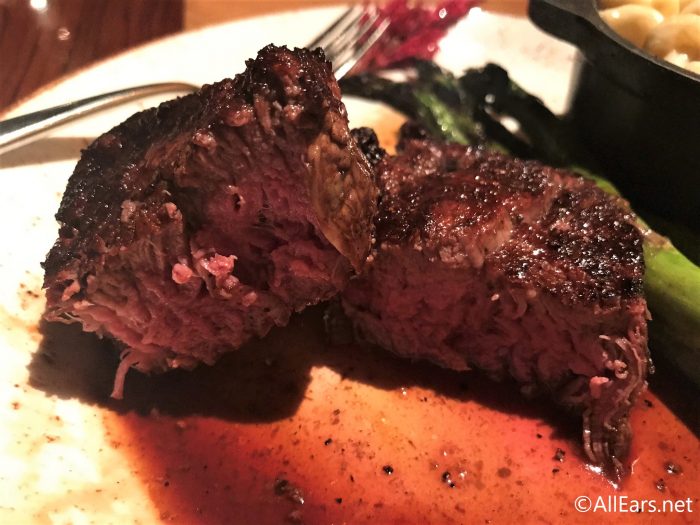 And if you're needing a good date night spot at Disney World, look no further; many guests would rate this as one of the most romantic spots in Disney World.
Steakhouse 71 at Disney's Contemporary Resort  has quickly been hyped up — and for good reason. This is some of the best dining on property — and we're saying that having eaten breakfast, lunch, AND dinner here. This is one of Disney World's newest restaurants, too, but nothing here disappoints.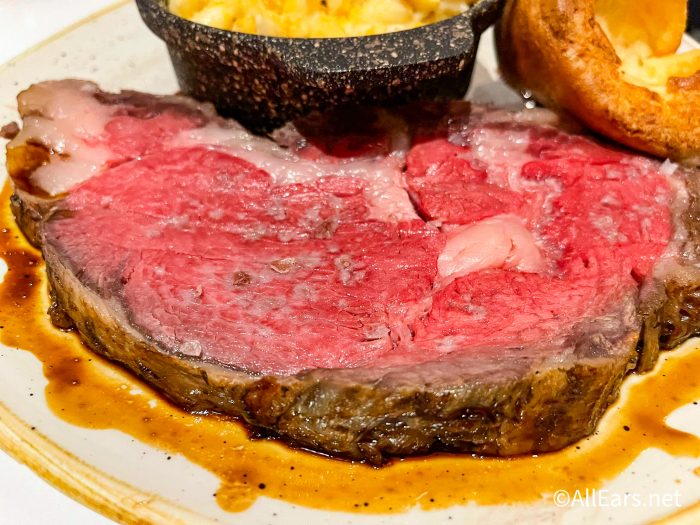 Dinner is especially delicious, and the steak here is some of the best at Disney World. We would even recommend the lounge if you can't get a reservation.
If you're looking for a more unique breakfast at Disney World that goes beyond Mickey waffles, eggs, and bacon, Boma is the place for you; many of the dishes on the buffet here are African-inspired. And bonus — you get all the POG juice you can drink with breakfast.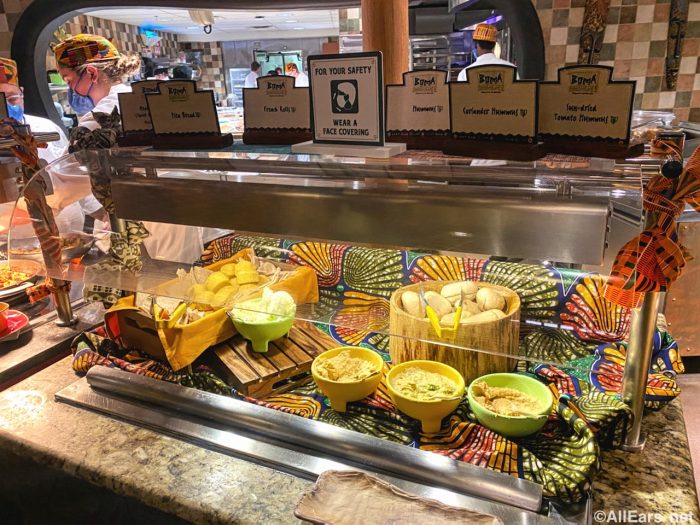 Dinner here, though, is also delicious, with loads of variety of breads, meats, African-inspired dishes, soups (the butternut squash soup is a fave of ours), and desserts. This is also the home of the Zebra Dome, which EVERY Disney World guest needs to try at least once in their lives.
The Canada Pavilion at EPCOT is home to one of the most hyped restaurants at Disney World. Le Cellier is more than just steak, despite its reputation for fabulous red meat. We have three words for you: Cheddar Cheese Soup. You can also get some delicious poutine here.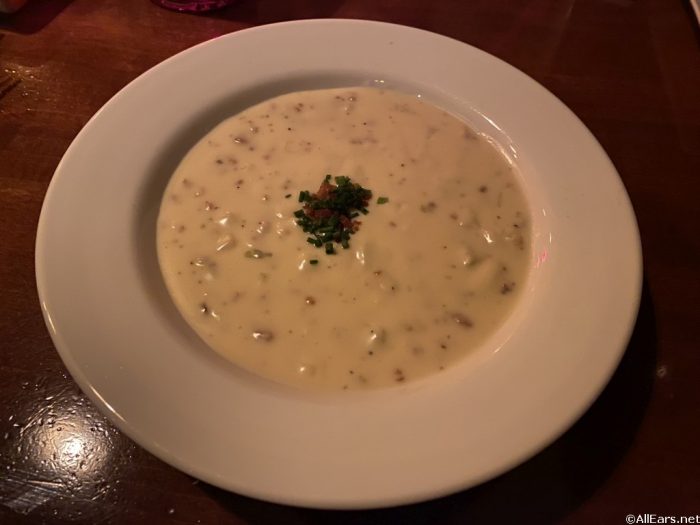 This is also a great place for celebrating a special occasion at Disney World — the atmosphere makes guests feel special.
If you're looking for the best pizza at Disney World (and yes, there IS good pizza here), look no further than Via Napoli. This is Italian-style pizza, too, and might just ruin pizza for you anywhere else — you've been warned.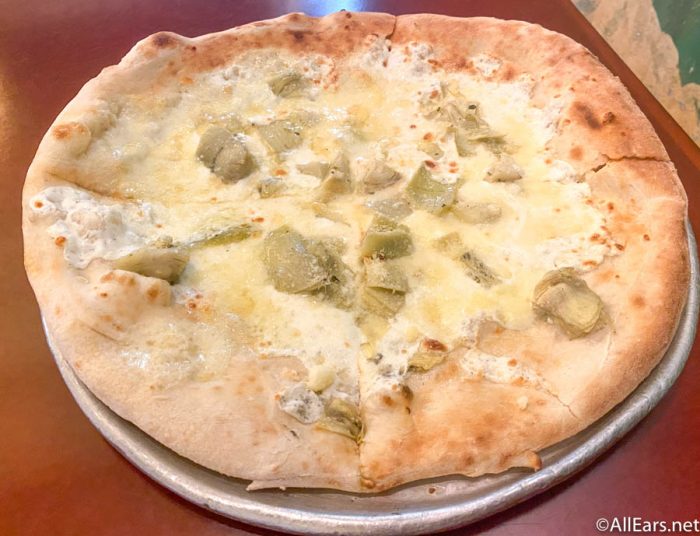 So yes, you really can get great pizza at Disney World — you just need to know where to look.
We hope this gives you some ideas of where you want to dine during your next Disney World trip — so start making those advance dining reservations when you can!
What's your favorite Disney World restaurant? Let us know in the comments!