We love having a wild time in Disney's Animal Kingdom.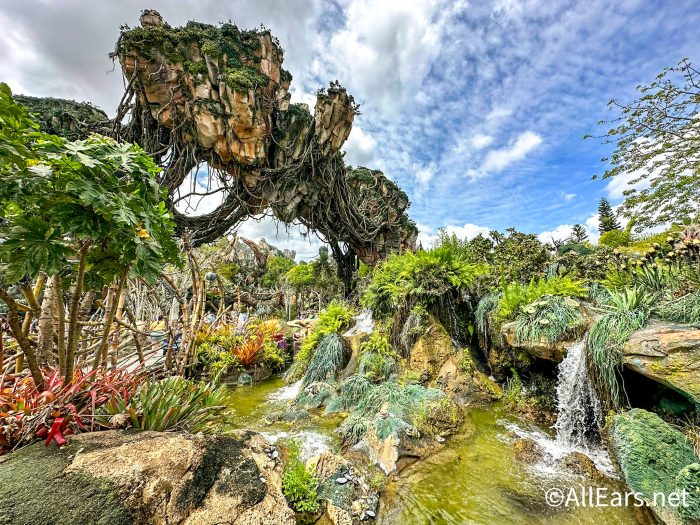 Disney World's wildest park has some amazing food options and some that are, well, more hit-or-miss. To help you decide where you should eat on your Animal Kingdom day, we're ranking all of the restaurants of Disney's Animal Kingdom!
Let's take a look at
how the Animal Kingdom restaurants stack up to each other

!

Who better to help with this than YOU, the AllEars reader?! We checked the AllEars reader reviews and are ranking the Animal Kingdom Restaurants (both quick service and table service) according to your ratings. With that in mind, make sure to leave your own review if you agree or disagree!
SCORE: 6.34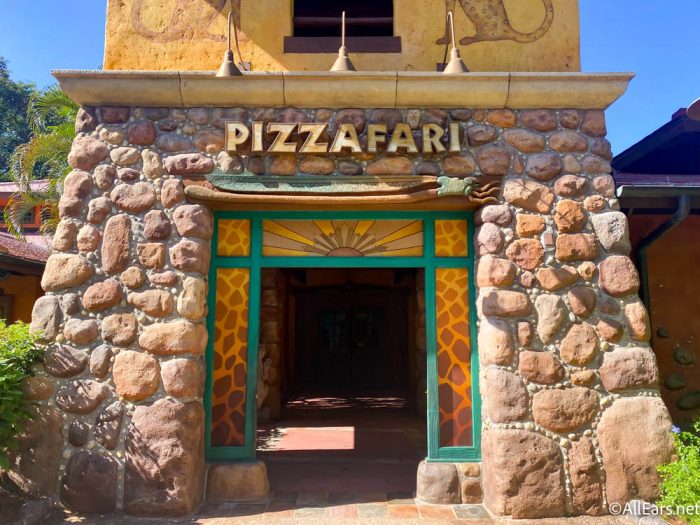 "I don't like Pizzafari. Their pizzas are puffy and doughy, and the theming is outdated. The best part I can say is there are good drinks there (fountain sodas lol) and the prime location to Pandora. Otherwise, this is a waste to go to and should probably be demolished."
"I think Pizzafari gets a bad rap. As a big believer of "even bad pizza is good pizza," the pizza here is not as bad as people say it is. It's certainly not gourmet pizza, but it's every bit as good as any delivery pizza out there. For decor, Pizzafari can't be beaten. It's so bright and colorful. All of the murals fit perfectly in Animal Kingdom. Also.. . Tons of seating."
"There are not a lot of choices. My pizza was stale and was obviously under a heat lamp for a long time. I think ordering pizza at home would be better. I love Disney restaurants but nothing stuck out to me here as special."
SCORE: 7.19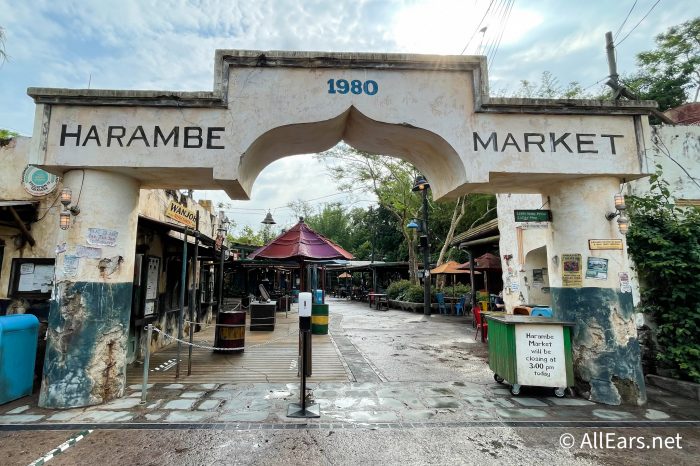 "Love this little area of DAK. The theme is super immersive and the food is delicious- my favorite was the chicken kebab, though I'm not sure if that's still on the menu. Either way, the chicken here is so good, especially for a quick service meal, and if you can grab a good table, it's well worth a visit."
"Went here on latest trip, and it exceeded expectations. The bowls, especially chicken rice bowls, are delicious! Harambe is quick and the prices are very fair. Food is similar to what you'd get at a chipotle and kind of like a less expensive, more limited version of Satu'li Canteen. Personally, definitely coming back, but it depends on your taste and your family's preference."
"Amazing theming and great food options that span different palettes. The only issue is if your party wants to order from different stations you may not get all your food at the same time. Mobile order is also not always faster than just waiting in line here."
SCORE: 7.22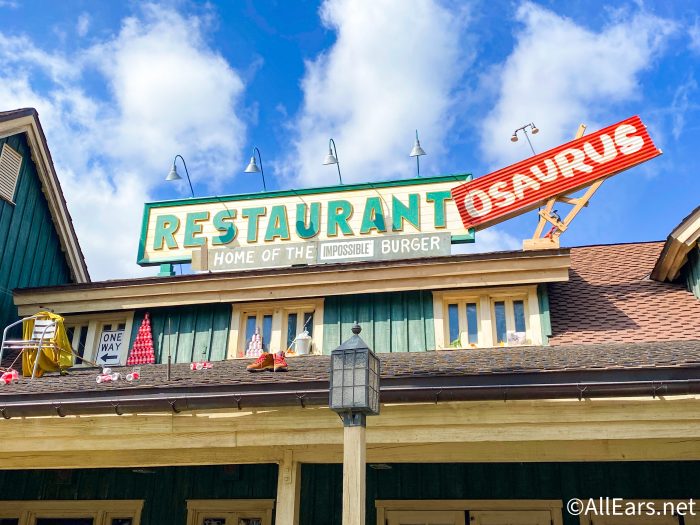 "This place is nothing special, honestly. It has your typical quick service food, but it's probably one of my least favorite quick services. It's always busy and, although the place is pretty big, it can be hard and stressful to even get a table. I wouldn't go out of my way to go here, but it's also not the worst food. It's in a somewhat convenient location, so it does the trick."
"Food is good. The lounge is great for a quick drink and the same bartender has been there for 2 trips. Jimmy is great. Fun atmosphere."
"For a quick dining place, I think this restaurant is really good. It's good and quick. I always eat chicken breast nuggets with french fries and honey-mustard sauce. I LOVE it !!!"
SCORE: 7.57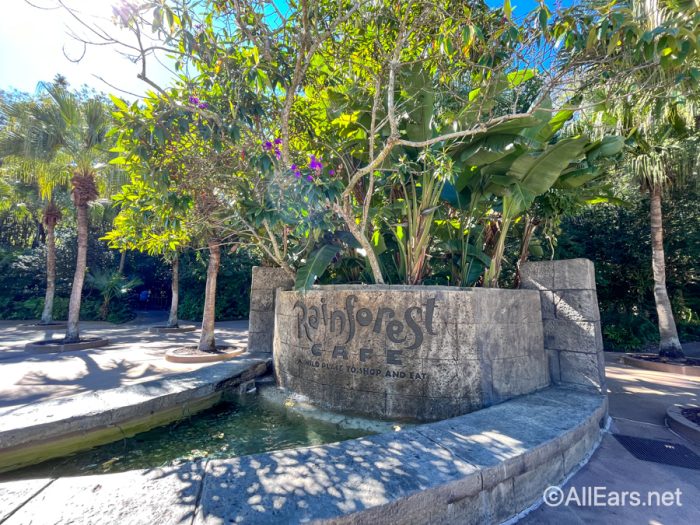 "I've eaten at Rainforest Cafe several times and it is just okay. The animatronics are good and children do love them, but they're not up to Disney standards. The food is standard sports bar food and is okay. This wouldn't be my first choice and I would probably skip this."
"Rainforest Cafe has something for everyone! When traveling with large groups (many with dietary restrictions) it can be hard to find a restaurant that has an option for everyone. Rainforest Cafe had options for vegans, vegetarians, gluten-free, and kids. The Rainforest cafe has a great gift shop and I think enjoy the décor and atmosphere. We enjoy going to the location outside of Animal Kingdom if we have a non-park day. The food isn't the best that I've had on Disney property, but still good! They also have very good drinks."
"Too loud to have a conversation. Steak and shrimp were adequate. Son had steak and liked it. 2 daughters had burgers, one liked it, the other was too salty to eat. I had blue something sandwich, which had no flavor. We loved our waiter. He was terrific. Took desserts to go because the noise was ridiculous."
SCORE: 7.63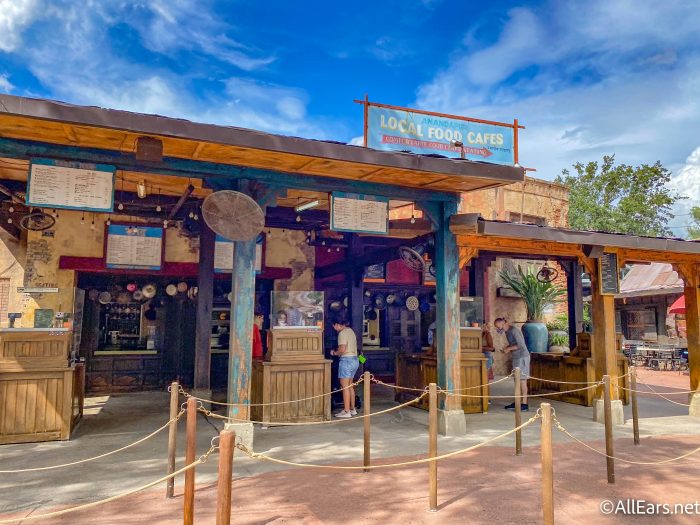 "We actually prefer to eat here instead of in the Yak & Yeti sit down restaurant. Especially since our kids are older than 9 now but are very picky eaters. So they can still get something off of the "kids" menu that they will actually eat. We've had many dishes from this quick service and all have been very good."
"We got Lettuce cups to share and the coconut shrimp as a side, it was ok. We were a party of 7, everybody liked what they ordered, but it didn't live up to all the hype. It is just "pretty good". I don't think I would go out of my way to go back, I would try another restaurant."
"This is a great place to grab a lunch that's a little bit different than the other meals you've eaten all week, but still pleases the whole family. Courtyard seating by the fountain is a relaxing atmosphere! The courtyard itself has a private bathroom (with a beautiful mosaic on the entrance), plus the bathroom for Kali River Rapids is steps from the courtyard exit, as well."
SCORE: 8.04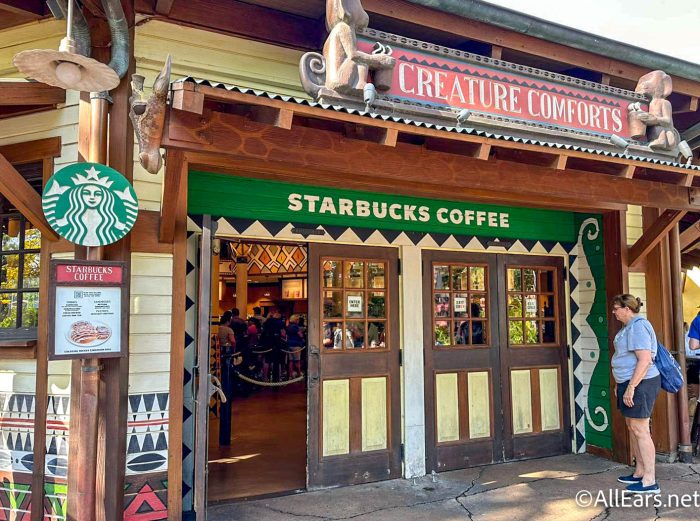 "Lots of options: fresh fruit cups, seasonal cupcakes, so many beverage options, and free filtered ice water in a Venti cup!"
"I mean it's just a Starbucks but I love Starbucks."
"The cast members at Animal kingdom Starbucks are soo friendly!! Maybe because the lines here are shorter than other parks but they are so accommodating and happy!"
SCORE: 8.20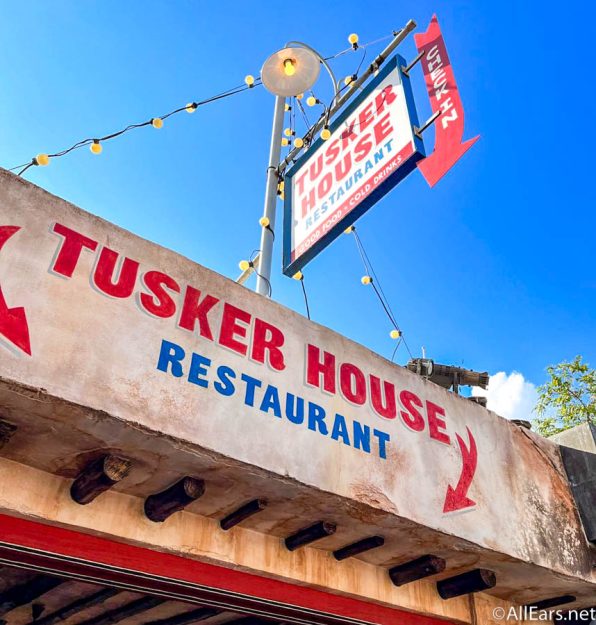 "Delicious food and amazing service. We went for dinner and had the best server here that went above and beyond to find something (off menu) that my extremely picky daughter would eat. This isn't the best character experience (I would give that to Topolinos), but the food was good and it is definitely worth the trip when you're visiting Animal Kingdom."
"This is one of my favorite places to eat. I love seeing the characters in their safari outfits. It is also a good place for me, a picky eater, to try some yummy food without having to commit to a whole meal. All of the food I have tried here was good."
"We loved this restaurant! It was my husband's favorite place we ate the whole trip. We got lots of pictures with the characters and loved the fact that it was all you care to enjoy."
SCORE: 8.44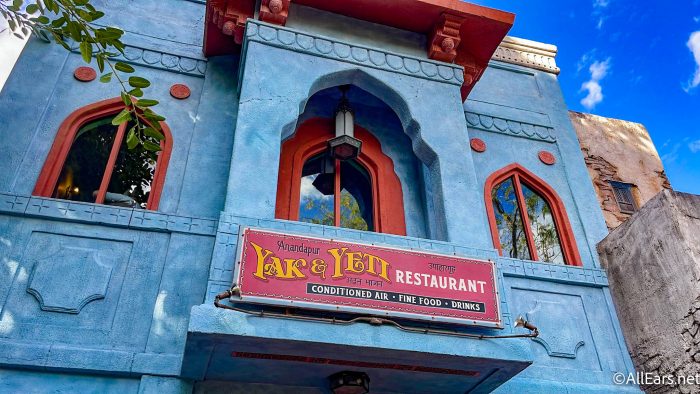 "First our server was top notch. My wife works in the food industry & wished she had 10 of her to staff her restaurant. I had the seafood curry & it was SO GOOD! Just enough spice and the portion was huge. The rest of my family are not adventurous eaters at all & still loved what they ordered. I'm still thinking about that seafood curry & wishing I could get it delivered to Michigan. This was our first time eating here & it certainly will not be the last."
"This is another wonderfully themed restaurant in Animal Kingdom. The food is very good, with a wide range of selections both familiar and unusual. I have a food allergy to soy products, and it is hard to accommodate this in Asian restaurant. I had no issues finding something wonderful to eat here."
"Ahi Tuna Nachos – FREAKING FABULOUS!!!!!!! I can't say enough good things about the nachos. We had these as our dinner and it was very filling. Service was top-notch. I can't wait to go to have them again."
SCORE: 8.44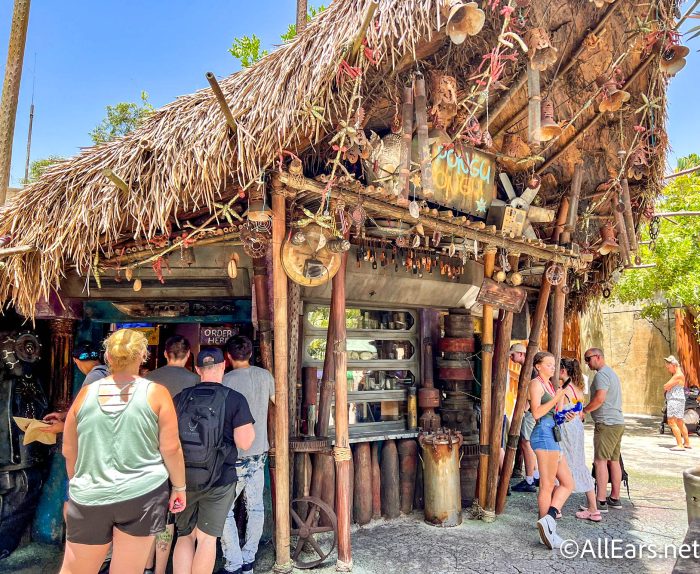 "Stopped here for the pongu lumpia out of curiosity and was not disappointed! The night blossom drink was pretty sweet, but I mostly bought it for the aesthetics and the boba balls. If you're looking for a light, fruity snack that's a little outside the box, I recommend trying the pongu limpia- not to mention it's one of the less expensive wdw treats!"
"We love this place! The breakfast sandwich isn't anything revolutionary but it's tasty and a great choice if you're hungry after rope dropping FOP. For us, the lumpia was just ok. The things we really stop there for are the pretzel with delicious beer cheese, night blossom for the kids, and rum blossom and/or mo'ara marg for mom & dad! Yum, yum, yum!"
"If you're not into the pineapple lumpia, this spot doesn't have much else to offer. While the lumpia is delicious, I am very much not a fan of the night blossom. Way too sickly sweet and the alcohol doesn't cut the sugar flavor at all. The beer options are okay but you can get better QS elsewhere!"
SCORE: 8.59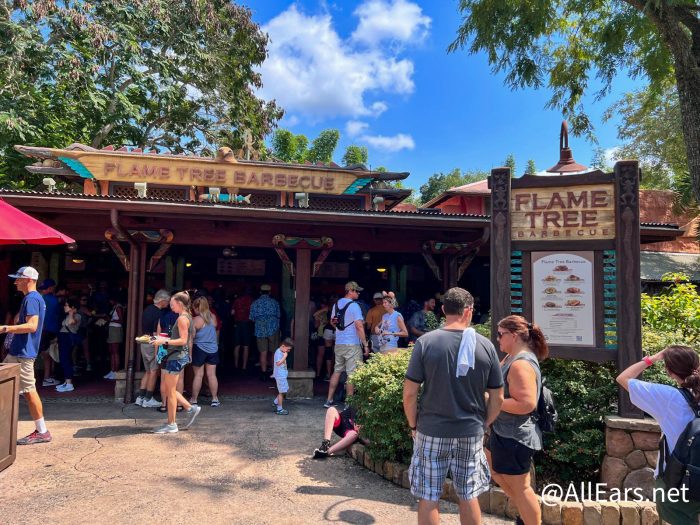 "Our favorite restaurant in Animal Kingdom! The Mac n Cheese with pulled pork is a classic crowd pleaser and you can't go wrong with the bbq combo either. The seating may be outdoors but most of it is shaded and has relaxing and excellent views of Everest."
"We have eaten here multiple times and have always enjoyed our meals. The chicken is always done perfectly and not dry. The pulled pork sandwich hits the spot too! Only downside is the birds who stalk you on the patio. Definitely watch your food and your kids food especially!"
"I go to Flame Tree BBQ at every trip! The food is always hot, the cast is friendly, and the food is SO GOOD! You get a lot of food for a great price, and can often share a meal. If there is one place to try in A.K. go here!"
SCORE: 8.66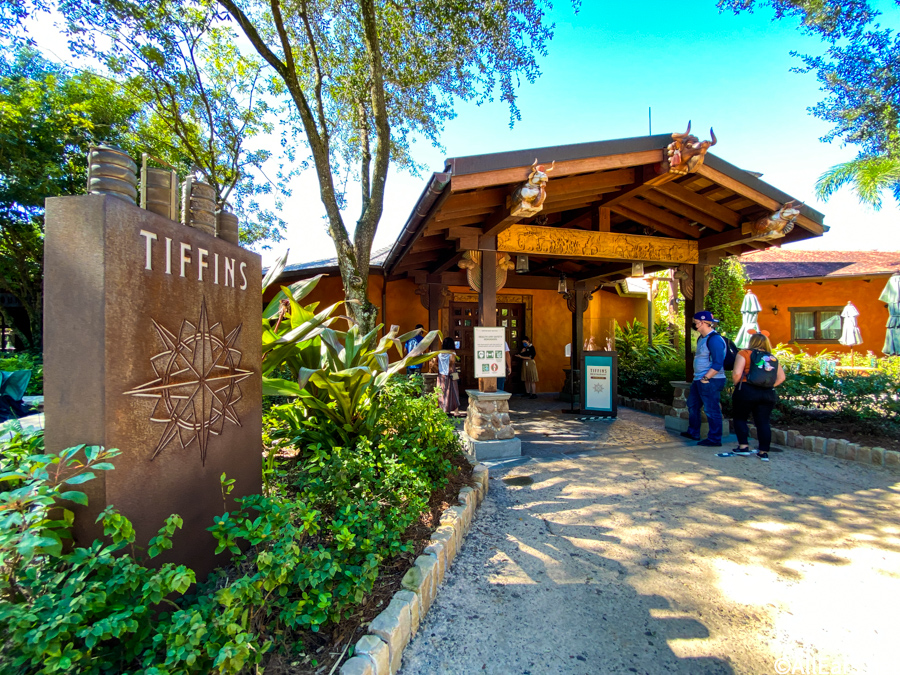 "I love this restaurant! The menu blends both unusual entrees with standard but elevated park fare in a wonderful setting. The decor alone is worth the price of the meals!"
"Love this restaurant! This is a unique, fine dining restaurant perfect for the adventurous eater. I love the story behind the restaurant and the theming is very well executed. The food/beverages/alcohol/coffee is delicious – I have been here several times and never had a bad meal. It is a bit expensive but I do believe it is fairly priced. It's one of my favorite restaurants in all of WDW."
"Great food, excellent service. Atmosphere was fun it had a beautiful design went well with the vibe of Animal Kingdom."
SCORE: 8.73
"So yummy!!! The cupcakes here are my favorite out all the cupcakes on Disney property!"
"Elephant Ears! So good and a must-get for every trip for me. They are huge, so bring a gallon size Ziploc bag with you in case you don't finish it all at once. I also love the breakfast wrap."
"Service was quick, pastries were excellent, it was nice to have a cut-up fruit choice. Had to go across the street for seating. (We found a nice shady, hidden patio there). Will try this again for a quick breakfast"
SCORE: 8.83
"My husband and I stopped here for a quick cool down of ice cream. It was your typical chocolate/vanilla swirl. Nothing special but at the same time that often hits the spot. If you are looking for something you can't get anywhere else then this isn't your spot but nothing bad about it either."
"One of my favorite childhood memories is hanging out with my day while my mom and brother were on Everest. (I was too scared) and He bought me a mickey bar from this cart. Perfect on a hot day. Perfectly themed to park area."
"Great ice cream. Convenient location a must-have every visit"
SCORE: 8.95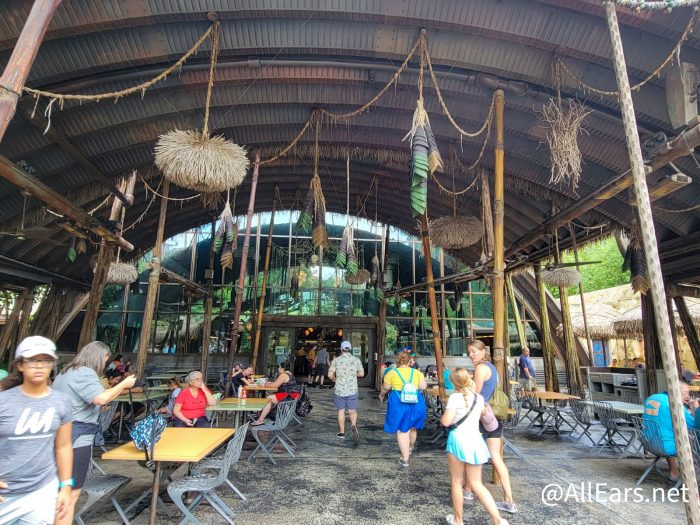 "This is definitely our favorite restaurant in animal kingdom. The bowls here are so good we started making our own at home!! There's tons of indoor and outdoor seating- both great for different reasons. The cheeseburger pod is incredible, the desserts are super cool and instagrammable, and the bowls are extremely tasty (and healthy!)"
"Cheeseburger pods…anything else I have to say? Oh yes- that kiwi margarita was the bomb!"
"Delicious! We eat here often and it is basically a really good disney chipotle. Inside tables aren't super hard to find and mobile order works well here. You find the cheeseburger pods here which I don't personally like but it seems like a lot of people do. I'd recommend this restaurant to almost everyone as they have stuff everyone should enjoy."
SCORE: 9.21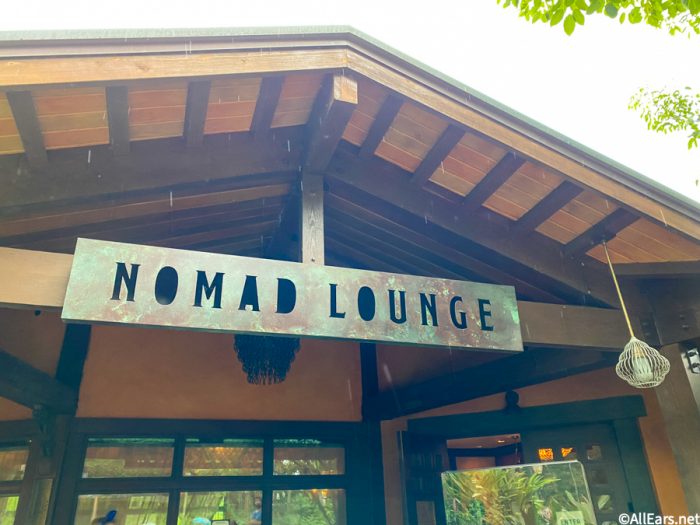 "We ordered 4 orders of churros and drinks and our server was the coolest. Such a fun vibe, I usually hate taking time to stop and eat or relax because I'd rather be riding rides, but I'm so glad we stopped here. Whether you sit outside to catch some cavalcades or inside to soak up the A/C, totally worth a break in your day!"
"Such a wonderful location that I first heard about watching allears. This lounge is so beautifully located and currently an amazing place to watch character cavalcades float by. The drinks are pricey but very very good (and strong pours so be careful!) Definitely a relaxing must-do experience for those over 21."
"Sometimes words like 'amazing' or 'fantastic' or 'delicious' still aren't enough for some places. This place is so yummy (another word that doesn't do Nomad justice). But even our kids (14, 12, 10) all love this place."
What is YOUR favorite restaurant at Animal Kingdom? Let us know in the comments below, and be sure to leave your own review as well!