I know exactly what you are thinking. If I meet a raptor face to face I will NOT live to tell that story.
Well, Universal just gave us a prehistoric introduction to all of the velociraptors featured on Universal's brand new roller coaster, The VelociCoaster.
While the storyline of Jurassic World has hinged on Blue, we all know that Raptors are pack animals and hunt together, so this journey is going to bring us up to speed on everyone in the pack!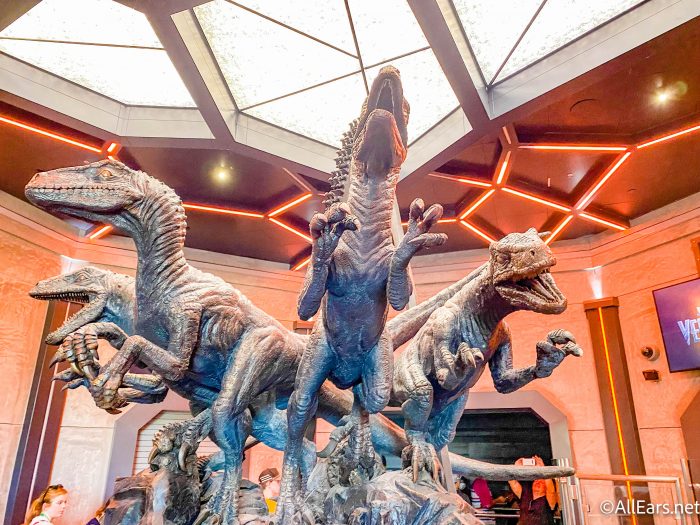 First and foremost, the leader of the pack is Blue. She doesn't even need an introduction, but she certainly deserves one. She will be the most recognizable of the pack, according to Universal, and you can spot her leading the pack as you go through the paddock. She is grey and is sporting some blue stripes that run down her body. These markings are because the DNA that was used was derived from an African black-throated monitor lizard.  She happens to be the largest and most deadly of the entire pack, which is no surprise since she is the pack leader. You go Blue!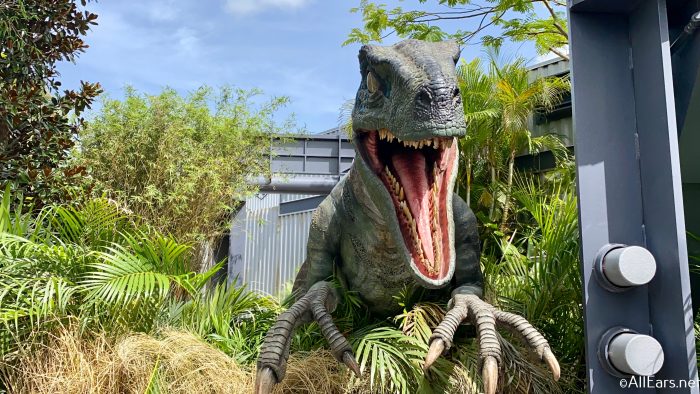 Next up is Delta, you will spot Delta as you go through the queue in the VelociCoaster.  Delta comes in second in size compared to Blue and is also the second oldest of the group, which makes Delta quite intimidating as well. The markings that set Delta apart from the rest of the pack are mottled green and dark beige skin.
Similar to Delta, you can get up close and personal with Echo in the queue for VelociCoaster. Echo is the second youngest amongst the raptors in the pack. Unlike the other Velociraptors, the way you will be able to distinguish Echo from the pack is her scars, mainly the scar on the left side of her face on her lip.
Last, but certainly not least is Charlie, the baby of the pack. Charlie is the smallest of the group and you will be able to spot her coming up the rear in the paddock of the VelociCoaster ride. If you think Charlie's markings look familiar, it is because they are derived from iguana DNA which gives her the green with black stripes on her skin.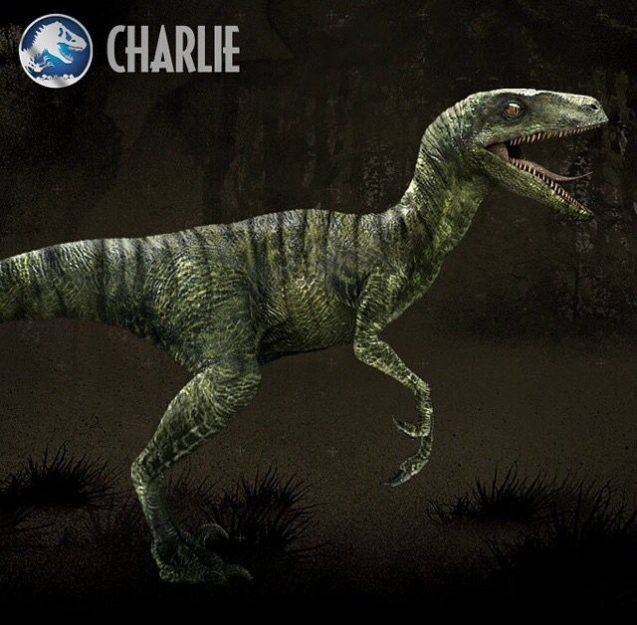 While it was really awesome learning a bit more about these deadly prehistoric predators, I think it may be a good idea to continue admiring them from afar. Excuse me, while I nervously run over to Hogsmeade for safety.
Join the AllEars.net Newsletter to stay on top of ALL the breaking Disney News! You'll also get access to AllEars tips, reviews, trivia, and MORE! Click here to Subscribe!

Which of these Velociraptors is your favorite? Let us know in the comments below!