Some days are busier than others in Disney World. And, now that many are off on their summer vacations, more guests have been heading to the parks!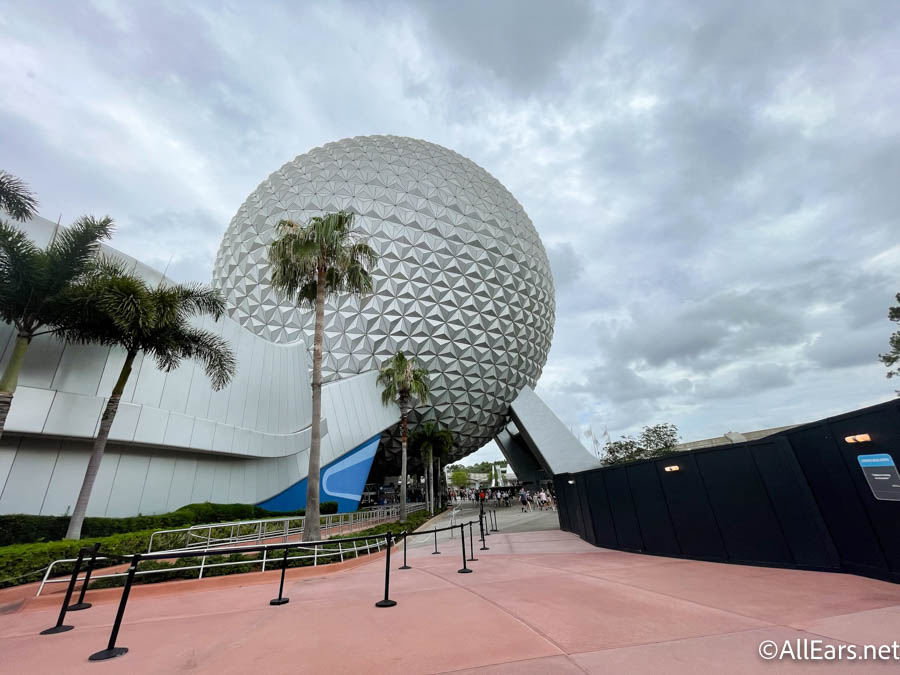 And, if you plan on heading to Disney World soon, you're going to want to know this tip before you rope drop in the parks!
EPCOT has two entrances where guests can either go through the main area near Spaceship Earth or head to the back of the World Showcase to use the International Gateway. This back location is near the drop-off area for the Skyliner, so most guests who are heading to the parks don't usually enter through the International Gateway.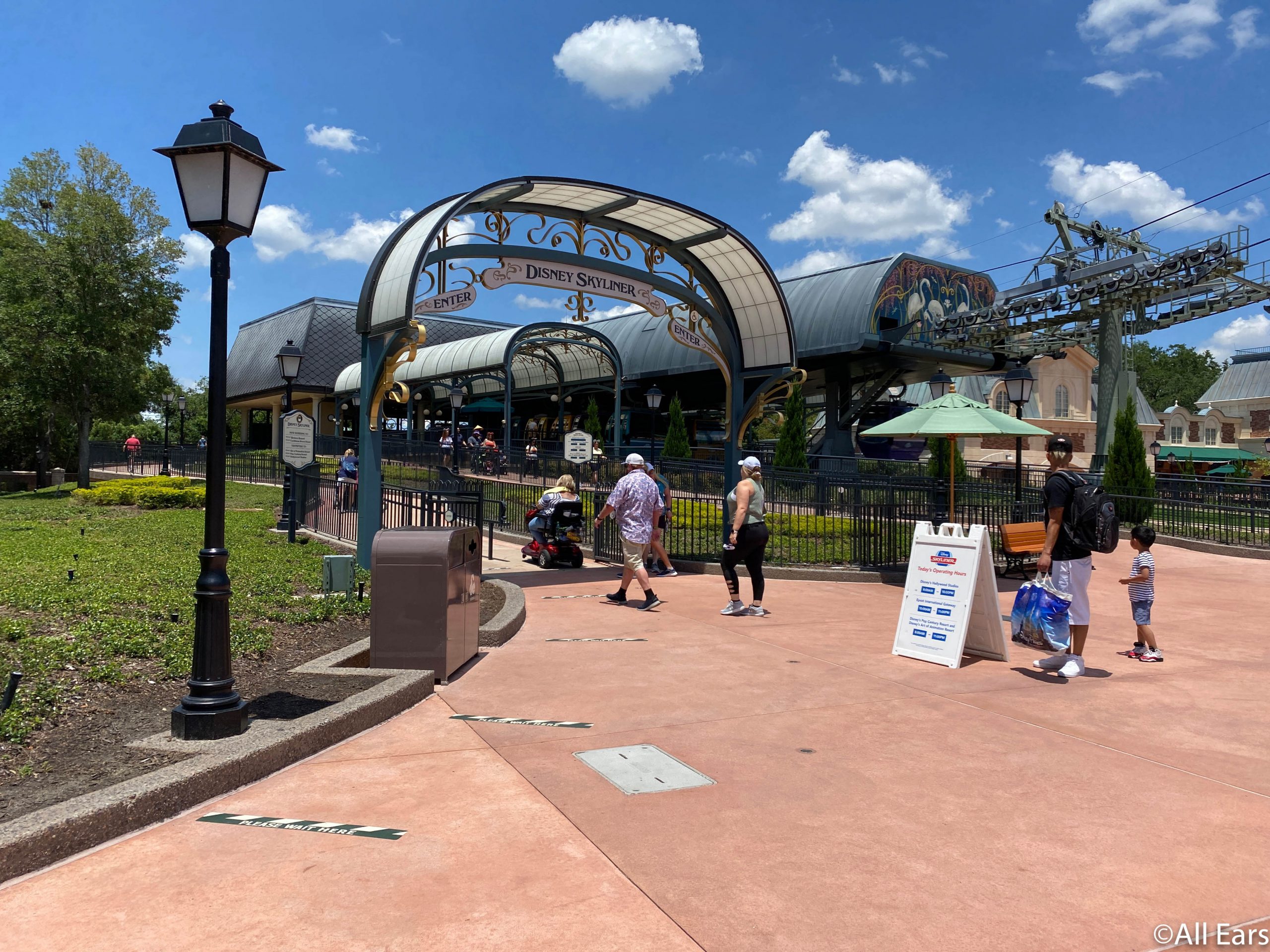 But, today, we thought we'd try to enter through the back of the park…and there were a LOT more guests there than we expected to find! The crowds were extremely busy as people lined up to rope drop the park. Many of the guests entering through the International Gateway were most likely staying at a resort. Disney's Beach and Yacht Club Resorts and Disney's BoardWalk Inn are only a short walk away, while the Skyliner connects EPCOT to the various Skyliner Resorts.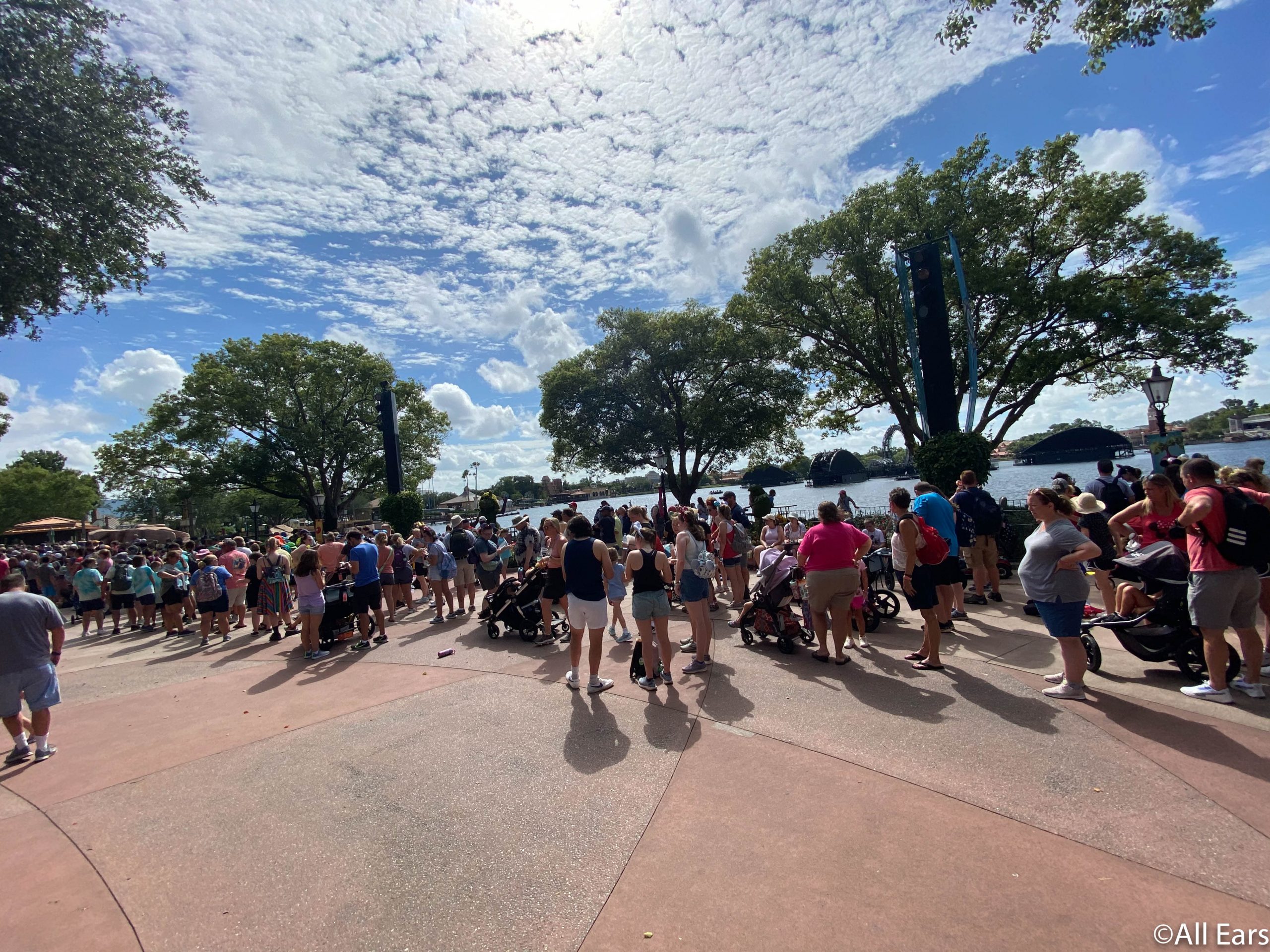 Even though EPCOT's posted park hours for the day are from 11AM until 10PM, rope drop began to happen as early as 10:30AM. As a matter of fact, we were able to get in line for Soarin' before the technical park opening at be on the attraction by 11 AM! Despite the fact that Disney World hasn't debuted its new Early Theme Park Entry procedures yet, guests can typically be let in slightly before park opening.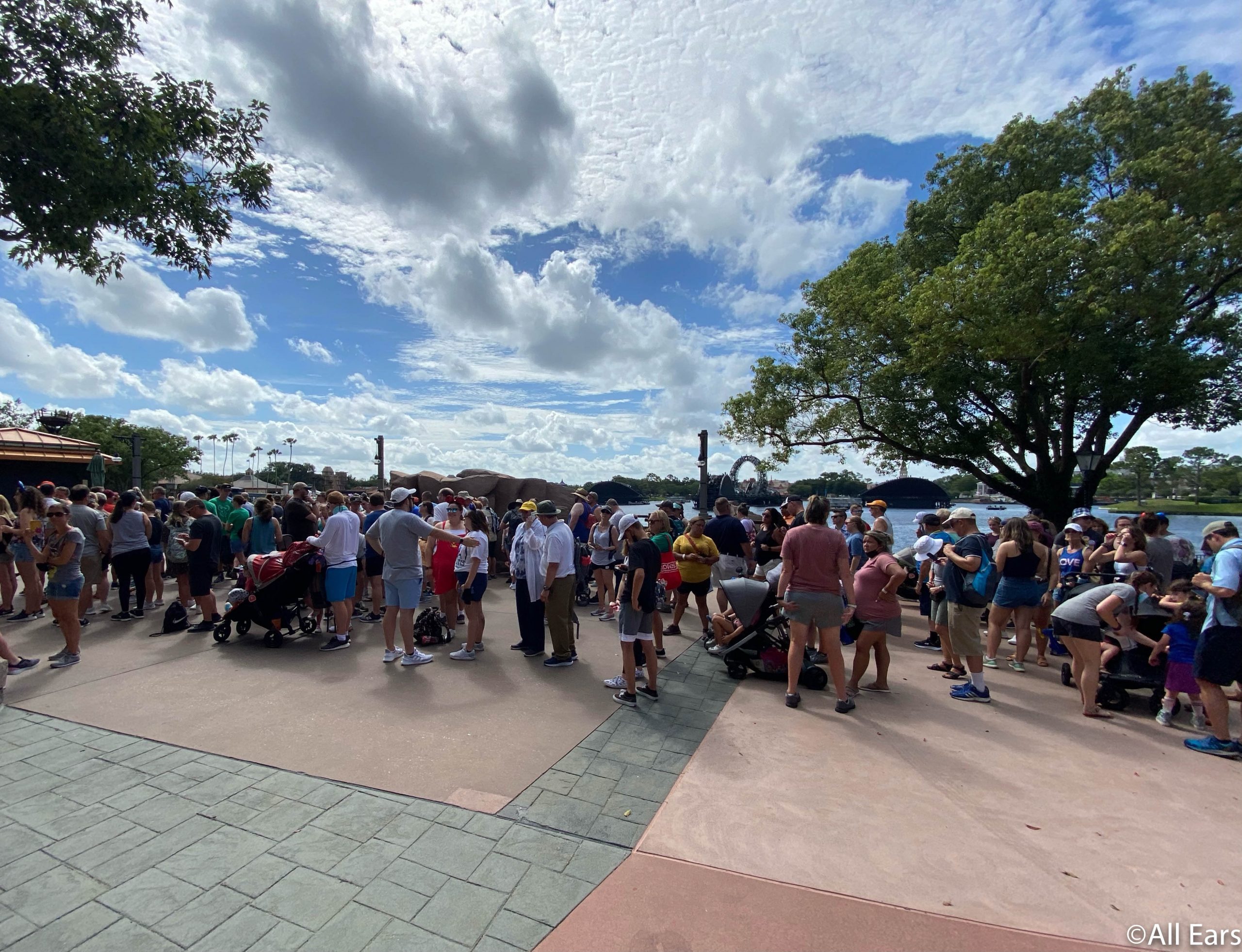 Still, you might encounter crowds like the ones we spotted today, so you'll want to plan your rope drop morning accordingly! Of course, we'll continue to keep you updated on the adapting park procedures over the coming months. And, you can stay tuned with All Ears for the latest Disney entertainment and news!
When is your next trip to Disney World? Let us know in the comments below!