Anybody else counting down the hours until the EPCOT Flower and Garden Festival?
While we can't wait for ALL THAT FOOD, the entertainment is definitely going to be a blast as well. We've been keeping up with the topiaries around EPCOT as they appear ahead of the festival. And, now we've got a few more just in time for the grand opening tomorrow!
Before you even enter the park, you can find these cuties sitting out front of the MagicBand and scanning area. The little mushrooms are ready to greet everyone as just as small fraction of all the topiaries in store for the festival!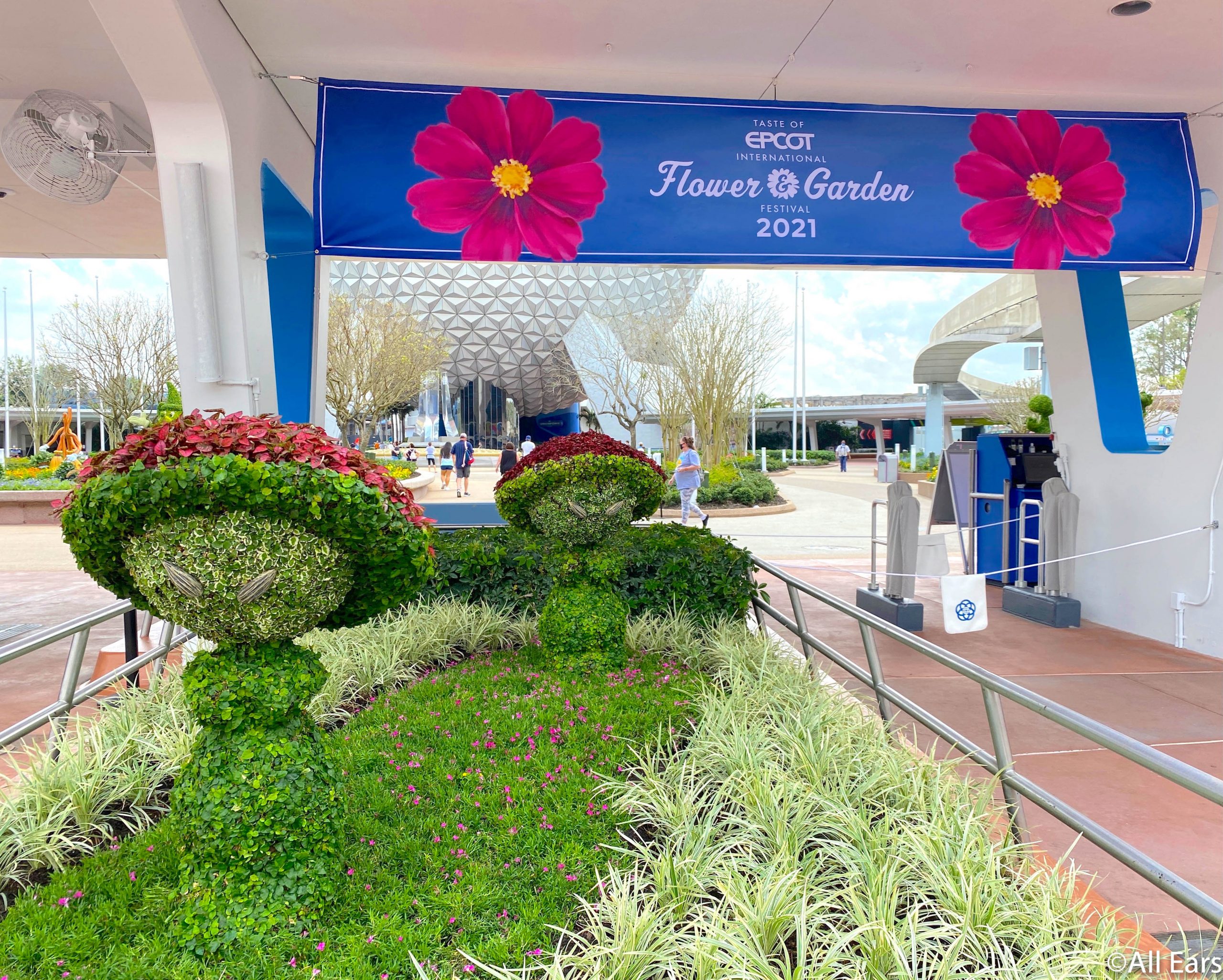 Since the entrance area near Spaceship Earth usually goes all out during EPCOT's festival, it's no different this year as Sorcerer Mickey creates magic for everyone visiting!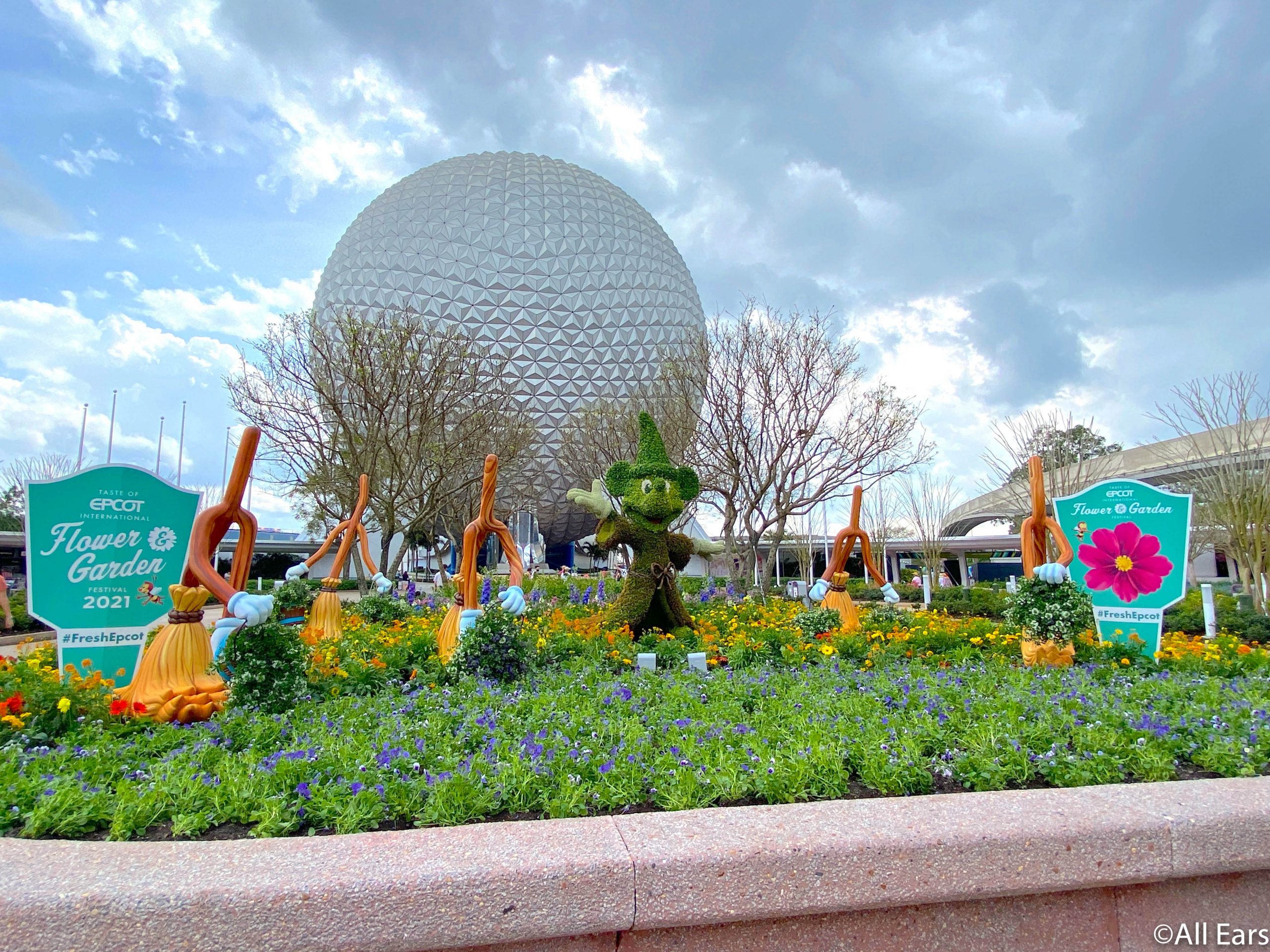 The topiary is surrounded by the enchanted brooms from Fantasia as well as Flower and Garden signs for a picture-perfect decoration.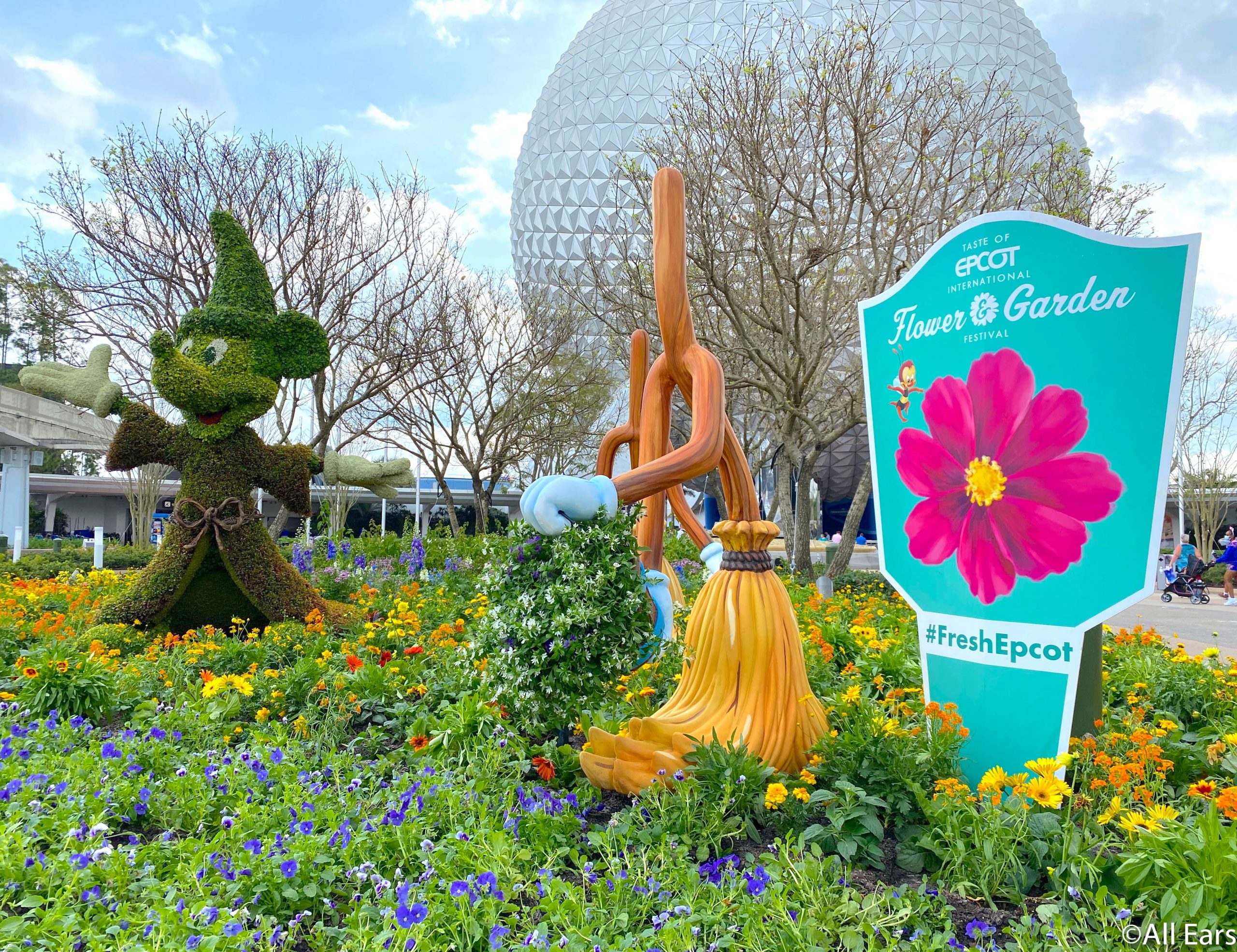 But, that isn't the only Fantasia-inspired topiary at the front of EPCOT! The hippo and alligator dancers are jamming to the Disney soundtrack in the park…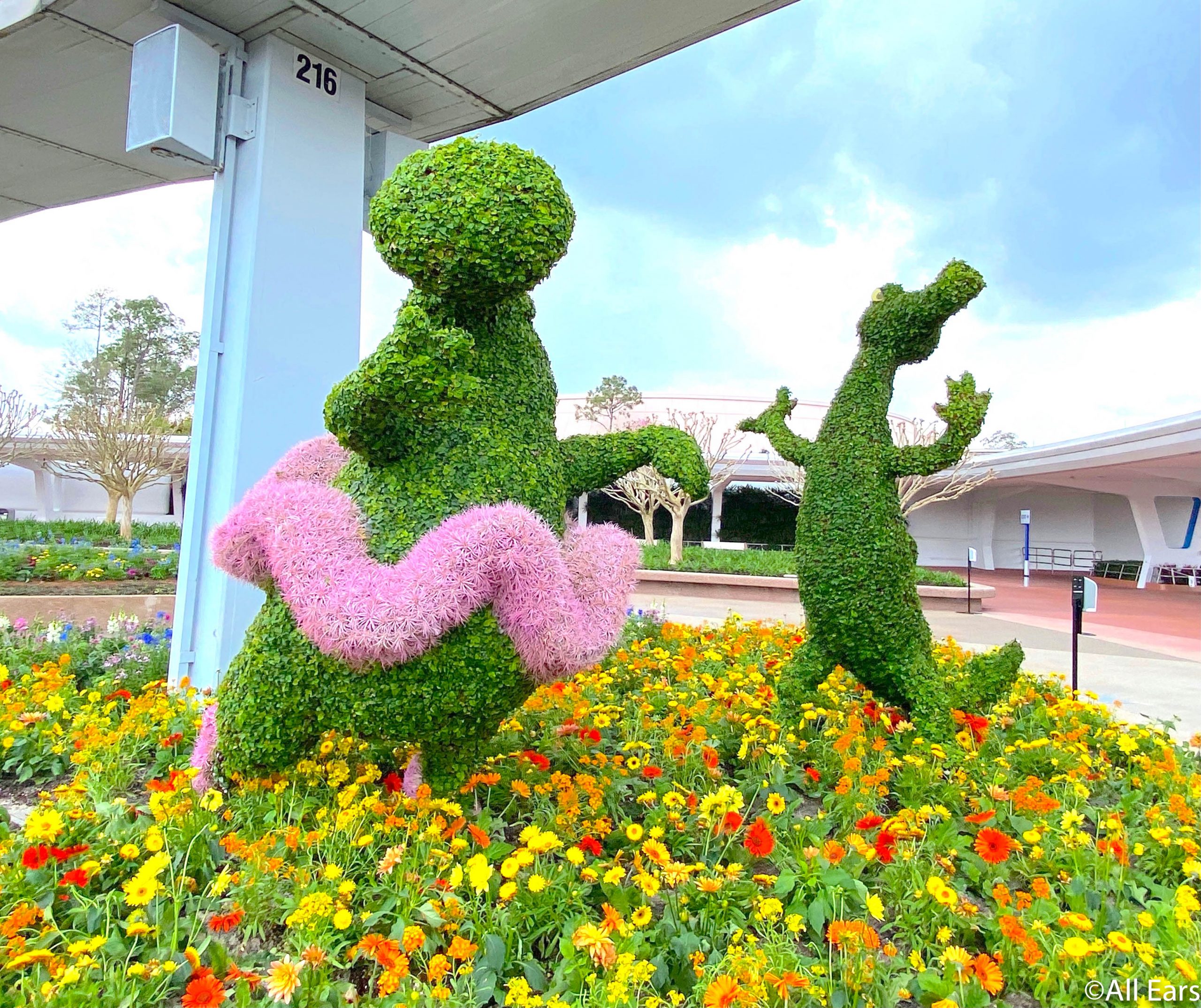 …and maybe even giving a little side eye while doing it. 👀
The ostrich ballerinas from Fantasia are also right across the way, looking as elegant as ever their bows. We could take a few fashion pointers from them, honestly!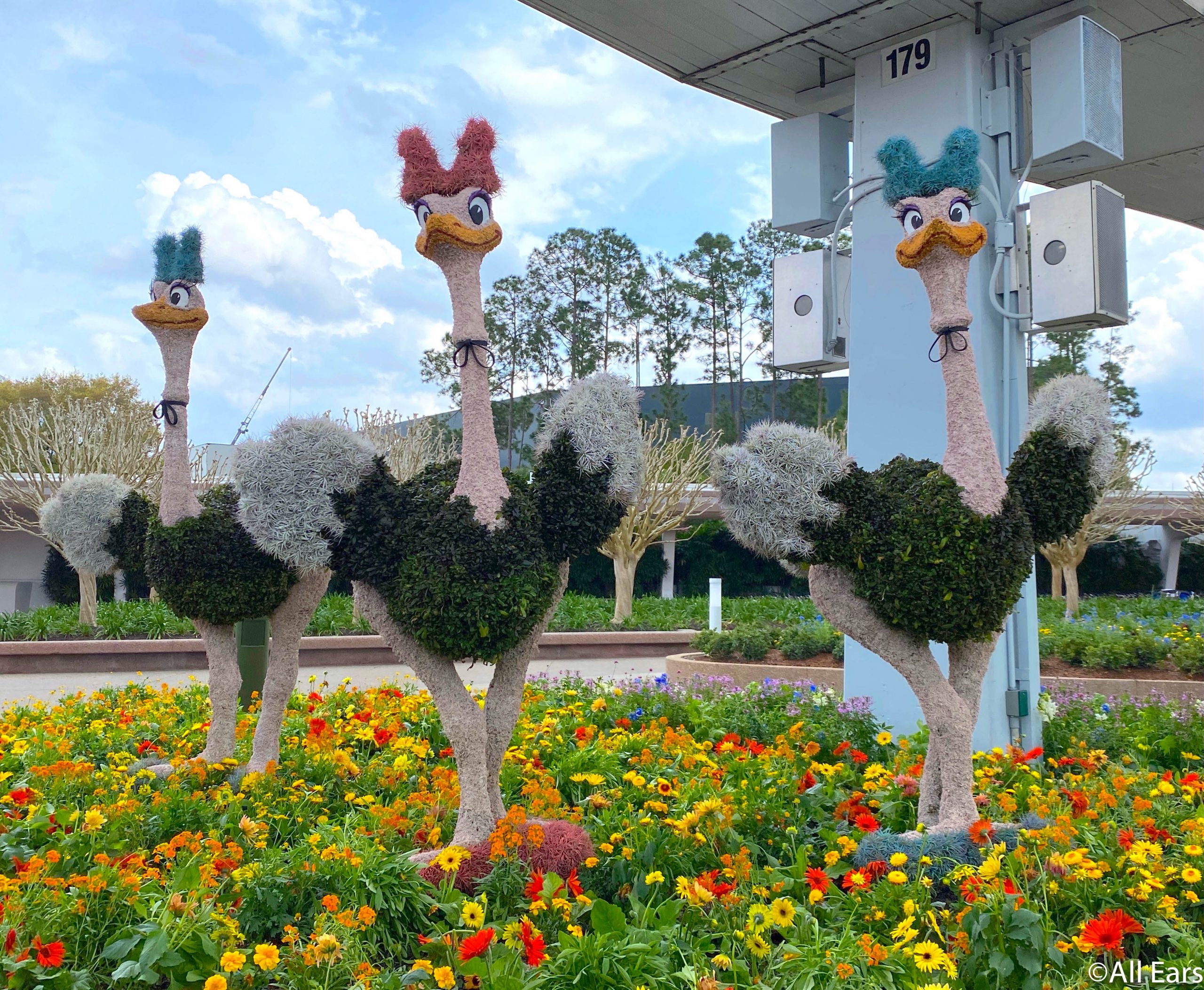 Once you've entered EPCOT, you can find Mickey, Minnie, and Goofy with all their tools to help add a vibrant atmosphere to the festival!
They've got paintbrushes, paint buckets, and toolboxes handy (and we want to hire them for our next home renovation).
Close to that trio, you can find ANOTHER trio with Pluto and Chip 'n Dale! Pluto's being the helpful doggo that he is with a tape measurer in his mouth…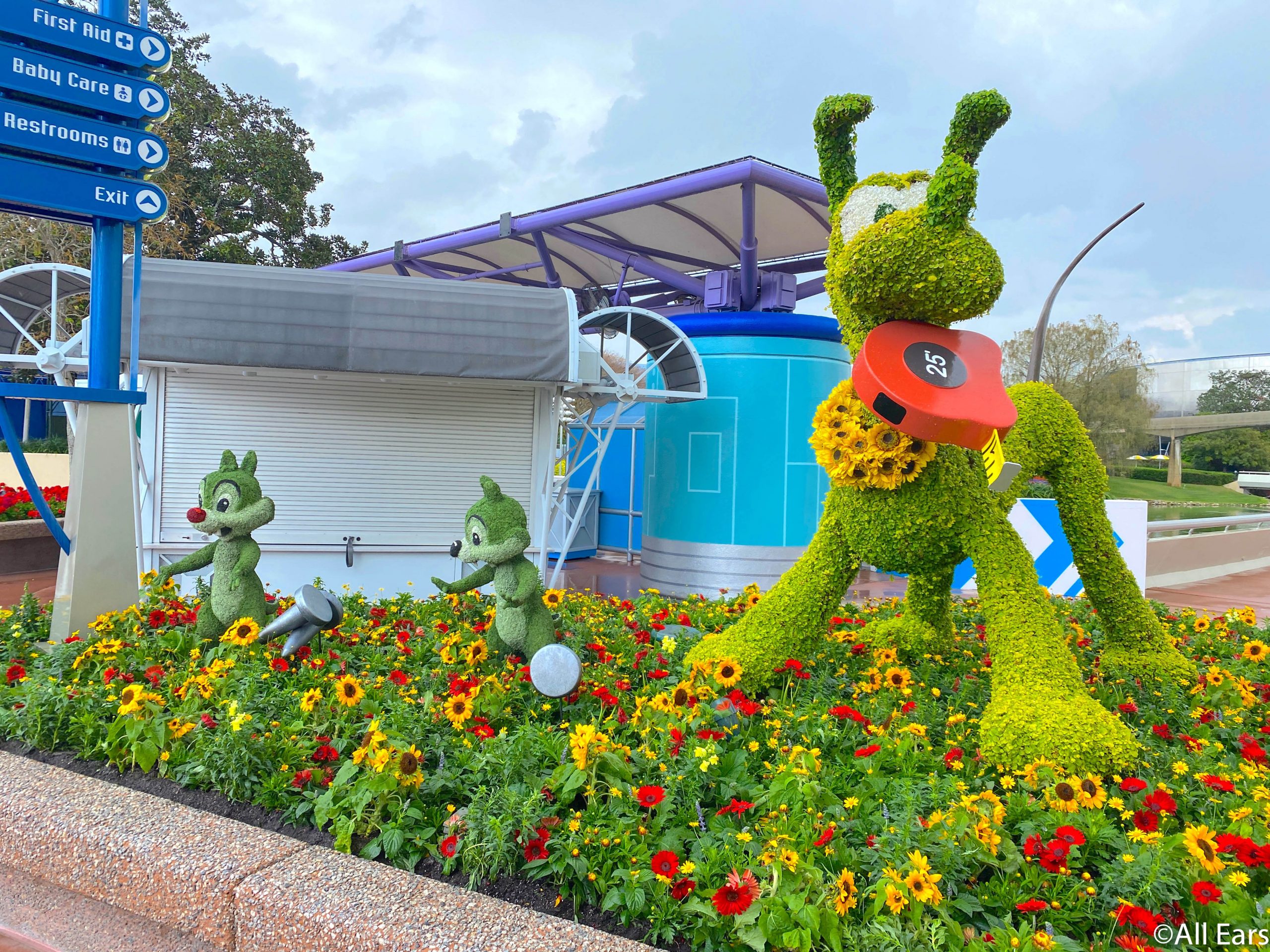 …as Chip and Dale are making sure that they are guarding the nails needed for the festival's construction!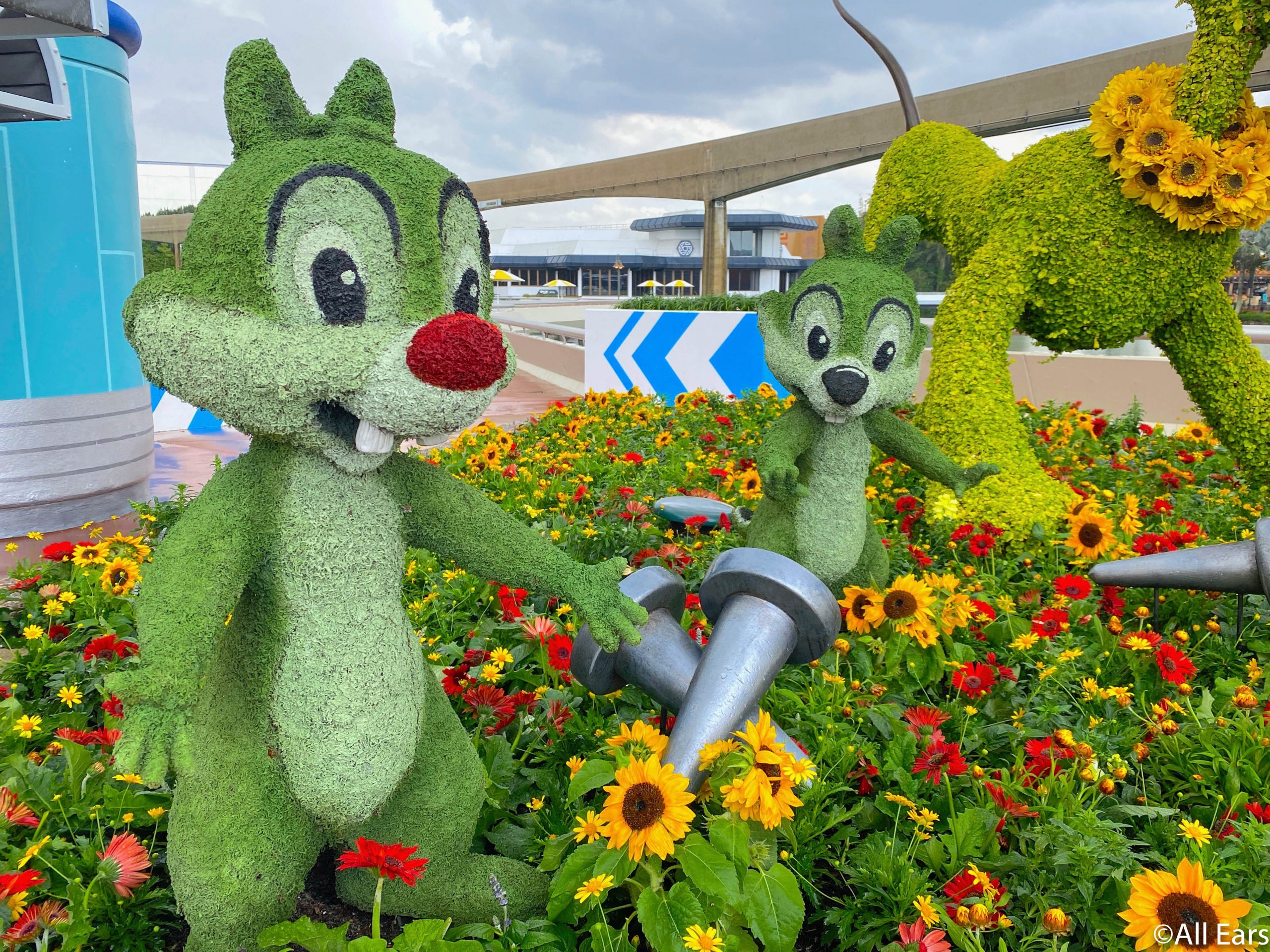 As you enter the World Showcase, Donald and Daisy are looking as cute as ever doing some gardening. A bee (is that you, Spike?) has landed right on Donald's face…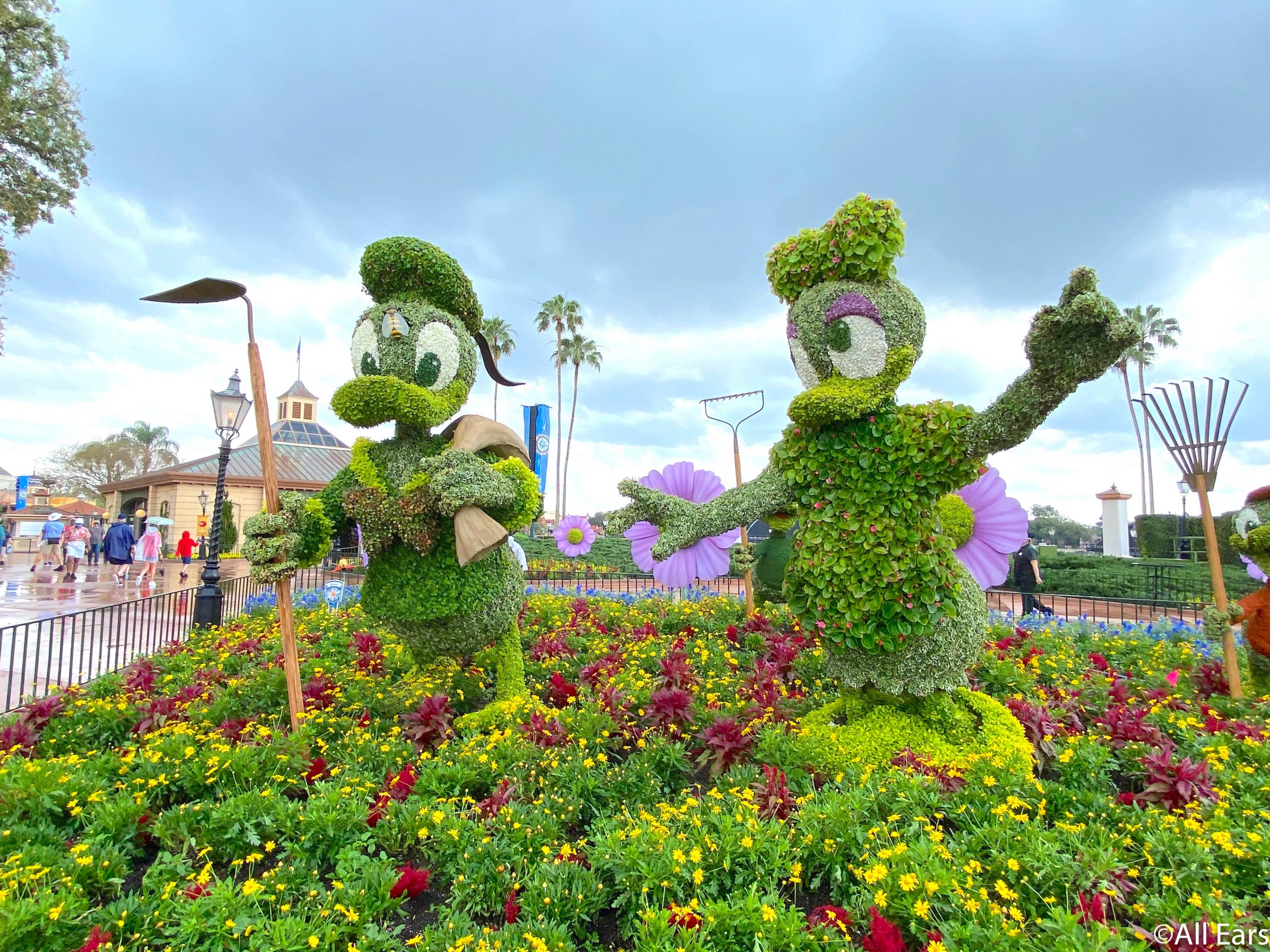 …while his nephews Huey, Dewey, and Louie are ready to help their uncle with planting some flowers!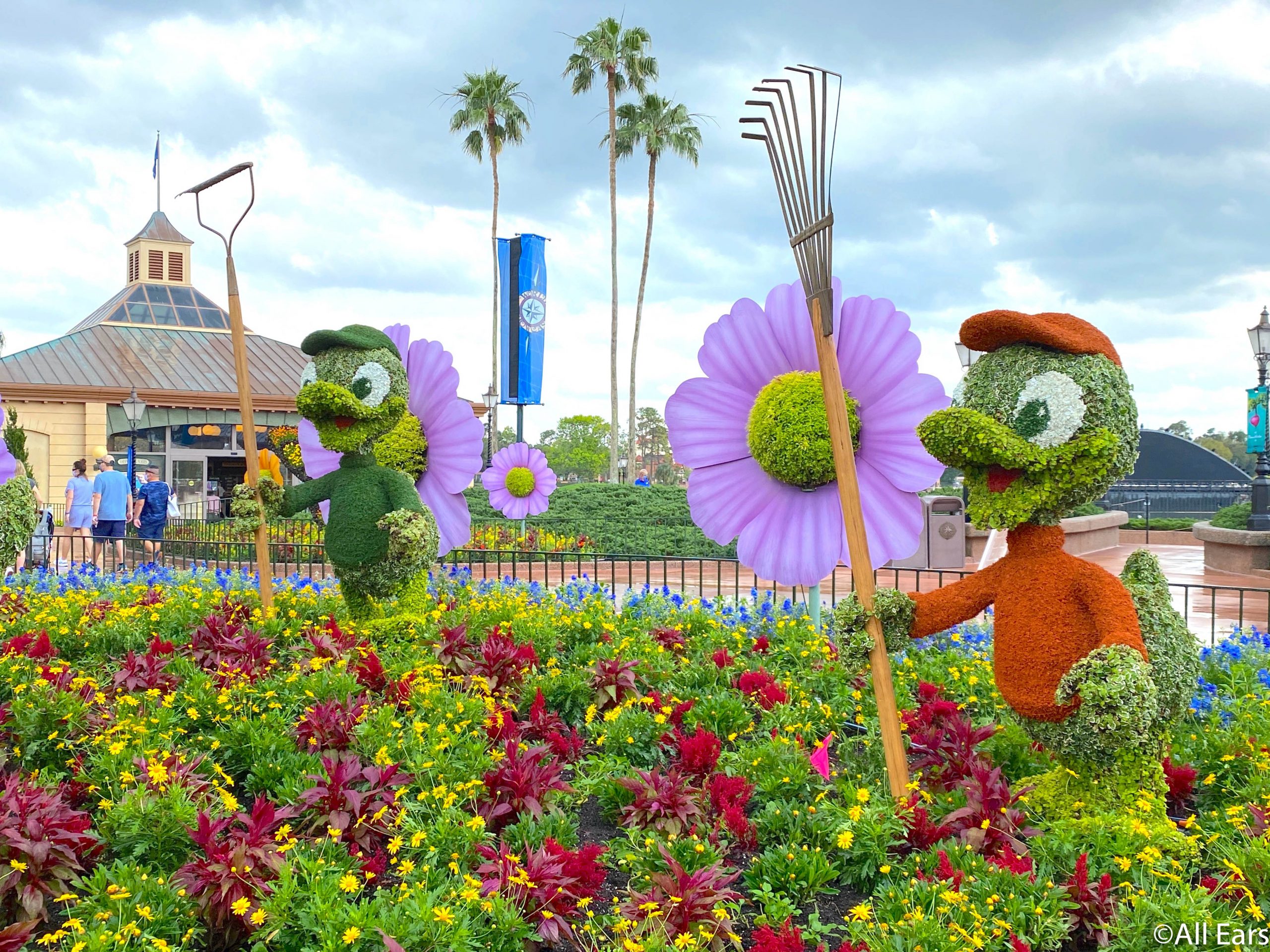 We've already seen a few butterfly topiaries around EPCOT at this point, but another one has popped up in the World Showcase to greet guests too!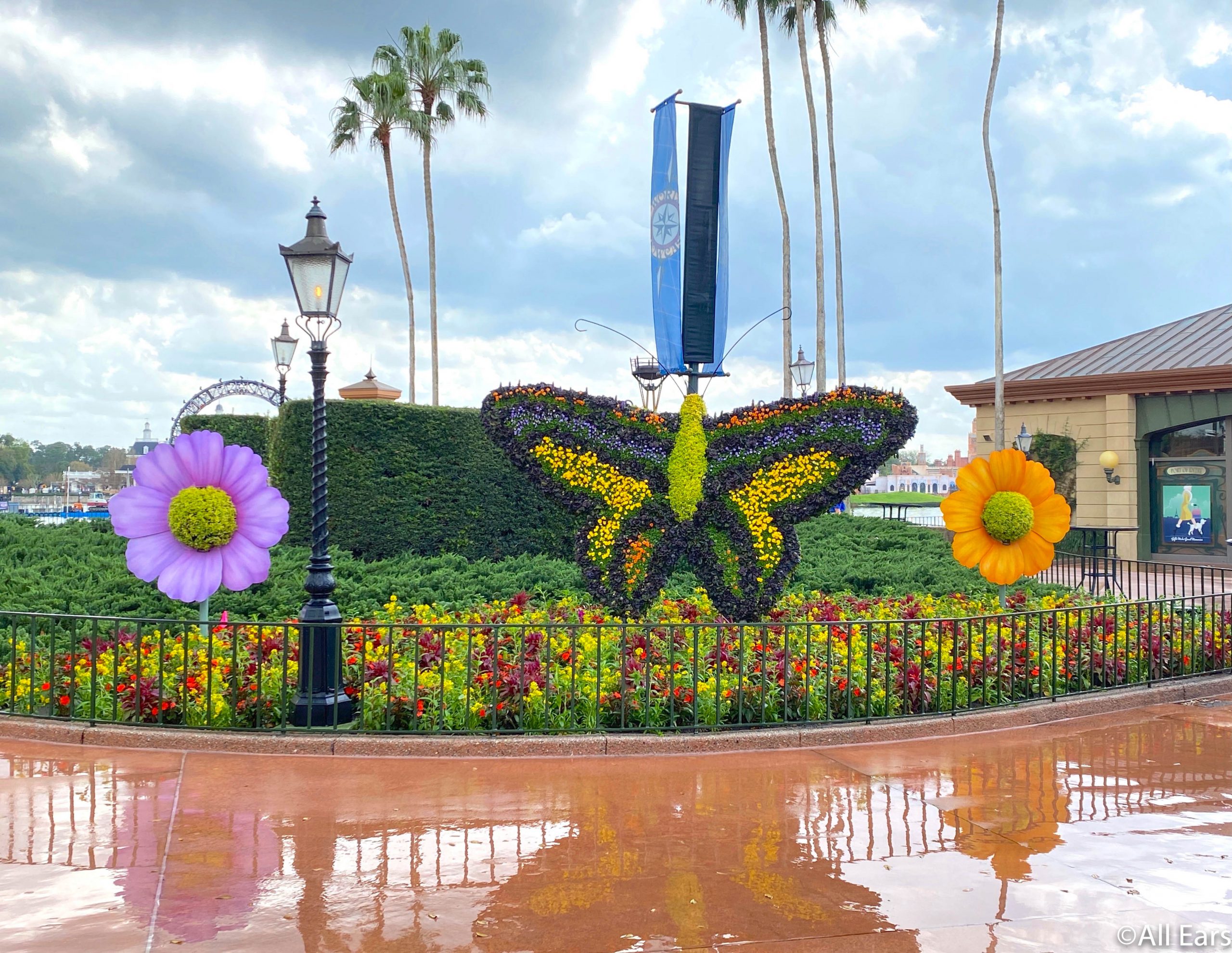 Of course, we'll be taking you with us around EPCOT to look at everything happening during the festival tomorrow! So, stayed tuned with All Ears for the latest Disney news you need to know!
Will you be going to the EPCOT Flower and Garden Festival? Let us know in the comments below!