Disney World has seen quite a few changes with new health and safety protocols in the parks. And right now, parks and resorts are getting HUGE projects and refurbishments.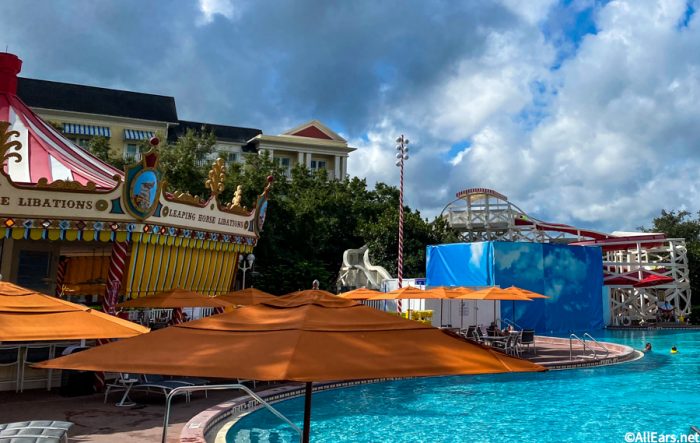 We've recently taken a peek at the construction on Disney's BoardWalk Inn's Luna Park Pool as well as progress on the TRON Coaster. But these aren't the only spots under construction in Disney World. EPCOT is receiving a massive transformation with new restaurants, rides, and even entertainment.
As we've been keeping an eye on everything happening around the park, we noticed an update of EPCOT's newest nighttime spectacular. Harmonious will use Disney music to show how music inspires and connects people all around the world when it debuts.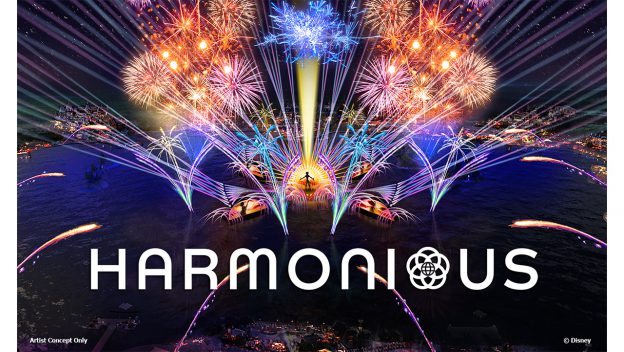 The show will include floating set pieces, pyrotechnics, moving fountains, and MORE when it makes its way to the park. We've seen a couple of the barges begin construction, but we also noticed a GIANT ring set piece when we were in the parks today!
While we aren't entirely sure how this ring will play into the finalized Harmonious show, we are SO excited to watch the nighttime spectacular.
As Disney releases more information and the official opening date of Harmonious, we'll give you a look at everything happening with the EPCOT Transformation!
What part of the EPCOT Transformation are you looking forward to the most? Let us know in the comments below!