Editor's Note: Since reopening, certain experiences and opportunities have remained temporarily closed at Walt Disney World. At this time, some of these options, such as behind-the-scenes tours, may still be temporarily unavailable. We will continue to keep you updated when they are available again!
EPCOT is a truly massive park filled with tons to see and do, from E-ticket attractions to some of the best eating on property. We love EPCOT not only for these but also for the little things that you would probably only know if you've explored every nook and cranny of the park.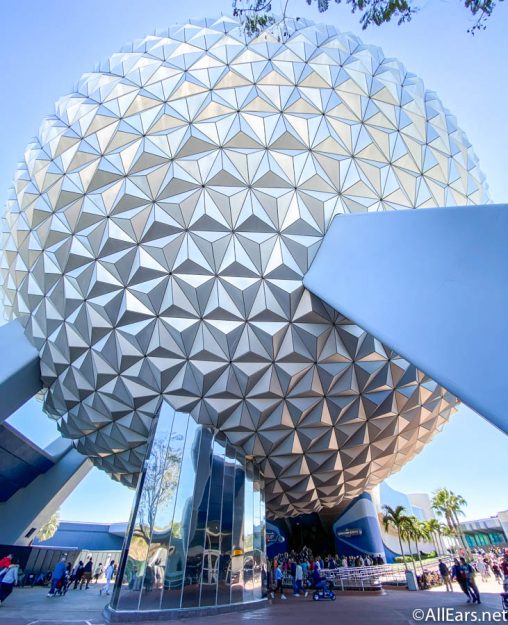 That's why today we're shining the spotlight on some great experiences at EPCOT that you probably didn't know about.
Here are six things at EPCOT that too often go overlooked!
Behind the Seeds Tour
While floating through Living with the Land, you'll be immersed in the greenhouses and food production facilities of EPCOT, but there's a way you can get even closer to the action. Behind the Seeds is a one-hour walking tour through the Land's backstage facilities that typical guests don't get to see where you'll learn more about techniques you might have briefly heard about on Living with the Land, like hydroponics and vertical growing.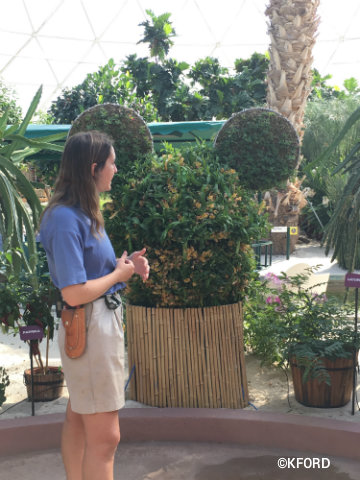 The cool thing about this tour comes when you realize that most of the stuff grown in these facilities become the actual food you eat in the parks! At $25 a pop for adults and $20 for children, it's a relatively cheap way to learn about the latest advancements in agriculture that's become one of our favorite tours…and yours too!
The EPCOT Experience
While more often than not you've passed by the lone building sitting in the middle of a pond between Test Track and the Mexico Pavilion, you should really consider stopping by the Odyssey Pavilion next time you're in the area if you're a fan of models and quick eats. The building is currently home to the EPCOT Experience, an exhibit that shows off models and concept artwork of the new attractions coming soon to the park as part of its transformation.
Not only is this a nice place to learn more about EPCOT and get out of the Florida sun for awhile, you'll find a decent-sized menu of flatbreads, salads, and more if you're getting the rumbly tumblies. It's a win-win-win from where we're standing.
Chinese Cotton Candy
In the echelon of food options available to you specifically in World Showcase, your first pick might not be cotton candy. However, you probably haven't seen the fluff artistry that's going down over at the House of Good Fortune in the China Pavilion.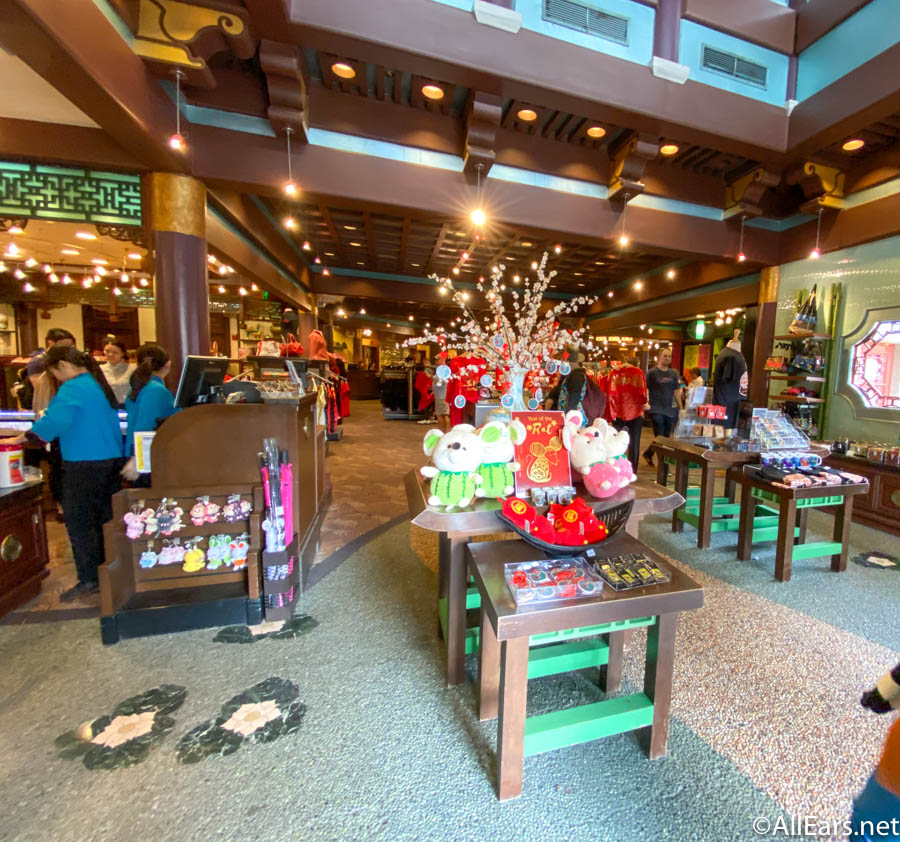 Wenbo Zhang, a master of the dessert arts, can be frequently found inside spinning and churning cotton candy into exquisite artisan designs layered together. It's worth it to at least come by and see Master Zhang at work even if you don't really go in for flavored puff as a treat.
Les Halles Boulangerie-Patisserie
We're going to keep talking about Les Halles every chance we get because, let's be honest, it deserves it. This little cafe/bakery is located all the way in the back of the France Pavilion, so it's easy to miss.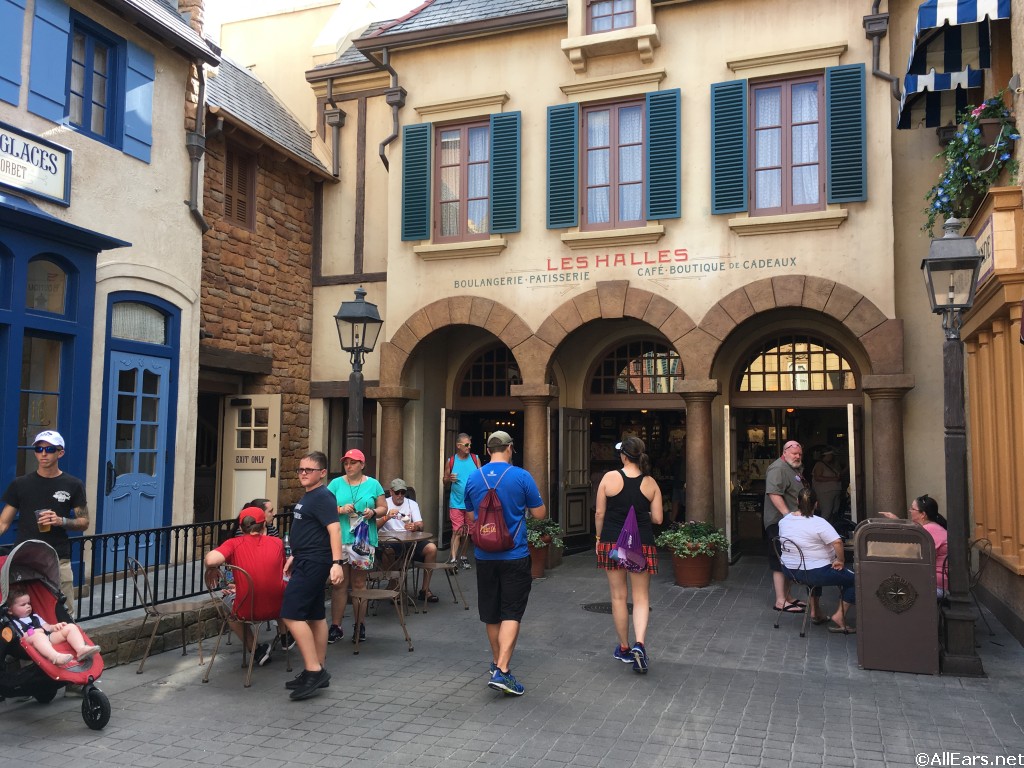 Once you're in the know, you're going to want to keep coming back for their extensive list of snacks and coffee options or just to chill out in the shade away from the majority of foot traffic for a bit. Best time to visit is first thing in the morning because Les Halles opens before the rest of World Showcase along with Frozen Ever After.
Mitsukoshi Department Store
Unless your number one priority is merch, you may not have stepped into the Mitsukoshi Department Store in the Japan Pavilion before. You should do yourself a favor and pop in next time to check out some of the crazy stuff for sale, even if you don't plan on buying anything.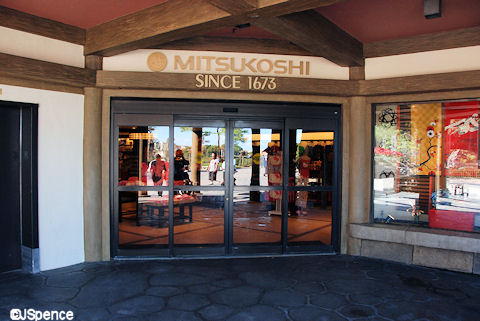 Inside, you'll find some of the most unique merch you can buy on Disney World property, including souvenirs based on anime properties, Pokemon, Godzilla and more. You can also try your luck and buy a special oyster pearl that they actually crack open in front of you or grab an actual, no-lie katana from a display case. EPCOT is a magnificent place, y'all.
Relaxation
Though not the World's largest park, EPCOT still requires guests to put in a fair number of steps to walk the whole thing. If you get tired and need a break, there are plenty of places around the park where you can let your feet rest and take in the view for a little while that get overlooked by the majority of folks.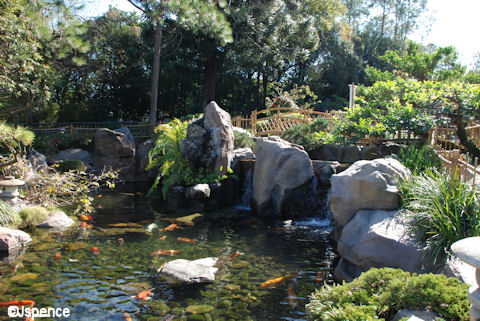 On the hill next to Katsura Grill, you'll find a tranquil setting of ponds and trees. In the United Kingdom area, you can walk into the gardens and enjoy the flower beds while sitting on a bench.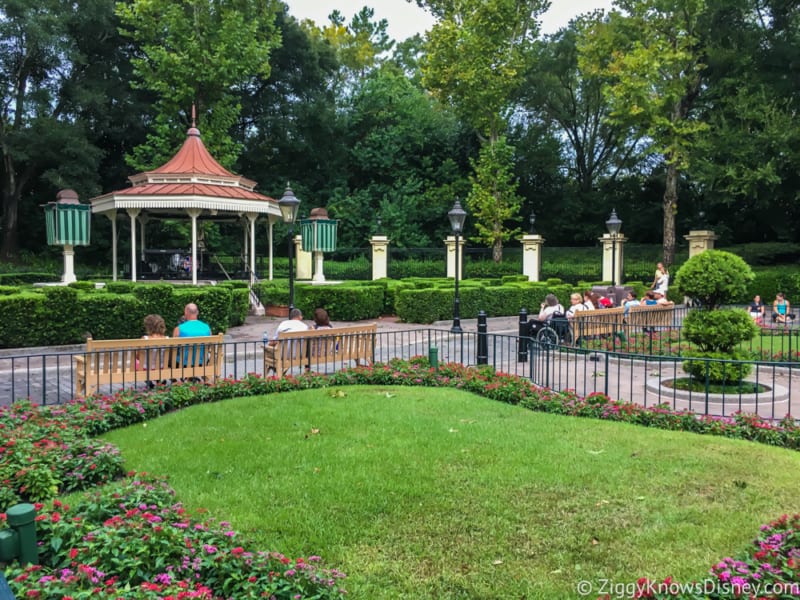 Most of the time we're just moving along to the next attraction and we don't realize how hard we're pushing ourselves. Sometimes it's nice to be reminded that we can just enjoy the moment, too.
What are some of your favorite things about Epcot that you don't think get talked about enough? Let us know in the comments below!
Join the AllEars.net Newsletter to stay on top of ALL the breaking Disney News! You'll also get access to AllEars tips, reviews, trivia, and MORE! Click here to Subscribe!