Now that the parks have reopened, we can get a close look at some of the construction progress on various projects around Disney World!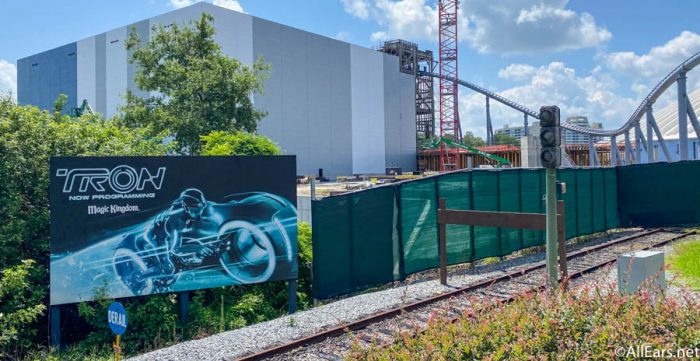 On a recent trip to Magic Kingdom, we checked in on the work being done on the upcoming TRON: Lightcycle Run coaster!
There weren't a ton of noticeable differences in construction since we last checked in, but we are nevertheless excited! The exterior of the main show building is nearing completion.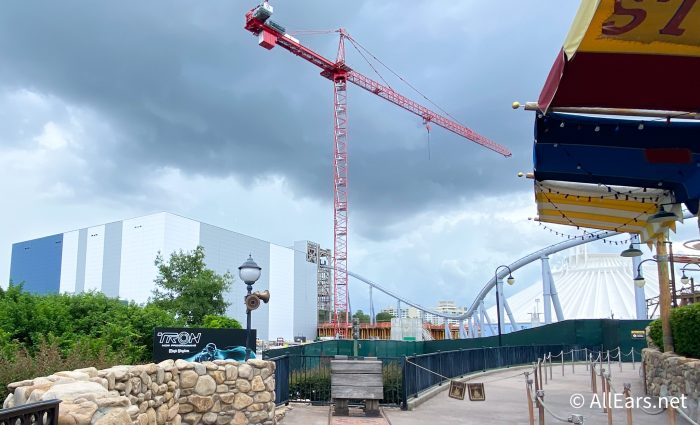 There has been no official statement from Disney regarding to what extent the opening timeline of TRON has been impacted by the closures. Originally, it was projected to open in 2021, in time for Disney World's 50th Anniversary.
We were also able to get a different angle on the construction from the monorail! We spotted the construction crane off in the distance, so we took a closer look as we rode by!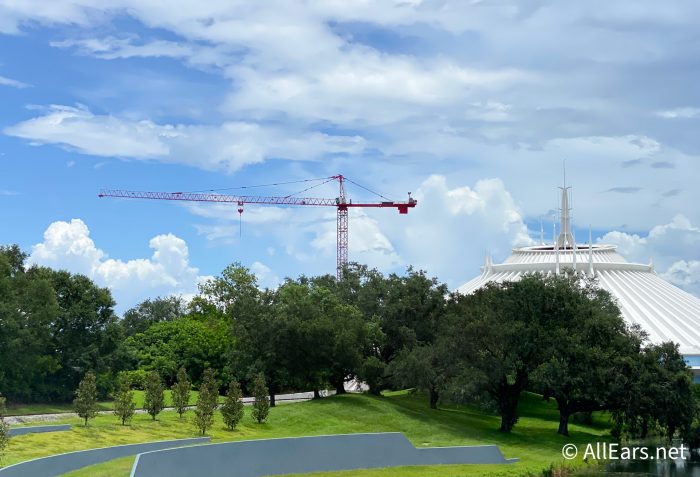 The "skyline" of Magic Kingdom will certainly look quite different once this attraction is up and running! Passing by on the monorail, you can see that some work still needs to be done on the exterior, but its hard to believe the progress made thus far!
We'll continue to check in on construction progress and will share more photos as the work progresses!
Are you planning on riding the new TRON coaster when it opens in Magic Kingdom? Let us know in the comments!